Rental cars are often popular options for shuttling between Florida's airports and cruise ports, taking pre- and post-cruise road trips, and exploring destinations on independent shore excursions.
If you're planning on booking a rental vehicle for your next cruise vacation, however, you need to be aware of what's going on with car rentals this year. Many airports and vacation spots throughout the United States are experiencing a massive car rental shortage, sending rental vehicle rates sky-high.
Why Are Car Rentals So Expensive?
A number of factors have contributed to the current rental car situation. Travel plummeted last year, causing a number of car rental companies to sell off large percentages of their rental vehicle fleets to survive.
Now that travel has started to return in a big way, however, there are fewer rental cars available to book.
Rental companies are currently trying to add cars to their fleets to replace the vehicles they sold, but it's hard for them to buy new vehicles due to a crippling global semiconductor chip shortage that could last through 2022. High-quality used cars are in short supply as well.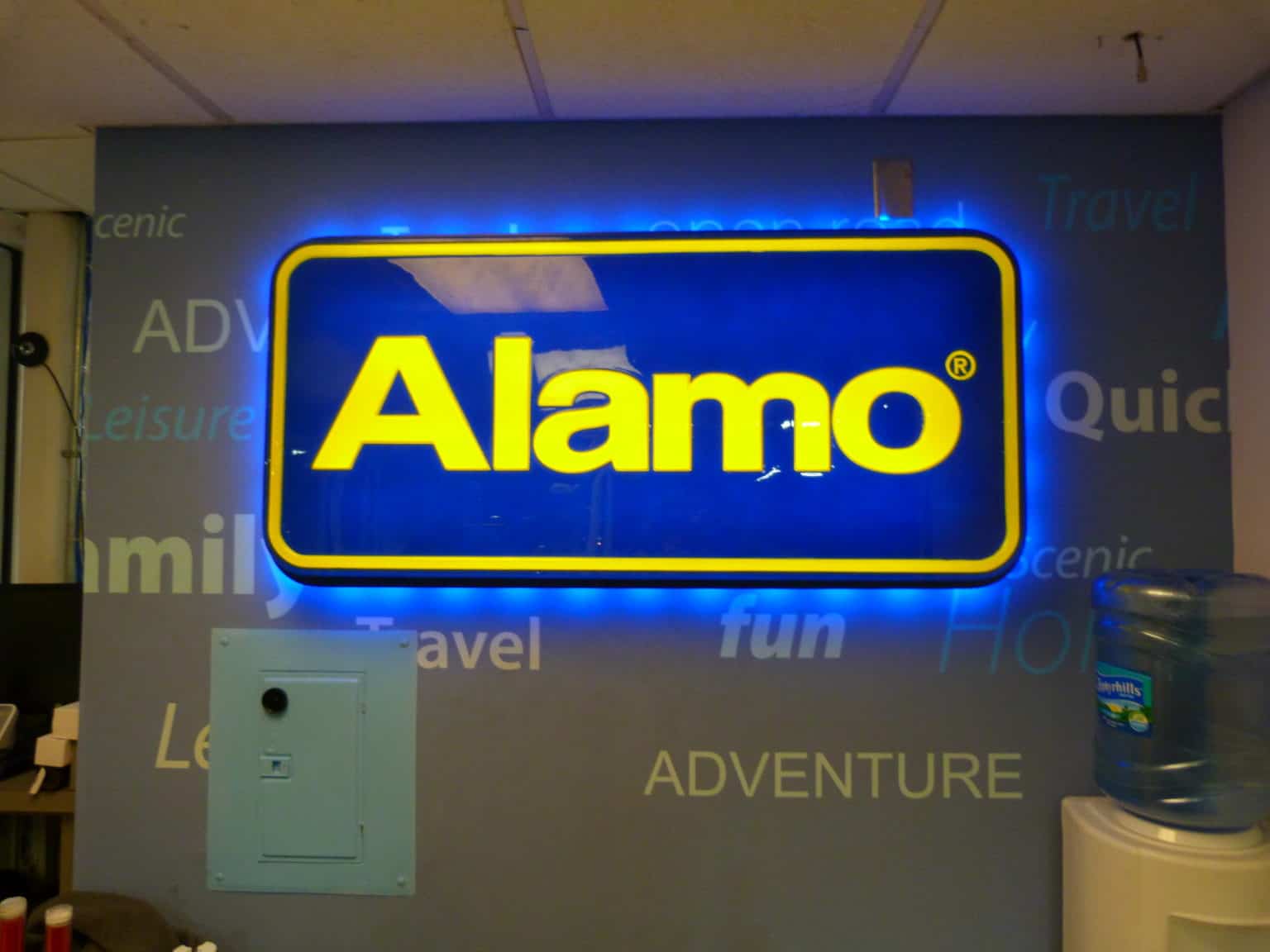 The country's car rental shortage has increased in severity since mid-February. Rental vehicles are already completely sold out in some destinations during prime summer weeks and rates can be astronomical. There is a significant rental car shortage in Alaska cities like Anchorage and Fairbanks during peak summer periods, with many weeks already sold out. If you're planning to rent a car at the airport in Orlando or Miami, you'll likely pay hundreds of dollars more than usual as well.
Whether it's your first time using a car rental agency or you're planning to rent a vehicle for your next cruise, here are twelve tips to help you get a rental car for your cruise and find the best deal possible:
1. Book Your Car Rental Far In Advance.
Given the current supply disruption in rental cars, it is a good idea to make car rental reservations as soon as you have travel dates for your cruise. Last-minute car rates can be insanely expensive and it's possible that cars might not be available at the last minute at all.
A number of travel experts suggest making a duplicate back-up car booking in case your vehicle isn't available when you arrive due to delayed returns. If you decide to make a back-up reservation, make sure to cancel it if it's not needed.
It's also key to pack plenty of patience when renting cars this year. Rental agencies are often short-staffed, particularly if you plan to rent a car at an airport location.
Waiting times at the rental counter to pick up cars at airports can be long during peak periods, so allow additional time for rental car pick-ups and drop-offs or make arrangements for skip-the-line car rental options.
2. Verify Car Rental Rates Before Finalizing Travel Arrangements.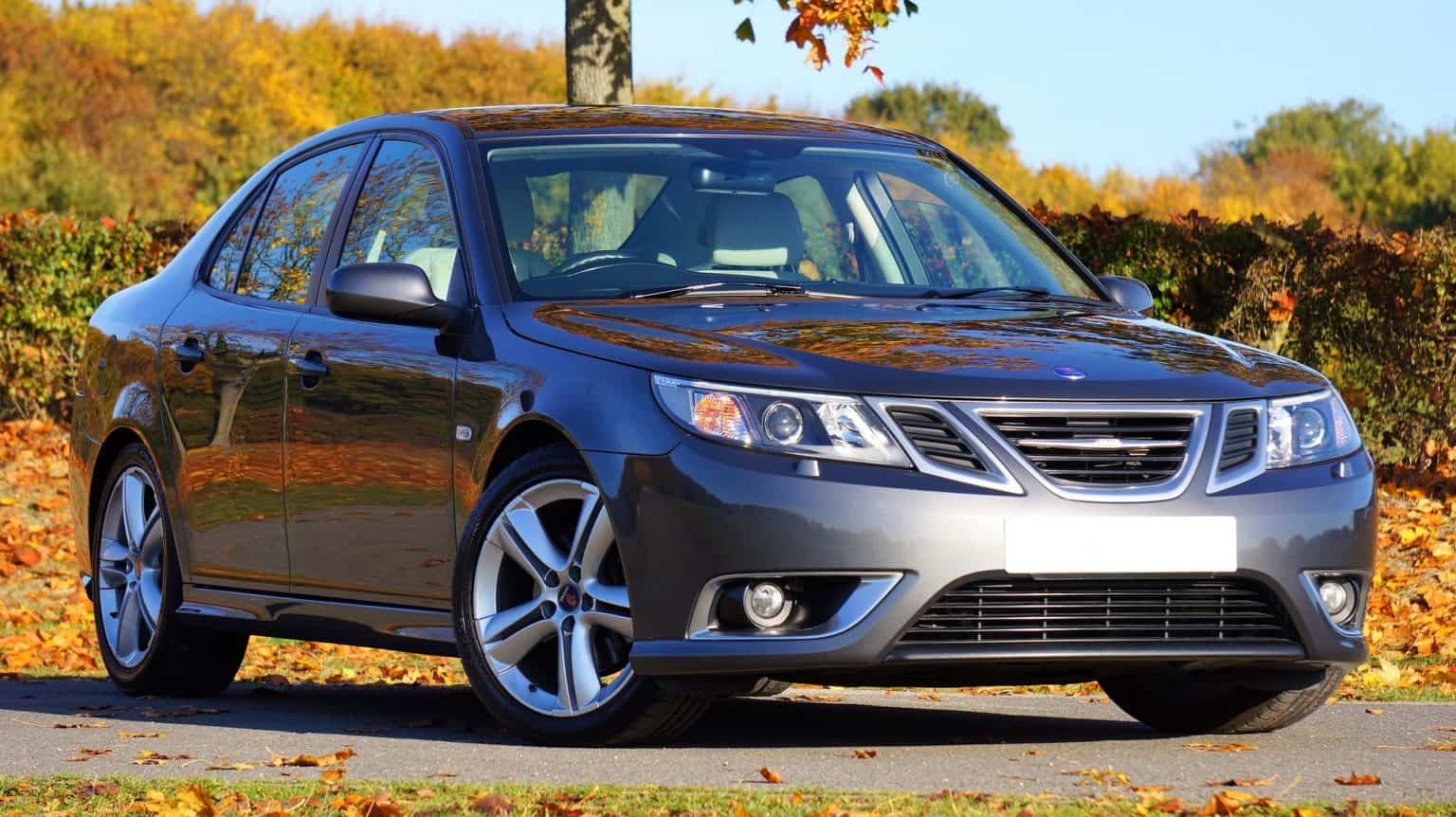 If you're flying to your cruise and need a rental vehicle, check out rental car rates before finalizing your travel arrangements and consider alternative airports if needed.
You might find significantly lower rates and better availability at another airport that will still work for your vacation itinerary, even if it means adding more miles to your trip.
It's also a good idea to check to see if your airline provides the option to add a rental car when making reservations if you need one, since bundling can sometimes result in lower costs.
Travel advisors are an excellent source of information and can help with identifying additional alternatives, too.
3. Consider Non-Airport Car Rental Locations.
When researching car rental options, expand your search beyond airport locations. While renting at an airport location is convenient, there are usually additional rental sites within a few miles of the airport that may offer better deals.
Choosing a city vicinity search rather than an airport search can reduce the weekly rate by as much as 30 to 40 percent in some locations, yielding savings of several hundred dollars during peak rental periods.
Non-airport car rental offices may have a greater supply of vehicles as well. Some non-airport car rental locations also offer shuttle services to the airport, cruise ports, and local hotels.
4. Join Rental Car Loyalty Programs.
Signing up for car rental loyalty programs like Avis Preferred, Budget Fastbreak, Hertz Gold Plus, and National Emerald Club can deliver great perks like free upgrades, skipping the lines at rental car counters, no fees for additional drivers, and choosing your own vehicle on the lot at most airports.
Some travel credit cards offer free membership in premium rental car loyalty programs, providing even more exclusive perks like elite status and rewards.
If you have your own business, consider applying for a corporate account that can yield better deals and lower rates. Some companies may allow their employees to utilize their corporate rates for personal trips as well.
READ MORE: 8 Ways To Involve Your Kids In Planning Your Family Cruise
5. Use Online Sites for Finding Car Rental Deals.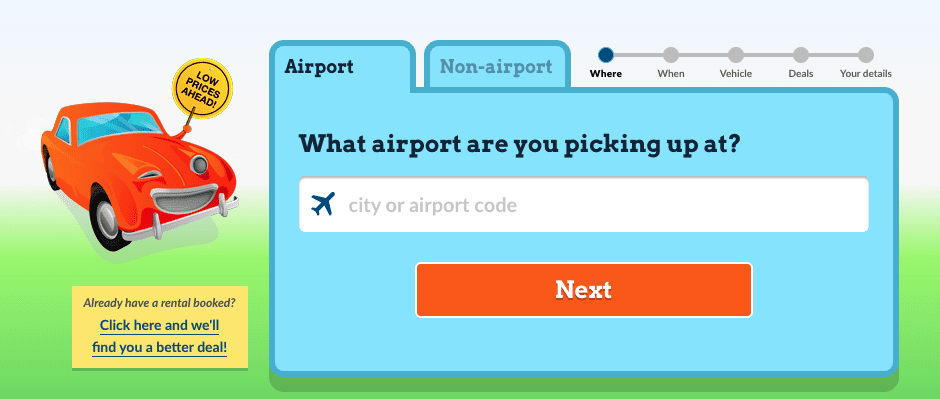 Certain websites can be helpful in quickly pinpointing availability and finding the best rental company rates. AutoSlash has been delivering some of the lowest rates in popular vacation destinations over the last few months.
AutoSlash completes an opaque search with multiple rental car companies and applies any discounts that travelers are entitled to due to memberships, coupons, and other factors. Recently, some AutoSlash searches have resulted in savings of hundreds of dollars when compared with other available alternatives.
In addition, check online booking sites such as Priceline, Hotwire, Expedia, Kayak, Momondo, Skyscanner, AutoRentals, and Rentalcars.
Also, look for rental vehicle coupon or discount codes on sites like RetailMeNot and Groupon.
6. Get Membership and Rewards Program Discounts.
Memberships and frequent flyer airline rewards programs can provide a lower rate. Costco has traditionally provided its members access to some of the most affordable rental car rates.
Options may be limited, so make sure to check rental car prices and availability as far in advance as possible.
Other great sources of membership discounts include AAA membership, AARP, BJs, and Sam's Club. Frequent flyer airline programs including Delta Skymiles, United MileagePlus, American AAdvantage, JetBlue TrueBlue, and Southwest offer discounts with select rental car companies as well.
7. Check Your Credit Cards for Benefits.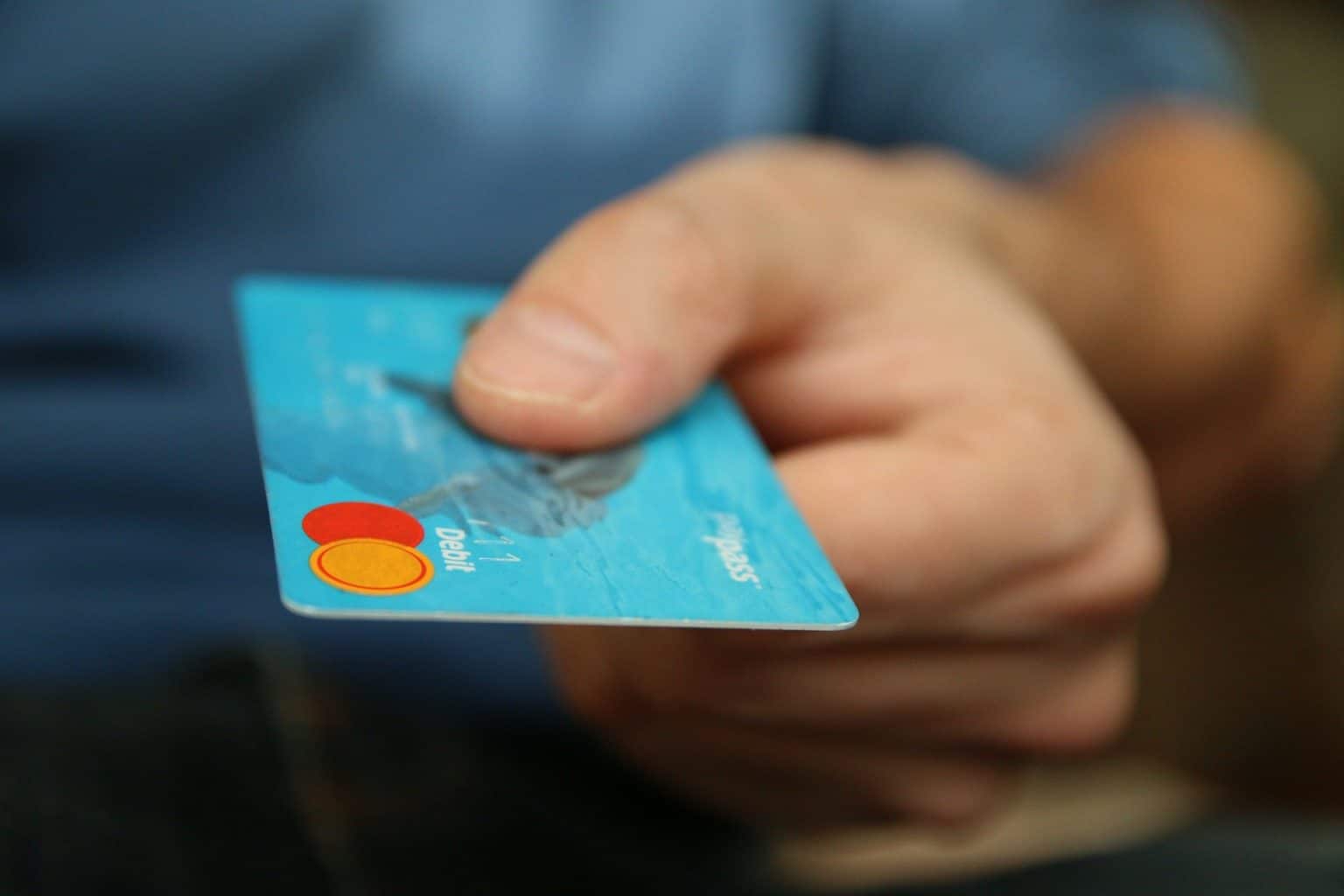 Some credit cards offer car rental discounts, and they can provide additional savings as well. Credit cards such as the Chase Sapphire Preferred Card, United Airlines cards, American Express cards, and others provide primary or secondary rental car collision damage waiver (CDW) or loss damage waiver (LDW) coverage that can help eliminate the need for additional rental insurance policies offered by rental car companies.
Select travel credit cards also offer opportunities to use points or miles to pay for part or all of your car rental, plus additional perks like discounts and free upgrades.
8. Avoid Car Rental Scams.
Con artists have found a way to cash in on the current skyrocketing cost of rental cars, tricking car rental shoppers into paying for phony car rentals. According to the Better Business Bureau, scammers are taking out online ads and impersonating rental car companies.
Scammers may use the names of major rental companies and online sites, or they may appear to be an independent car agency running a special promotion.
Here's how the scam works. Travelers searching for car rentals online spot a link offering great rental car deals and call the number listed.
A representative from the fake car rental agency answers and says that they're running a special promotion with a gift card or prepaid debit card company like American Express, so paying by phone in advance with one of those cards will yield a huge discount on the car rental costs.
Scam victims purchase the card and then share the PIN with the rental company's customer service representative. They're given a fake car rental confirmation number or are promised the car will be delivered, but never receive the vehicle because the rental car doesn't exist.
To prevent falling for these car rental scams, use the phone numbers listed on well-known car rental companies' websites and never make payments with gift cards or prepaid debit cards. Deals that sound too good to be true are often false, so verify any special promotional offers directly with the rental companies and be wary of sponsored links offering insanely cheap car rentals.
READ MORE: What You Need To Know About Cruise Travel Insurance
9. Continually Track Car Rental Rates.
Rental rates for vehicles are currently volatile, rising and falling depending on supply and demand. During this period of rental car shortages, car rental companies are regularly evaluating demand at locations around the country and moving around their fleets.
While cars may be in short supply when you make your advance reservation, rates may drop as you get closer to your rental date. If you've selected the "pay later" option, you can re-book your car rental at a lower price. Check rates continually or use the automatic rate tracker feature offered by sites like AutoSlash.
10. Lengthen Your Car Rental Period If Possible.
Rental car rates are often at their highest during peak summer and holiday periods. If you're driving to your cruise or planning to spend time exploring before or after your sailing, renting a car for close to a week instead of a long weekend can reduce your daily rate, thereby lowering your costs.
In some cases, vacationers do not have to pay for the additional days if they aren't used. Make sure to select the "pay later" rental option if you're planning on doing this, though. It's important to read your rental contract's fine print to ensure that you won't be charged a higher daily rate if you return your rental car early, too.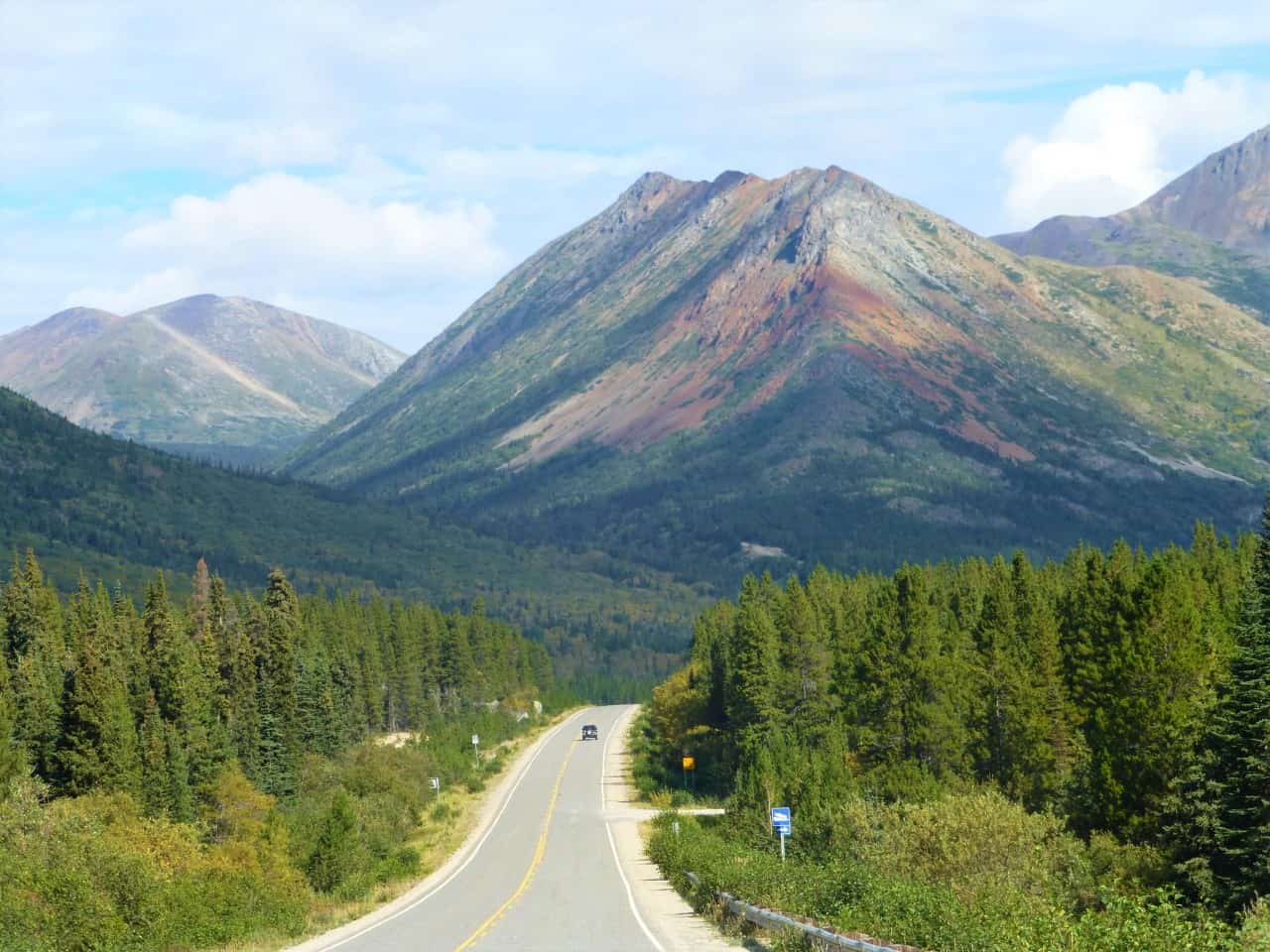 11. Consider Car Sharing and Other Car Rental Alternatives.
If rental cars are too costly or they're sold out, take a look at available car-sharing programs like Turo. Turo works somewhat like Airbnb, letting travelers rent cars directly from private hosts.
Turo operates in a wide variety of locations and provides 24/7 customer support, contactless check-in options, flexible cancellation terms, and insurance protection plans.
If you only need a car for a few hours or days, take a look at Zipcar. Zipcar's membership car-sharing service offers bookings by the hour or day in over 35 states as well as Canada and the United Kingdom. Additional car-sharing services include Enterprise CarShare and Getaround.
Given the current rental car shortage and often excessive rates, consider whether you really need to rent a car for your trip. Check out taxis, Uber, and Lyft, and consider using local tour companies for memorable experiences on your cruise. Some Toyota and Subaru car dealerships also rent cars in select locations.
12. Don't Prepay for Gas in Your Rental Car.
To get a better deal on your car rental, avoid prepaying for a full take of gas. While car rental agents will urge you to take advantage of their prepaid gas program and sell you on a cheap per-gallon price, it's rarely a good deal. You'll be paying for a full tank of gas and in order to snag that quoted low price per gallon, the rental car will have to be returned with a totally empty gas tank which isn't very likely.
You'll want to check out Google Maps or Waze to find out where the closest gas stations are located. There are usually plenty of local gas stations near rental return places, and those gas stations may offer a cheaper price for fuel.
Apps like GasBuddy can help you find the cheapest gas and compare alternatives for purchasing gas for your car rental.
The only time prepaying for gas might be a good idea is for convenience – either you'll be returning the car at times gas stations might not be open or you'll worry too much about filling up your gas tank and the stress won't be worth it. Evaluate the options and decide what's best for you.
READ NEXT: 25 First Time Cruise Tips
Pin it for later!