With Carnival Cruise Line's newest ship Carnival Horizon officially underway with guests, photos are starting to emerge of the finished public areas.
Main Atrium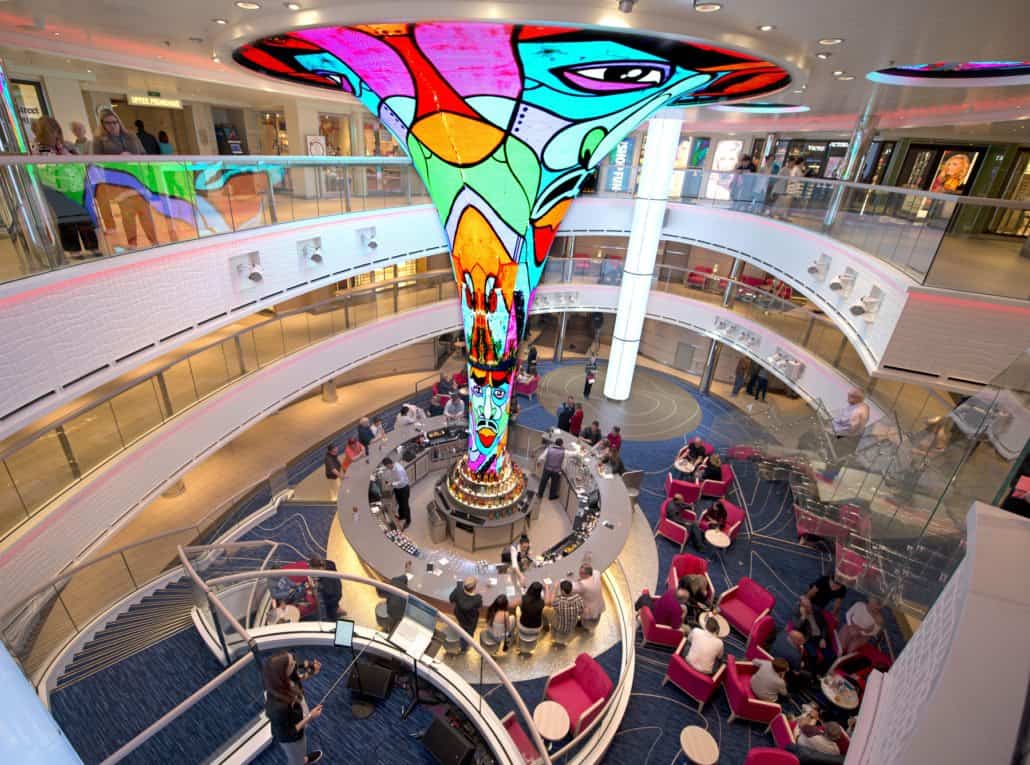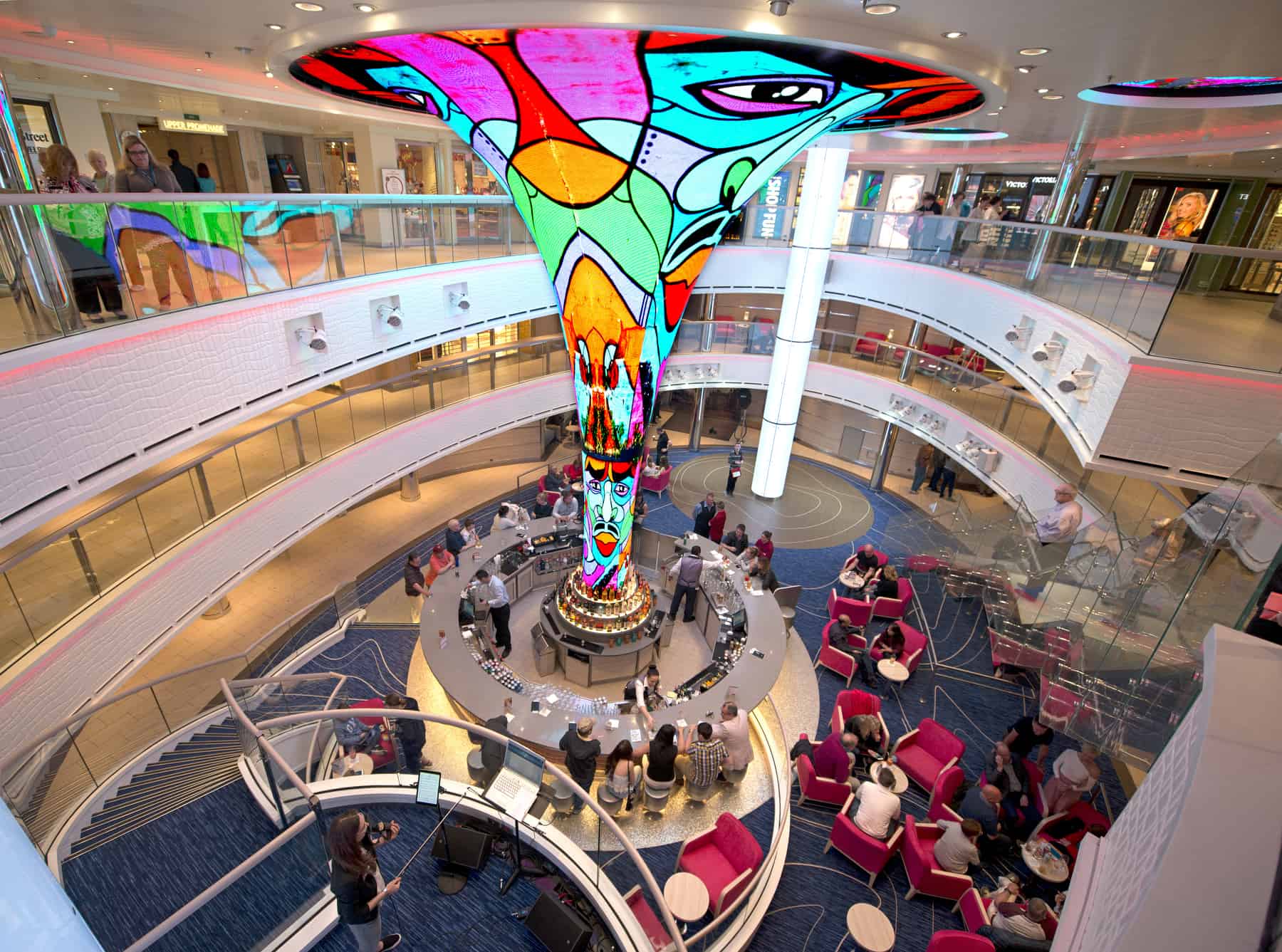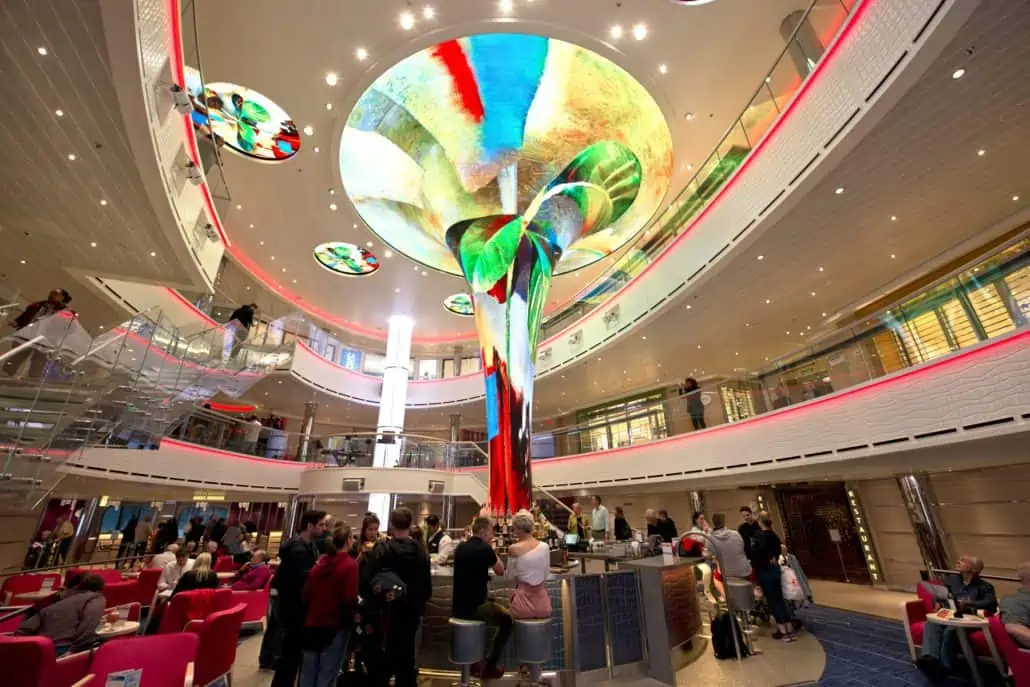 The Steakhouse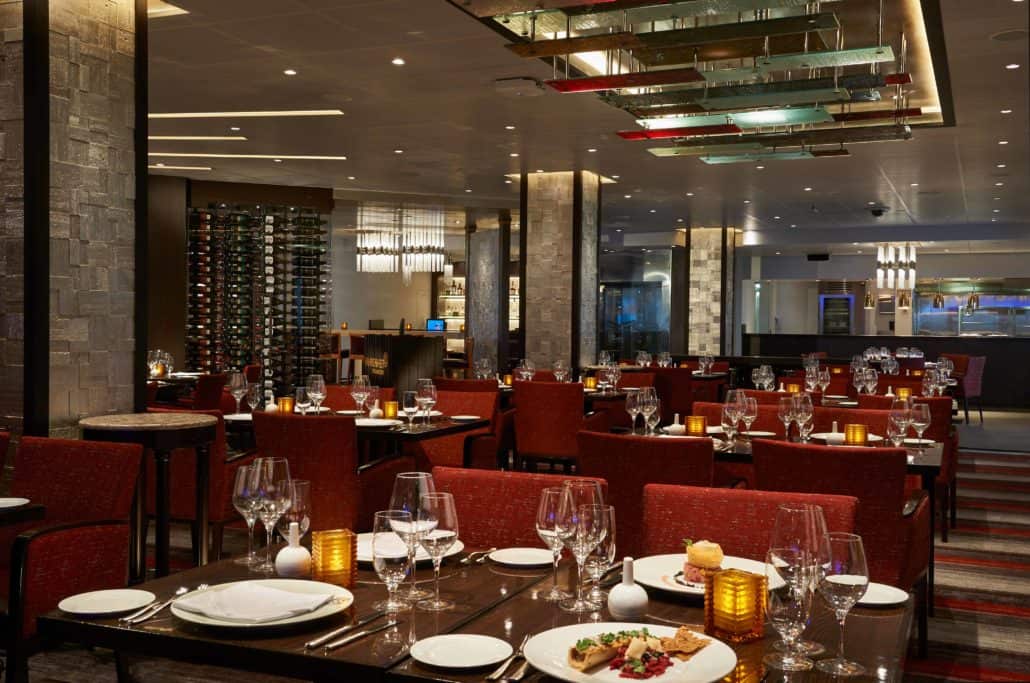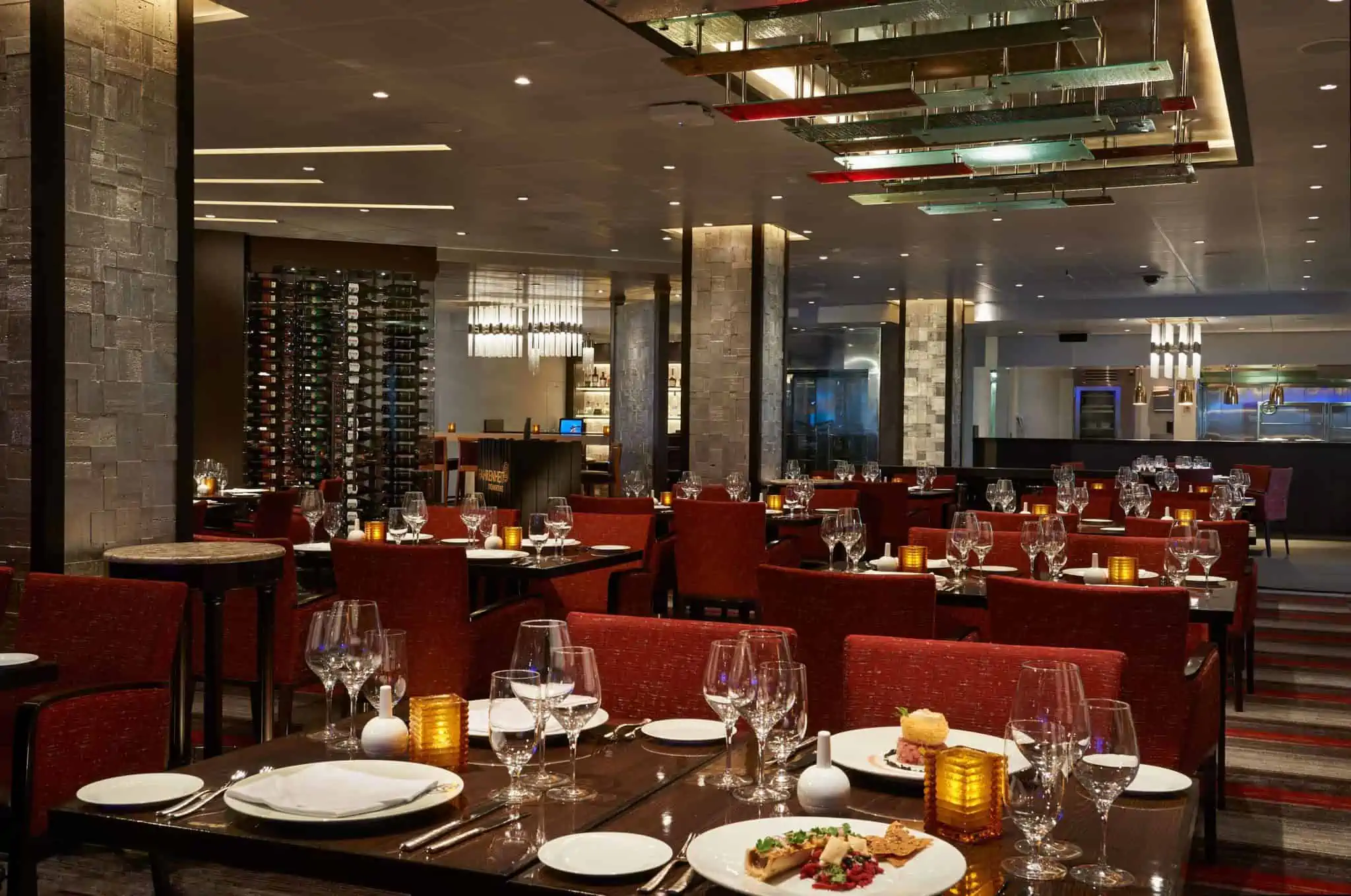 Fahrenheit 555 Steakhouse is located on deck five. Carnival is heading in a new direction with their steakhouse onboard Horizon. The Piano Bar will be connected to the steakhouse through a soundproof sliding door. During dinner hours a pianist will play light music. After the steakhouse closes, the sliding partition will close and the Piano Bar. Carnival has recently revamped the steakhouse menus across the fleet to offer guests a great meal for $35 per person. Reservations are recommended if you plan on dining in Fahrenheit 555.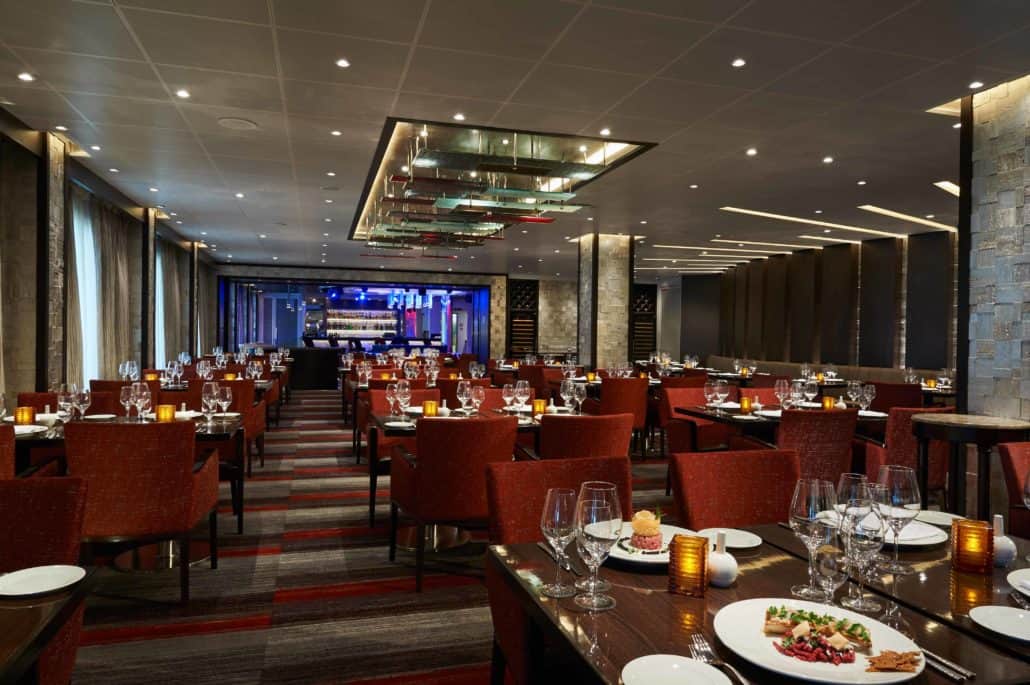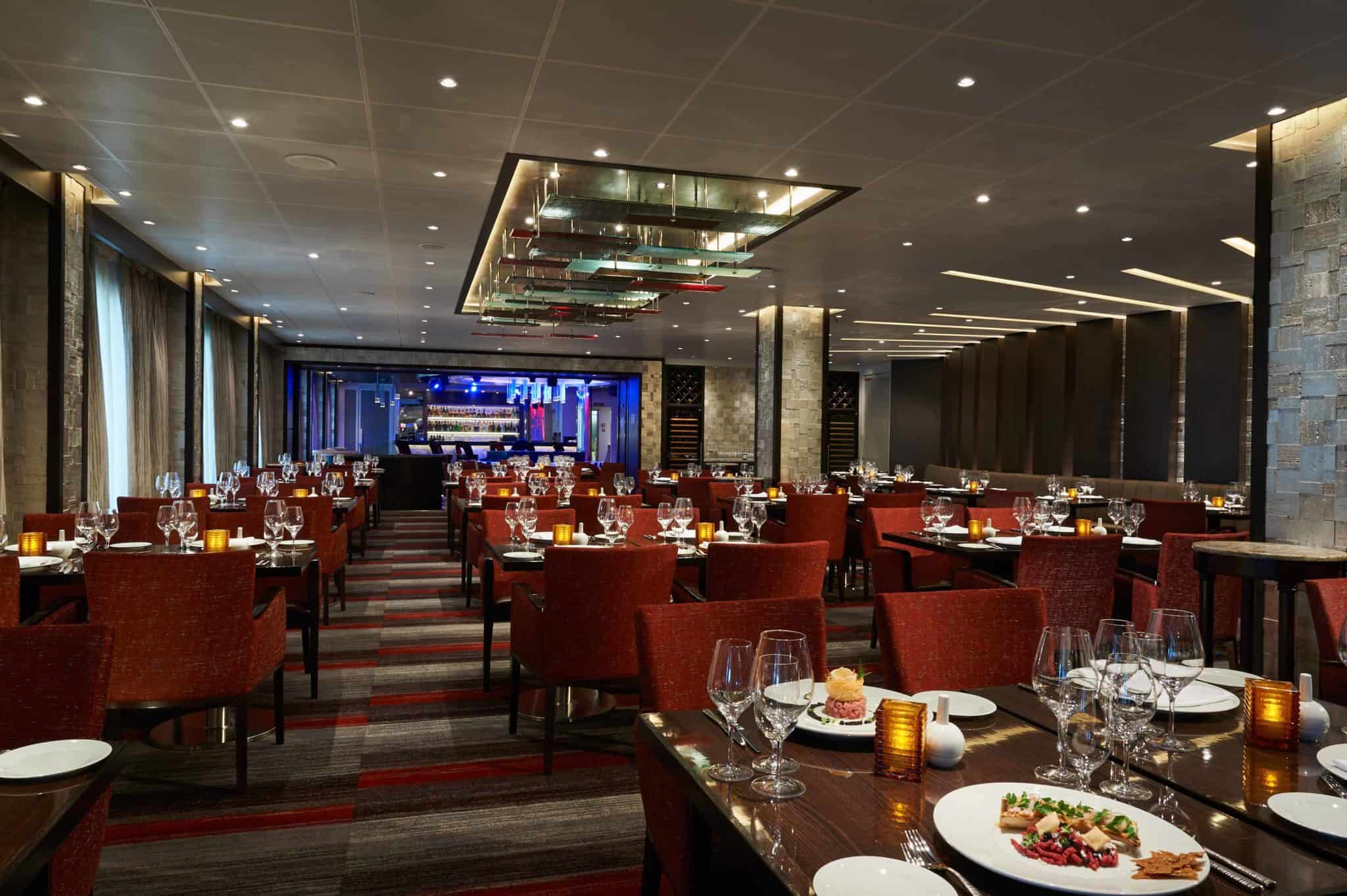 Piano Bar 88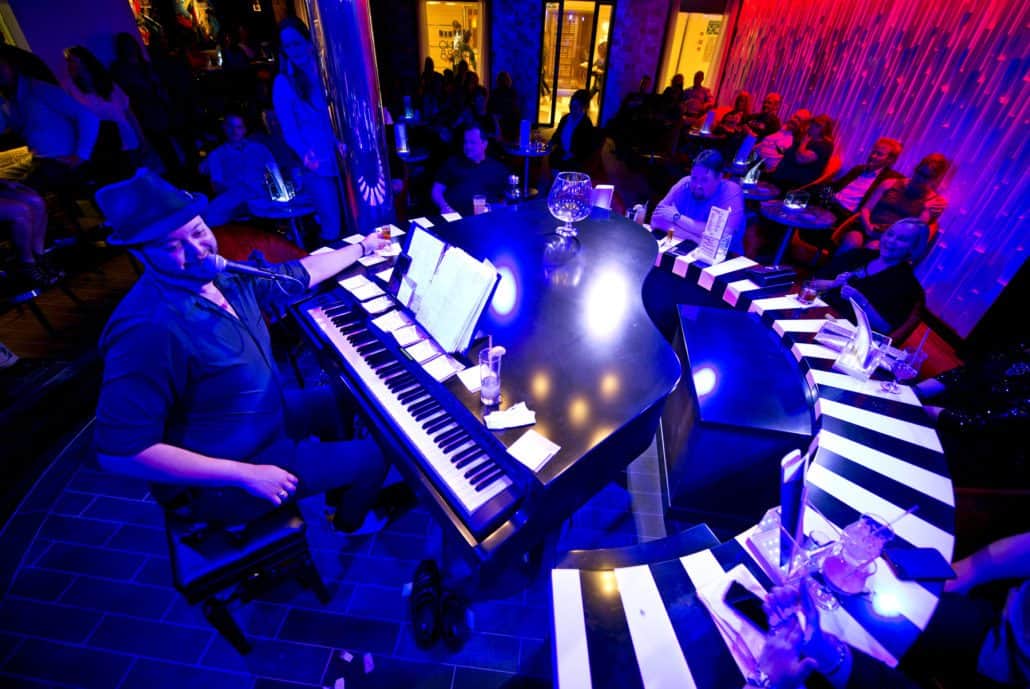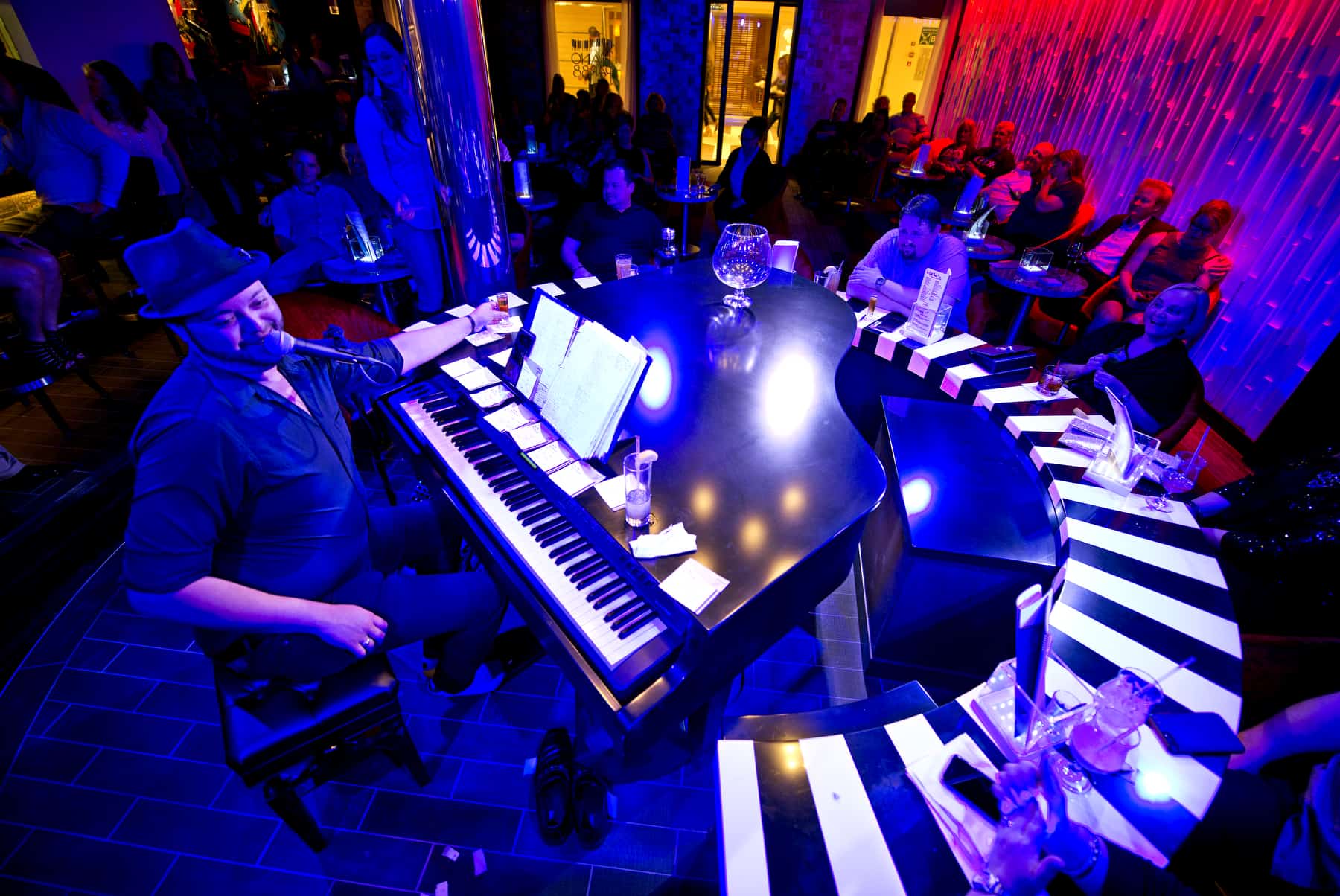 Guy's Pig and Anchor Smokehouse | Brewhouse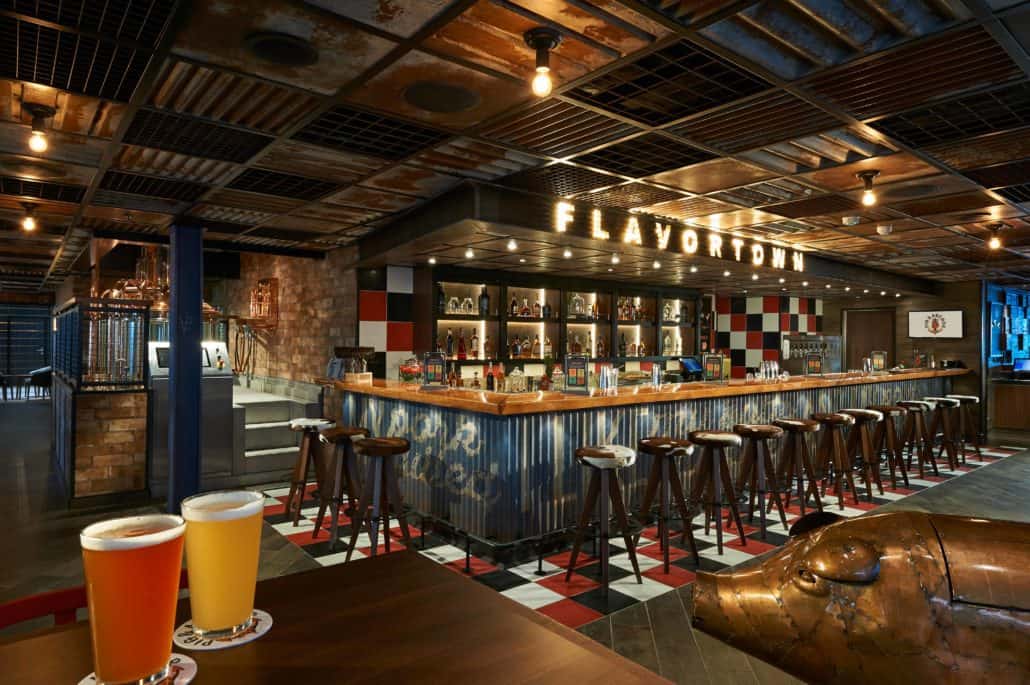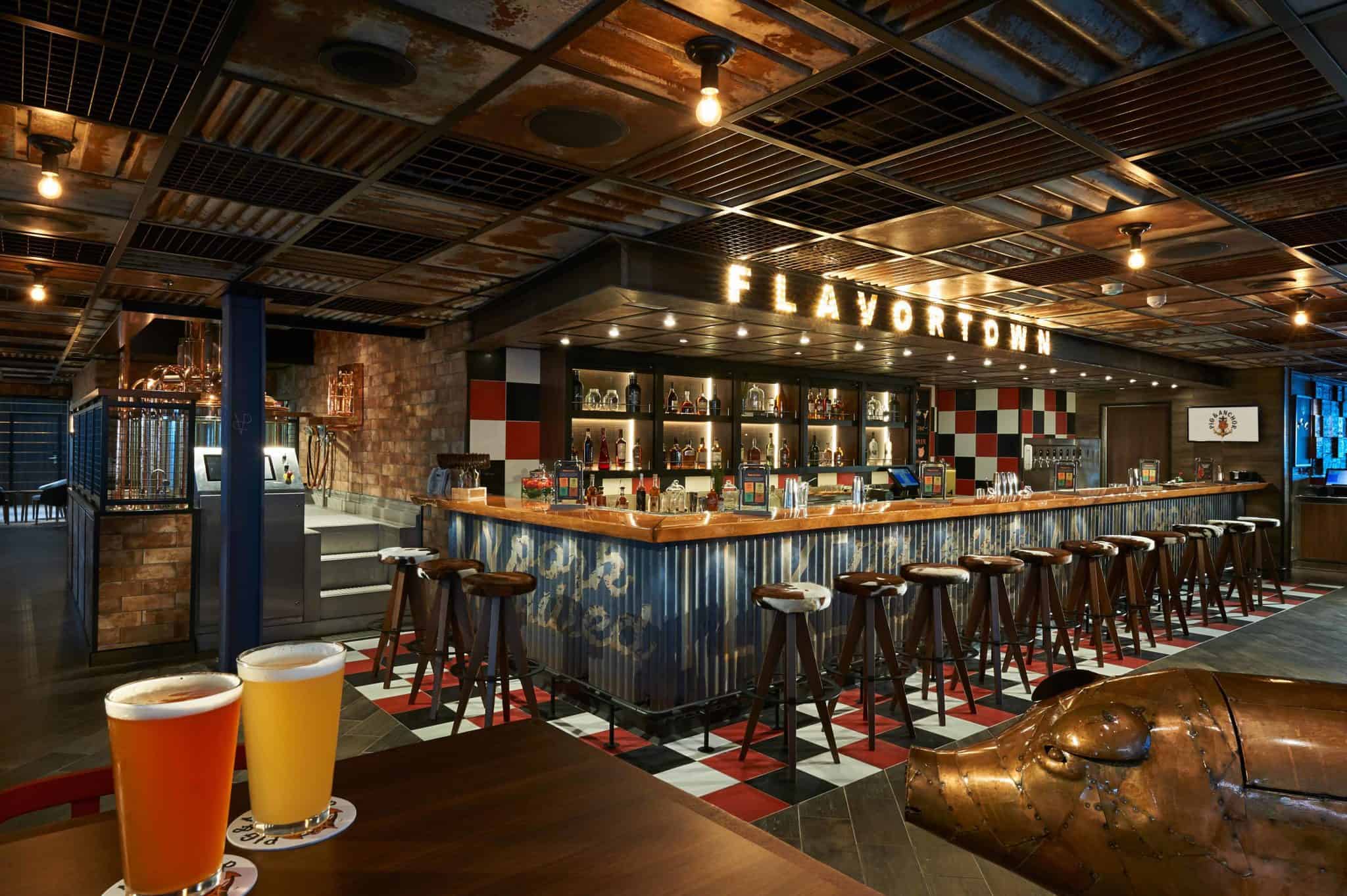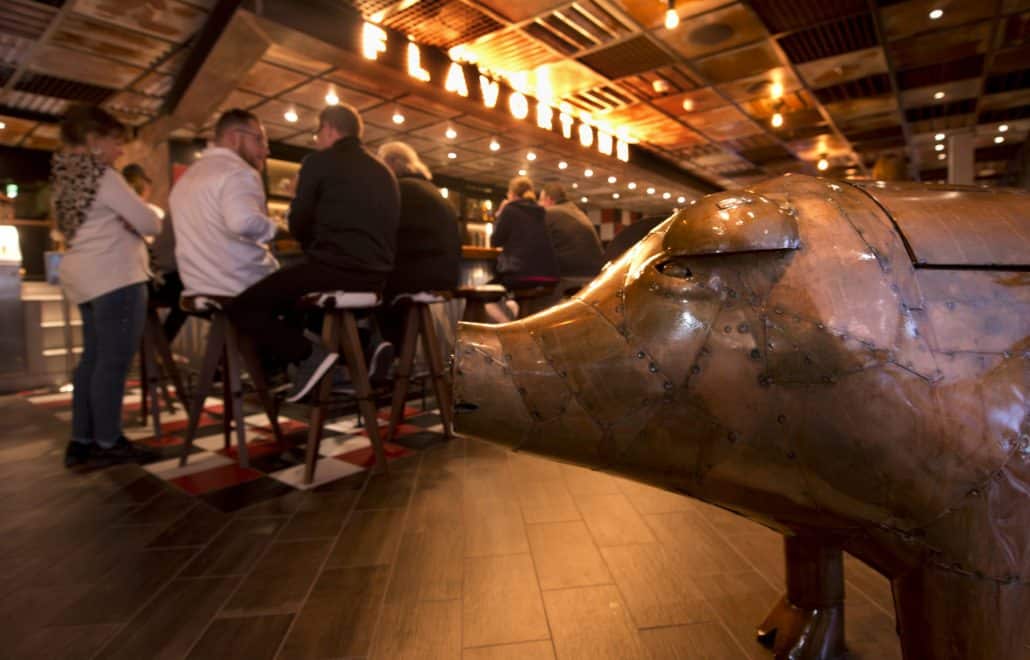 Carnival has had tremdous success with Celebrity Chef Guy Fieri's Pig and Anchor Smokehouse on their Dream and Vista-class ships, so it's no wonder they made it a full blown dining experience on Carnival Horizon. During the day, guests will still be able to enjoy their complimentary barbeque lunch with all the fixings, later that night it turns into a for-fee restaurant, offering a la carte meals. The appitizers in the evening are $4 per plate while the meals run between $8 and $18. Beer brewed onboard will also be served.
You can view the menu here.
Alchemy Bar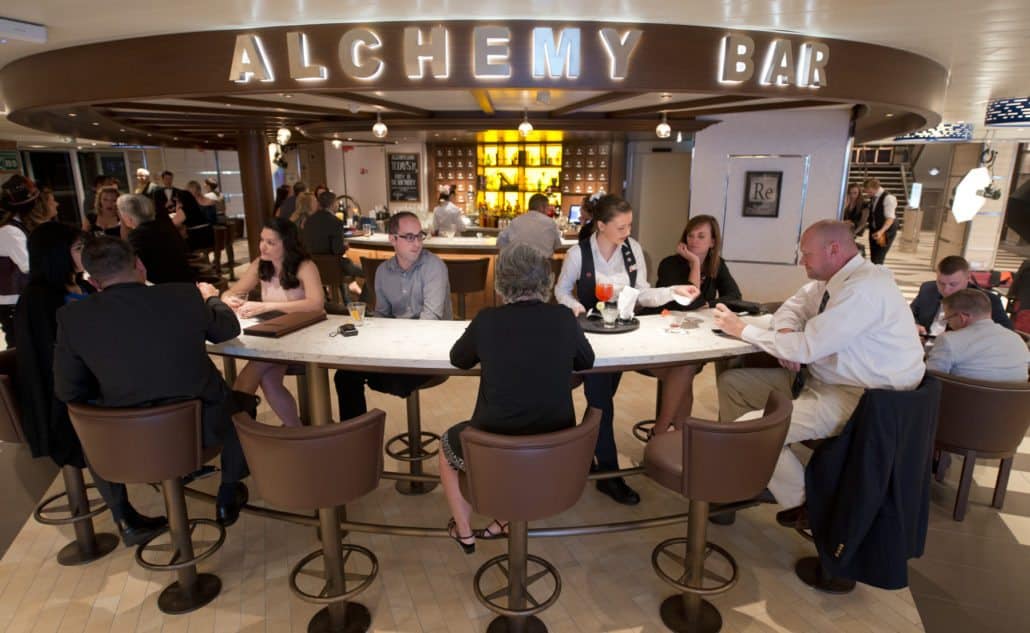 Havana Bar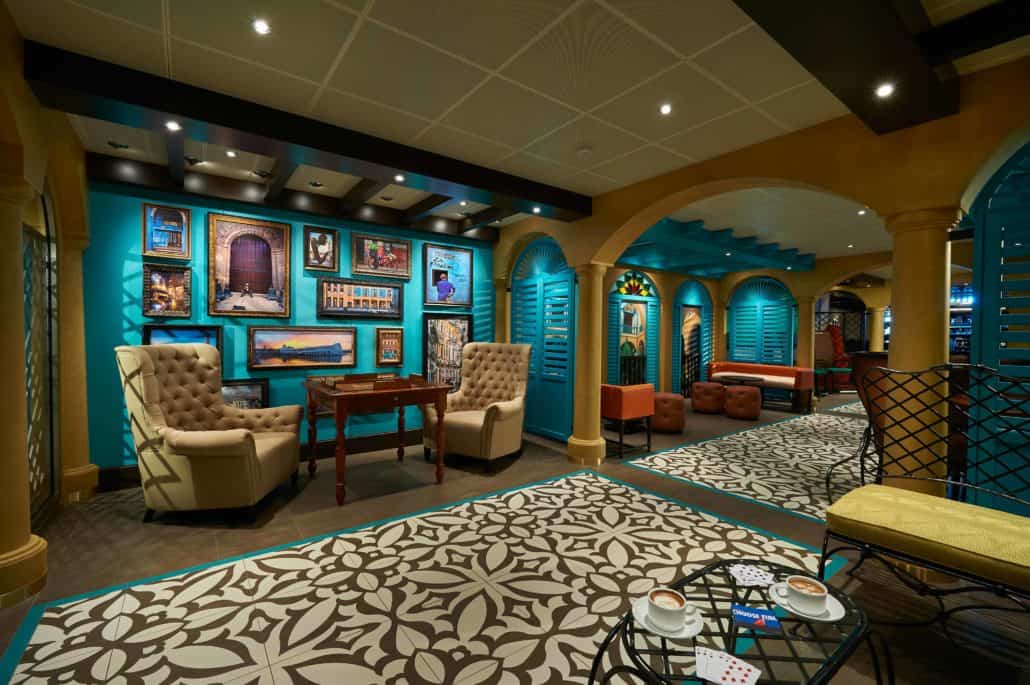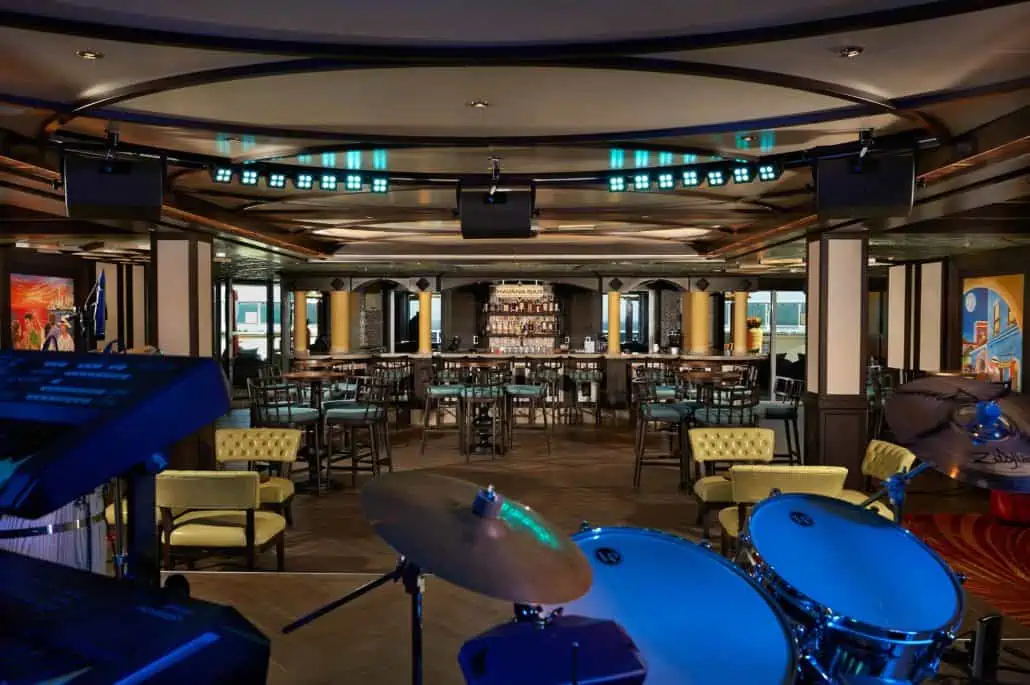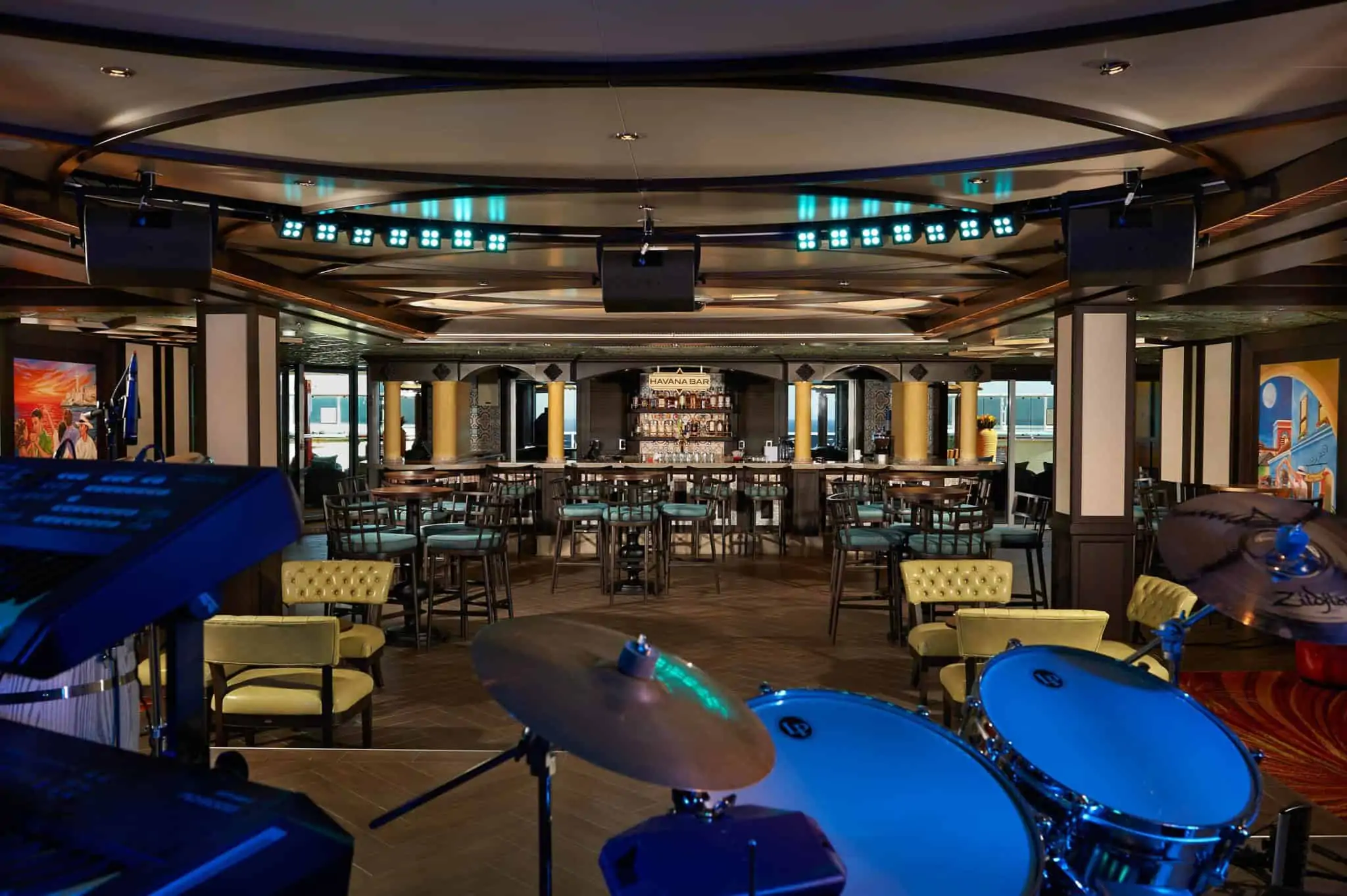 During the day you won't find much going on in the Havana Bar, but at night it really comes to life. After 7 pm it opens up for guests to enjoy the aft pools and hot tubs with spectacular views of the back of the ship.
Seafood Shack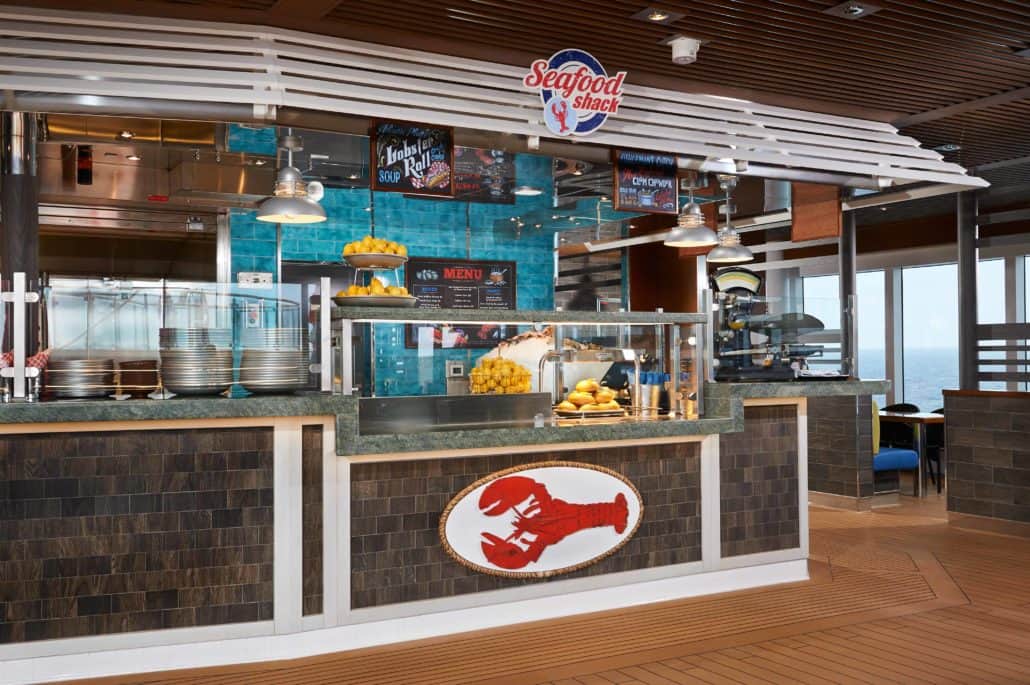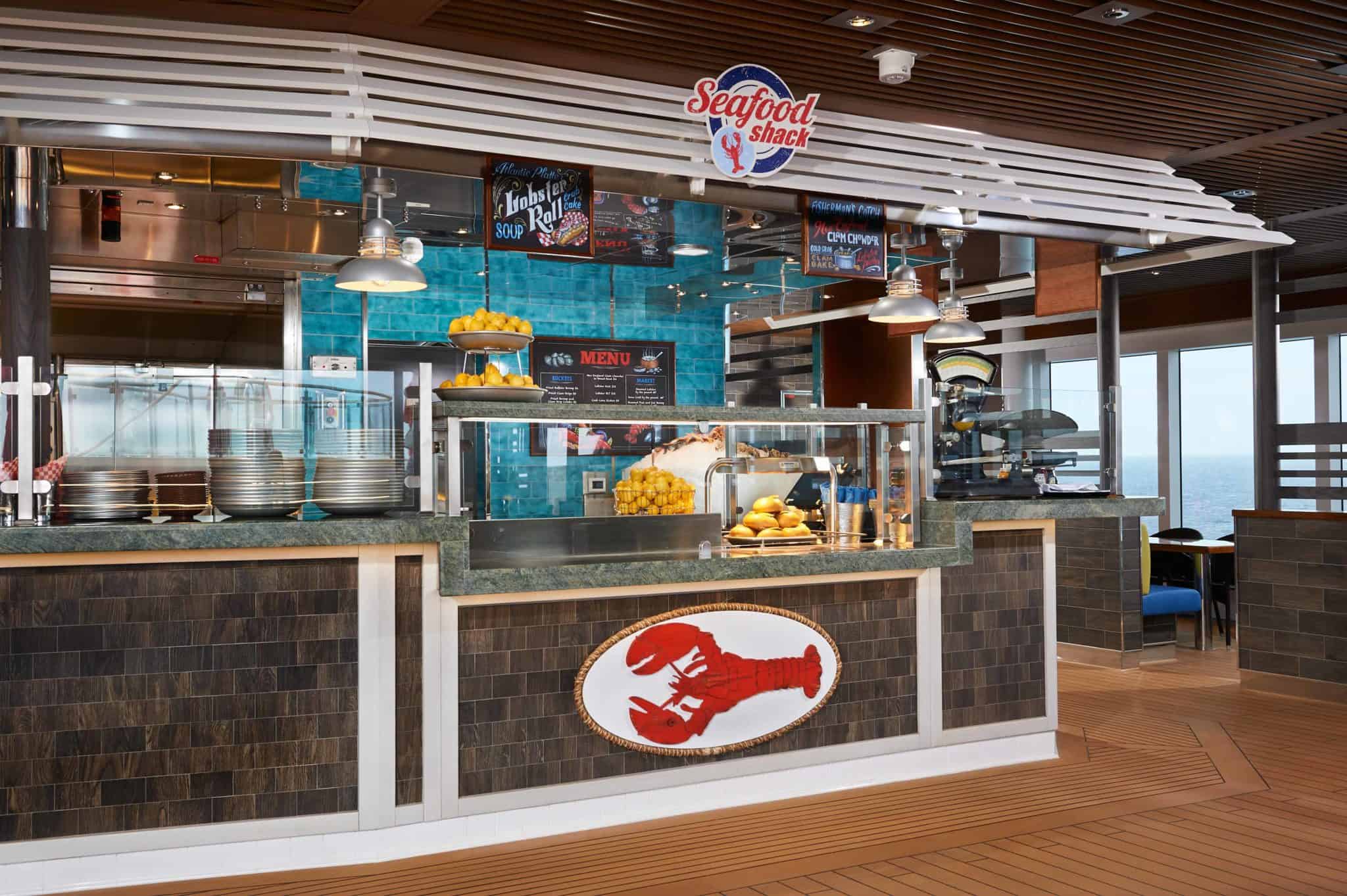 Dr. Seuss WaterWorks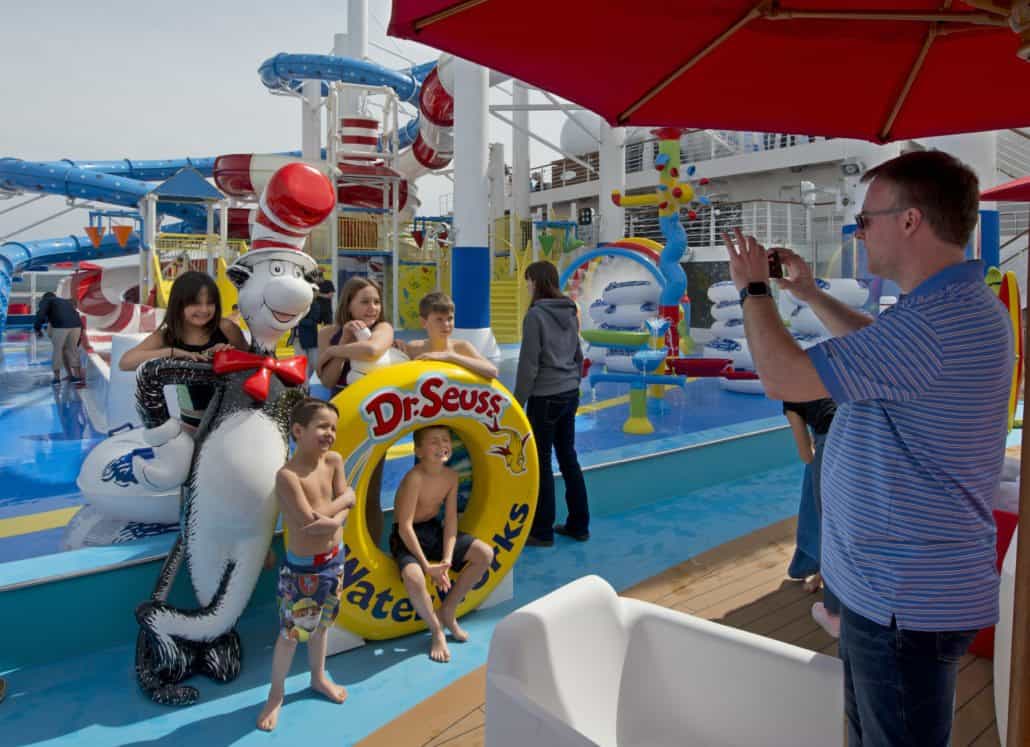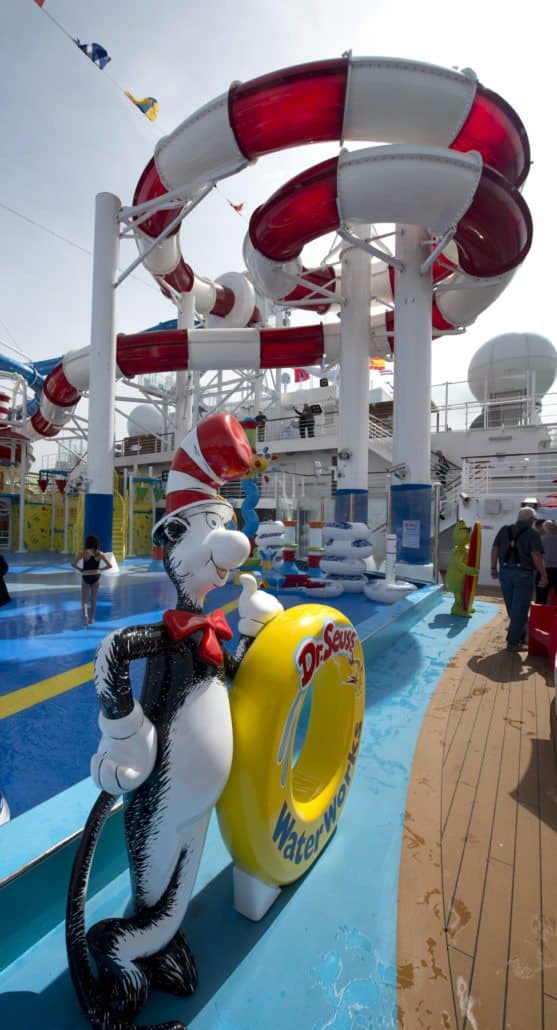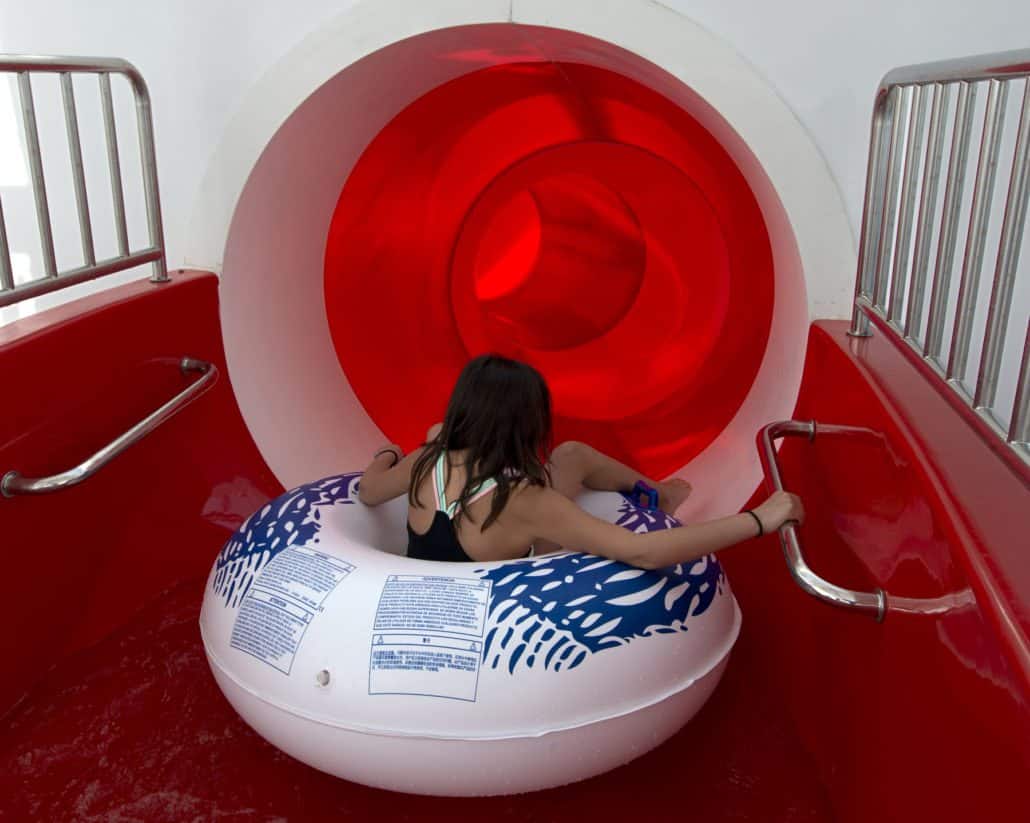 Sky Ride and Ropes Course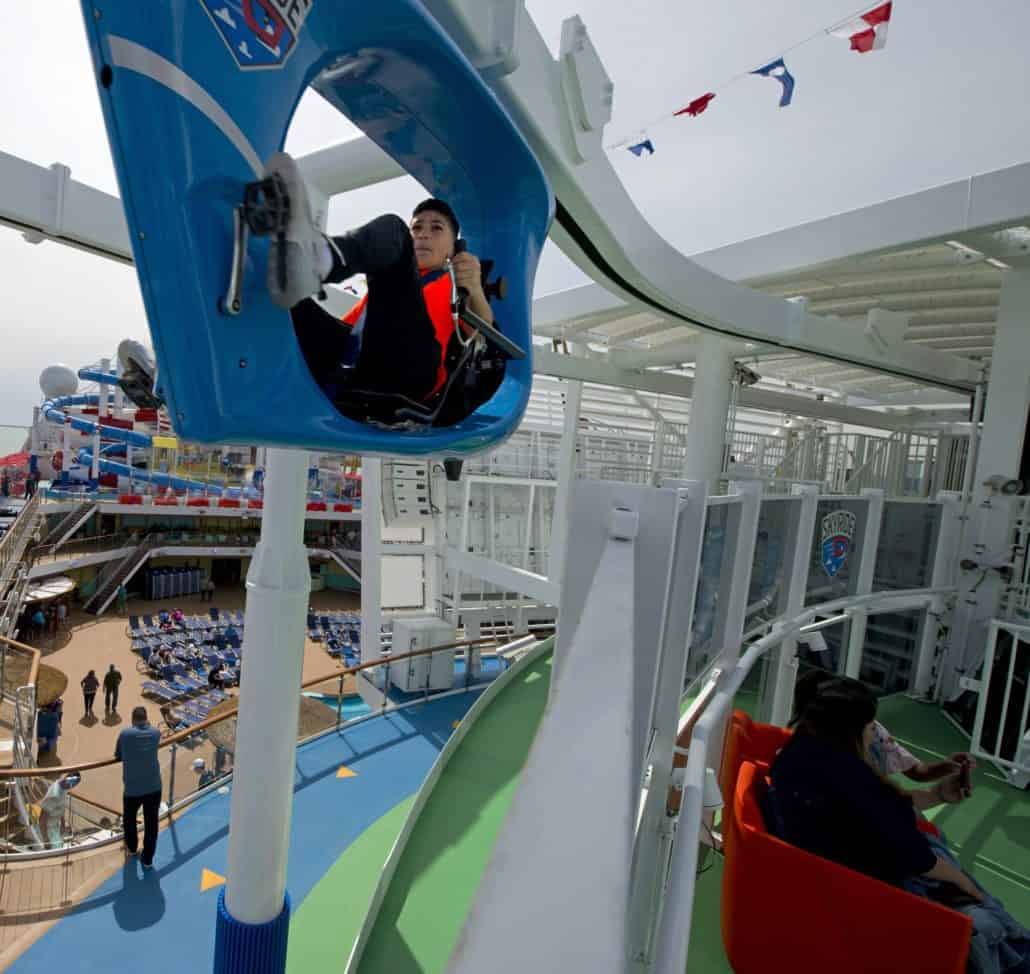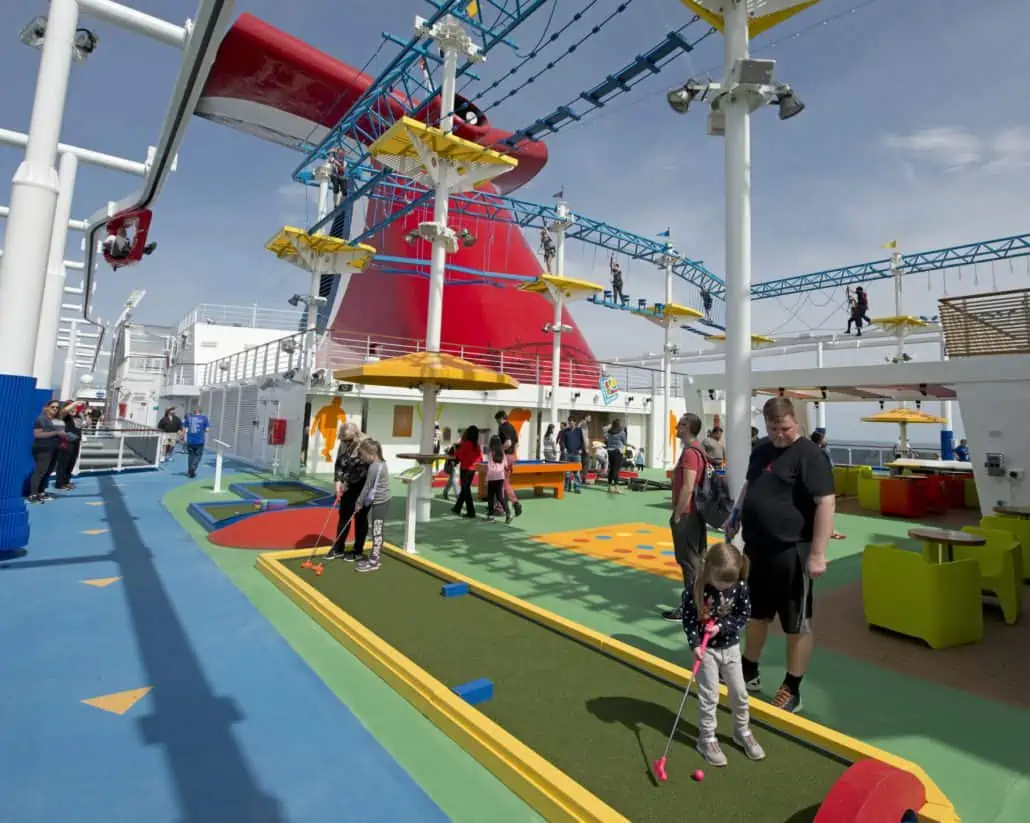 Photo by Andy Newman/Carnival Cruise Line