MSC Cruises has revealed details on the various entertainment offerings and venues that will be aboard its new ship MSC Euribia when it launches this June. The vessel will feature seven new production shows and a fresh take on the line's Carousel Lounge.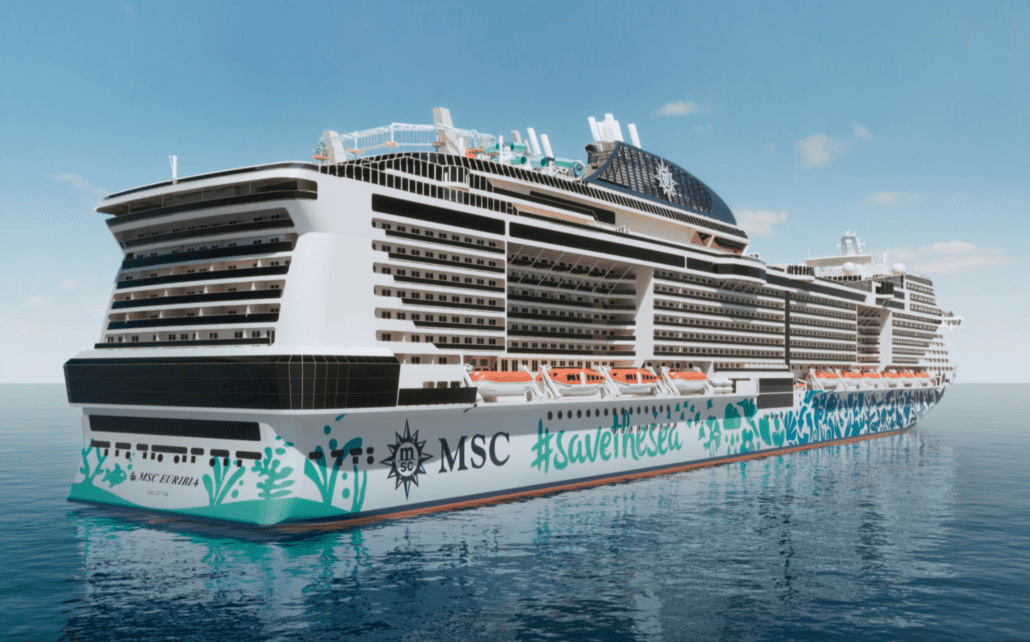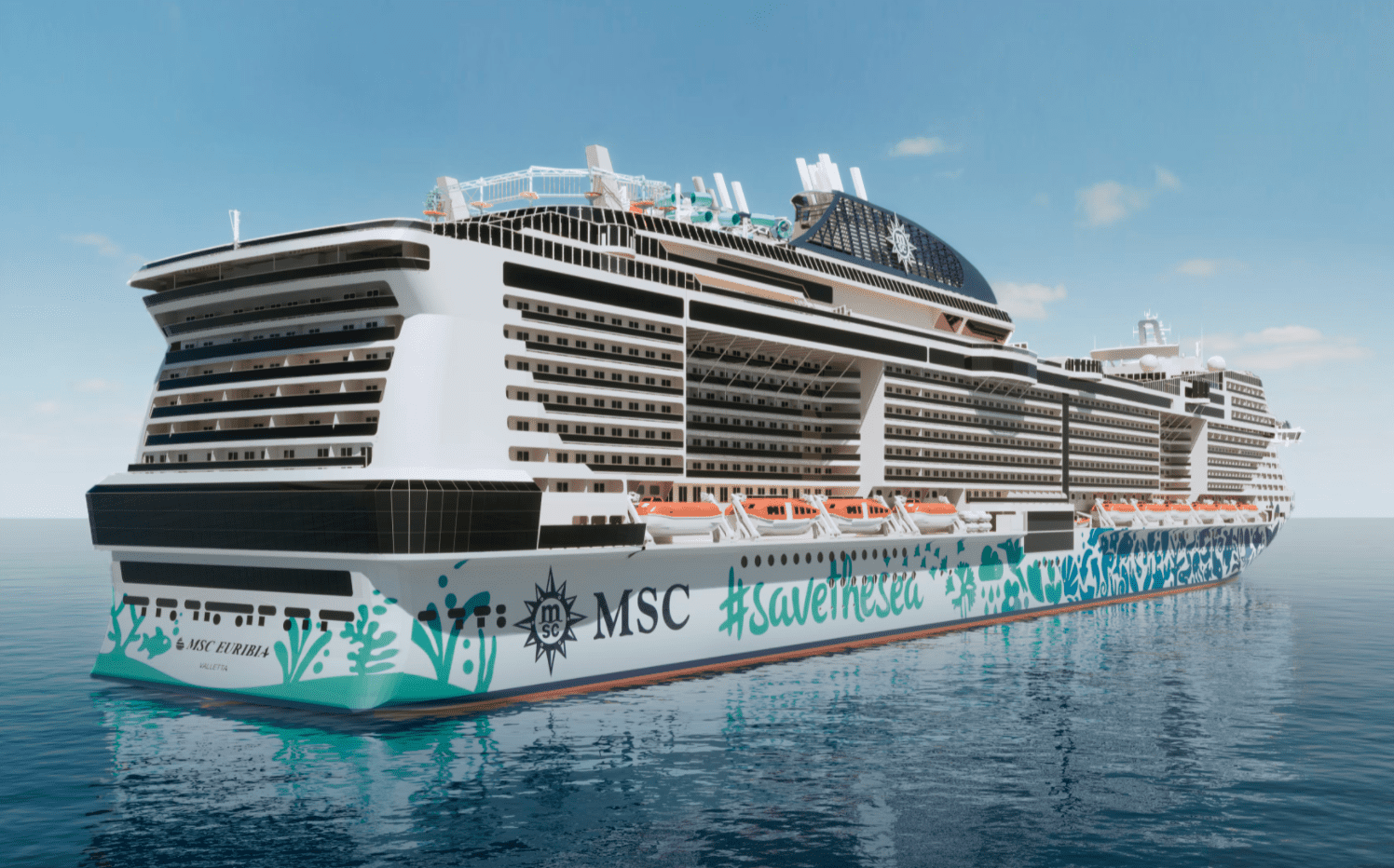 Carousel Lounge
The Carousel Lounge has been a hallmark of MSC's Meraviglia-class ships since the first one joined the fleet in 2017. Euribia reimagines that space with a brand-new layout and more entertainment options.
The aft lounge will span nearly 11,000 square feet, and include outdoor space along with two covered terraces where guests can enjoy gourmet eats and drinks. During the day, passengers can take part in things like table games and ballroom dancing, while at night the party starts with different musical genres each night and weekly guest entertainers.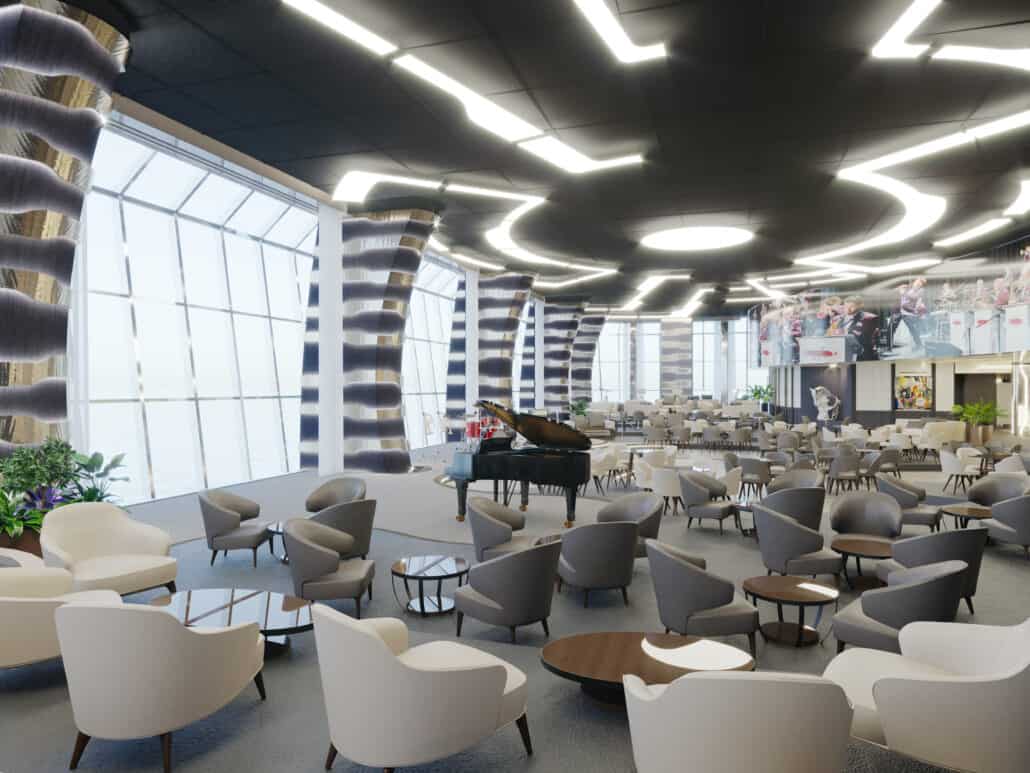 Big Band at Sea
Big Band at Sea will be a 19-piece group of internationally-acclaimed musicians and singers that will do three performances each evening, transforming the space with new themes based on everything from rock to musicals. Visiting guest acts will join the bands to perform one-off concerts.
MORE: Strikes Delay MSC Euribia From Leaving Shipyard
Theater Shows
MSC Euribia's Delphi Theatre will be home to a seven-day program of stage shows, with no two evenings being alike. These shows are:
Circus 1920: A nostalgic look back into the magical world of the circus, featuring specialty performers, a ringmaster, dance routines, vintage costumes, and beautiful stage sets
Generation Rock: A feel-good rock show featuring hits from legends like AC/DC, The Rolling Stones, David Bowie, Kiss, Journey, and Queen
Illuminicity: The best arcade game on the block, MSC's most technical show yet will be set inside a video game, featuring a cast wearing light-up costumes and interactive visuals to create stunning moments on stage
Jukebox L!ve: Showcasing the finest vocalists in a show all about Funk, Soul, and Rock n' Roll, this show draws inspiration from the full pop spectrum and is set in a fictional Las Vegas showroom.
Song Book — Ed Sheeran: Celebrating Ed Sheeran, who started as a street performer and went on to sell out Wembley Stadium, the show will follow the ship's own team of performers on their journey to stardom. Acrobats, living statues, and hand balance artists bring the flavor of street performance to the big stage accompanied by a playlist of Sheeran's hits.
Variety: A show featuring guest entertainers, musicians, and acrobats in a program that changes according to the audience, the ship's destination, and the time of year
Guest Entertainers: Top-level talent selected from around the world to perform one-off shows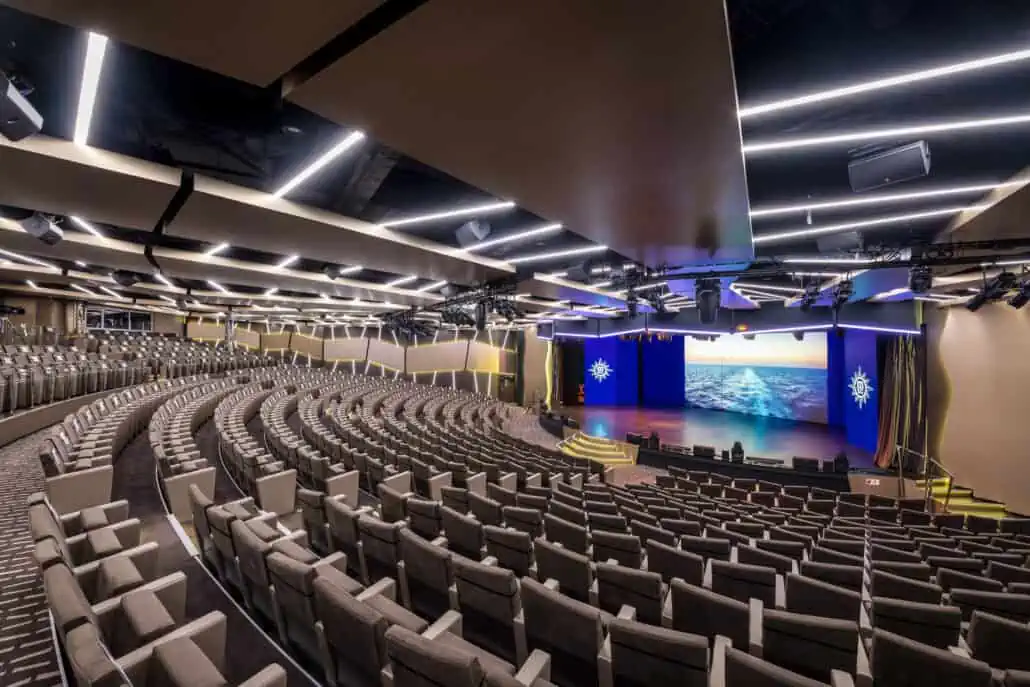 MSC Euribia is set to debut this May and will sail year-round in northern Europe.
READ NEXT: Disney Announces Inaugural Itineraries to New Destination, Lighthouse Point