MSC Cruises is celebrating the float-out of its new ship MSC Seascape at the Fincantieri shipyard in Monfalcone, Italy today.
The vessel will be delivered in November 2022, and become the line's second Seaside EVO-class ship after MSC Seashore, which is being christened in the Bahamas today. The Seaside EVO class is an evolution of the Seaside-class, which includes MSC Seaside and Seaview.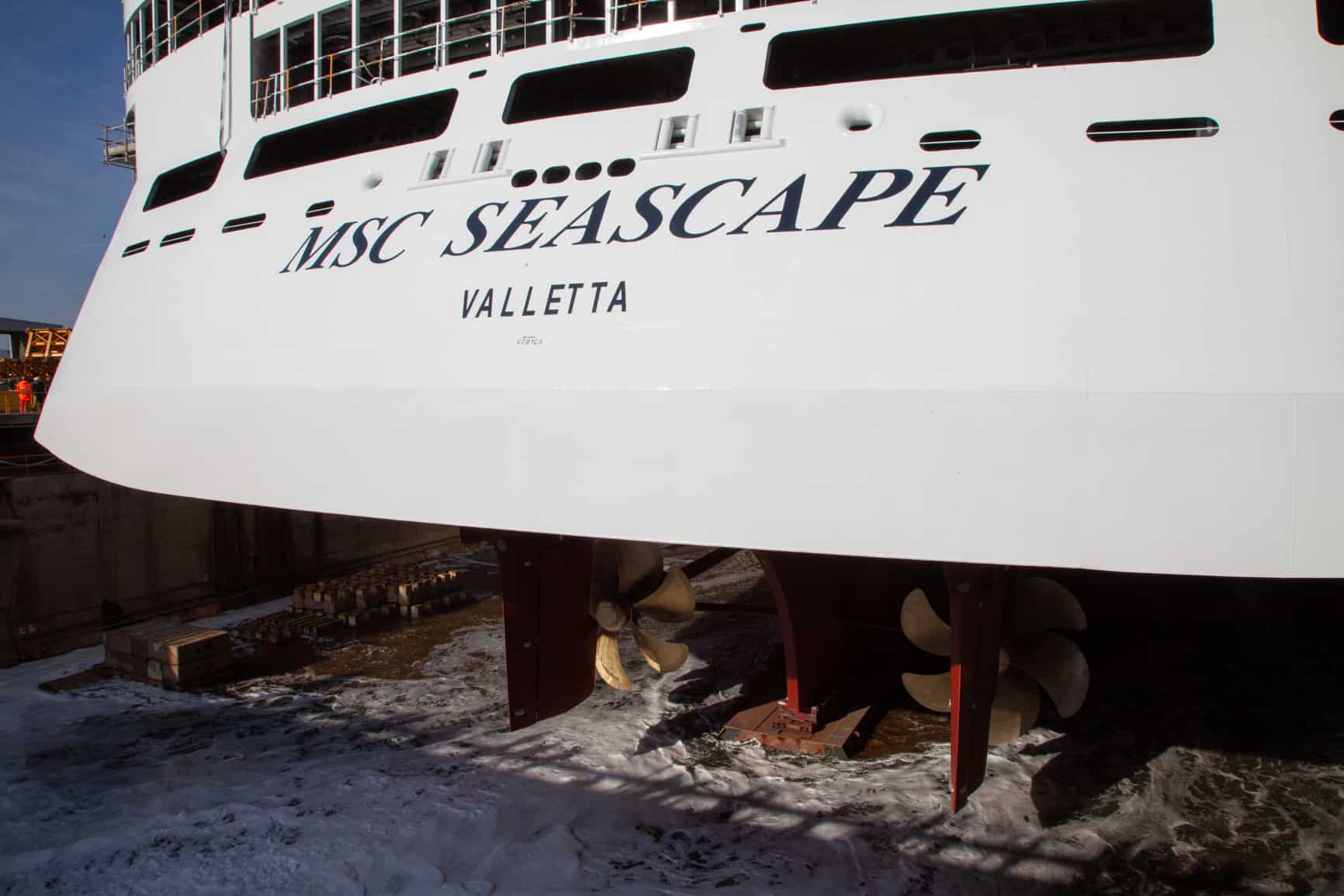 MSC also announced today during a media briefing aboard Seashore that MSC Seascape will be making her debut in Miami next year.
"The float out of MSC Seascape marks yet another significant milestone in the growth of our fleet and the vessel will pay homage to the oceans through yet another host of highly innovative maritime and design features," said Pierfrancesco Vago, Executive Chairman of MSC Cruises.
"We have continued with our ambitious new build plans, in spite of the pandemic, and today is a double celebration for MSC as our next flagship MSC Seascape is floated out into water simultaneously as her sister ship MSC Seashore is officially named at our very own private island, Ocean Cay MSC Marine Reserve."
MORE: Brand-New Ship MSC Seashore Arrives in Florida Homeport
Just like MSC Seashore, MSC Seascape will see nearly 70 percent of her public spaces redesigned from the original Seaside-class ships, offering even more opportunities for passengers to connect with the sea.
The 169,400 gross ton vessel will feature:
2,270 cabins, with 12 different types that feature balconies
11 dining venues and 19 bars and lounges
Six pools including an aft infinity pool
The largest MSC Yacht Club in the fleet with around 32,000 square feet of space
An expansive 1,772 foot long waterfront promenade
The glass-floored Bridge of Sighs on deck 16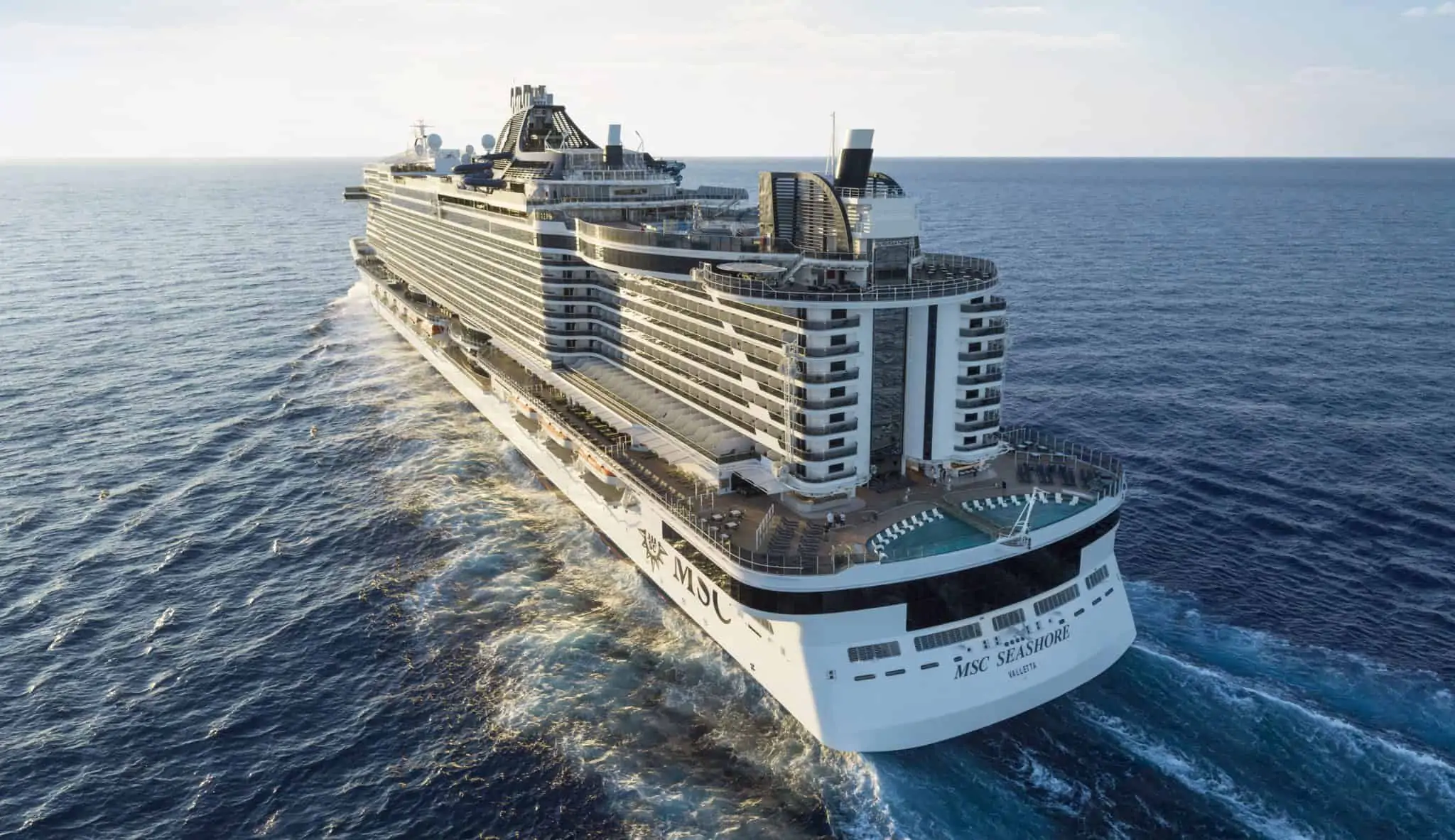 Environmentally-friendly efforts in place aboard the ship include selective catalytic reduction systems on each of the four engines to reduce nitrogen oxide emissions by up to 90 percent by converting the gas into harmless nitrogen and water. The ship will also feature hybrid exhaust gas cleaning systems to remove 98 percent of sulphur oxide from ship emissions.
MSC Seascape is fitted with best-in-class wastewater treatment systems with purification standards that are higher than most wastewater treatment facilities on land, advanced waste management systems, ballast water treatment systems, the latest-technology systems for the prevention of oil discharges from machinery spaces, and various energy-efficiency improvements such as heat recovery systems to LED lighting.
Seascape will also include an underwater radiated noise management system to reduce and isolate the potential effects on marine mammals.
READ NEXT: Bimini Cruise Port: Everything You Need To Know