Nassau, Bahamas' redesigned and expanded cruise port officially has a grand opening date, nearly four years after construction began in 2019.
According to the Bahamas' Eyewitness News, Prime Minister Philip Davis recently toured the nearly-complete facilities, after which Nassau Cruise Port's director Mike Maura provided an update: "We had a meeting with the Prime Minister on Wednesday and it was agreed that the grand opening would be the last weekend of May. We had looked at having it earlier in May but King Charles decided to be coronated around May 5 or May 6 and that meant the Prime Minister would be away and we wanted to be sure that the Prime Minister is here for that grand opening."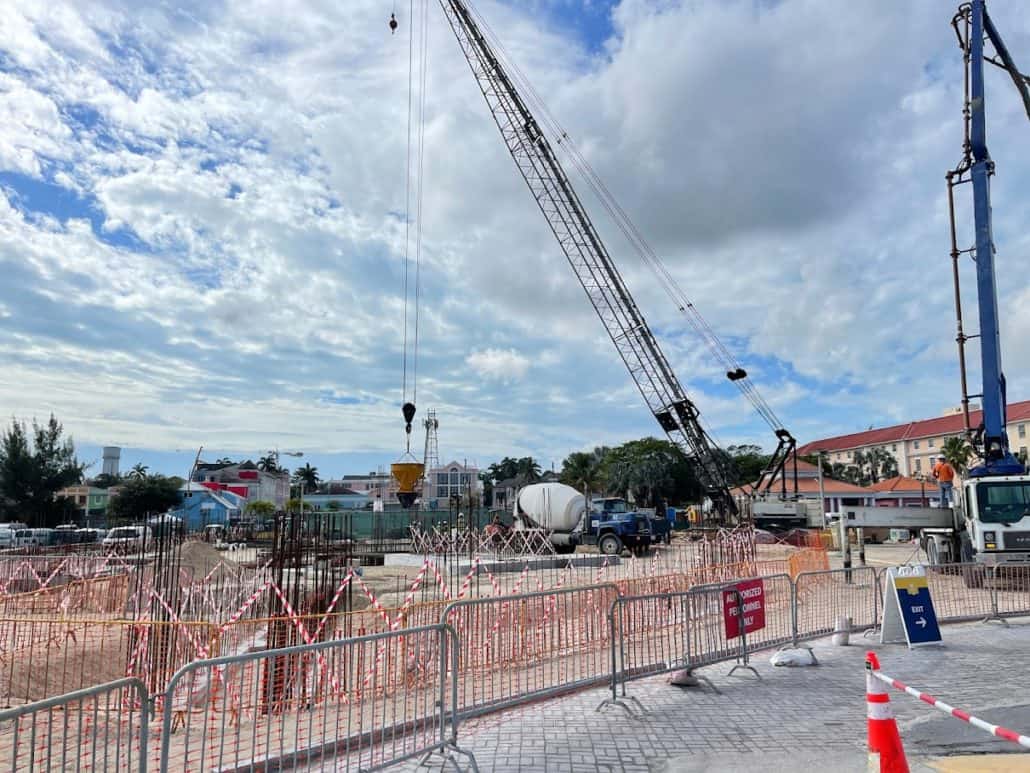 Currently there are 300 people working on the port project, half of whom are Bahamian. Once completed, the port will be able to accommodate six cruise ships at once, including three of the world's largest cruise vessels from Royal Caribbean's Oasis class. The additional berth is Prince George Wharf, which has been repaired and expanded as part of the port's overall renovation.
The port's passenger capacity will increase from 20,000 to around 33,000 people per day once the project is finished.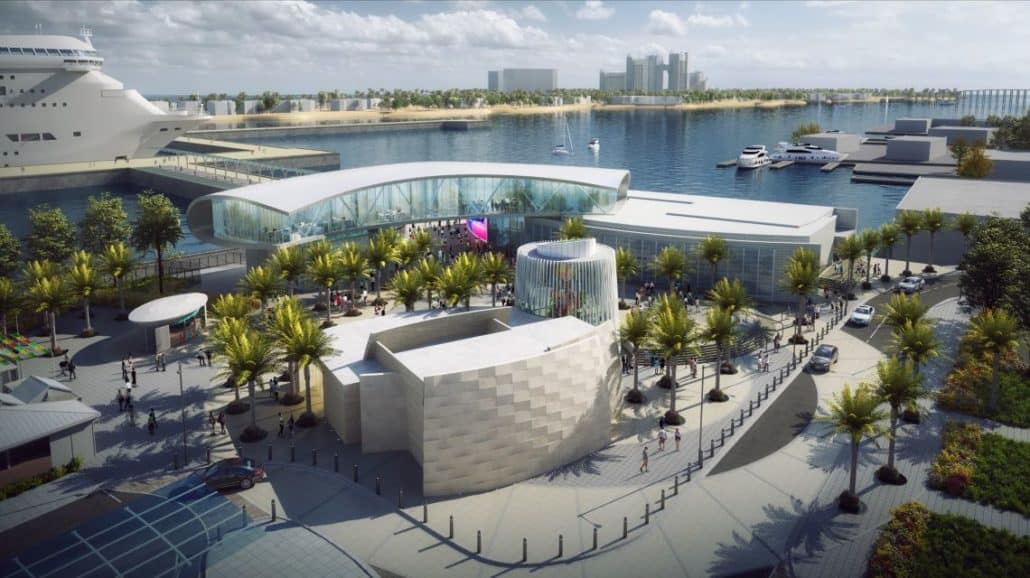 MORE: 11 Best Beaches in Nassau For Cruisers
The initial investment estimated for Nassau's port redesign was $250 million. However, that cost has gone up significantly, something Maura attributes to material cost increases due to "the pandemic and so forth."
The new port area features a new terminal building, event and entertainment spaces including a 3,500-person amphitheater, a living coral exhibit, and locally-owned shops, bars, and restaurants. It is intended to be enjoyed by locals and visitors alike.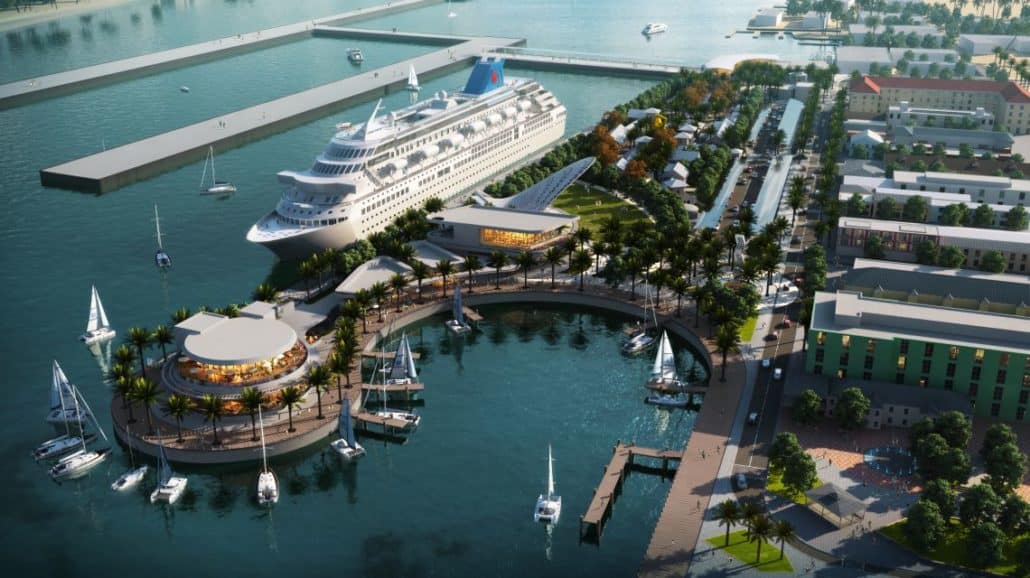 By the end of 2022, the Nassau Cruise Port is expected to have welcomed 3.2 million passengers. Over 4 million are expected in 2023, and 4.5 million in 2024.
Next year, the port expects to welcome a whopping 1,260 ship calls; the number is scheduled to increase to over 1,300 in 2024.
READ NEXT: MSC Cruises' Newest U.S. Based Ship Arrives in New York City