MSC Cruises has announced that a second ship, MSC Magnifica, will be joining MSC Poesia on the MSC World Cruise 2023.
The vessels will host over 5,000 guests combined for a journey around the world, both departing January 4 from Civitavecchia (the port for Rome) and January 5 from Genoa, Italy.
The world cruises will be simultaneous, but they will take different routes. MSC Magnifica will replicate the itinerary that was supposed to take place on Poesia for the 2022 World Cruise, which has been canceled due to the current unavailability of ports. With Magnifica taking the original 2022 route, this gives guests who were booked for 2022 the opportunity to take the same journey in 2023 instead.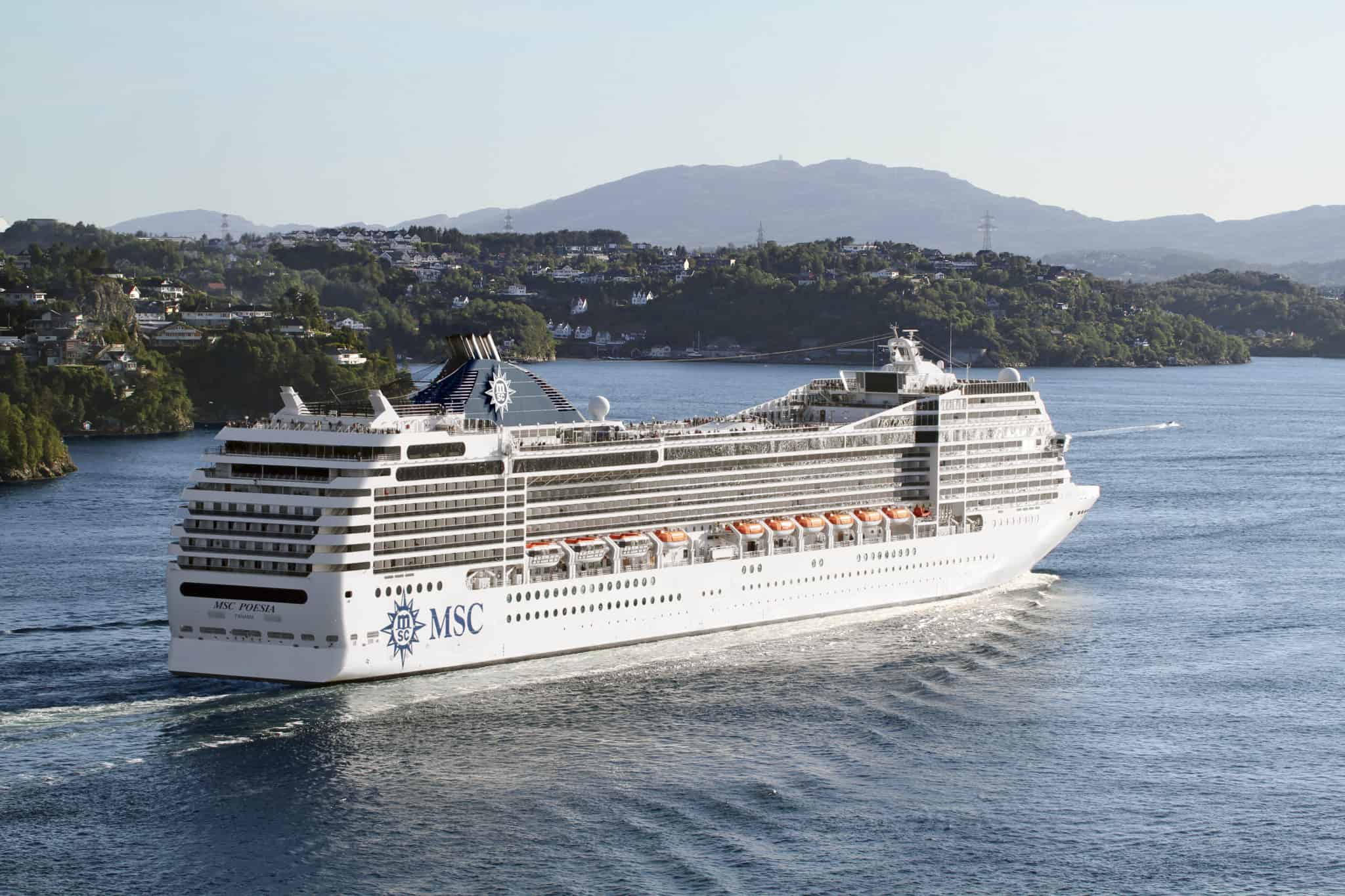 MSC Cruises CEO Gianni Onorato said "Unfortunately we had no choice but to cancel the 2022 MSC World Cruise but we know that a world cruise really is the voyage of a lifetime for many people and so it was important to us to offer the best possible solution for our loyal guests."
"MSC Poesia's World Cruise in 2023 was already sold out and so we worked to amend MSC Magnifica's schedule, a popular world cruise ship, so that we are able to offer the same itinerary as 2022, only one year later with the ship departing on the same date and calling at all of the same planned ports."
Bookings for Magnifica's World Cruise 2023 are now open, and those booked on the 2022 voyage will be contacted soon and given priority in reprotecting their existing booking.
Guests who move their booking to 2023 will be able to book a free cruise between January 1 and May 3, 2022 as a thank you from MSC for their loyalty. MSC Poesia's World Cruise 2023 is current sold out and has a waiting list, so this also provides an opportunity for those guests to sail on MSC Magnifica.
MORE: Grand Turk Cruise Port Set to Reopen by Late 2021
Poesia and Magnifica will sail together in 2023, with embarkation in Civitavecchia on January 4; Genoa on January 5; Marseille, France on January 6; and Barcelona, Spain on January 7.
Once the vessels cross the Mediterranean, they will part ways in the Atlantic. Magnifica will circumnavigate South America, cross the southern Pacific Ocean, then head onto the Indian Ocean, Arabian Sea, Red Sea, and through the Suez Canal back into the Mediterranean.
MSC Poesia will transit the Panama Canal then travel up the west coast of Central and North America, then move onto the Pacific Ocean and spend an extended period of time in Asia. Crossing the Indian Ocean, the ship will then head through the Suez Canal back into the Mediterranean.
MSC Magnifica will visit 43 destinations in 24 countries across five continents. The 117-night voyage will include nine extended overnight stays, and the ship will cross the equator twice. Cities where the vessel will stay overnight are Rio de Janeiro, Buenos Aires, Ushuaia, Valparaiso, Callao, Papeete, Sydney, Benoa, and Mumbai.
The cruise fare for this 2023 world voyage, which starts at $15,549 per person, will include 15 shore excursions, a beverage package, and a 30 percent discount on laundry.
This news is similar to Viking, which earlier this year announced that it, too, would be operating two world cruises simultaneously. Viking Sky will set sail on December 20, 2023, and Viking Neptune will depart on December 23, both from Fort Lauderdale. That voyage will be 138 days long.