Say you want to cruise to Hawaii with your dog, cruise Carnival with your cat, or take a service animal on a vacation at sea. Do any cruise lines allow pets or emotional support dogs and animals to travel with their humans?
The answer is, your choices are very limited when it comes to cruising with your furry friends. Only one cruise line lets cats and dogs onboard, but you have more choices if traveling with an official service dog. And even if you can bring a dog on a cruise, you need to decide if that's the best idea for your furry friend.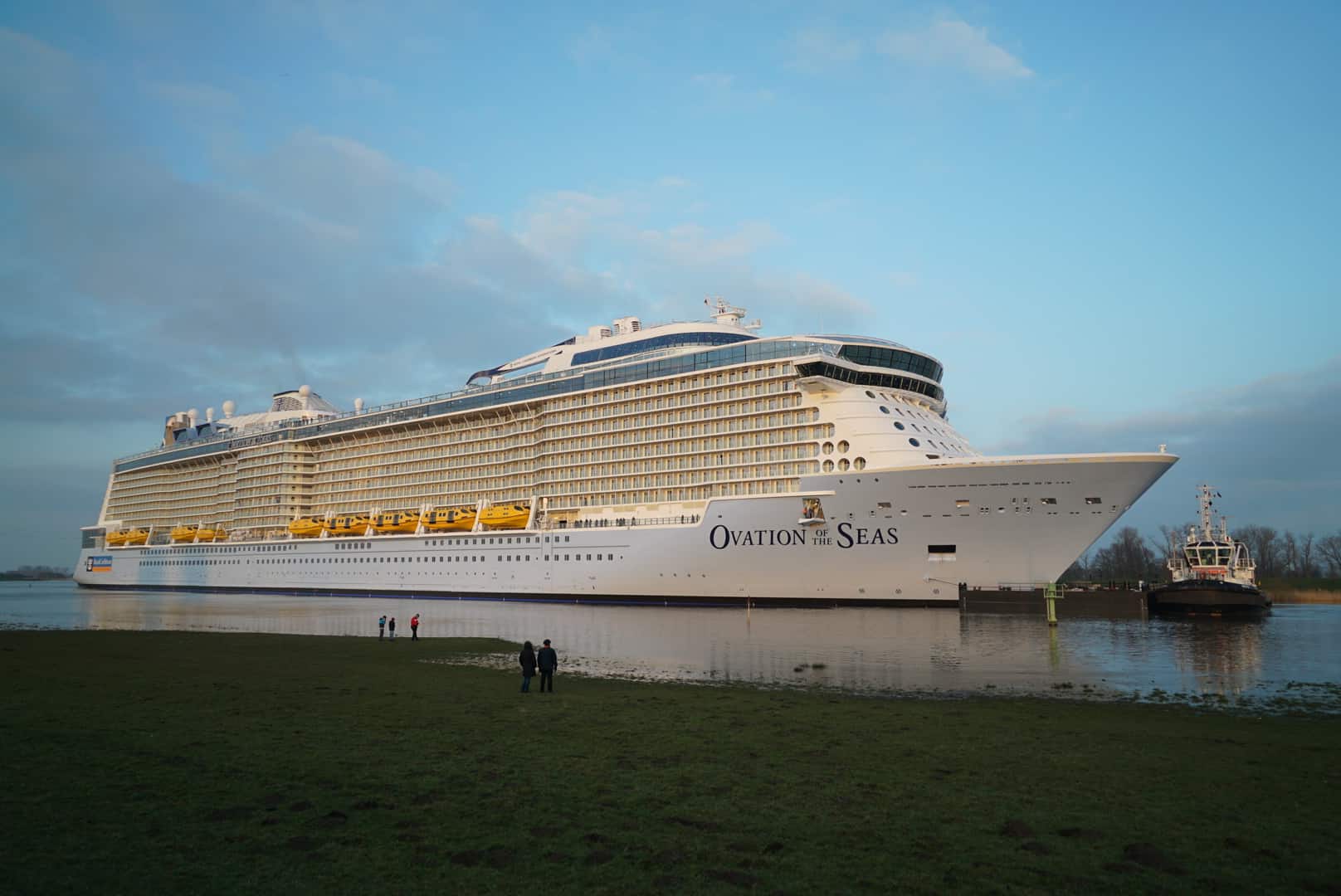 Find out all you need to know in our FAQ on cruising with cats and dogs.
Can I take my pet dog or cat on a cruise?
Most cruise lines do not allow pets on cruises, with the exception of Cunard's Queen Mary 2. Cunard cruisers can take their pet dog or cat on transatlantic sailings from New York to Southampton or Hamburg, provided they're able to book a spot in The Kennels, the special pet area on the ship. No other animals, such as birds or ferrets, are allowed onboard.
Potential cruisers should note that Queen Mary 2 only has 24 kennels, and cats and larger dogs require a double kennel, which severely limits the numbers of passengers who can cruise with their pets. The waitlist is incredibly long. Dogs and cats do not cruise free; rates range from $800 to $1,000 for a single kennel, and twice that for a double.
Pet owners should understand that their cat or dog will not be sleeping in their bed with them. Pets will spend the entire cruise in The Kennels and are not allowed in cabins or public areas of the ship. Owners can visit with their pets only during specified visiting hours. As a Cunard transatlantic cruise typically has no port calls (or one if your cruise from Hamburg stops in Southampton), you will not have the opportunity to take your pet off the ship for walks on land.
Learn more about Queen Mary 2's kennels and pet policy.
Can you take service dogs on a cruise?
Most cruise lines do allow travelers with disabilities to bring service dogs onboard. A service animal is one that is specifically trained to perform tasks related to helping a human, such as leading a blind person or protecting a person having a seizure. They are working animals — typically dogs — and not pets.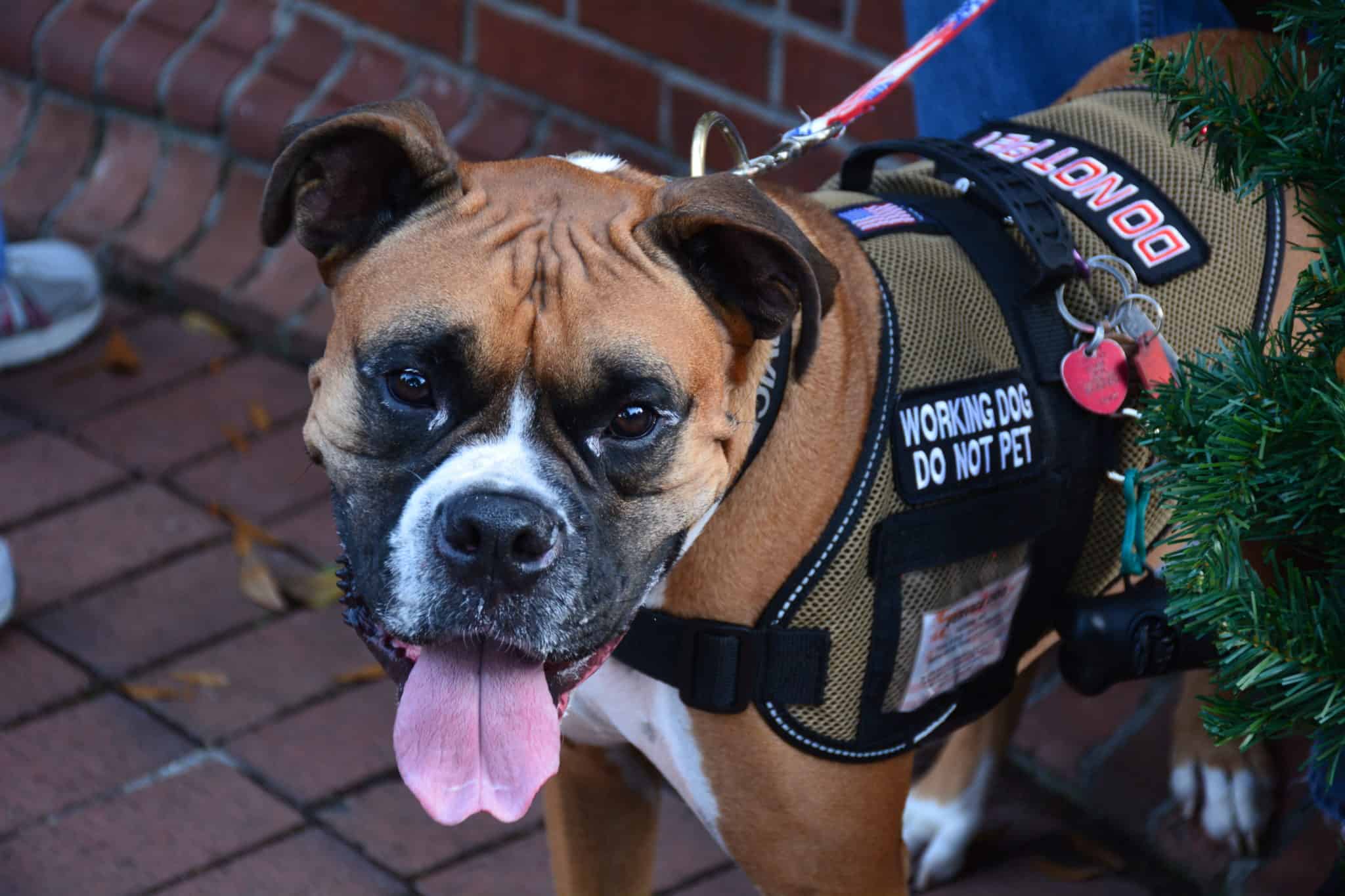 Note that Cunard keeps service dogs separate from its kennel guests. Working animals can't access The Kennels and their facilities — kind of like how crew get separate dining and lounge spaces from passengers. Service animals are allowed in cabins and public areas as long as they're on a leash; however, they're banned from swimming pools and hot tubs, the ship's galley, and areas specific to kids or crew.
Unlike pets, service animals cruise for free. If you want to learn more about taking a service dog on a cruise, we recommend checking out Molly Burke's video about her experience bringing her guide dog along on Celebrity Edge. 
What do I need to pack for a pet or service animal on a cruise?
Cruisers are responsible for bringing pet food and treats, water bowls, leashes, toys, and bedding for their animal. (Cunard does provide food for pets cruising in The Kennels.) While Cunard carries life jackets for large and small animals, most other lines do not. If Fifi needs a floatie, you'll need to pack your own.
Cruise lines will provide a sandbox or area of mulch for a service animal to relieve itself. The animal owner is responsible for cleaning up after his dog, though crew will clean out the relief box daily. You will need to alert the cruise line's access department, often within 30 days of cruising, to request a relief area. Note that the relief box will not be located in your cabin or on your private balcony, though crew will try to keep it as close to your accommodations as possible.
Royal Caribbean takes extra care to note that the Central Park area on Oasis-class ships is not an acceptable place for your dog to relieve itself. People, it's not like the dog parks at home!
Can emotional support animals go on cruises?
No. Because the cruise lines cannot verify that a supposed emotional support animal is a working animal, they do not allow them onboard. The Carnival Corporation lines all have fine print saying that "emotional support animals are not recognized by the United States Department of Justice as service animals and therefore are not permitted to sail." 
In the past, travelers have tried to sneak their pets onboard in the guise of emotional support animals forcing cruise lines (and airlines) to make policy changes to ban them.
READ MORE: 6 Cruise Ship Spots With Gardens & Greenery
Should I take my dog or cat on a cruise?
Just because you can take a pet or service animal on a cruise doesn't mean that you should. Your dog isn't going to love the afternoon tea and ballroom dancing on Cunard like you do, and might actually be sad that it's spending the majority of its time away from you in the kennel.
We also read an account of a service animal who refused to relieve itself onboard the cruise ship and would only do so in port. That meant that it suffered through an entire sea day without peeing, distressing its owner who truly cared for his canine companion. Imagine if that had been a transatlantic cruise. You never know in advance how an animal will react to living in the artificial setting of a cruise ship.
Animal owners should note that cruise lines, including Cunard, do not offer vet services. Should Fluffy or Fido fall ill onboard, you'll have to wait until a port day to find a vet in a foreign country, or hope they can manage until the cruise ends. Do you want to risk your favorite dog or cat in that way?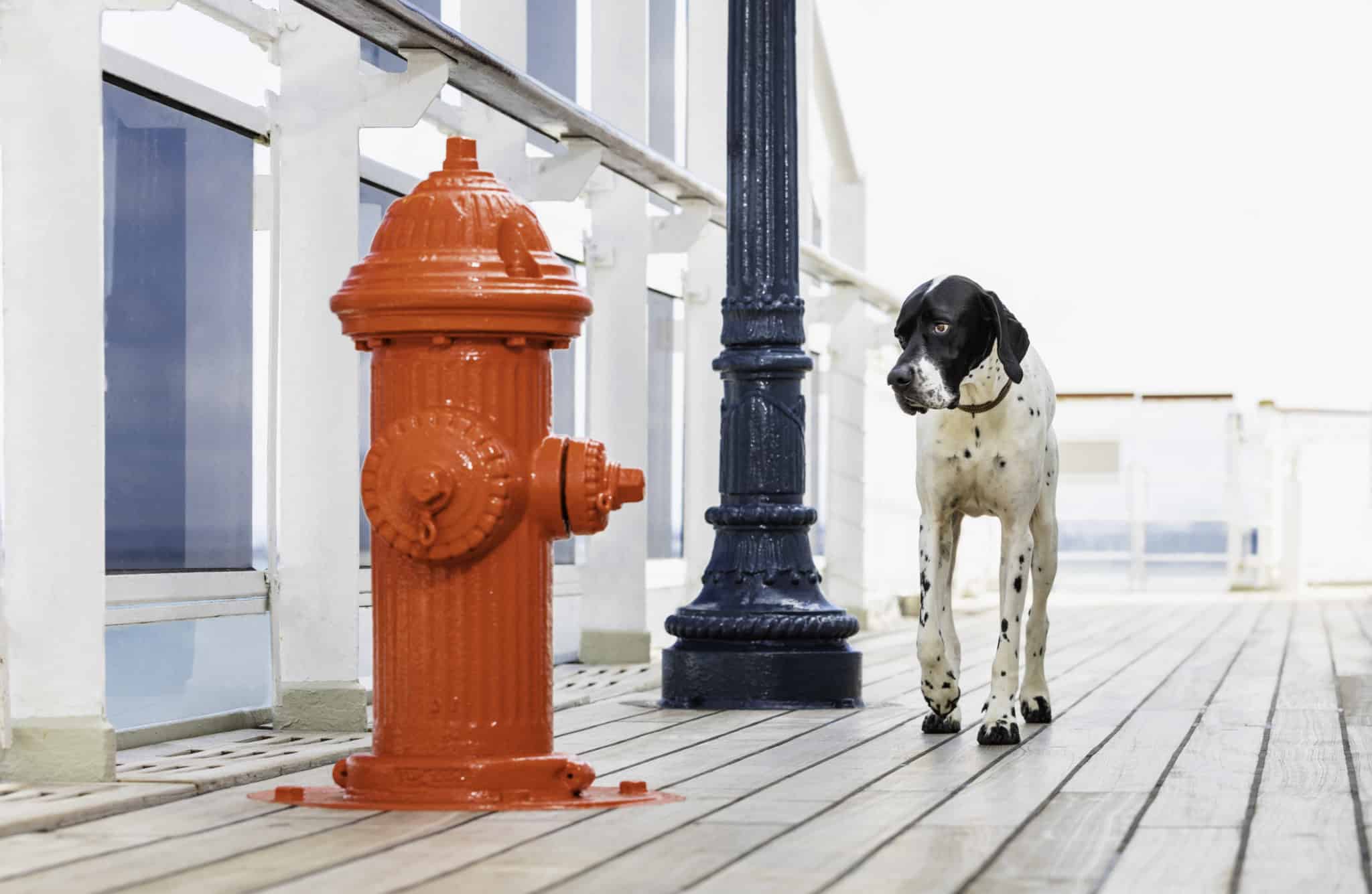 Finally, individual countries have specific instructions about whether animals can come ashore and what proof of health and vaccination they need to be allowed to do so. It's the animal's owner's responsibility to research the rules for each port of call and make sure that your four-legged companion gets all necessary shots and documentation. If it turns out your animal can't come ashore, you will be forced to stay onboard with it; Rover can't hang out in your cabin watching TV and ordering room service while you go on that sightseeing excursion in port.
Are there cruises for animal lovers?
Yes. Animal lovers can connect with each other on themed cruises, though Fluffy and Fido will need to remain at home. Options vary every year, but if you're in a pet-lovers group, consider getting a group together to plan an animal-themed vacation at sea.
The Meow Meow Cruise is an annual sailing that attracts cat lovers who enjoy private group dinners, trivia games, cocktail parties, and scavenger hunts. We could not find an existing dog lovers' cruise, so maybe it's time for you to organize one!
Pin it for later!