With all the fanfare this year about Carnival Cruise Line's new ship Mardi Gras, it's easy to forget that she has a sister ship already on the way.
But Carnival Celebration is certainly on the way! The cruise line's brand ambassador John Heald shared photos from the shipyard this week, and it appears that construction is moving along wonderfully.
"Carnival Celebration now has a completed bow section. Big Fun coming in 2022," Heald shared on Facebook.
The vessel is set to debut with a 14-night Carnival Journeys transatlantic crossing departing Southampton on November 6, 2022. She is scheduled to arrive in Miami on November 20.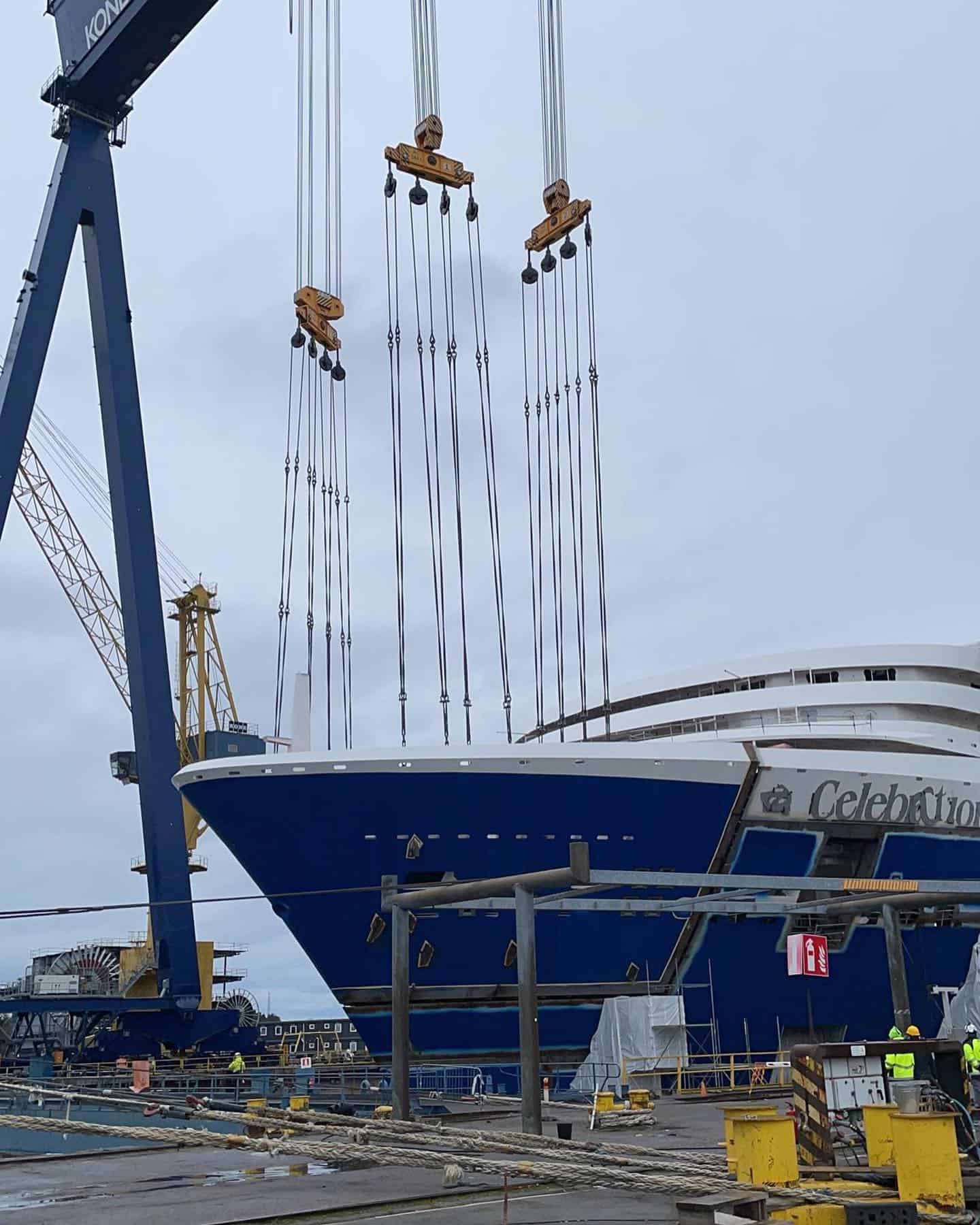 Once in Miami, the vessel will offer a special six-night Thanksgiving cruise visiting Grand Turk, Amber Cove, and Nassau departing November 21. On November 27, the vessel will begin a schedule of mostly weeklong Caribbean cruises that alternate between the eastern and western regions.
MORE: Review: Shaq's Big Chicken on Carnival's Mardi Gras
Carnival Celebration will feature a variety of unique cabin choices, including Havana staterooms with exclusive access to the Havana sundeck, Cloud 9 Spa cabins with special spa perks, Family Harbor cabins with extra room for families and a private lounge, and Carnival's new Excel suites with a variety of perks — first introduced on Mardi Gras.
Onboard amenities and activities will include the BOLT roller coaster, The Punchliner Comedy Club, adults-only Serenity Retreat sundeck, and Family Feud Live. Restaurants will include Shaq's Big Chicken, Chibang! Chinese and Mexican restaurant, Seafood Shack, Bonsai Teppanyaki, and Guy's Pig & Anchor Smokehouse | Brewhouse.
In March 2022, Carnival Cruise Line will kick off its 50th birthday celebration with a series of commemorative sailings featuring special itineraries and entertainment. The festivities will culminate with Carnival Celebration's arrival in November.
SEE NEXT: A Tour of Carnival Cruise Line's Newest Ship, Mardi Gras [VIDEO]