Shaq first launched Big Chicken in Las Vegas in 2018, then on a Carnival Cruise Line ship. We sat down and reviewed this new complimentary dining venue on Mardi Gras.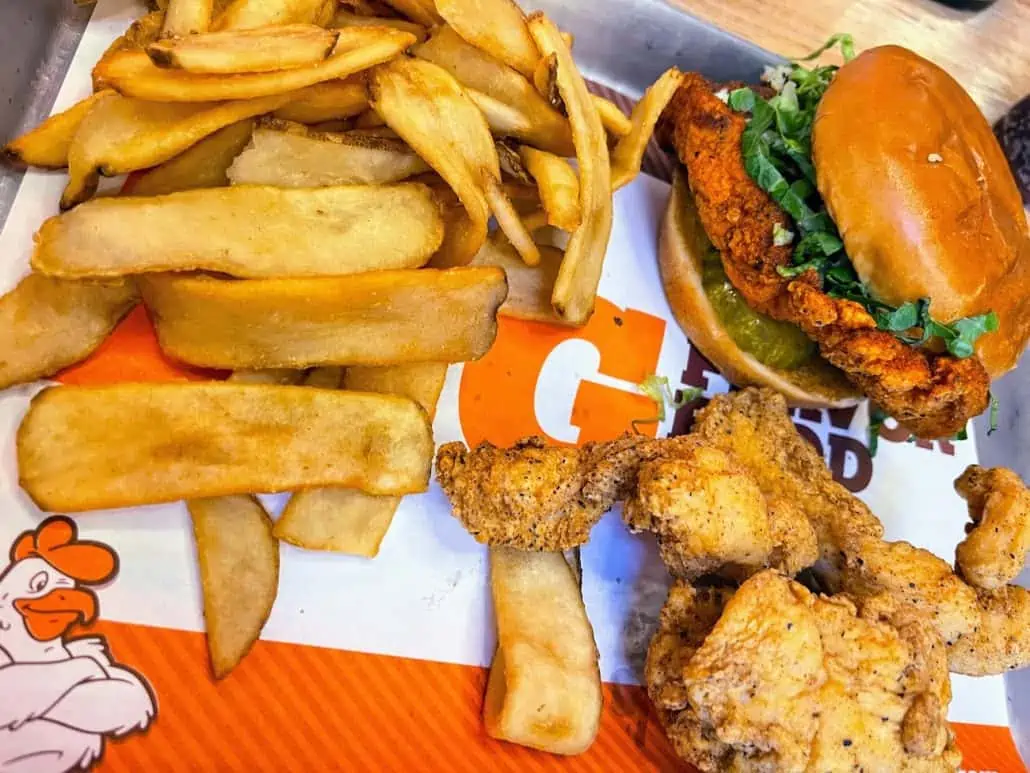 I don't know about everybody else, but I wasn't that excited when Carnival Cruise Line first revealed they'd be adding Big Chicken to the lineup of complimentary venues. 
It's not that I don't like chicken, I didn't see how a place specializing in chicken sandwiches would hold its own as a stand-alone venue. As it turns out, I was wrong.
Shaq's Big Chicken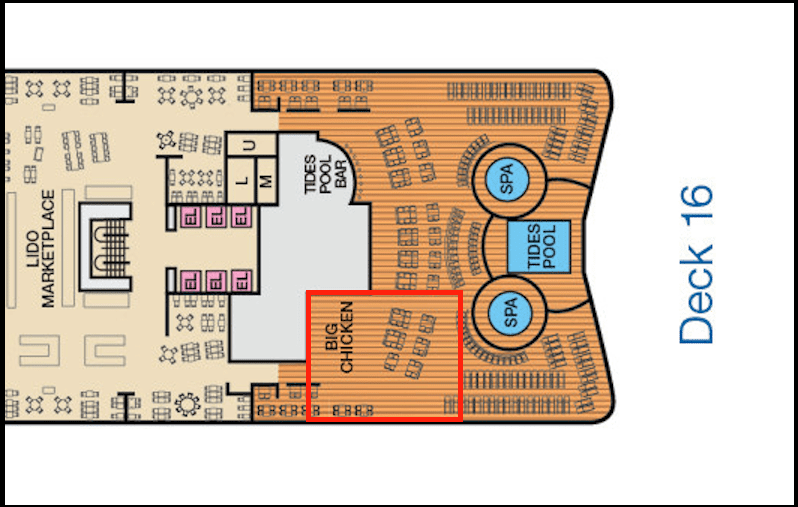 Location: Lido Deck, 16 aft
Type of venue: breakfast and lunch counter service, included in the price of your cruise
The menu curated by the cruise line's "Chief Fun Officer," Shaquille O'Neal — is simple, but the chicken is delicious. Shaq's chicken is tender, crispy, fresh, and made to order, making it a slam-dunk for Carnival.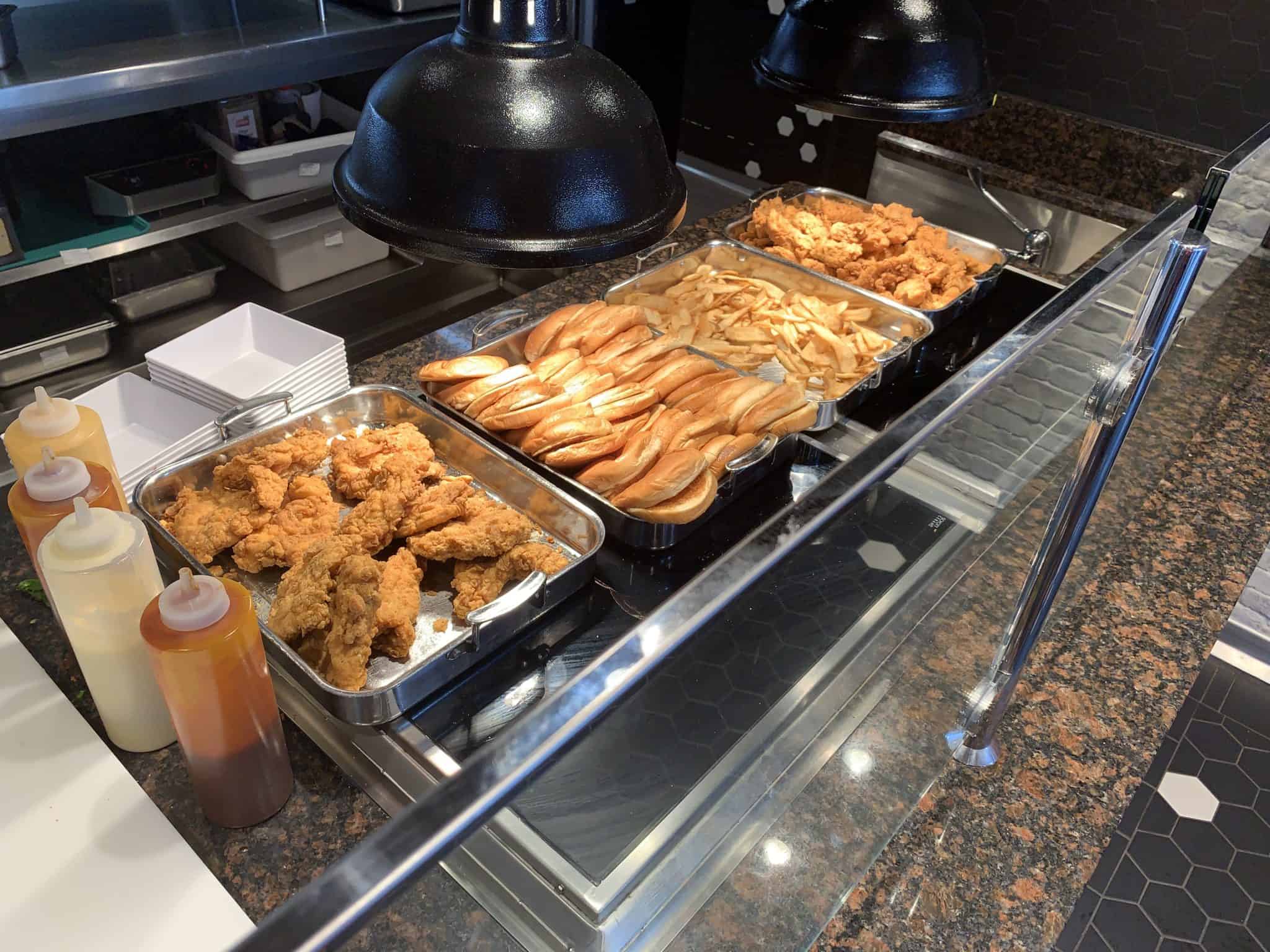 Shaq's Big Chicken is set up very much like Guy's Burger Joint, one of the most popular eateries in Carnival's fleet. As at Guy's, the employees at Big Chicken are constantly making the sandwiches and fries so that you can walk up to the counter and walk away with your order quickly.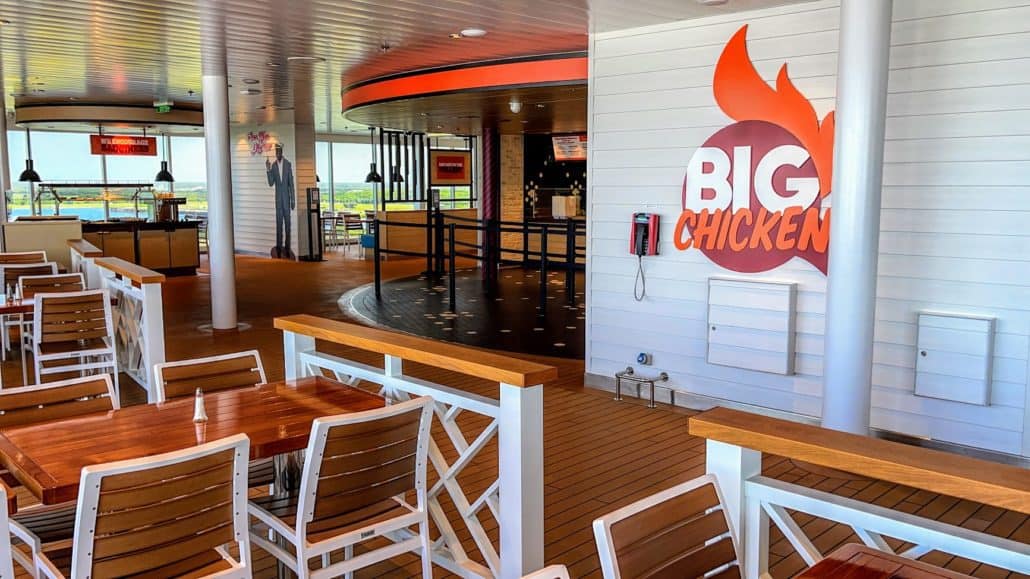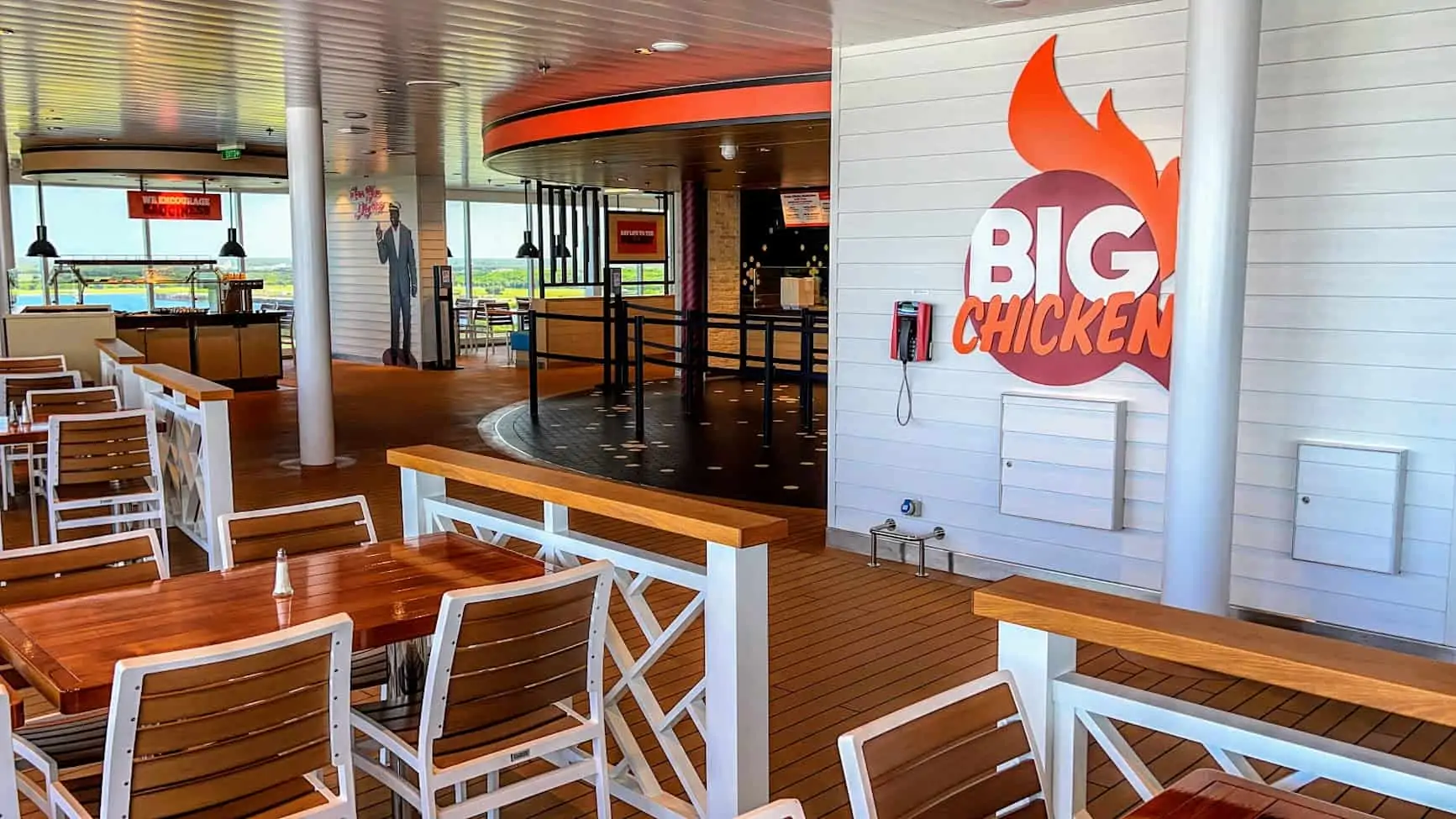 One thing Carnival has done here — and at several other spots around the ship — is set up with a back-and-forth barrier system to manage any lines that might form. It's smart, works, and seems to help with social distancing.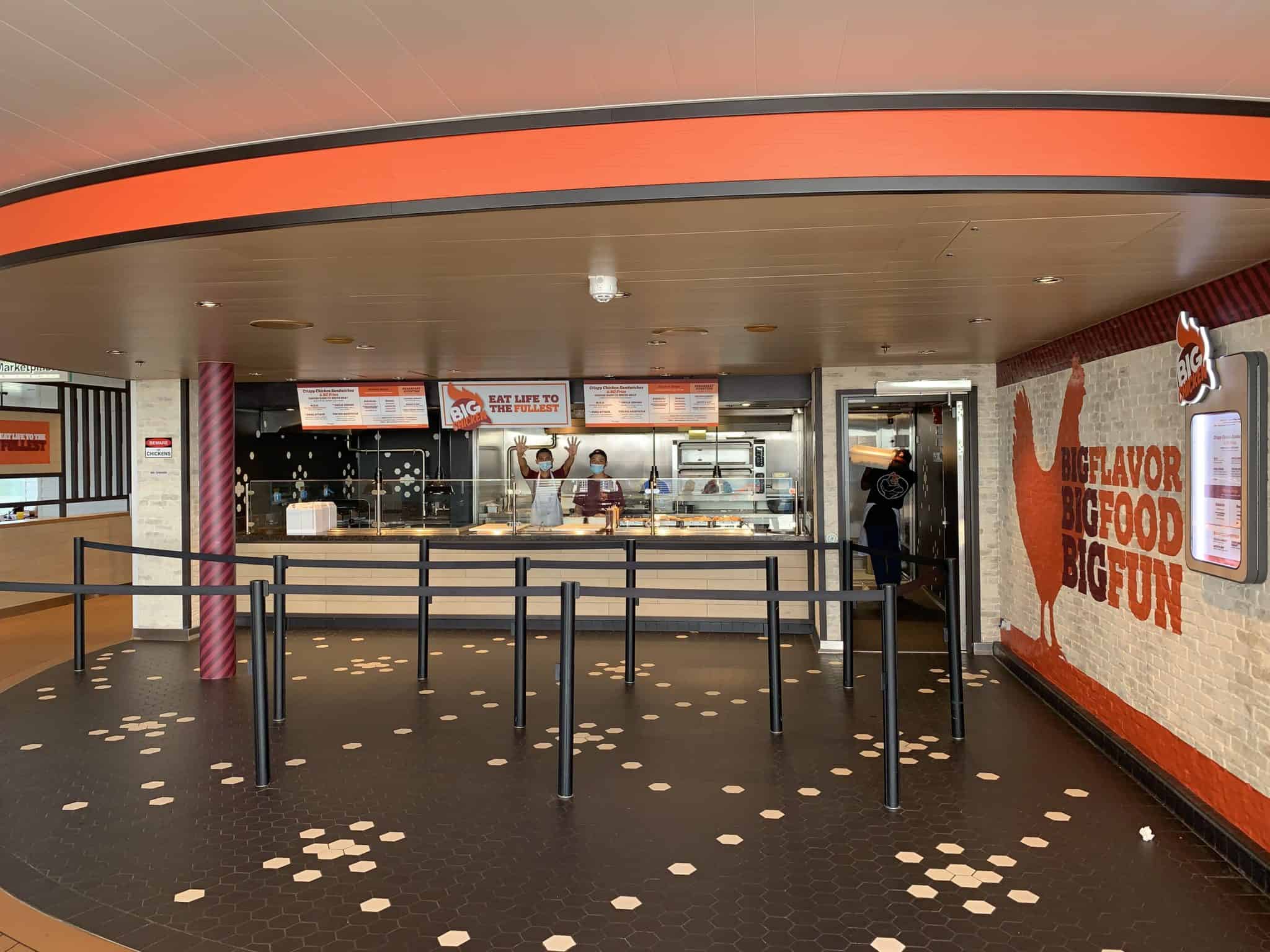 The menu focuses mainly on chicken sandwiches, with one strange additional item: a cheese omelet.
Shaq's Big Chicken is open mornings, so they have three breakfast items: a chicken-and-biscuit sandwich, bacon (or sausage), an egg and cheese biscuit sandwich, and an omelet. Both of the biscuit sandwiches are very good.
Now, keep in mind, I'm from Jersey… someone from the South, where biscuits are practically a religion, might not feel the same way.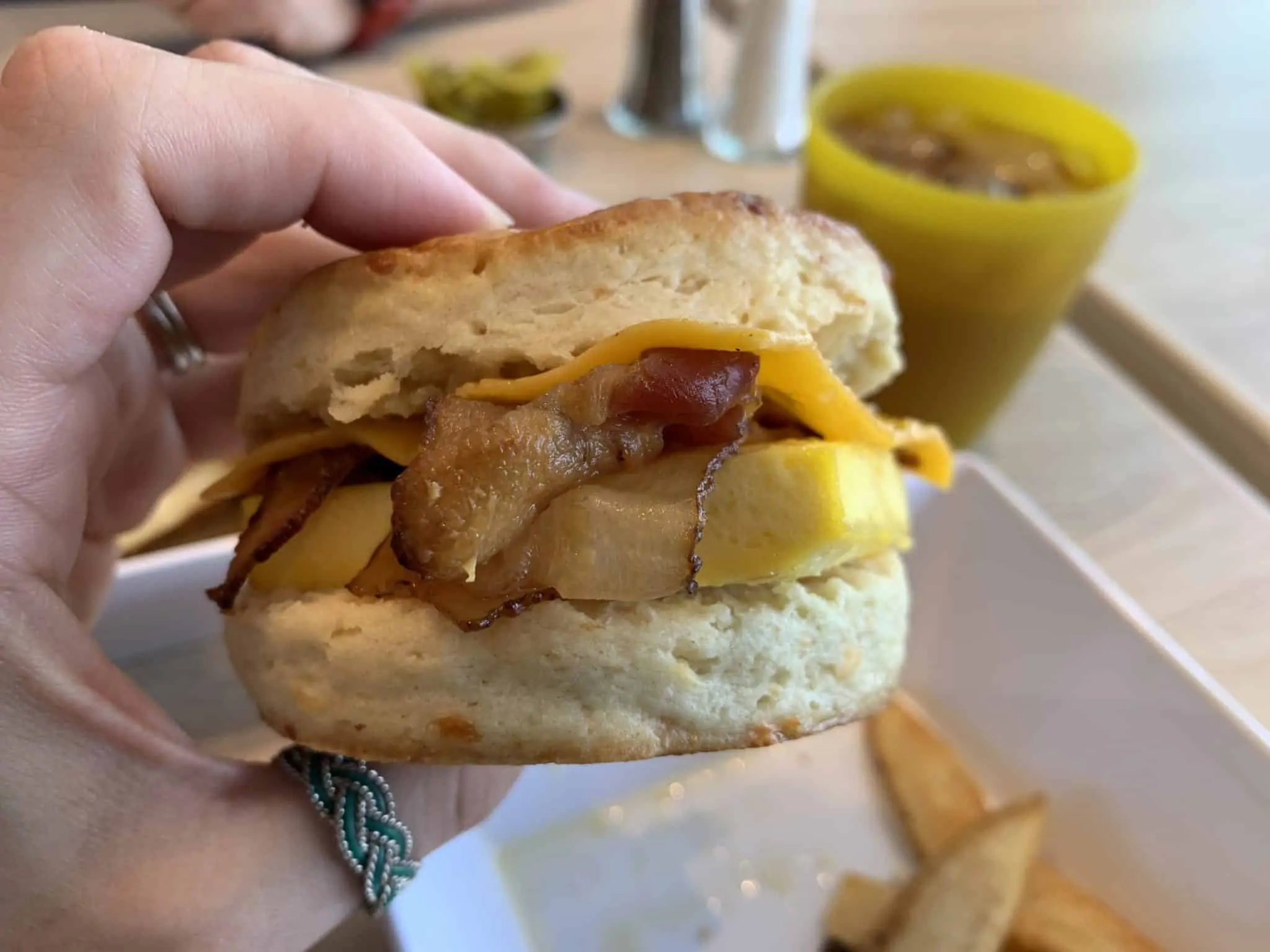 I do not recommend the omelet unless all you like on your omelet is cheese. As far as I could tell, you couldn't add anything else to it. It feels like something of an afterthought. If for some reason you absolutely insist on getting an omelet here, I'd suggest first grabbing a plate from the Lido Marketplace (it's hard and weird eating an omelet out of a square bowl) and then taking your order over to the BlueIguana Cantina's toppings bar and get a good sauce for it. 
Breakfast is served from 7 am until 3 pm, which allows you to grab breakfast food even well into lunch hours, something that's not always an option on some ships.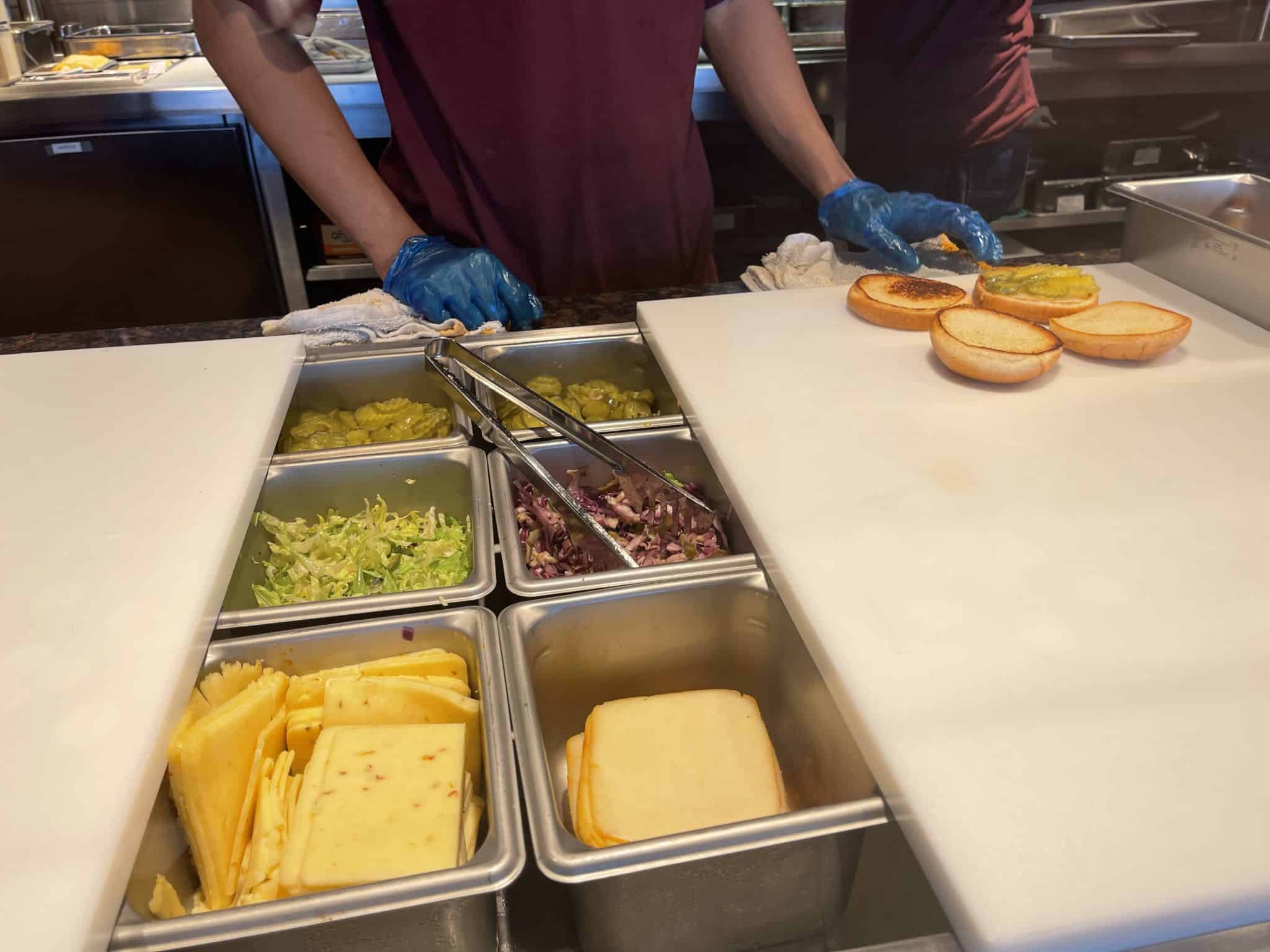 The rest of the menu is served all day long from 7 am until 5 pm every day, including embarkation day. Yes, unlike at McDonalds, you are able to get fries before 10:30am. These fries aren't anything like those you'll find anywhere else on board. They don't look special, but they're actually really good. They're kind of like steak fries in that they're cut wide, but also thin enough that they stay nice and crispy.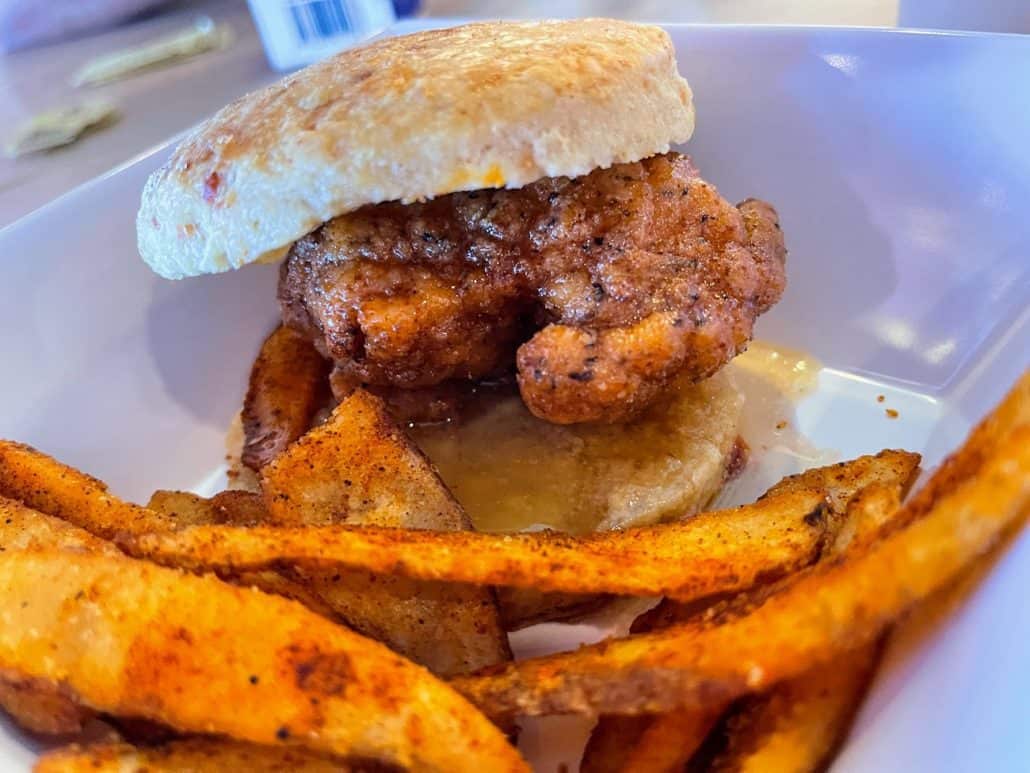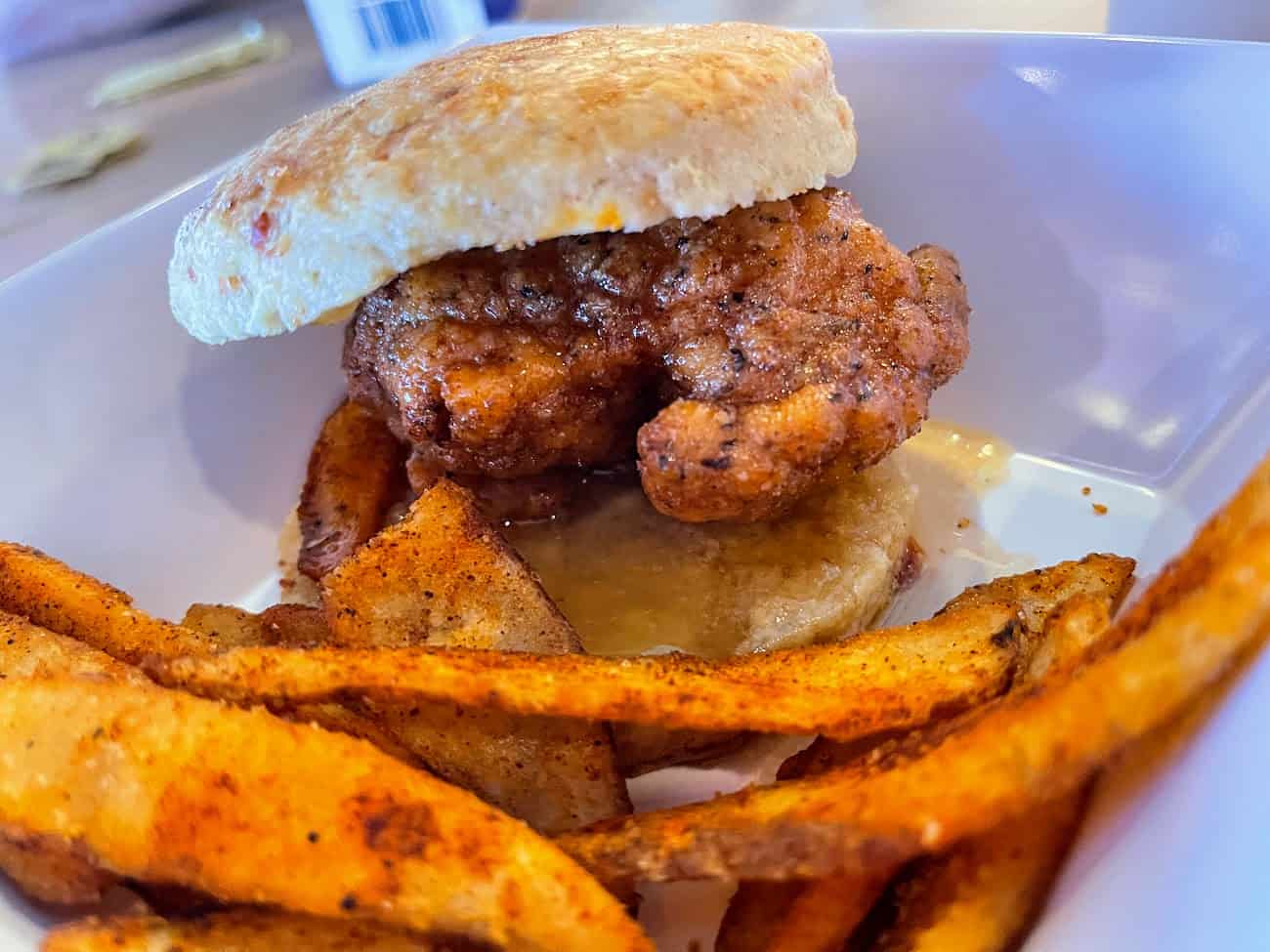 The end result is that people who don't like steak fries, such as myself, will also like them. How good are they? Good enough that it's worth heading to Shaq's just for fries, even if you're not interested in anything else on the menu. 
The fries aren't the only thing that are excellent at Shaq's. The menu may be limited — there are only four sandwiches to pick from, plus chicken tenders — but everything I tried was excellent.
Mardi Gras Dining Guide: Which Restaurants Are Complimentary?
To go with your chicken, there is a sides-and-sauces bar offering pickles, jalapeño slaw, and potato salad as well as four sauces: Memphis BBQ, Shaq sauce, buffalo hot and BBQ ranch.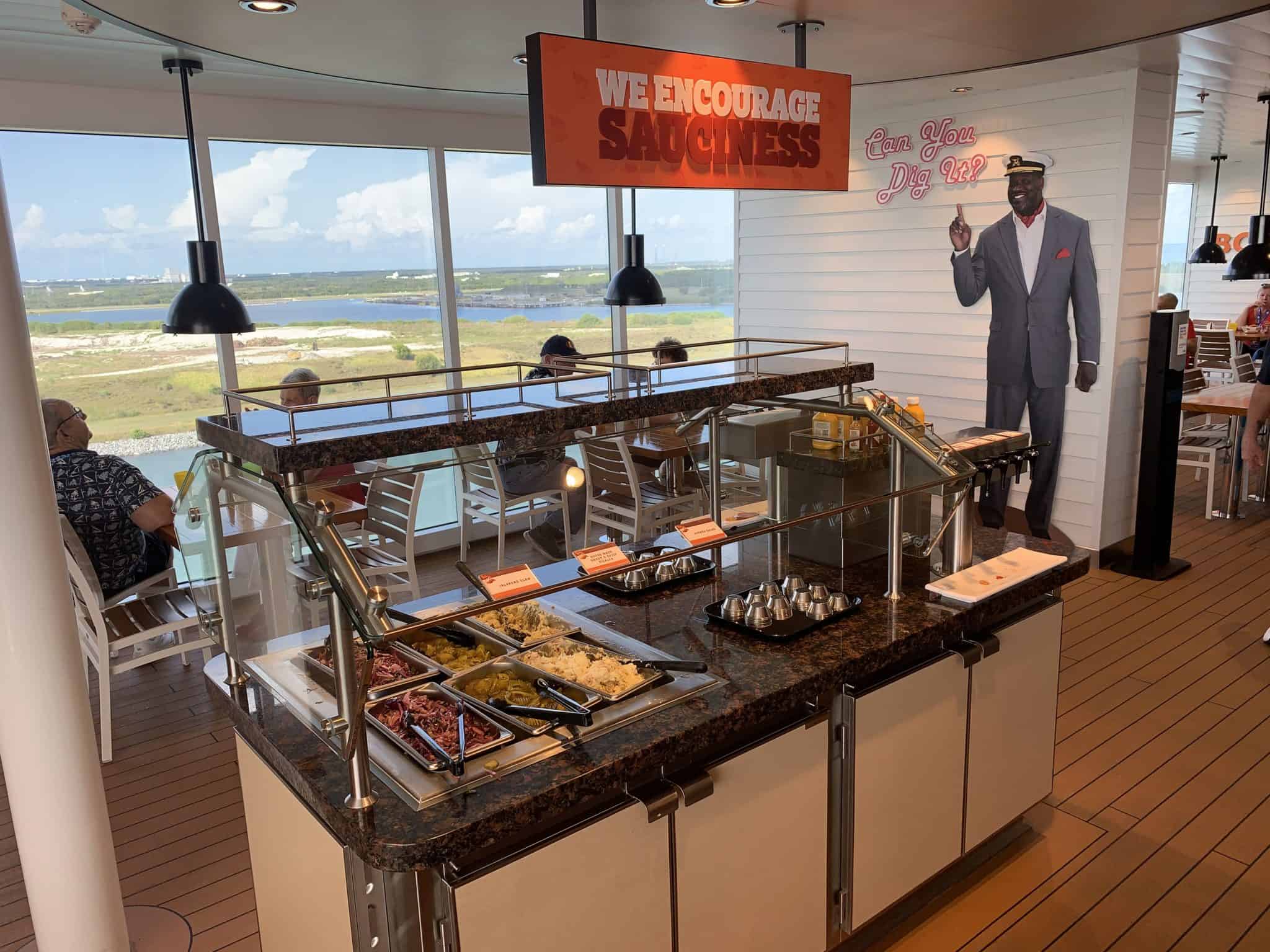 The jalapeño slaw was really good, and the pickles were what you'd expect pickles to be, but the potato salad was not great. The sauces were all really different, but good in their own way, and the french fries are an excellent way to try all the sauces before committing to putting one on your sandwich.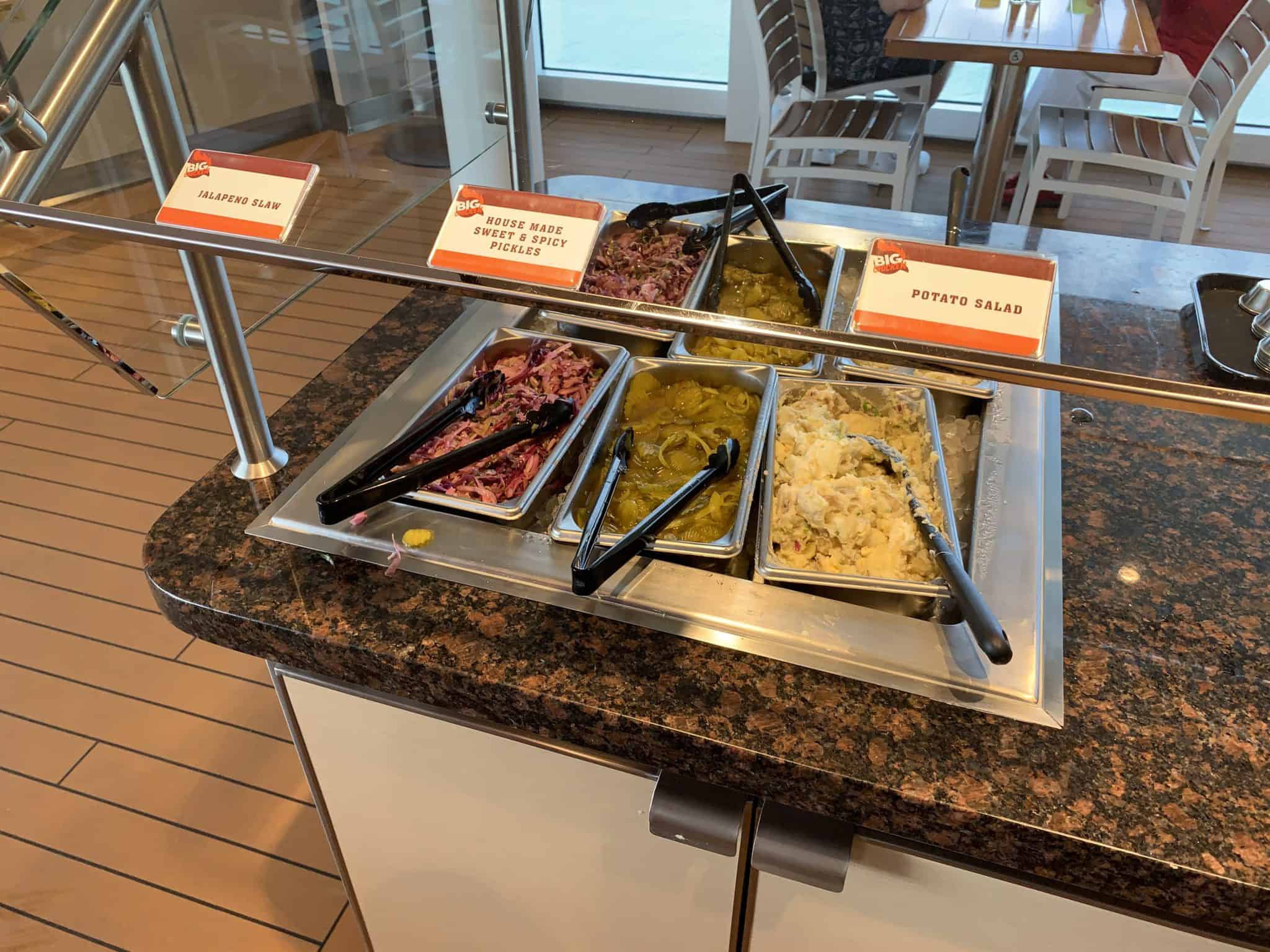 A couple of tips before hitting Big Chicken: First, as I mentioned earlier, grab a plate from the Lido Marketplace before heading here.
You'll be glad you did, especially if you want to try a couple of sauces. Also, if you decide to get the chicken tenders, ask for a double portion, as a regular order consists of only two, and you'll want more.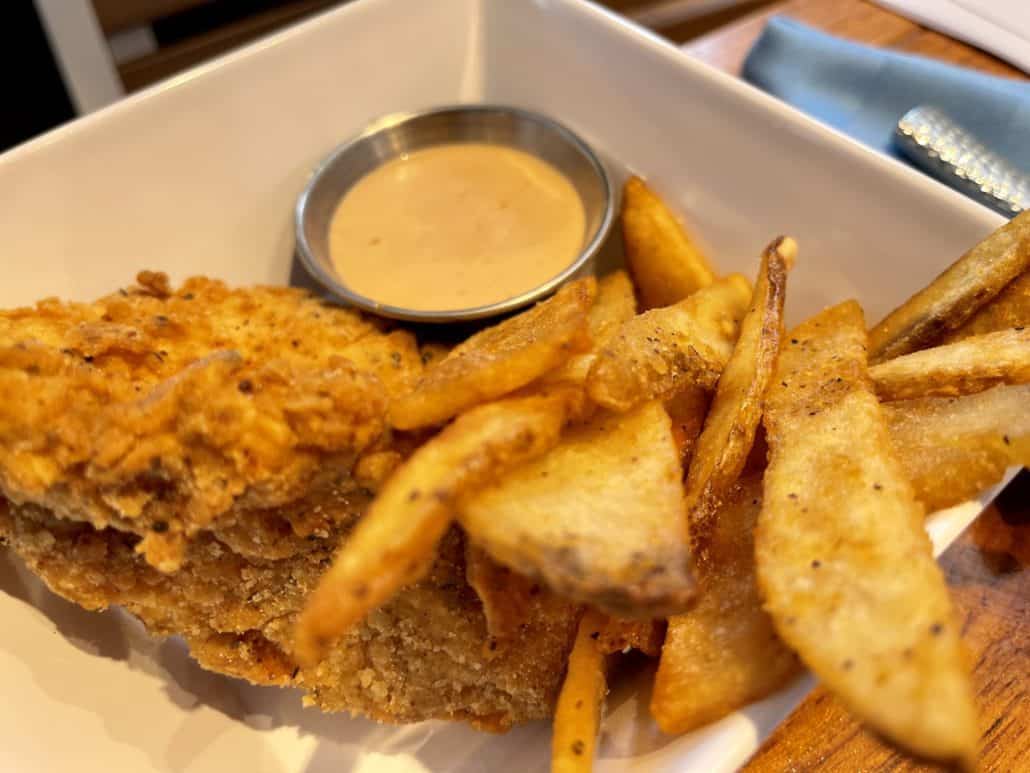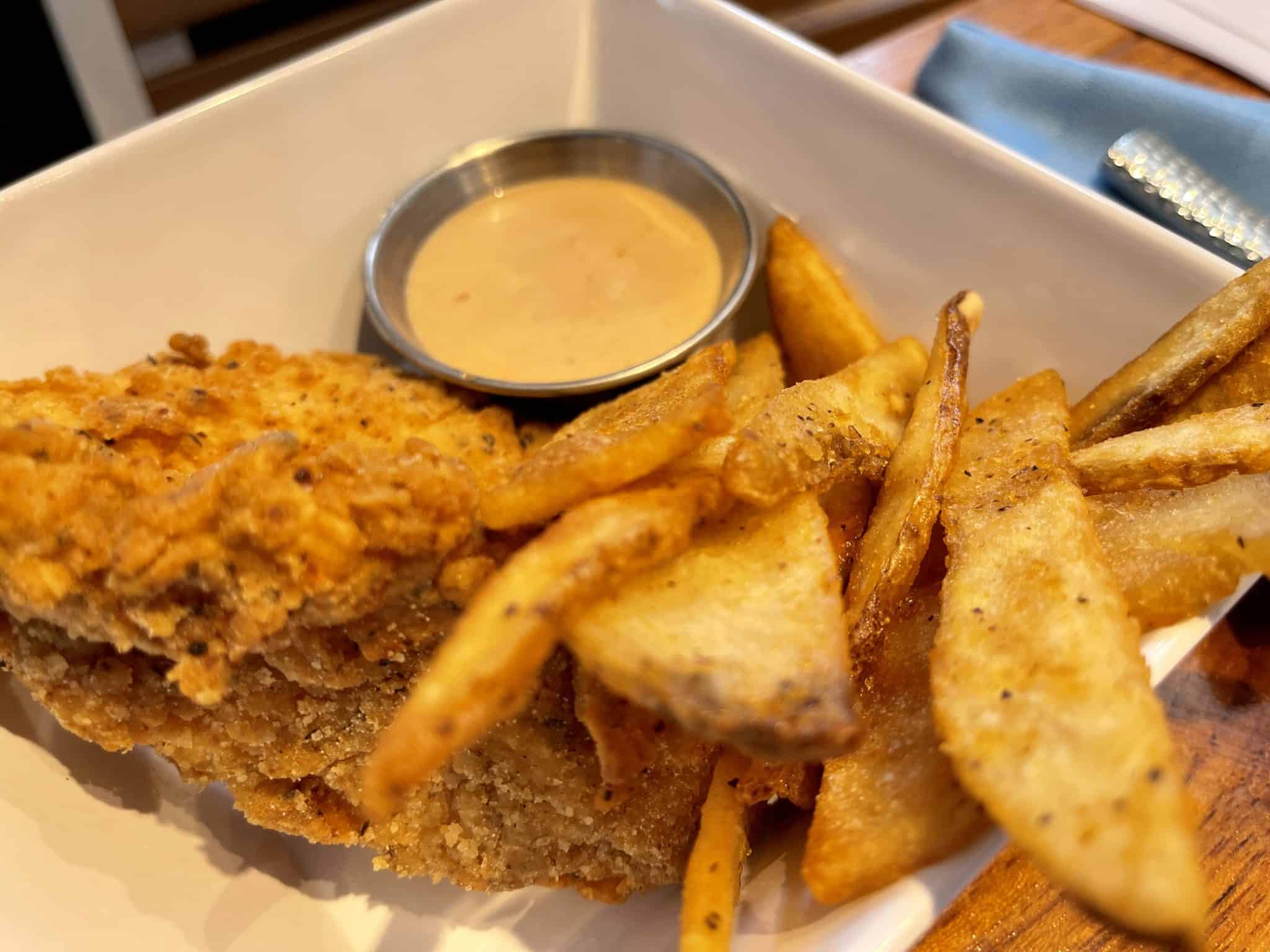 Finally, if you're going the dark meat route, I wouldn't recommend asking for it on the Big Aristotle sandwich. That one comes with cheese, bacon and fried onions… throw on dark meat, and it combines in a way that feels a little too greasy.
On the other sandwiches, however, the dark meat is great.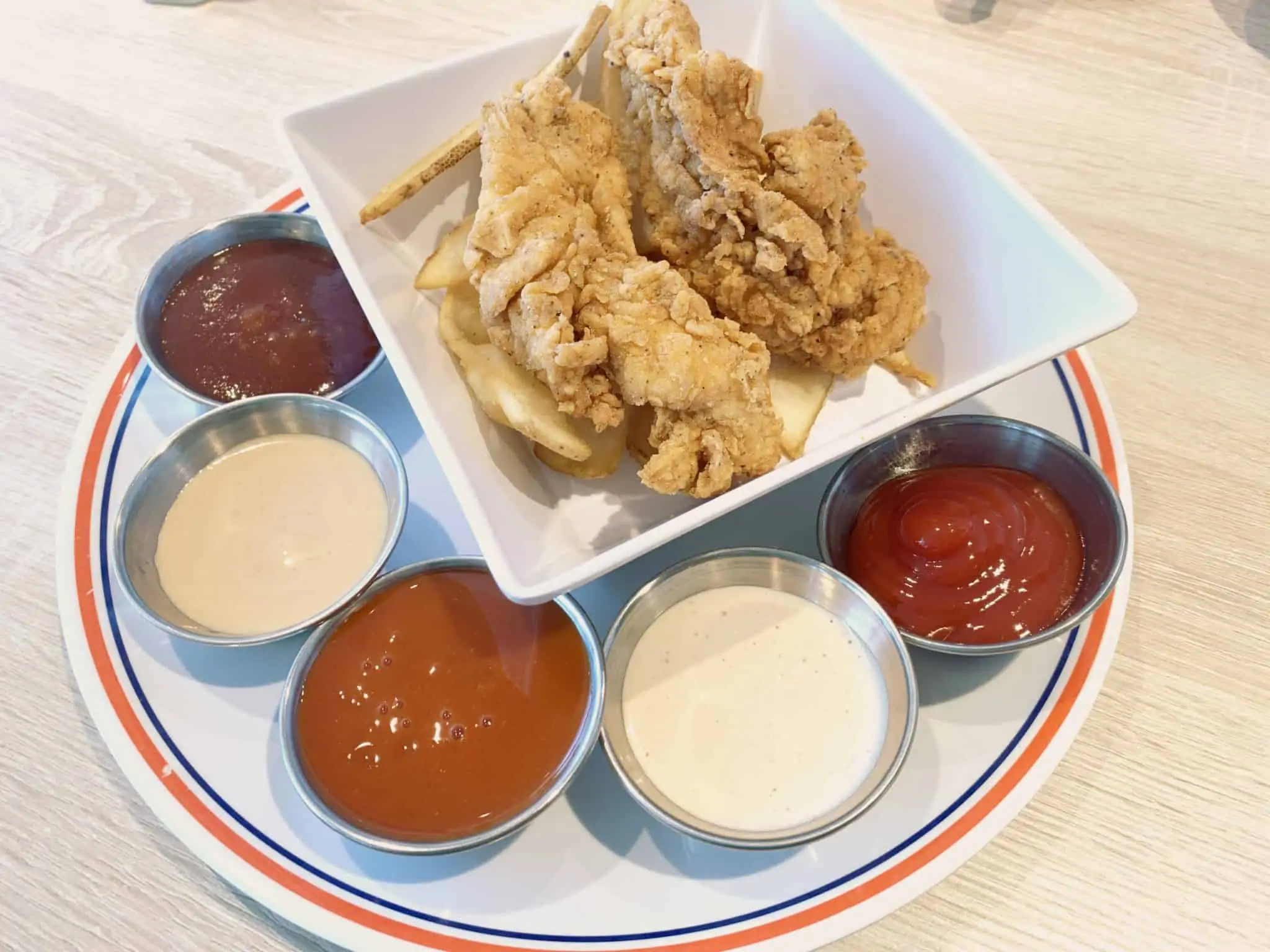 I really like that Shaq's Big Chicken is open both before and after most of the other lunch places because it adds flexibility to my day if I don't want to eat from the buffet.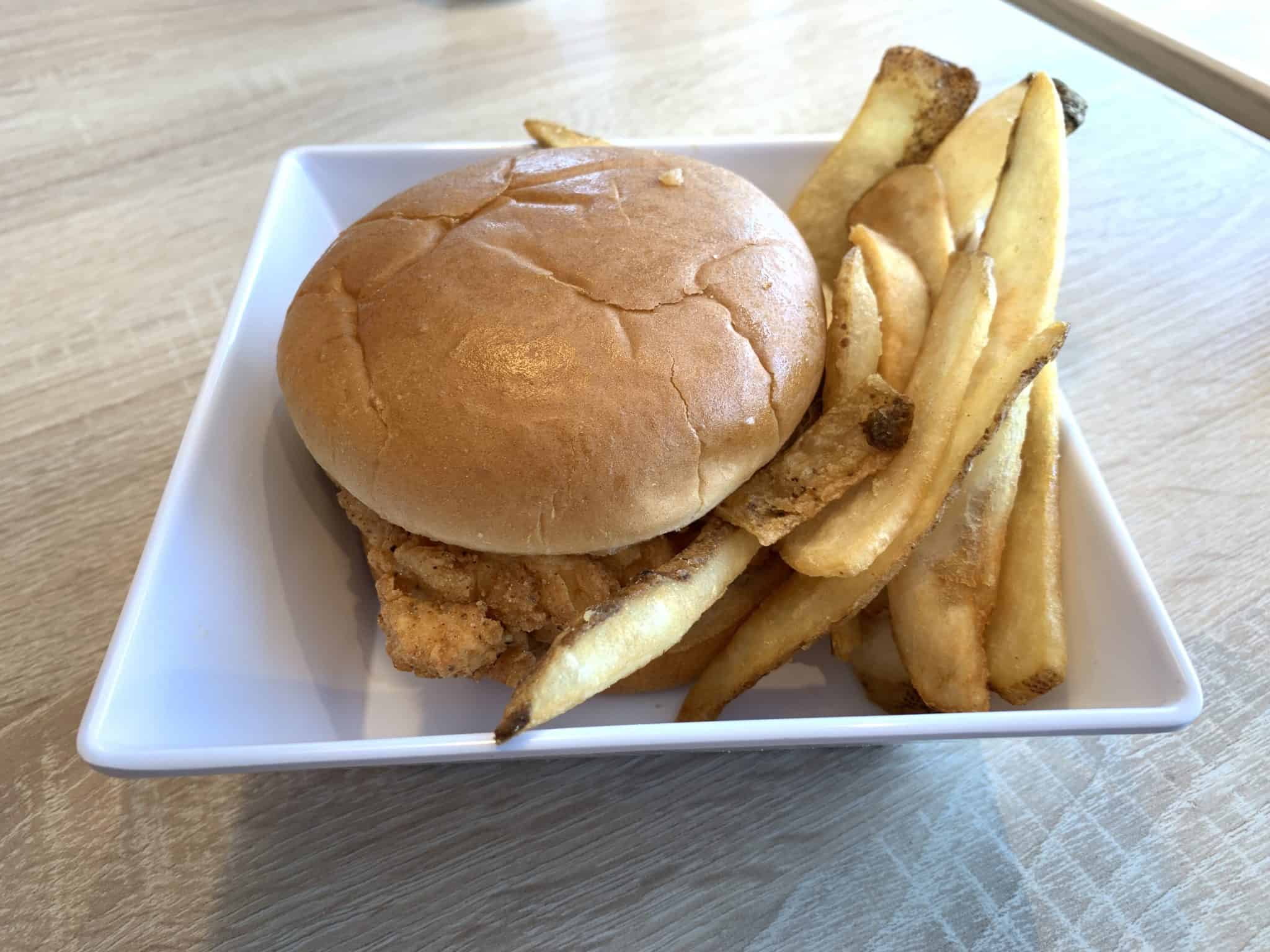 The one exception to the food being "fast" is if you want dark meat, which is included as an option on the menu. Each time I asked for dark meat, I was told it would be a seven-plus minute wait.
MENU: Shaq's Big Chicken Restaurant on Carnival Cruise Line
I didn't get confirmation that this is always the case, but it seems likely. I think this is a shame because they're essentially discouraging everyone from ordering dark meat by having the (relatively) long wait time, reinforcing that they should only make it when it's requested.
Maybe they'll have it already cooked when the ship is sailing at full capacity. That said, the dark meat is delicious, flavorful, and juicy, so if you're not in a rush, and you like dark meat, I highly recommend making the seven-minute time investment.
Check out some of our other Mardi Gras articles:
Pin it!