MSC Cruises' ship MSC Seaside has arrived to Port Canaveral, making it the newest cruise vessel to homeport there. From the eastern Florida port, Seaside will operate three and four-night cruises to the Bahamas, as well as seven-night sailings to Cozumel, Costa Maya, Belize, and Ocean Cay.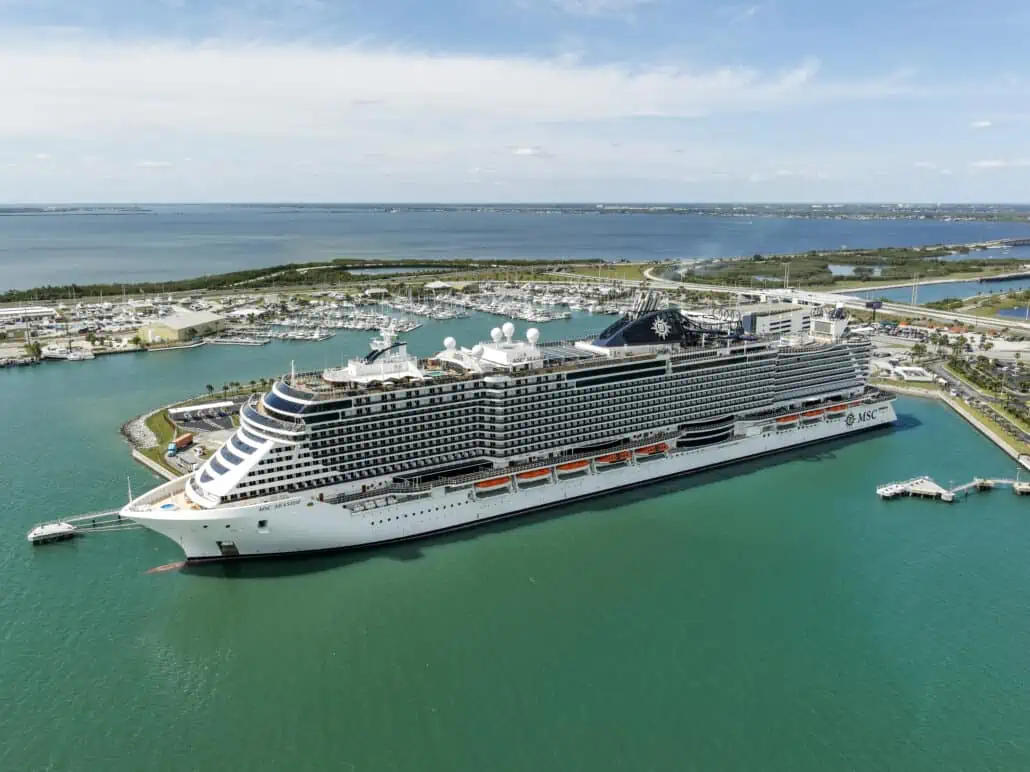 "We are excited to welcome the MSC Seaside to Port Canaveral, yet another beautiful ship in the MSC Cruises line up to call Port Canaveral home," said Capt. John Murray, Port Canaveral CEO. "We are proud of our relationship with MSC Cruises, and delighted to be the homeport for this new vessel class. Our Port is setting the standard for excellence in the industry. We're committed to delivering a world-class experience for all cruise guests."
During a traditional maritime ceremony for a ship's inaugural call to a port, Kevin Markey, Chairman of Canaveral Port Authority and Port officials presented MSC Seaside Captain Michele Di Mauro with a plaque commemorating the vessel's first call to Port Canaveral.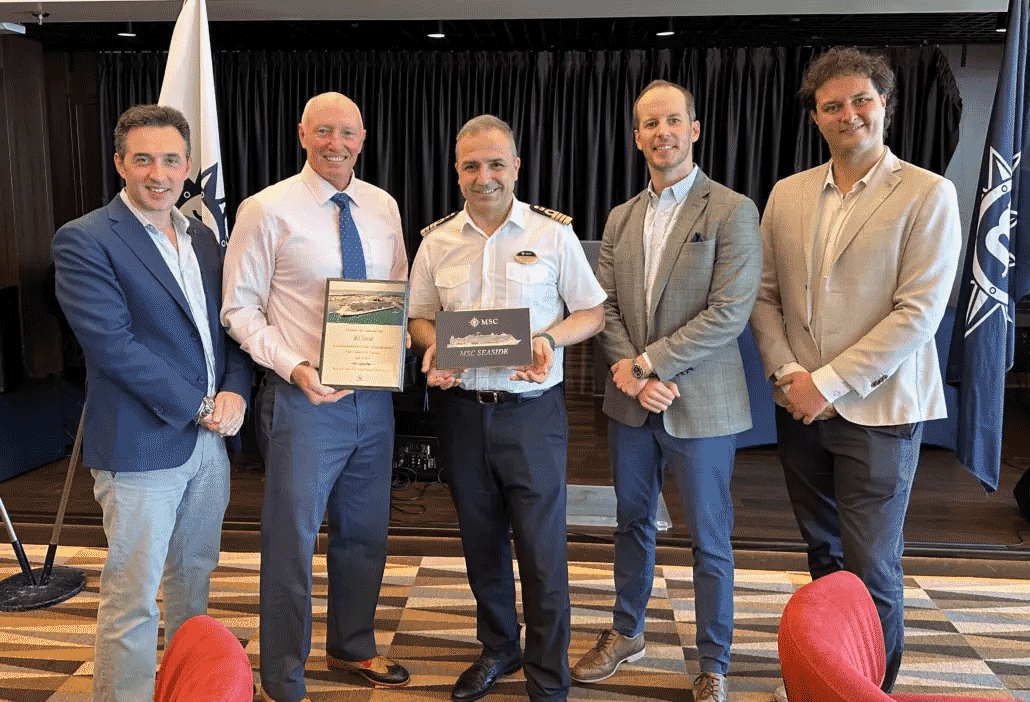 MORE: Another Voyage Oversold on Royal Caribbean Cruise Ship
"The arrival of the MSC Seaside is another great milestone for Port Canaveral and the Space Coast region, further solidifying our position as the top cruise port in the world," said Canaveral Port Authority Chairman Kevin Markey. "We are committed to continuing our efforts to responsibly grow our Port to promote the economic growth and prosperity of our local community and the state of Florida."
MSC Cruises began year-round service from Port Canaveral in 2021 with the inaugural arrival of MSC Divina. Recognizing the convenience of easy access for cruise guests, MSC added MSC Meraviglia to the port's rotation for U.S. sailings.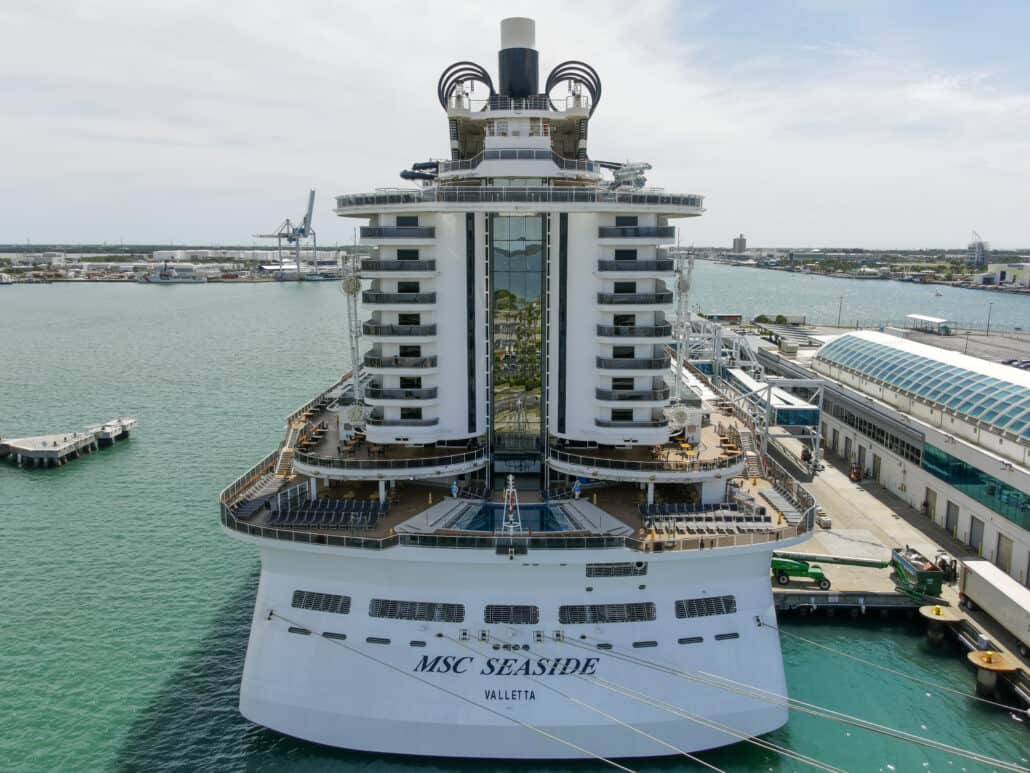 MSC Seaside features nine restaurants, nine bars and lounges, a kids' water park, two full-sized bowling alleys, a seafront promenade, and two glass-floor catwalks.
The vessel was built in 2017 and accommodates around 4,000 guests at double occupancy.
READ NEXT: Australian Man Goes Overboard on Royal Caribbean Ship Off Hawaiian Coast