Cast members from the original scripted show "The Love Boat" met with the hosts of CBS's reality dating show "The Real Love Boat" this past weekend, along with "The Real Love Boat" crew.
Princess Cruises Celebrations Ambassador Jill Whelan, who played Vicki Stubing on the show, was joined by fellow "Love Boat" cast members Cynthia Lauren Tewes (Julie McCoy), Bernie Kopell (Doc), Fred Grandy (Gopher), and Ted Lange (Isaac) on board Discovery Princess as the ship departed the Port of Los Angeles on a special "Love Boat"-themed cruise to the Mexican Riviera.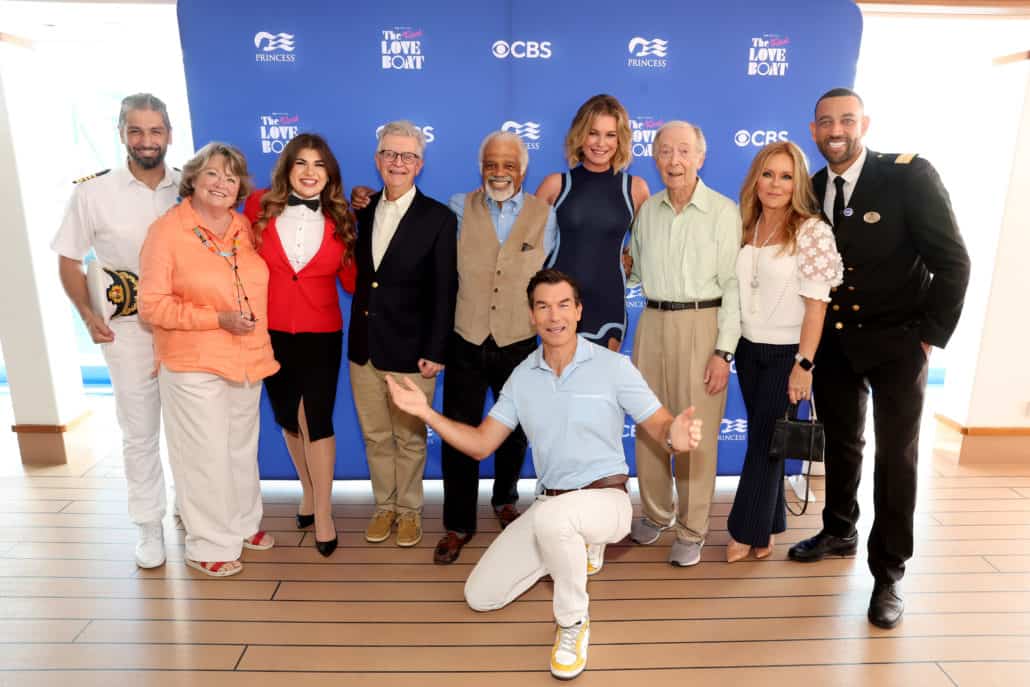 The original ensemble cast will celebrate their friend and everyone's favorite fictional cruise ship captain Gavin MacLeod (Captain Stubing) with a tribute during the voyage. Together, they'll also share their favorite memories from the show and participate in various guest activities, including a renewal of marriage vows for guests.
"Rebecca and I grew up watching the original 'Love Boat' and our show is inspired by that beloved series so to meet the original cast was just a wonderful experience," said Jerry O'Connell, host of "The Real Love Boat."
MORE: MSC Cruises Announces Name of Its Largest-Ever U.S. Based Ship
"The Real Love Boat" is set on a Princess Cruises ship, where hosts Jerry O'Connell and Rebecca Romijn are joined by the ship's crew members — Captain Paolo Arrigo, Ezra Freeman (Bartender) and Matt Mitcham (Cruise Director) – bringing singles together to cruise the Mediterranean while looking for love.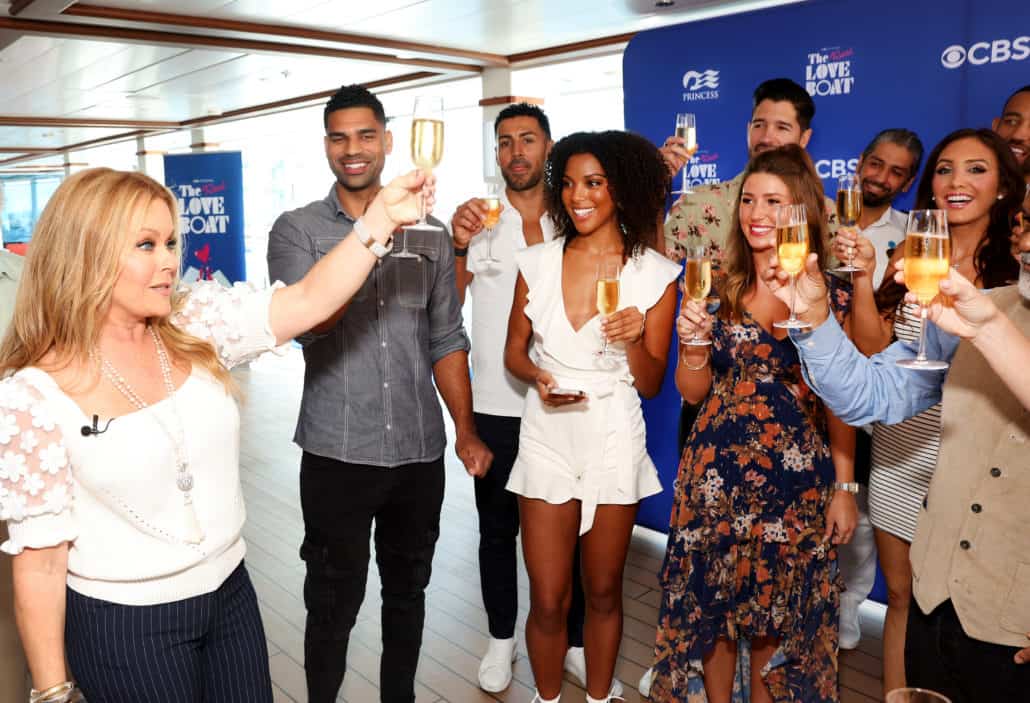 With over 40 combined years of working in the industry, Arrigo, Freeman, and Mitcham bring their real-world expertise to help the participants find love during the adventure of a lifetime. Destination dates, challenges, and surprise new singles test the couples' compatibility and chemistry.
Like the original scripted series set on a Princess ship, the crew members play pivotal roles in the matchmaking and navigation of the waters ahead.
"The Real Love Boat" airs Wednesdays on CBS at 9/8 central and is available to stream on Paramount+.
READ NEXT: Celebrity Cruises Resumes Guest Sailings From Australia