Royal Caribbean CEO Richard Fain says it's time to stop talking about the pandemic and start discussing a brighter future.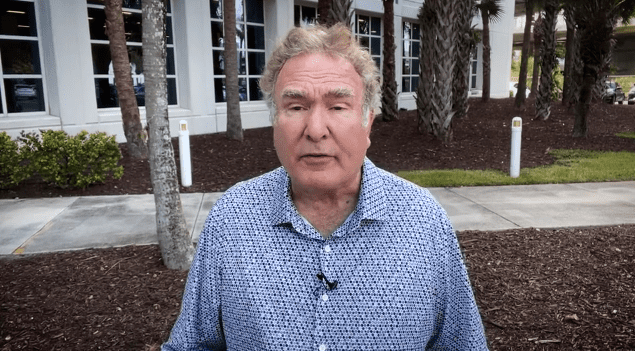 In his latest video address to travel advisors, something Fain has done regularly throughout the pandemic shutdown and early reopening of the cruise industry, the CEO said he hoped this would be the last installment to focus on COVID-19.
Using an October 20 Centers for Disease Control (CDC) chart depicting levels of community transmission of COVID-19 by U.S. county, Fain acknowledged that the pandemic "is definitely not over." On the chart, red shows counties with 'high' levels of community transmission, while orange is 'significant,' yellow is 'moderate' and blue is 'low.' As you can see, there's a lot more red than blue.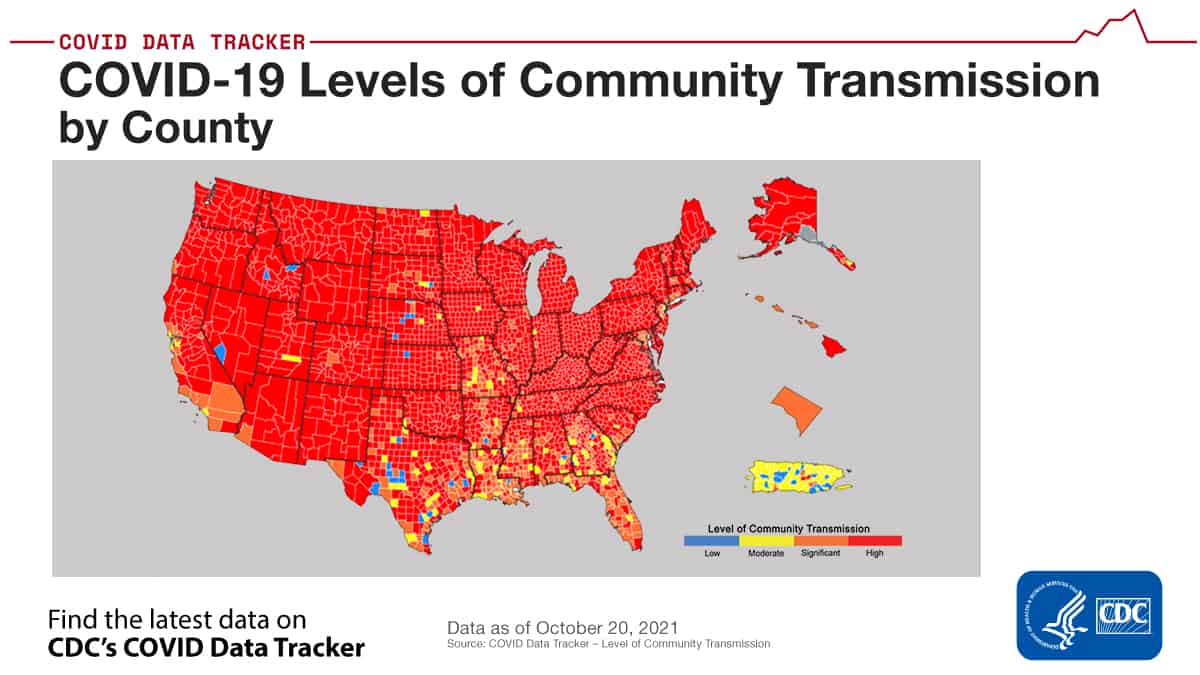 MORE: Royal Caribbean Debuts First World Cruise, 274 Nights
On Fain's version of the chart, he added a cruise ship icon – and colored it solid blue.
"Although the CDC doesn't do a comparison, I believe a fair reading of all the data, taking into account all the factors, would color the ship blue, which is the lowest category of risk, certainly better than the bulk of counties in America," Fain said. 
"And that's why I'm going to stop talking about the disease. The time has come to look forward. The time has come to focus on how we come out of the panic, and out of the pandemic, rather than how we should live during it."
The CDC doesn't cover cruise ships on its charts and there is no comparable report. But Fain says there is plenty of evidence that cruising offers a safe environment.
"Cruise ships have some advantages over land-based comparables. On ships, the vast bulk of the people are vaccinated. We can control our sanitation including air filtration, etc. And we can establish strict protocols," says Fain. "As a result we can make ships safer than shore-based alternatives."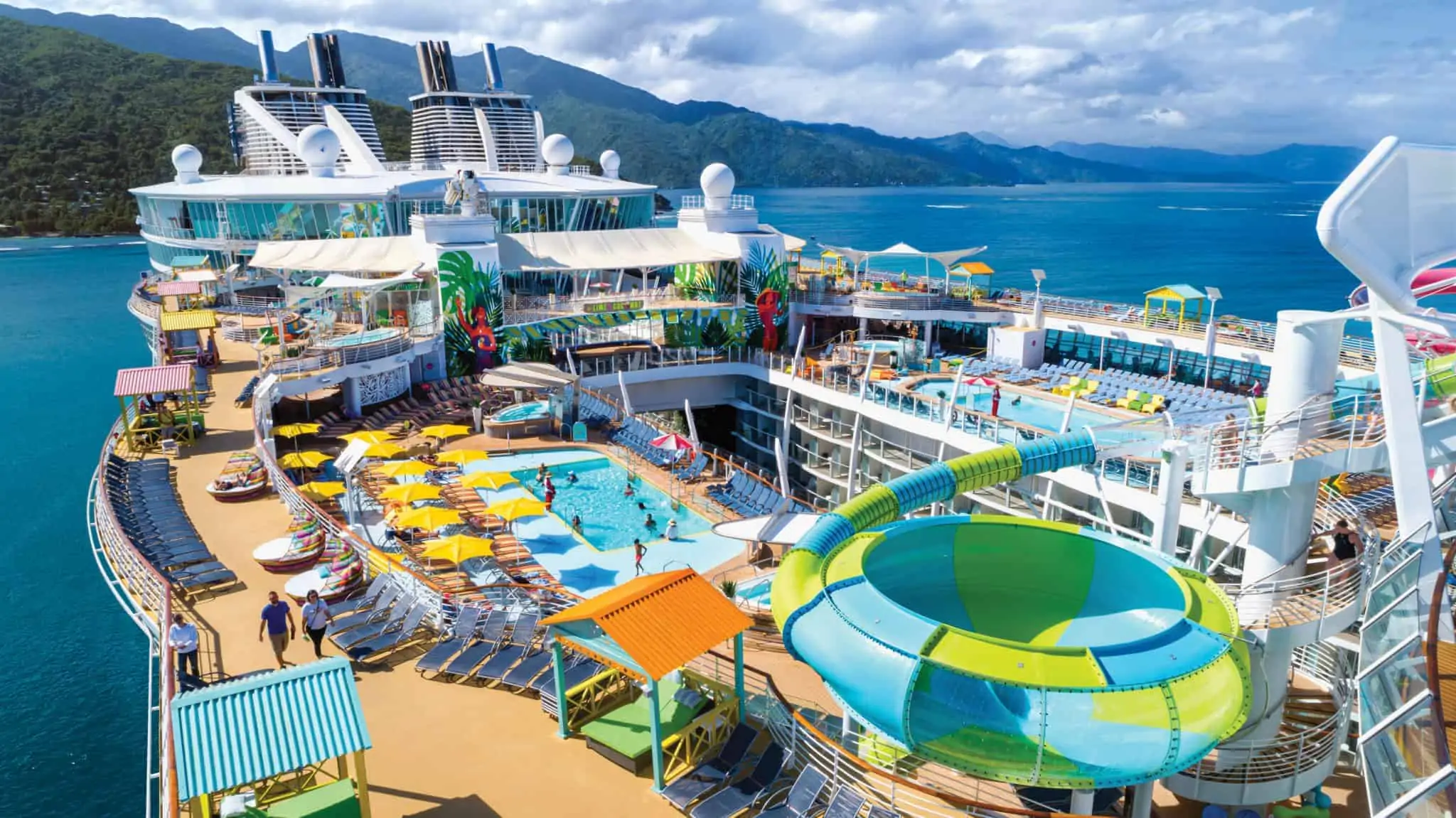 Fain says that while COVID-19 "is a pernicious disease," he believes it is well on its way to becoming just another seasonal virus.
"We know how to control the disease. As it moves from totally uncontrolled spread with a high level of fatalities to a more ubiquitous, ongoing disease that impacts a declining number of people, we all need to think differently," he said. 
MORE: Is a Short Cruise Right For You? 5 Reasons to Consider Booking One
For Fain, thinking differently means getting back to doing 'normal' things, like taking a vacation on a cruise ship. "People want to travel. I would even say that they need to travel," he says.
"Vacations that were once taken for granted, aren't taken for granted anymore. Demand is coming back. We're seeing more visitors to our website and we have more calls and more bookings coming to us."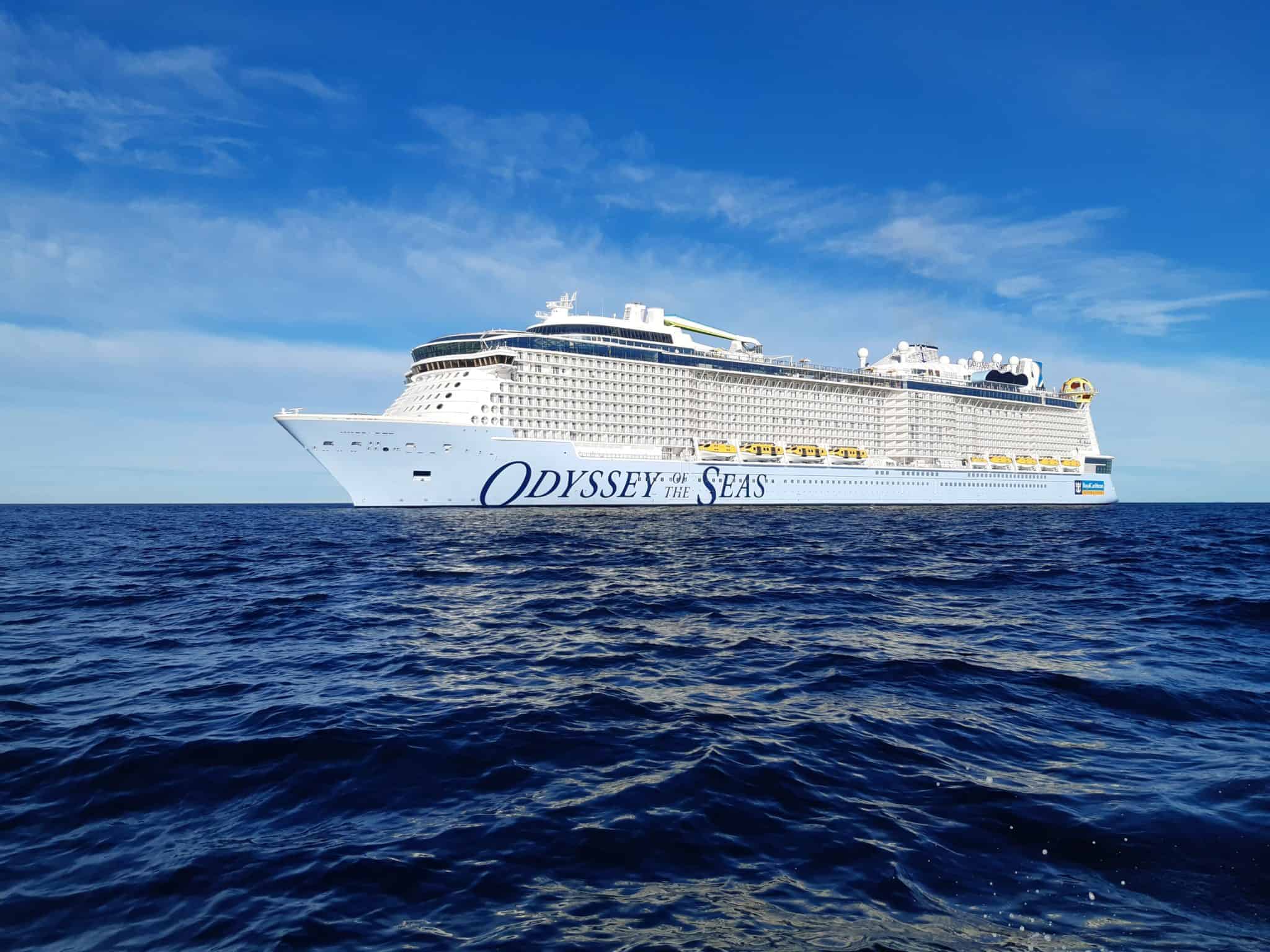 Fain says scientists deserve a big 'thank you' for developing vaccines that work and a growing arsenal of therapeutic treatments. The combination should knock COVID-19 back and reduce it from being a terrifying pandemic to an endemic bug. 
"It will be just another disease that we will all do our best to avoid," Fain says. "And we at the Royal Caribbean Group will continue to devote stringent protocols to protect against it."
WATCH VIDEO:
READ NEXT: JetBlue Taps Cruising Market With Flight + Cruise Packages