Royal Caribbean made a big splash with the recent announcement of its first-ever world cruise, a 274-night mega-sailing visiting 65 countries and 150 destinations on all seven continents.
The 'Ultimate World Cruise' on Serenade of the Seas was announced October 20. The 2,476-passenger ship will sail round-trip from Miami, departing December 10, 2023 and returning September 10, 2024.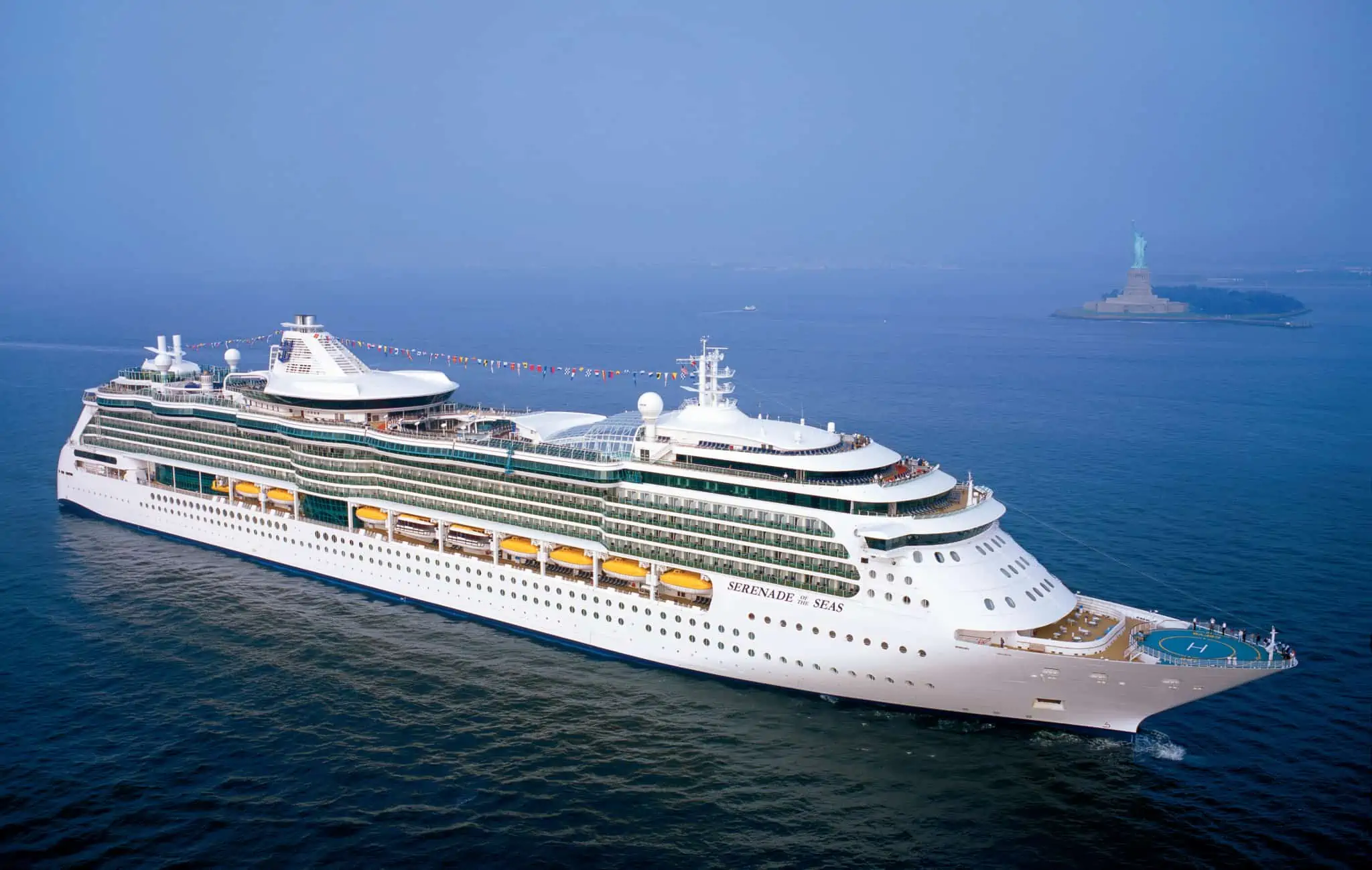 It's two years away, and you might think Royal Caribbean figured it needed some lead-time to sell a cruise with fares starting at $60,000 and ranging up into the hundreds of thousands.
But that's not what happened, as Royal Caribbean International President and CEO Michael Bayley excitedly explained during last week's quarterly results call with financial analysts.
"I have to jump in, Jamie. Jamie, I have to jump in," Bayley said, interrupting a question from an analyst. "We launched the World Cruise with Royal Caribbean International literally about 10 days ago and we only made it available to 16 million loyalty members. And within seven days, we were 70 percent booked."
MORE: Comeback Is Real: Royal Caribbean Predicts Profit In 2022
The average price of a balcony room for the cruise is $75,000, Bayley said, and the Royal Suite, the top accommodation on Serenade, went for $760,000. Bookings included nonrefundable deposits.
'Even we were taken aback by the unbelievable response of our loyalty members," Bayley said, adding that the success is indicative of the overall pent-up demand for cruising after the long pandemic pause.
When announcing the ambitious nine-month voyage, which includes 57 places Royal Caribbean has never before visited, Bayley called it "the world cruise of world cruises." 
"Now more than ever, people have resolved to travel the world and make up for lost time. To travelers asking themselves where they should go next, we say everywhere," Bayley said.
For those interested in a piece of the remaining real estate on Serenade of the Seas for its 'Ultimate World Cruise,' there's a choice of booking the full trip or one or more of four segments:
'Round the Horn: Americas and Antarctica Expedition'

— December 10, 2023 to February 11, 2024

'Wonders of Asia and the Pacific Expedition'

— February 11 to May 9, 2024

'Middle East Treasures and Marvels of the Med Expedition'

— May 9 to July 10, 2024

'Capitals of Culture'

— July 10 to September 10, 2024
It's a spectacular itinerary, no doubt about it. How many trips can you take that will bring you to Machu Picchu, the Great Barrier Reef, Iguazu Falls, the Great Pyramid of Giza, Petra, the Taj Mahal, the Great Wall of China, and the Colosseum all in one? And you'll only have to unpack once!
READ NEXT: Report: Surprises From the CDC's Updated Conditional Sailing Order