Finally, after weeks or even months of planning, your highly-anticipated family cruise is rapidly approaching. Now that you've chosen a cruise line and a ship, it's time to deal with a few important things that need to be handled before you actually set sail. With a little bit of preparation and the help of the following tips and tricks, your clan will be able to keep the stress to a minimum and focus instead on having the time of your lives.
Pack Your Luggage Wisely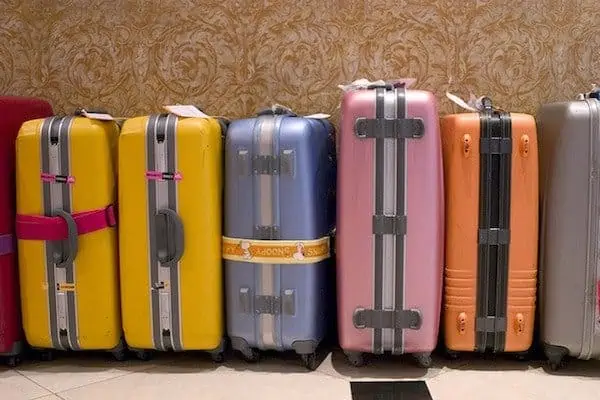 The keys to a relaxing family cruise begin before you even leave home. Make sure that you take the time to go through your luggage and ensure that all the necessities are packed. To begin with, consider the clothing that is coming with you. Did everybody pack some "nicer" outfits for dinner on the ship?
Swimwear is important too- even Alaska sailings have swimming pools, often protected under a glass roof.
Take a glance through the kid's luggage- after instructing mine on what they'd need, one had packed about a dozen books, several stuffed animals- and only one actual outfit. If your cruise includes any beach time, consider bringing snorkels and masks; rentals can be expensive so if you already own them, why not bring those instead? I also bring a small first aid kit with bandages, an anti-chafing bar for feet, and pain meds such as ibuprofen.
READ MORE: 11 Ways to Battle Seasickness
Don't forget electronics that you or the kids may want (not to mention the all-important chargers that go with them!) as well as any favorite stuffed animals for the younger ones. Want to take along a bottle of wine? Head to your cruise line's website and look at the Frequently Asked Questions section to find out what you are (and aren't) allowed to bring on board.  
RECOMMENDED: Cruise Ship Luggage Tags
Consider checking most of your luggage at the port when you arrive, but also bring a carry on bag with essentials such as sunblock, maybe a change of clothes, reading material, and anything else that your family deems "necessary." You'll be onboard several hours before the luggage is delivered to your room, so make sure you have what you need with you.
Do As Much As You Can Before Leaving Home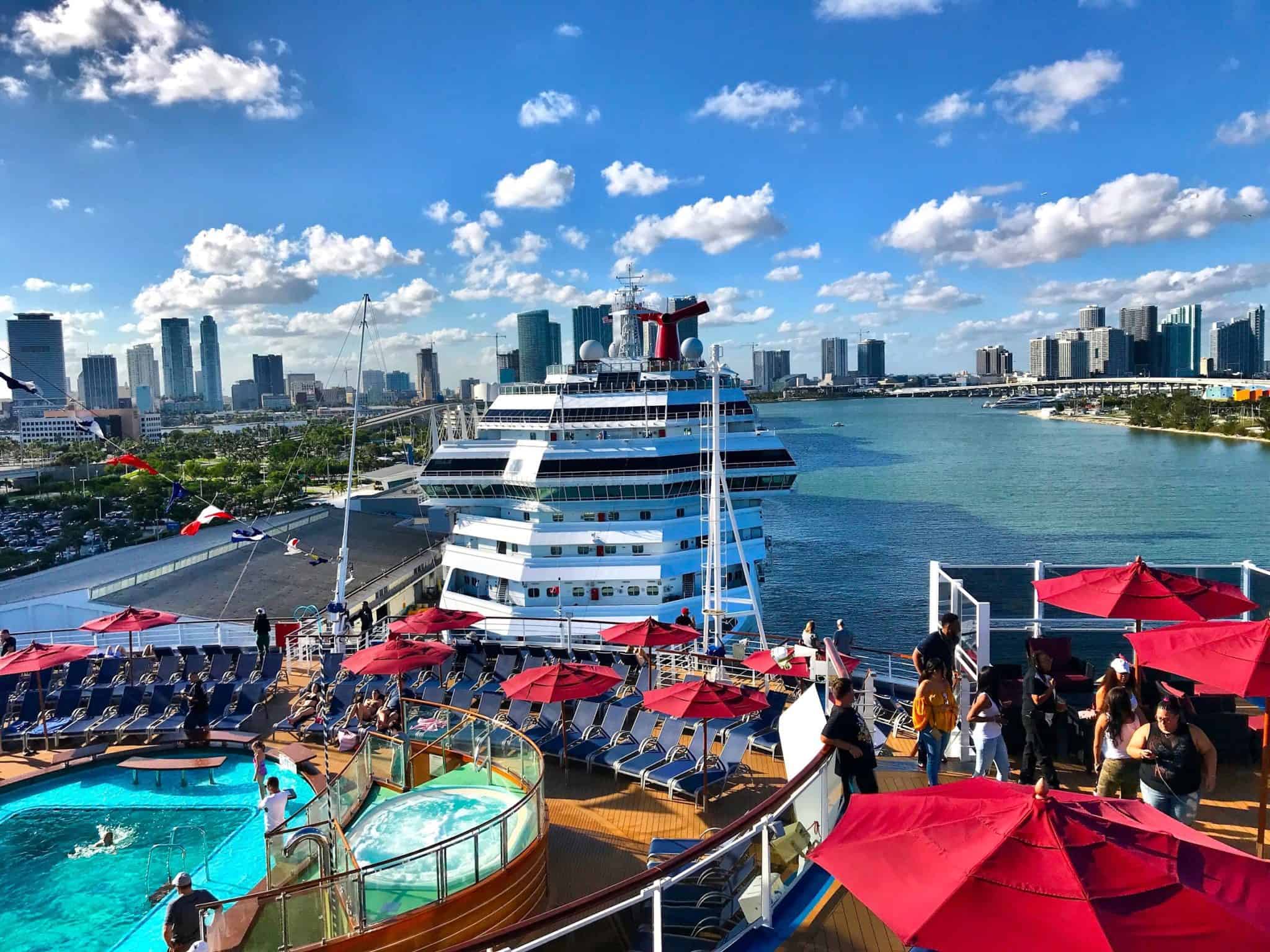 Most cruise lines now offer the ability for guests to fill out the pre-cruise paperwork online before embarkation. Things like credit cards for purchases, passport information, dining choices, age-appropriate kid camp registration and other options can be chosen and booked before you leave your living room.
Everything that you can do in advance is something you don't have to do at the port or on board and that means more time enjoying your vacation!
Give Yourself Plenty Of Time
Anyone traveling with kids(or heck even living with them on a daily basis) knows that when time is rushed, everybody becomes frustrated. Somehow the kids move at an even more glacial pace than usual when time is actually of the essence.
If you are flying to your port, consider arriving the night before. That will minimize the possibility of a late or delayed flight disrupting the entire cruise. If you are driving, make sure to leave plenty of time to account for traffic or other unforeseen circumstances. To give yourself even more time, many hotels near ports offer "stay and cruise" packages where you can spend the night before you set sail and leave the car at the hotel for the duration of the trip, being shuttled back and forth in the hotel van. This can be a great way to not only make sure you have plenty of time, but deal with parking in an economical way(as opposed to paying to park at the port, which can often be very expensive!).
Remember to bring a few dollars as gratuity for the bag porters. They work hard and are generally very helpful.
Getting Your Crew on Board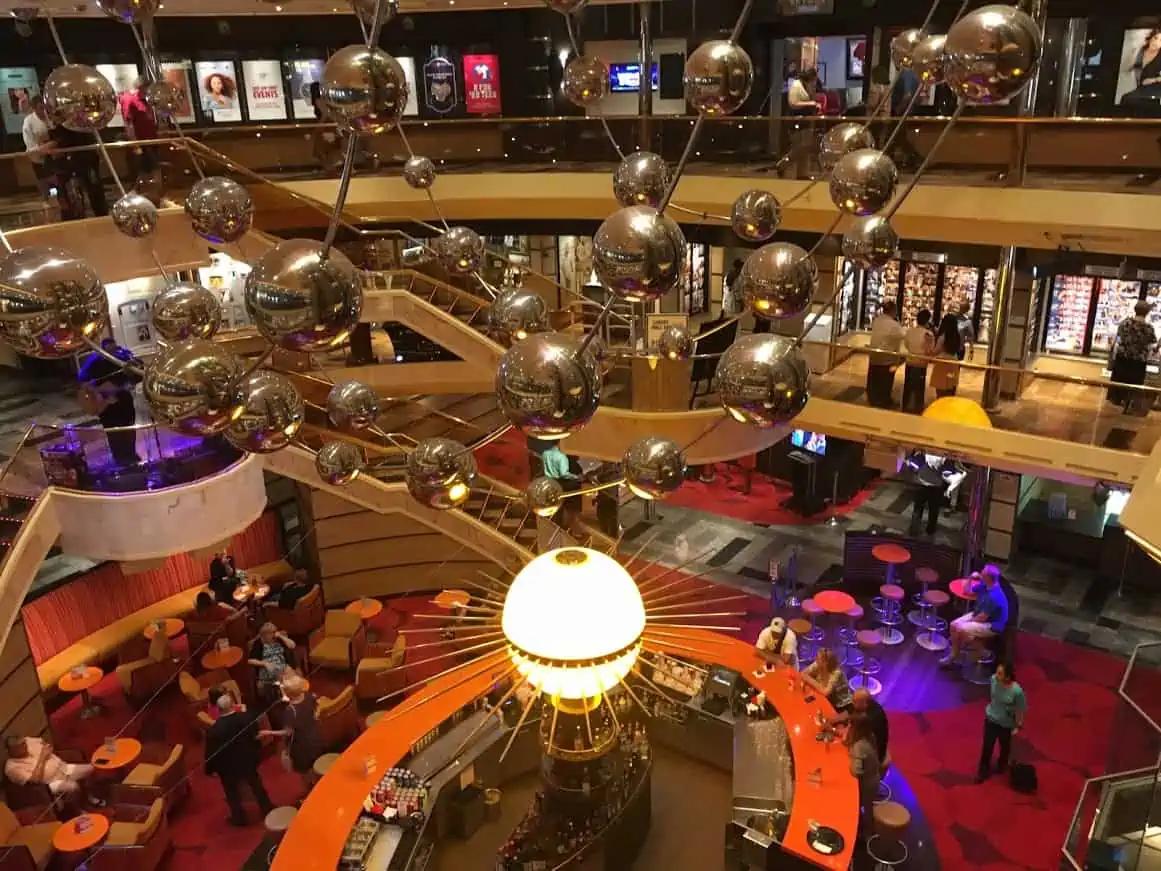 Unfortunately, once you make it through security, get your ship cards and are all ready to board, you may have to wait. Usually, cruises board by assigned numbers or times. A lot of factors can play into how soon you're able to board, including how long it takes the folks who just finished their cruise to get off the ship so that the crew can finish getting it ready for you.
READ MORE: The Ultimate Guide for Carnival's Kid Program
Once your group is called, be prepared for the obligatory "getting on the boat photo." Make it fun! Don't be stressed about the kids smiling right or anything else, just take the photo (it's not like you're obligated to buy it) and start walking toward the gangway.
Unless you're boarding late in the process, chances are good your stateroom won't be ready yet. That's okay… it'll give you time to explore the ship, grab lunch or hang out by the pool…especially if you took my earlier advice and have your swimsuits in a carry-on bag!
Finally Onboard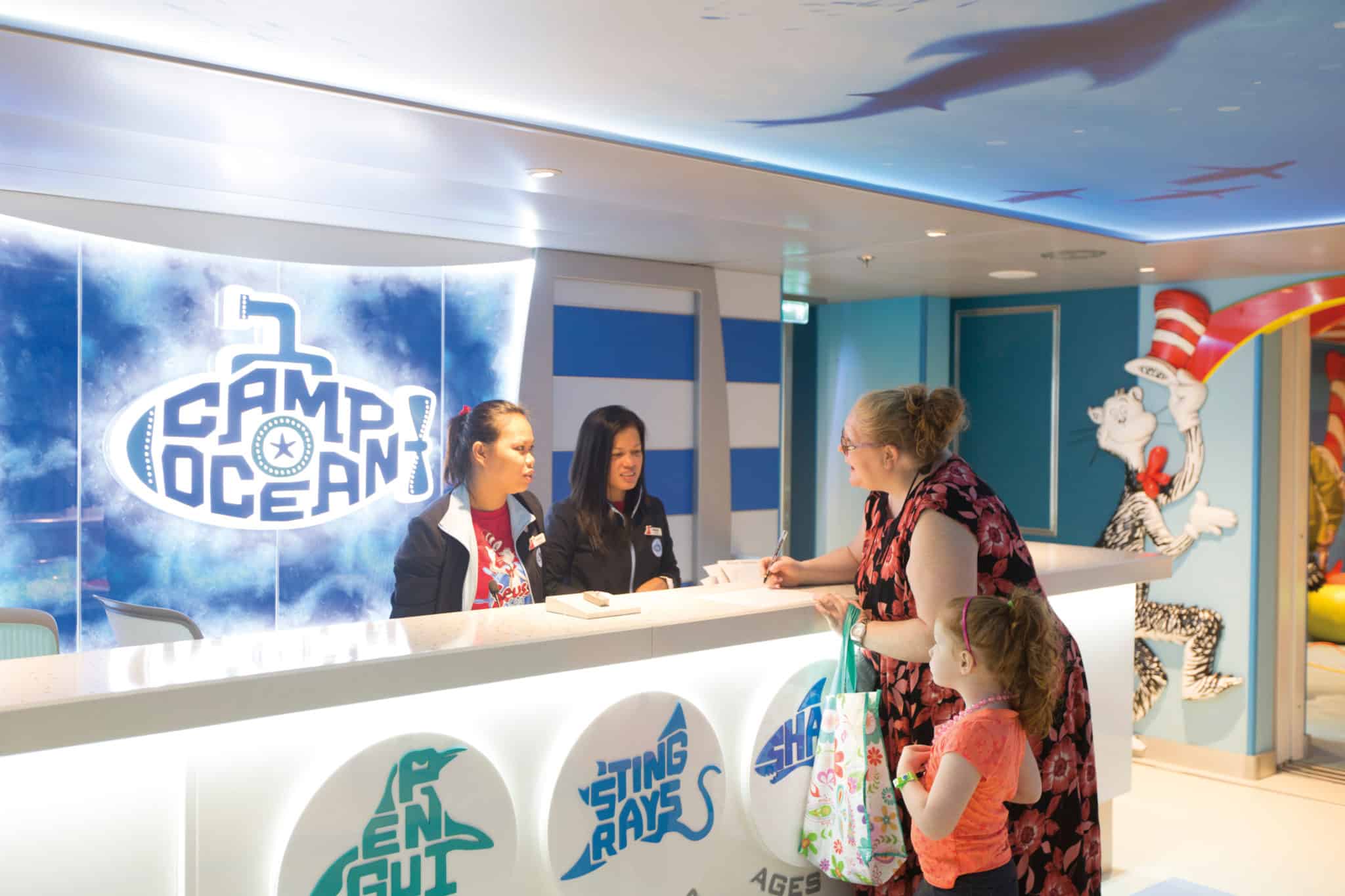 When you walk onto that ship, be prepared for a sight! Depending on the ship, the initial entry may be practically awe-inspiring, or a small letdown; it just hinges on where the gangway lets passengers in. Cruise ships today are all quite different. Some have massive atriums which act like the hub of the ship's action, others have central promenades lined with shops, bars, and restaurants.
You might board through one of these areas or you could board on one of the decks and not be near these sights at all! Either way get on the boat, take a deep breath and get ready… because your family vacation is about to start!
READ PREVIOUS: Part 1: Picking A Ship
Next, Part 3: We're On Board… Now What? 
This is part two of a four-part series from guest columnist Michael York