And just like that, my Majestic Princess cruise was coming to an end. We docked in the early morning hours, so I missed us coming into the harbor, which is too bad.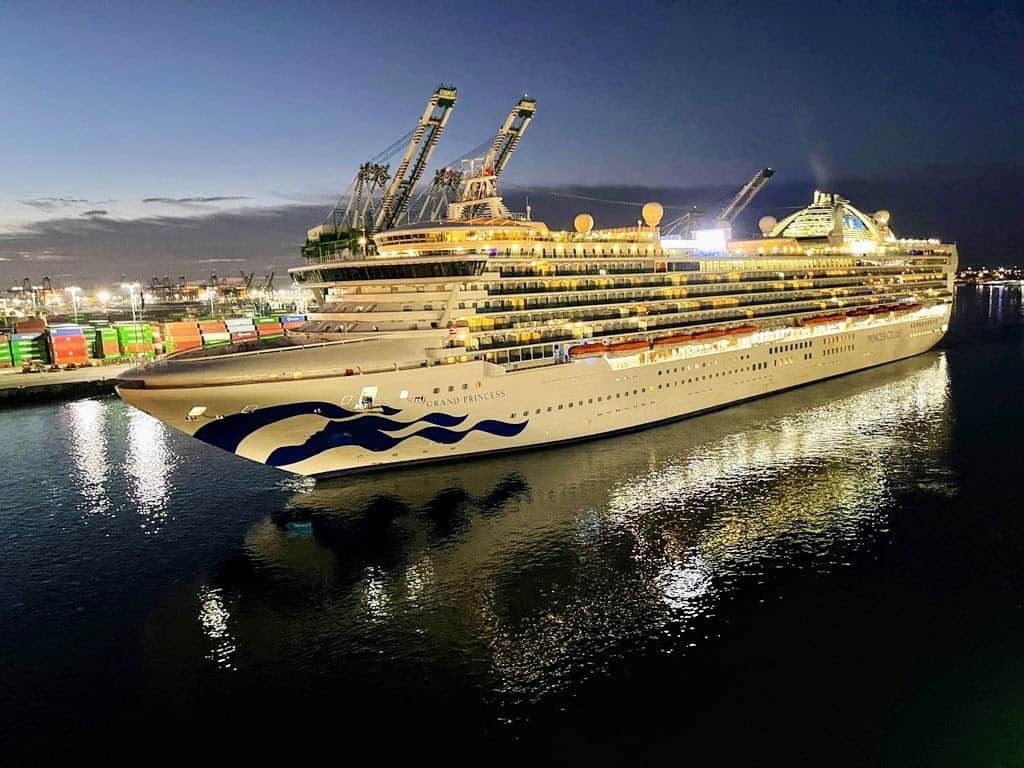 I always really enjoy taking in the scenery as any ship I'm on sails in or out of a port. On the plus side,  it was cool to open my curtain and see Grand Princess making her approach around 6:30.
Grand Princess became the first ship to sail out of  Los Angeles (San Pedro) following the shutdown in late September. (It's worth noting that TV's The Love Boat was initially set on the Pacific Princess and partially filmed on that ship in this exact location!)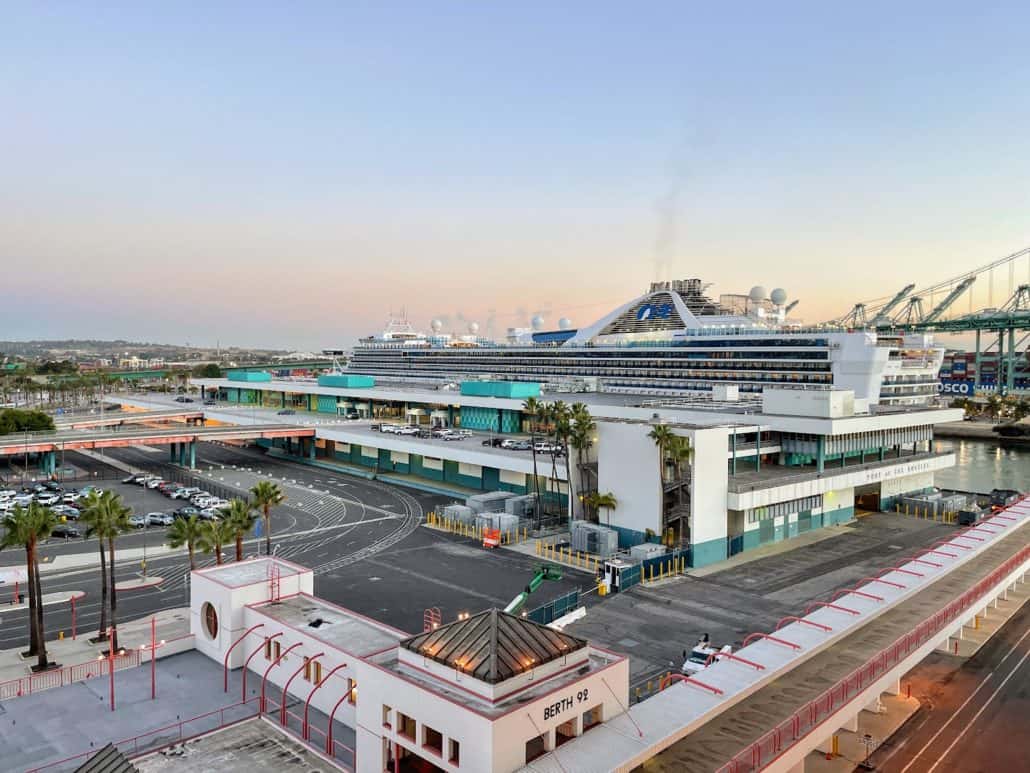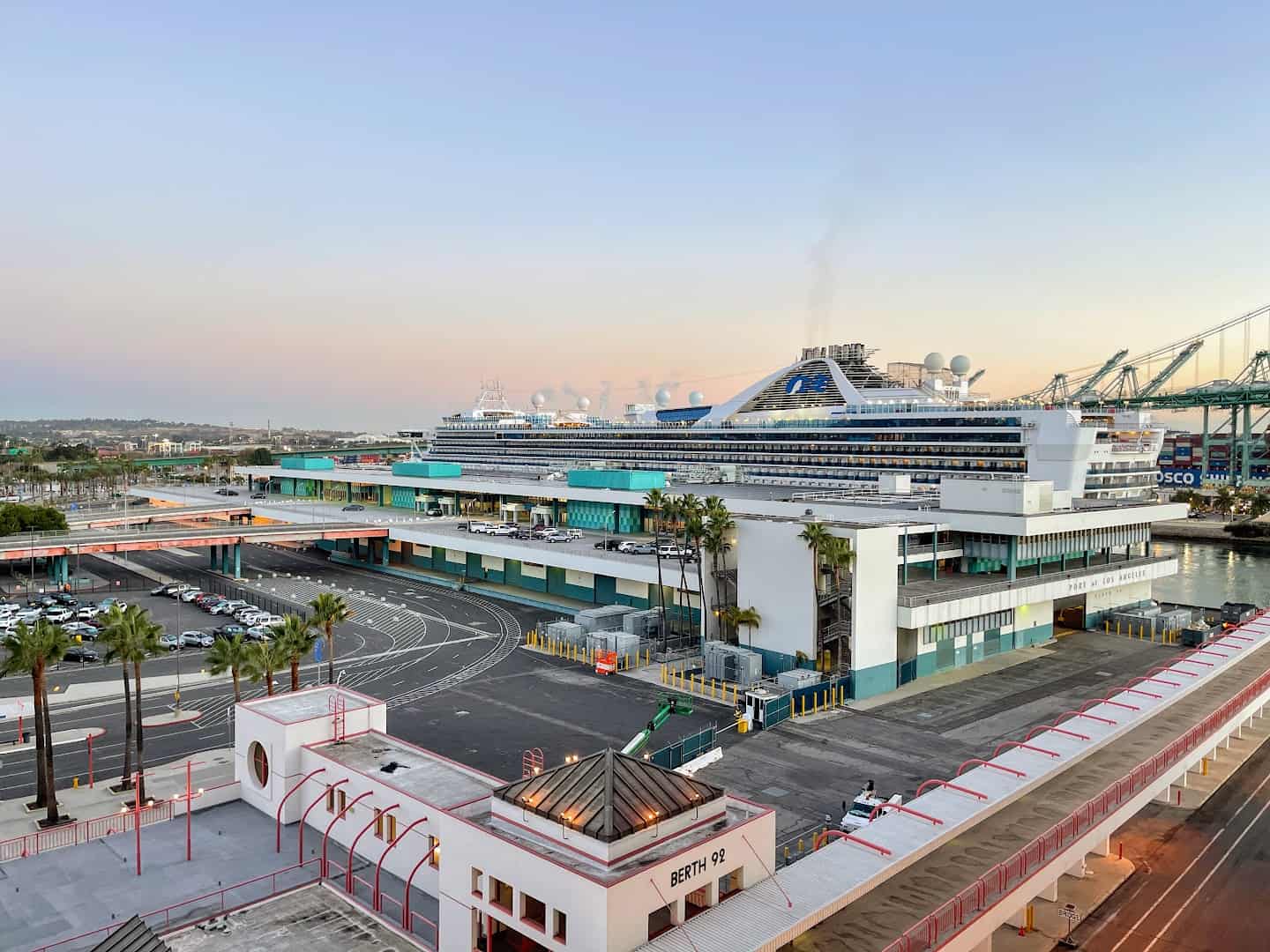 I finally enjoyed a meal in one of the main dining rooms onboard, as disembarkation breakfast was served in the Concerto dining room starting at 6:30.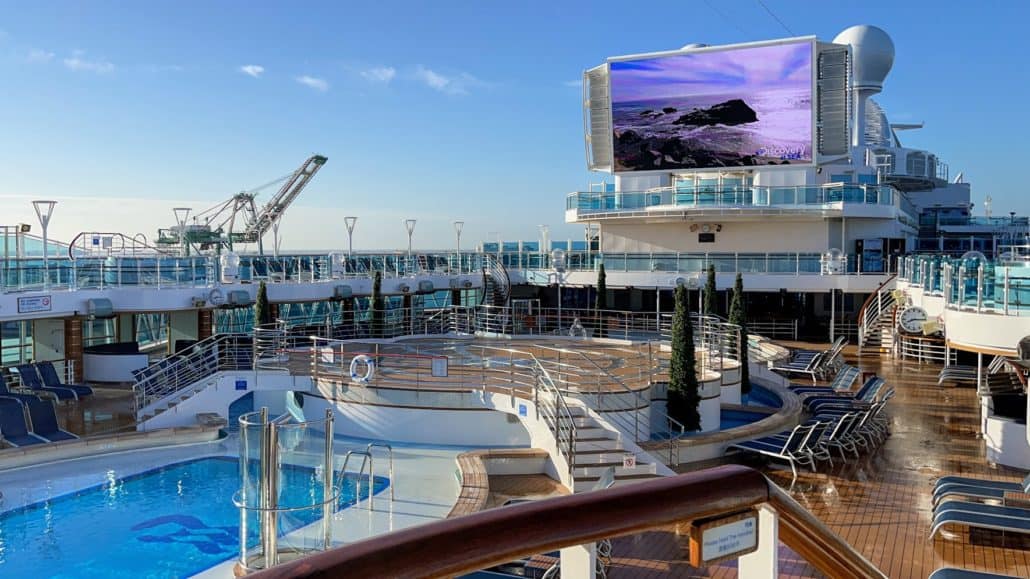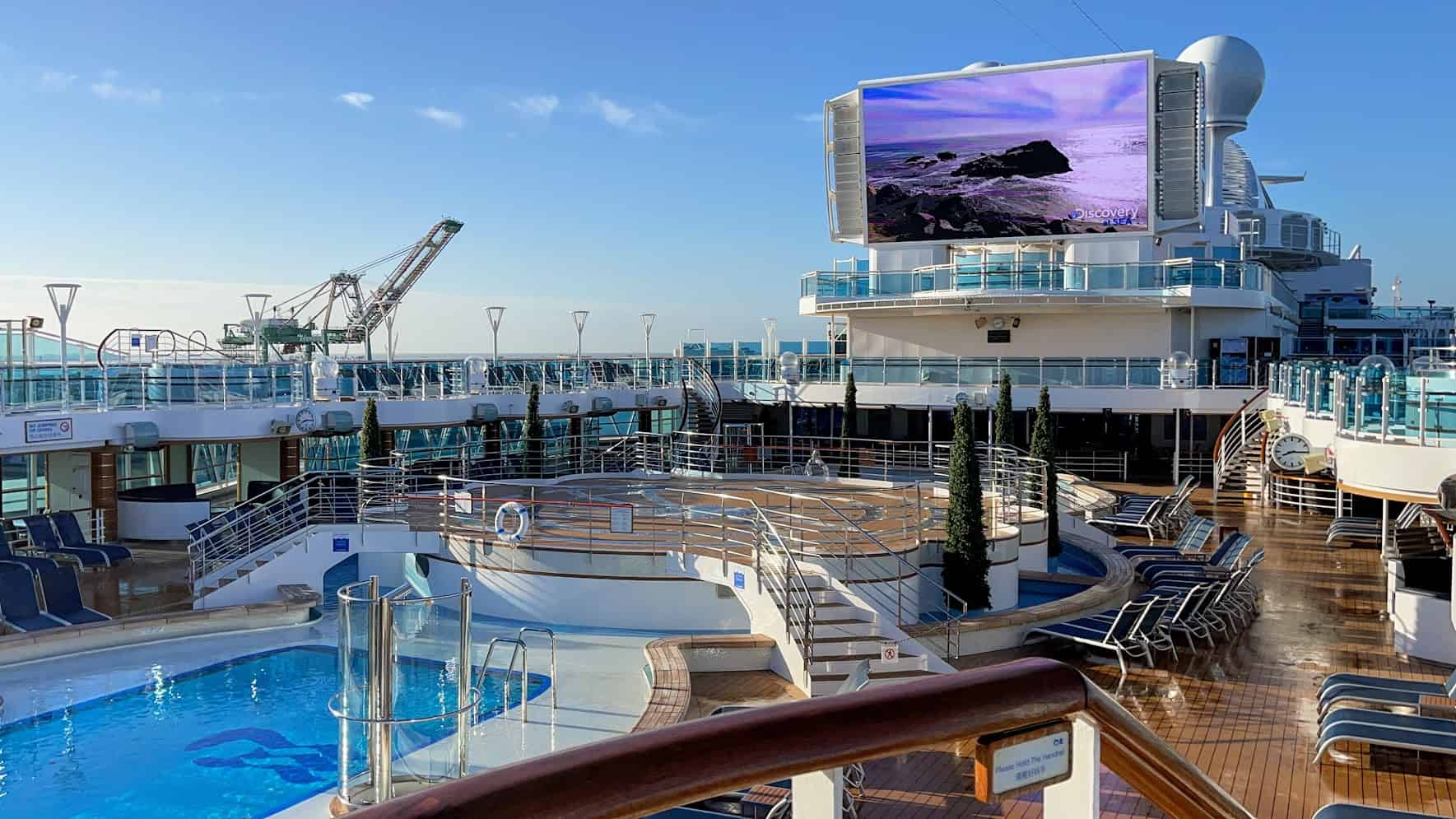 Because my transfer from the World Cruise Center to LAX wasn't until nine, I had plenty of time to have one final sit-down meal. I mentioned earlier this week that it's been a long time since I sailed a Princess ship.
As a result, a few things have changed that I wasn't aware of… and we ran into one of those in the dining room.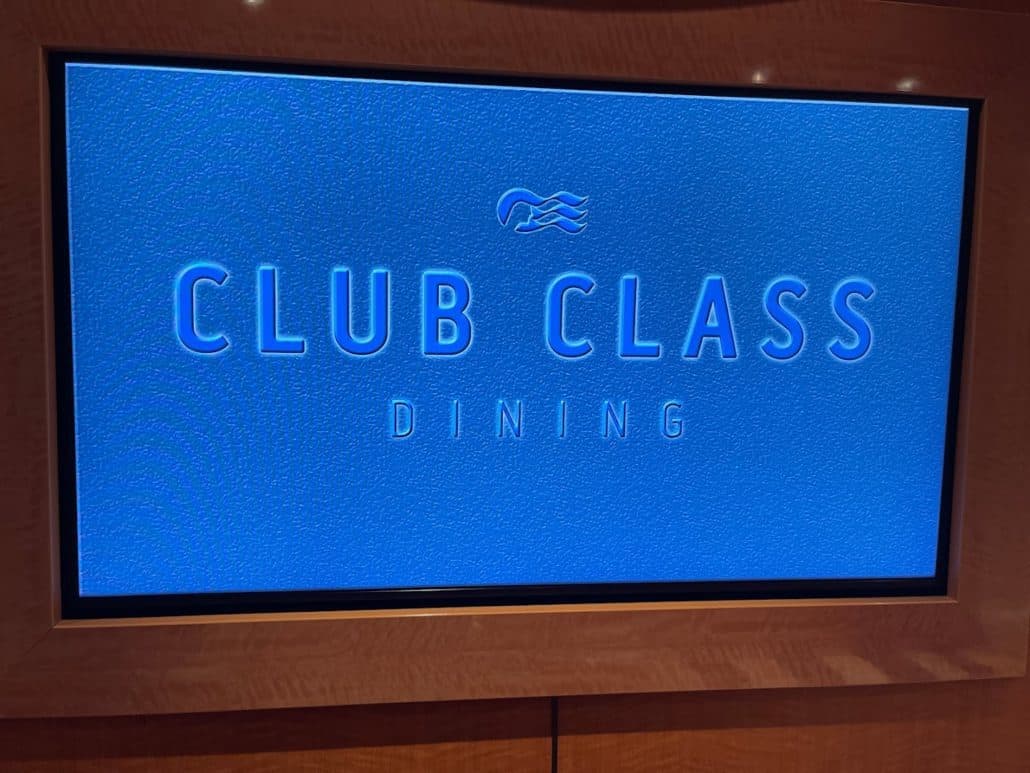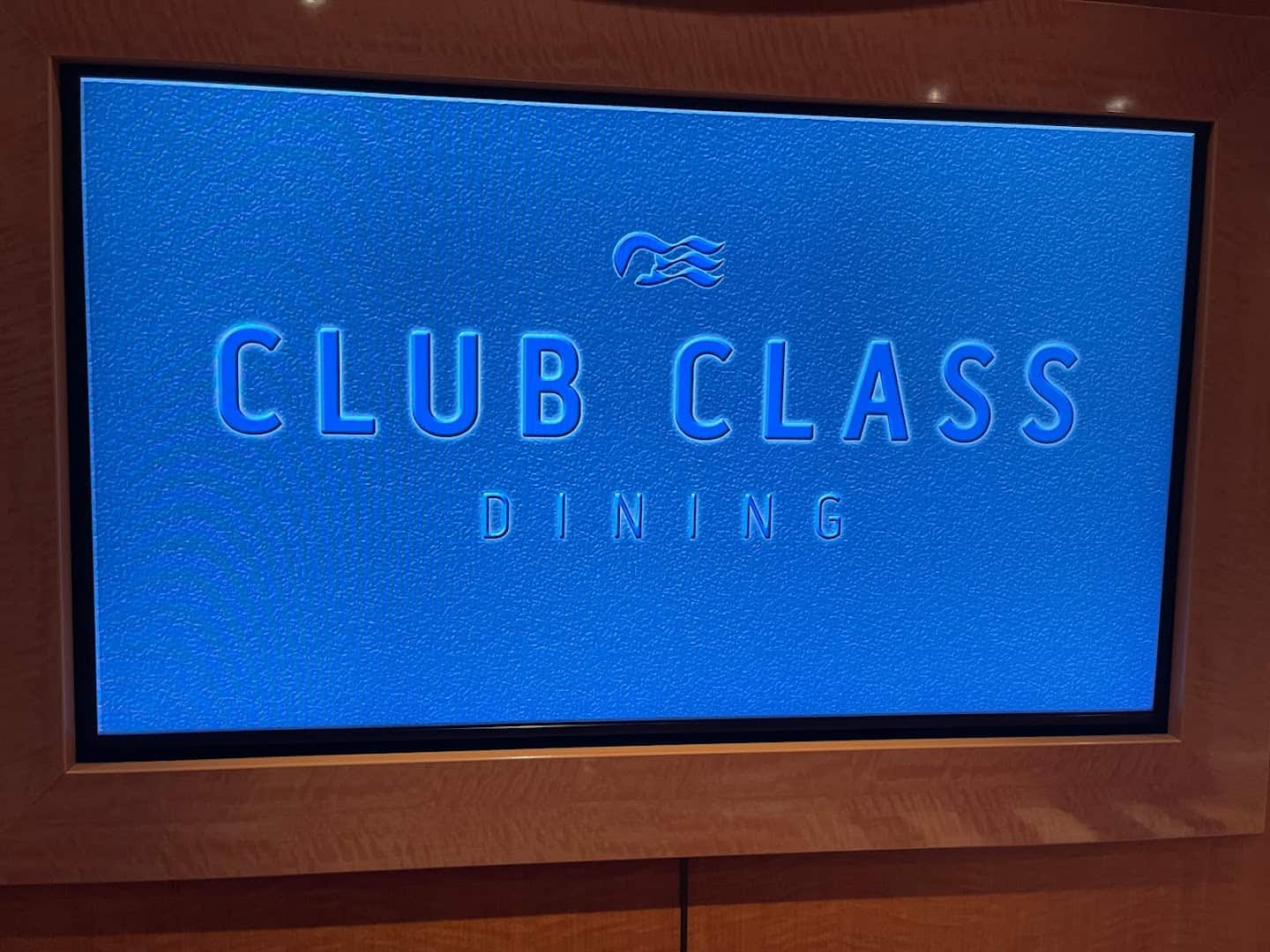 It turns out that Princess has something called Club Class Dining. As the name implies, it's is reserved for people who are booked in a Club Class mini-suite or full-suite. It allows them to skip the line in the dining room and be taken straight to a table in a separate section.
This isn't a different dining room (as with Club Orange on Holland America's Koningsdam), but personalized service with a dedicated wait staff.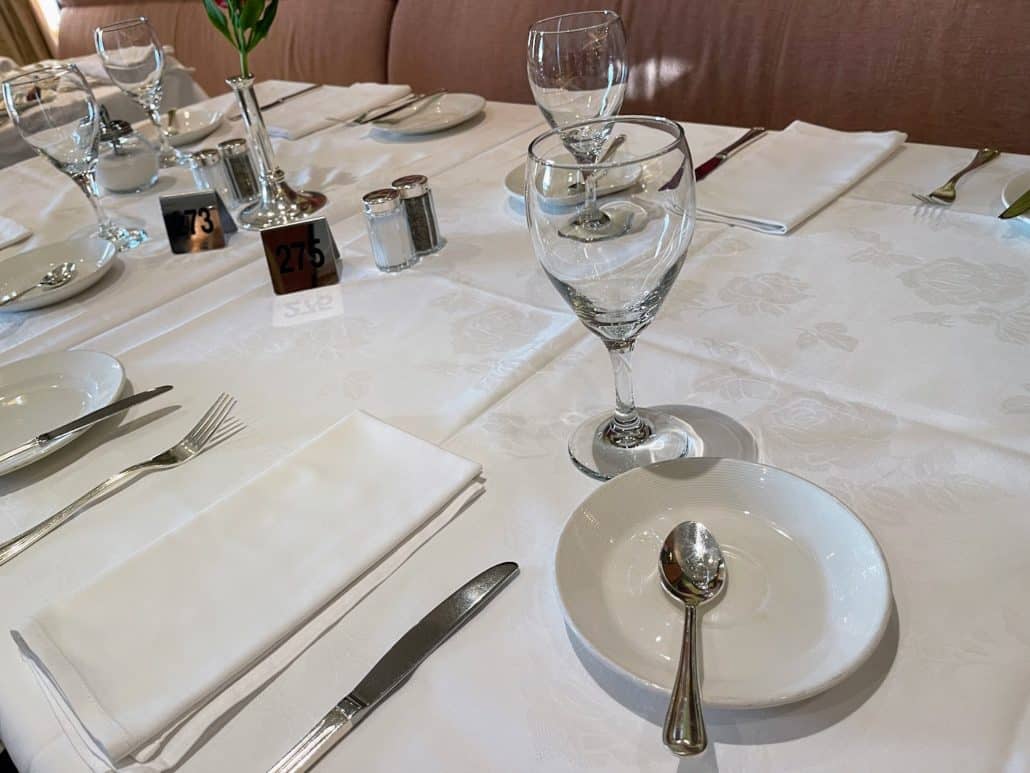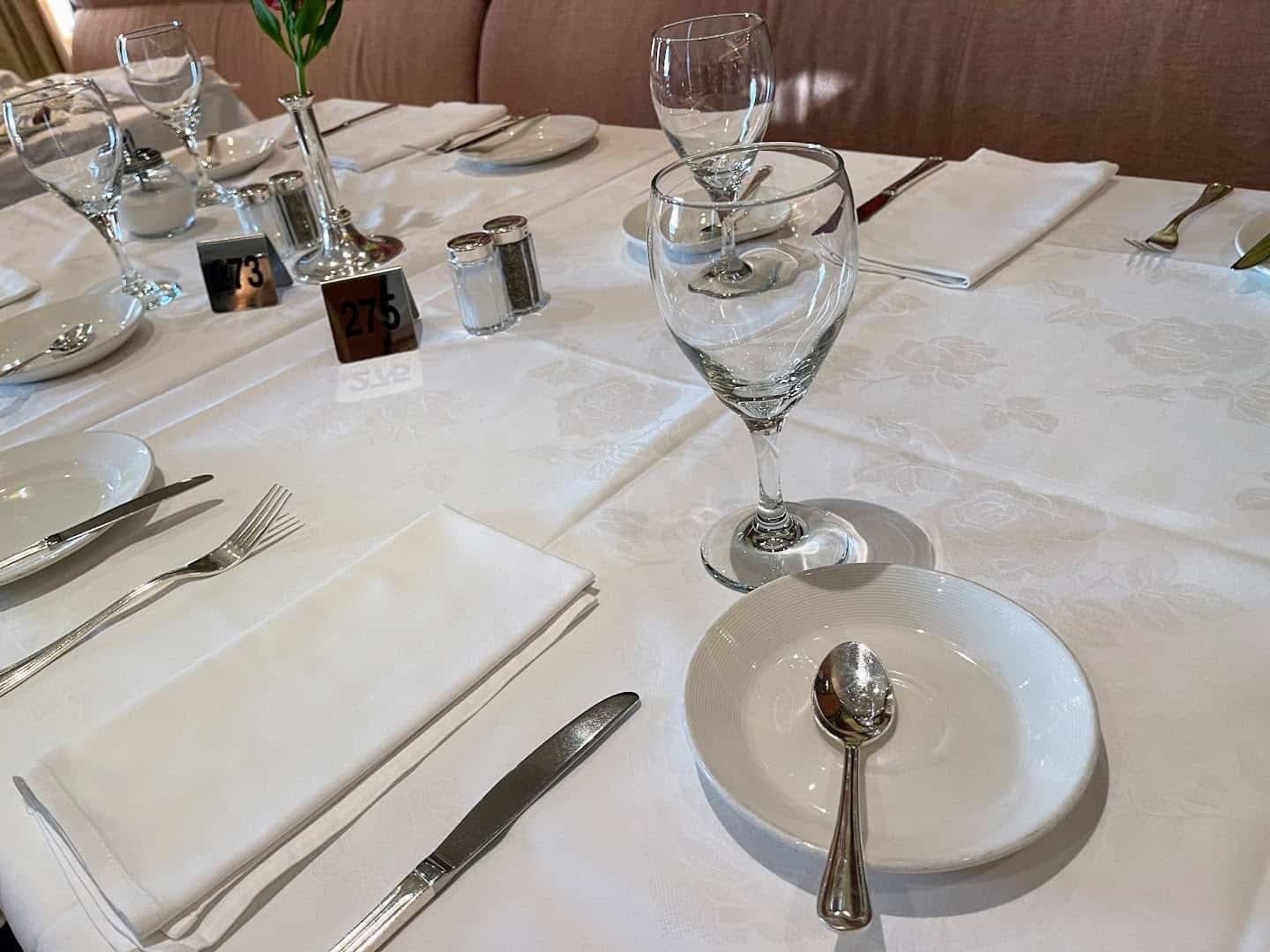 So what happens if you are not a Club Class guest and you get into the Club Class Dining line? I'm happy to say it wasn't a big deal, and we were asked to see a host at the other entrance to the dining room.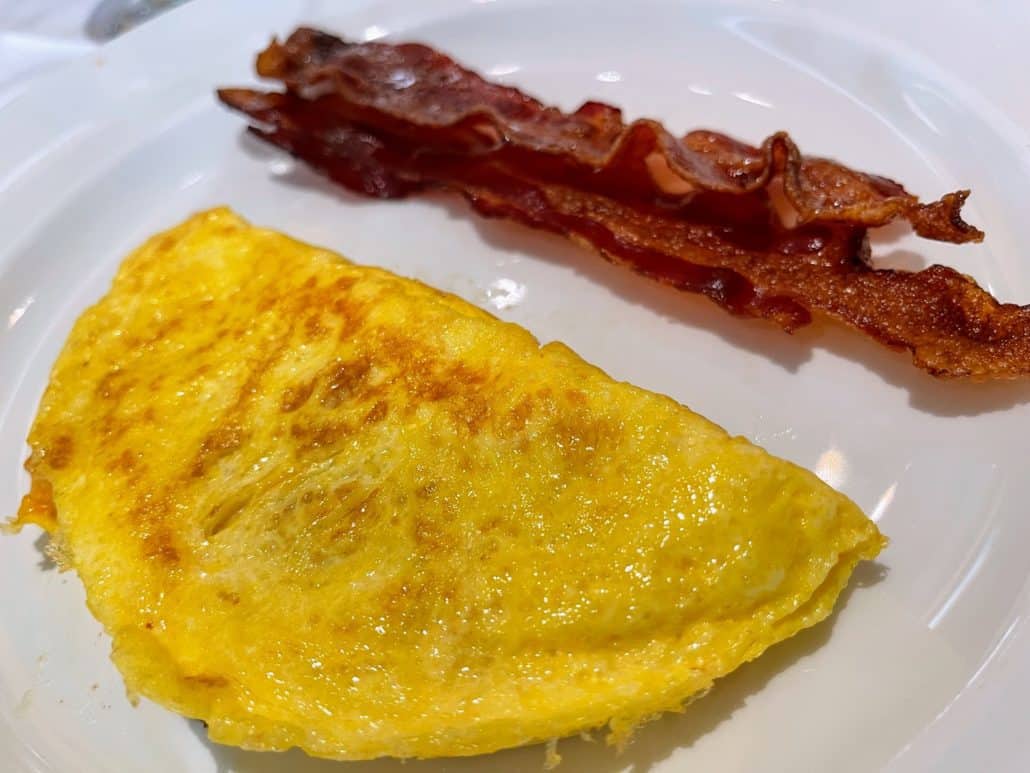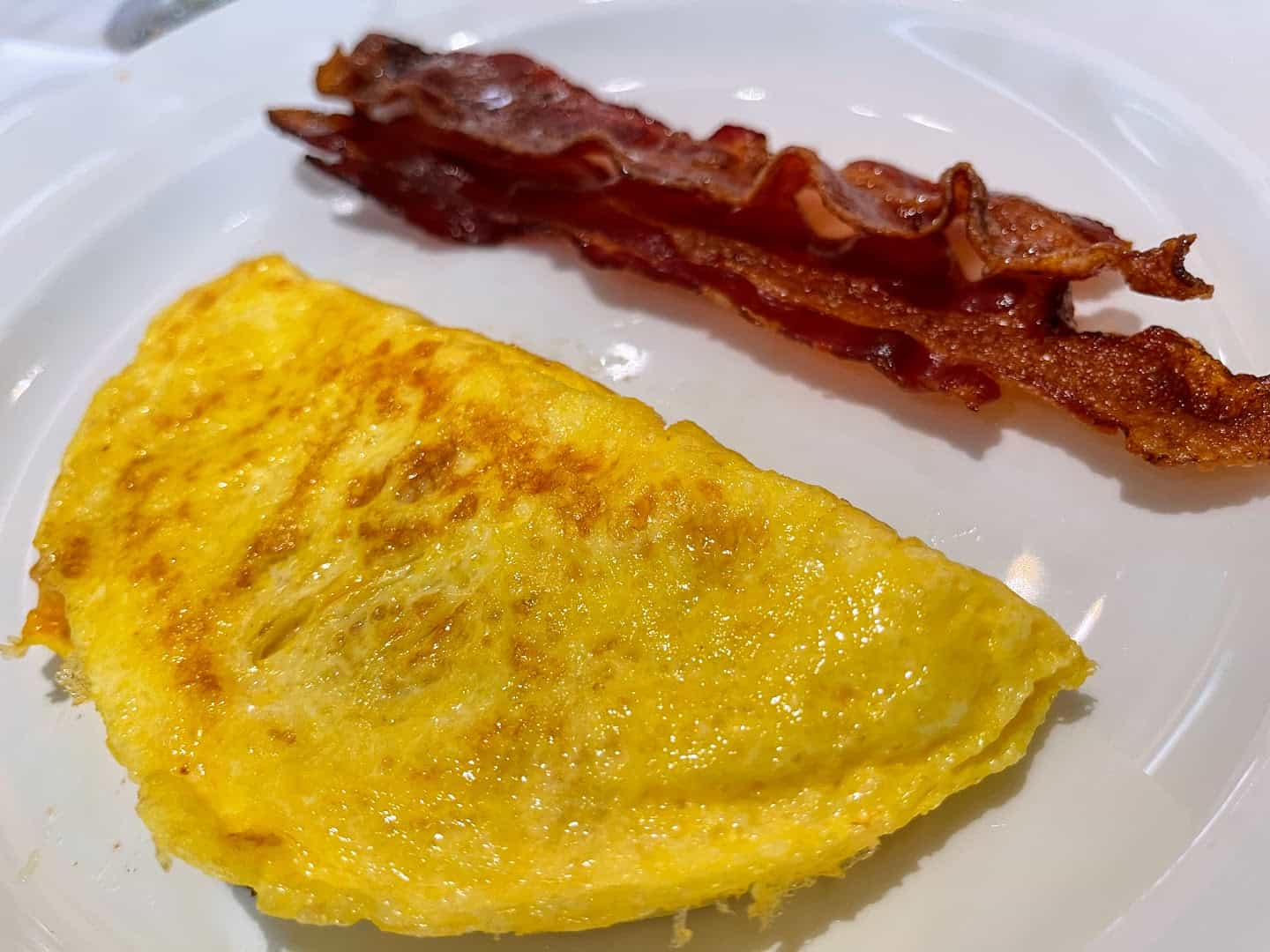 The disembarkation day breakfast menu was pretty standard. There was a selection of juices, eggs, yogurts, fruits, and bread service.
Usually, I'd take a pass on the morning bread service because I'm not a big breakfast person on land, but while on a ship, carbs are fair game. I went with a ham and cheese omelet with bacon, bagel and lox, and a carrot cake muffin.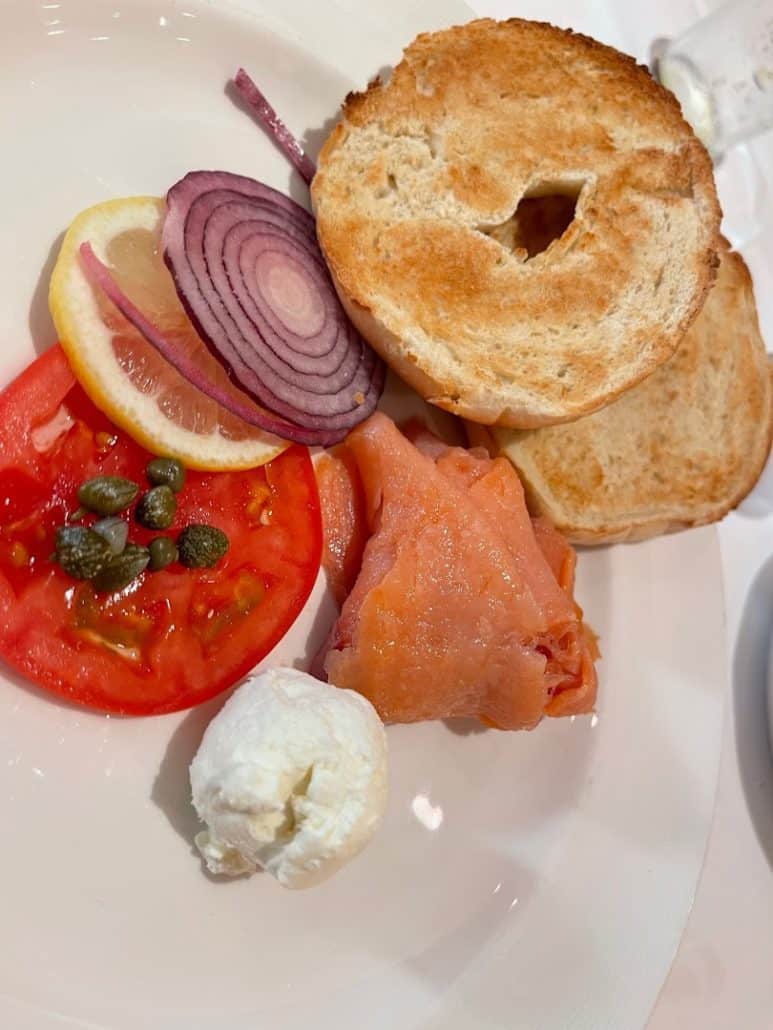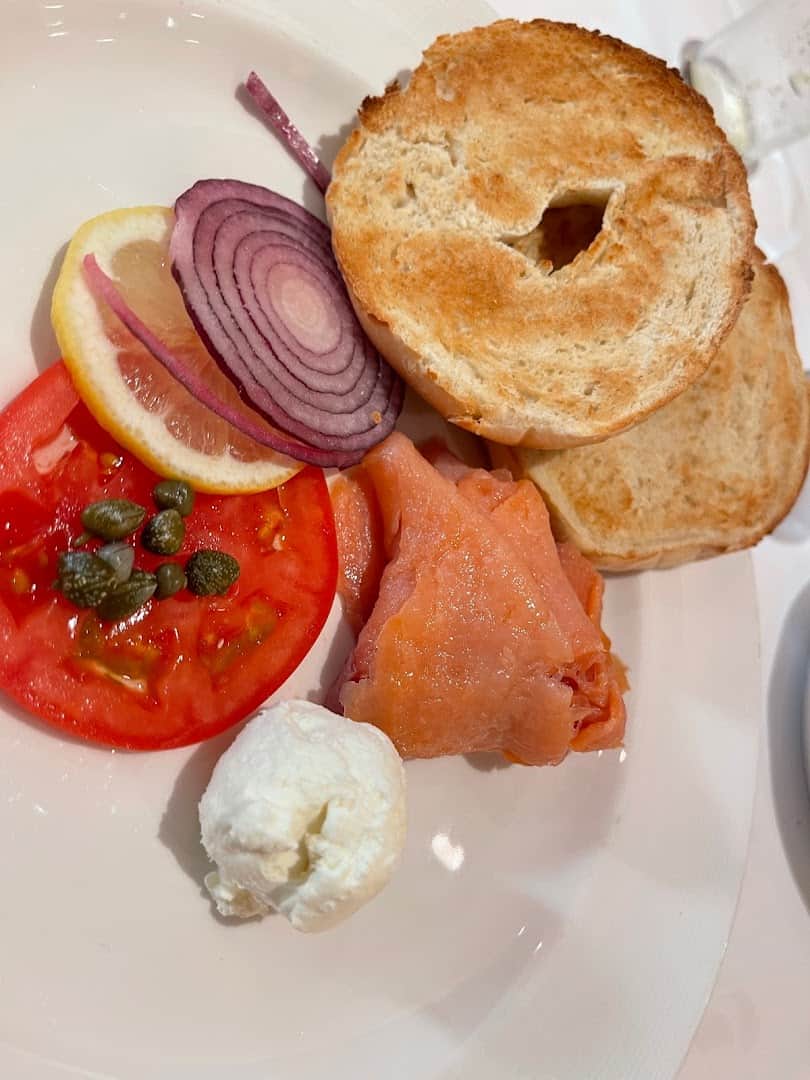 On the way out of the restaurant, an area of the dining room caught my eye. It was really sparkly and bright. Turns out it was where the Chef's Table experience is held on the ship.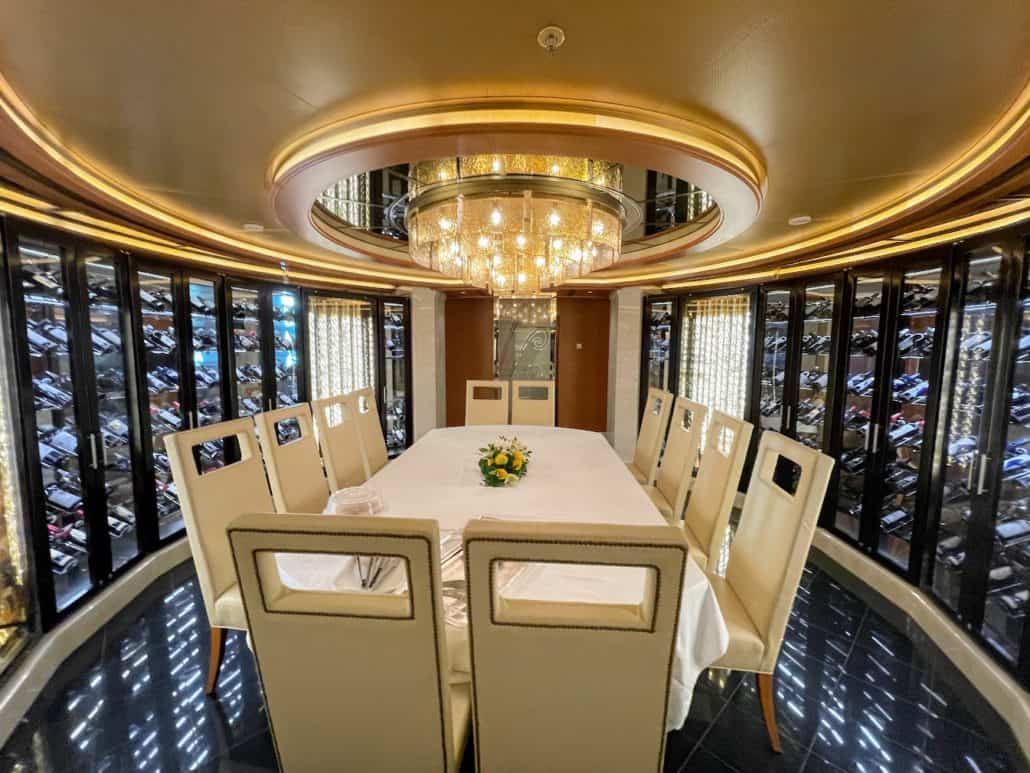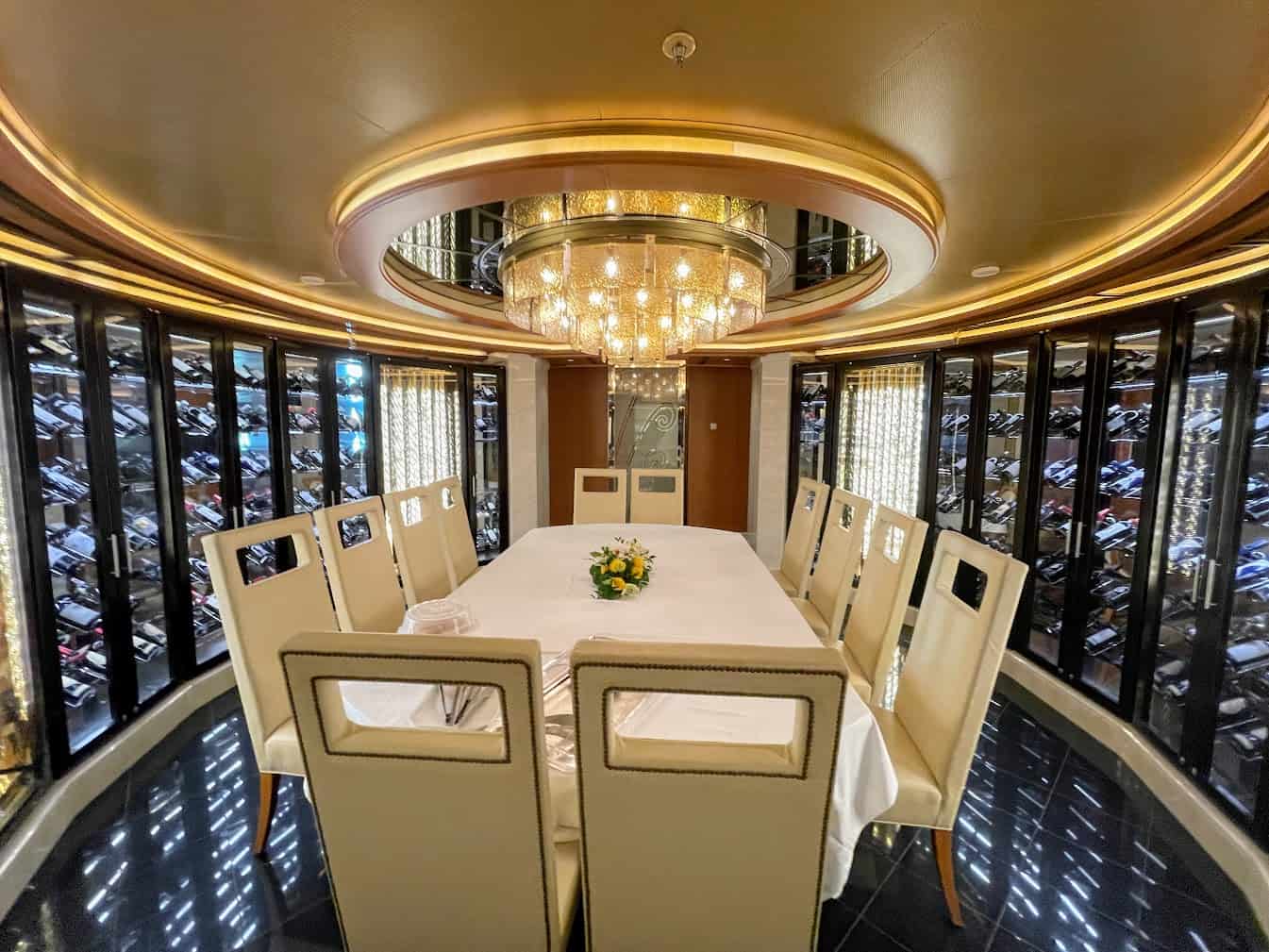 Around 8:30, I made my way off the ship. By then, it seemed that everyone had already disembarked.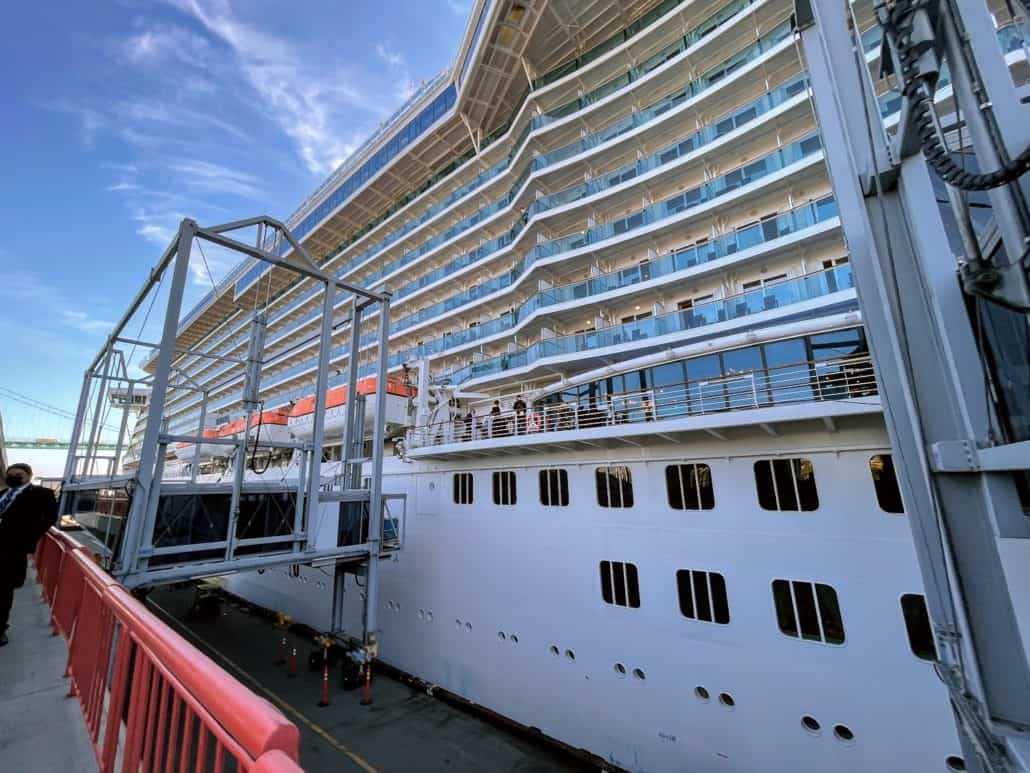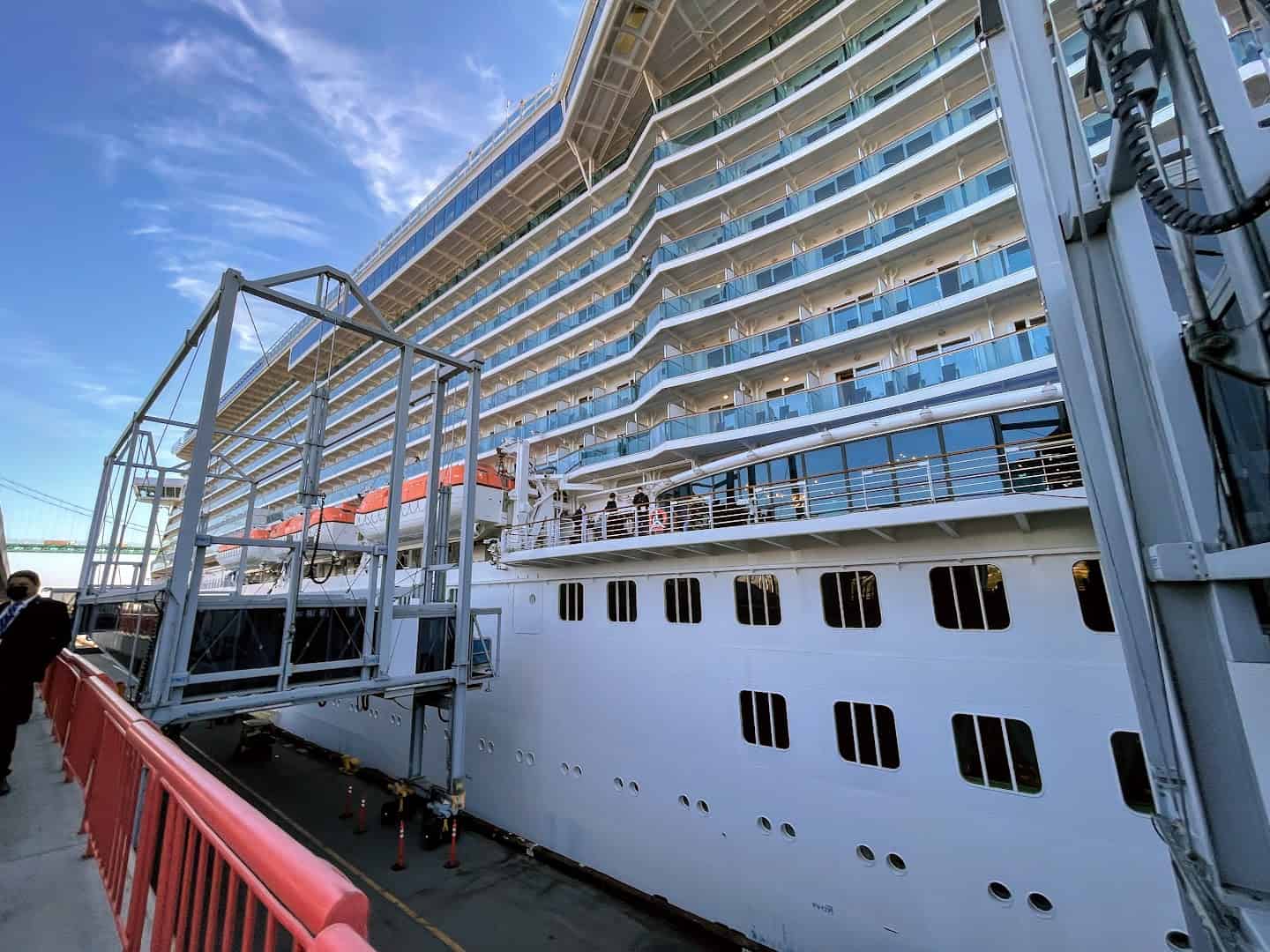 We moved at a pretty fast pace to the Customs and Border Patrol stop where they checked our passports, and then it was off to the curb.
From there, we caught the transfer bus and it was off to the Los Angeles airport.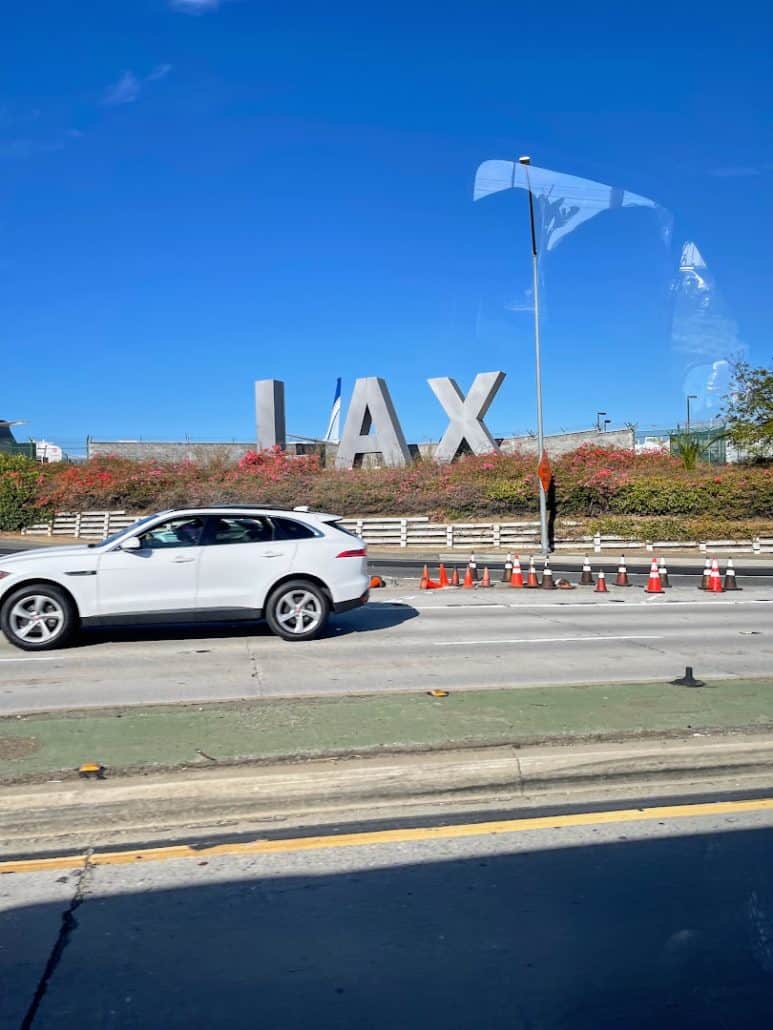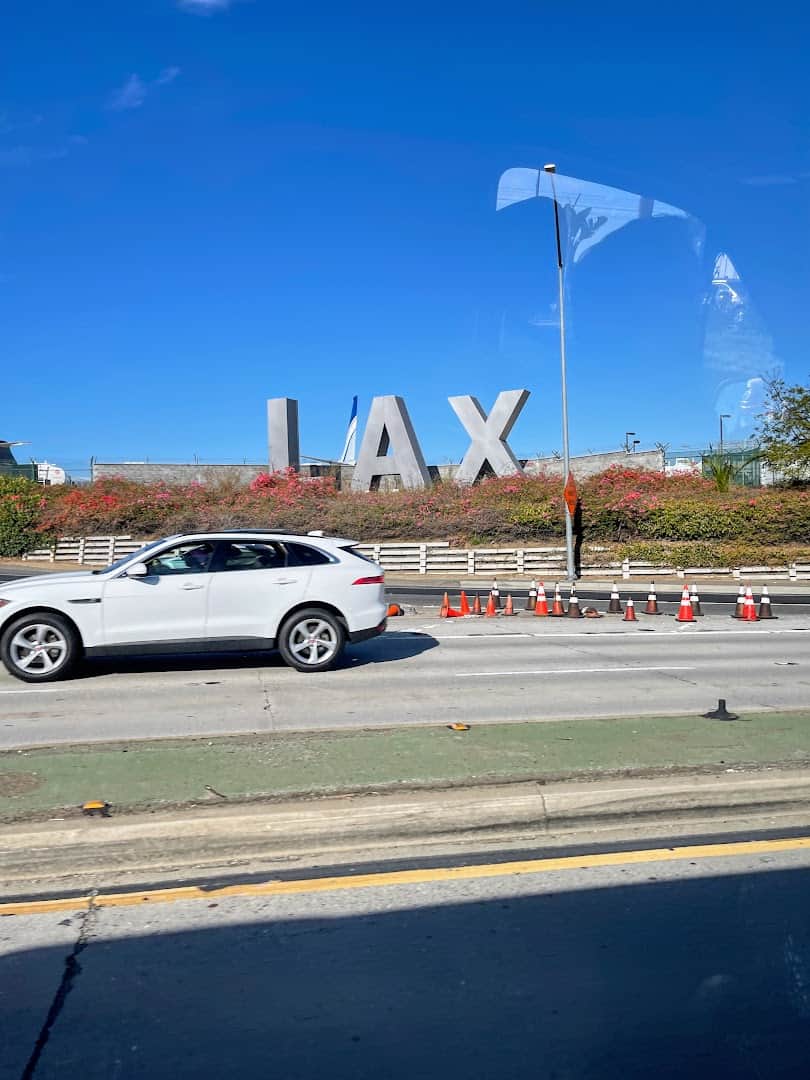 Leaving the ship meant the Ocean Medallion would no longer serve a purpose, but I admit I was sort of reluctant to part ways with it.
After all, it had been a pretty indispensable part of my cruise over the past few days, making every aspect of the trip easy.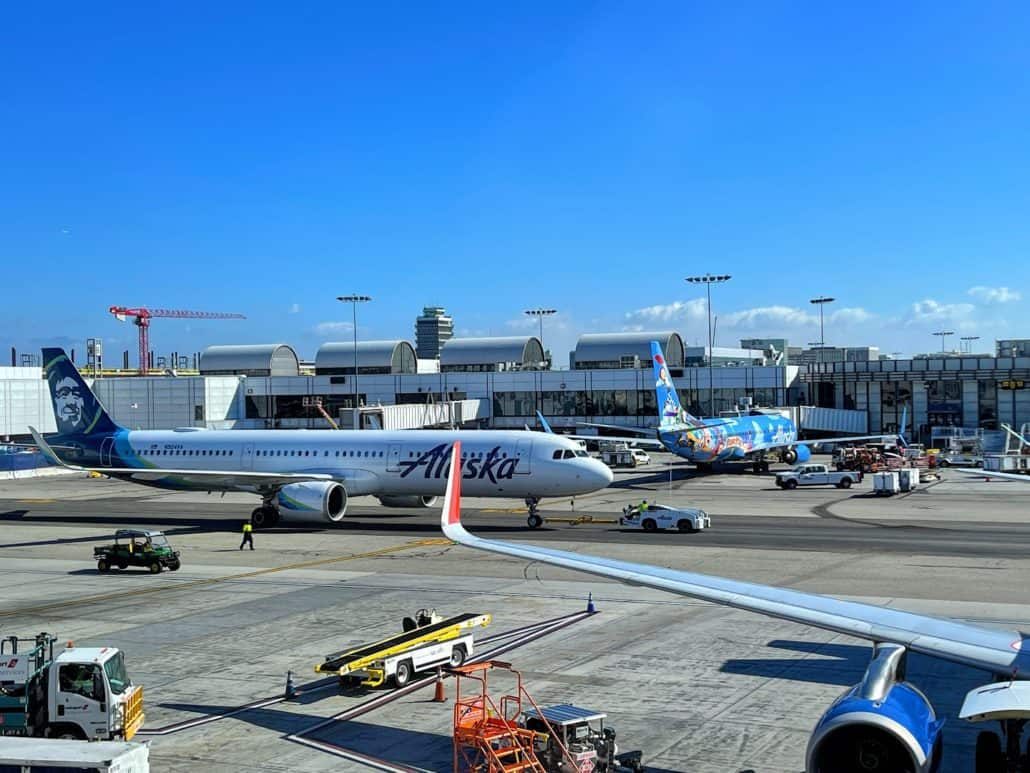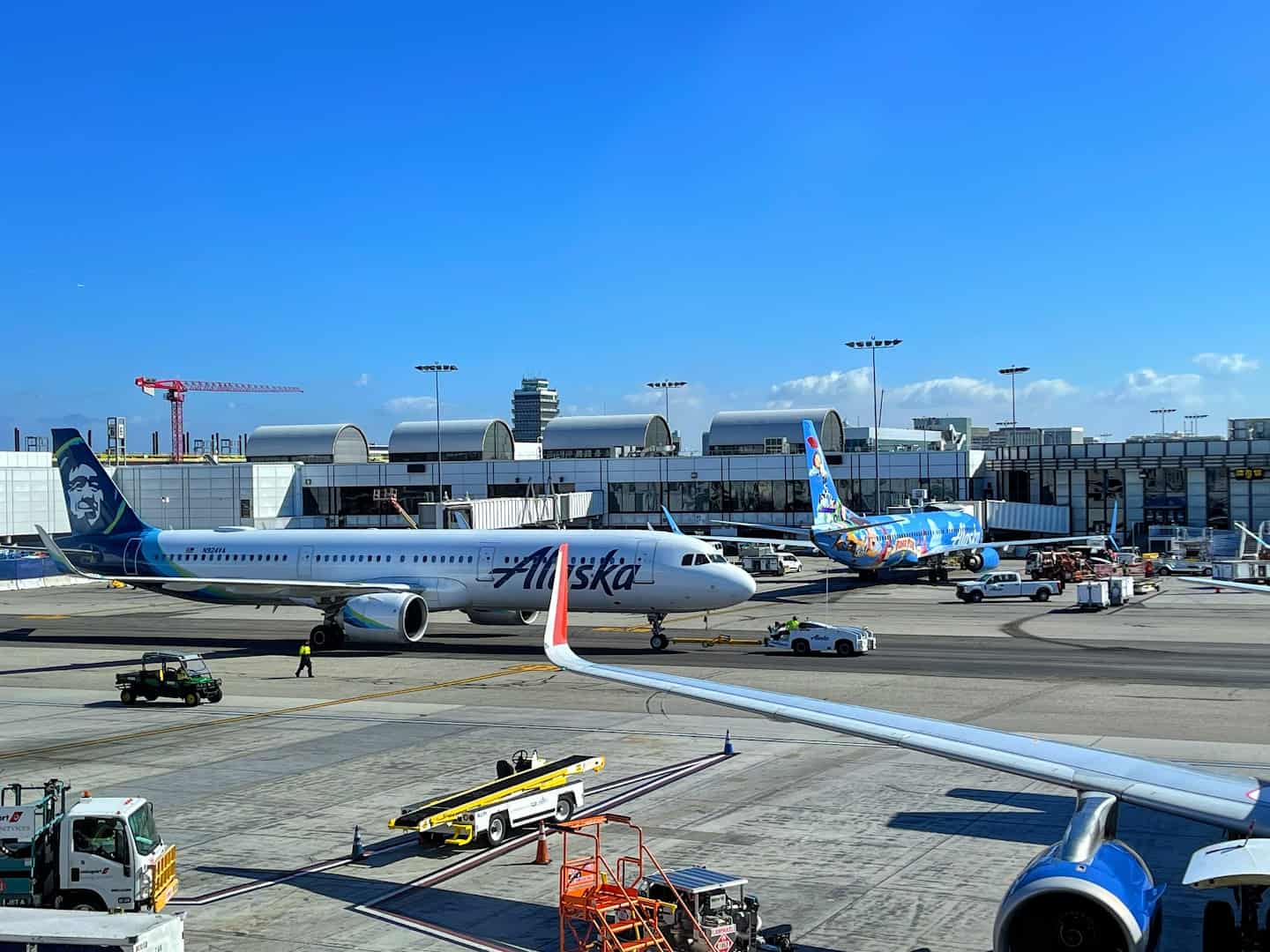 While the cruise is over, come back tomorrow and we'll take a look back at this relatively short cruise. I'll have some final thoughts about Majestic Princess.
Check out my other Majestic Princess trip reports: