Thanks in part to a stunning sunrise breaking over the mountains dotting the Baha peninsula, Majestic Princess' sailing into Ensenada was beautiful and one of those special moments that make you glad you woke up early to experience it.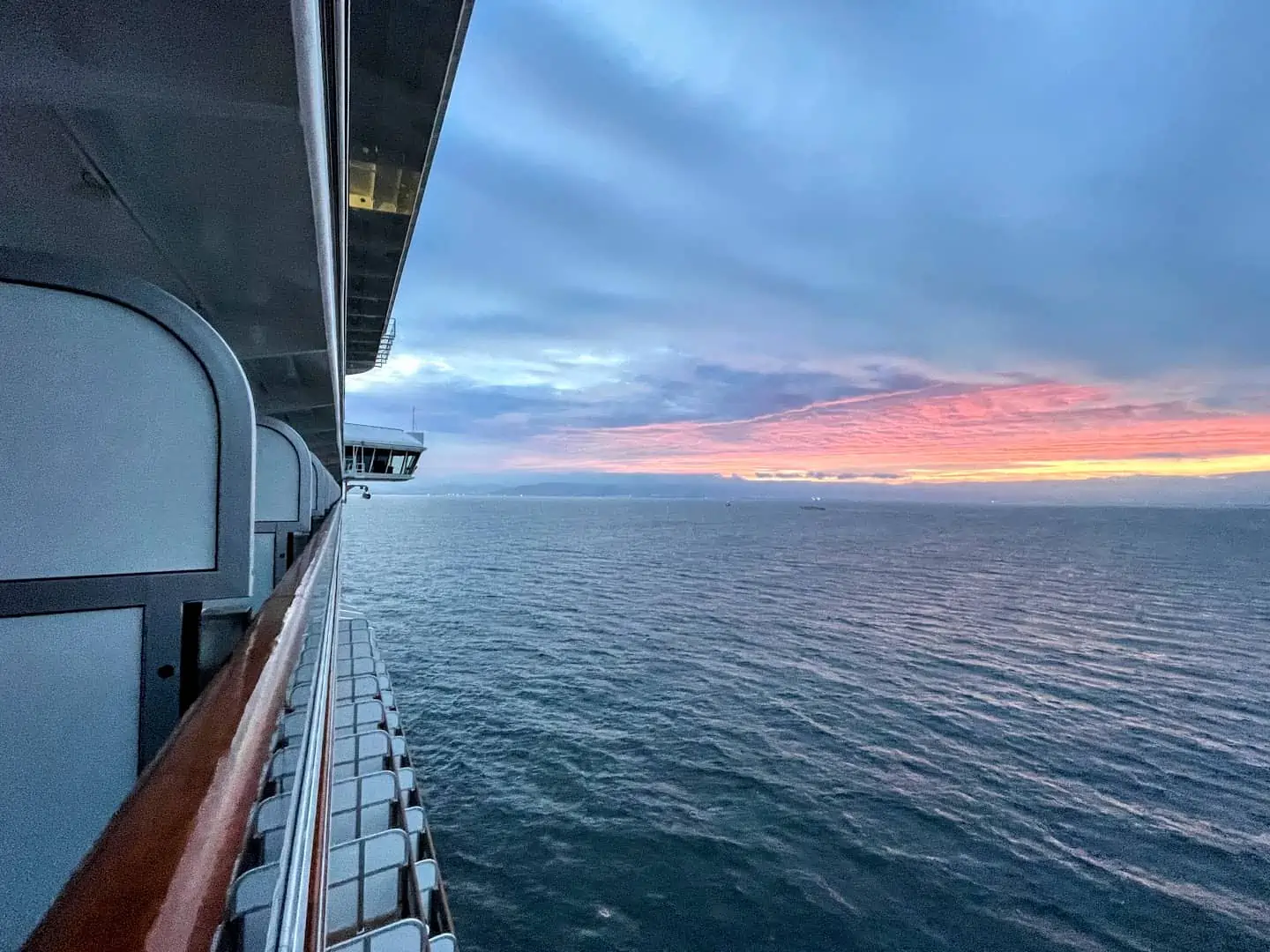 There was a chill in the air and a surprising lack of noise pollution from the decks above my balcony. The only sounds to be heard were the ship plying through the water and the faint barking of sea lions welcoming our ship to Mexico.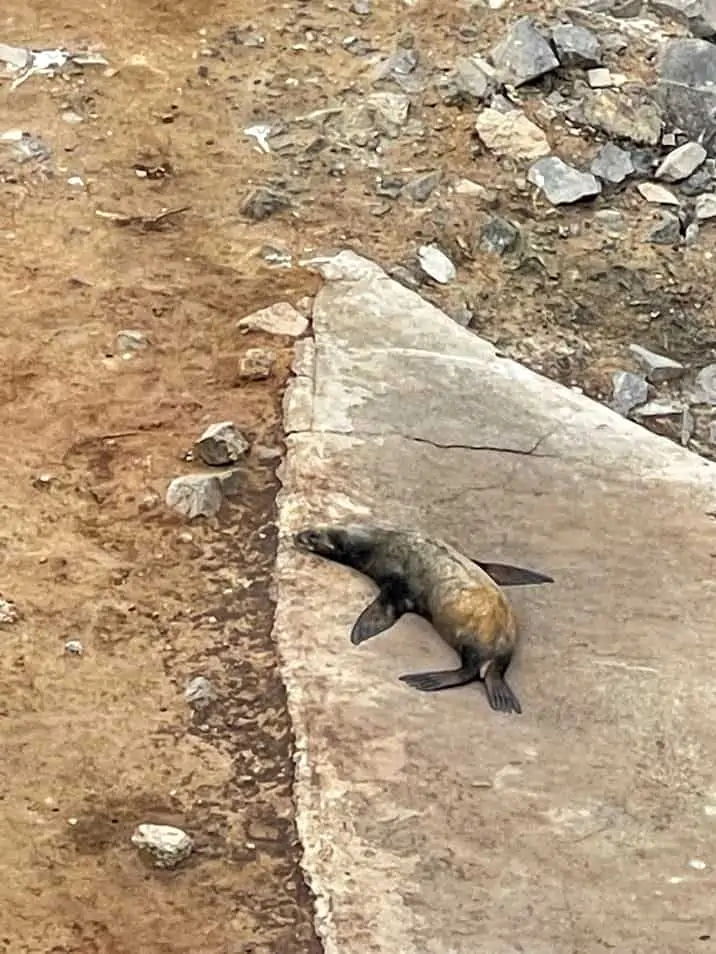 It occurred to me this morning that I only had one day left before we returned to Los Angeles and I had to fly back to Jacksonville, and there was still so much ground to cover. So today, rather than go ashore, I stayed on the ship so I could do as much exploring as possible.
First up was breakfast in the World Fresh Market, which is a simple, easy way to start the day.
It's worth mentioning that there are two ways to be served at the buffet: You can either tell the crew members what you want and they will plate it for you, or you can head over to the grab-and-go station where they have pre-plated items such as salads, smoothies, fruits, and desserts.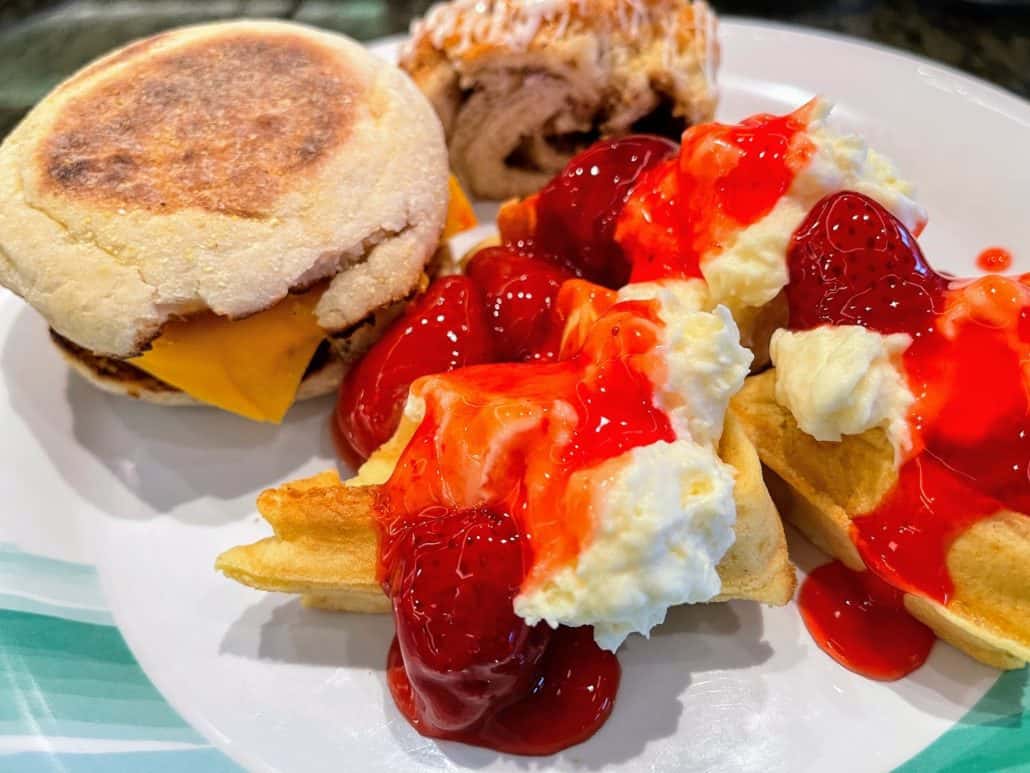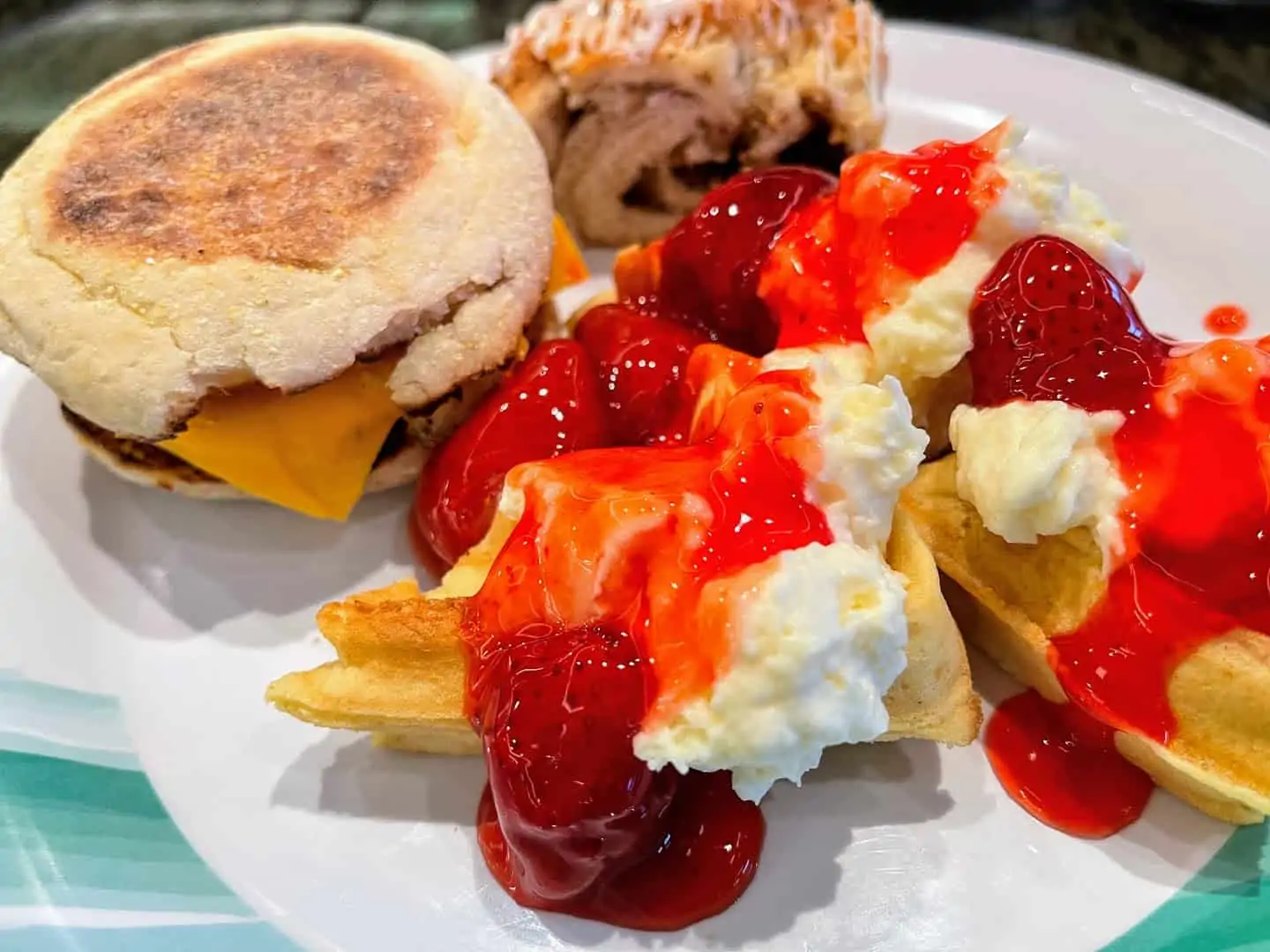 Walking into the buffet area, a crew member is positioned by each door to ensure you wash your hands.
I was impressed by just how seriously they take this effort. Even if you're not there for food but heading for the aft-facing bar, they ask you to please sanitize your hands.
Even though surface transmission rates of the virus are low (the CDC said the rates were around 1 in 10,000 in a study they published in April), it's good to see the cruise line protecting its guests.
Laptop in hand, I walked back to the Wake View Bar to sit and work for a couple of hours. Walking out the back door I saw Holland America's ms Westerdam laid up next to us. Like many other ships, it has been out of service since March of last year.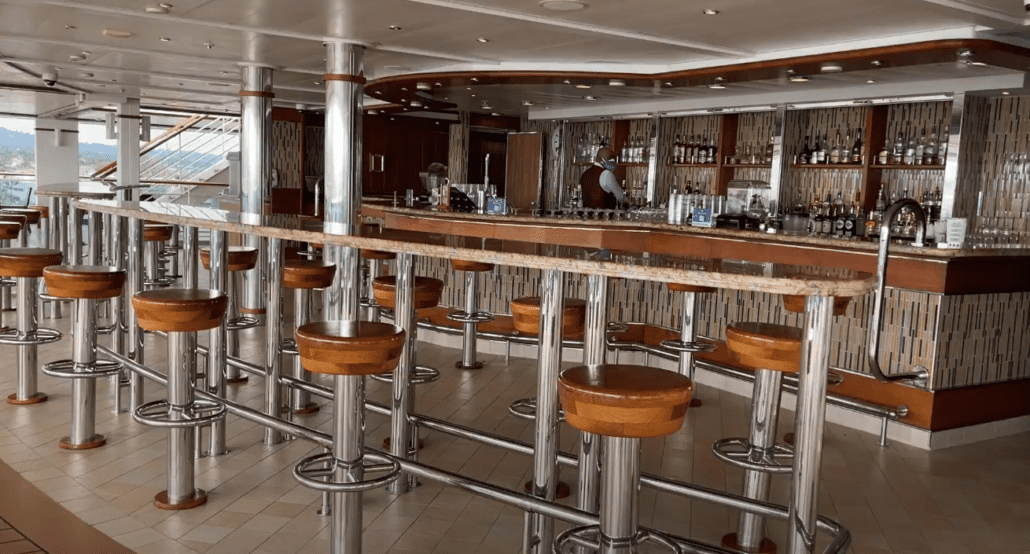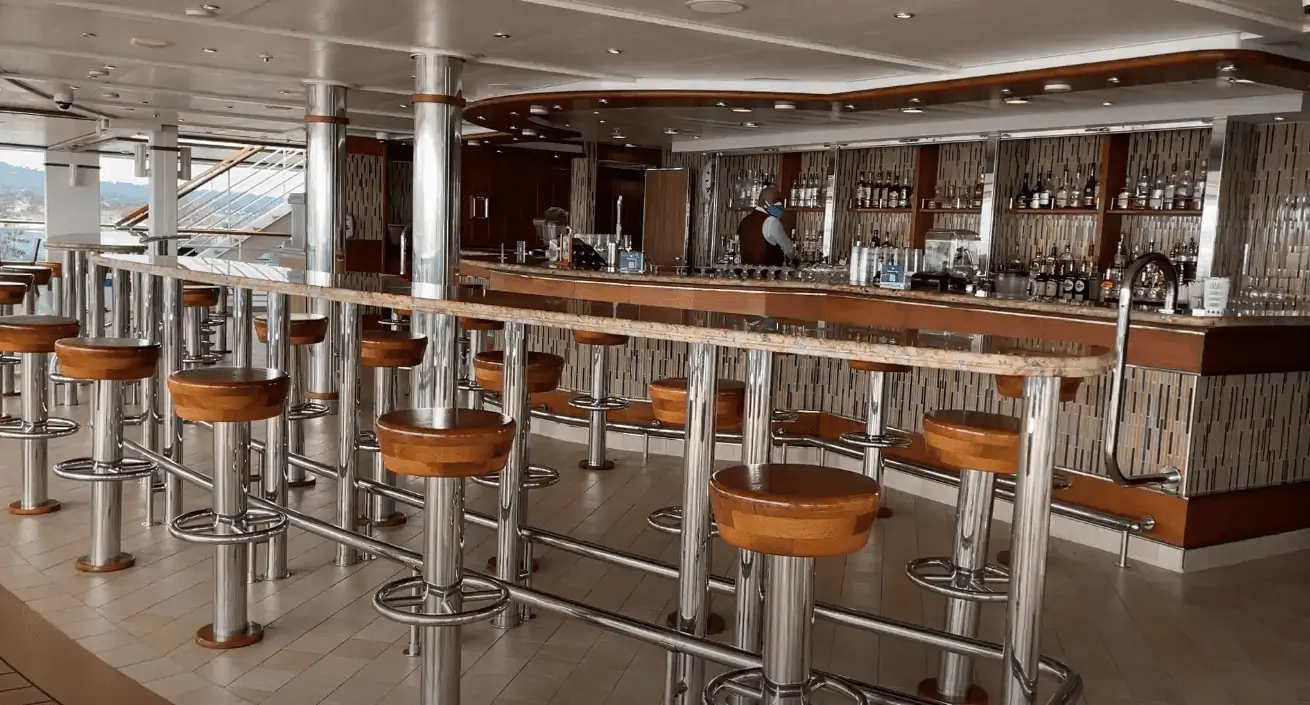 The ship isn't expected to return to service until the May 2022 Alaska cruise season.
Many of these Alaska-bound ships are essentially homeless until that season begins or it makes financial sense to put the ship back into service in another part of the country.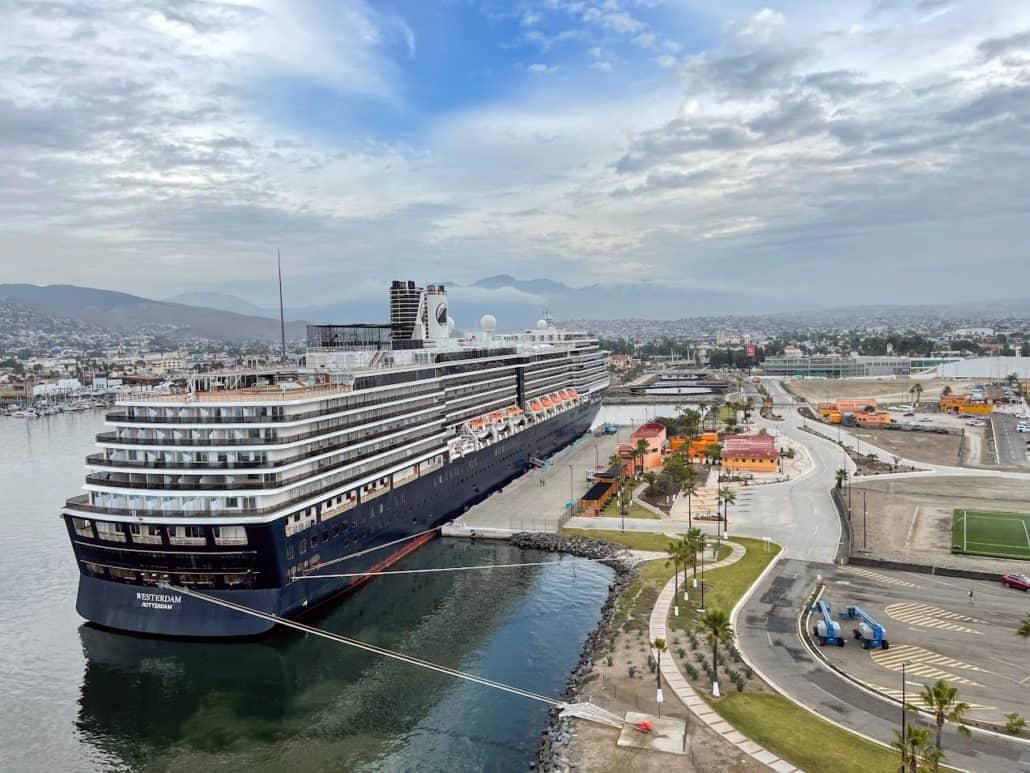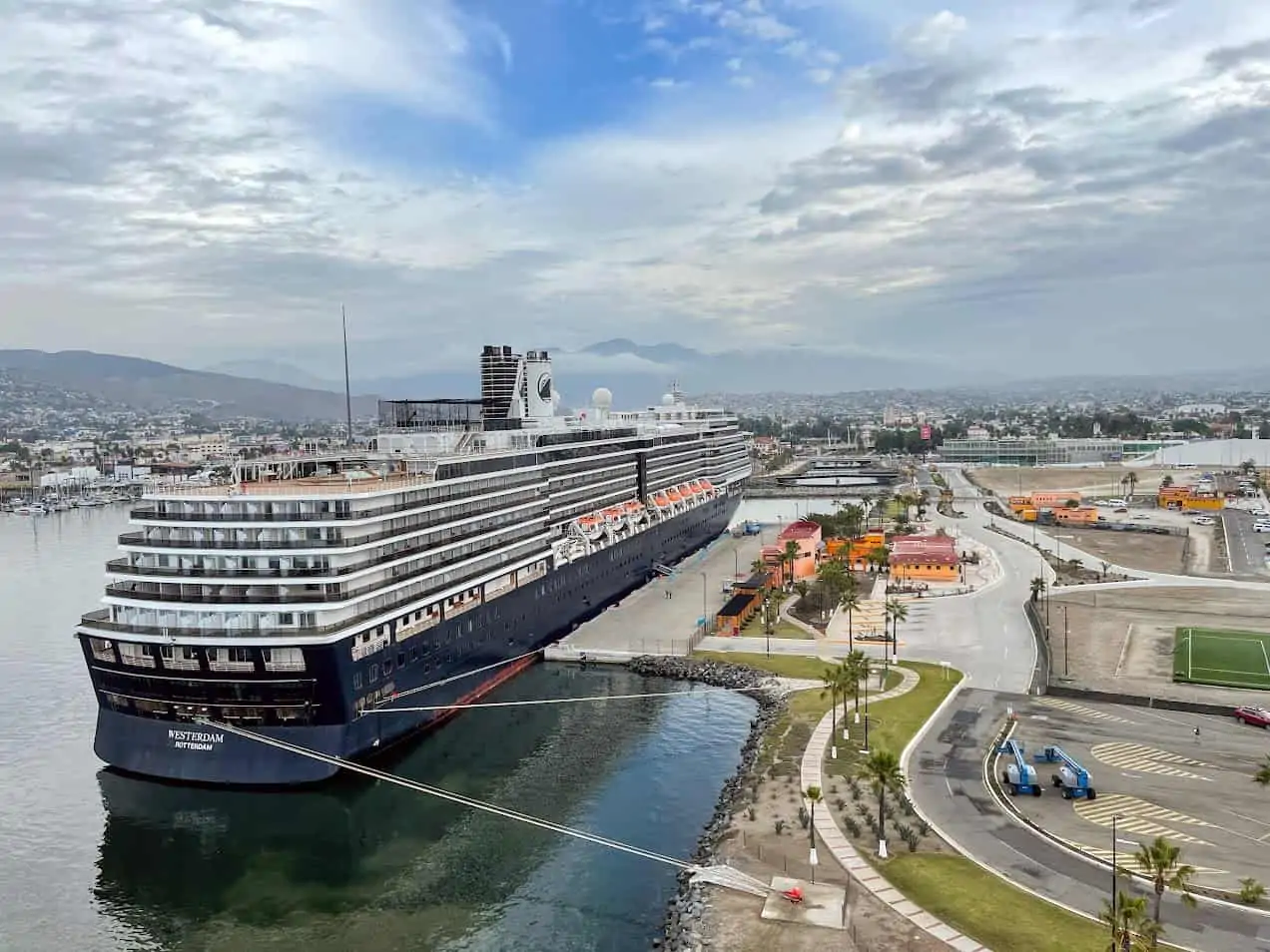 MORE: Is a Short Cruise Right For You? 5 Reasons to Consider Booking One
One area of the Royal-class that I absolutely love is the spa area. I first fell in love with the Lotus Spa during a tour of Sky Princess back in December of 2019. The Enclave is what the line calls its thermal suite, which costs $40 per day for access on Majestic.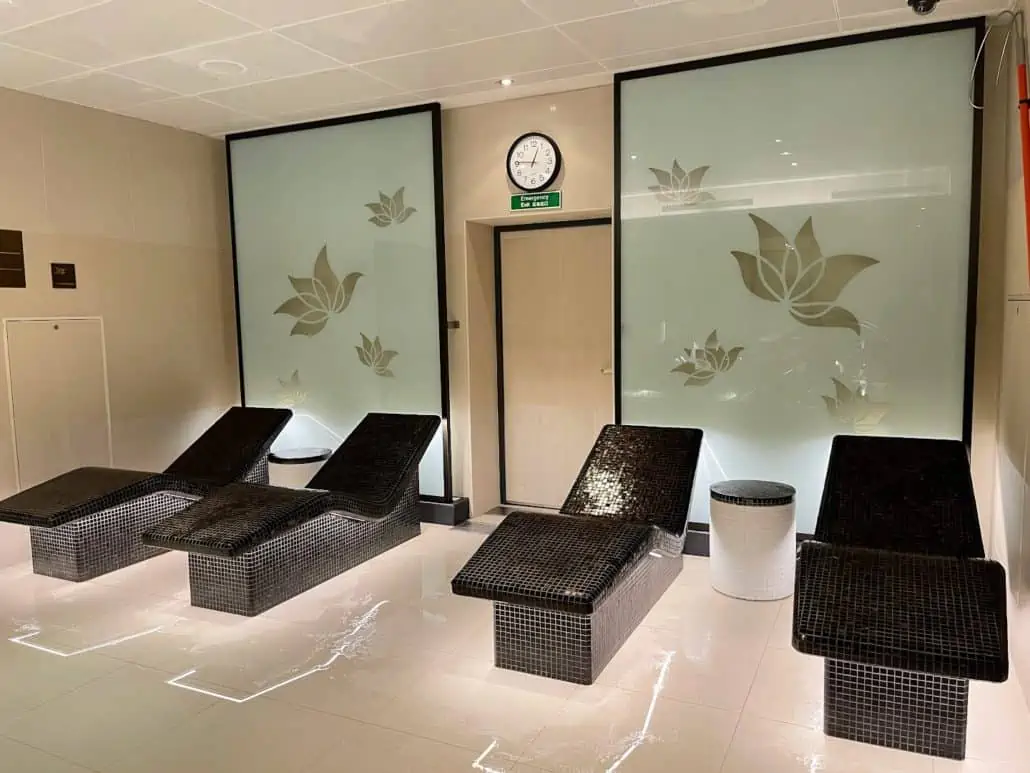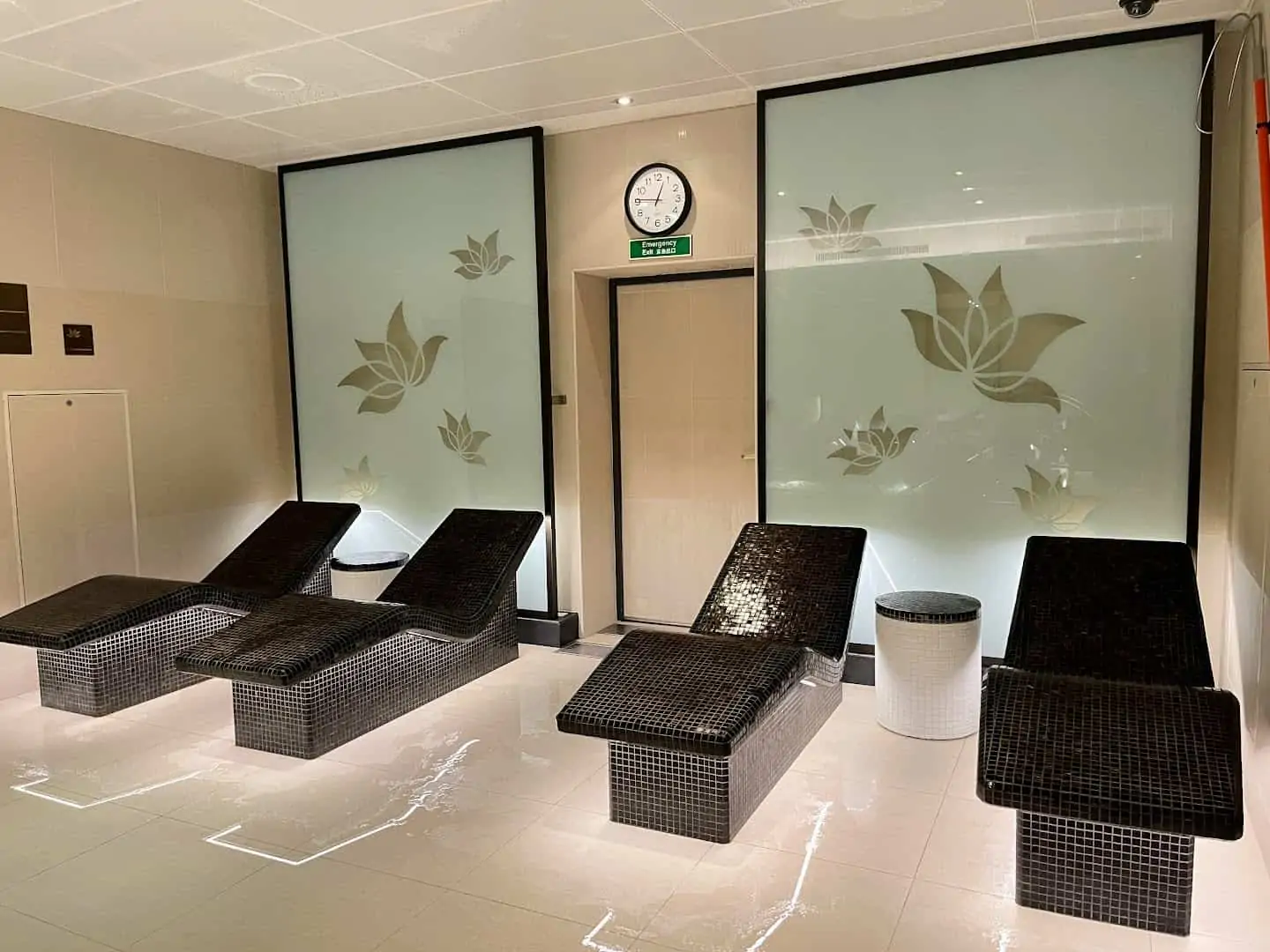 You can also buy a pass for the entire voyage at a reduced cost. The thermal suite was located on deck five in the forward part of the ship and you're given a locker key and an access keycard to swipe in and out of the area.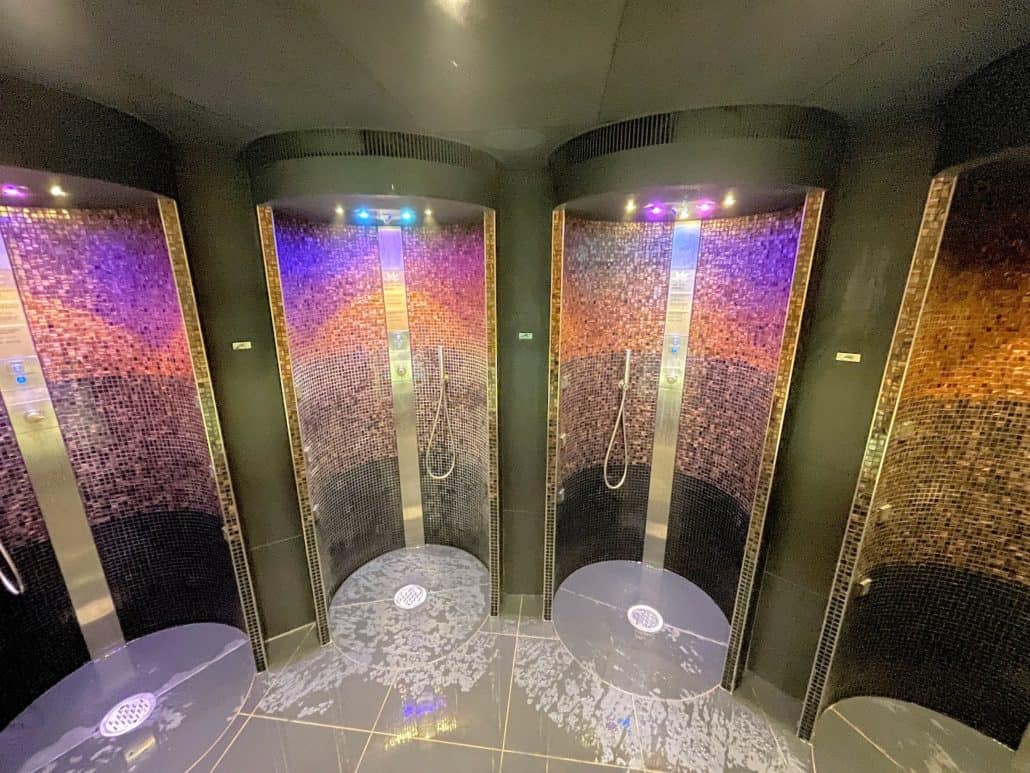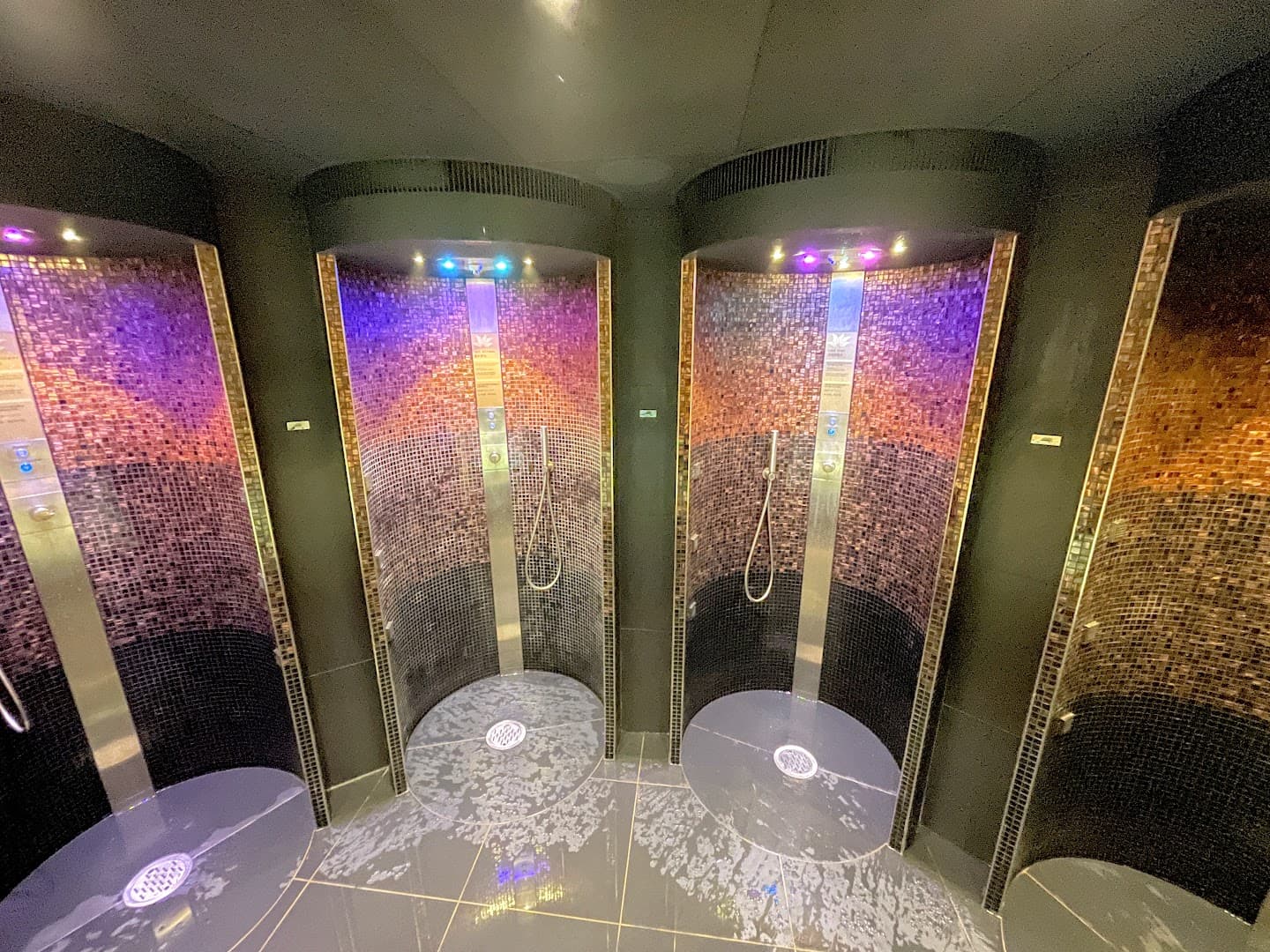 My favorite part of the thermal suite is the heated tile loungers. It's sad to admit, but the older I get, the more my back loves those. There were 12 heated loungers in this space. The most utilized feature in the thermal spa was a mineral pool that had several different jets, a cascading shower waterfall, and racks to sit or lay on. There were also four aromatherapy showers and a Turkish-style steam chamber.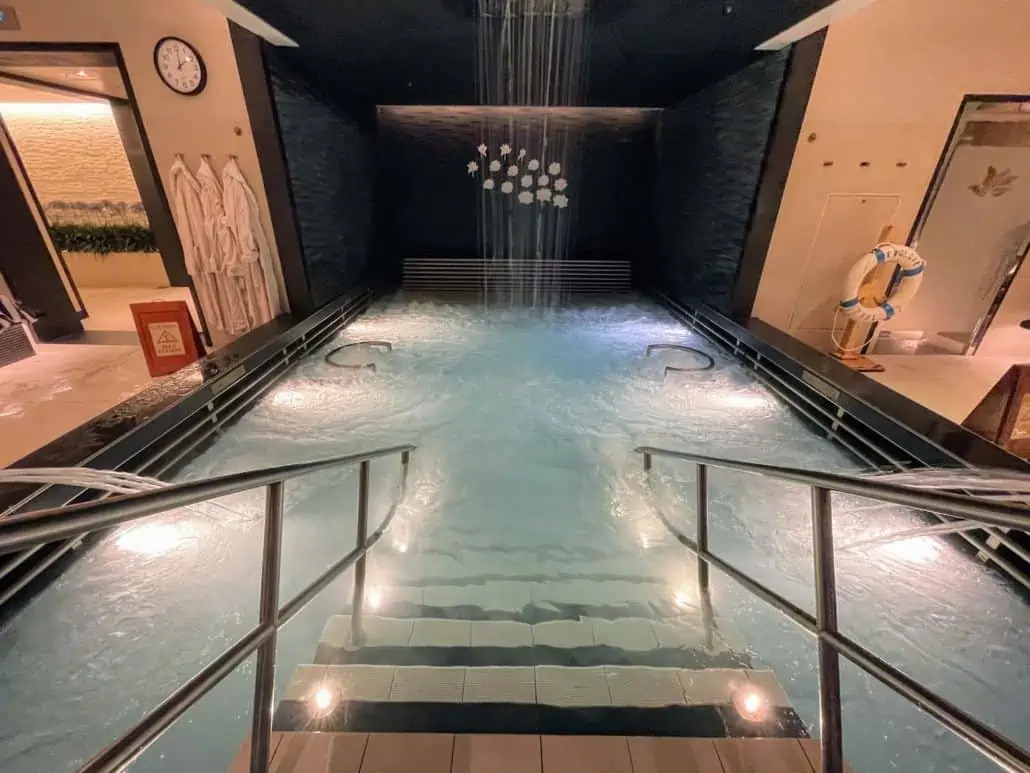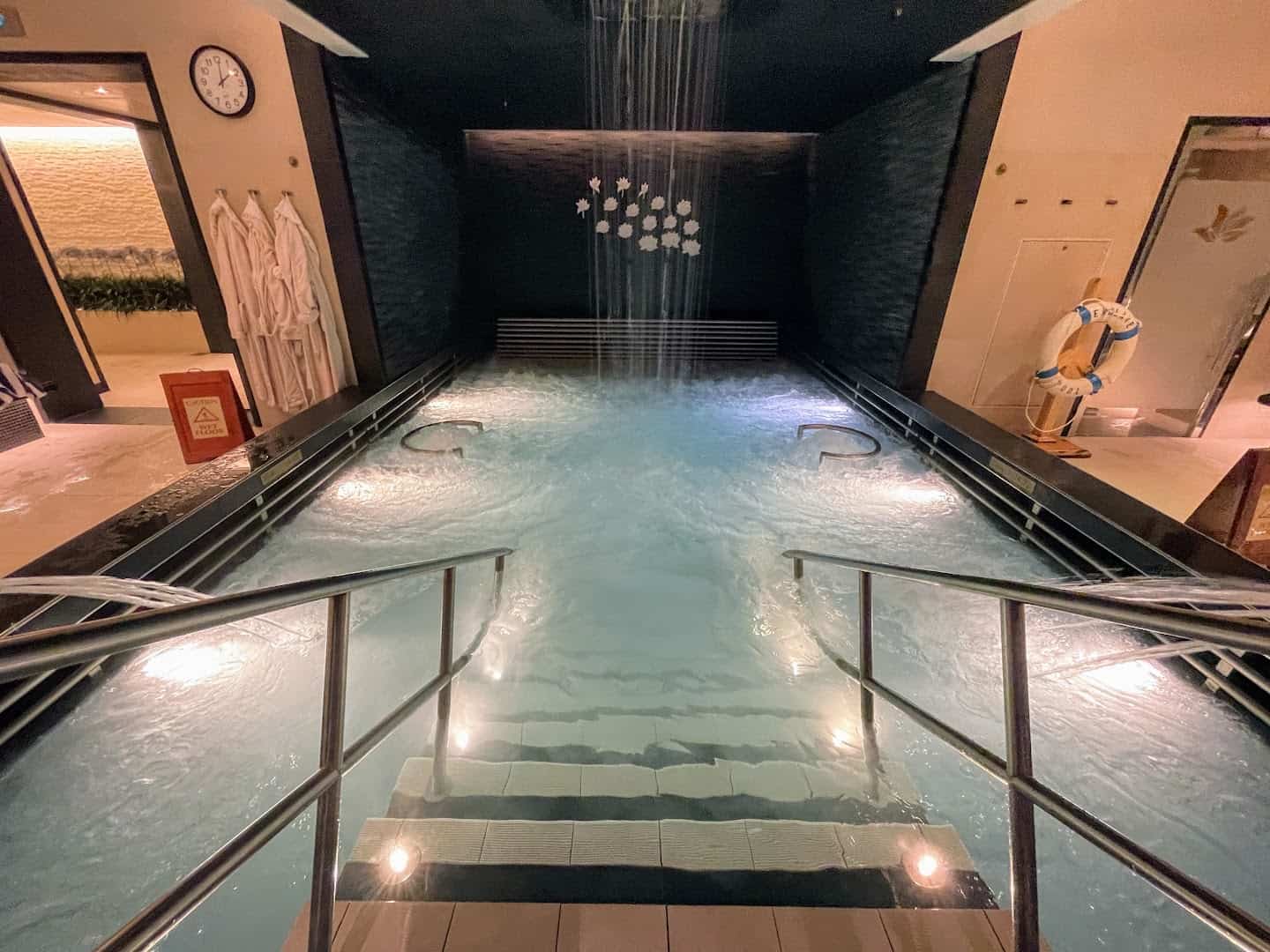 Over my three and a half hours in the spa, I took advantage of nearly every amenity, although the steam chamber is not my thing because I can't do confined spaces. 
They say time flies when you're having fun, but it also jumps ahead when you're relaxing in a spa. Next thing I knew, it was lunchtime.
There are two poolside options — a complimentary noodle bar and a burger and lobster joint. At each venue, a crew member takes your order. On the noodle side, the chef makes your dish to order while you wait, while the burger side used a pager system. The only for-fee item at either was the $15 lobster roll.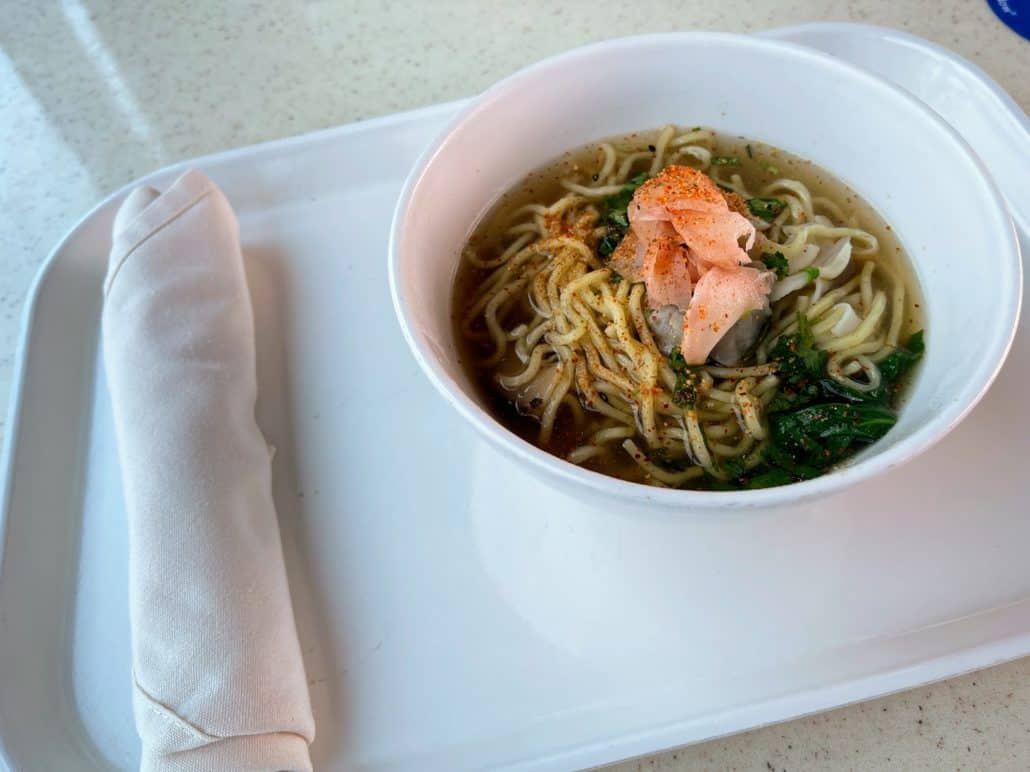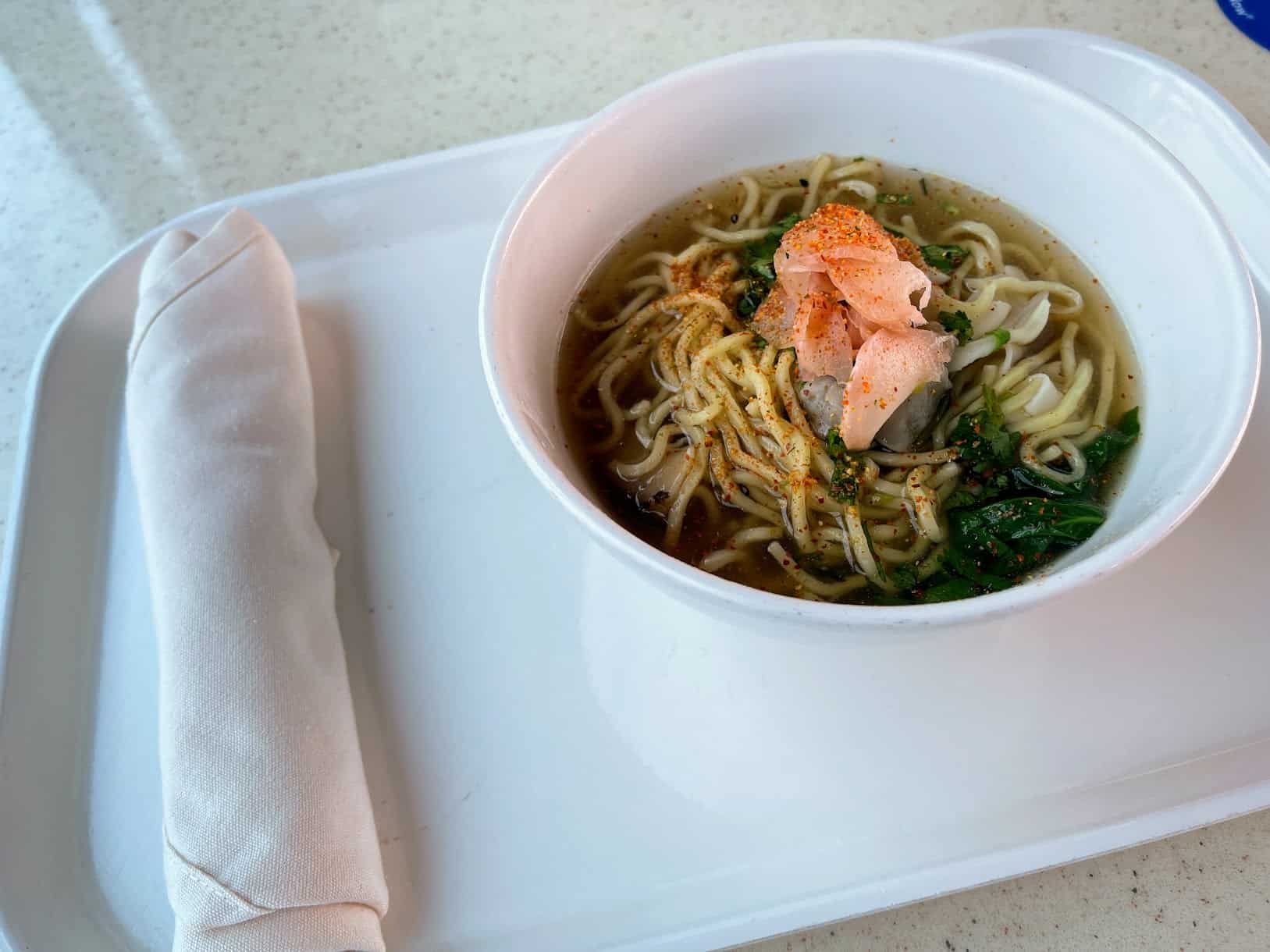 If you're going to charge $15 for a lobster roll, make it a little larger and with more meat, less filler.
You can get one with fresh lobster in Boston for the same price. (Note: Carnival's lobster roll at Seafood Shack is $12 and Royal was $14.95 the last time I sailed, both with twice the meat as what was served here.)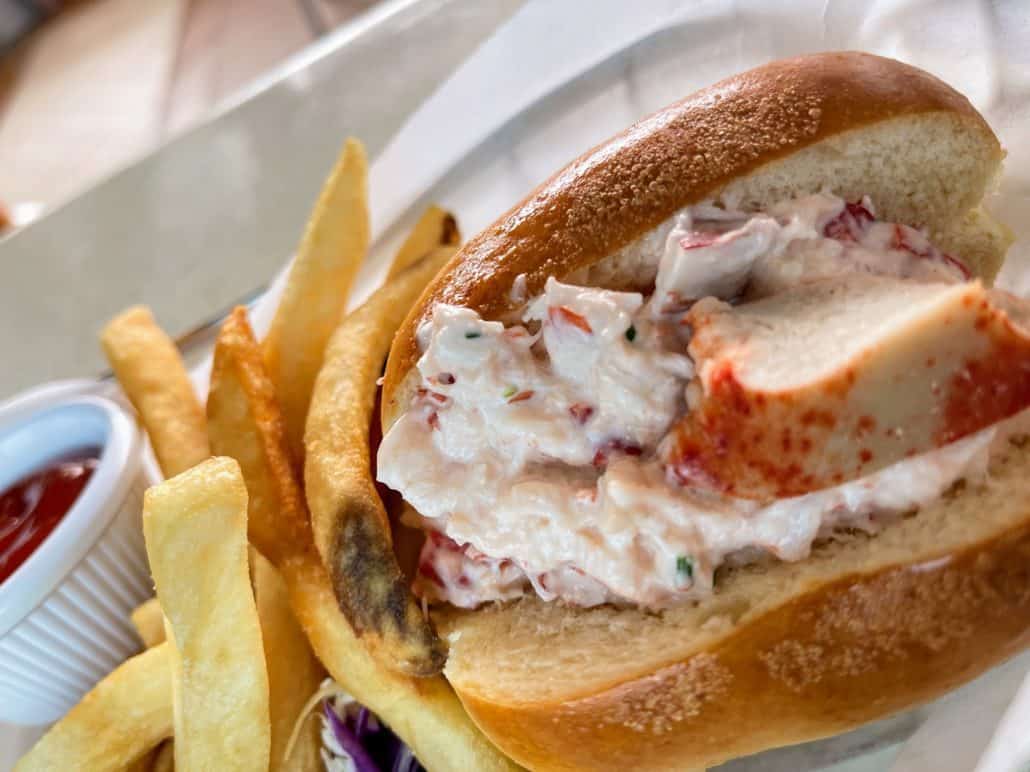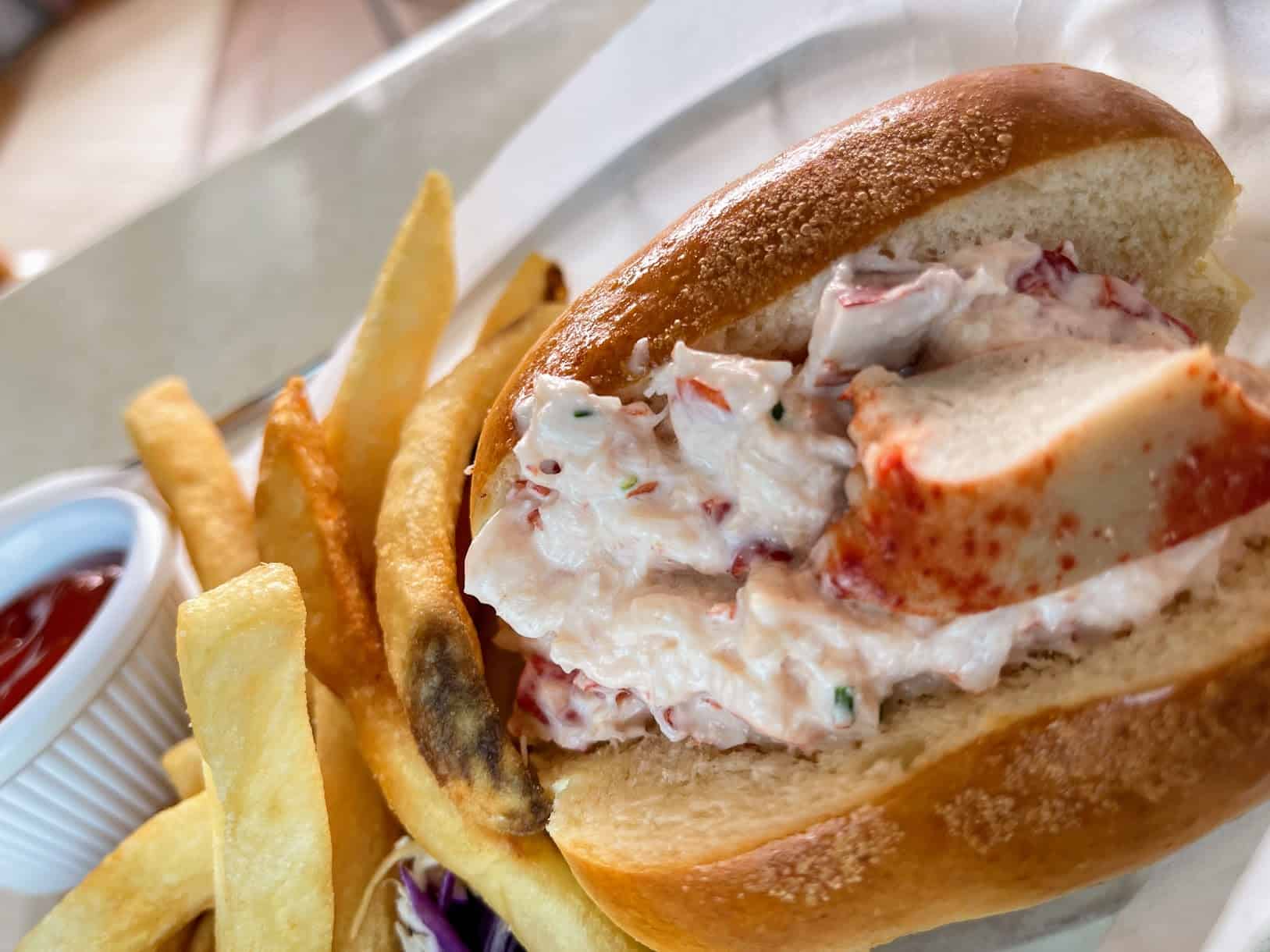 If I were to rate both poolside eateries, the Asian venue would win hands down. I went with the noodle bar, ordering a pork wonton soup with a little cilantro and Asian spices, and it was delicious.
The food from the other side consisted of cold chicken tacos and a small lobster roll. The bacon cheese fries were decent.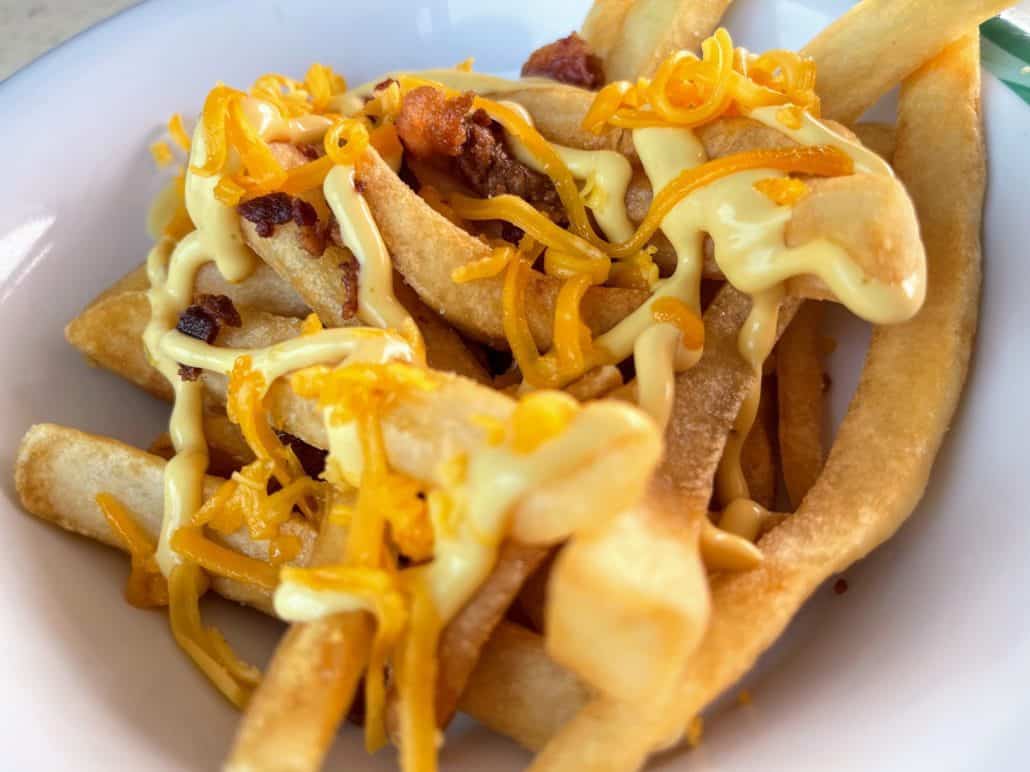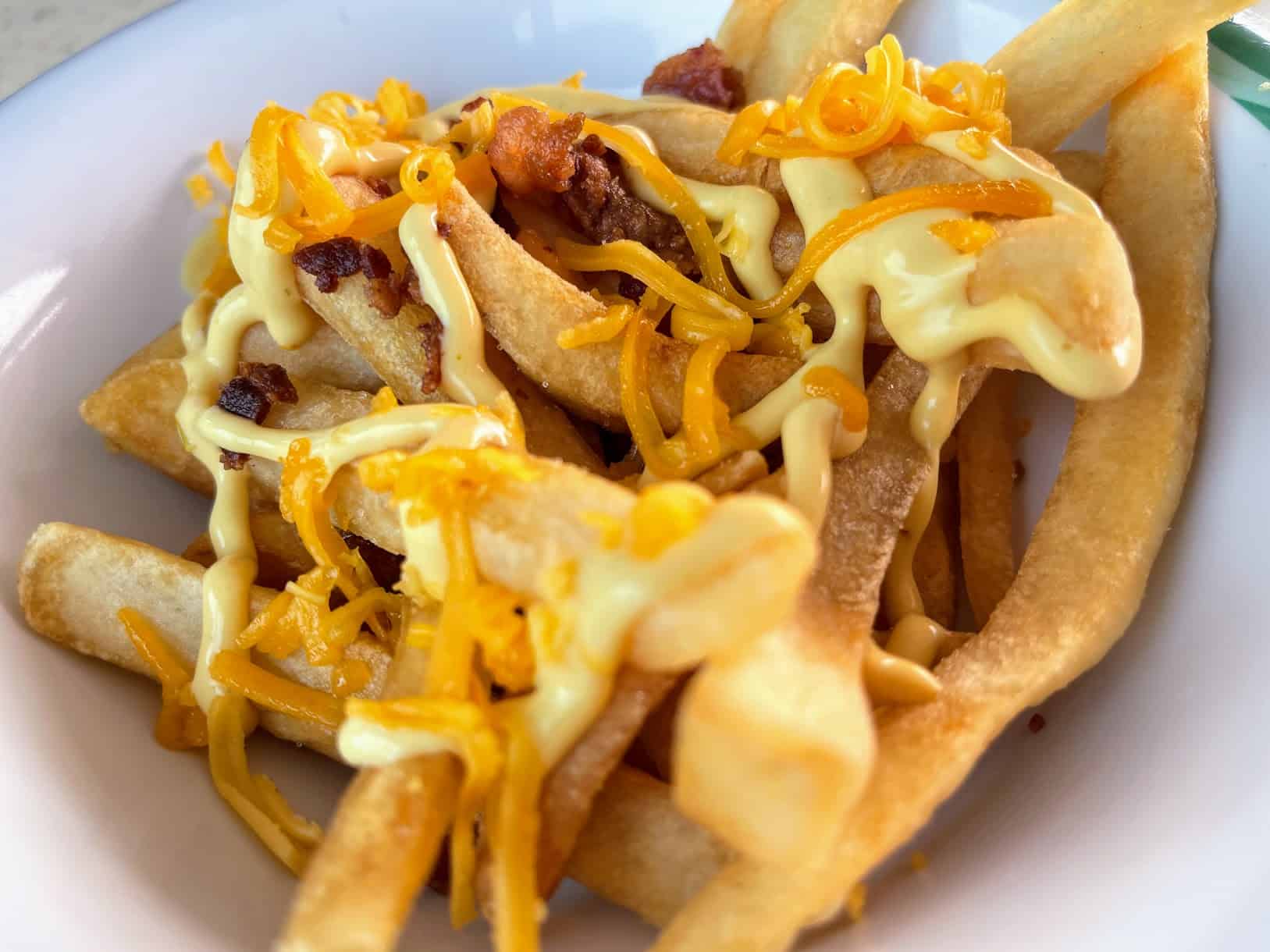 I did wind up disembarking in Ensenada for five minutes just to say I got off the ship, but once I saw that the little stores at the port were closed, I got right back onboard.
The gym on Majestic Princess is set up nicely and has your basic cardio and strength-building equipment; off to the side there's a dance studio. If you want to work out in the fresh air, there's some light exercise equipment next to the basketball court on deck 17.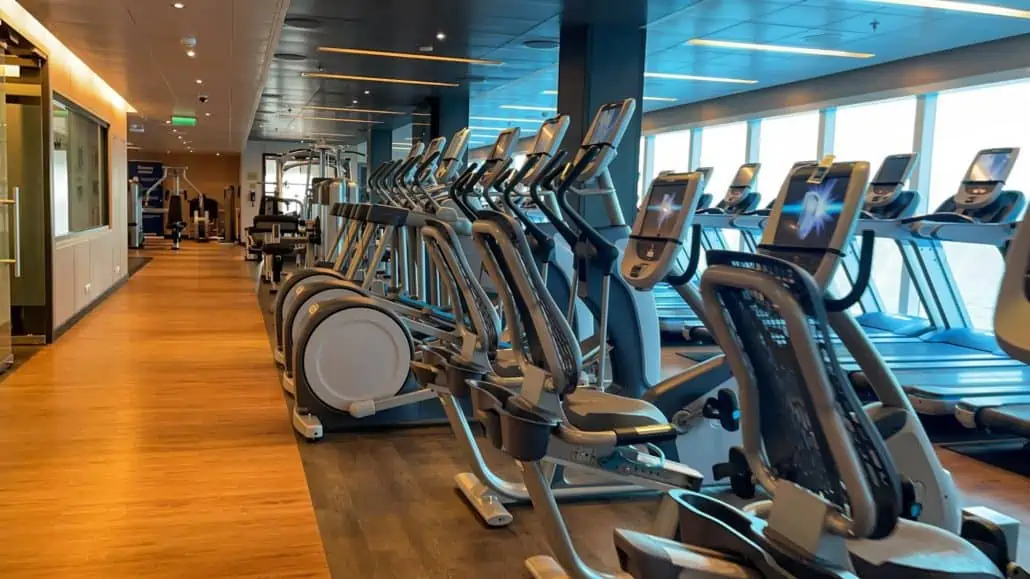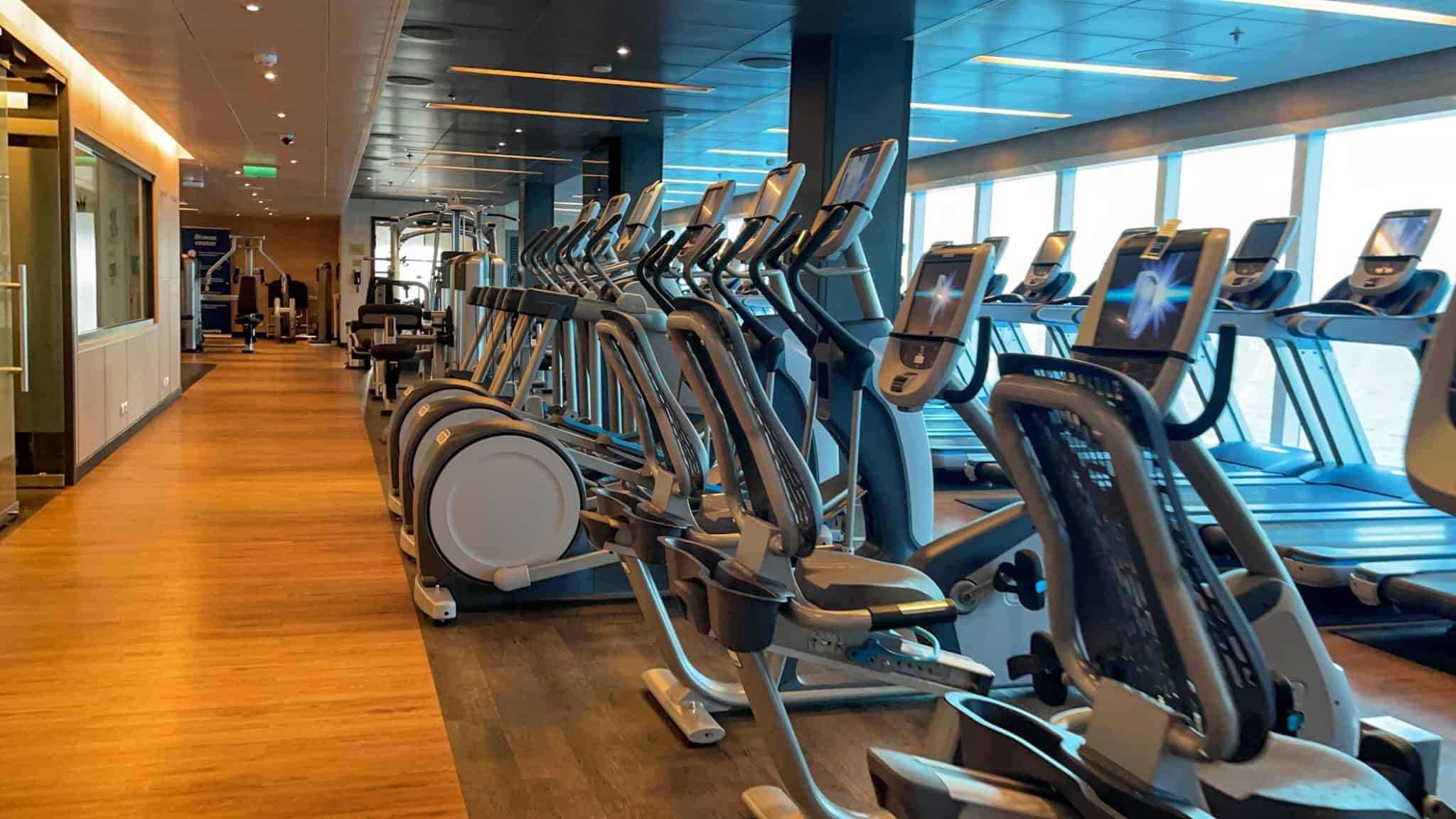 As far as wearing masks in the gym, they told me that if you're running or doing heavy cardio, it is not required but that you have to mask up while working out for everything else. I didn't make it into the gym this sailing except to take some photos and a couple video shots.
Another place I didn't get to check out was the kid's club because it was closed every time I walked by. Like the gym, it's also located on deck 17 aft.
Walking by, I saw three different areas for ages 3-7, 8-12, and 13-17. We only had a handful of children under 18 on our sailing, so it might well be that they either didn't open these at all or had limited hours of operation.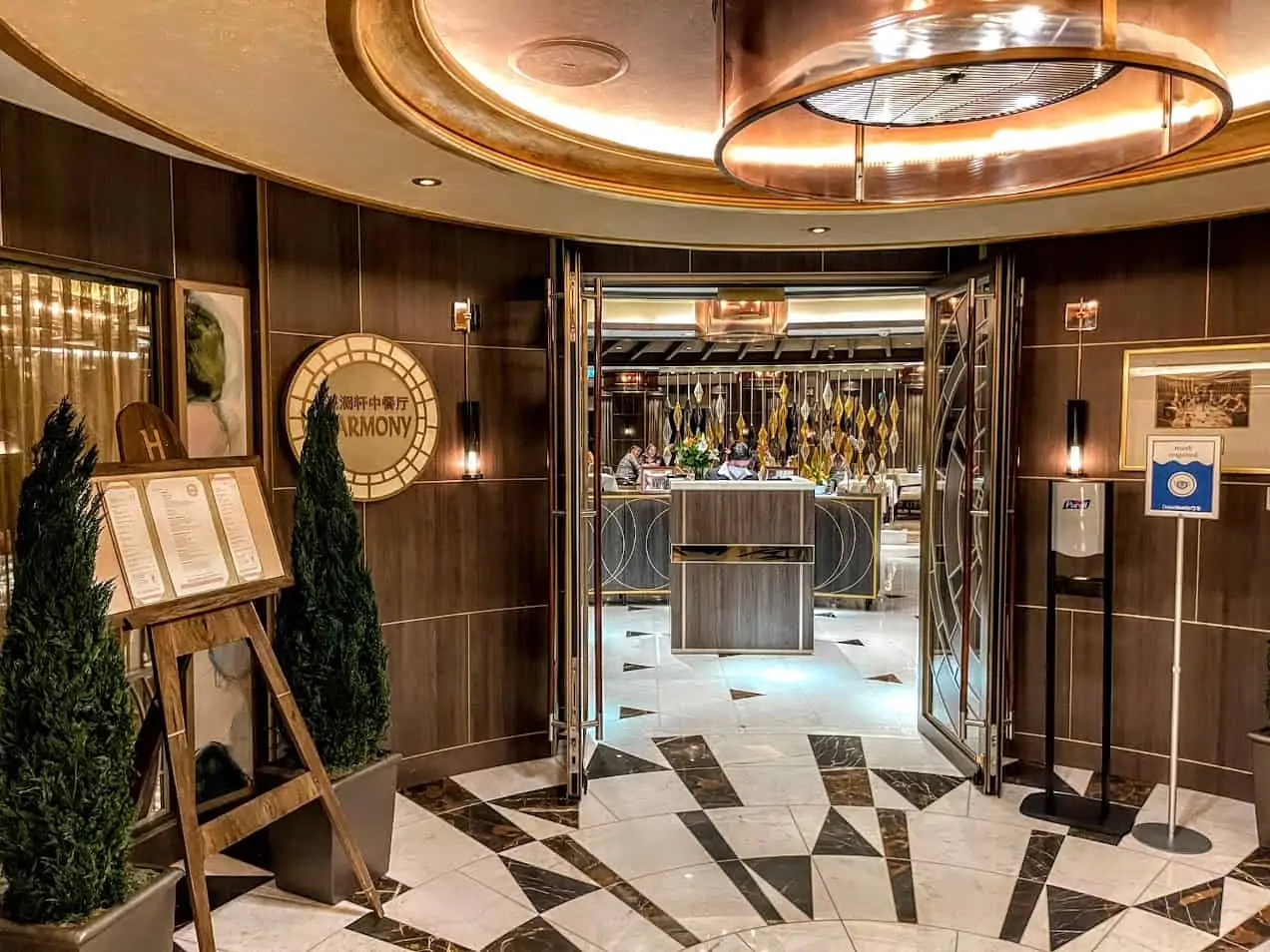 Dinner tonight was in another specialty restaurant, Harmony. If you're familiar with Princess' offerings and wondering why you've never heard of this venue before, it's because on other ships in the Royal class, this is where you'll find the Italian venue Sabatini's.
Because Majestic Princess was created for the Asian market, it was only fitting to have a Chinese restaurant onboard.
This venue, like Crown Grill, has a $29 per guest surcharge. The meal was more fast-paced than the night before in the French bistro, and within 50 minutes we had already received our appetizer, soup, and entrée.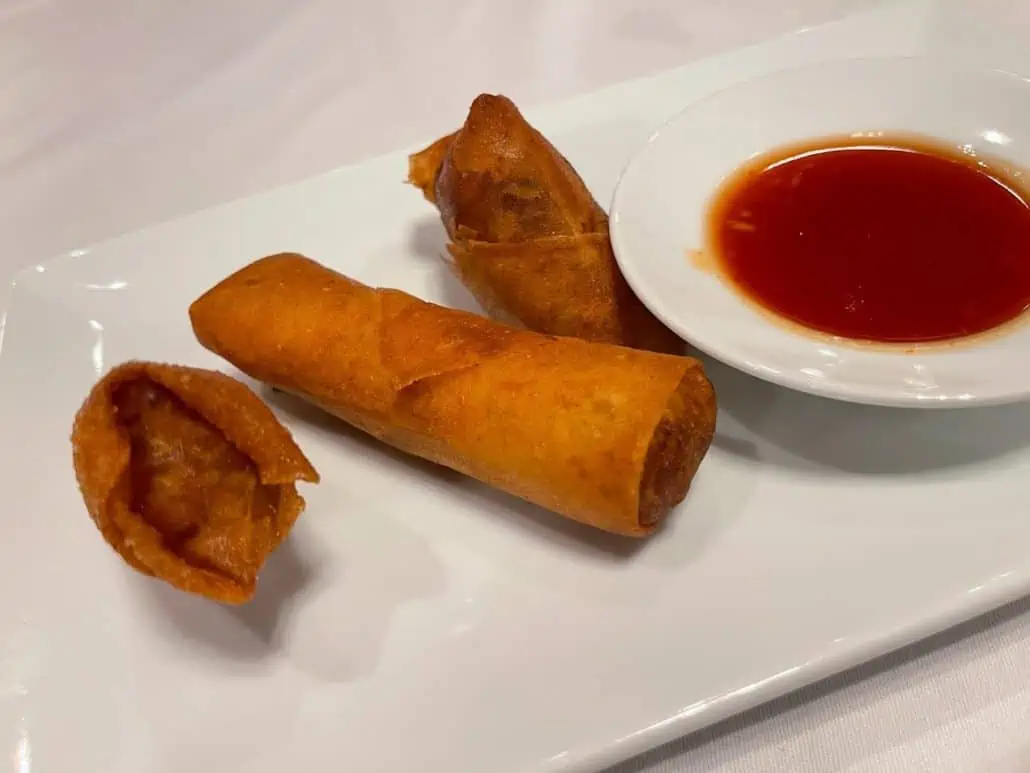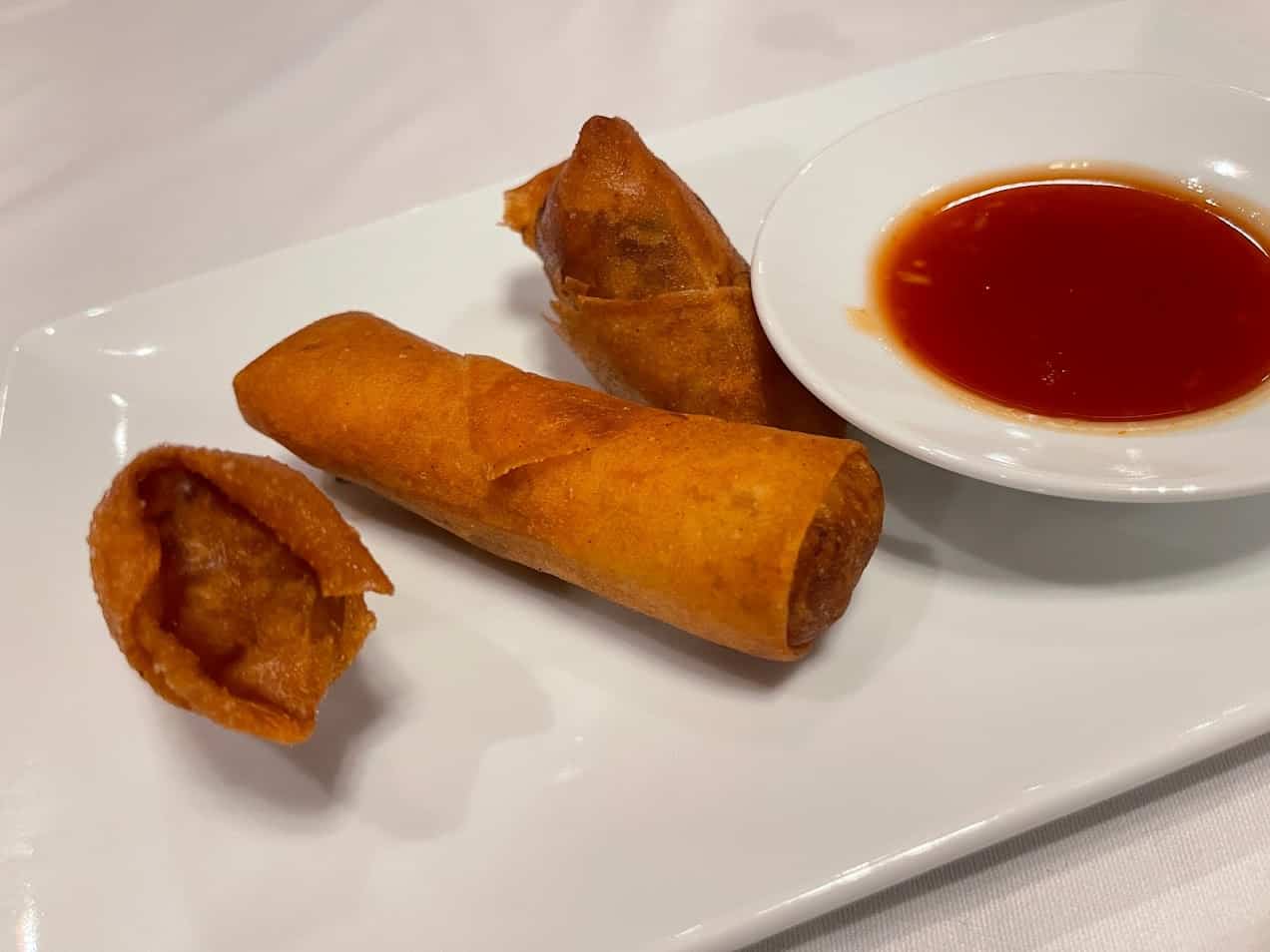 The dishes come out family-style instead of being individually plated and it's nice because you can order a spread for the table and have a sampling of all.
We went with crispy salt and pepper chicken, shrimp spring rolls, and crab rangoon to start, followed by pork wonton soup.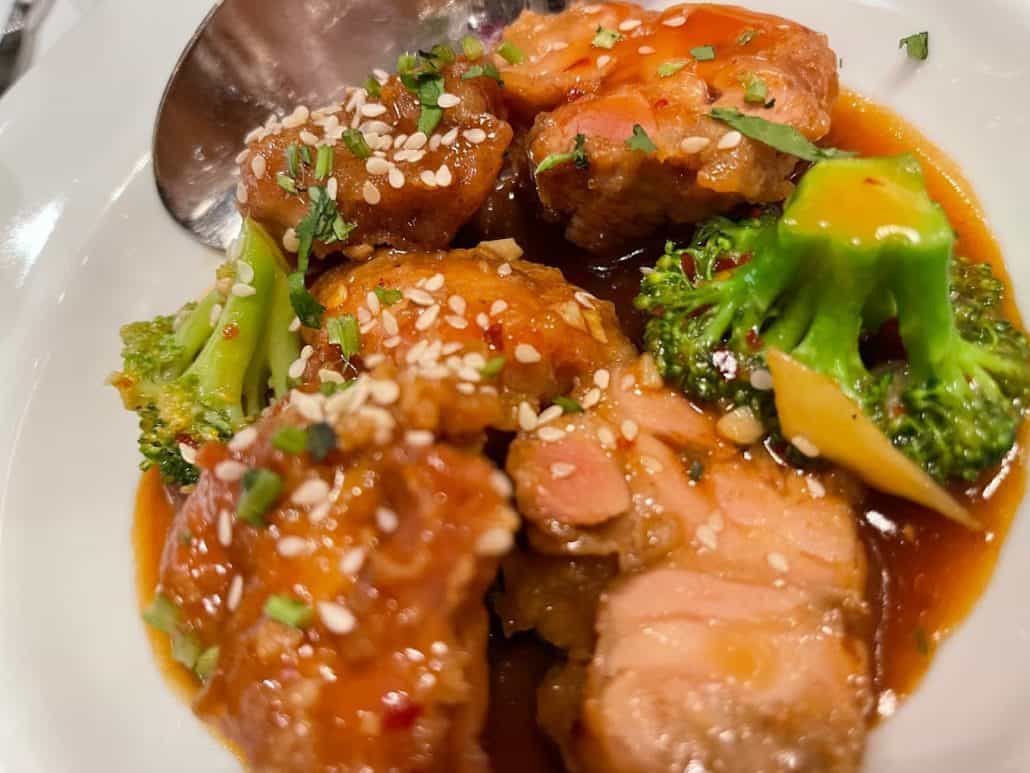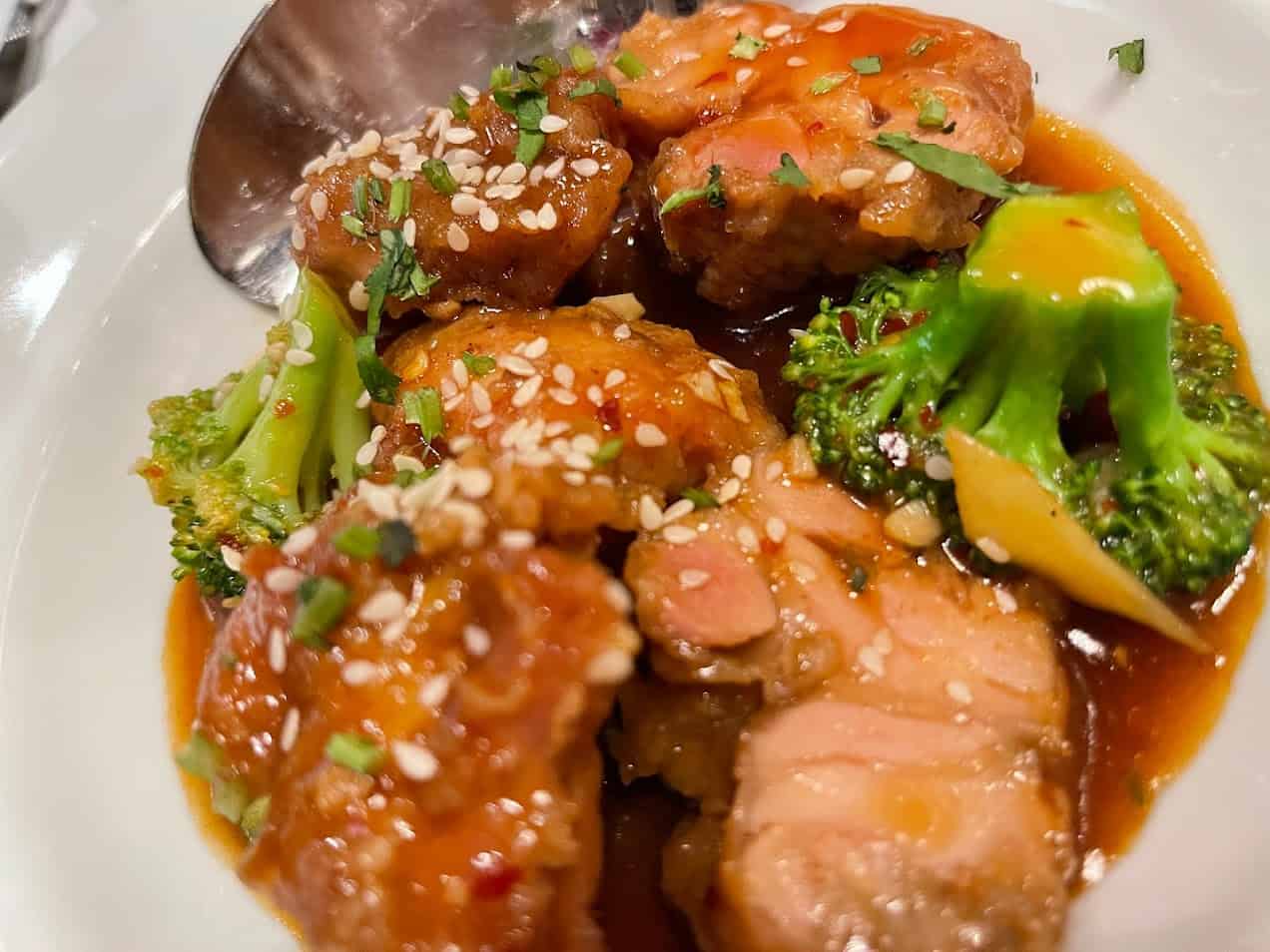 For the entrée, it was General Tsos chicken and wok-fried lobster ($12 add-on). The dessert was red bean creme brûlée, which I didn't think I would like, but it had a sweet taste, almost like a Boston baked bean candy.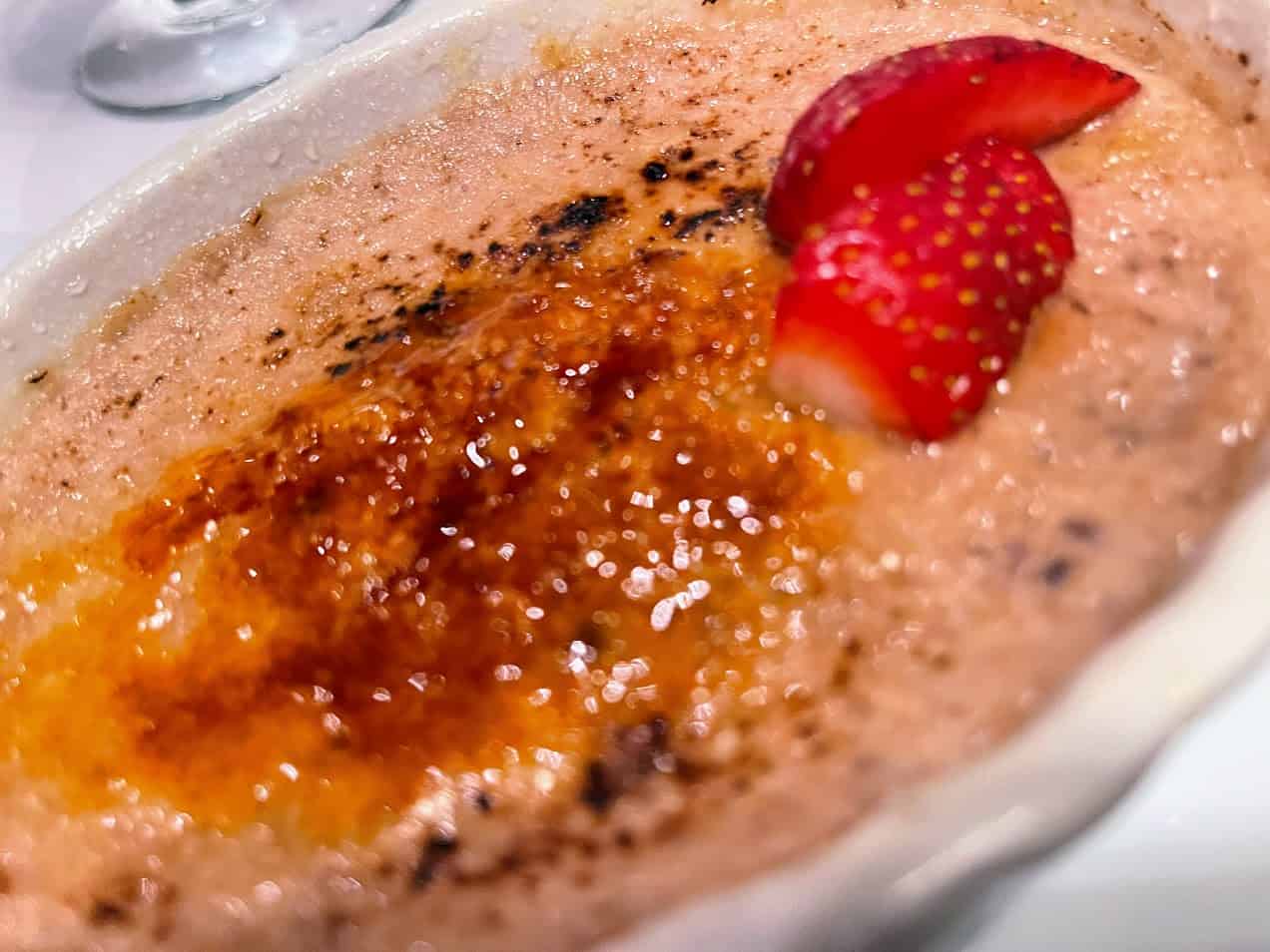 After dinner, we strolled through the atrium to see what was happening and check out a spot that I managed to miss the entire voyage: the International Café.
This Princess institution is known for its selections of coffees, teas, and small bites. The food is complimentary; the beverages are not.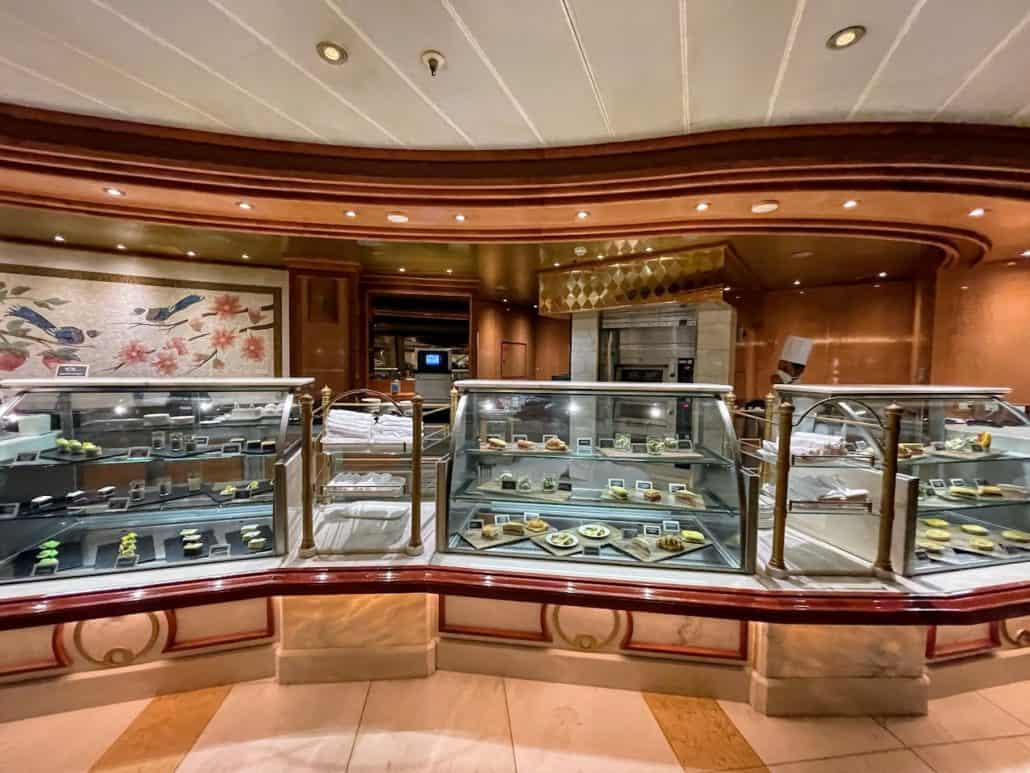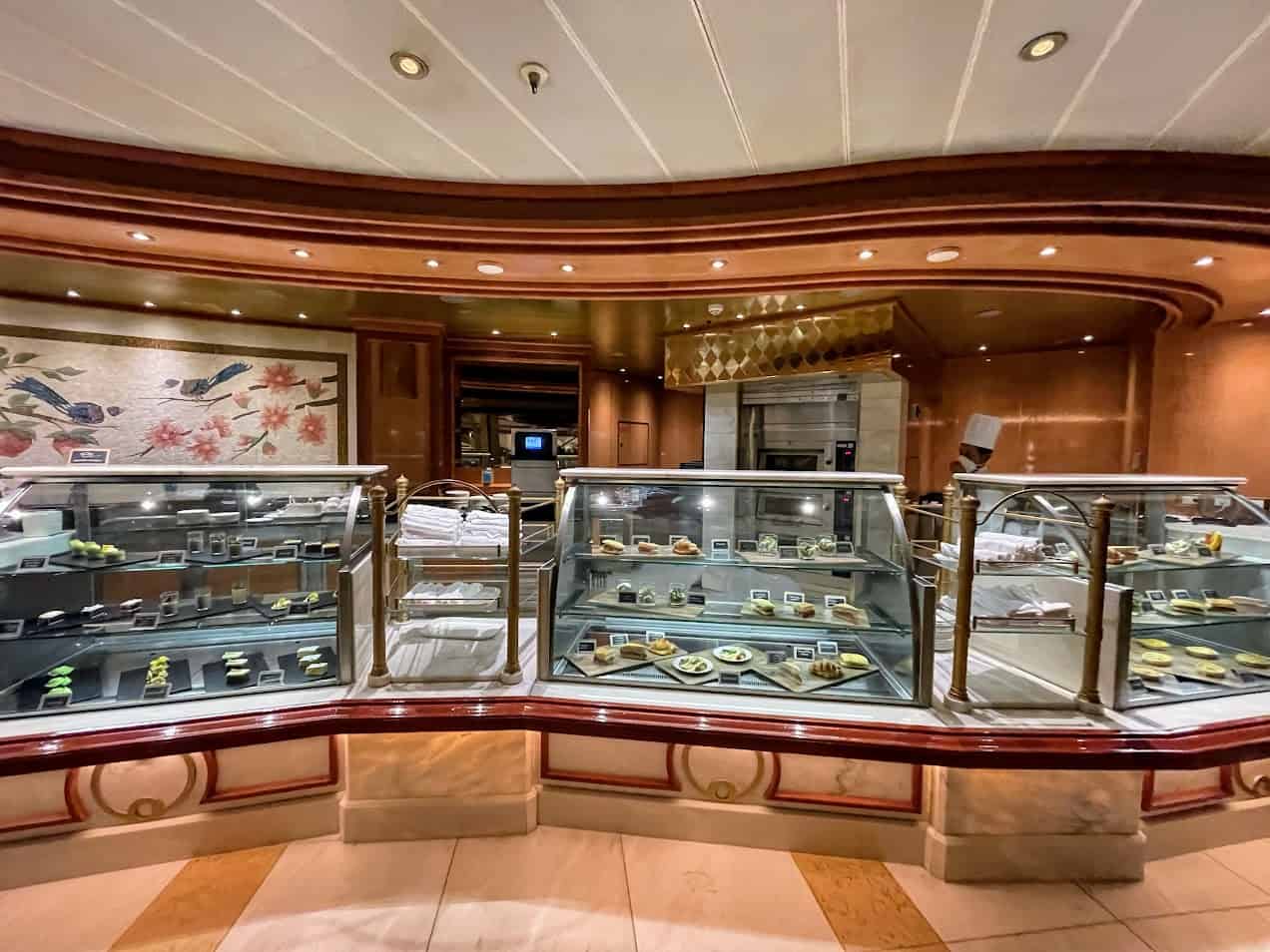 They also have the Grounds Coffee Package available to purchase, a pre-set price that you can pay for before your sailing. I learned the hard way that it could not be purchased onboard — only prior to your sailing.
Now it's off to bed. When I wake up I'll be back in Los Angeles and it'll be time to trade this ship for an airplane ride back to Florida.
Check out my other Majestic Princess trip reports: