If you've been following along with my recent trip reports, you know I've been on a roll where first-time experiences are concerned.
Earlier this summer, I  did the maiden voyage of Carnival's Mardi Gras, and a few weeks later did my very first Disney Cruise Line sailing on Fantasy. 
This weekend proved to be a first for not only me — I've never done a California coastal itinerary or used Princess' Ocean Medallion technology — but for the ship as well, as Majestic Princess makes her California debut.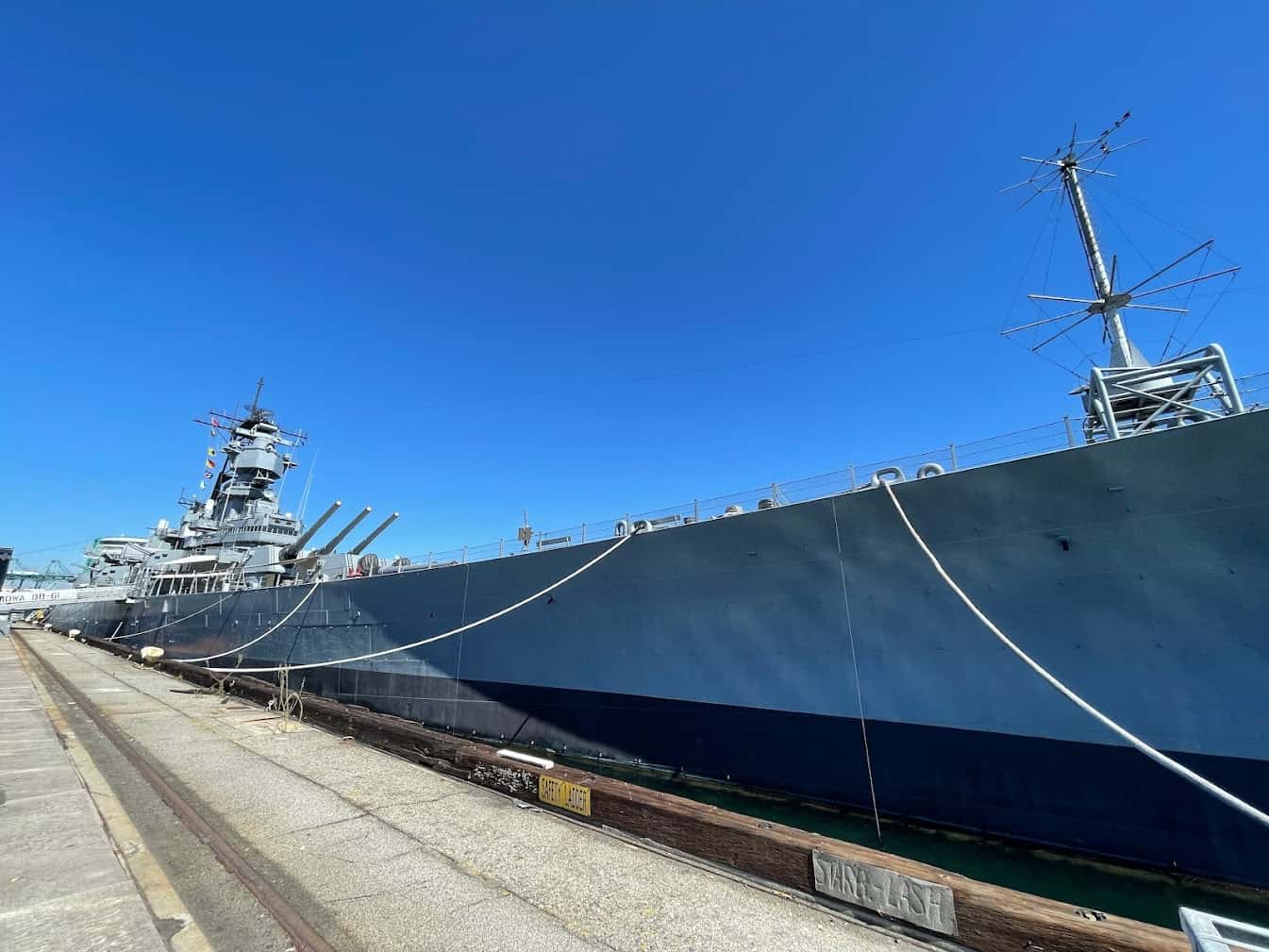 I flew in the night before and stayed at the Crowne Plaza Harbor, which is convenient to the port. The best part is that you can watch the ships arriving in the morning because the hotel is only a block from the harbor.
If you happen to have a harbor-front view, you can do it from your room. If not, it's an easy walk to the water. I tried to board the USS Iowa for a tour but it was closed for a special event.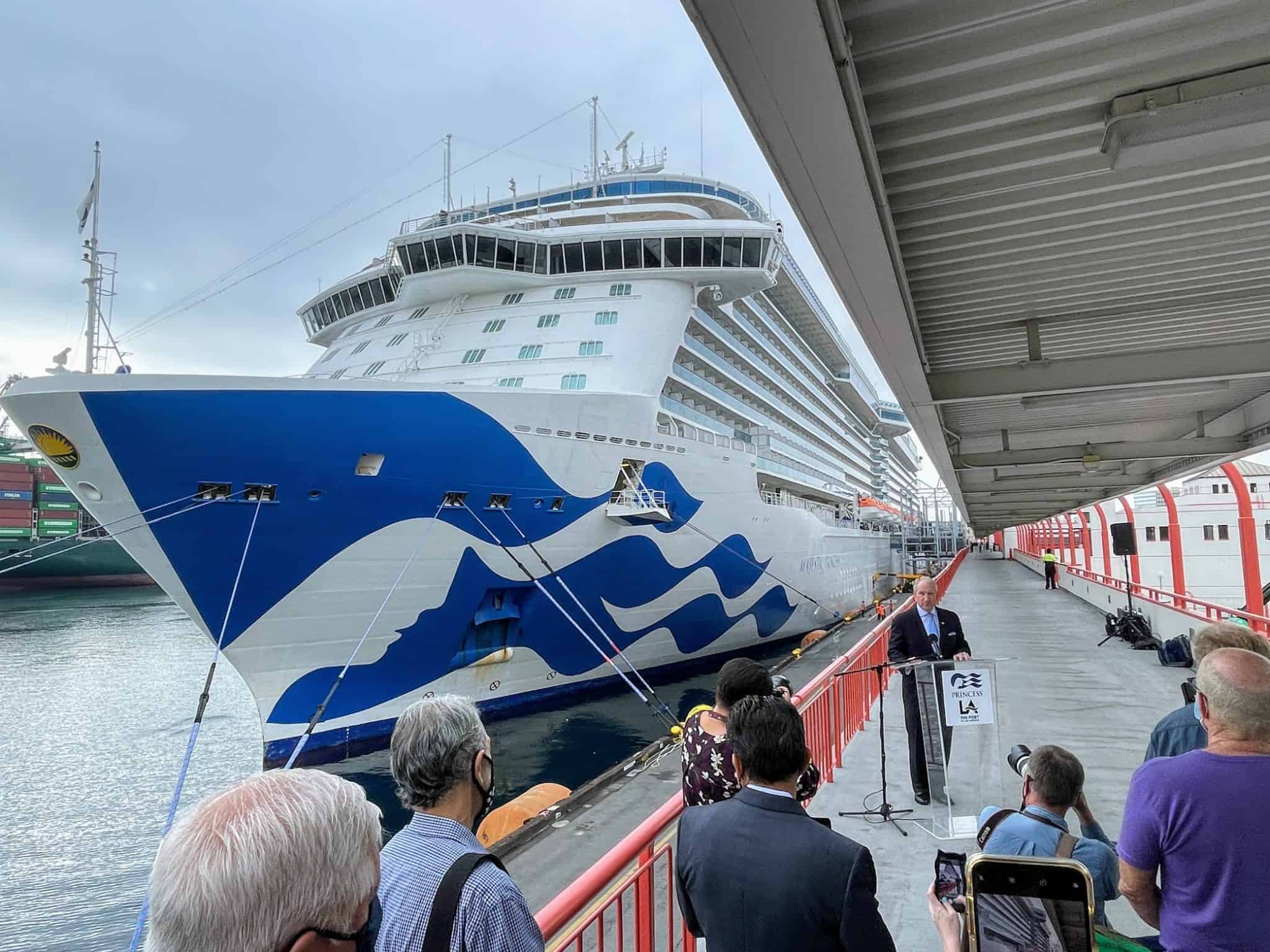 After arriving at the World Cruise Center in Los Angeles (San Pedro technically), I went through a security checkpoint and attended a ceremony welcoming Majestic Princess to Los Angeles for the first time.
Princess Cruises President Jan Swartz and the Port Director of Los Angeles were speaking on the milestone of having Majestic back in the U.S. and sailing from California.
The ship will sail from Southern California until May 2022, at which point she'll head north for the summer 2022 Alaska season.
READ MORE: Los Angeles Welcomes Majestic Princess 
Thanks to Princess' Ocean Medallion, embarkation was hands-down the easiest I've ever experienced. If you're unfamiliar with the technology, it's a little disc that you can wear (and customize) for your voyage. Before the cruise, you check in online or the app and that makes you "Ocean Ready."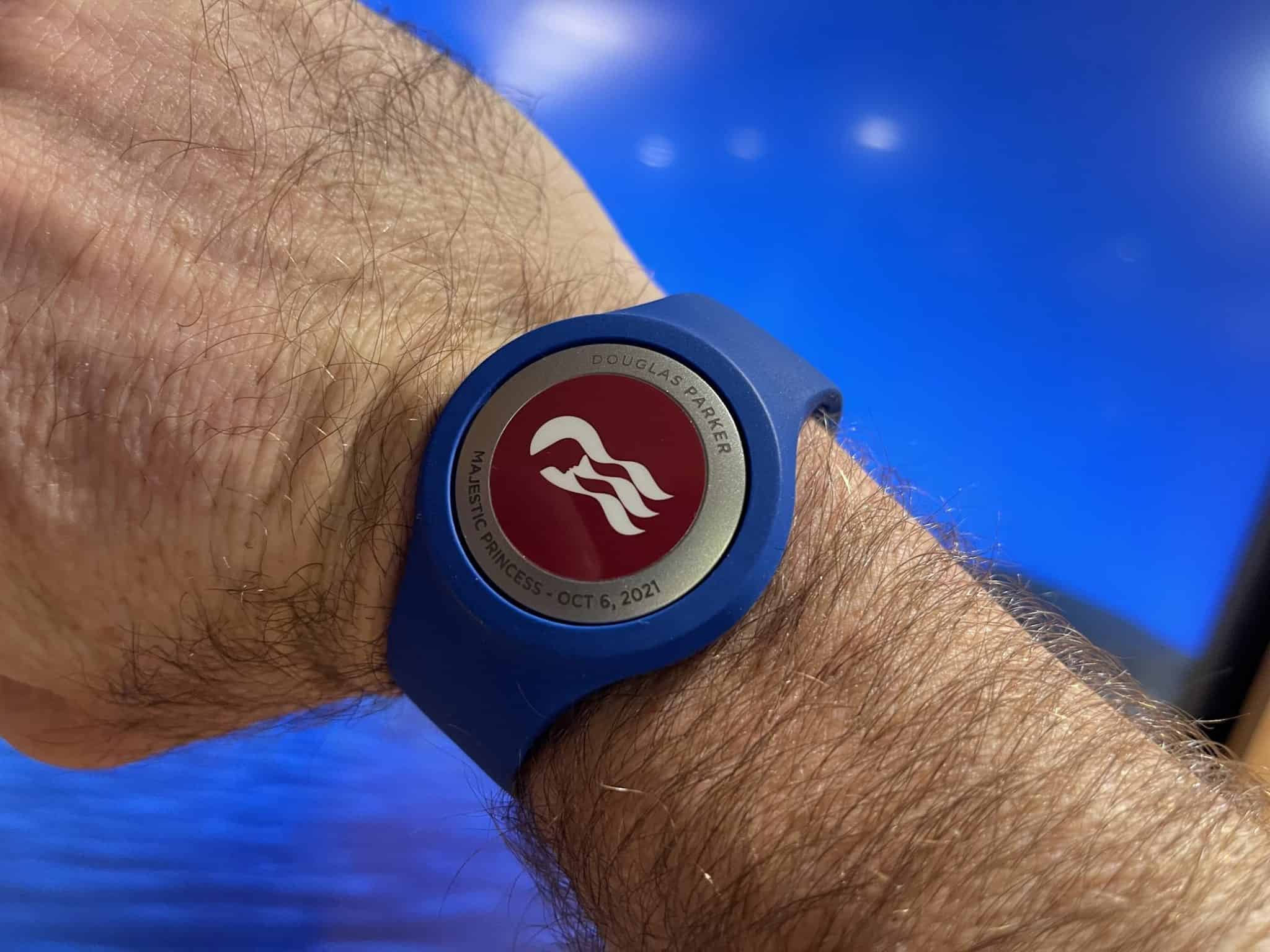 Working on RFID and Bluetooth technology, the Medallion was designed to make cruise life easier before the pandemic rolled around, but has since become a vital part of Princess' health and safety protocols. We'll touch on this more later.
As for embarkation, a port agent scanned my negative antigen test result, verified my vaccination card, and checked my passport. He then handed me my Ocean Medallion and I was cleared to walk onboard.
Since I booked the cruise less than two weeks prior to departure, I had to pick my medallion up at the pier; otherwise, it would have been mailed to me.
Yes, you have to have a negative COVID-19 antigen or PCR test before sailing; I did mine right before the sailing at home. You can read my experience with the at-home antigen test here.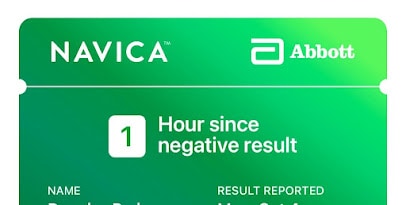 Having sailed on previous Royal-class ships, I was familiar with the general layout. That said, there were a few ways in which Majestic Princess was different since she had been initially designed for the Asian market.
In keeping with the cultural differences, the ship had more shopping and gaming spaces, a few dining venues not found on some of the other vessels, and less space devoted to sun-worshipping.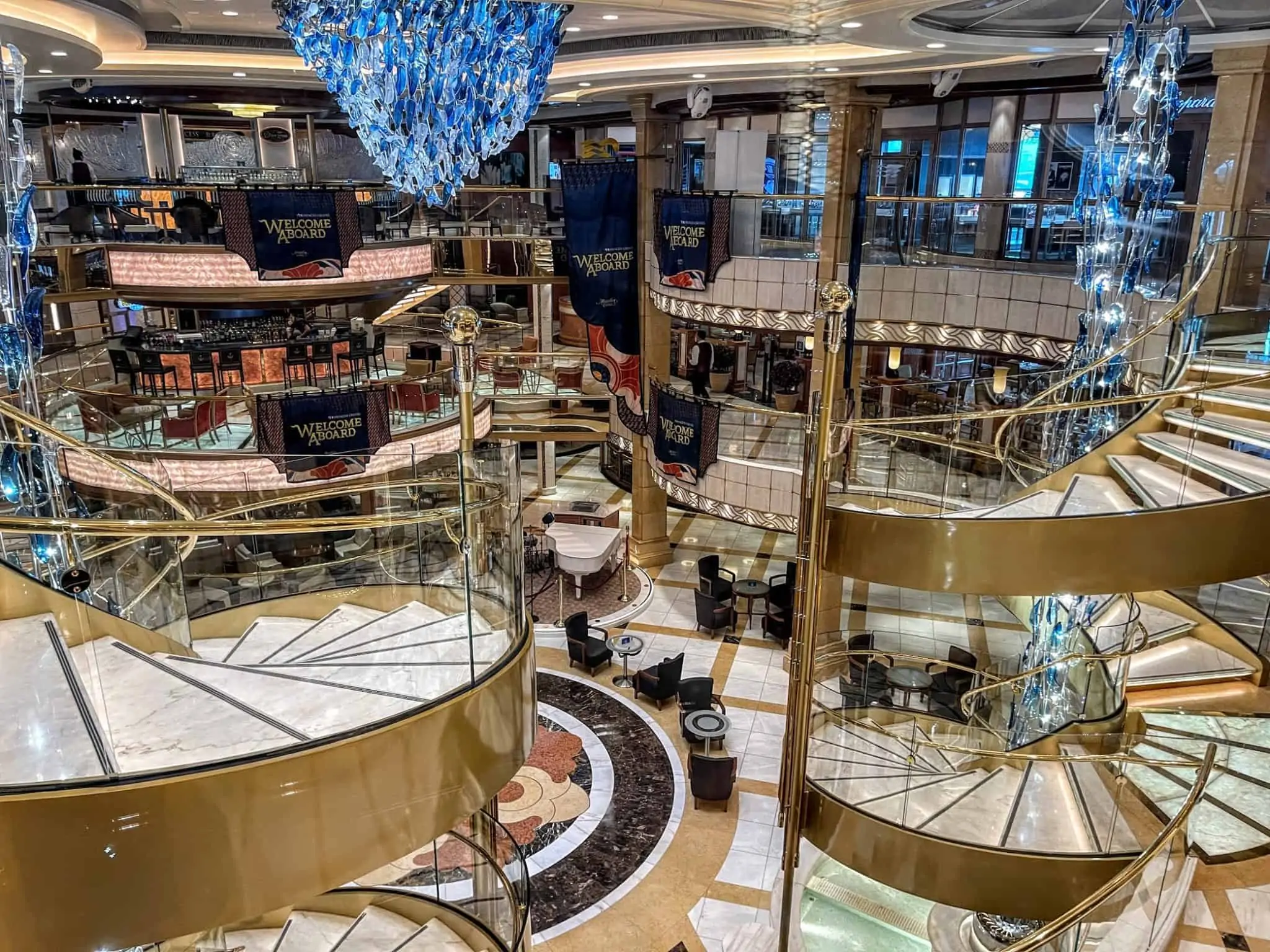 This same approach was taken on such ships as Norwegian Joy and Quantum of the Seas, each designed for the Asian market and which later wound up relocating to U.S. ports.
In the case of Norwegian Joy, the line opted to spend a small fortune to retrofit some of the public spaces to be more in line with what American passengers would expect.
The rooms were ready by the time we boarded, so I went straight to the cabin to drop off my bags before heading off in search of food. My stateroom was midship on the Aloha deck (deck 12) A230, and the category was a mini-suite. The stateroom was 199 sq. feet and the balcony was 41 sq feet.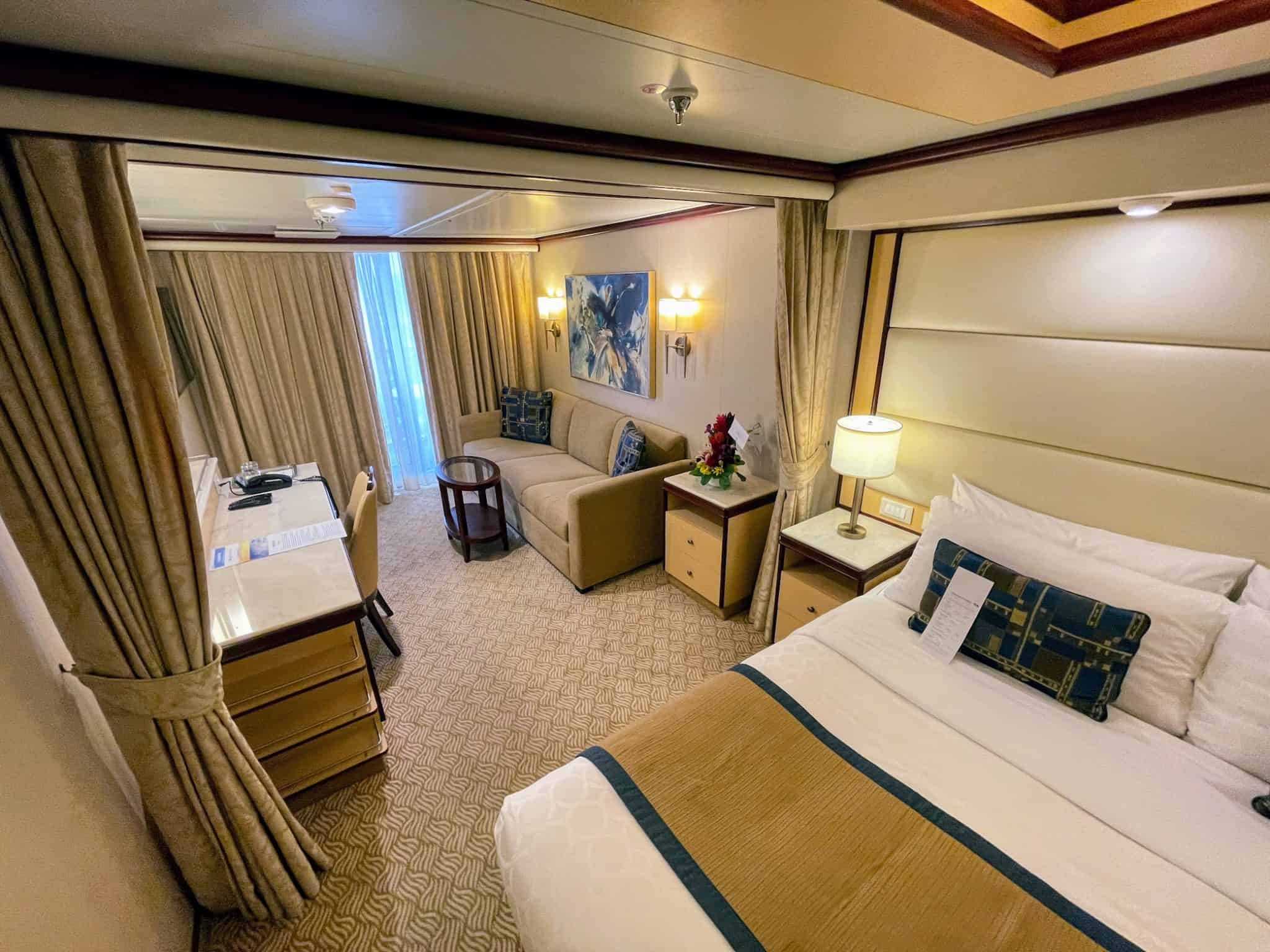 I've always admired Princess because when they design the cabins, they leave plenty of space for storage in general and clothing in particular. I remember this being true when I did my first sailing with the line on Ruby Princess a decade ago; the walk-in closet is a nice touch.
Another thing I appreciated, especially given all the electronics I travel with, was that there were two USB outlets by the bed and standard outlets on the vanity. I was able to charge my watch and phone by night.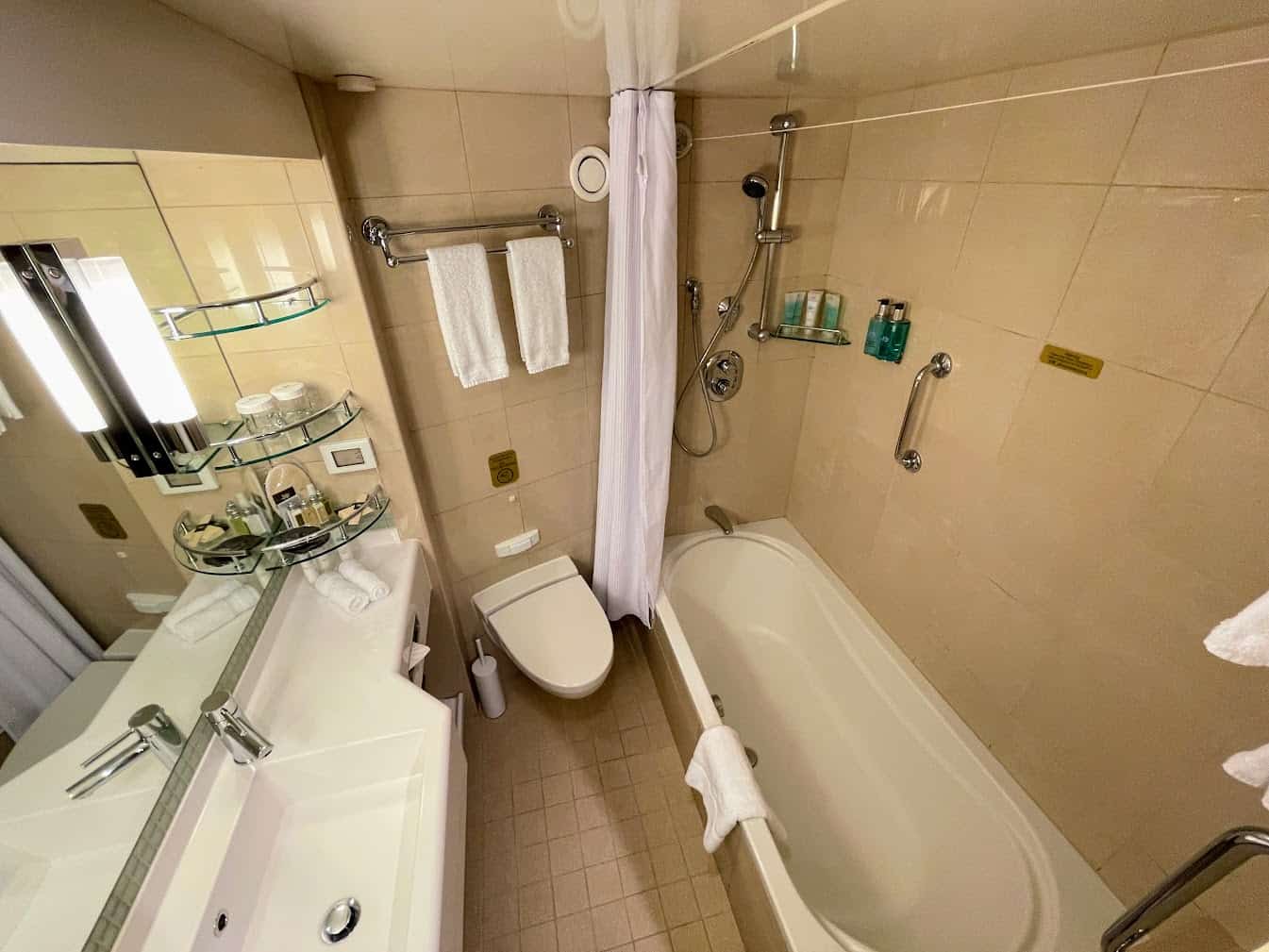 The Ocean Medallion program also works with the TV, allowing you to watch programming, place orders, order extra towels, and connect with other passengers. One very cool thing is that if you're watching a movie on the TV, you can resume it on your smart device.
So if I wanted to finish a movie by the pool or on my balcony, I was able to since I had downloaded the Medallion Class app onto my smartphone.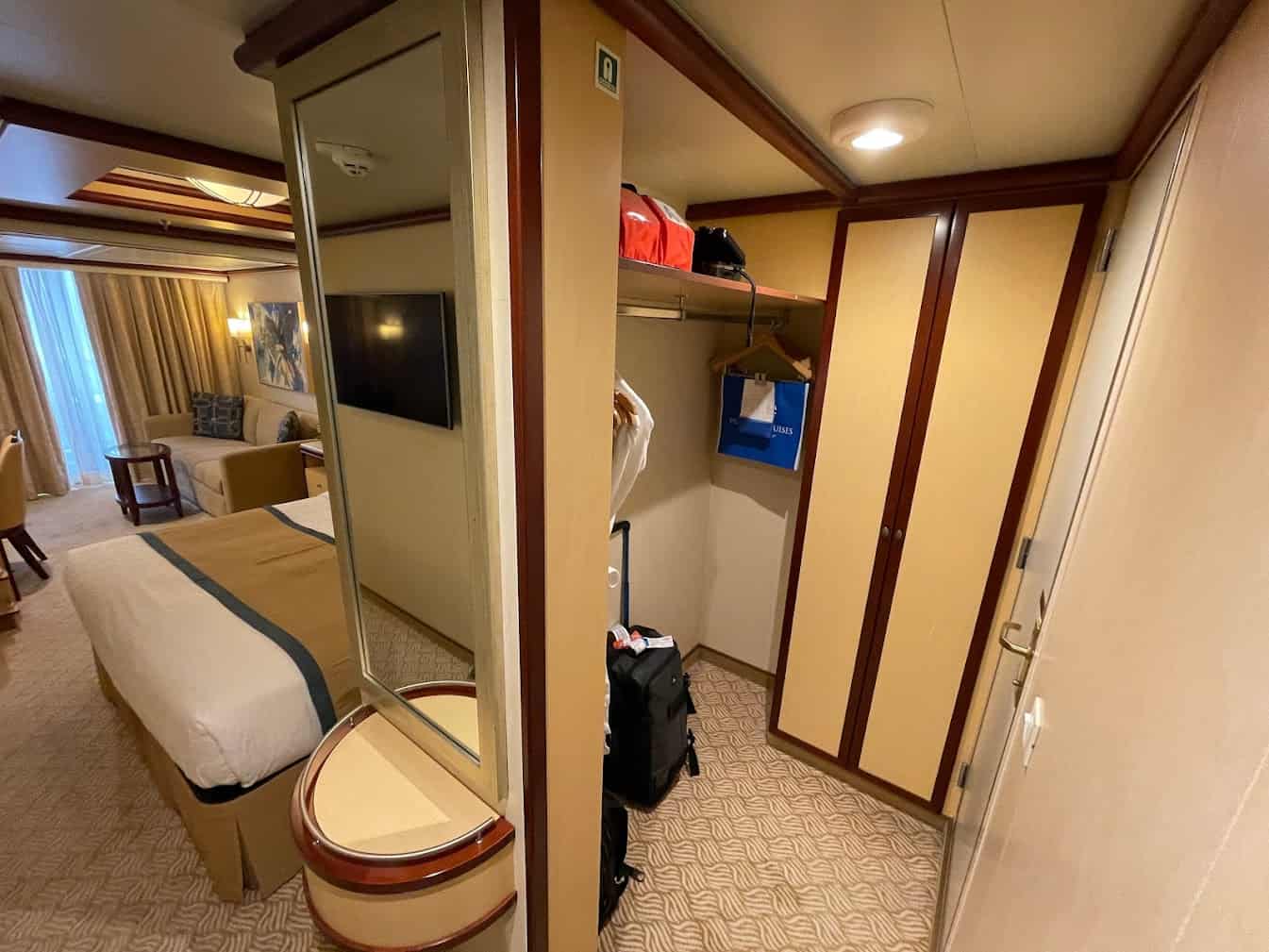 The bathroom space was decently sized, and there was a nice couch in the room. The balcony was nice, although a little bit tight.
Every time I walked out there, I felt like a bull in a china shop, as I was constantly bumping into the chairs.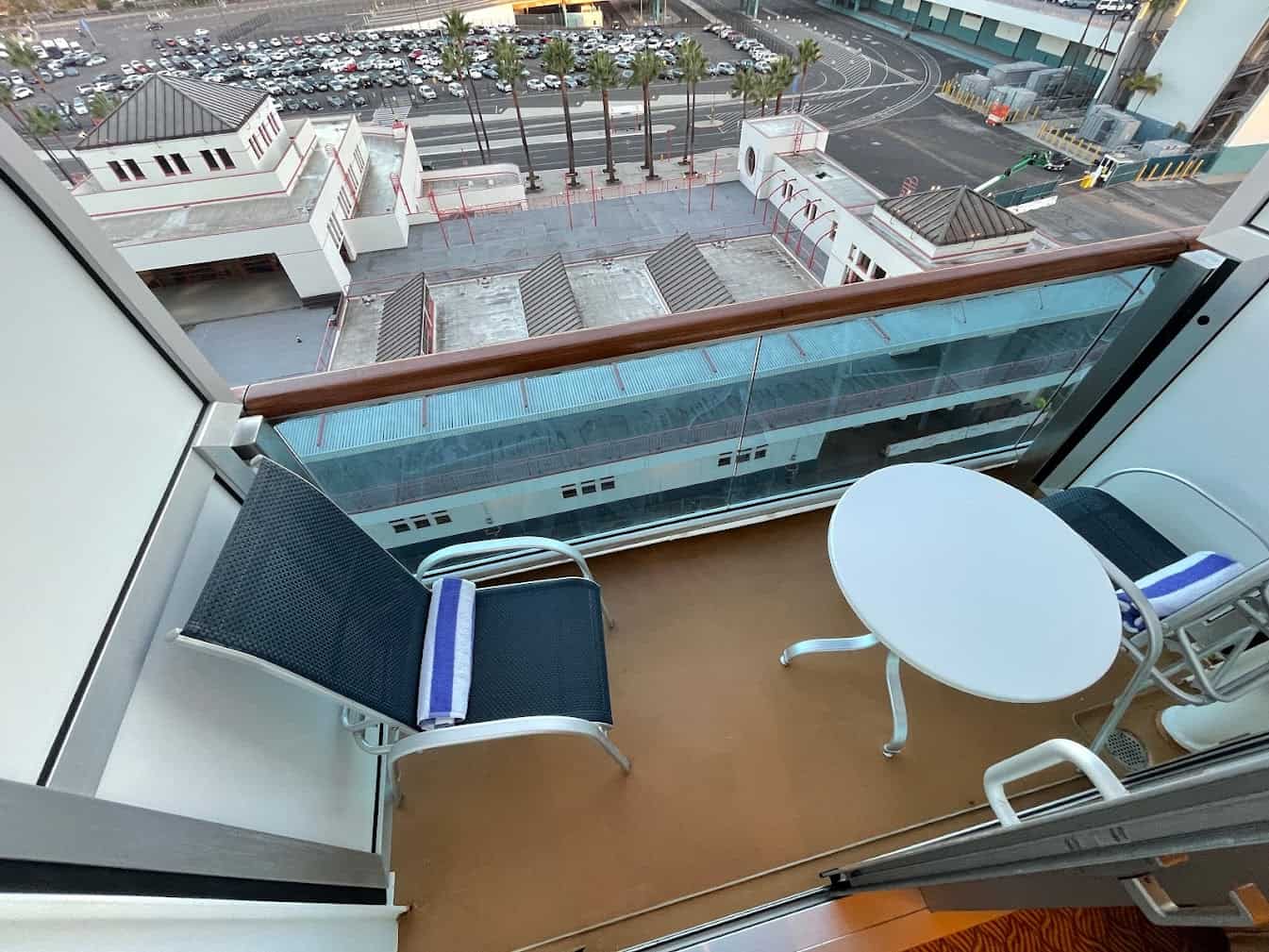 For lunch, I went up to the World Fresh Marketplace to check out the selections. Only half of the buffet is open on this sailing, which makes sense given that we're sailing at reduced capacity.
The cruise director said that 1,400 guests were sailing on this three-night cruise. This ship can carry 3,560 passengers, so we are at 39 percent occupancy.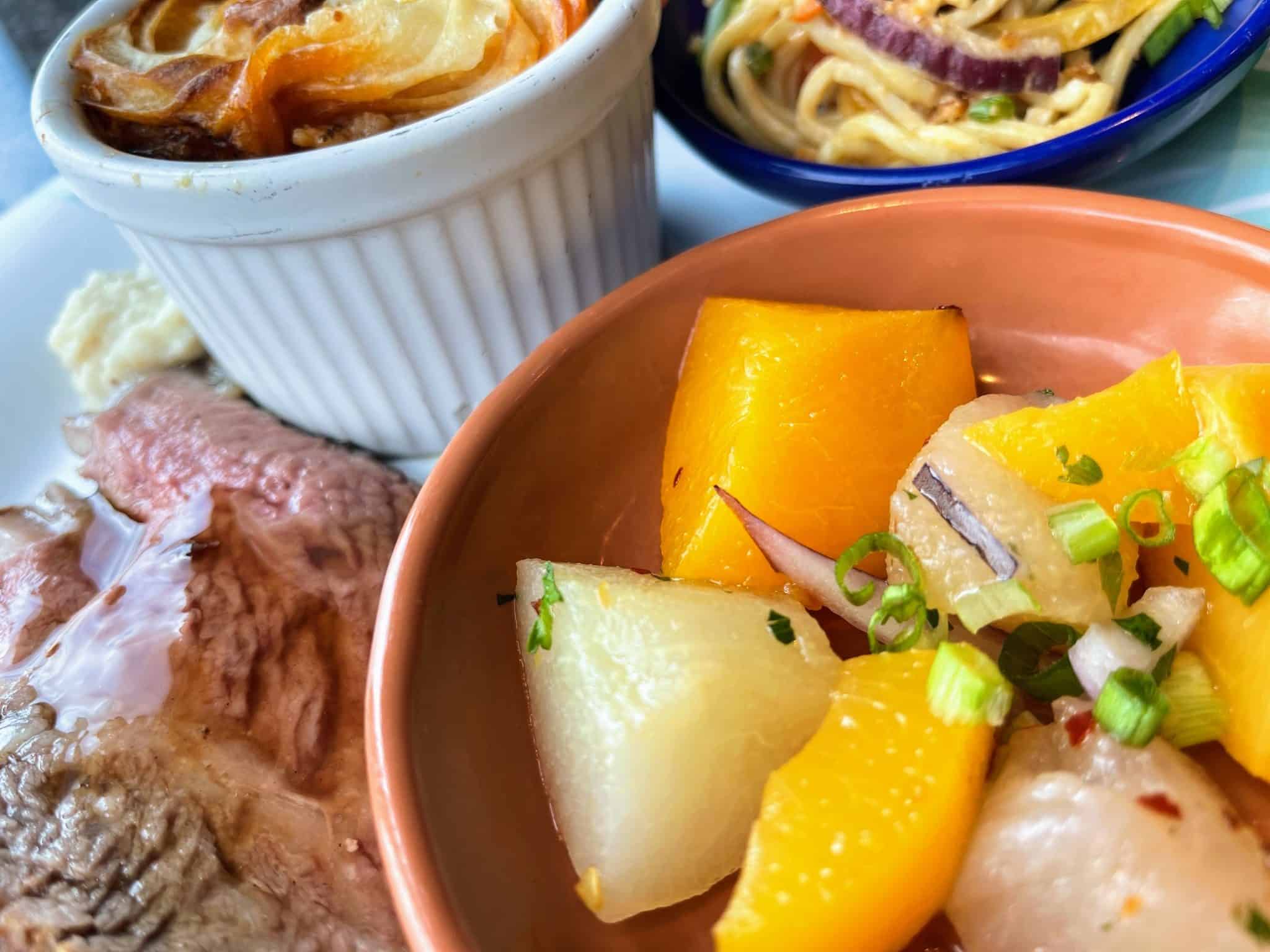 This is the sixth cruise I've taken since sailings resumed, so having fewer people on board than we would have in the past is becoming standard for me. There are pros and cons to the whole reduced capacity thing. On the one hand, you never have to wait in line for anything.
But I also find that there's less a sense of camaraderie among the passengers. Between the smaller crowds and social distancing, you don't wind up talking to strangers the way you might on a fuller ship.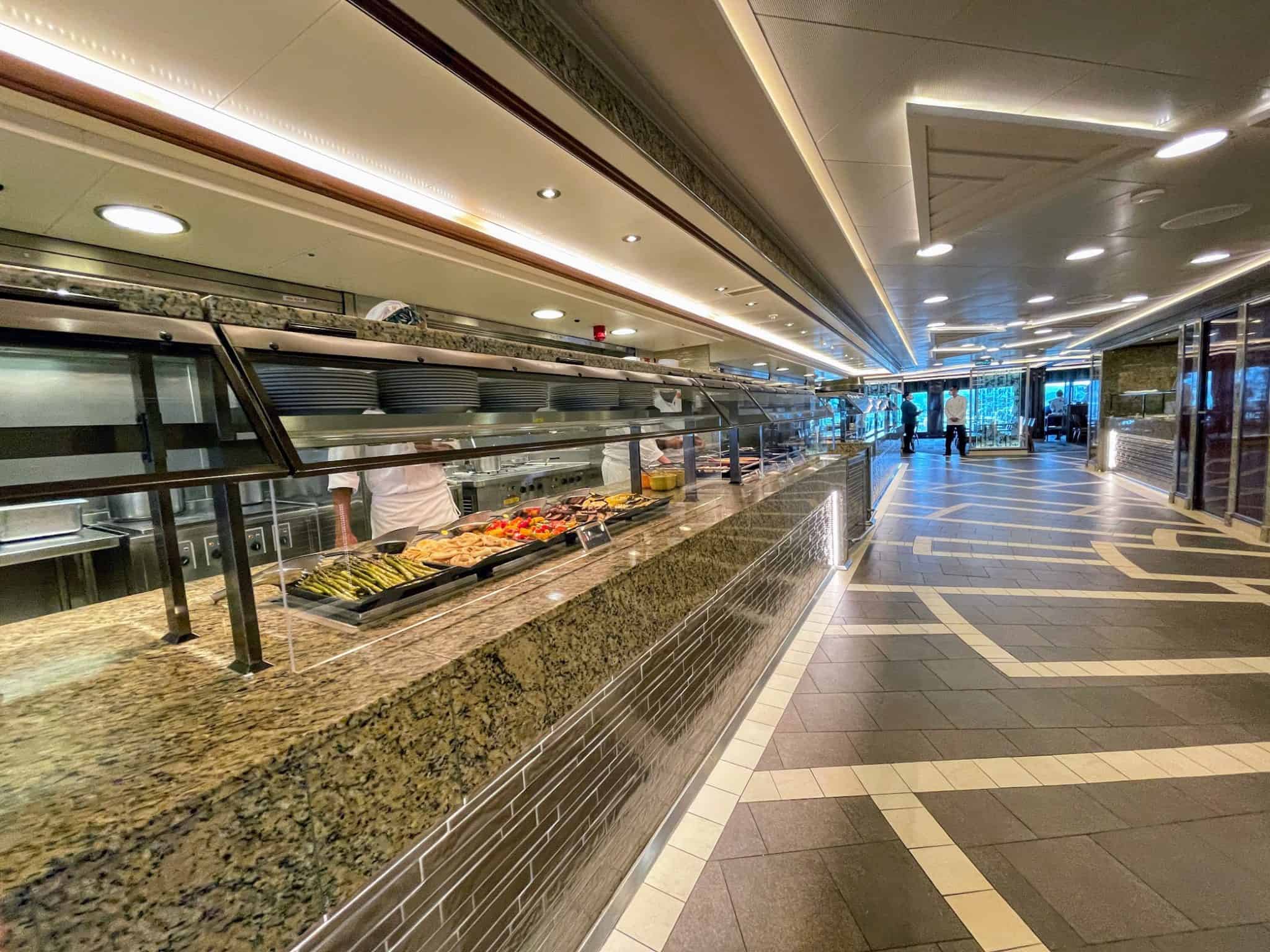 Like other lines, Princess has moved away from traditional muster drills and has begun using eMuster, where you watch the video on your smartphone or your stateroom TV and then check in.
After watching the video, I went to my muster station in the Princess Theater and tapped my medallion on the reader, and it checked me in. That was it.
Between watching the safety video, walking to the muster station, and checking in, it was a 10-minute process. There may have been a lot of unwelcome changes to cruising thanks to the current health situation, but this is one that I think just about everyone agrees is for the better.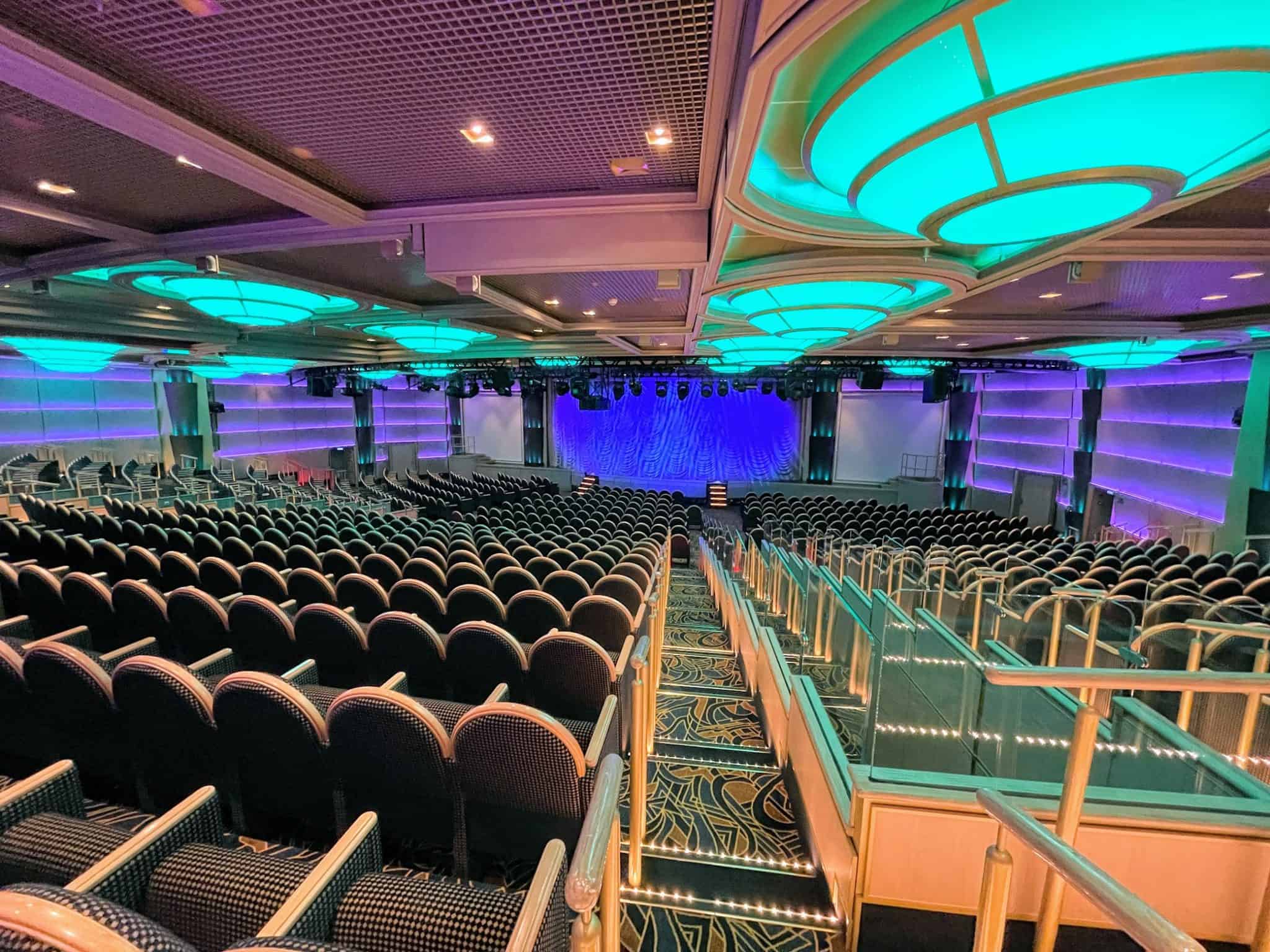 Since I was there anyway, I checked out the Princess Theater, which is beautiful. It spans two decks and seems to hold a few hundred people. I was surprised to notice that the seats in the theater didn't have cup holders, which struck me as unusual.
After lunch, I took the time to do a full walkabout of the ship. One of the places I wanted to see was the Hollywood Conservatory.
On other Royal-class ships, this area — which features a retreat-like pool and sun area — is known as The Sanctuary and can only be accessed by those willing to pay the $40-a-day fee. But no charge on this ship.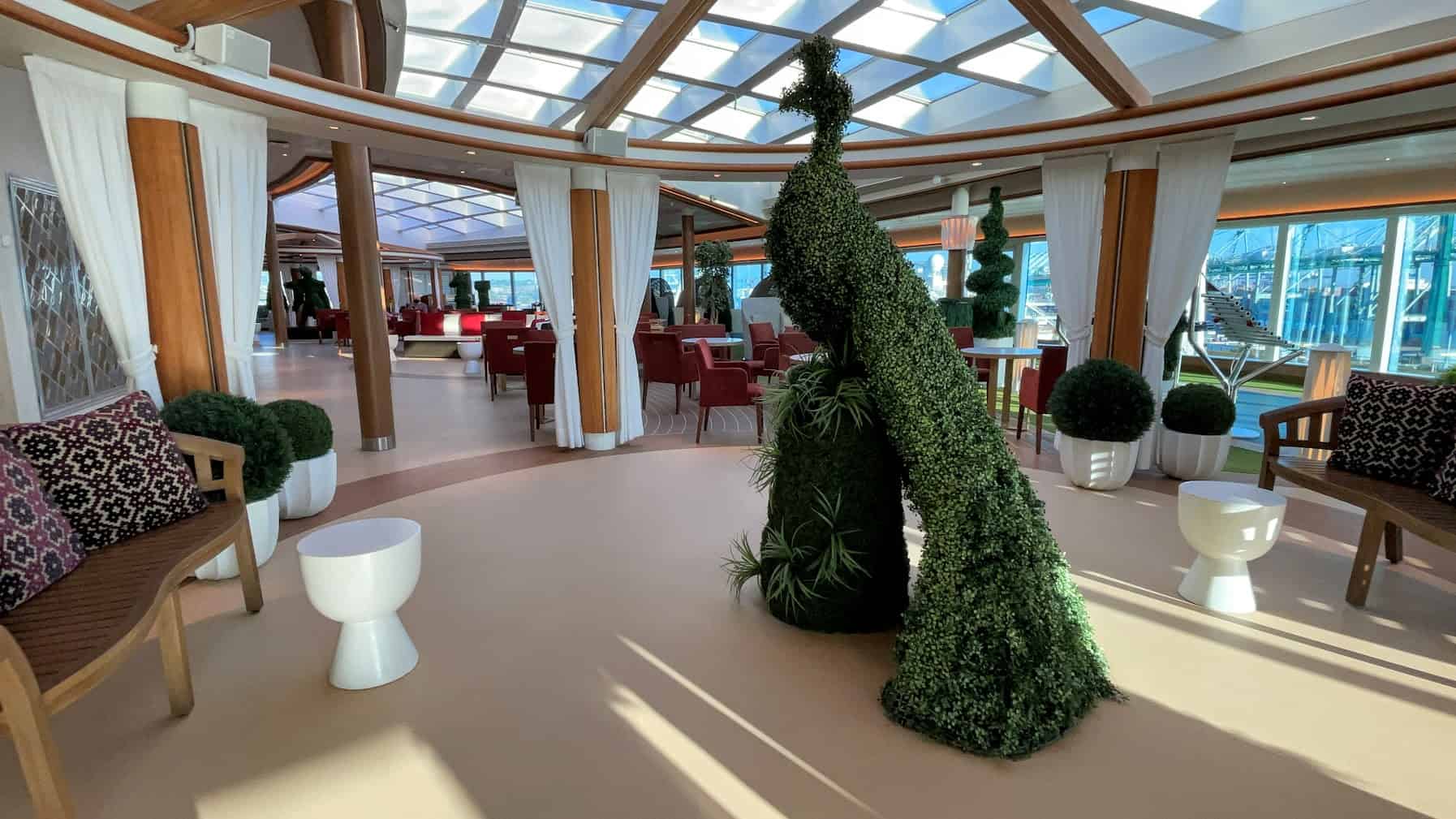 On this ship, the beautiful space features a calming atmosphere, different seating areas, a nice pool, and —  best of all — can be accessed by anyone.
It's easy to see why Princess plans on sending this ship to Alaska next year, as the Hollywood Conservatory's walls of glass will make it a perfect place to observe glaciers and other natural wonders while staying warm and cozy on a daybed in a covered space.
It's very similar to the Observation Lounge on Norwegian Bliss and Norwegian Joy, both of which have also spent time sailing Alaska's waters.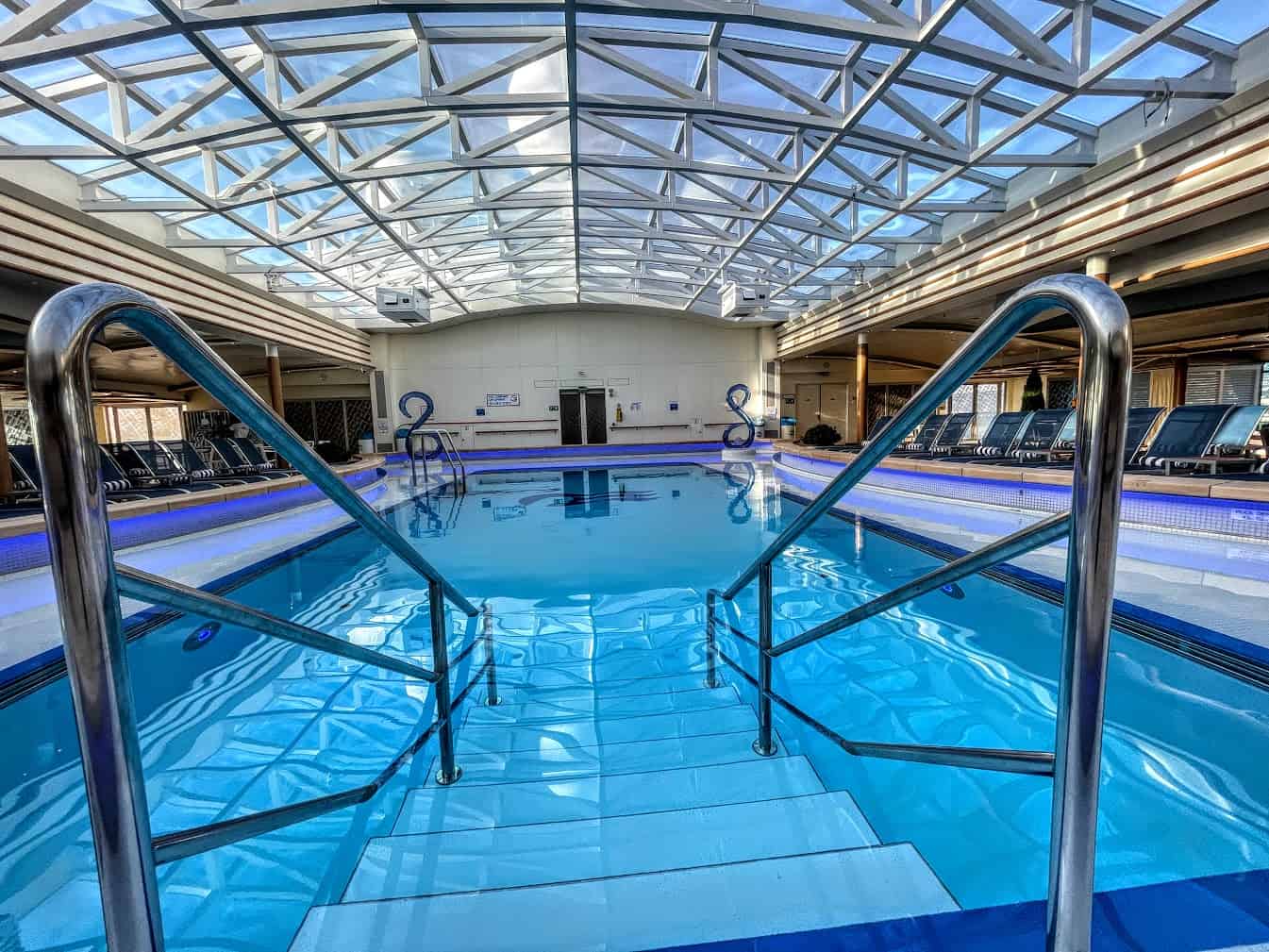 When it came time to sail away, I watched us leave Los Angeles from the comfort of my balcony. I'll admit, when I'm booking a cruise myself I usually do interior rooms as I'd rather spend the money on other things.
But there's no denying that a balcony is worth the added expense for people who want to sit and stare at the ocean from their private retreat. There's no searching out a quiet spot in a public space, and the sea is right there for you, day or night, a few feet from your bed.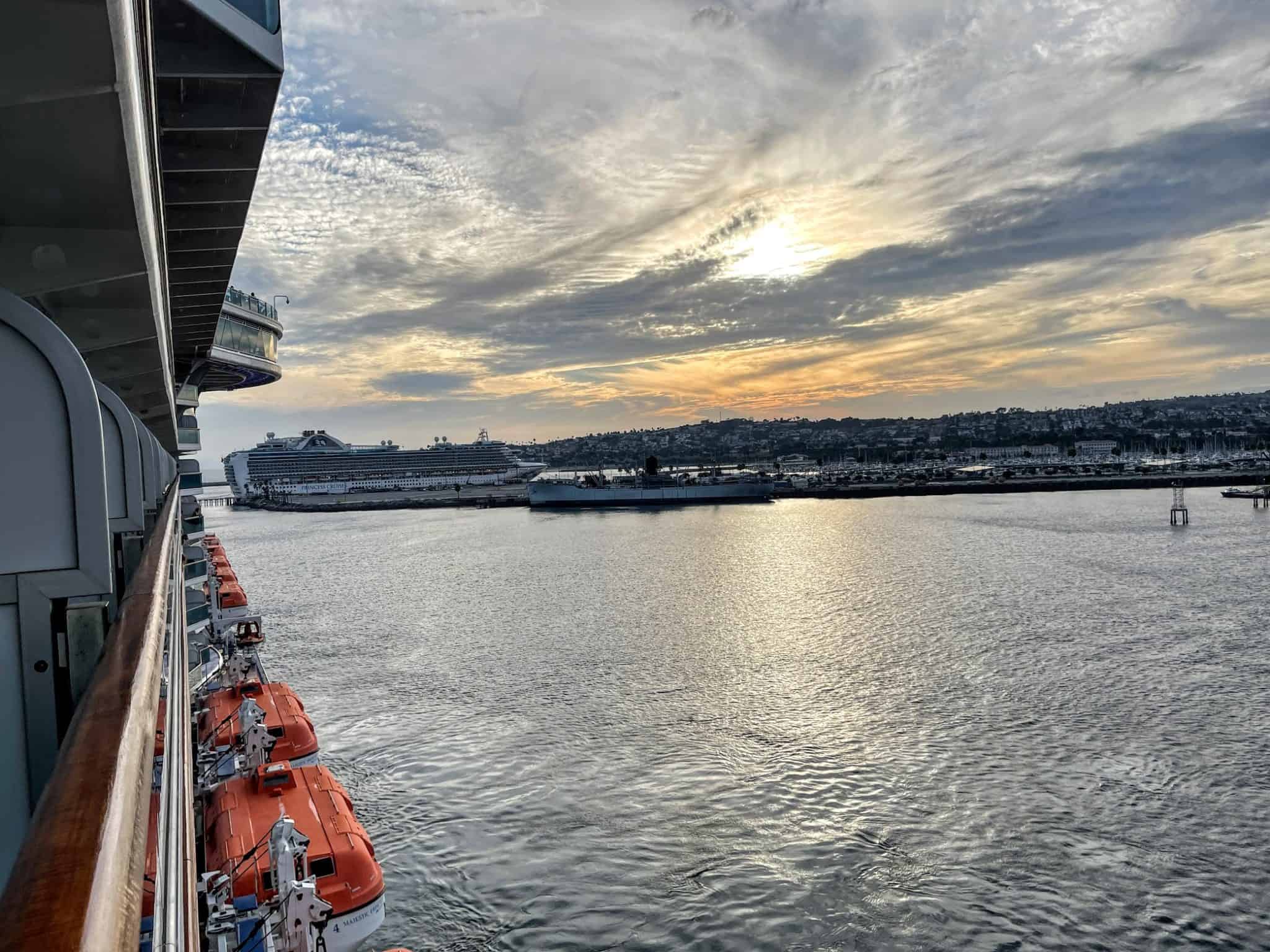 Dinner tonight was in the Crown Grill. During the shutdown, cruise line executives have spoken a lot about the importance of onboard spending, which means any expenditures a passenger makes that isn't covered by the cost of the cruise.
When I think about the money I'm going to spend on a ship, I like to think of it in terms of the value compared to doing something similar onshore.
In this case, the Crown Grill steakhouse costs $29 per person and is worth every single penny. I've done steakhouses on all the major cruise lines and would say that Princess' is perhaps the best I've experienced, especially for the price.
I booked this reservation before setting sail because for some reason steakhouses have been booked solid on my past few cruises.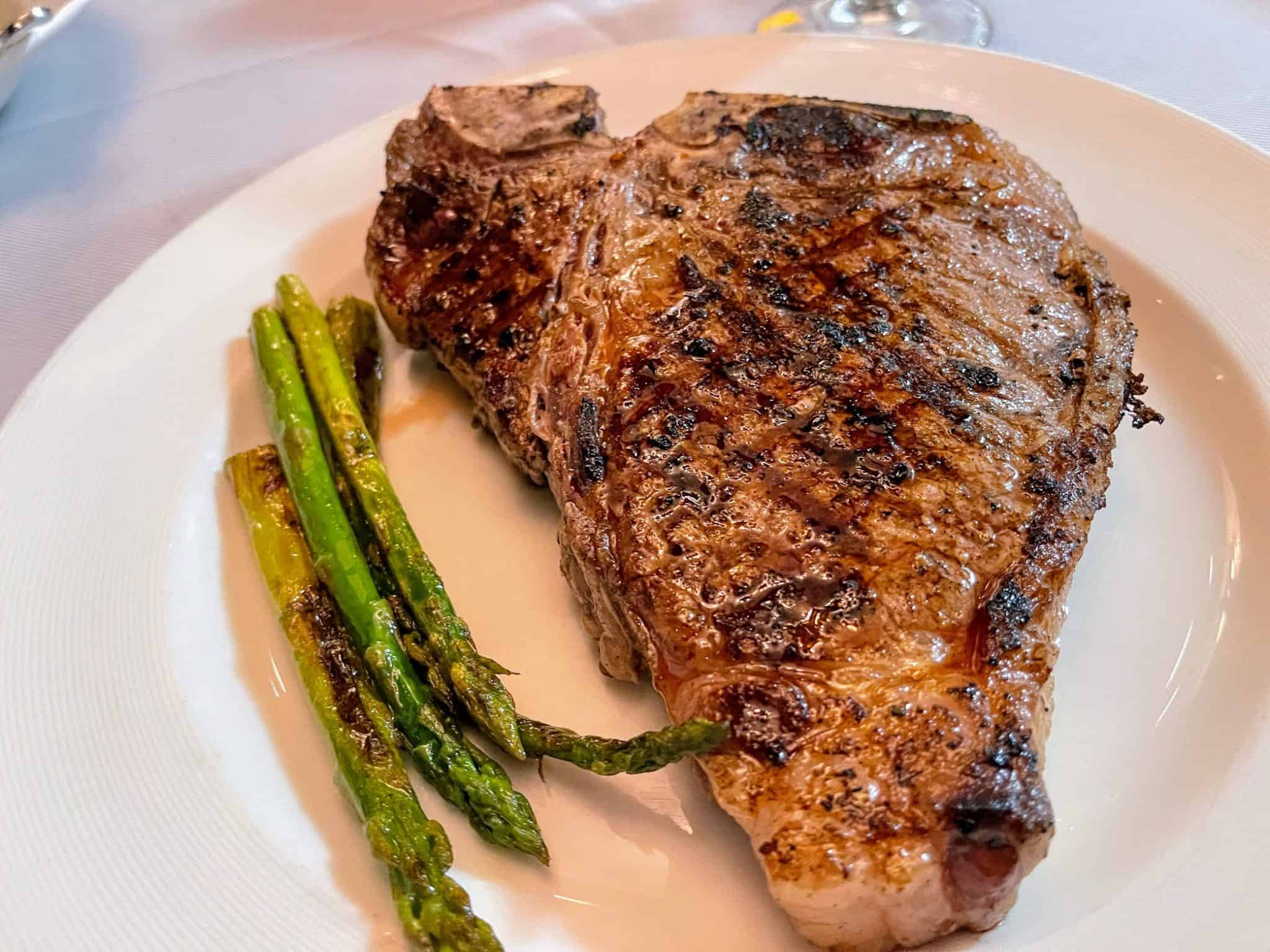 I ordered the sea scallop appetizer, black-and-blue onion soup, and the 22-ounce Porterhouse steak. For an additional $10, I turned it into a surf and turf meal with lobster. I'm not a big dessert person, and tonight was no exception.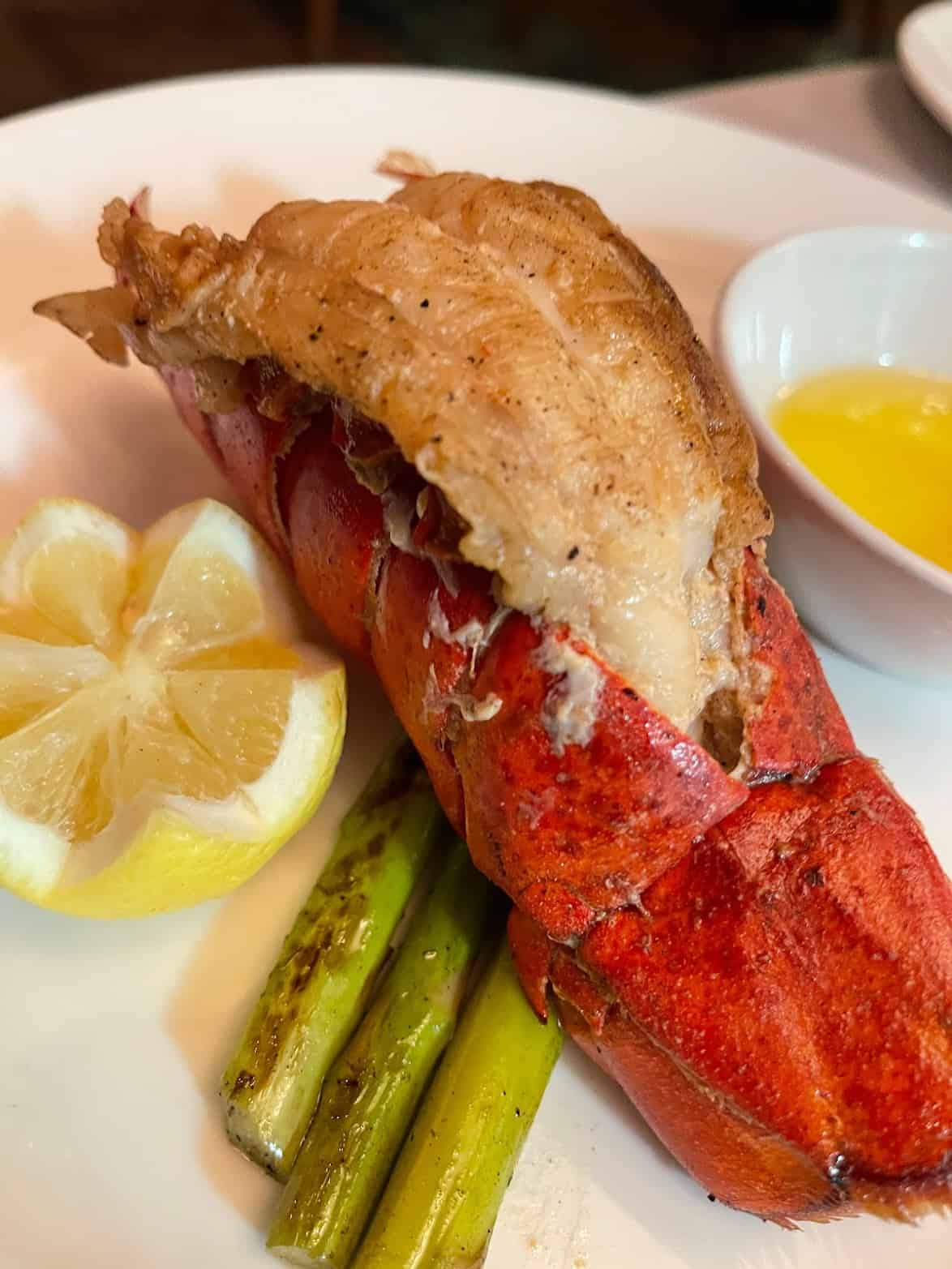 I had every intention of checking out the show in the Princess Theater, but while the spirit was willing, my body was having none of it.
I'm still trying to adjust to the time difference, so by the time dinner wrapped up at 9 p.m. — which was midnight according to my internal clock — the only show I would see was the one going on behind my eyelids while I slept.
Tomorrow we are docking in San Diego, and I plan to see my friend Peter up in Oceanside, California. The whole thing could be a little challenging since it will involve walking, trains, and an Uber, so we'll see how it all works out.
Check out the rest of my Majestic Princess trip reports: