In an unexpected move, it looks as if Carnival Cruise Line will soon be bringing the popular VIFP Diamond Lunch. The line initially announced that the lunch would be replaced with a cocktail party, but passenger backlash caused execs to rethink the decision.
Check Out The VIFP Diamond Lunch Menu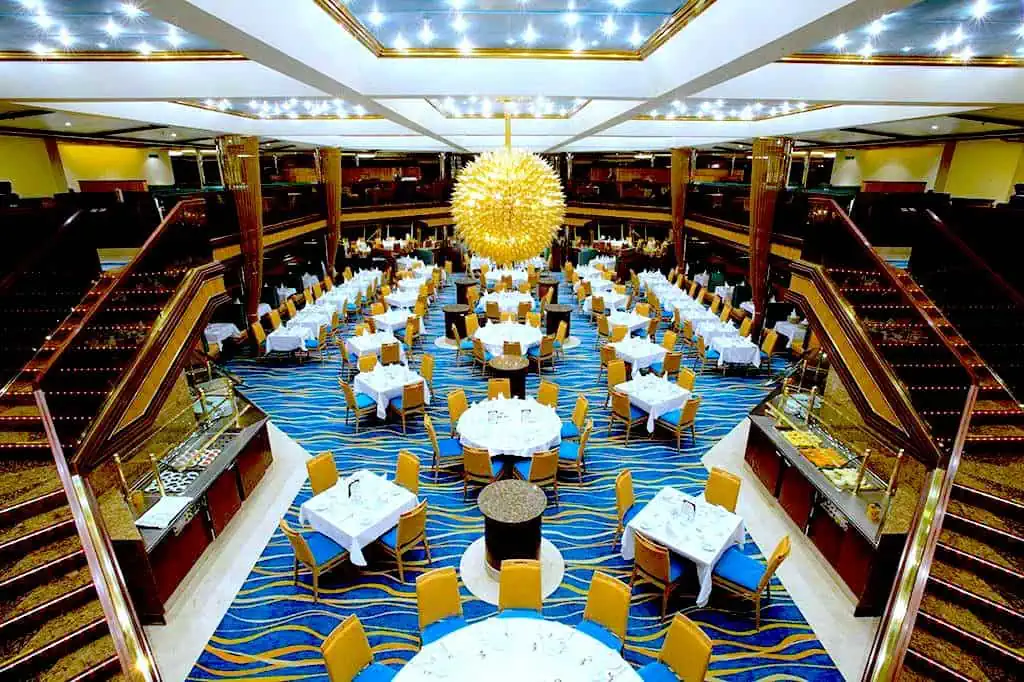 The news came, as it so often does, via the Facebook page of John Heald, Carnival's Brand Ambassador.
"Recently, we moved the Diamond lunch to a Diamond cocktail party," he wrote. "I had a few of you write to me saying how much you missed the lunch. I sent those comments to my colleague and our wonderful Senior Vice President Beard of Food and Beverage, who has told me that as of cruises starting on or around August 1st, he will reinstate the Diamond lunch with a new menu."
This is good news for Carnival's loyalty program members, who have reached their highest level. (Anyone sailing on Carnival Cruise Line automatically earns a Blue card in the Very Important Fun Club. For each night sailed, they earn points and move up through the ranks — Red, Gold, and Platinum) — until they reach the Diamond level once they've earned 200 or more points.
So what will be featured on the new Diamond lunch menu? As you can see in the image below, guests can choose several appetizers, main courses, and desserts. Notably, one of the featured appetizers is directly off the menu of celebrity chef Emeril Lagasse, who has restaurants on several of the line's newer ships and recently worked to help completely overhaul Carnival's main dining room menus.
Diamond Members Praise the Decision
It's safe to say that in the past, announcements made by Heald have been met with a fair amount of backlash. In this case, however, the comment section beneath his announcement was filled with people pleased by the decision and looking forward to trying the new menu. It also served to inspire some cruisers. "I'm 12 days shy of achieving Diamond status," wrote one. "By December, I should be ready to dive in and try this wonderful menu!"
READ NEXT: Check Out Carnival's New MDR Menus