Virgin Voyages had big plans to disrupt the cruise industry with a hip new adults-only cruise product. Instead, the Richard Branson-backed cruise line has had its plans repeatedly scuttled by the global pandemic.
In the latest example, the start-up brand first conceived in 2016 has canceled late summer departures from Miami — marking the sixth time it has had to postpone the inaugural sailing from its Florida homeport.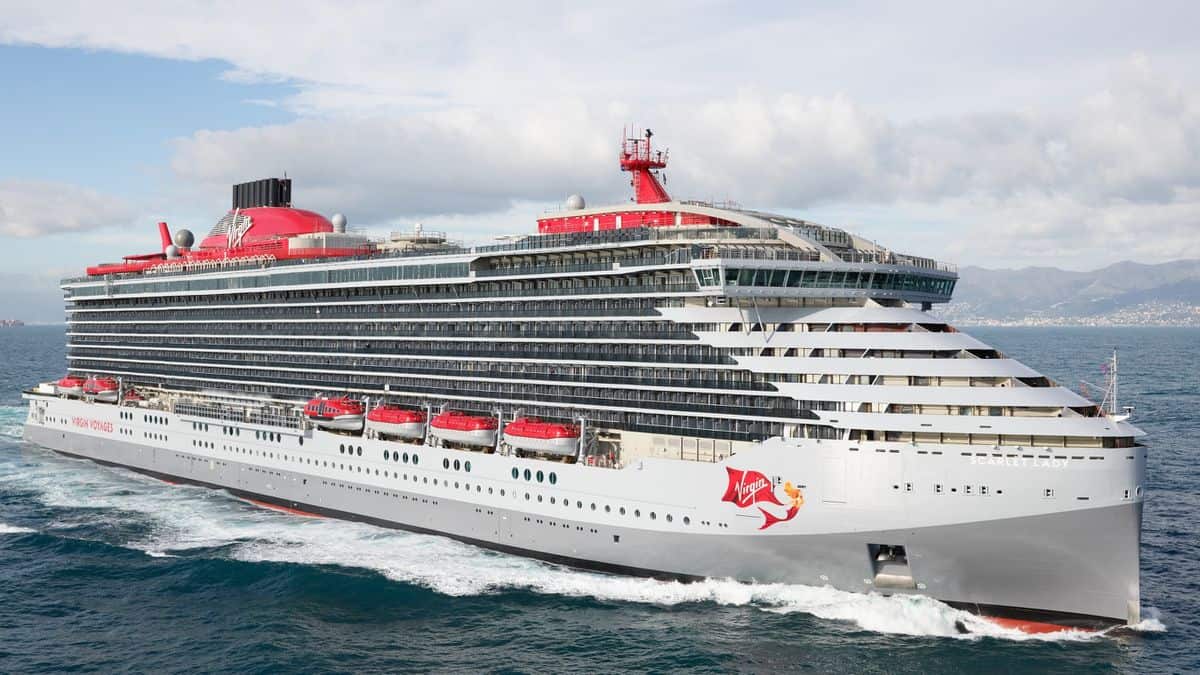 Virgin's first ship Scarlet Lady is now scheduled to make its long-anticipated Miami debut on October 6, 18 months behind the original schedule. That will follow — if all goes well — a series of six 3 and 4-night sailings in August along the UK coastline from Portsmouth. Those trips are available exclusively to UK residents.
The line also announced a six-month delay in launching its second ship, Valiant Lady, which was delivered to Virgin last week at the Fincantieri shipyard in Italy. All Valiant Lady sailings previously scheduled to depart between November 14, 2021 and May 1, 2022 have been canceled.
READ MORE: Virgin Voyages Promises To Have Plastic-Free Cruise Ships
The ship was originally scheduled to begin sailing in Europe in May of this year before crossing to the Caribbean in November. With both of those programs now canceled, the sister to Scarlet Lady is now scheduled to begin sailing from Barcelona next May. 
Just a day after Valiant Lady was delivered, another Virgin Voyages vessel under construction — the third of four in the line's initial order — was floated out at Fincantieri. Like its sisters, the 110,000 ton, 17-deck Resilient Lady will carry up to 2,770 passengers — known as 'Sailors' in Virgin-speak — and 1,160 crew members — referred to as 'First Mates.' She is scheduled to debut in summer 2022.
The good news for guests booked on the canceled trips is that Virgin Voyages has been generous with compensation throughout these disappointing 16 months, offering the choice of a full refund plus a 25 percent credit toward a future cruise, or a future cruise credit valued at 200 percent of deposits paid.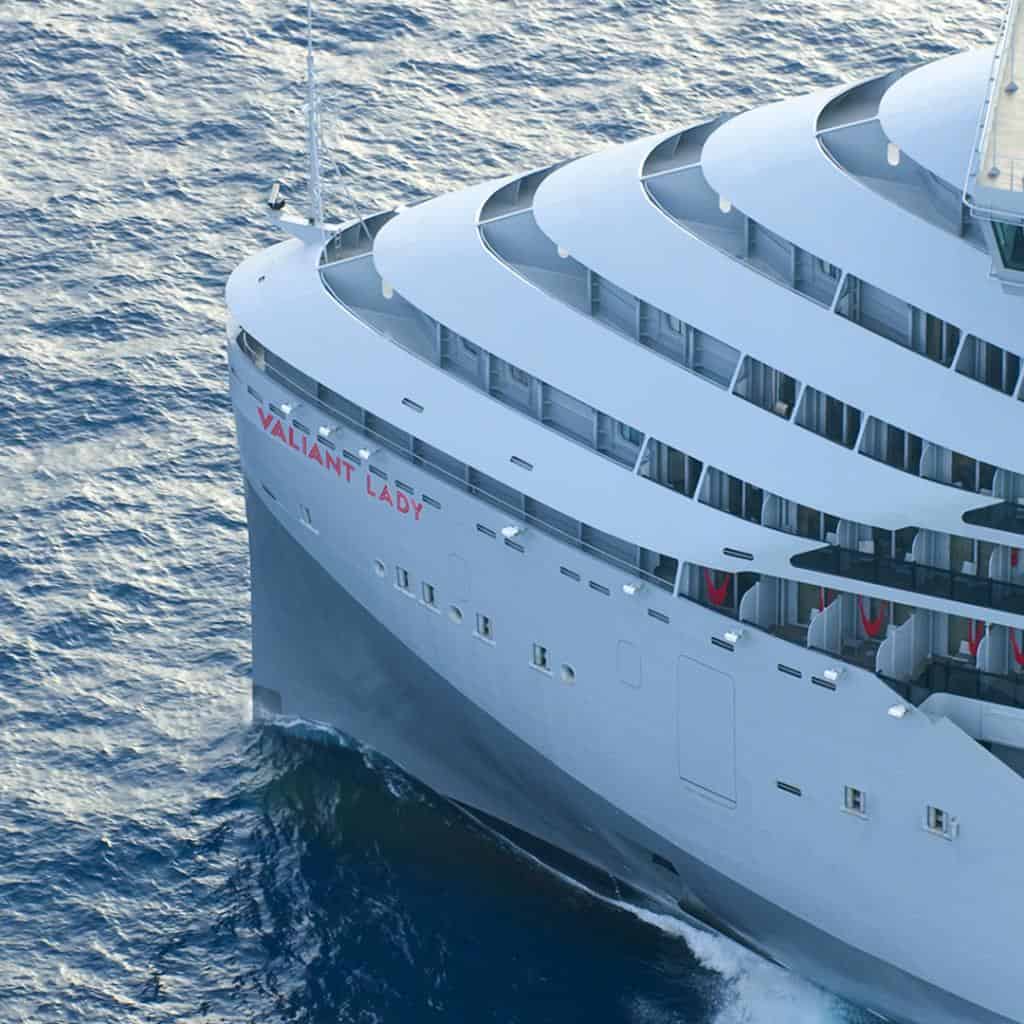 At a time when cruise lines are getting back to limited business in both the U.S. and Europe, the latest news from Virgin underscores that a full industry recovery is still several months away.
But despite the long series of delays and disappointments, there's still plenty of anticipation for a brand that promises an outside-the-box cruise experience. The Virgin Voyages experience is designed to appeal to a younger crowd that might not normally gravitate to a cruise vacation.
It promises a buffet-free environment, with a choice of up to 20 separate dining options. Instead of Broadway-style shows, Virgin's adult-only ships will offer dance parties, DJ sets, and late-night dodgeball. There will even be tattoo parlors on each ship, marking another cruise industry first.
Virgin Voyages' pricing takes an inclusive approach, with all restaurant dining, basic non-alcoholic drinks, non-streaming WiFi, group fitness classes, and gratuities built into the price. 
Instead of selling what it calls "complicated drink packages with unreasonable rules," the line offers an alternative called 'Bar Tab,' and promises 'fair' pricing, with beer priced at $5-6, basic cocktails at $9, and a wide selection of wines by the glass under $10.
READ MORE: Virgin Voyages Introduces New Wearable Device