A cruise vacation includes relaxation, memories, and exploring new ports of call. However, missing the cruise ship can lead to disappointment and frustration. So, what happens when you miss a cruise ship?
Local authorities at the dock can help with travel disruptions, flight bookings, paperwork, and returning home or rejoining the ship.
How To Avoid Being Left Behind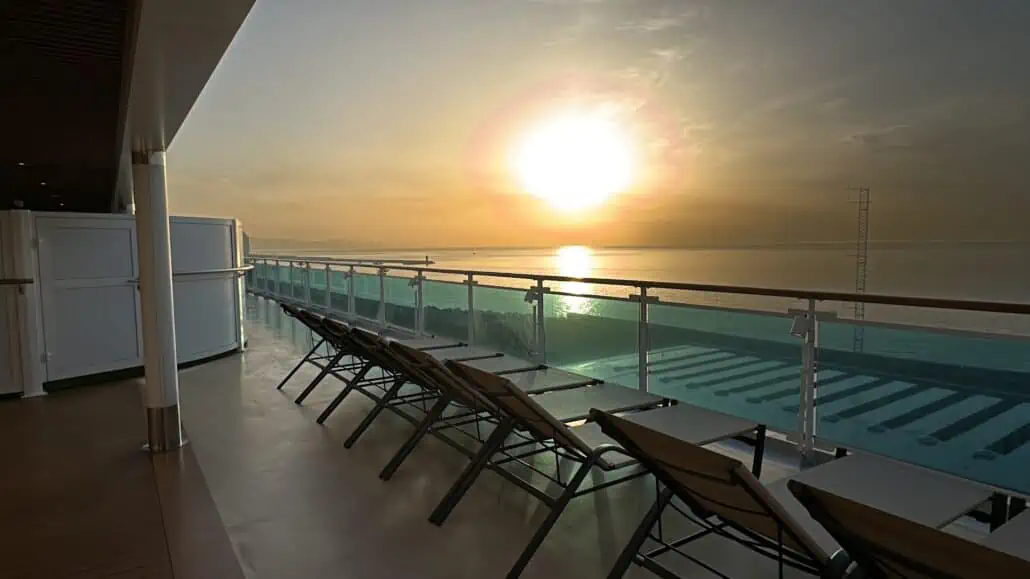 Keep track of the time
When you're on vacation and exploring a new island, it can be too easy to lose track of the time. The easiest way to prevent missing your cruise ship is to keep track of the time and return to the ship by the all-aboard time.
Don't let yourself get so caught up in the moment you miss when you must return to the ship. Many people set alarms for when they should start making their way back to be able to relax without worrying.
Cruises often travel through multiple time zones, making matters more difficult, but the ship doesn't change the time zone. Your phone will most likely automatically switch to the local timezone, so when out and about, ensure you are watching the time zone your ship is following.
Book excursions through the cruise line
While booking excursions directly with a tour provider may be more cost-effective, booking directly with your cruise line will give you peace of mind about timing. If an excursion is running late, and you booked directly with the cruise line, your ship will wait for you.
If the ship does not wait, they handle the cost of getting you to your next destination. If you book an excursion with a tour provider directly, you are taking on responsibility and the risk of being late for your cruise.
If your tour runs late, the ship is not responsible and is fully within its boundaries to leave you behind, and you will also be responsible financially for handling the next steps.
What Happens Before The Ship Leaves?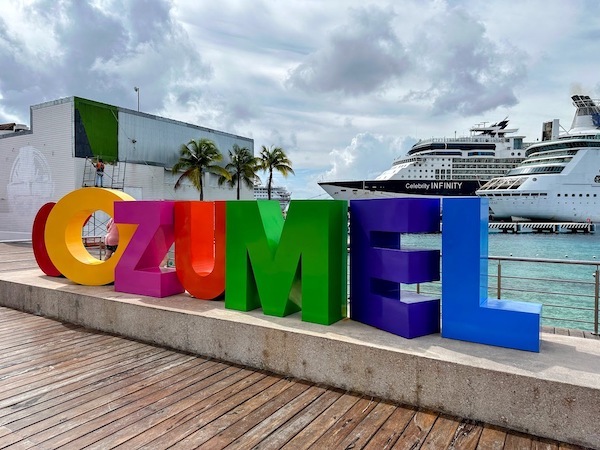 The decision to leave a passenger behind when departing is not taken lightly. The ship does not want to leave you just as badly as you do not want them to leave you, but there are all-aboard times for a reason, and cruise ships cannot consistently wait for passengers running behind.
Carnival Cruise Line's brand ambassador, John Heald, once outlined what happens when you miss the ship and how many steps are involved behind the scenes.
When passengers are not on board when they should be, the first step is announcing their names over the loudspeaker. There are often cases where passengers are on board but are shown as being gone. Two announcements will generally be made asking the guests to check in if they are on board.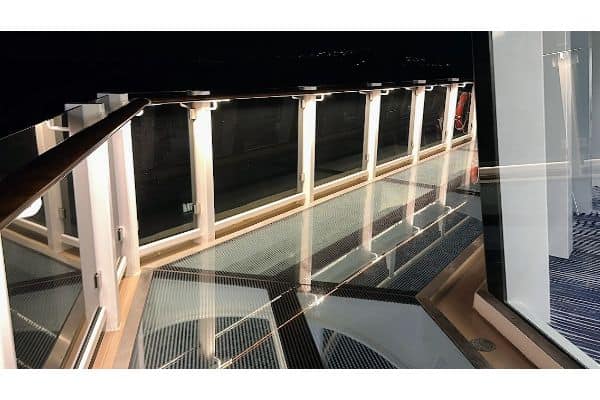 If there is still no sign of the missing guest, security will check their cabin to see if they are just asleep. If the guest is not found, they will attempt to call the missing guest. If they can not manage to get ahold of the guest or they do, but they will not make it back in time, then steps will be taken to leave the guest behind.
If the decision is made to leave the guest behind, security will look for important documents such as their passport. If security finds their passport, they will take it and give it to the ship's official port agent so passengers are not stranded.
Cruise lines have an official agent in every port that guests can go to if they are left behind who will help them arrange travel plans for what they should do next. The official agent will work with the passenger to either book transportation to the next port or transportation home. This is often extremely costly.
Consequences and Considerations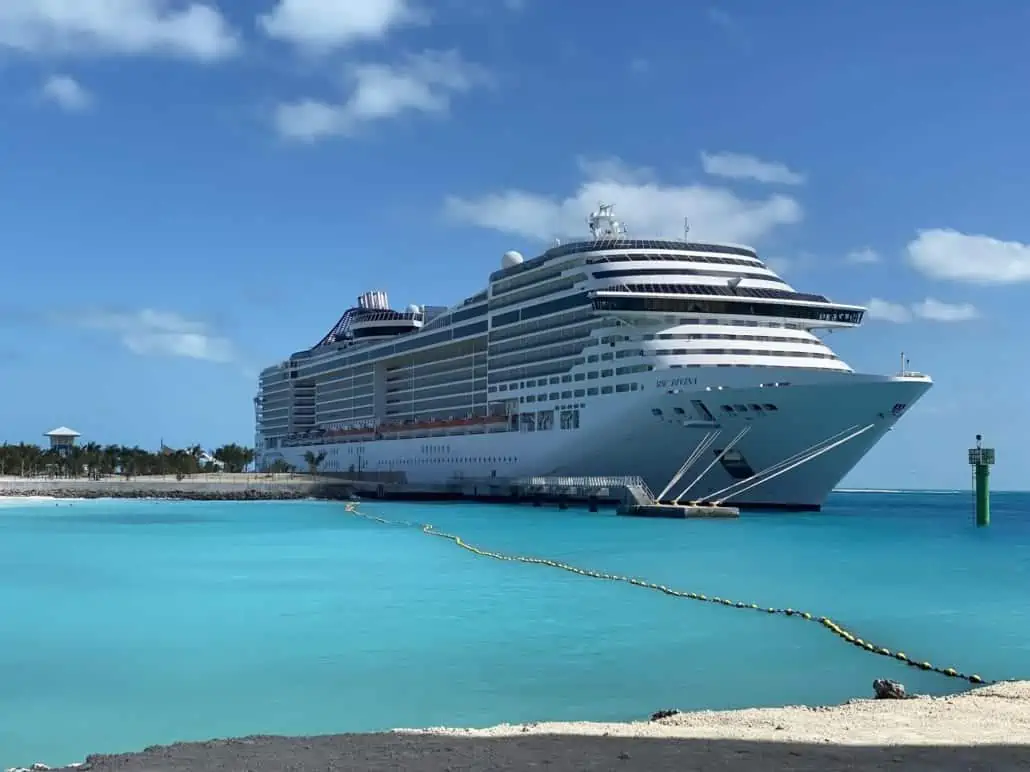 It's important to be responsible when returning to the ship on time because dealing with the repercussions of missing the ship will be very expensive. If possible, you will most likely have to pay for an extra night at your current destination and transportation costs associated with getting to the next port.
You may be unable to join the ship for the rest of the cruise. While you may be able to just join the ship at their next port, the Passenger Vessel Services Act may cause you not to be able to join them at all.
If you cannot rejoin the cruise, you must either meet the ship back at the disembarkation port to retrieve your personal items or head directly home and have the cruise line ship you your items back. The cost of shipping your items will also be quite costly.
Financial Ramifications, Legal Implications, and Emergency Contacts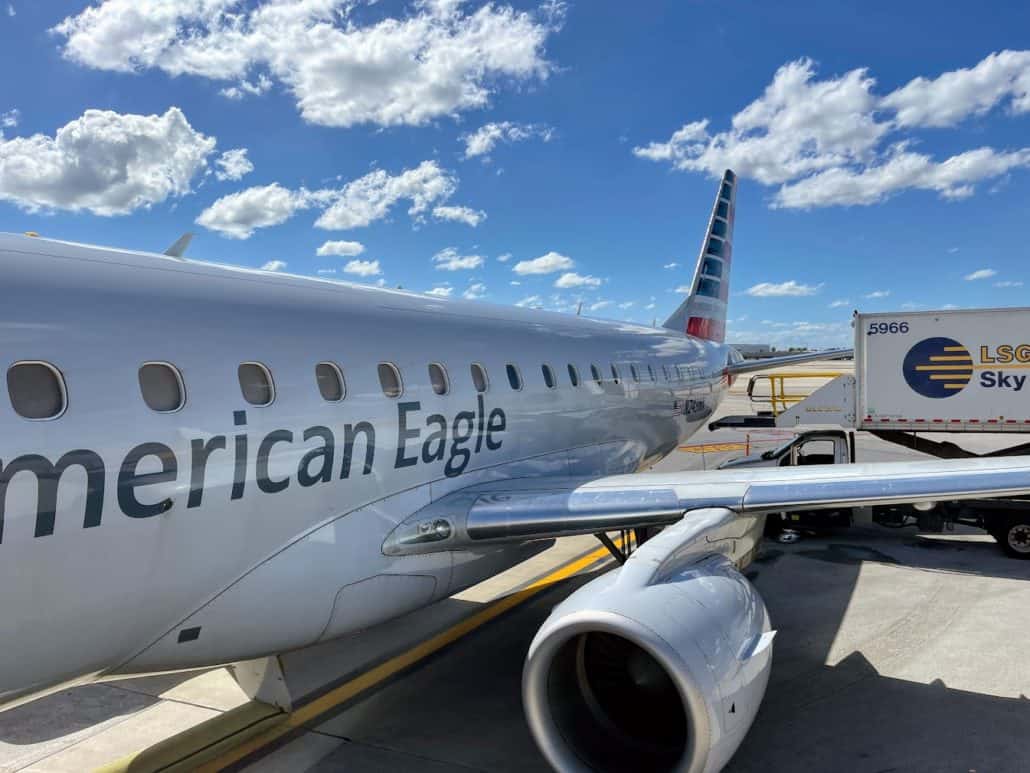 Not only does missing a cruise ship cause inconvenience to your travel plans, it can also cause legal implications for the cruise company. The company may be charged a fine if you do not complete your roundtrip itinerary with the cruise line. If this happens, you are responsible for paying these fines.
If you miss a cruise due to a delayed or canceled flight not booked by the cruise line, you will typically not be given any refund or compensation. If the cruise line booked your flight, they are responsible for extra travel costs in the form of an extra night in a hotel and transportation for you.
RELATED: 7 Reasons Your Travel Insurance Claim Could Be Denied
If you find yourself missing the original departure of the cruise or not making it back to the cruise in time during your trip, each port has an official port agent who will help you figure out your next steps. They will do their best to get you back on the cruise at the next port so you can continue your vacation, but it is not always possible.
One young couple has shared the story of their nightmare coming true on their honeymoon. The ship was set to depart at 5:30, but the all-aboard time was 3:30. They thought they were arriving early, returning at 4:15, but the gangway had already been removed, and they were forced to watch the ship depart from the dock simply.
It is important to pay attention to the all-aboard time and not the time the ship will depart the destination when scheduling what time you are coming back.
Avoid Missing the Cruise: Preparation and Prevention
Avoiding missed cruise situations is ideal for cruisers, but sometimes, things happen that are out of our hands. Knowing how to avoid missed departures and handle unforeseen circumstances is important.
Arrival Ahead of Time, Travel Insurance, Emergency Plans, Navigating Rebooking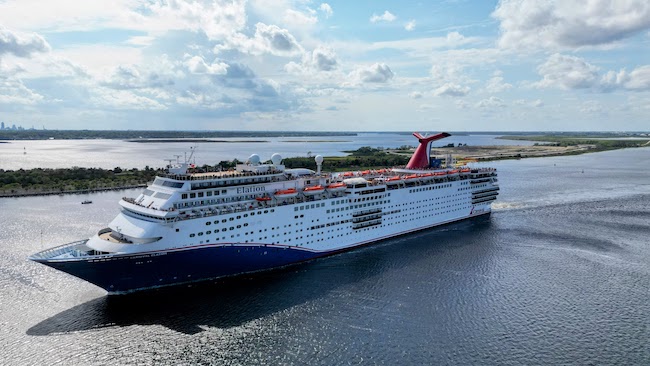 In case of delayed arrival to the ship's disembarkation port, it is best to arrive at the destination the day before the cruise leaves. It may seem frustrating to have to pay for an extra night, but just look at it as giving you peace of mind and starting your vacation a day early.
Review carefully what your travel insurance covers. Some travel insurance will cover some or all of the costs of a missed cruise if it is due to a delayed or canceled flight.
Not all travel insurance does, though. Some only cover it if the flight does not arrive in time due to extreme weather. Review your travel insurance policy carefully to understand the procedure for delayed arrival, refund policies, and itinerary disruption.
It is advised to have a backup plan to manage missed cruise situations and missing the ship. Nobody expects to switch up vacation plans at the last minute. So, research and understand the rebooking options for a missed cruise, missed cruise ship consequences, and your passenger responsibilities for missing a cruise.
Contact the Emergency Travel Team to discuss your options if you miss your ship. They will help you with the rebooking process. You may be able to join your ship at the next port, but depending on the location of your cruise, it may be impossible for you to join the cruise. The emergency number is in the daily planner, often called Port Agent Information.
What to Do If You Miss the Ship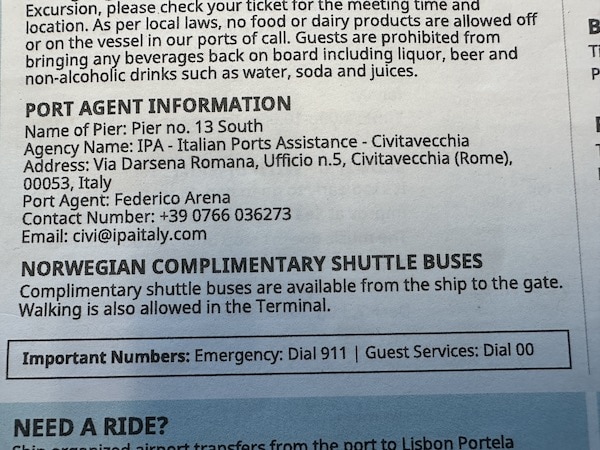 There are strict cruise ship departure policies that passengers should follow. If you encounter the unfortunate situation of returning to the ship and finding it isn't there, do not panic. Even though late passengers on cruise ships are rarely waited for, there is still hope for your trip. Depending on port procedures, you may be able to join the ship at the next stop, although it's not always possible.
There are a few steps to take when left behind from your cruise. If you miss your ship, your first step should be to contact the company directly at the cruise ship passenger assistance number. They will help you find the official agent at your port who will help you with any travel assistance to manage your new plans.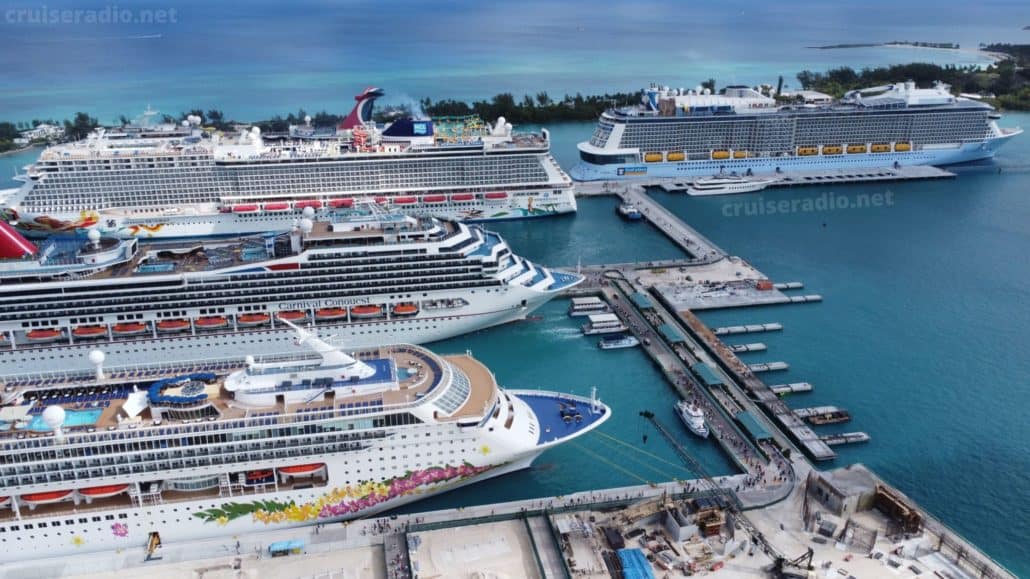 The cruise line ticket contract and the passenger bill of rights state that compensation will not be provided if you miss the cruise for reasons beyond the company.
Suppose you missed the cruise due to a delay in a flight or excursion booked directly through the cruise company. In that case, reimbursement will be provided, or onshore arrangements and alternative transportation will be handled.
Conclusion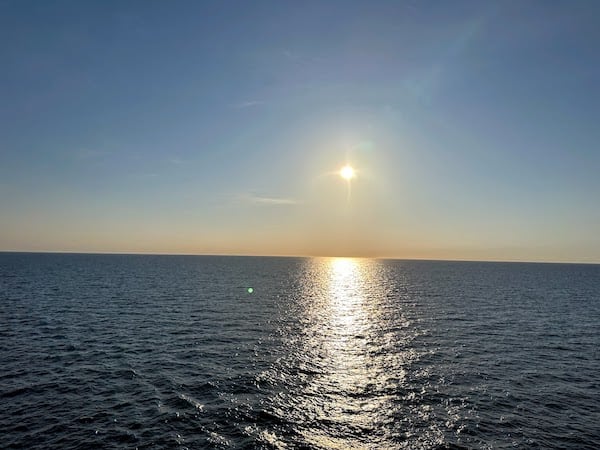 While being late for your cruise ship departure may seem like the end of the world at the time, try and stay positive, treating it as a learning experience and embracing the change to your travel plans.
To avoid delays, remember to keep track of the time, book excursions directly, and arrive at the port the day before your cruise ship embarkation process.
Emergency protocols are in place for delayed cruisers, but you should still do everything possible to avoid dealing with the hassle. It's a much better position to be in watching the pier runners from the top deck than being the one sprinting to the ship.
FAQs: What Happens When You Miss A Cruise Ship?
Can the cruise ship wait for late passengers?
Cruise lines have strict schedules and carefully plan their routes and docking times. Late passengers can cause major disruptions to other guests. The consequences of a delayed departure can include fines for the ship, bad weather, or arriving late at the next port, negatively impacting everyone on board.
Are there any emergency protocols for passengers left behind?
Cruise lines have a specific process for dealing with missing passengers, including removing important documents and medication from the ship before leaving you behind. They also have an official agent at the port to help passengers with re-accommodation and travel assistance. 
Will the cruise company cover the costs if I'm left behind?
The cruise line will cover the costs if you are left behind if the reasoning concerns something you booked directly with them. If they booked your flight or excursion and it causes you to miss your cruise, additional costs and travel arrangements will be handled.