The first major cruise ship to sail in months departed this weekend, and passengers on board have provided the world with a glimpse into what it was like.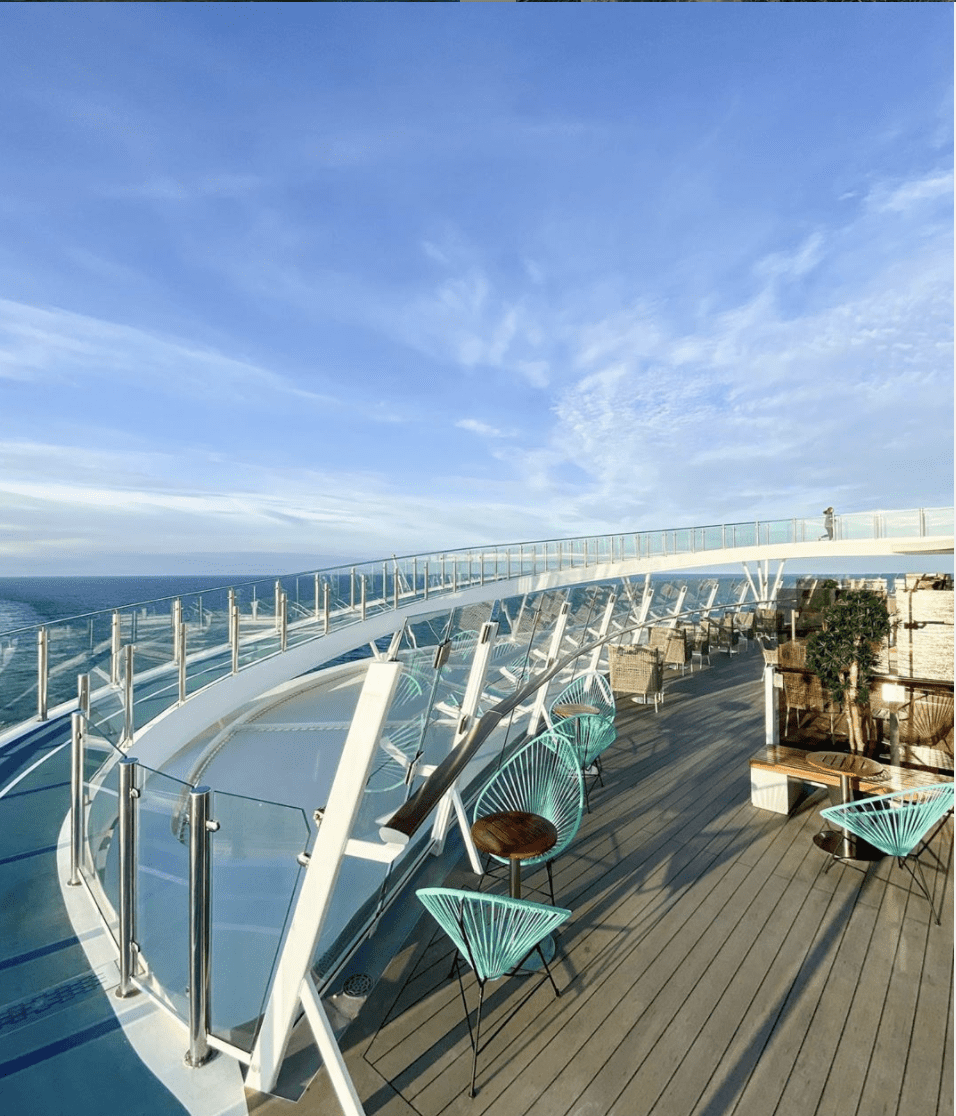 What We've Learned So Far
On Friday, the Mein Schiff 2 departed from Hamburg for a three-night sailing. Several passengers on board posted on various social media platforms about how moving the experience was.
Popular German cruise blogger Pam was one of those on board for the sailing, and posted to her Instagram story videos of the sailaway, dubbing it perhaps unexpectedly emotional.
READ MORE: CDC Asks For Cruise Passengers Help
The journey itself is a three-day sailing to Norway, with no ports of call.
So what do we know about the health-and-safety protocols which were put in place? (And which might serve as an early glimpse into what cruising will look like when ships begin sailing out of U.S. ports again.)
Right off the bat, Mein Schiff 2 is sailing at a reduced capacity of about 60 percent.
Already, this is something we know is likely to happen on U.S. ships, given that the top executives from lines such as Royal Caribbean, Norwegian and Carnival Cruise Lines have all repeatedly said that this is their intention.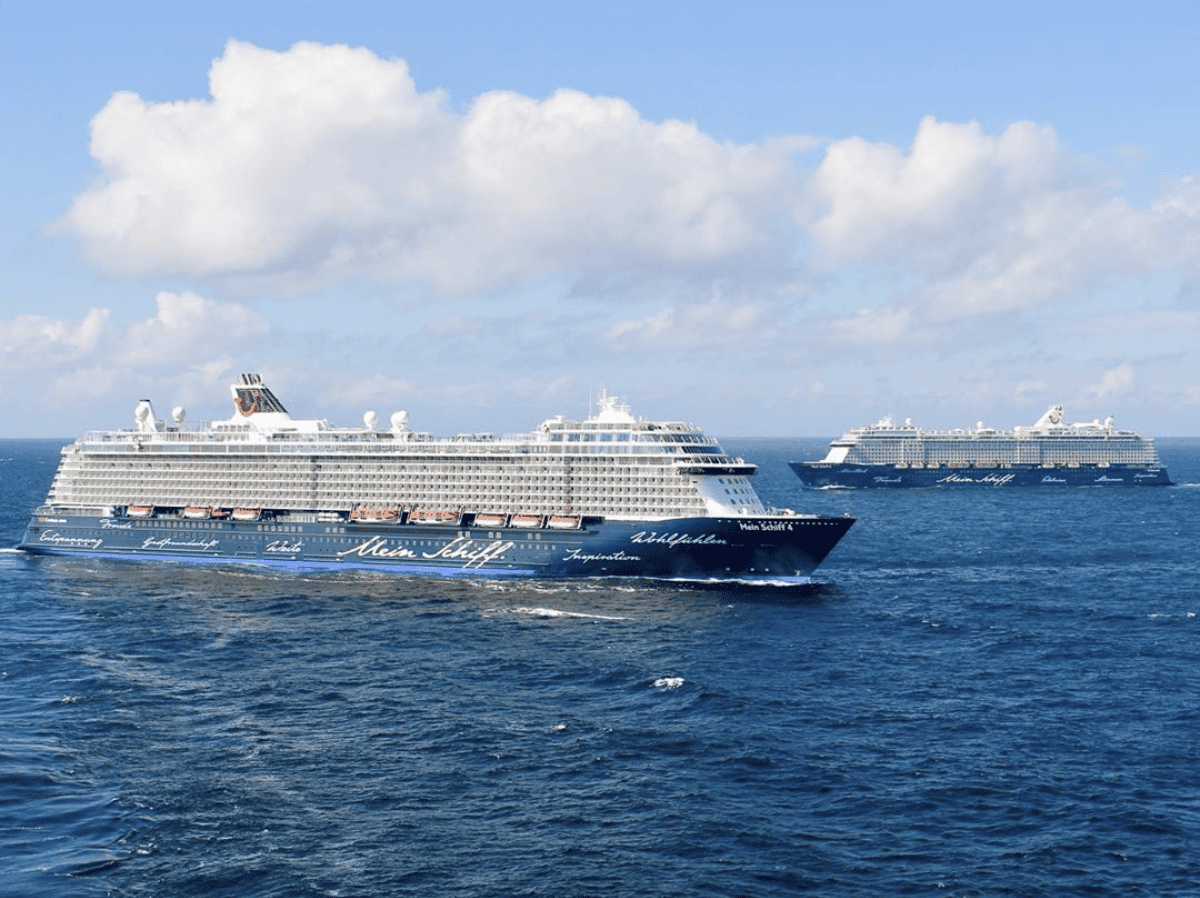 Sister ship Mein Schiff saw her return to sailing postponed due in part to staffing issues, and several aboard Mein Schiff 2 have noted that there are a few issues in that regard. One noted on Twitter a "longer than one might expect" wait for service in the dining room, but added that it wasn't "a big deal."
Speaking of dining, the ship has largely moved to a contactless ordering system. Rather than a traditional menu, guests order via QR-code on their smartphones.
After scanning the appropriate code, the menu is presented on a guest's phone, making it easy for them to peruse without ever needing to touch an actual menu. (Those without smartphones — and apparently, such people do still exist! — are provided with a more traditional menu by the waitstaff.)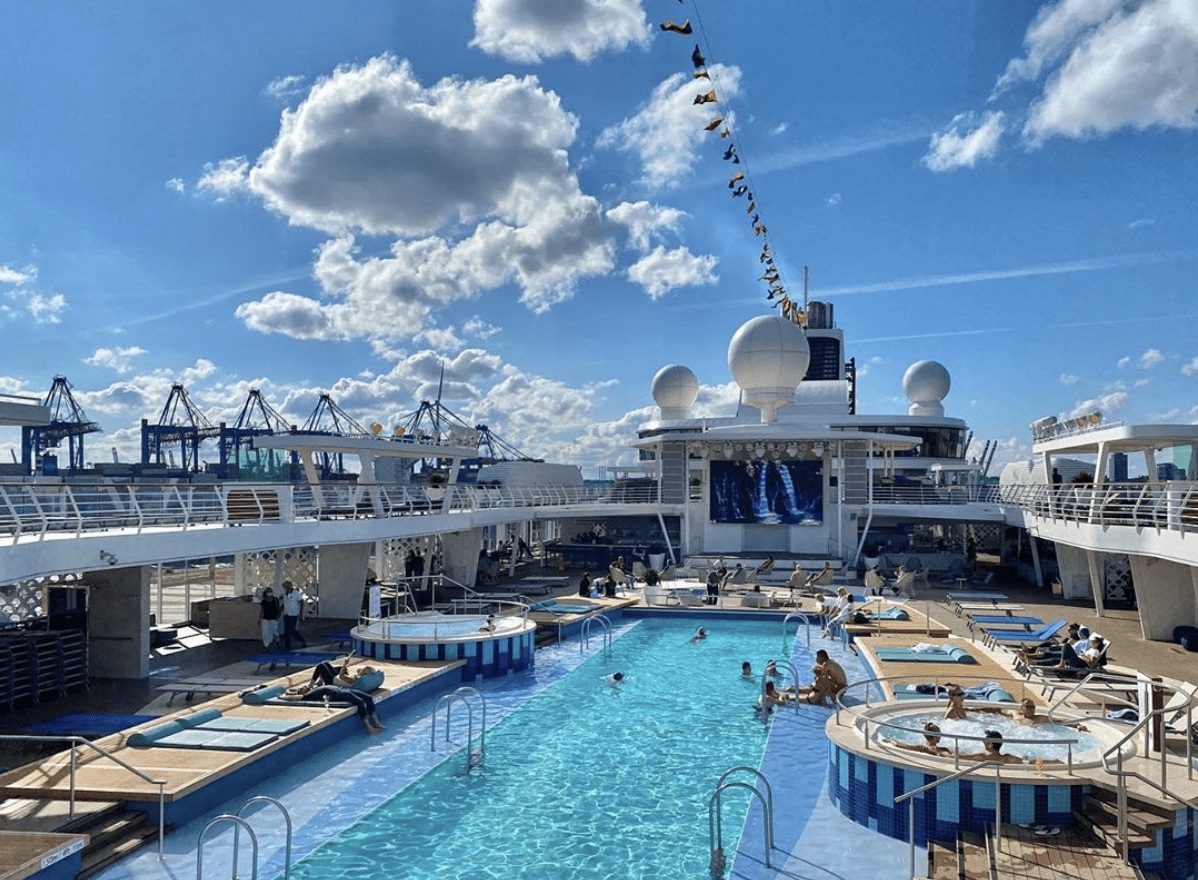 Much talk has centered in recent months around buffets, and while the buffet is open on the Mein Schiff 2, there is no self-service.
As was seen on several ships out of U.S. ports in the final weeks of cruising, staff members are serving guests. While a few people have said it slows things down a bit, most seem happy with the process.
Each morning, every passenger must have their temperature checked via a thermal scan. Stations are located around the ship at which this can be handled quickly. (The device looks much like a smartphone on a stand, so that the temperature-taking process looks almost like taking a selfie.)
Do Passengers Have to Wear Masks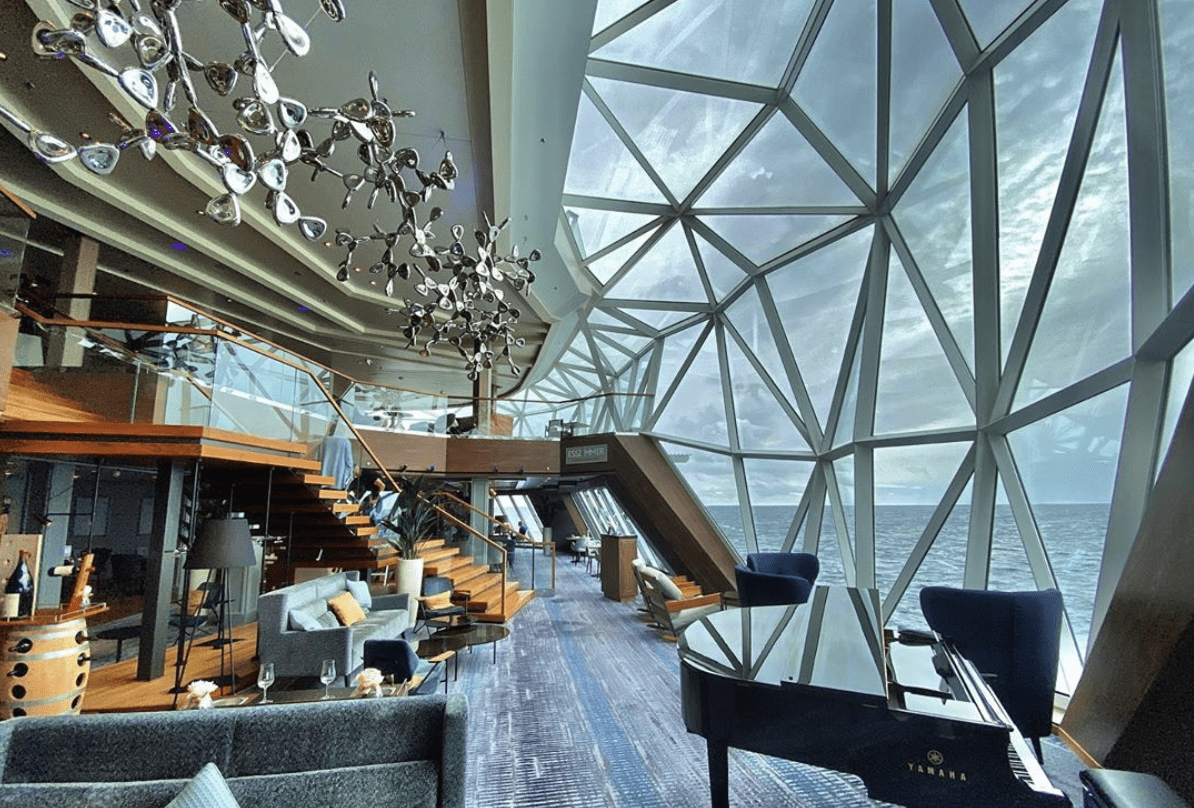 Without a doubt, the biggest question cruisers have been asking is whether or not they will have to wear a mask in public spaces when cruising returns. If the Mein Schiff 2 is an example, the answer is yes and no.
While all crew members wear masks, guests are asked to wear them in a situation where they can not maintain social distancing.
READ MORE: Cruise Line Debuts New Muster Drill
Instagrammer @kreuzfahrtulauber.de wrote, "In the bars, restaurants and other public areas, the chairs and tables have been optimally distanced and in places where this was not possible, certain places have been blocked off by signs. So I've never had the feeling that other guests are getting too close somewhere on board."
They added, "If it is not possible, such as in the [cabin hallways], the guests wear [masks] in a very disciplined manner."
One area which has received little attention in discussions about the resumption of cruising is elevators.
On Mein Schiff 2, only four guests are allowed in an elevator at any one time. There are distinct markings on the floor of each elevator car dividing it into four squares, and passengers are asked to remain in their square during the duration of the ride.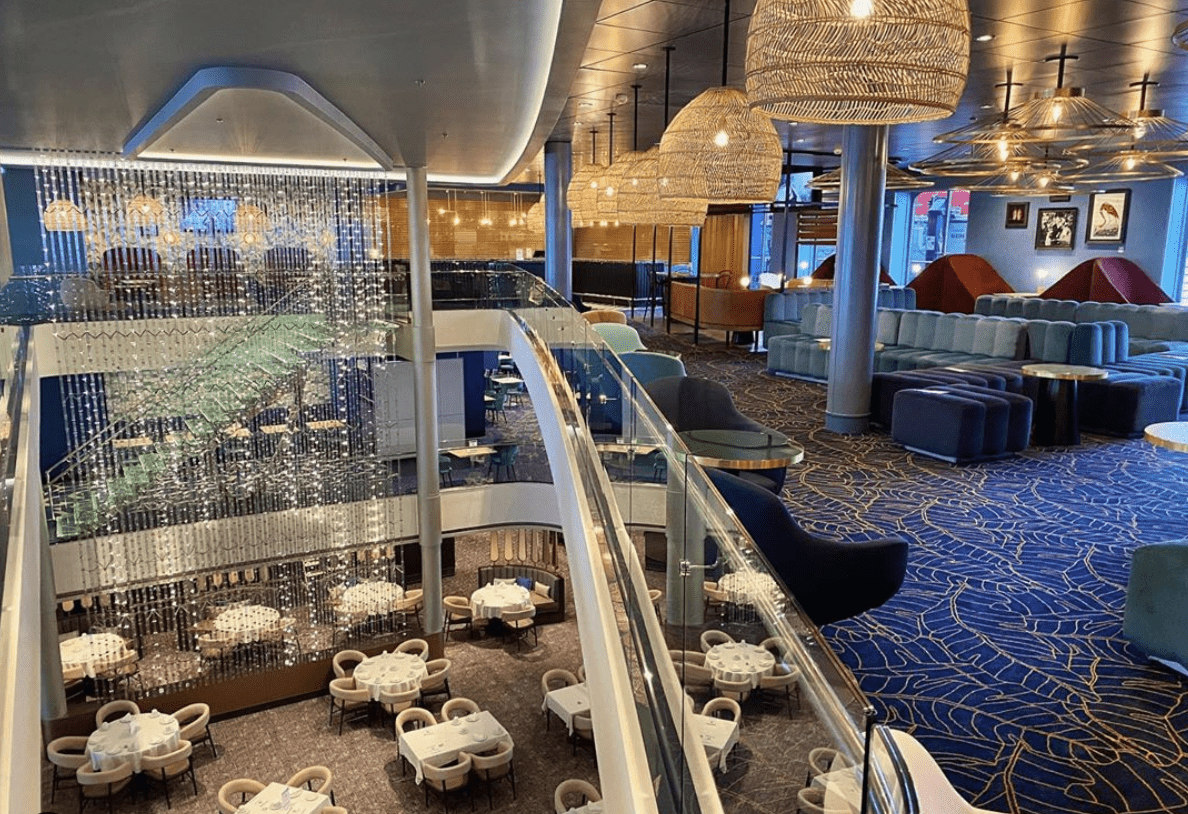 Because the ship is sailing at reduced capacity, this allows them to use the staterooms on a rotational basis. In other words, staterooms that house guests on one sailing will not be used on the next.
This allows time for additional deep cleaning between occupancies.
Currently, the ship is also only booking staterooms (or suites) with balconies so that all passengers have access to fresh air.
Various ship services are largely open and available, but often with limited capacity.
For example, the gym is only allowing 20 people in at a time and it's on a first-come, first-serve basis.
Only 10 children are allowed in the childcare program at any given time, and the various toys and equipment are used every other day, again allowing for thorough cleaning.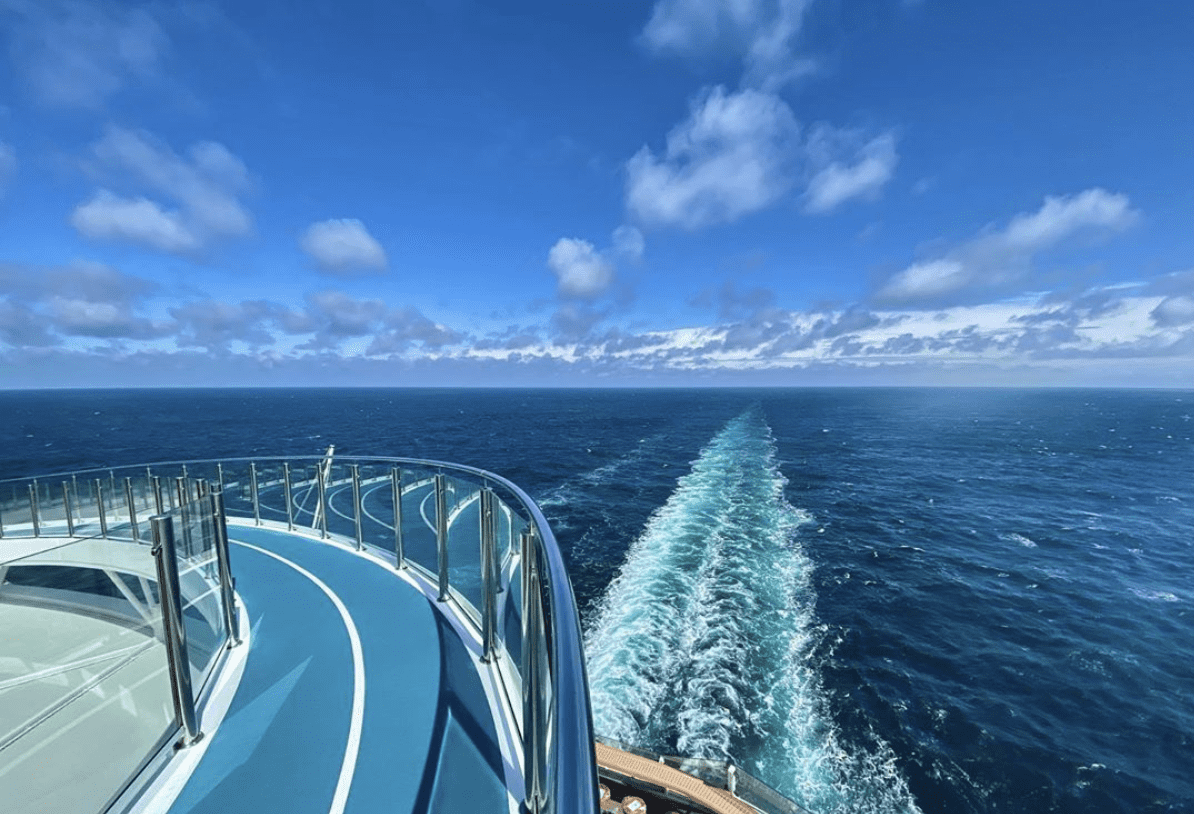 Pam, the German blogger mentioned above, reported on Instagram that massages are available in the spa. While the masseuse wears a mask the entire time, guests can take theirs off while lying face down, but must wear it when lying on their backs.
Other ships will be sailing out of German in the very near future. Carnival Corporation's Aida brand has three vessels — Aidaperla, Aidamar and Aidablu — expecting to welcome passengers during August.
Featured photo via Instagram/kreuzfahrturlauber.de