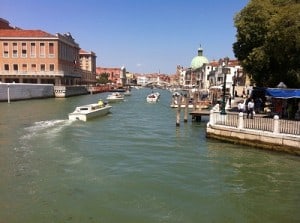 So you have your cruise picked out, your airfare purchased and you're ready to cruise Europe, right?
Europe offers a lot of picturesque ports and can be an great country to sail from, but not knowing the little things before you leave could wind up ruining your vacation or tarnishing your European cruise experience. I learned these on our recent sailing aboard Carnival Breeze.
Here are 10 tips to help you before cruising Europe:
1. Have documents protected and photocopied.
You can buy document protectors to wear around your neck, to carry in your bag or on your person, whatever you are most comfortable with, do it. Make sure your documents are safe and leave a photocopy in your safe just in case.
Without trying to put the fear of God in you, crime does happen everywhere. There's all kinds of scams people will use to try to get your belongings, from slashing your bag to bumping into you and walking away with your wallet. Most pick-pocket branded clothing offers three layers of safety for you where the only way they'll get into your pants is if they tear them off you. A good pair of pants will run you around $90.
3. Turn on your international cellular service plan.
Be prepared for an expensive bill if you ignore this one. You can activate your international voice/text/data plans for the time you're away. If you have to check-in with family or stay connected, this is the way to go. Most ships have a landline you can call home costing $1.99 per minute.  Keep in mind that when on the ship's "Cellular at Sea" network, your cell phone will be charge $2.39 per minute and .50-cent per outgoing text, regardless of your carrier's international plan. If you have a smartphone, do yourself a favor and keep it on airplane mode or off when onboard, unless you know the settings to keep data off.
4. Call your bank.
Give your bank or credit card company a heads up as to where you're going to be while traveling. My card got compromised in Pisa and for that reason I wasn't charged with any of the transactions. Also, if you don't let your bank or credit card company know ahead of time, they may freeze your card because they see foreign transactions and think someone else has gotten ahold of your number.
5. Research the ports.
Don't think you can just get off in a European port and say "what are we going to do today?" A lot of the excursions are a bus ride away. Most ports you can't even walk into the main town without getting a cruise line shuttle or taxi. Research what you want to do and cross reference against sites like Trip Advisor and Cruise Critic. If you have children traveling you may consider sites like The Family Travel Network to see what may fit best for your family.
6. Check the weather.
Don't make the mistake I did last year and not pack any pants when going to Italy in April. Make sure you check The Weather Channel and see what the temperatures are for the time of the year you'll be there.
7. Use the cruise line transfers.
Most would consider a taxi but a lot of taxi drivers can take you for more than just a ride if you're not careful. If you're not fluent in the language of the country you're visiting, be safe and use the cruise line transfer program to and from the port. Cruise line transfers are a sure-fire way to get to the airport efficiently.
8. Buy a pocket translation guide or use a smartphone app.
If I didn't have friends that spoke Spanish, I'd have been up the creek in Barcelona, Spain (even though Spanish isn't the official language). The part of me that thought everyone knows English was sadly wrong. Consider buying an app for your phone that you don't need data service to use or a quick reference handbook to help you.  I downloaded Google Translate for my last trip but didn't download the language or have data service so it did me no good. If you use Google Translate, be sure to download the language(s) you might need while you have internet, before you get there and it's too late.
9. Use the ATM on land, not the ship.
The ship is there to make money; they aren't a bank. Make sure you exchange your money at home, the exchange at the airport, or as a last resort, use the ATM in the ports of call. Most European ports have plenty of ATM's to choose from, but choose wisely. Pull on the card slot device to make sure there isn't an outside skimmer attached, and try to use a less-trafficked ATM if you see one. Once you get home, monitor your bank account closely to make sure no one stole your card numbers. Your best bet will probably be to use the one in the airport.
10. Consider a pre/post night stay.
There's a good chance you flew over 4,000 miles to reach your cruise, so you're going to be tired. Why not consider coming in a day early. With Priceline and Hotwire, you can find great prices for pre and post-cruise stays to check out cities like Barcelona and Venice. You can navigate your ways through the hotel properties on sites like Bidding for Travel or Better Bidding. Also, there's the not missing your flight too in which you may want to consider travel insurance.
Subscribe to our Cruise News Updates.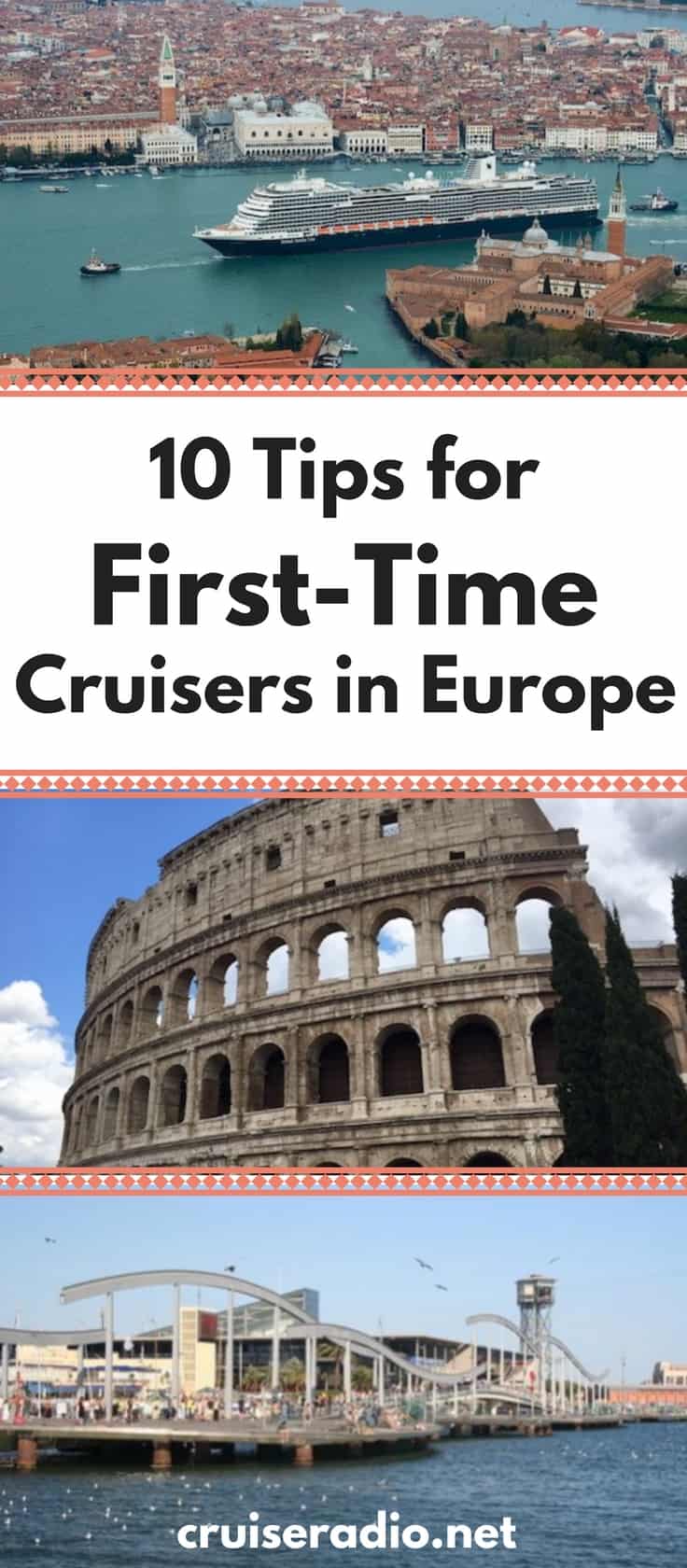 SaveSave
SaveSave