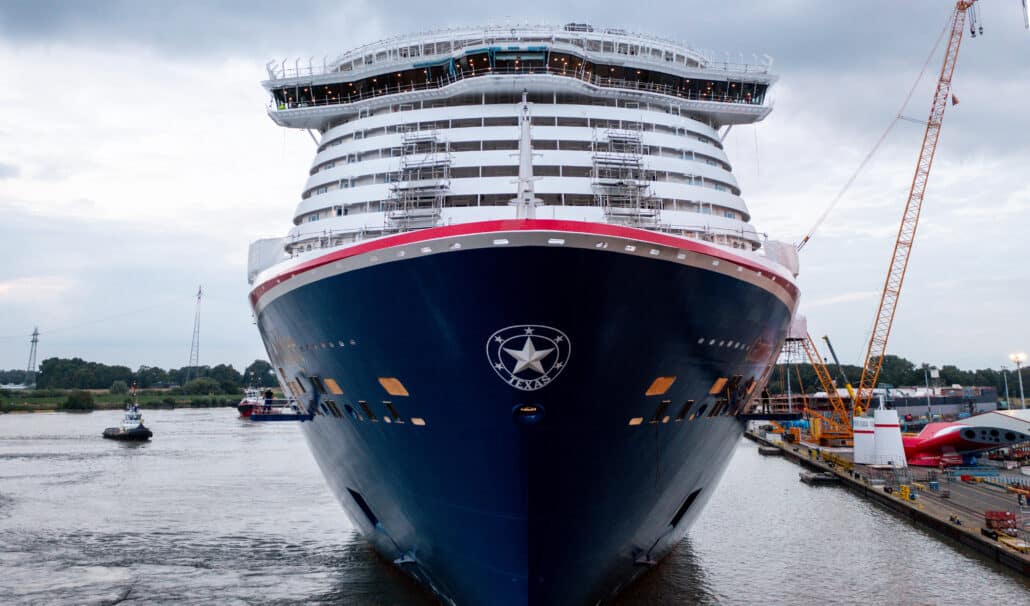 From start to finish, constructing a technologically advanced mega cruise ship like Carnival Jubilee is rarely plain sailing.
Coming out of a pandemic and the ongoing Russia-Ukraine conflict — with sanctions to contend with — only adds to major shipyards' supply chain issues.
Shipyard boss candid about challenges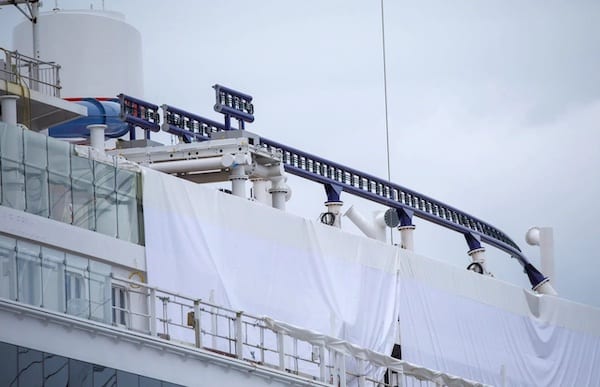 The public rarely gets to hear about the challenges faced in building huge cruise ships – until now. Meyer Werft in Papenburg, Germany, has been unusually candid about building cruise ships in the current climate.
In the most recent edition of the Meyer Werft employee newsletter, chief executive Bernard Meyer spoke of the "unprecedented challenges" in constructing the Carnival Jubilee.
A sister ship to Mardi Gras and Carnival Celebration, the 183,521 gross registered ton Carnival Jubilee will have 15 passenger decks and a capacity for more than 6,600 guests. Carnival Jubilee is slated for delivery to the cruise line in December 2023.
There is still much to do before then, Meyer said. He openly mentioned issues concerning supply chain issues.
Meeting the deadline is crucial to Carnival Cruise Line and the shipyard itself. It is the "most important delivery of my life," Meyer wrote.
Building Carnival Jubilee [VIDEO]
Timely delivery is critical for the company's credibility and securing repeat orders. It is also crucial for the shipbuilder's financial health.
The pandemic hit the Meyer Group hard, leading to losses of €180 million in 2020. Jubilee was initially due for completion in October 2023 but was pushed back two months, citing supply chain issues.
Supply chain issues caused Jubilee's inaugural voyage, a transatlantic cruise from Southampton to Galveston on October 30, to be canceled, along with five subsequent Caribbean sailings. The new sailing is on track for the week of Christmas.
December's delivery deadline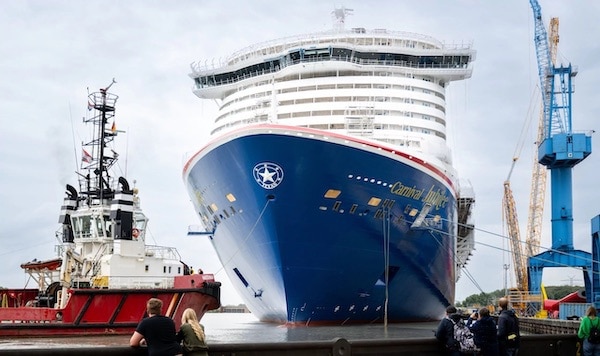 In his message, Meyer urged the entire workforce to give everything to ensure the Carnival Jubilee is ready to hand over on time.
Project manager Jürgen Storz acknowledged the new deadline is tight but remains bullish it will be completed on time. The workforce has so far risen to the challenge.
Supply issues have slowed progress, but employees have worked in shifts or on weekends as materials became available. "We will get it done," Storz confidently said.
Carnival Jubilee had its float out in July, and the next major milestone is sea trials in November.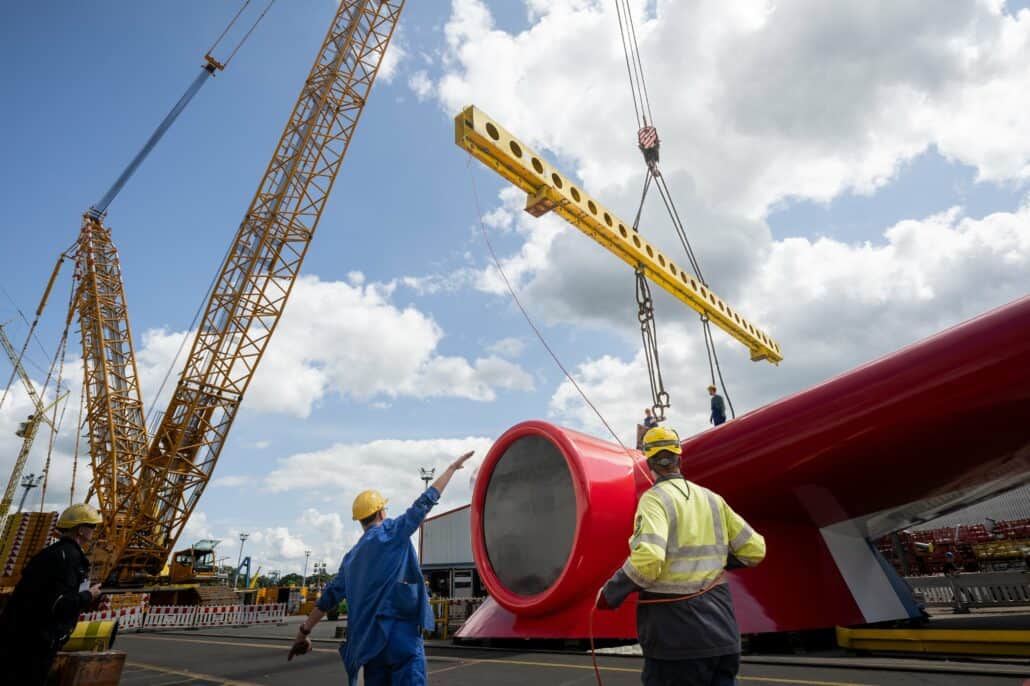 The ship, which has a liquefied natural gas (LNG) propulsion system, will homeport in Galveston, TX, after a transatlantic crossing via Southampton, UK.
Carnival Jubilee is the third in Carnival's Excel class of vessels and the first to be built at the Meyer Werft shipyard in Papenburg, Germany.
Mardi Gras and Carnival Celebration were constructed at the Meyer Turku yard in Finland.
RELATED: Carnival Jubilee Receives Iconic Funnel [PHOTOS]