Carnival Cruise Line has announced changes at Half Moon Cay, leaving some cruisers hot under the collar.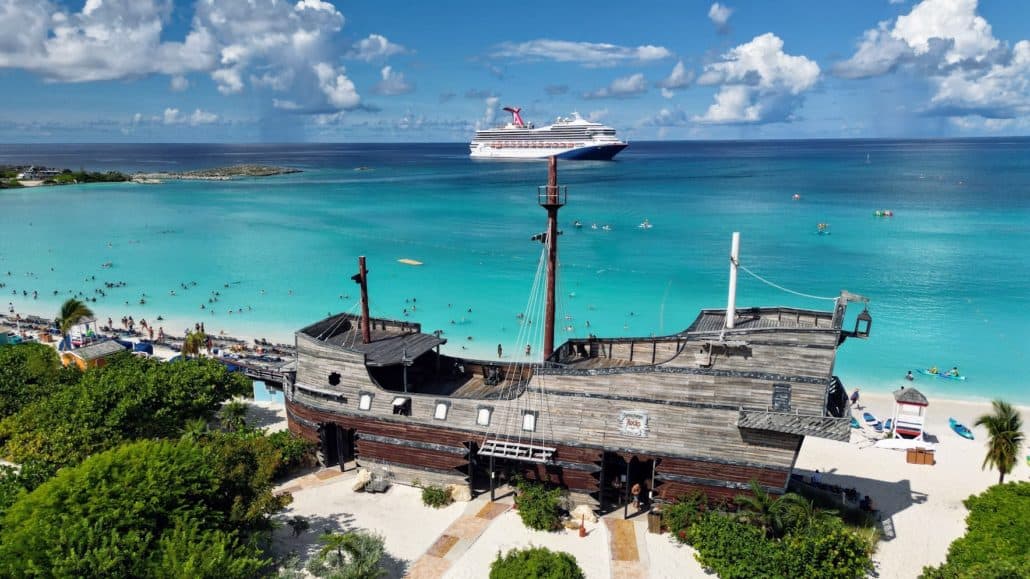 The line announced that air conditioning units will no longer be available at Half Moon Cay's beach villa and beach cabana rentals beginning October 1 this year.
At first, no reason was given, but we learned why a day later.
A note to booked guests, "This is a follow-up to the communication you received yesterday regarding your beach cabana rental in Half Moon Cay. These are open air structures and operating an air conditioning unit was both energy inefficient and not effective.
Consequently, we're replacing air conditioners with energy-efficient fans in these beach cabanas and beach villas."
Beach Villas and Cabanas at Half Moon Cay
There are 15 standard cabanas and 5 beach villas at Half Moon Cay. The cabanas and villas are good for five hours of occupancy and come with snacks, drinks, and swimming gear, such as snorkeling equipment and floating mats.
Aside from lounge furniture, a shower area, and an optional butler service, these Half Moon Cay rentals have ceiling fans and electric fans.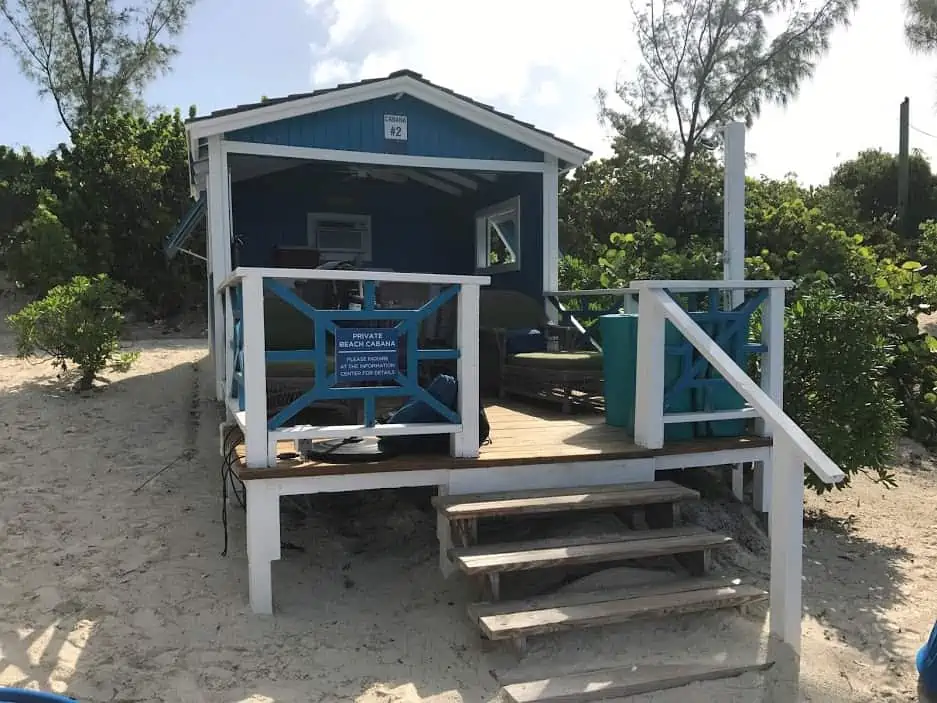 Though fans may be less essential during the island's cooler months (from December to March), guests may want a reprieve during the hotter season.
In the dead of summer, highs can reach the mid-90s with a heat index over 100 degrees.
Other Changes at Half Moon Cay
At the start of this year, Carnival raised the prices for their cabanas and villas. The cost of a beach villa has increased from $650 to $1,000, while cabanas now cost $700, up from $450.
The Private Oasis, which can accommodate up to 12 people and is the more swanky option, now costs $2,000 daily.
Half Moon Cay, which Holland America Line owns, is shared with Carnival Cruise Line. There is never more than one cruise line there at a time.
RELATED: Half Moon Cay vs. Princess Cays — Comparing the Islands