Carnival Fantasy ended her final voyage Tuesday morning when she arrived at her final resting place.
After months of speculation about the ship's fate — and only days after Carnival Cruise Line confirmed it had been sold — the Fantasy dropped anchor one last time in Aliaga, Turkey in the Aegean Sea.
Aliaga is home to one of the world's leading cruise ship scrapyards.
What Happens Next To Carnival Fantasy? 
The ship will be beached onshore and dismantled, starting with the interior finishings.
In the coming days, everything from tables to toilets will be removed as the first stage of the scrapping process (which during recent interviews Carnival Corporation CEO Arnold Donald half-jokingly insisted be referred to as "recycling.").  Anything and everything which can be sold will be.
Once the ship has been picked clean of valuables, the steel cutting will begin. Just as the ship had been assembled piece by piece years ago, it will now be deconstructed in much the same way.
READ MORE: One Last Look At Carnival Fantasy 
The steel that's cut away from the ship will be sold to scrap metal dealers. From there it'll be melted and made into rebar to support concrete in roadways, concrete footings, and sometimes buildings (depending on local codes in the markets in which it's sold).
The Fantasy Class Flagship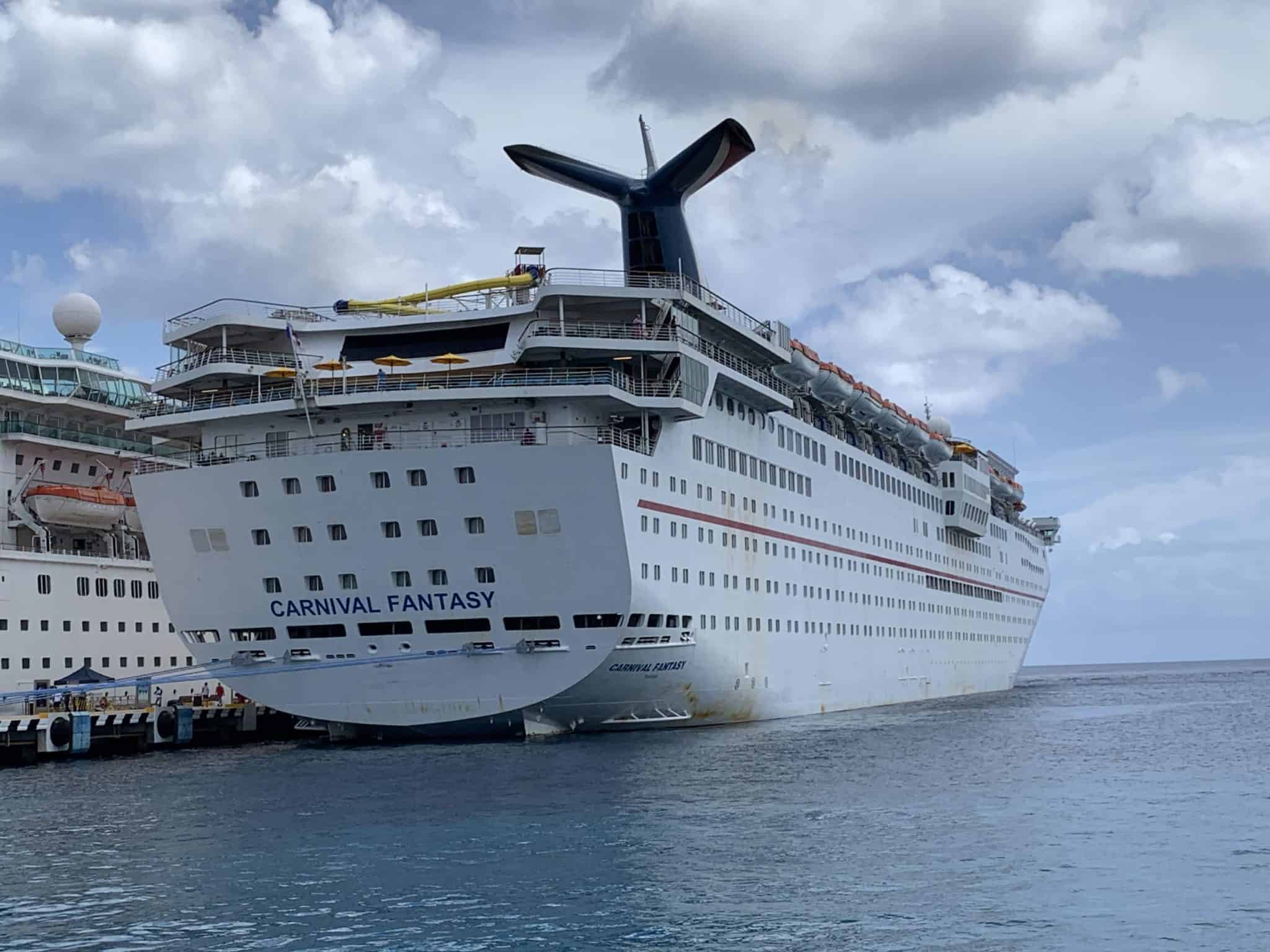 Carnival Cruise Line's Fantasy was the first of what would become the wildly-popular Fantasy class of ships. So popular was this particular type that it would go on to become the largest class in the Carnival fleet, eventually encompassing eight different vessels.
The Fantasy class came on the heels of the Holiday-class and eventually would be followed by the Spirit-class.
As part of Carnival Cruise Line's official announcement last week, they revealed that four Fantasy-class ships — Carnival Fantasy, Carnival Imagination, Carnival Inspiration, and Carnival Fascination — would be leaving the fleet.
Although Fantasy and Inspiration were the only two officially announced sold, Carnival Cruise Line's President Christine Duffy said that ultimately, only four Fantasy-class ships would remain in operation. Those vessels are Paradise, Elation, Ecstasy, and Sensation.
Carnival Corporation announced that it had sold 13 of its ships, including vessels from Holland America, P&O Cruises, Costa Cruises, and Carnival Cruise Line, all of which operate under the larger corporate umbrella.