Carnival Cruise Line's second newest ship, Carnival Luminosa, has officially entered service with Carnival.
The vessel departed Brisbane, Australia on Sunday, marking the kickoff of its first Australia program and its very first voyage with revenue passengers under the Carnival Cruise Line brand. Previously, the ship sailed as Costa Luminosa with Carnival's sister line Costa Cruises.
"Bringing a Carnival ship to Queensland has been a long-term goal of ours, so this is a special occasion as it meets that goal and completes our two-ship deployment plan for Australia by complementing Carnival Splendor's year-round service offerings from Sydney, while also underscoring our commitment here as we celebrate 10 years of operations in Australia," said Carnival Cruise Line Chief Commercial Officer and Executive Vice President Ken Tate, who took part in the festivities ahead of the ship's departure.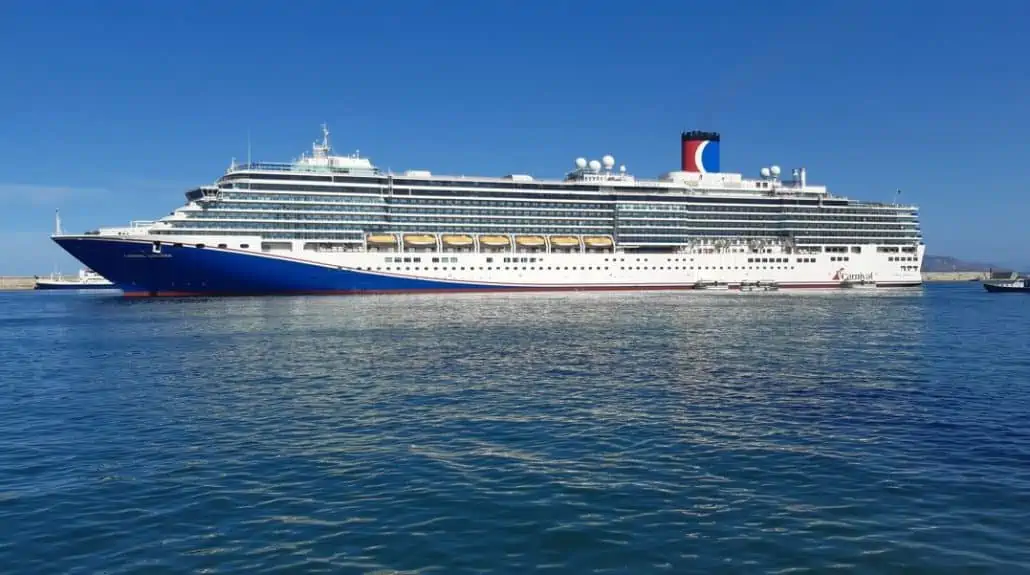 Carnival Luminosa's maiden season will run through April 2023, with the ship offering mostly three, four, and seven-night Australia voyages, as well as seven and 11-night South Pacific sailings. Later this month, Luminosa will also offer an 11-night sailing to New Zealand.
In the spring, Luminosa will cross the Pacific to Seattle to spend the summer season operating seven-night voyages to Alaska, which are very lucrative for cruise lines and have gained popularity in the last several years.
MORE: Carnival Celebration is Now Sailing Its First Transatlantic Cruise to Florida
In September, the ship will set sail on a 31-day adventure back across the Pacific from Seattle to Brisbane. The voyage will include ports in Alaska, Japan, the Philippines, and Indonesia.
Carnival Luminosa was transferred to Carnival from Costa in September, and underwent a major refit where classic Carnival venues were added — such as Alchemy Bar, Punchliner Comedy Club, Serenity Retreat, and RedFrog Rum Bar — and furnishings and interiors were updated to be more in line with the Carnival brand.
The yellow funnel was painted in Carnival's classic red, white, and blue, although it retained its original shape and does not feature the "whale tail" funnel that other Carnival ships have.
READ NEXT: Cruise Line Installs Slide That Goes From the Deck to the Ocean