In this article, we share five Carnival Radiance tips.
Back in 2021, Carnival Victory went in for a massive dry dock that would see pretty much every space on the ship transformed, so much so that the vessel was given a new name: Carnival Radiance. It includes some new dining venues by Shaquille O'Neal and Guy Fieri.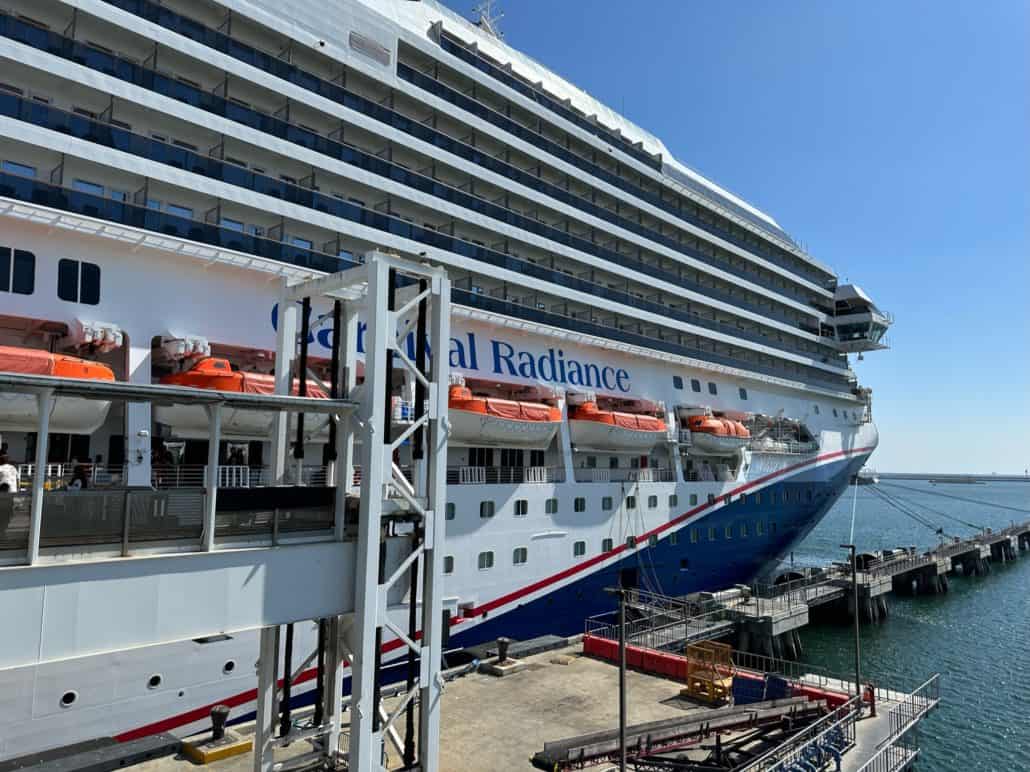 Radiance is the third ship in Carnival's Sunshine class, formerly the Destiny class. All three vessels in the class have been overhauled and renamed. The other two are Carnival Sunshine (formerly Carnival Destiny) and Carnival Sunrise (formerly Carnival Triumph).
I recently got a chance to sail Carnival Radiance, marking my first time sailing a Destiny/Sunshine class ship. As usual, as the days went on I got to know the ship better, so I put together five Carnival Radiance tips to know before you sail.
5 Carnival Radiance Tips
1. Explore all of the breakfast options.
The buffet is fine for breakfast, but don't just head up there every morning assuming you don't have other good options. You do. Carnival Radiance actually has quite a few breakfast choices. On sea days, head to the main dining room for Seaday Brunch, where you'll find fun menu items like the Brunch Burger, fried chicken and waffles, and a skillet cake with guava preserve and marshmallows.
On port days, my recommendation is to head out to the lido deck and get either a biscuit honey chicken sandwich and fries at Big Chicken, or a breakfast burrito at BlueIguana Cantina. They are the perfect way to start your day.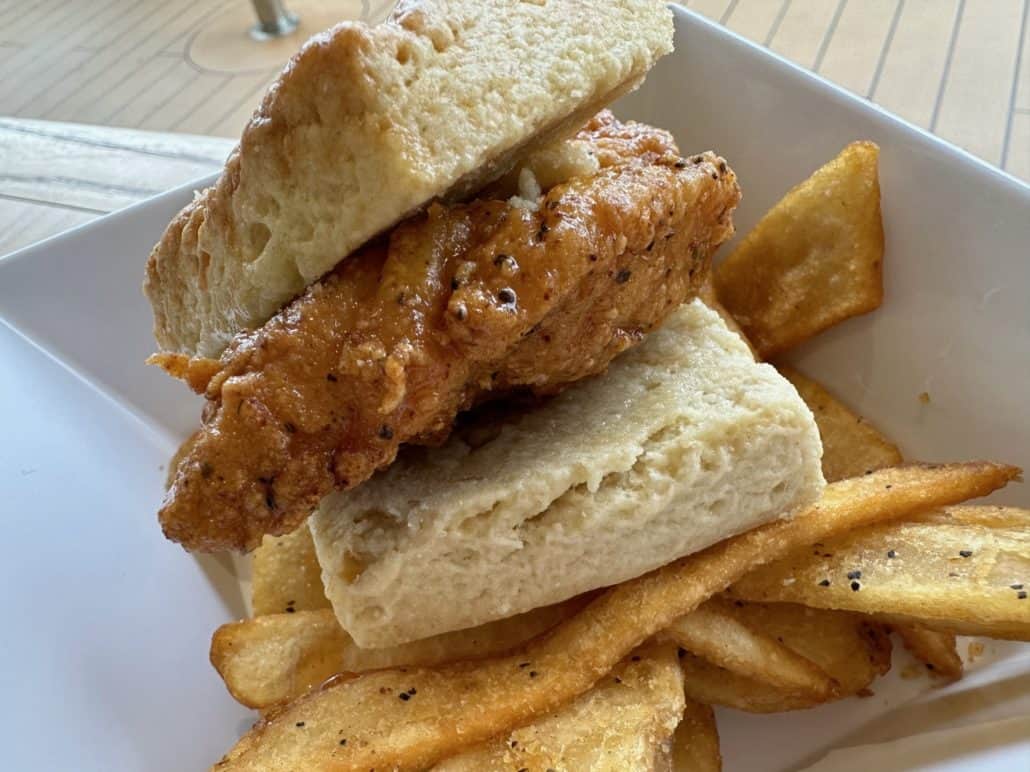 2. Don't miss karaoke.
Karaoke happens just about nightly on Carnival Radiance, and it's always a fun time. Participants step up to the little stage in the RedFrog Pub and belt out tunes, which can also be heard from the nearby Bonsai Sushi Express and Alchemy Bar.
The RedFrog Pub space is larger than it appears at first glance, so if you want to settle in and listen without being right in the center of the action, there are plenty of spots to grab a seat and be out of the way. On my recent cruise, I was surprised at how well all of the people sang, and just when I was getting up to leave I'd stay a bit longer because they kept choosing such good songs!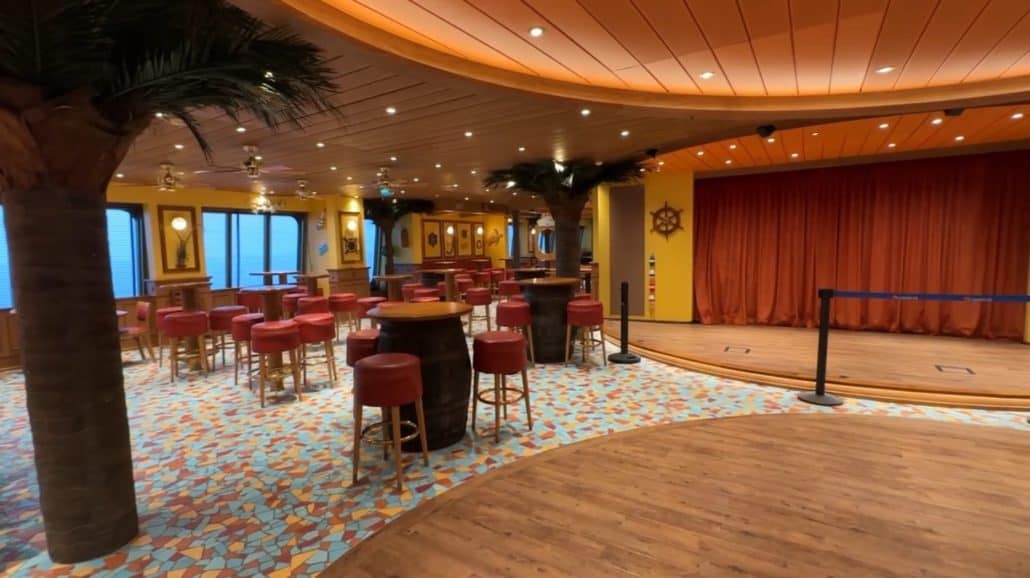 3. Check out the SportSquare deck.
With so much to do on the lido deck and the decks below, many cruisers may not venture up to the SportSquare area until late in their cruise — or at all!
But I definitely encourage you to check it out. On Carnival Radiance, SportSquare includes a basketball court, mini golf, a ropes course, various table games (pool, foosball, ping-pong, etc.) and a giant chess board. It's a fun, colorful area that's perfect for having fun in the sun with your family.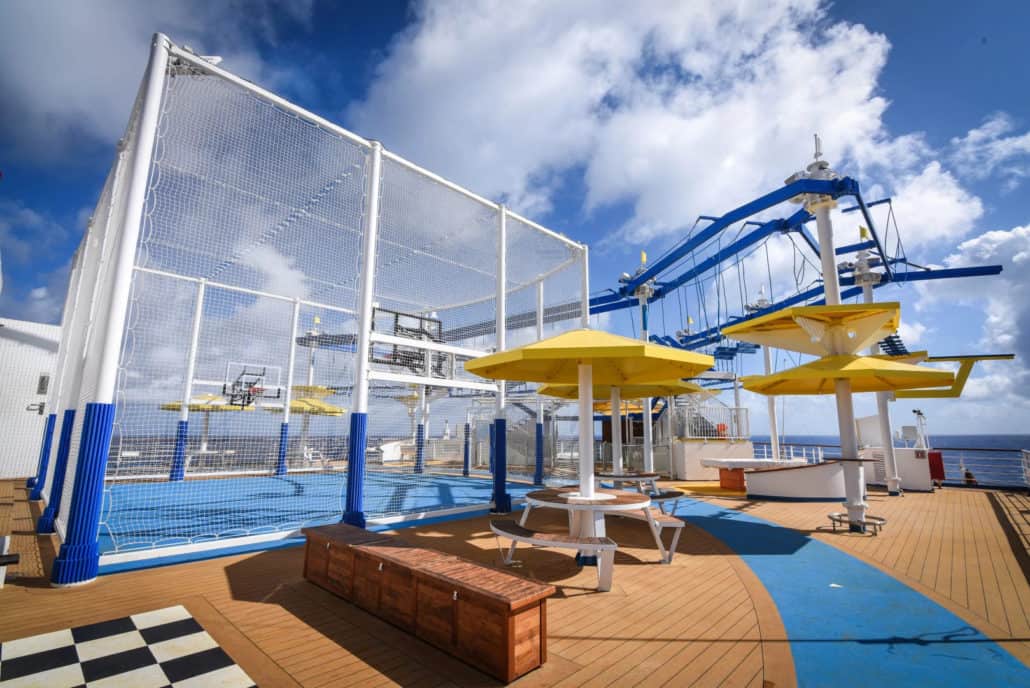 4. If you don't feel like eating in the MDR, head to the buffet.
If you don't feel like taking off your shorts and putting on nice clothes for dinner in the main dining room, just head up to the buffet.
At dinnertime each evening, it serves a lot of the same dishes that you'll find on the MDR menu that night — meaning you won't be missing out on some of the more unique offerings for dinner. Plus, the buffet is also home to the sandwich-serving deli, and the Seafood Shack is also nearby. Plenty of options!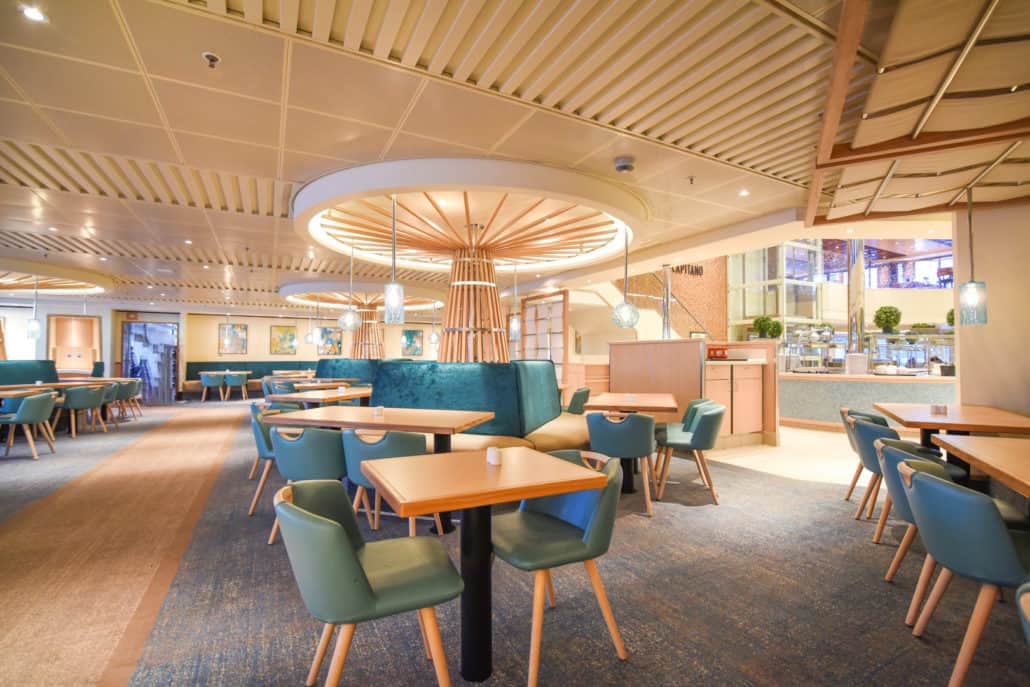 5. Remember that it's a smaller, older ship.
Despite the recent overhaul and renaming, Carnival Radiance is still, at her heart and bones, an older vessel. She is quite a bit smaller than Carnival's recent ships, and doesn't feature the amount of sundeck space that you may be used to on the modern members of the fleet.
As well, the Cloud 9 thermal suite isn't anything like the newer ships or nearly as large, but it does exist and you have access if you book a Spa Balcony stateroom or buy a thermal suite pass.
While the renovation was quite the overhaul, there are still ways in which the ship shows her age. In my experience, this didn't detract from the experience at all, and I really enjoyed my time on board. It's just something to keep in mind.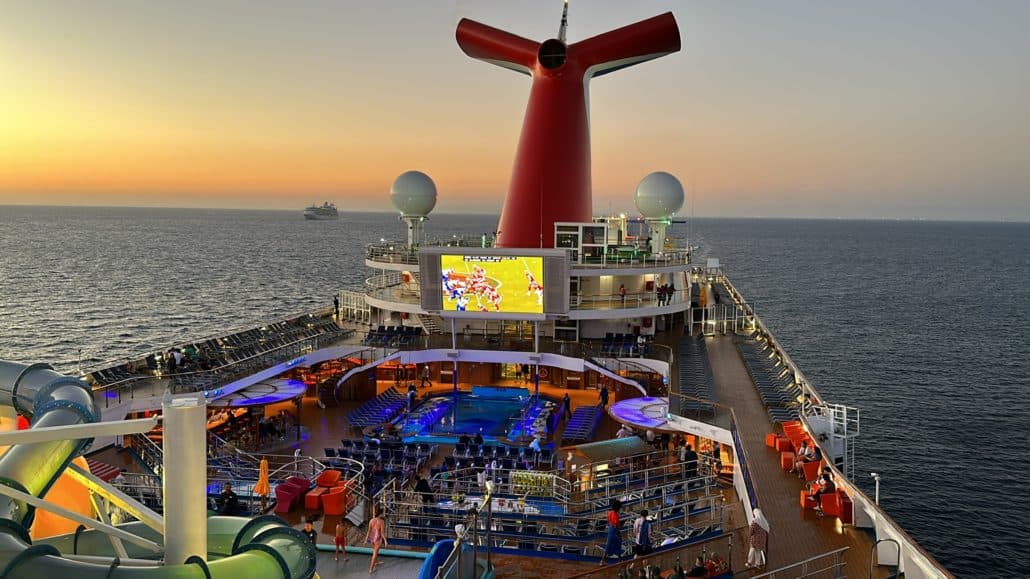 READ NEXT: 8 Tips, Hacks, And Ways to Save Money on a Carnival Cruise
Pin it!