If you book your cruise far enough in advance, you may notice the price will rise and fall a dozen times before you set sail. That's why it's important to monitor your cruise fare.
A feature from Cruiseline.com will alert you if the price of your sailing rises or falls more than 1%, and it doesn't cost a dime.
If the price of your cruise drops, you can get a price adjustment  or an onboard credit, this varies on your fare and booking code.
Here's how to do it.
Step by Step
Go to Cruiseline.com
Find your cruise
Once you find your sailing click on "Get Price Alert"
Fill out your email address and save price alert
Wait for a price alert and claim your price adjustment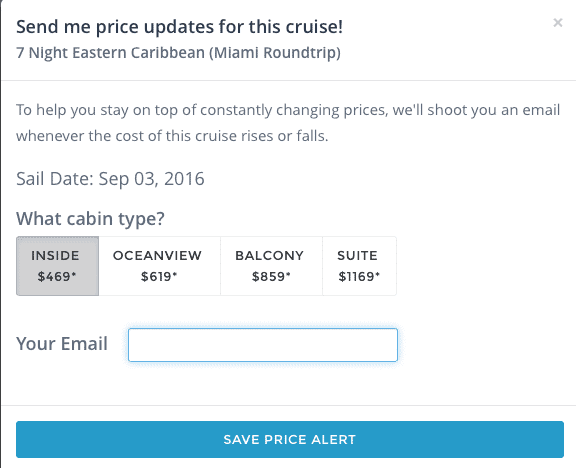 Price Protection Links
Before you submit a price protection form you need to make sure that your fare is price protected. This can be done by researching the fare code on your reservation.
Below are links to get a price adjustments.
Do you monitor your cruise fare, watch the video below:
Pin this!