Onboard credit (OBC) is basically free money that you get to spend during the course of your cruise vacation. And, given the fact we all like free money, it's worth taking a little time to discuss various ways that you can get some.
Two Different Types Of Onboard Credit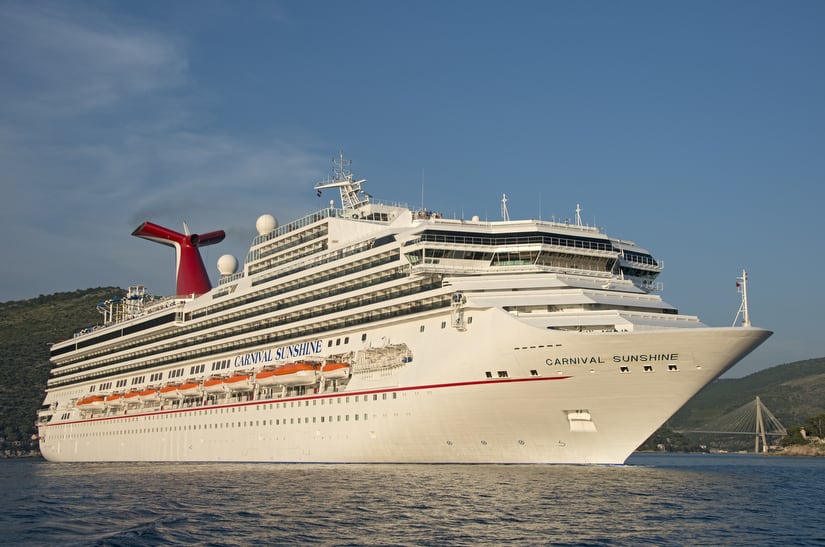 Refundable: Any unspent portion will be returned to you via your original payment method, or a check from the cruise line, within 30 days.
Non-refundable: Any unspent non-refundable credit does not get returned.
Generally speaking, onboard credit (or OBC for short) can be used for nearly any purchase you make while on the ship — although it's important to note that there are exceptions which vary from line to line. OBC is subject to terms and conditions, and sometimes restrictions may apply.
How To Get Onboard Credit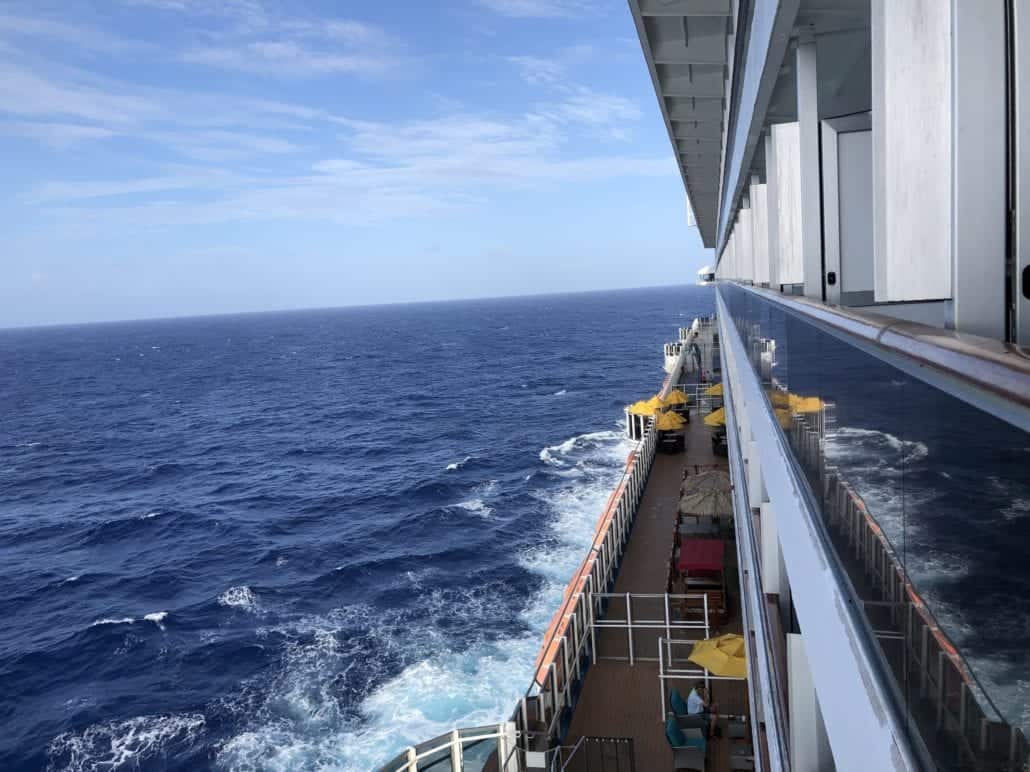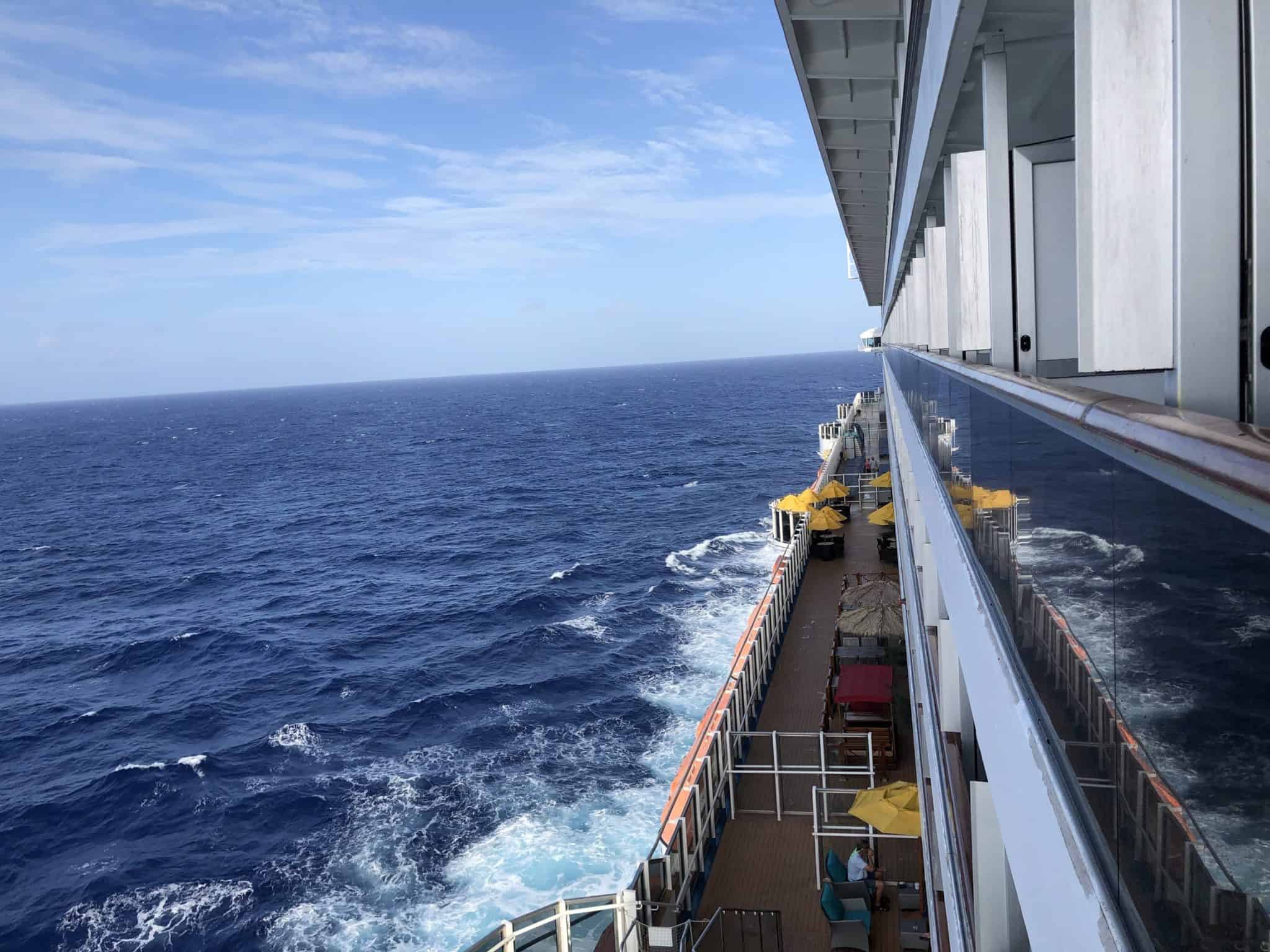 Now, it shouldn't surprise you that the cruise lines don't necessarily want to hand cash, refundable or otherwise, over to you. After all, if you don't have OBC on your account, then every time you go to a specialty restaurant or make a purchase in a gift shop on the ship, they're making money.
And one of the big ways in which cruise lines are boosting their bottom line is with a focus on what they call "onboard spending."
Translation: The more they can get you to spend on the ship, the less you will spend anywhere else.
While your OBC can generally be used in the ship's restaurants, shops, and even casino, there are a few places it can't be applied. For example, if you wind up having to visit the ship's medical center, your OBC generally can't be applied to the infirmary bill.
1. Cruise Lines Promotions
One of the ways cruise lines attract passengers is by offering various cruise deals, often including onboard credits. Go to the homepage of any major cruise company, and you'll be enticed with an offer. Exactly how much you might be eligible for will depend on everything from the date on which you're looking to sail to the length of the voyage — but the biggest factor is often the size of the stateroom booked. The bigger the room, the more OBC each guest will be offered.
2. Bounceback Cruise Offers
The only thing cruise lines want more than to get you on their ship is to, while you're there, have you commit to sailing with them again. That's why most have a program in which you pay a deposit on a non-specified future cruise and, in return, get an OBC you can use during your current sailing.
On Carnival cruise ships, the "Welcome Home" program offers tiered OBC as one of the perks (along with reduced deposits and in-category upgrades). Basically, the cruise line wants you to book your next cruise onboard.
You may also see an OBC offer if you sign up for one of the cruise line credit cards.
3. Cruise Line Loyalty/Casino Programs
Cruise with one particular line often enough to climb the ladder of their loyalty program, and you're likely to earn some OBC. Likewise, gamblers who rack up points — whether at the tables or on the slot machines — are also usually compensated with some OBC. For example, with Norwegian Cruise Line's "Casino At Seas" program, those who ascend to the second tier receive $100 OBC on each future cruise they book, assuming they maintain their status.
4. Travel Agents
Cruise lines aren't the only ones offering OBC as promotions to book with them. Travel agents also offer OBC as an incentive for you to book with them. They also reward loyalty, and often increase the OBC amount, the more you book with them. Most travel agents start the onboard credit offer at around $25 per cabin and go up from there (depending on the length of the cruise). This is usually a special offer that only the agent has access to.
If you're traveling as a group and making multiple cruise reservations, make sure your travel agent is aware. It could increase your OBC amount.
READ MORE: 5 Reasons To Use A Travel Agent To Book Your Cruise 
Travel agent Becky Smith of Becky's Travel Biz told us, "Some travel agents will offer various gifts or onboard credits to help say thank you to guests for booking with them.  Many guests prefer the onboard credit so they can spend the money however they wish on the ship."
5. Price Drops
What happens if the price of your cruise goes down after you've booked it at a certain price? Oftentimes, the cruise line will offer you at least some form of onboard credit to make up the difference between what you paid and the new lower price.
Don't expect them to come to you if the price drops, however. This is the kind of thing you definitely need to keep track of yourself. Read the fine print when purchasing your cruise, because some bookings are not qualified for any type of adjustments. Some of the rules that come into play here are how long it is prior to sailing, the actual sail-date, and how much your cruise fare is. This will all determine your onboard credit amount.
READ MORE: How To Monitor Price Drops 
6. Cruise Line Stock
If you're a shareholder with the cruise company, you can get onboard credit before your sailing. All you need to do is provide proof of stock ownership.
For instance, if you own 100 shares of stock in Carnival Corporation North America or Norwegian Cruise Line Holdings, you can arrange to receive $100 OBC on your cruises.
There could be limits as to how many times a year this perk can be used, and there are (as you'd expect) rules and regulations regarding how the OBC can be obtained. But for regular cruisers, this can be a nice way to not only own a piece of your favorite cruise line but earn a little something extra, too.
READ MORE: Cruise Line Stock Benefits for Shareholders
7. As A "Make-Good"
Sometimes, things go wrong. And when they go wrong enough, the cruise line will use OBC to try and compensate. This happens in cases of missed ports, mechanical delays, weather issues, and more. However, it's not the best way to get OBC (because obviously, it means your vacation hit an unexpected bump in the road).
Recently, a Norwegian Cruise Line ship had a mechanical issue on the way from San Juan to Port Canaveral. The cruise line issued everyone onboard an OBC and a future cruise credit for the inconvenience. You'll also see this when the cruise ship is late leaving port or has to miss the port — the port taxes are refunded as OBC.
Ways to Spend Onboard Credit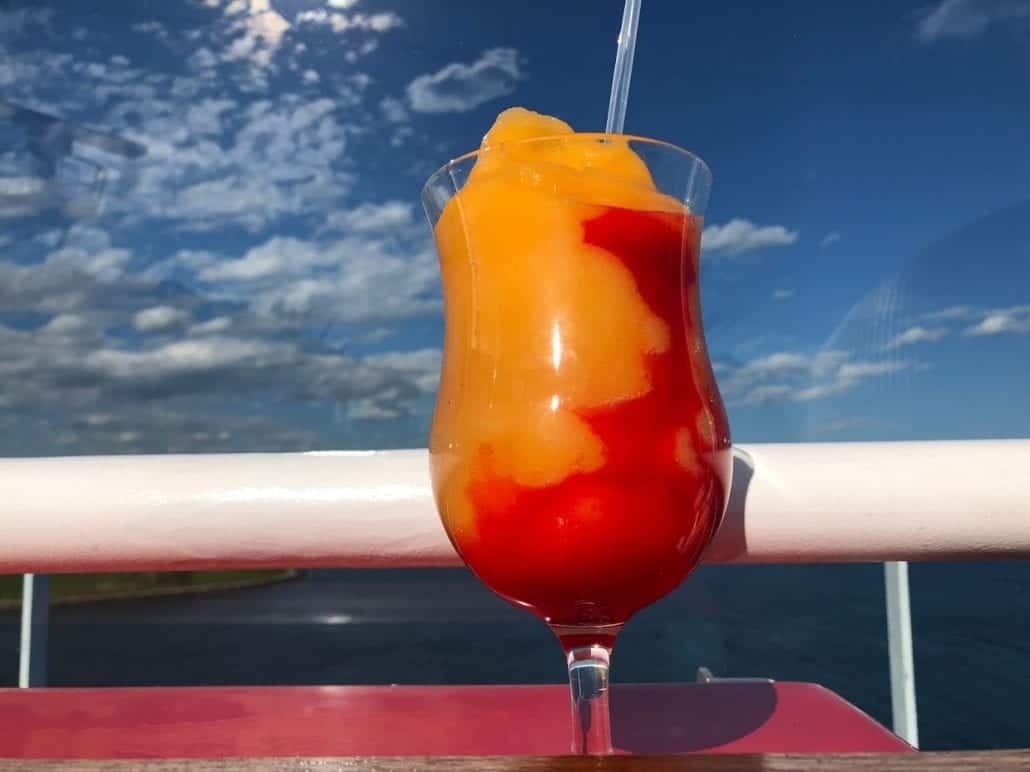 Although we covered this in broad strokes at the beginning, it's worth doing a deep-dive into how, and where, you can spend onboard credits, as this is a question which gets asked a lot.
A good rule of thumb: if you can use your ship-assigned key card (Sail & Sign, SeaPass, etc.) to purchase something, you can use your onboard credit to pay for it. That's because your onboard account works a lot like a bank account. When you charge something, they first deduct it from your OBC.
Once that credit is spent, then they begin applying the expenses to your account. These post-OBC-expenses will make up the final bill you're presented with at the end of the trip.
While there are always exceptions, and each cruise line is different, you can usually use your OBC — whether it is refundable or non-refundable — to pay for the following.
Drinks

Alcoholic beverage packages
Non-alcoholic drink packages
Specialty coffee and teas

Spa Services & Treatments

Massages
Fitness Classes and Personal Trainers
Sauna, steam rooms, thalassotherapy pool and thermal suites (where upcharges apply)
Haircuts/Salon treatments
Spa treatments
Products

Dining

Specialty (up-charge) dining
Room Service
Specialty treats and desserts

Onboard Shops

Gift Shops
Cruise Souvenirs
Duty-Free Shopping

Onboard Activities & Private Islands

Private Cabanas
IMAX Movies
Painting with a Twist
Race Car Tracks
Bowling Alleys
Arcade Games
Wine and Beer Tastings
Mixology Classes

Internet Access
Photos
Gambling

Casinos
Onboard games with a surcharge, such as Deal Or No Deal or Bingo

Shore excursions

Port excursions
Airport Transfers

Gratuities (Norwegian cruise line calls this a service charge)
"Guests may choose to wait until they are aboard a ship to book shore excursions," explained Smith, "or perhaps they do not buy the [drink] package up front, so the onboard credits can easily be spent on either of those areas."
Do Your Research
Don't let the amount of onboard credit offered to you determine if you book the cruise. Some cruise lines like to sweeten the deal by offering OBC only to jack up the original price of the cruise. As we mentioned earlier, there is no such thing as a free lunch. You can bet you're paying for that onboard credit one way or another.
Have you ever gotten OBC before? How do you like to spend yours?