There comes a point in writing a trip report where you feel like you're simply repeating yourself. "What did I do today?" you ask yourself. "I ate. I had drinks. I hung out with friends. I napped." And, if you're me, you probably worked.
Like I said yesterday, trips like this are a working vacation for me.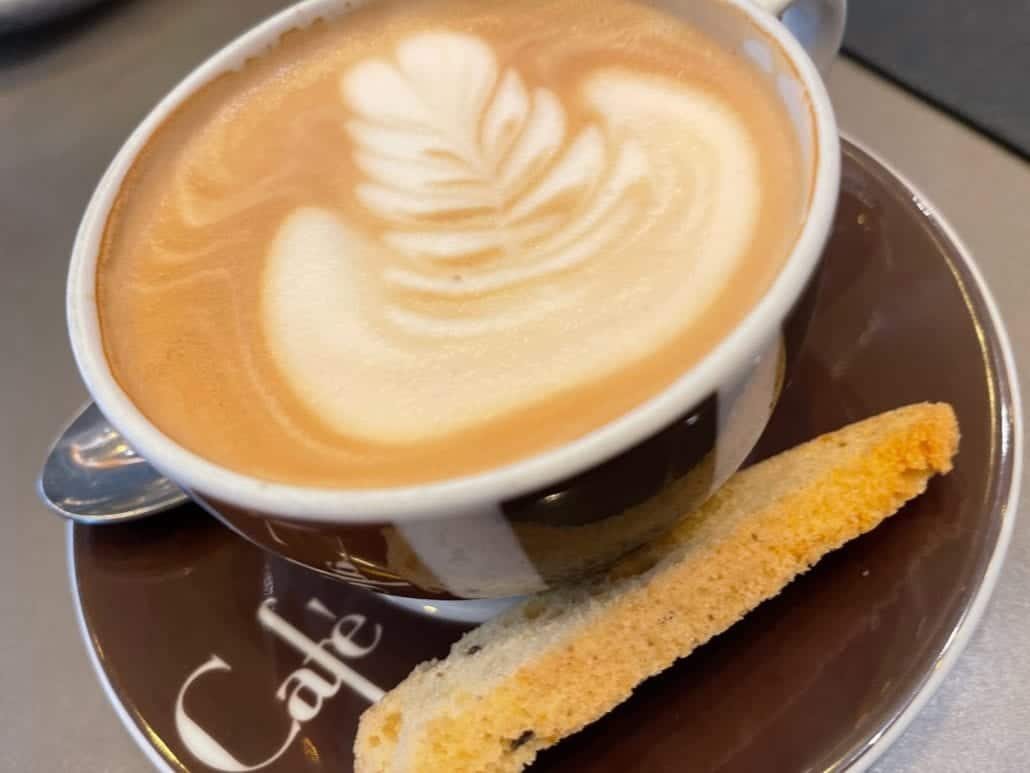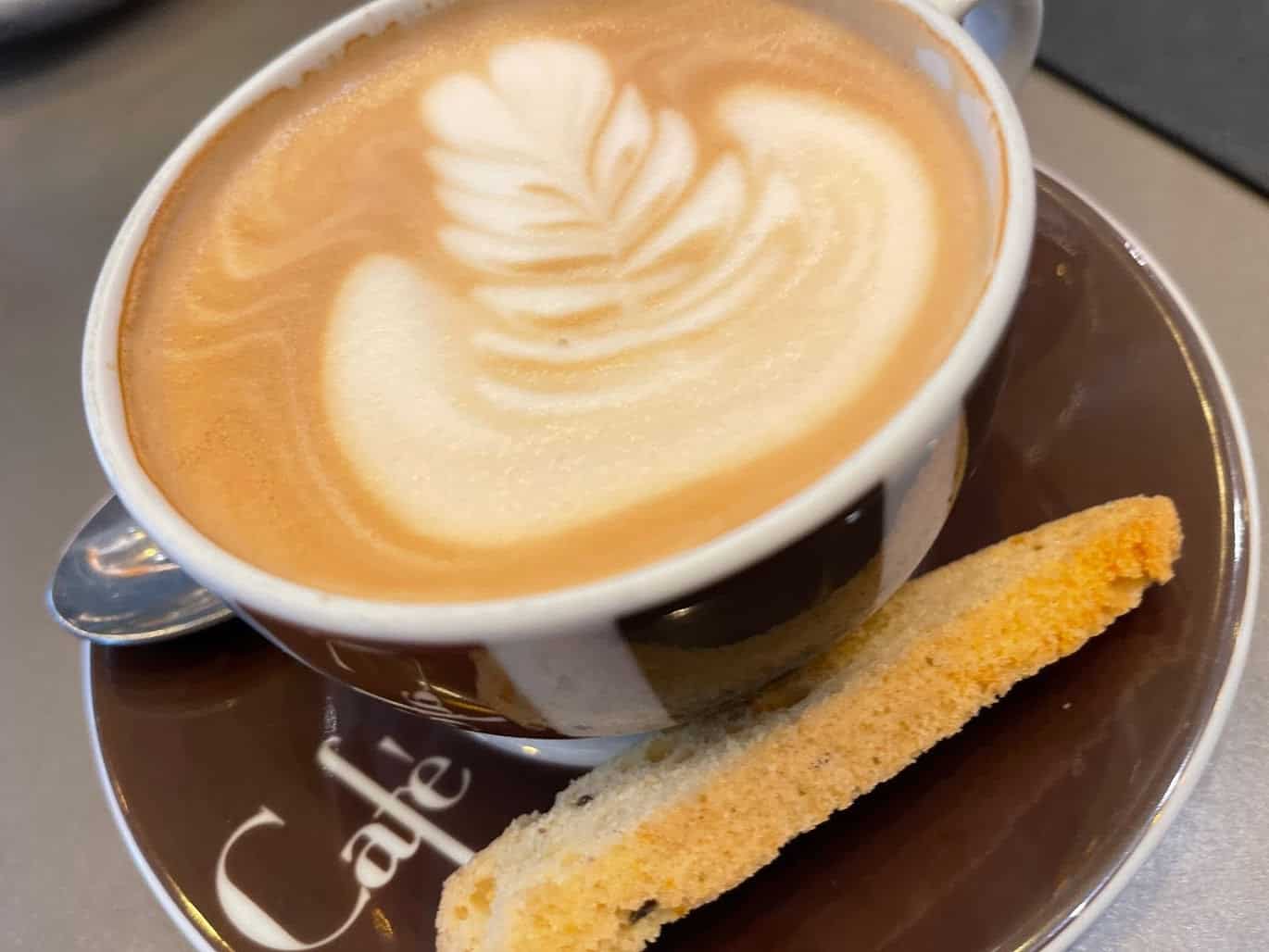 I headed to Café Al Bacio for some caffeine in order to power through work for a couple of hours as we were sailing toward Cozumel. As it turned out, we weren't the only ship in port that day.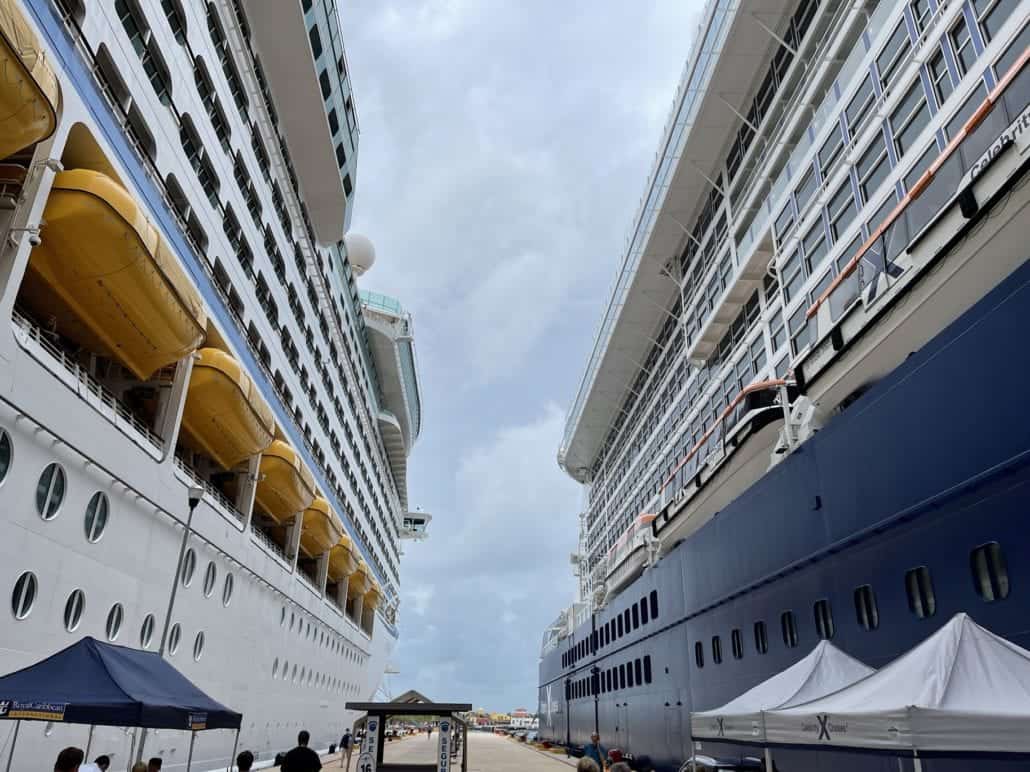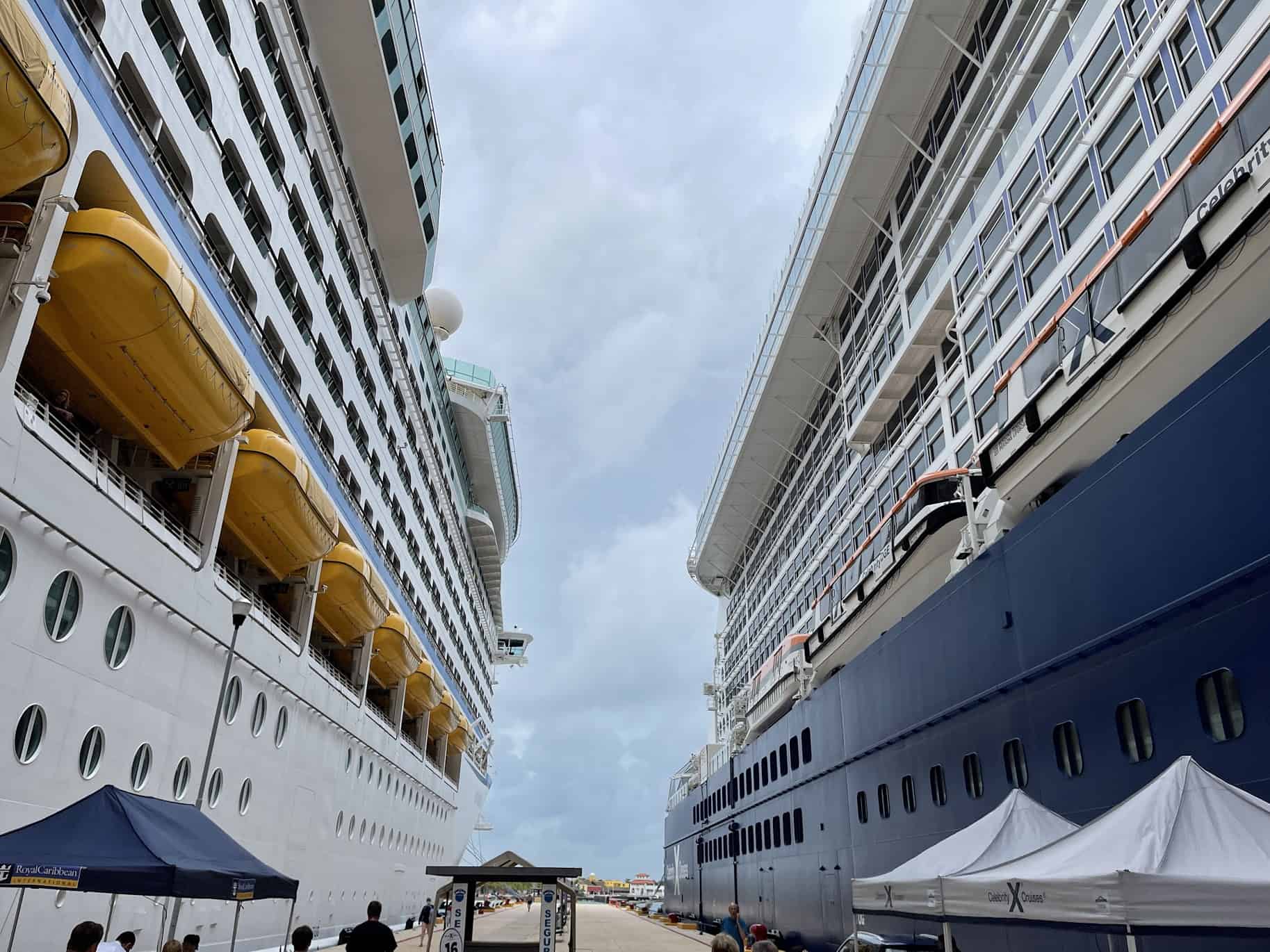 It's sort of surreal in some ways. For over a year, there were no ships sailing. Now, all of a sudden, there are two ships visiting a port in one day. The thing we've been waiting for is finally true: Cruising is back.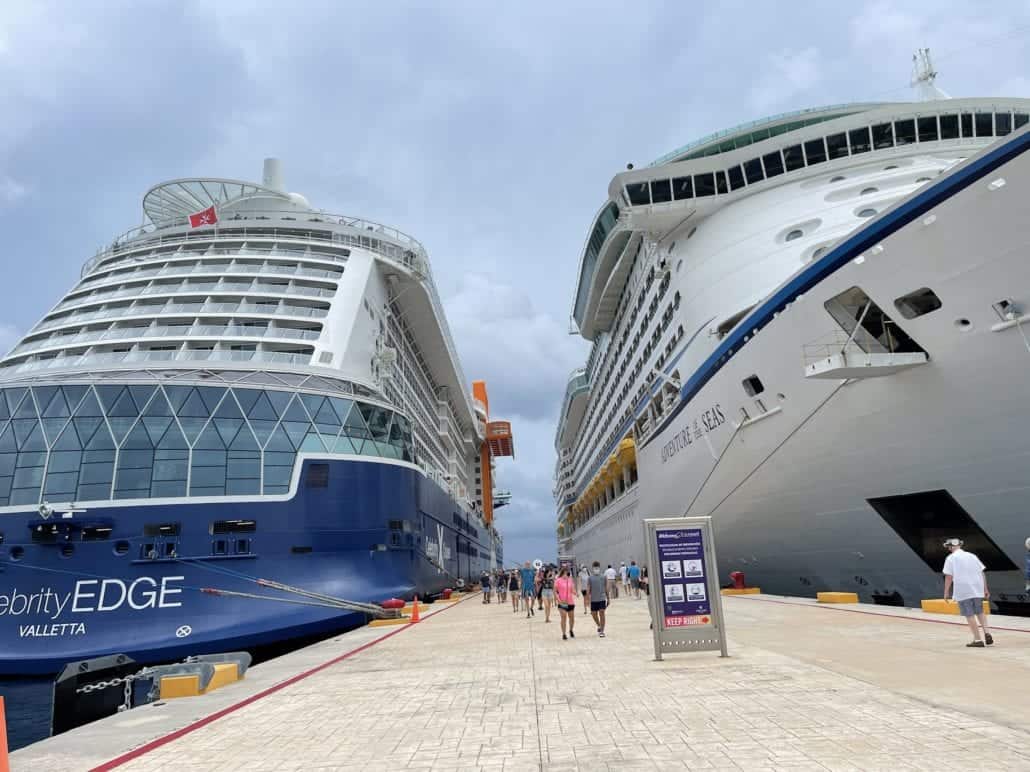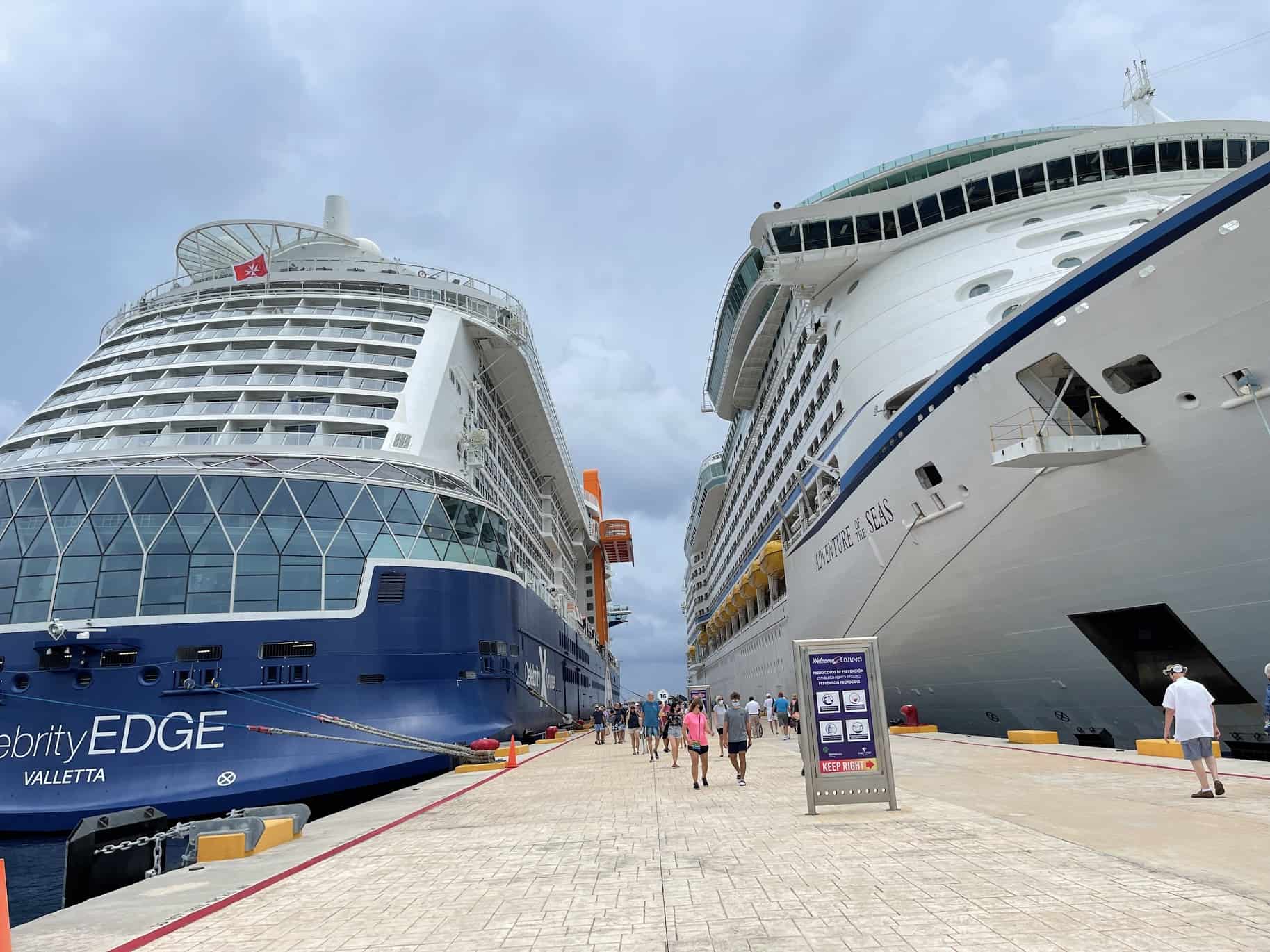 As it happened, I knew people on the other ship in port, Royal Caribbean's Adventure of the Seas, and they were actually able to snap this fun shot from across the way.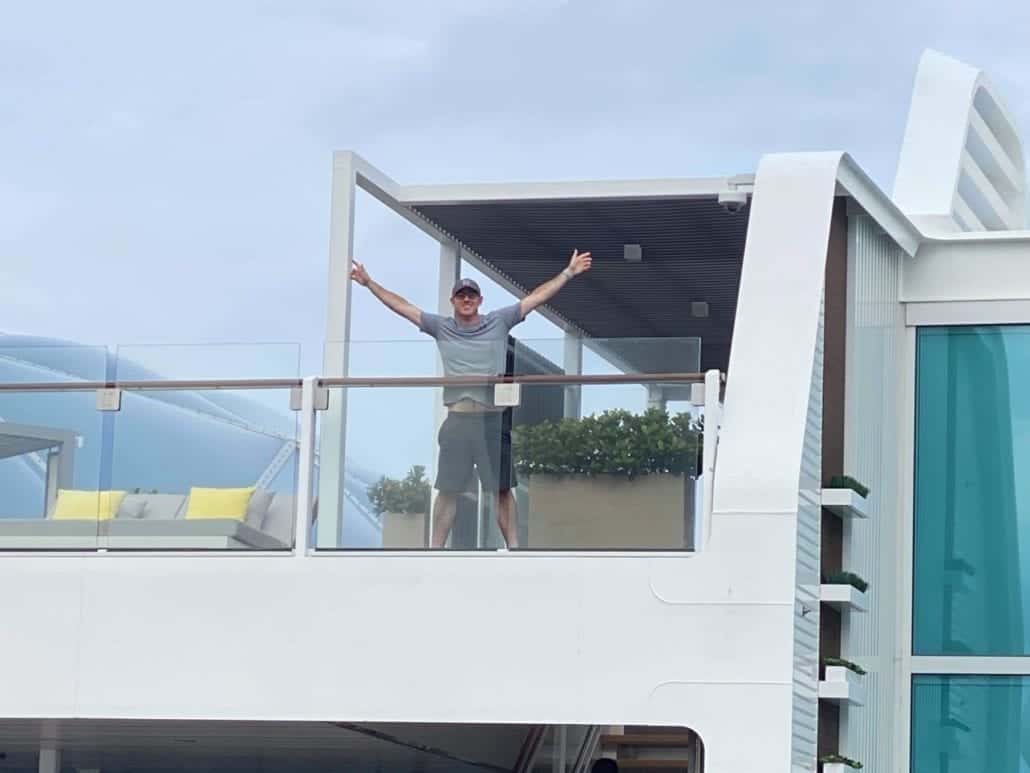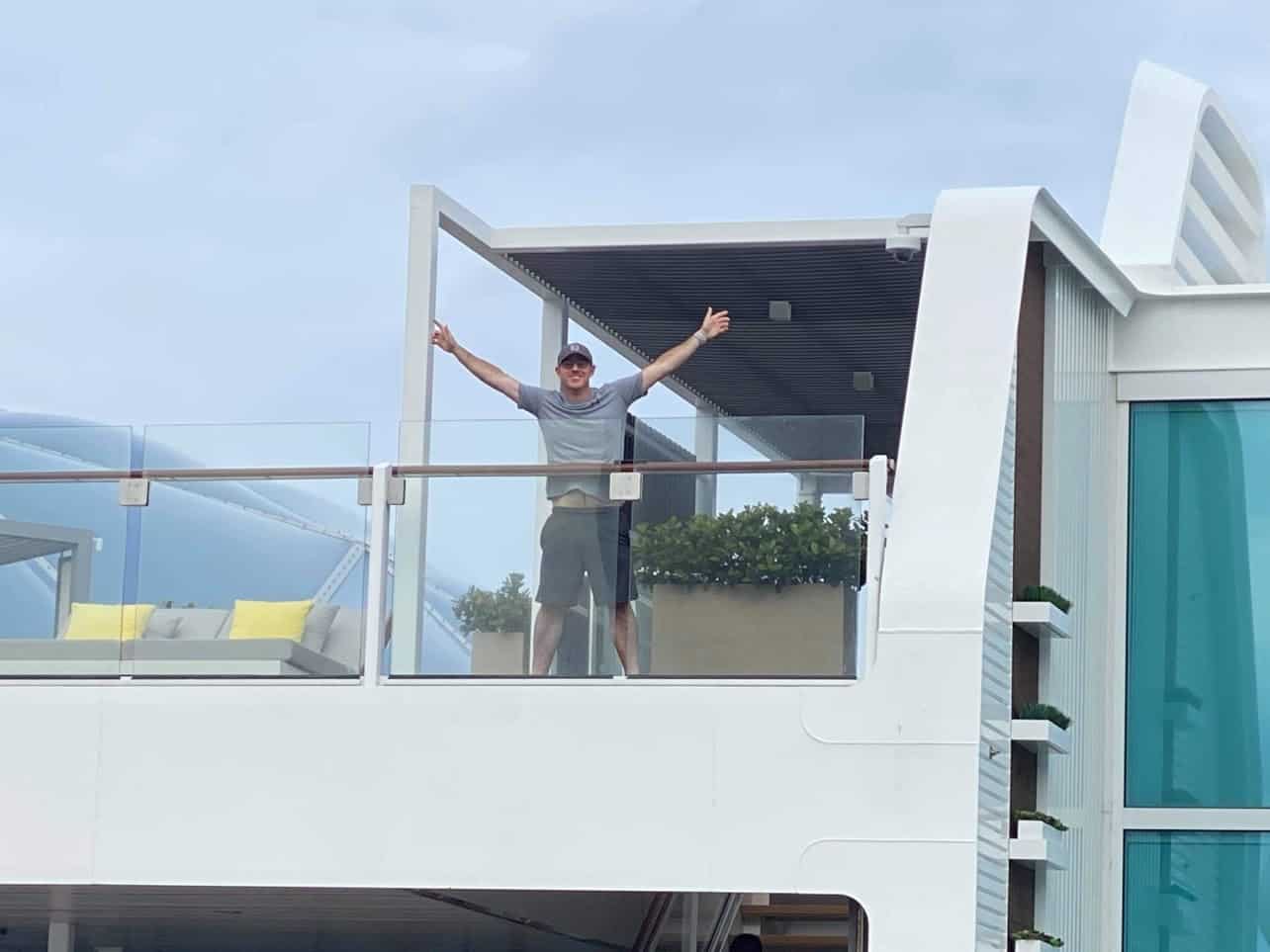 I didn't get off the ship in Cozumel. In fact, I couldn't, because I hadn't booked a shore excursion and that was the only way guests were allowed to disembark in Cozumel.
It's safe to say that in the coming weeks and months, health and safety protocols will be changing frequently. That's one reason I've been telling people that for now, those who aren't willing to be flexible might want to postpone taking a cruise. It's not just the protocols on the ships or put in place by individual cruise lines which will be in flux, but also those being enacted by the ports ships will visit.
So it may not be unusual that, like on this trip, different ports have different rules. I was able to get off the ship in Costa Maya without booking a shore excursion, but the same was not true in Cozumel.
Like I said, right now, it's all about being flexible.
After working for a couple of hours, I headed to Oceanview Cafe for a quick lunch.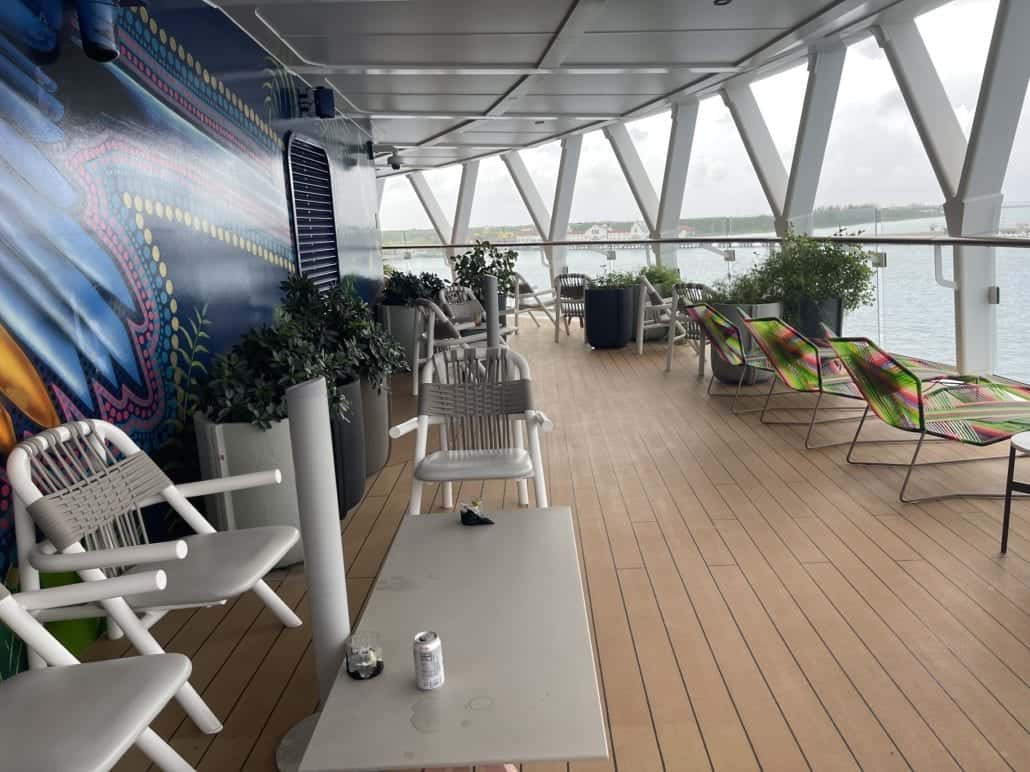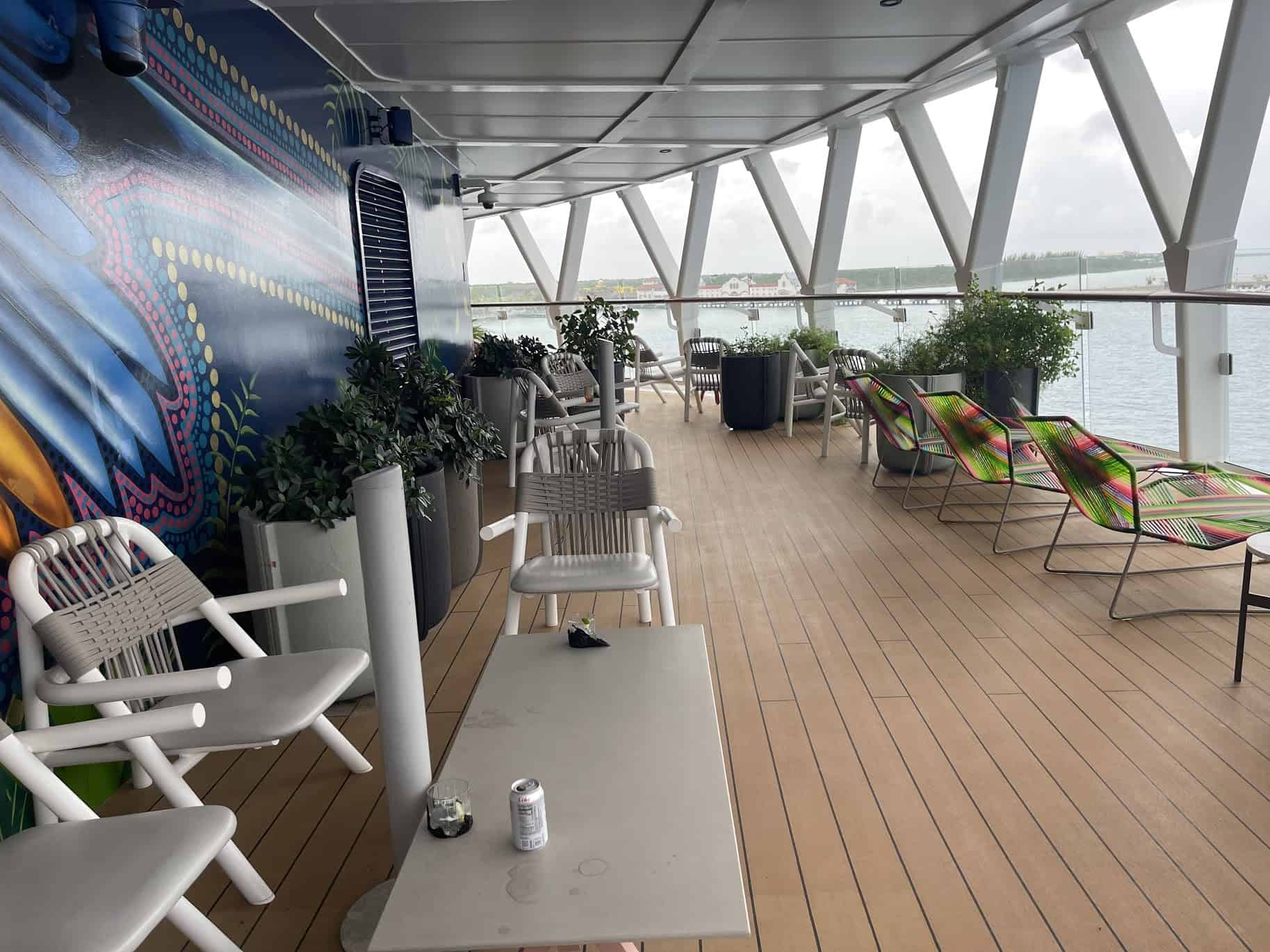 I continued working after lunch, and also did a couple of interviews which will be incorporated into future stories and videos on the Cruise Radio YouTube Channel.
When it came time to sail away that evening, I headed to the Sunset Bar.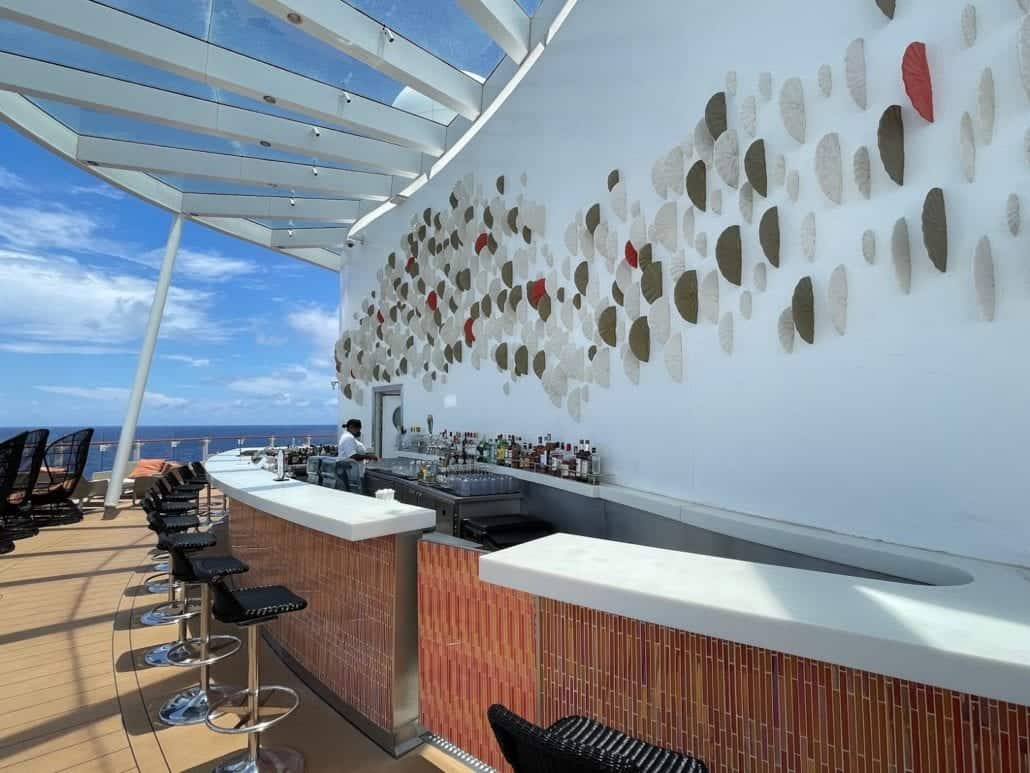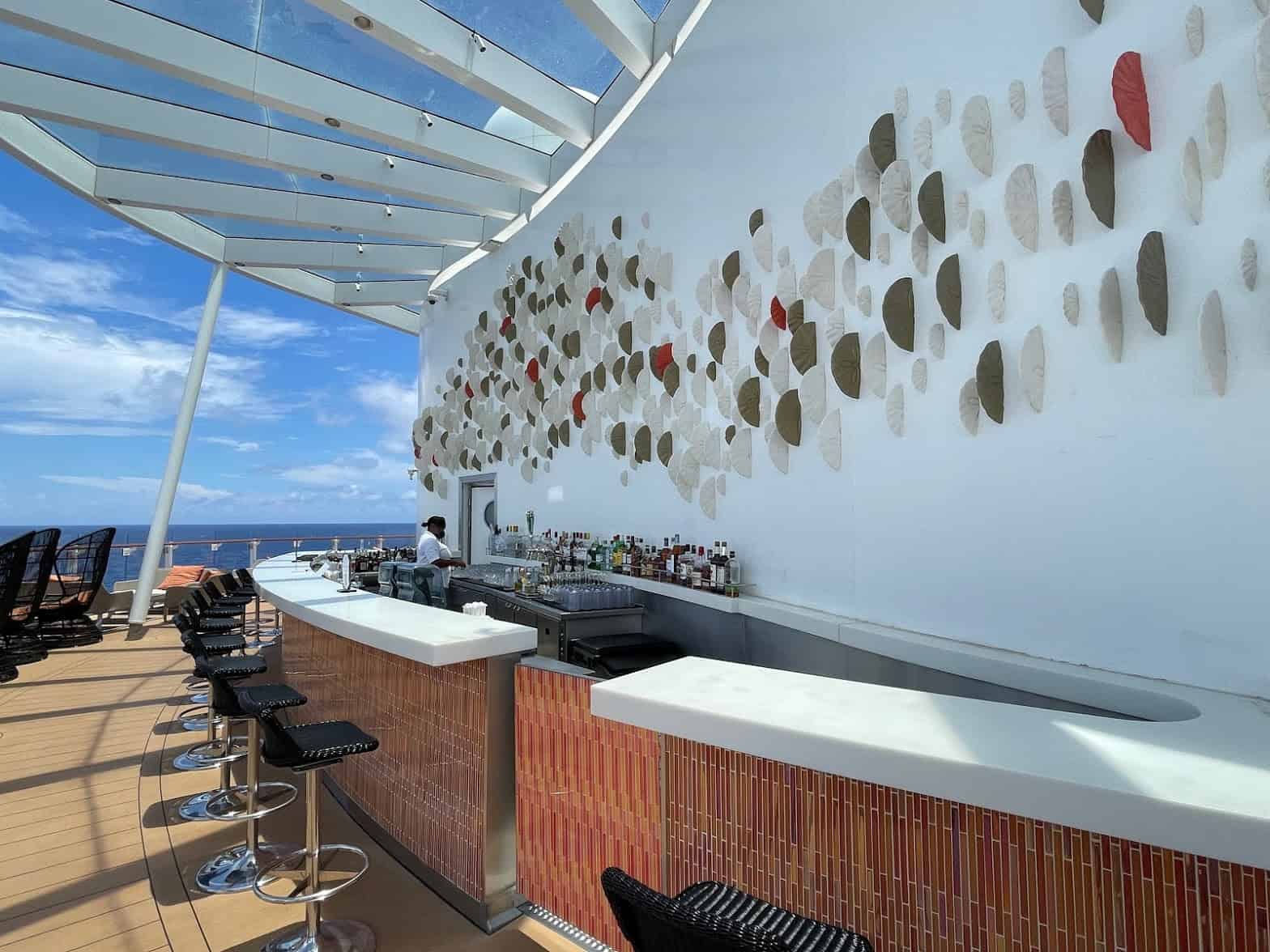 As I've said several times this week, this really is a fantastic spot, and that's doubly true when it comes to sail away.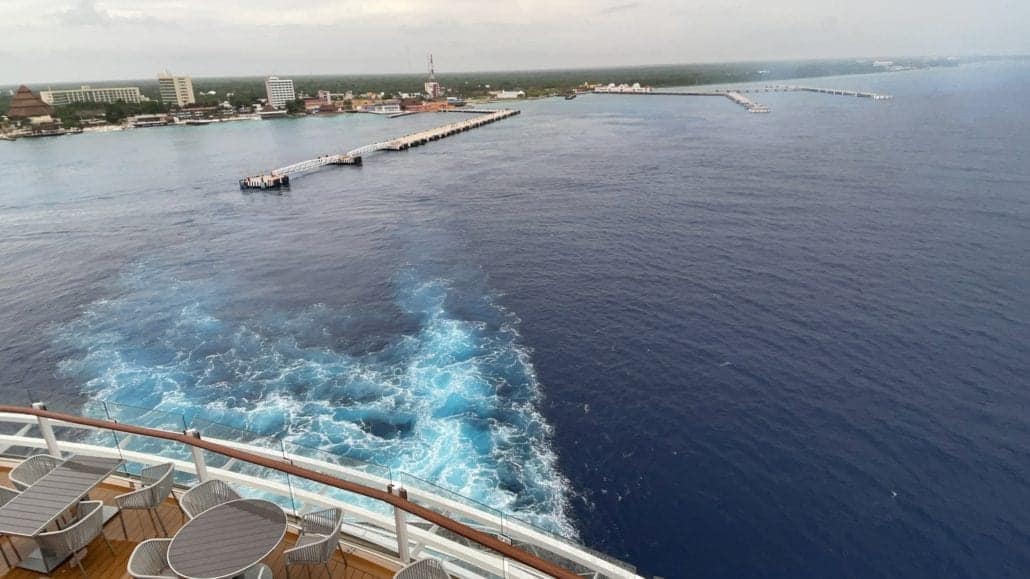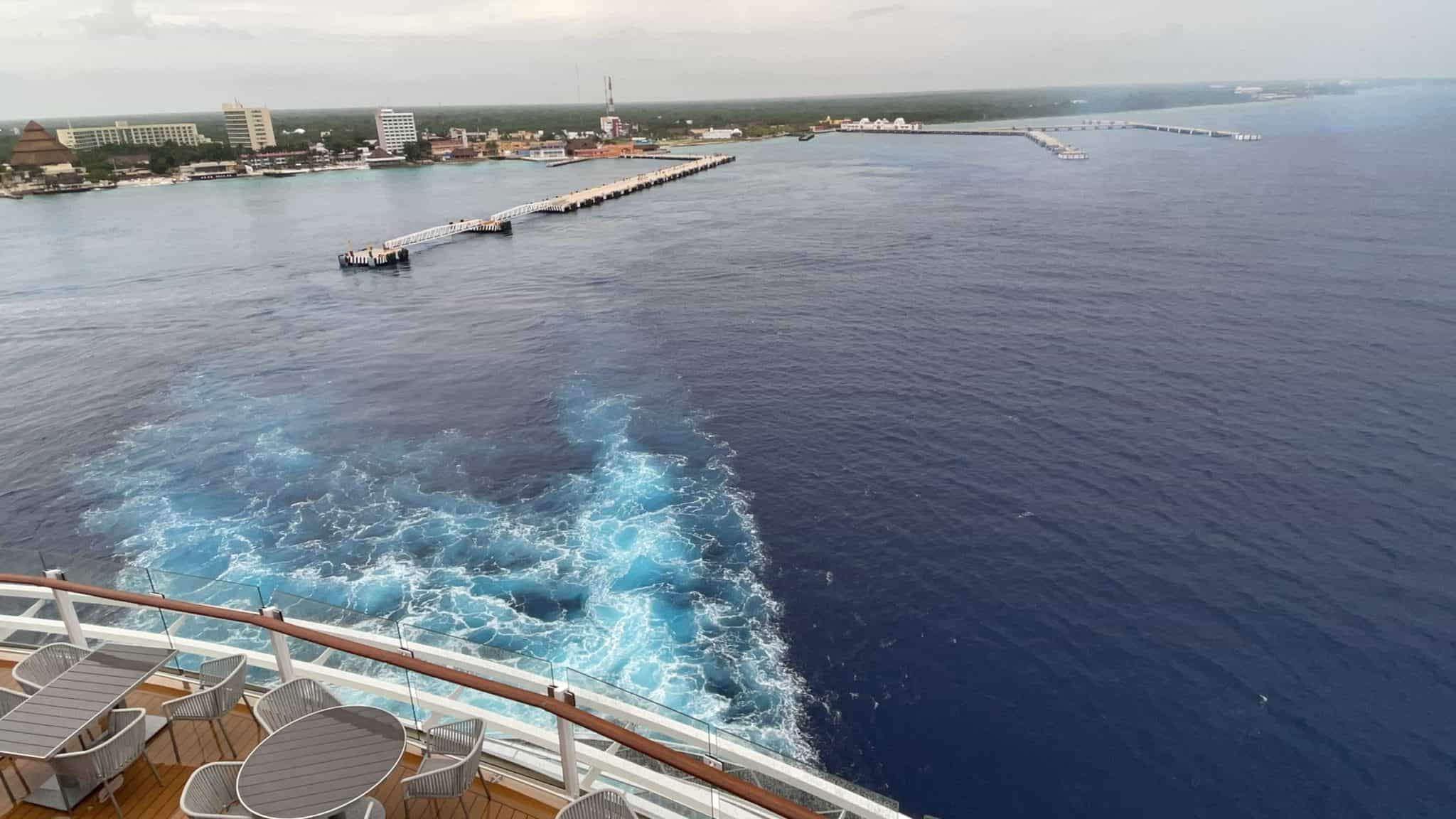 I obviously had a whole lot of options when it came time for dinner, but I kinda felt like staying close to home… or at least my home-away-from-home. So rather than heading out, I decided to order room service. A nice cheeseburger, fries, and a caesar salad.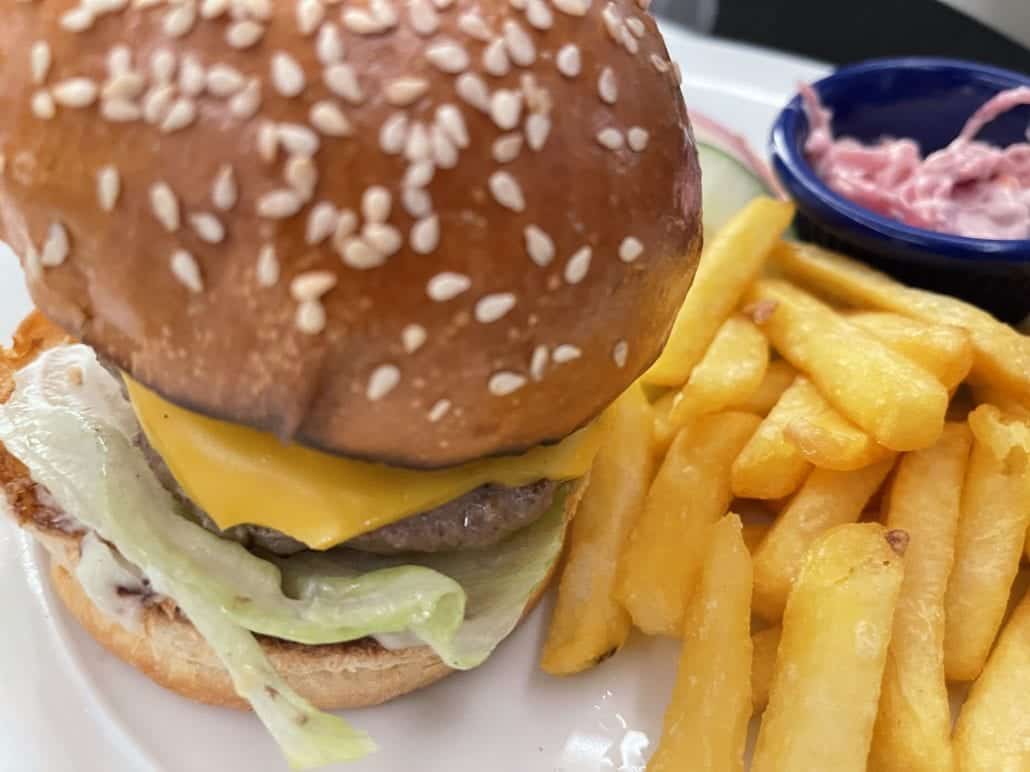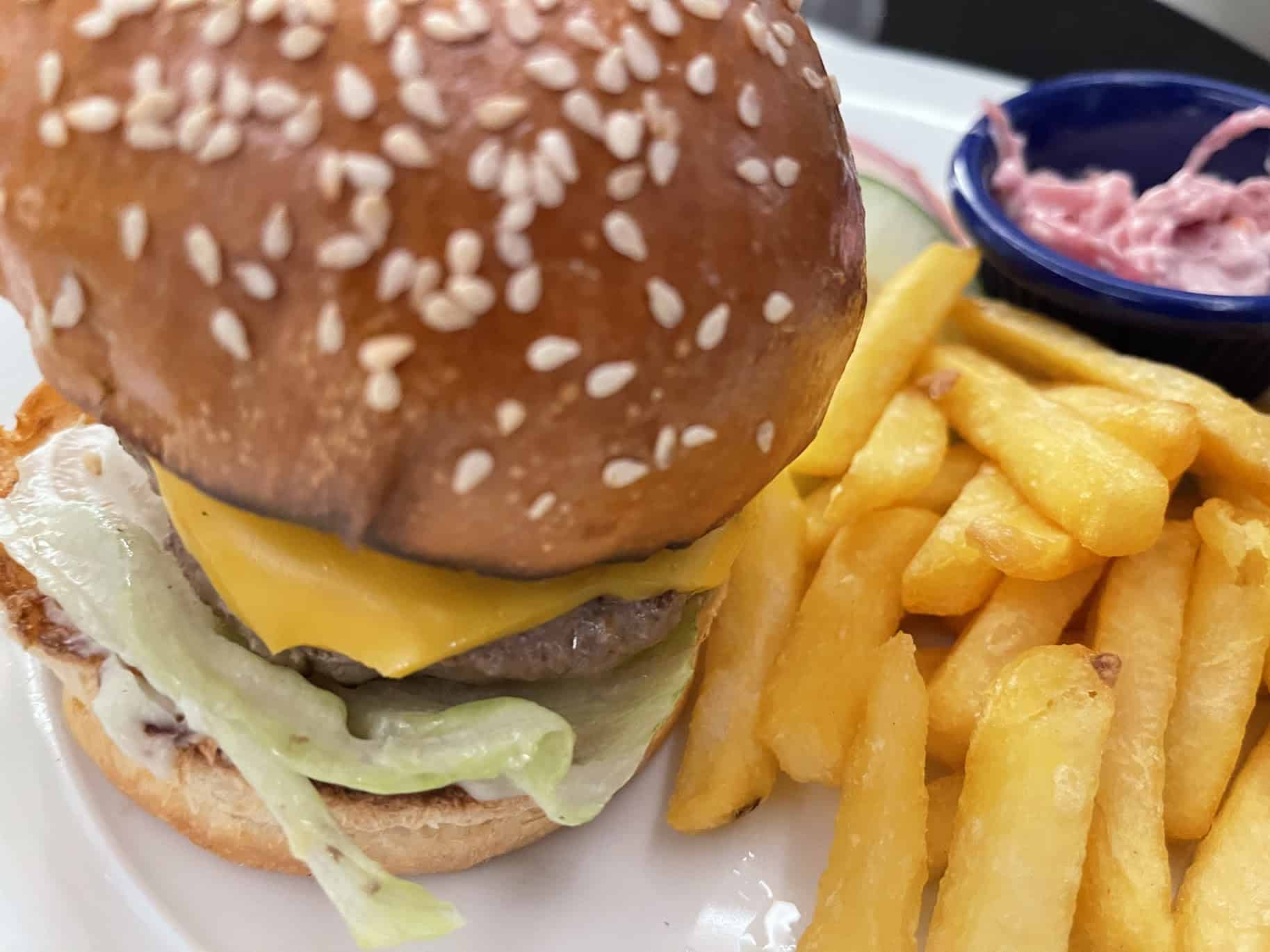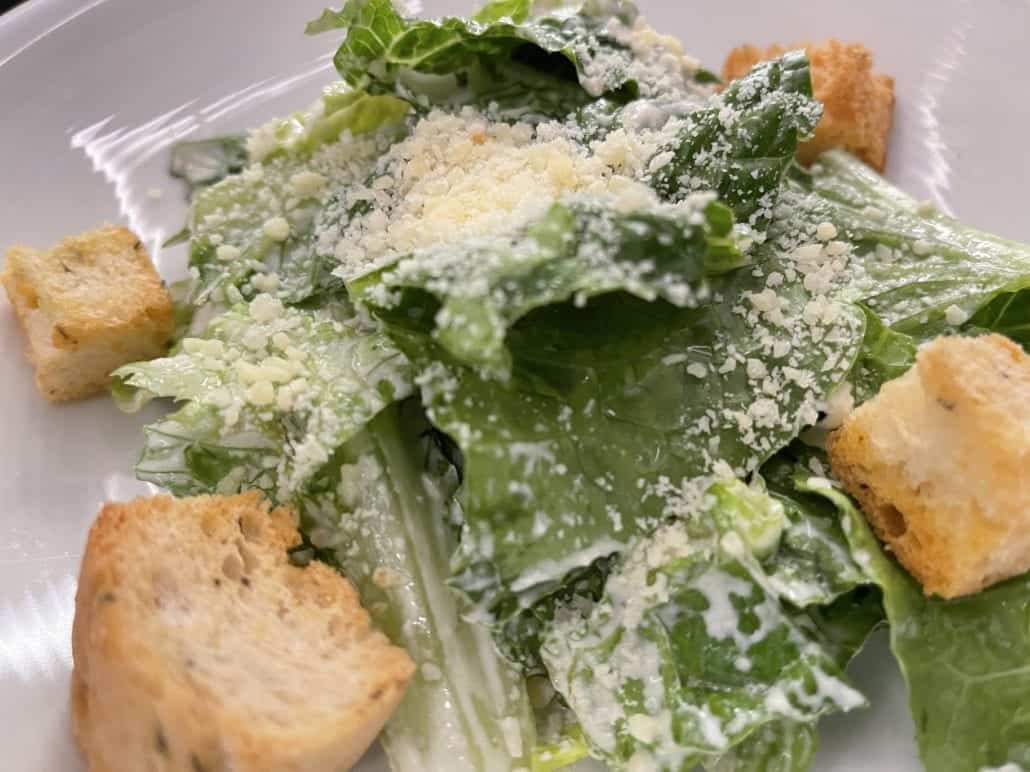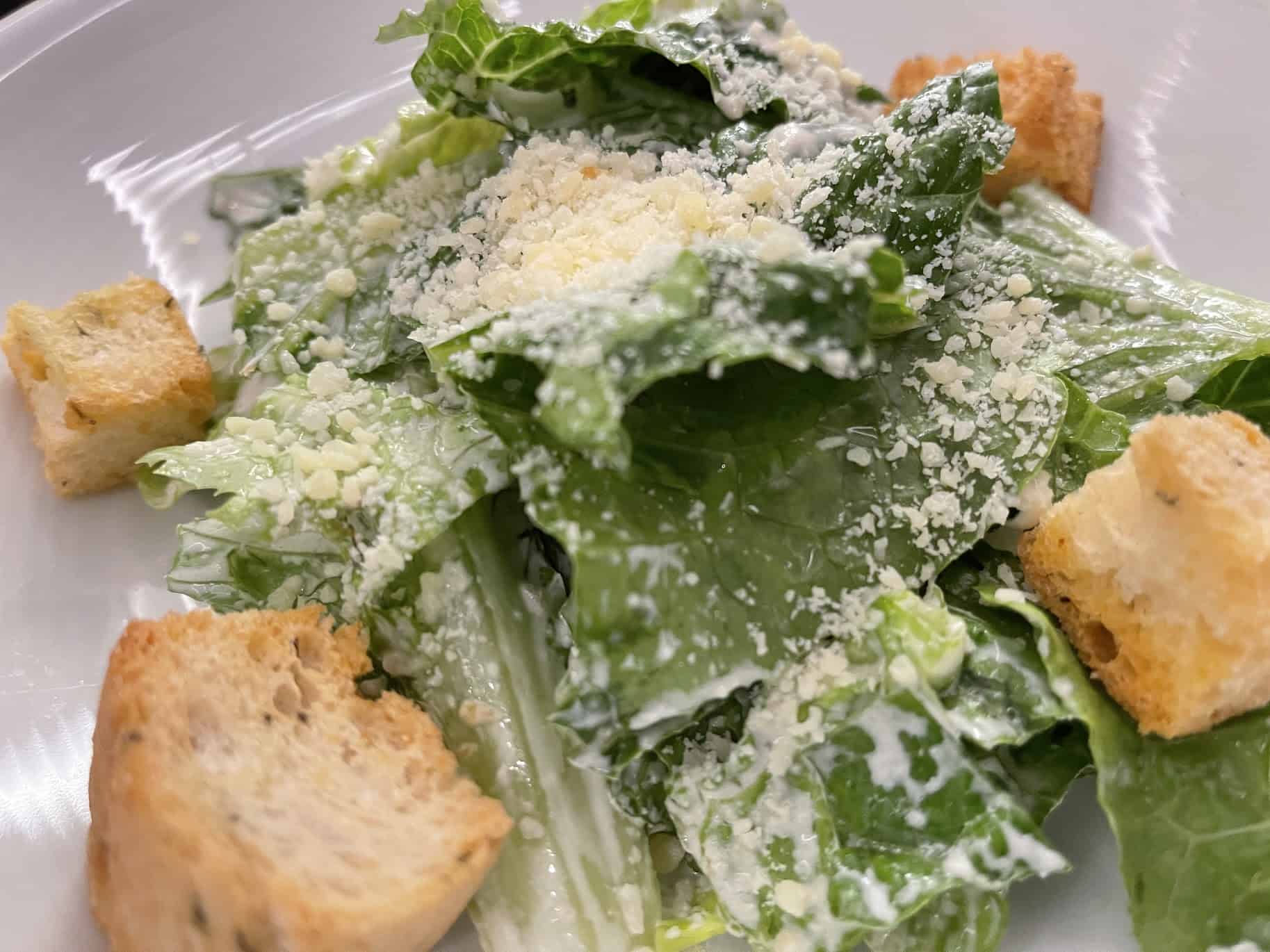 After that, it was time to just do a little relaxing on the balcony, listening to the sounds of the ship cutting through the ocean. You know – those quiet moments that we live for on a ship.
Tomorrow will be another sea day, and a little bit busy as I've got a slew of interviews lined up.
And the day after, we'll be visiting Nassau. But for now… lights out!
Catch up on my other Celebrity Edge trip reports: