I'm not sure how much Celebrity Cruises paid to arrange for the weather we're having this week, but it was money well spent. While I don't really mind a rainy sea day on a typical cruise — it's interesting to me to see how the ship handles everybody being driven inside by bad weather — this isn't a typical cruise.
It's my first one in over a year so, yeah, I'm loving the blue skies.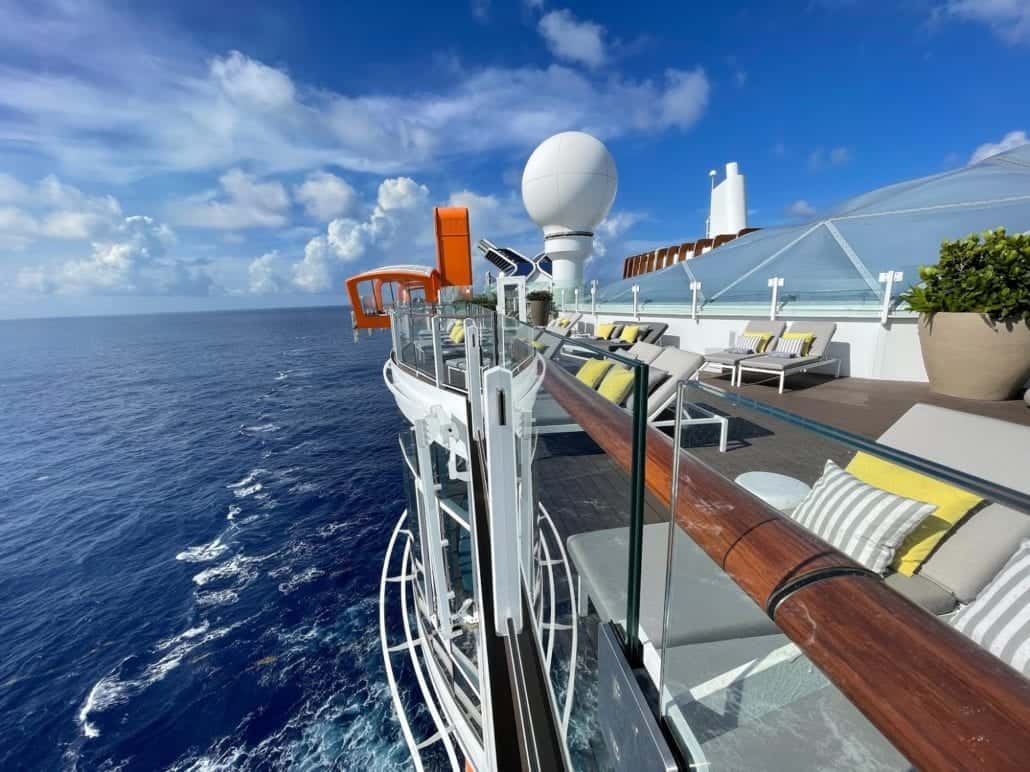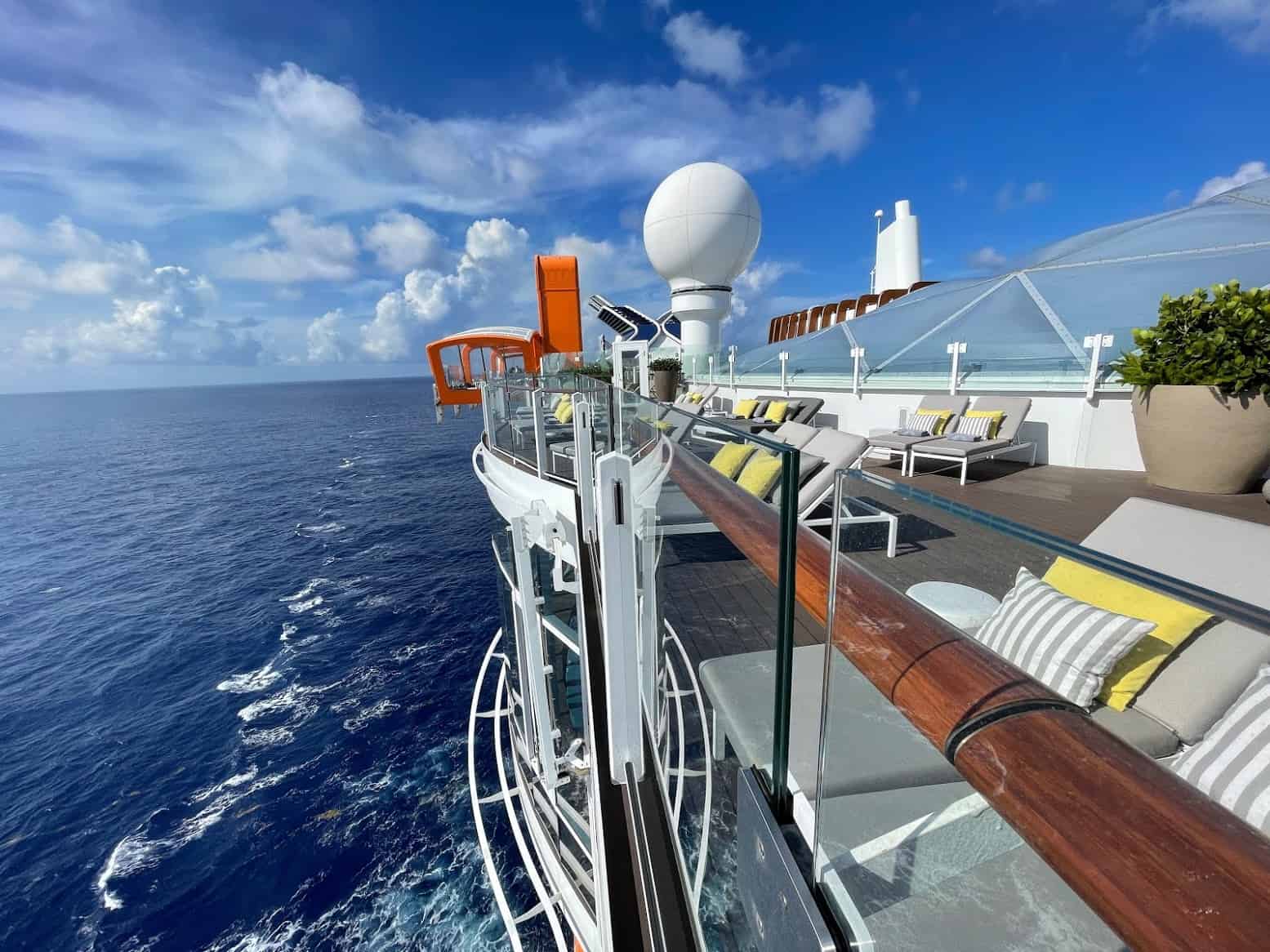 Because the ship is sailing at around 40 percent capacity, there's certainly no having to deal with chair hogs. There's plenty of open space, whether down by the pool or in the exclusive Retreat area. I spent a lot of the day sort of bopping around, checking out the various spaces.
I think I mentioned before that there are a lot of media members on board. A funny thing happens when you have this much media around: They start interviewing one another. So early in the day, I wound up doing a spot for the Jacksonville, Florida NBC affiliate. If you looked at your TV and said, "Hey, isn't that… ?" It probably was. The Today Show, CBS This Morning, and Good Morning America all did live hits from the ship.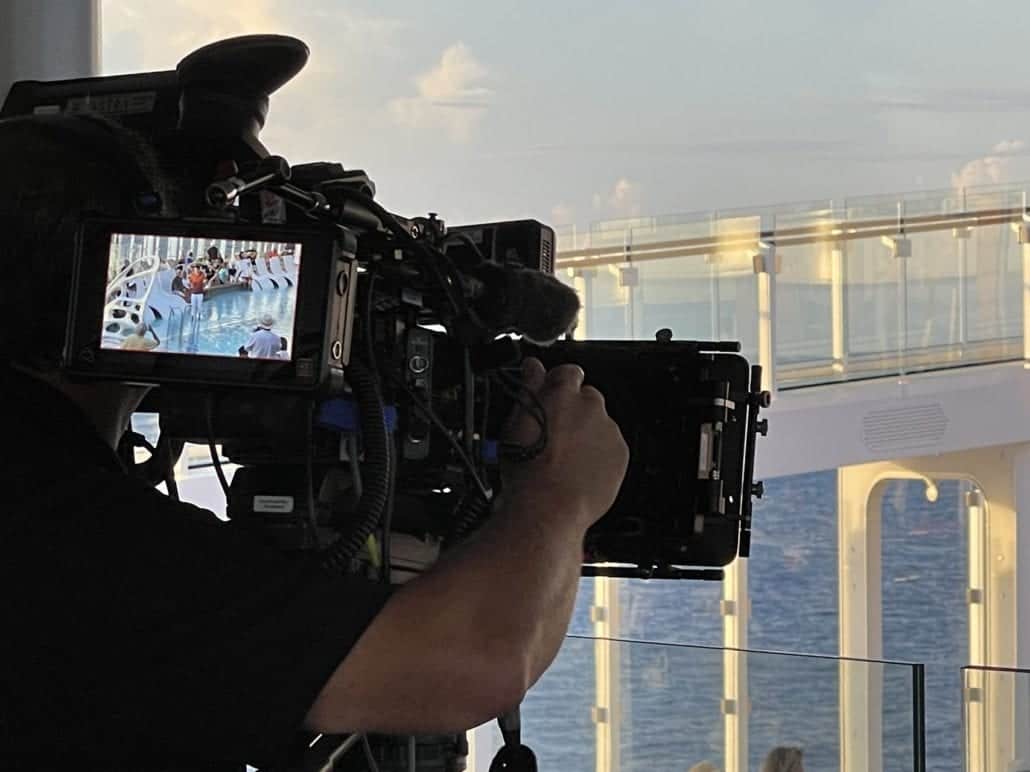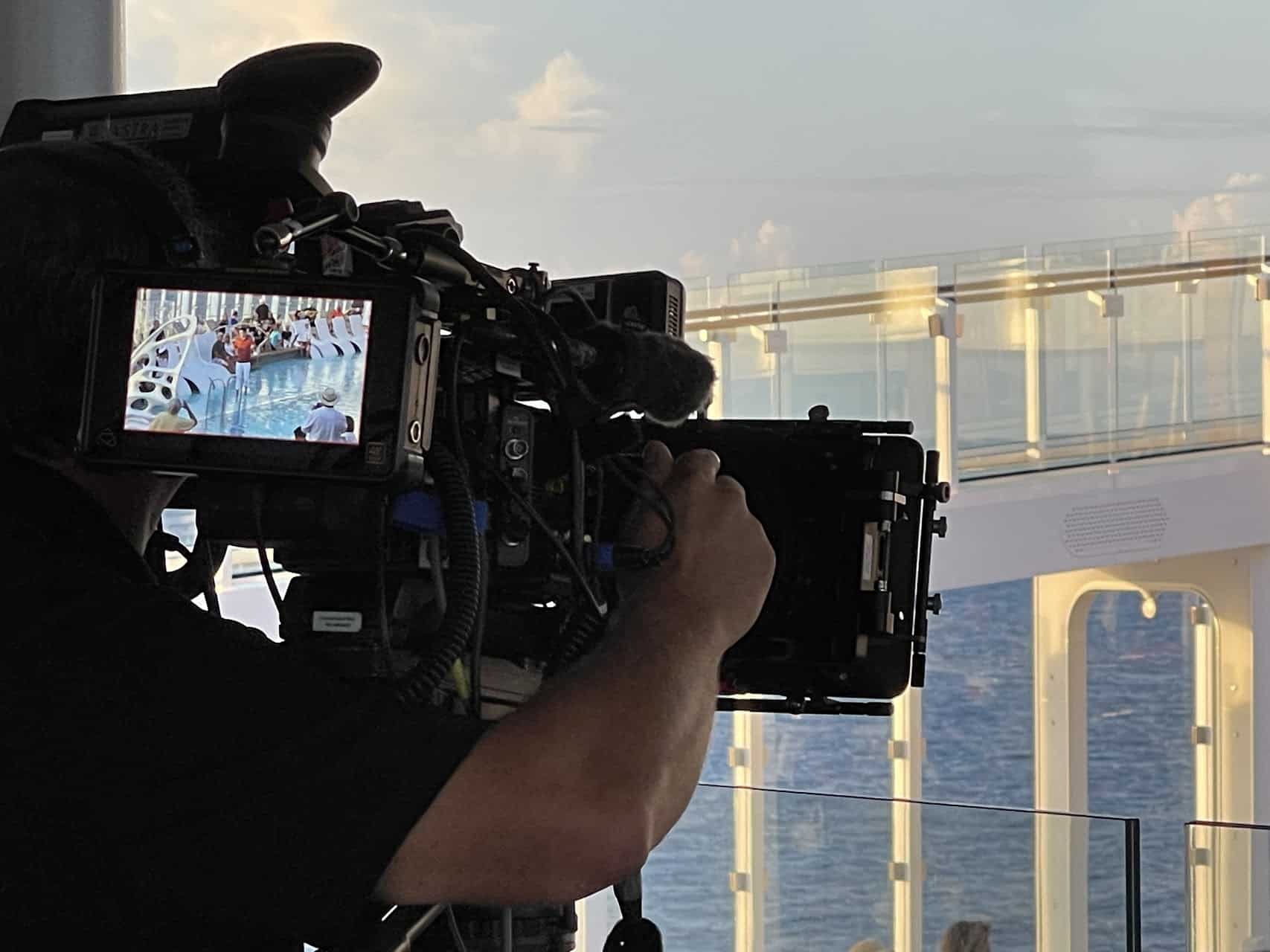 When it came time for lunch, I was stoked because we were hitting Raw on 5, which — as the name implies — is basically seafood heaven.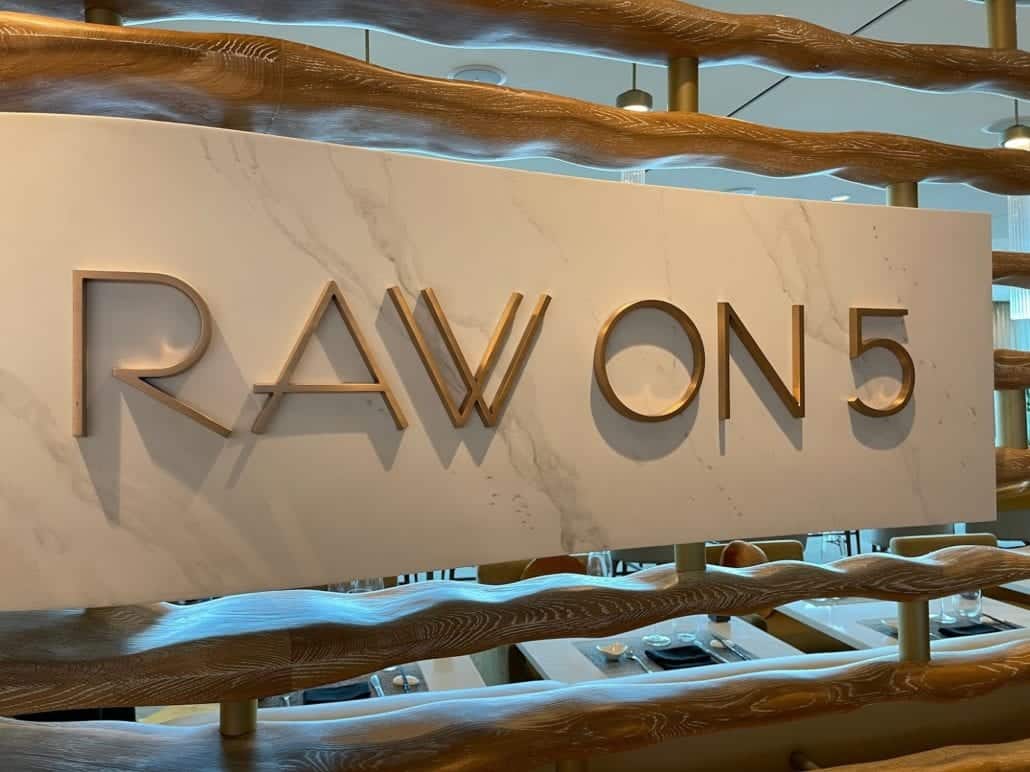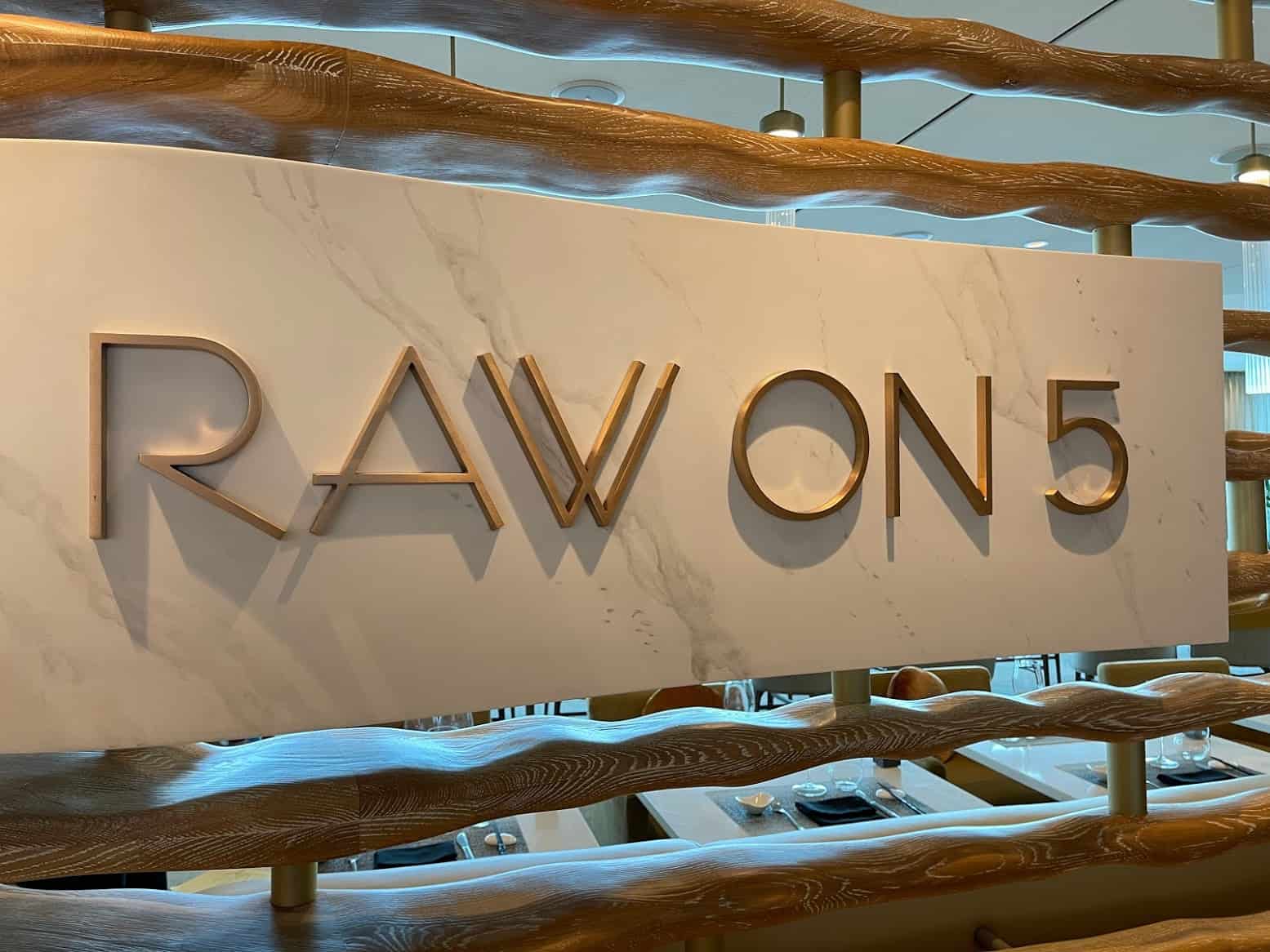 I knew that this was going to be one of my favorite meals of the trip, especially once they brought out the seafood tower. Talk about a thing of beauty.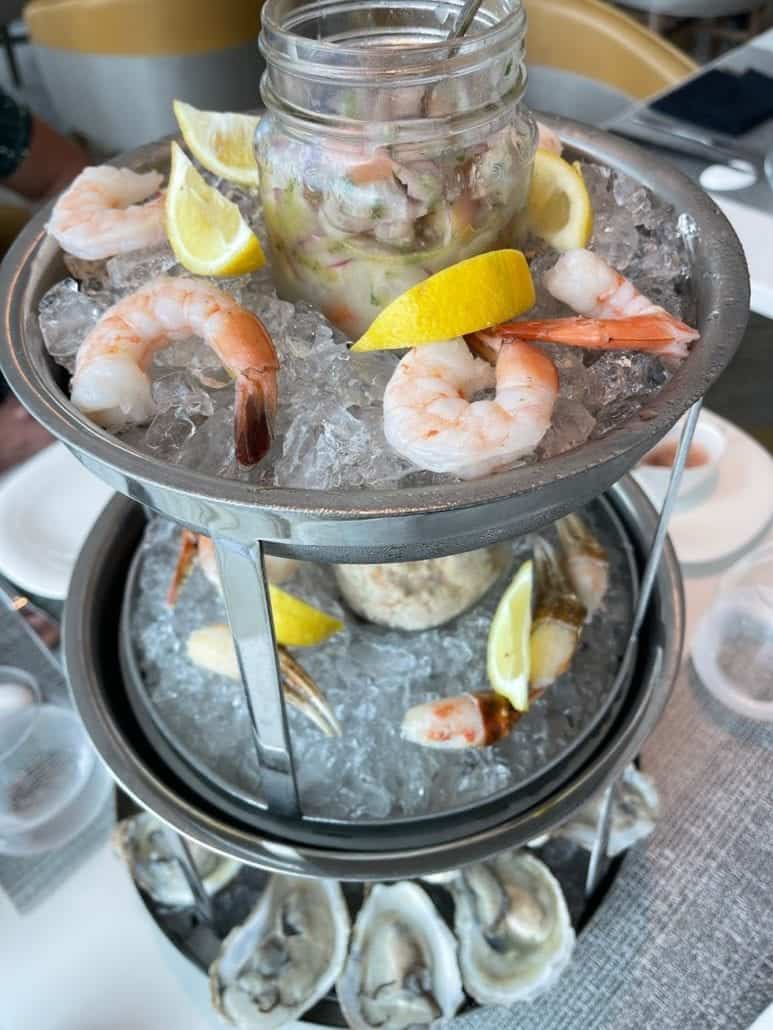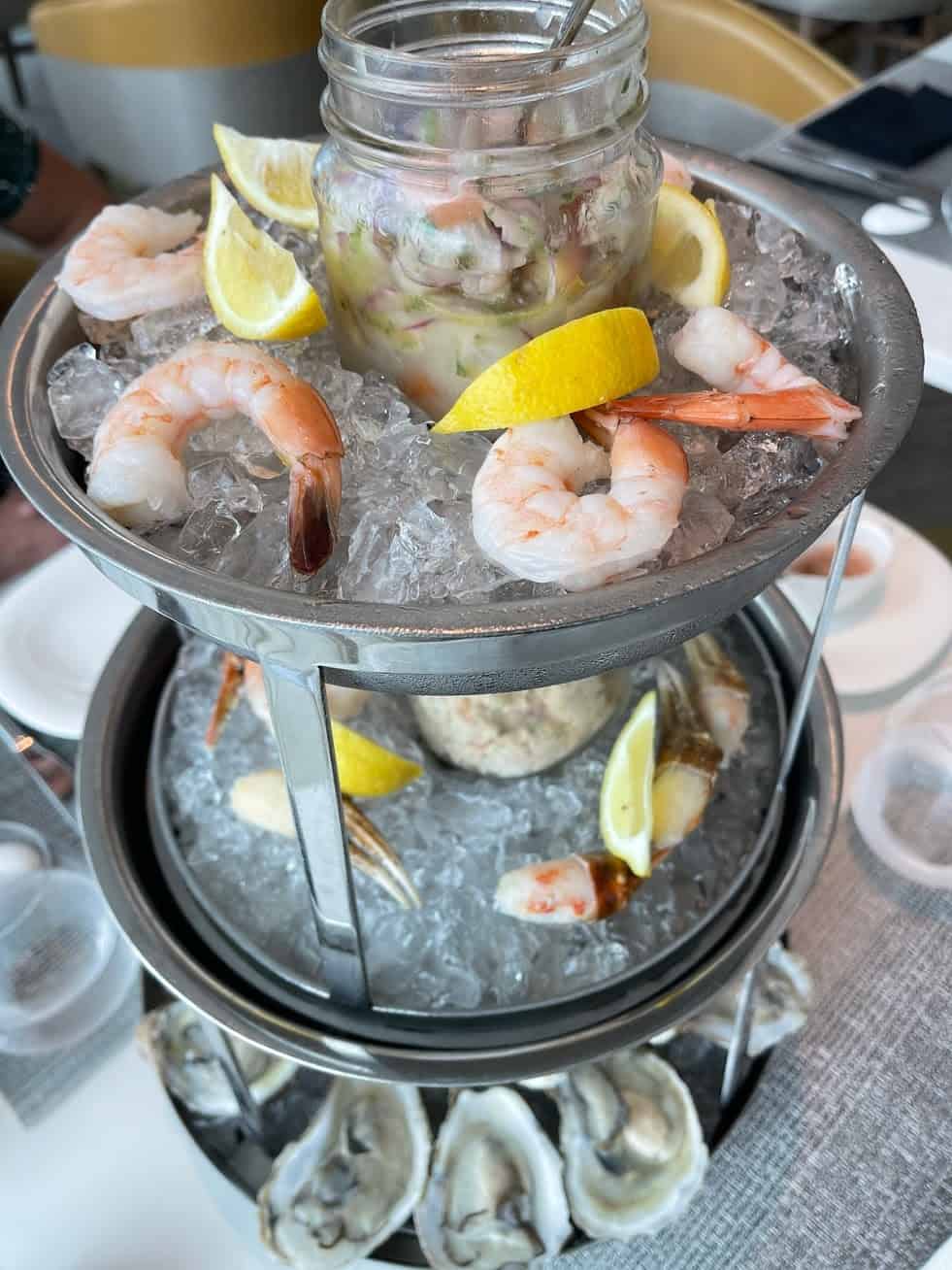 Of course, because I know some of you aren't necessarily into seafood, I thought it only right that I try the pork belly as well. After all, I'm all about making sure you get a full trip report!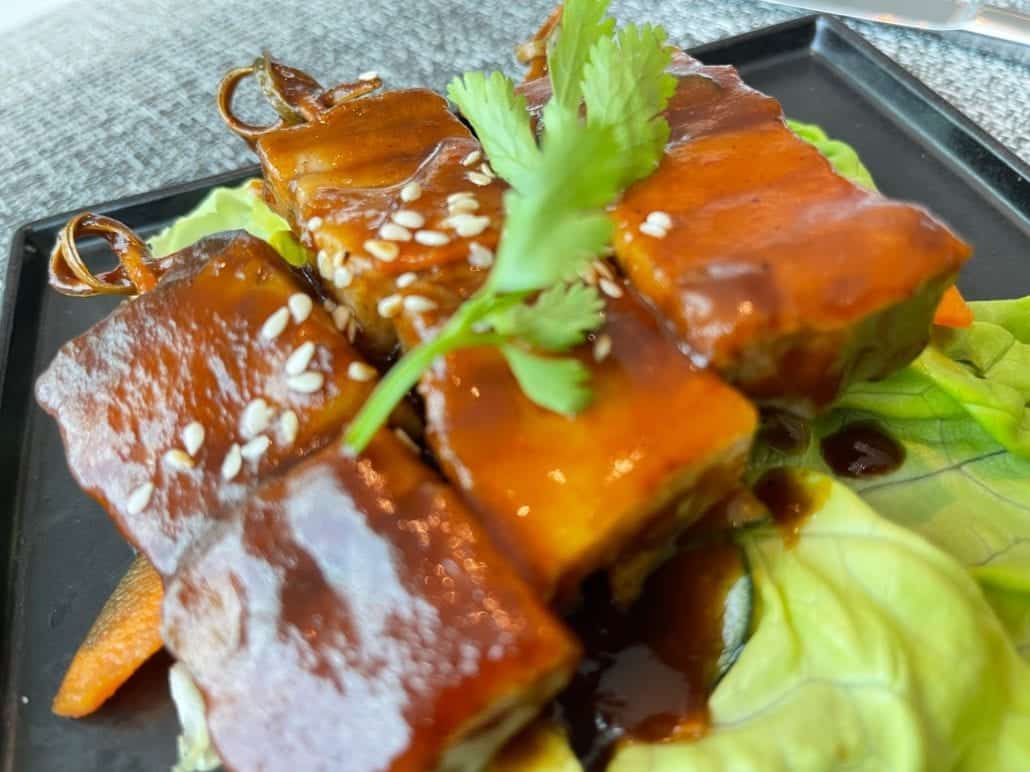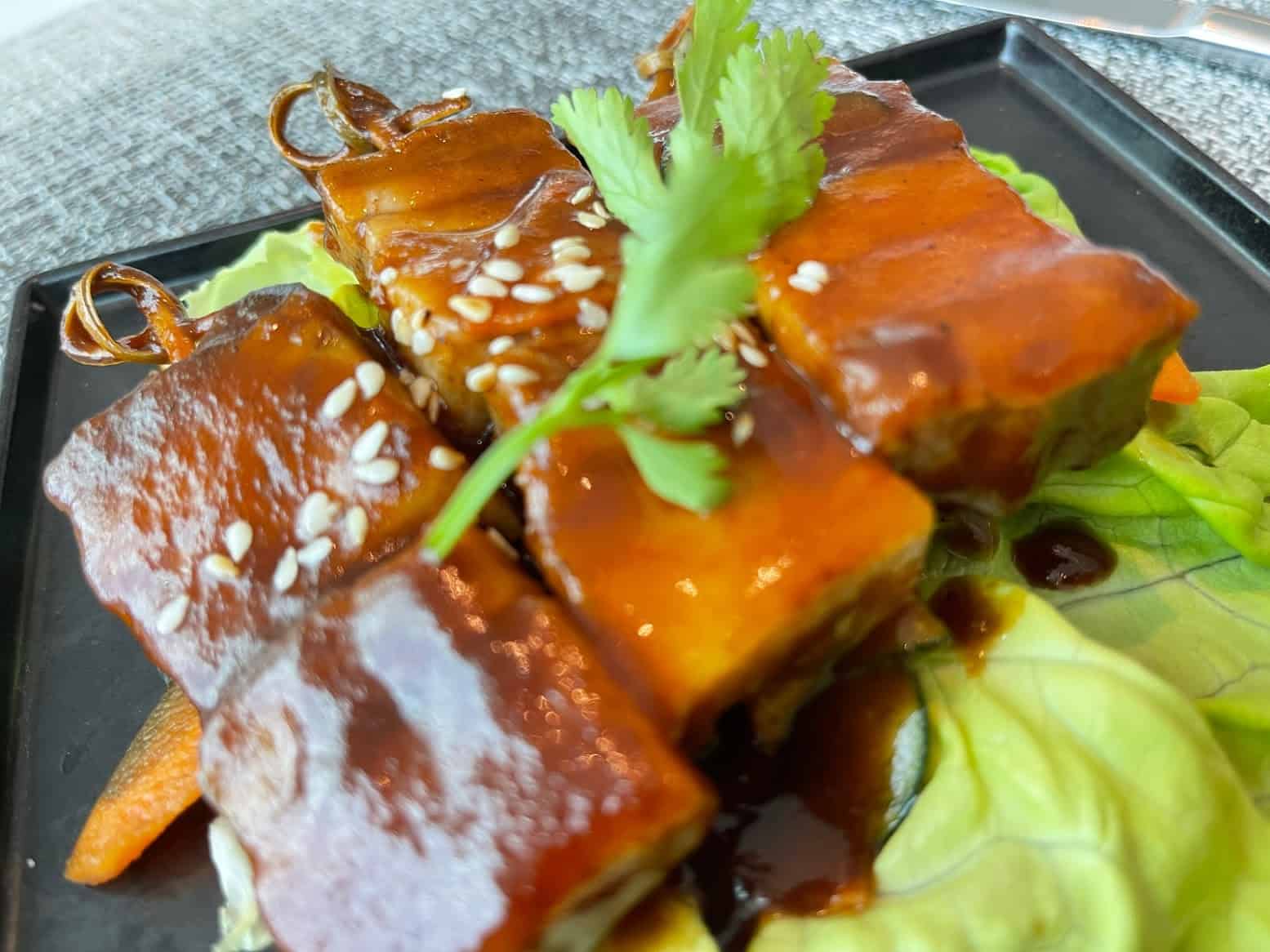 One thing I did not expect from Raw on 5? To find a new favorite cocktail. Regular readers know that I'm mostly a vodka soda guy (preferably Tito's). I can't really tell you why I decided to try the Zen Milk Bath featured on the Raw cocktail menu, but it was one of the most amazing drinks I've ever had. According to the menu, it's made with Pure Snow Sake, Vanilla Vodka, Green Tea Liqueur, and milk. And while that may not sound all that appealing… all I can say is try one. I know it won't be my last.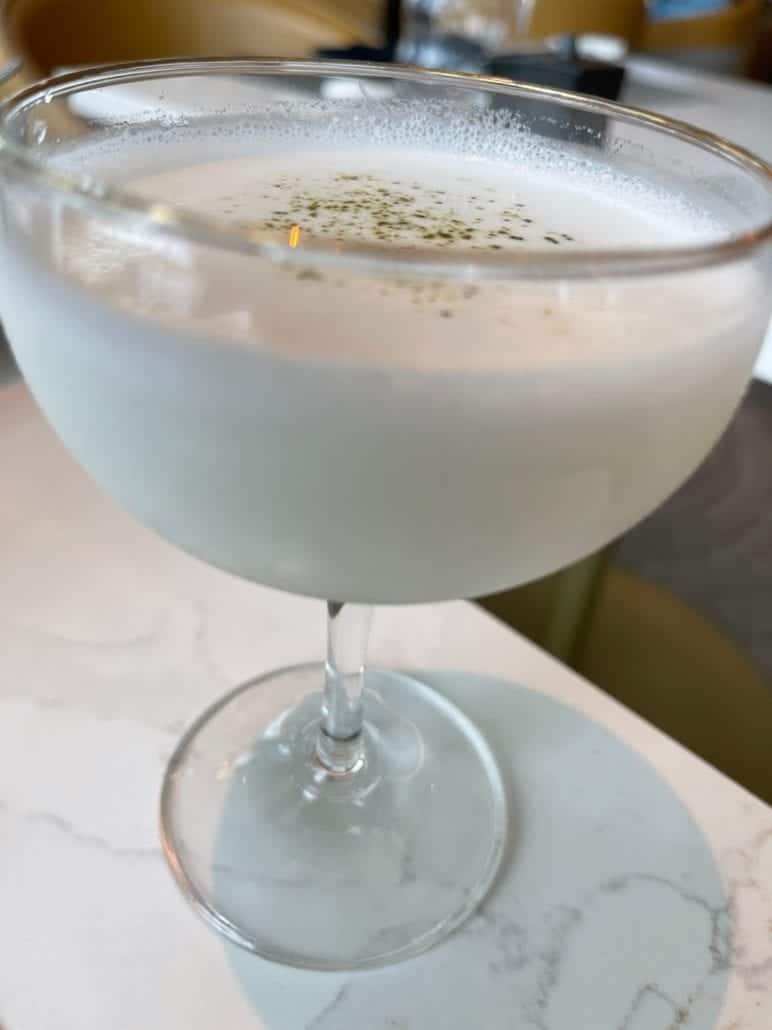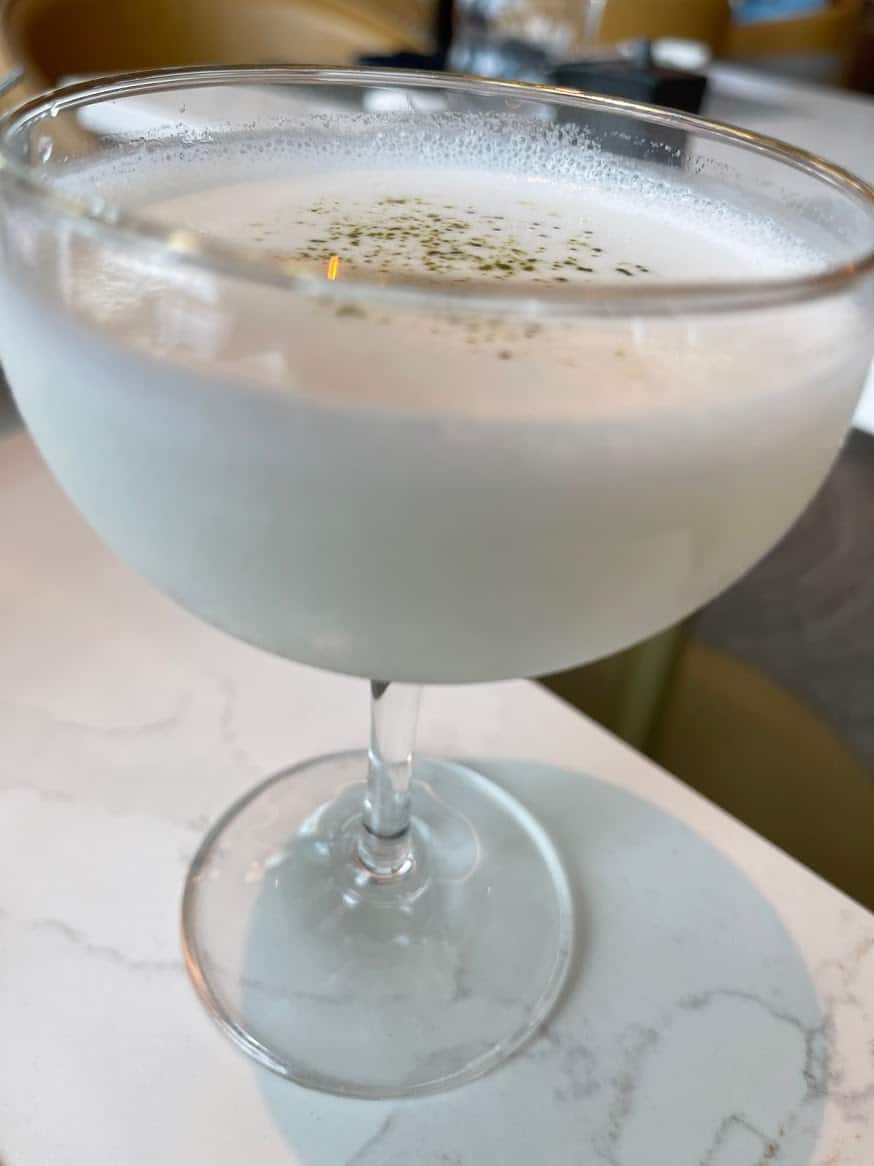 After lunch, I needed a nap, big time. So I crashed out for a while before heading out to do a bit more exploring. I swung by the Sunset Bar again for a Tito's and soda, but I quickly found out that the very thing that makes this a cool hangout — the fact that it's an open-air bar on the back of the ship with killer views — also means that on a hot day, you're gonna bake out there.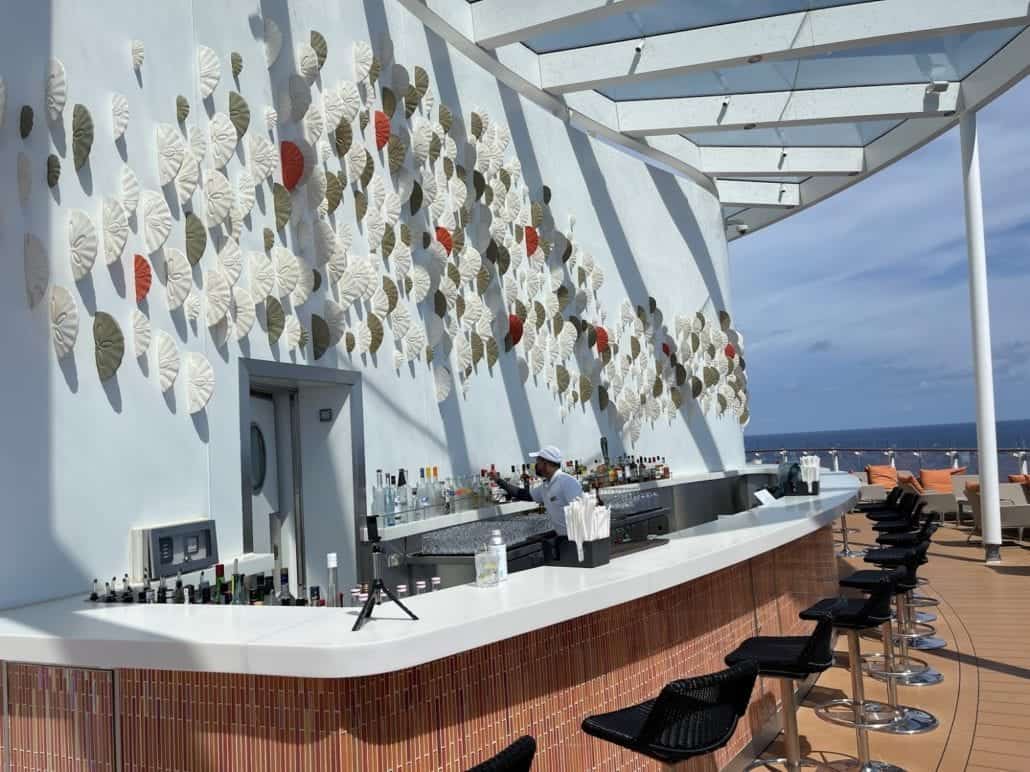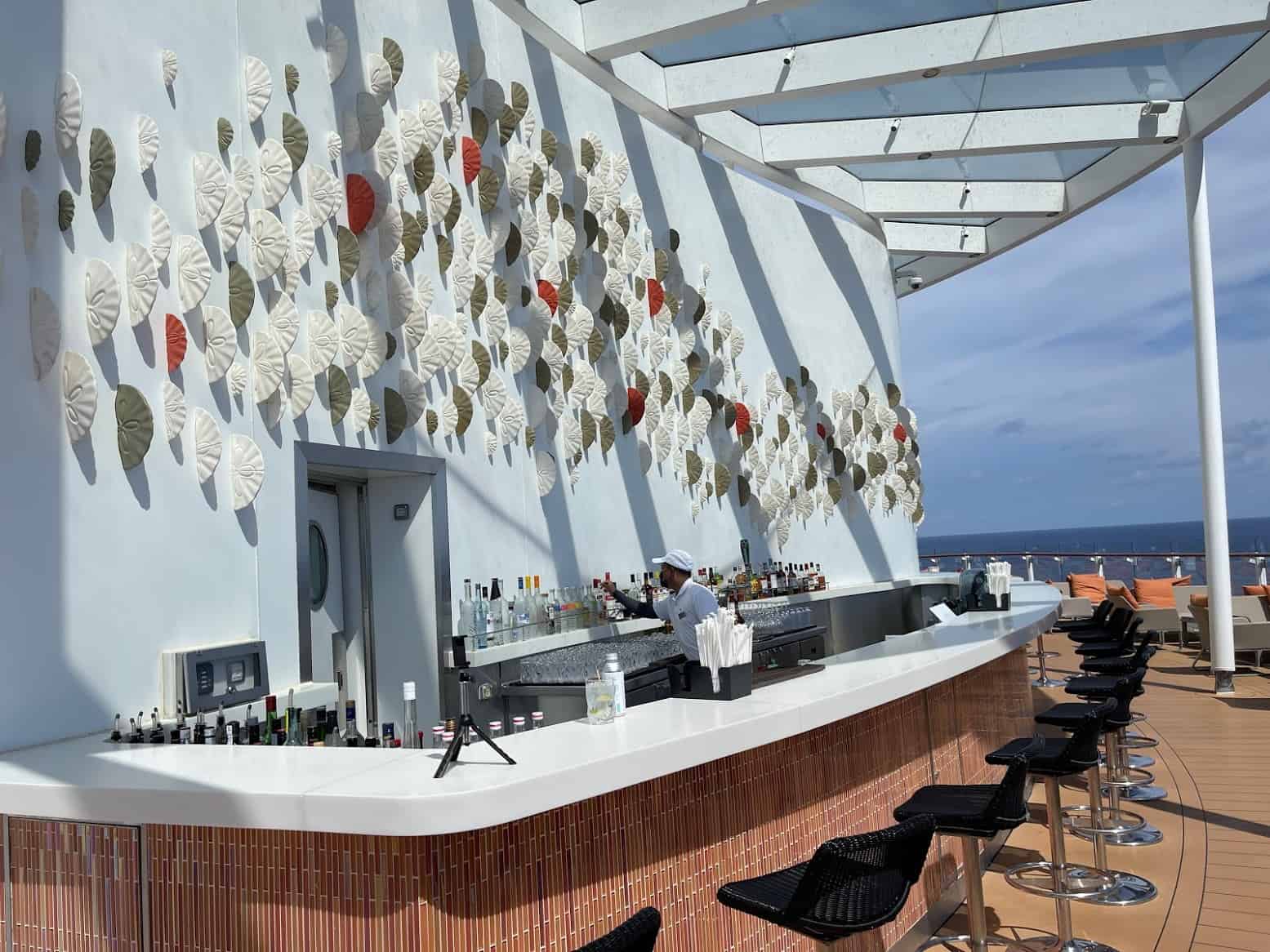 If you look toward the top of the picture above, you'll see there's a sort of plexiglass roof over the seats at the bar. On a hot day, though, it doesn't offer much in the way of protection. So after a while, I took my drink and strolled around.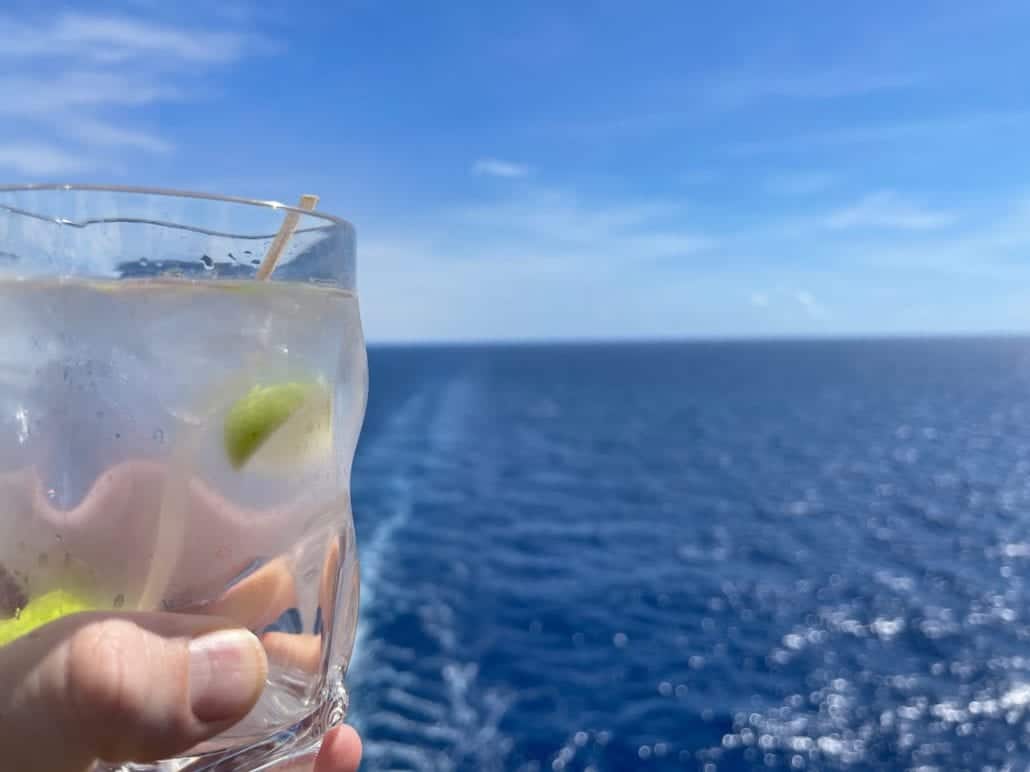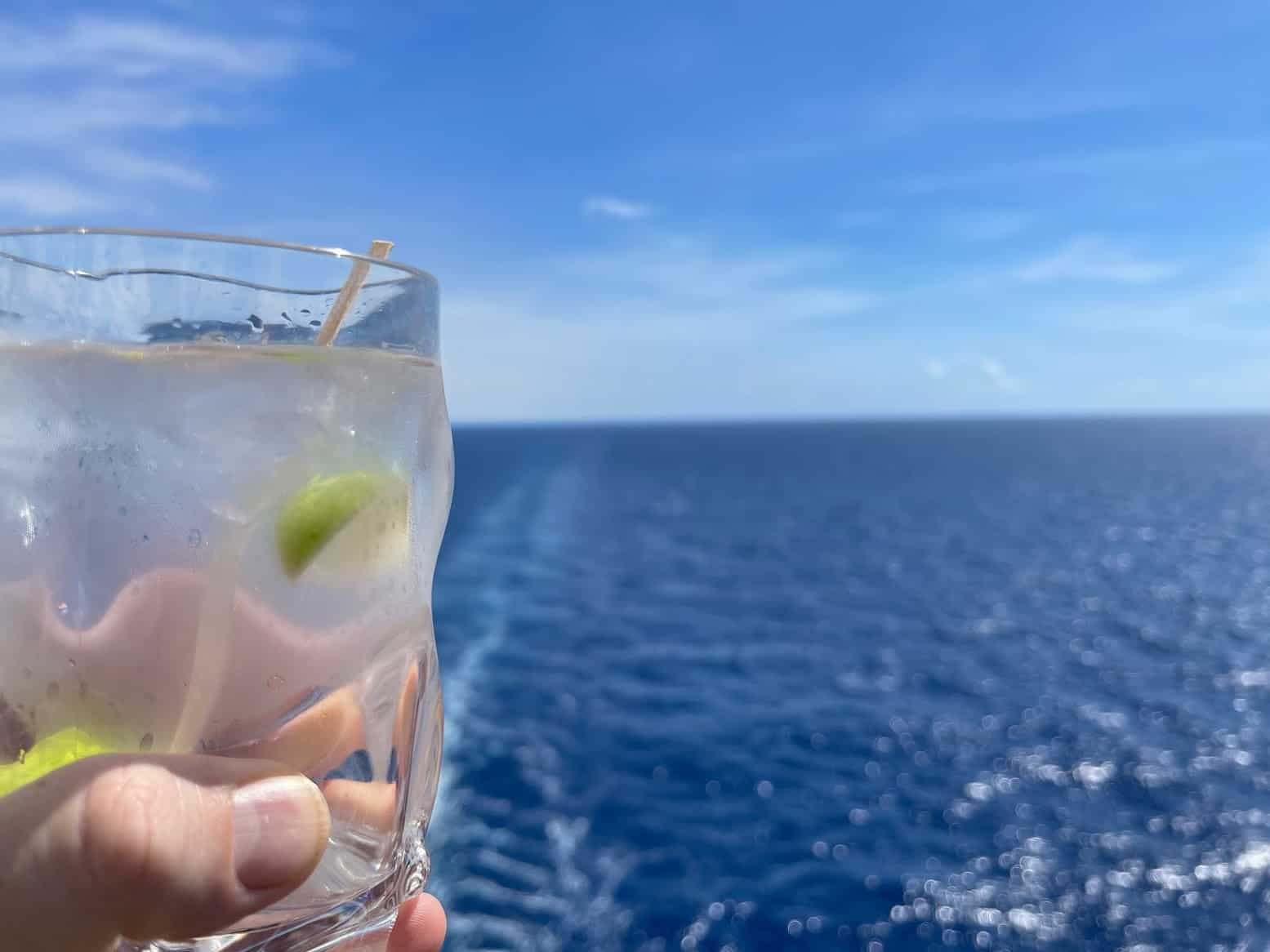 One of the things you'll notice all around the ship is that menus are pretty much a thing of the past. Instead, you use your smartphone to scan a QR code and look at the menu there. It works really well for the most part, but I can see how some people might be annoyed by the fact that as ships use technology and their apps in order to deal with some of the safety protocols, vacationers are more than ever tethered to the very devices they might want to escape.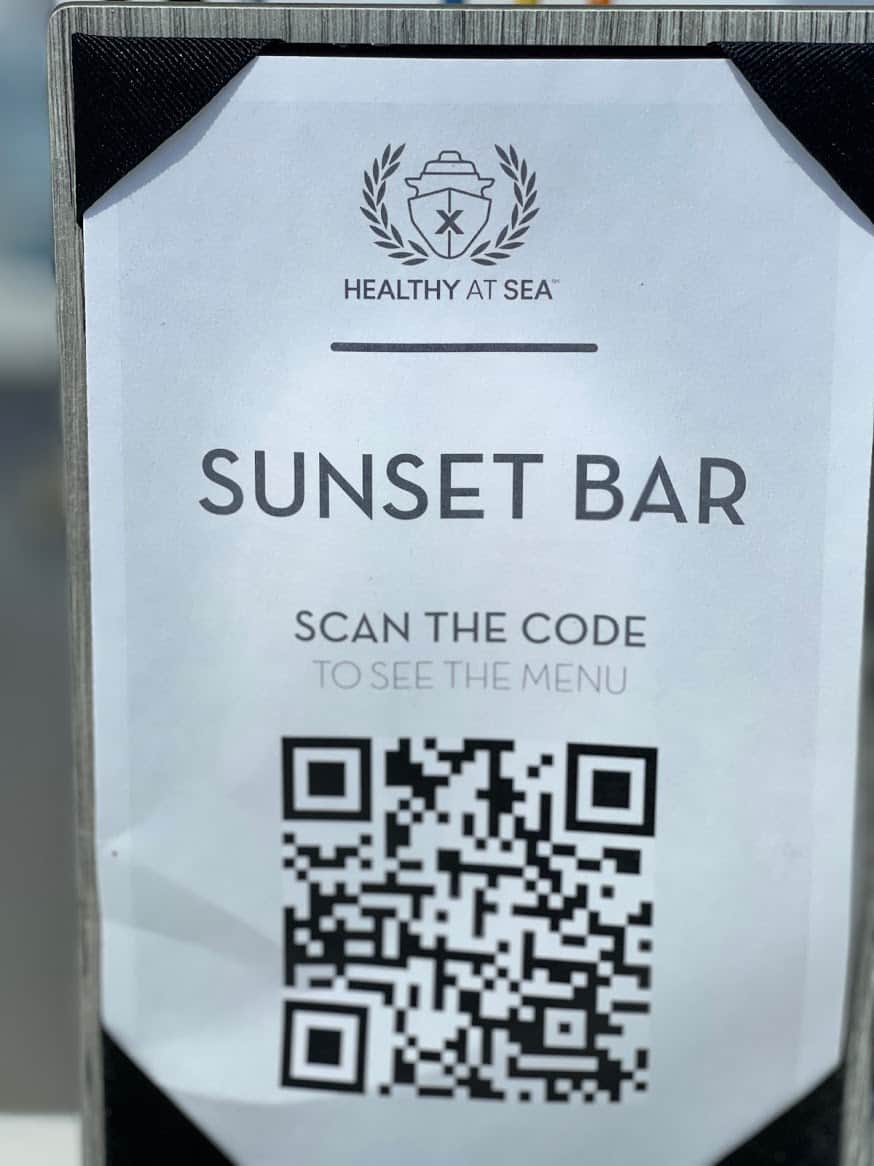 But hey, ultimately that seems like a pretty small price to pay if it means we can be back at sea, right?
As often happens on sea days, I sort of lost track of time between lunch and dinner. I feel like that's how you know you're having a good cruise. You're not feeling compelled to run around and see or do everything, you're just able to relax. Celebrity Edge is not a ship with a lot of distractions.
As Captain Kate McCue said during her talk earlier this week, "We don't have roller coasters. We don't have water slides. But what we do have are incredible employees." And they definitely were going above and beyond to make sure everyone had a good time.
READ MORE: 6 Cruise Ship Spots With Gardens & Greenery
Eventually, dinner time rolled around, and — like pretty much every meal so far — this was another I was looking forward to. Tonight we were eating at Fine Cut, the ship's steakhouse. As I mentioned before, put a steak in front of me and I'm pretty happy.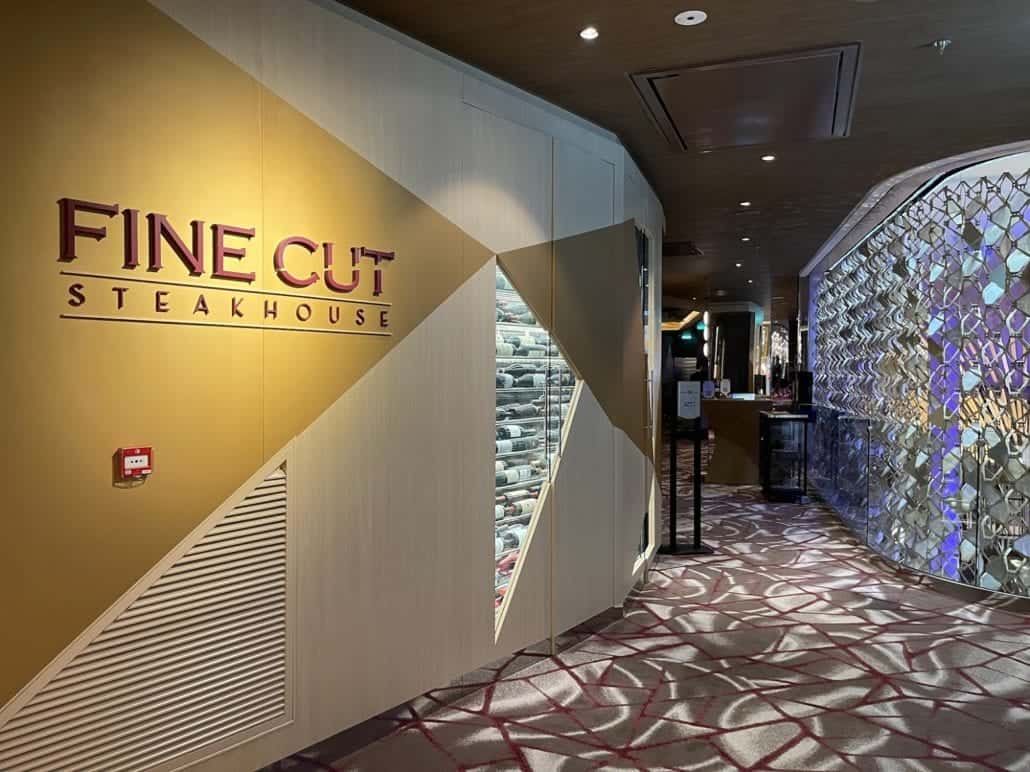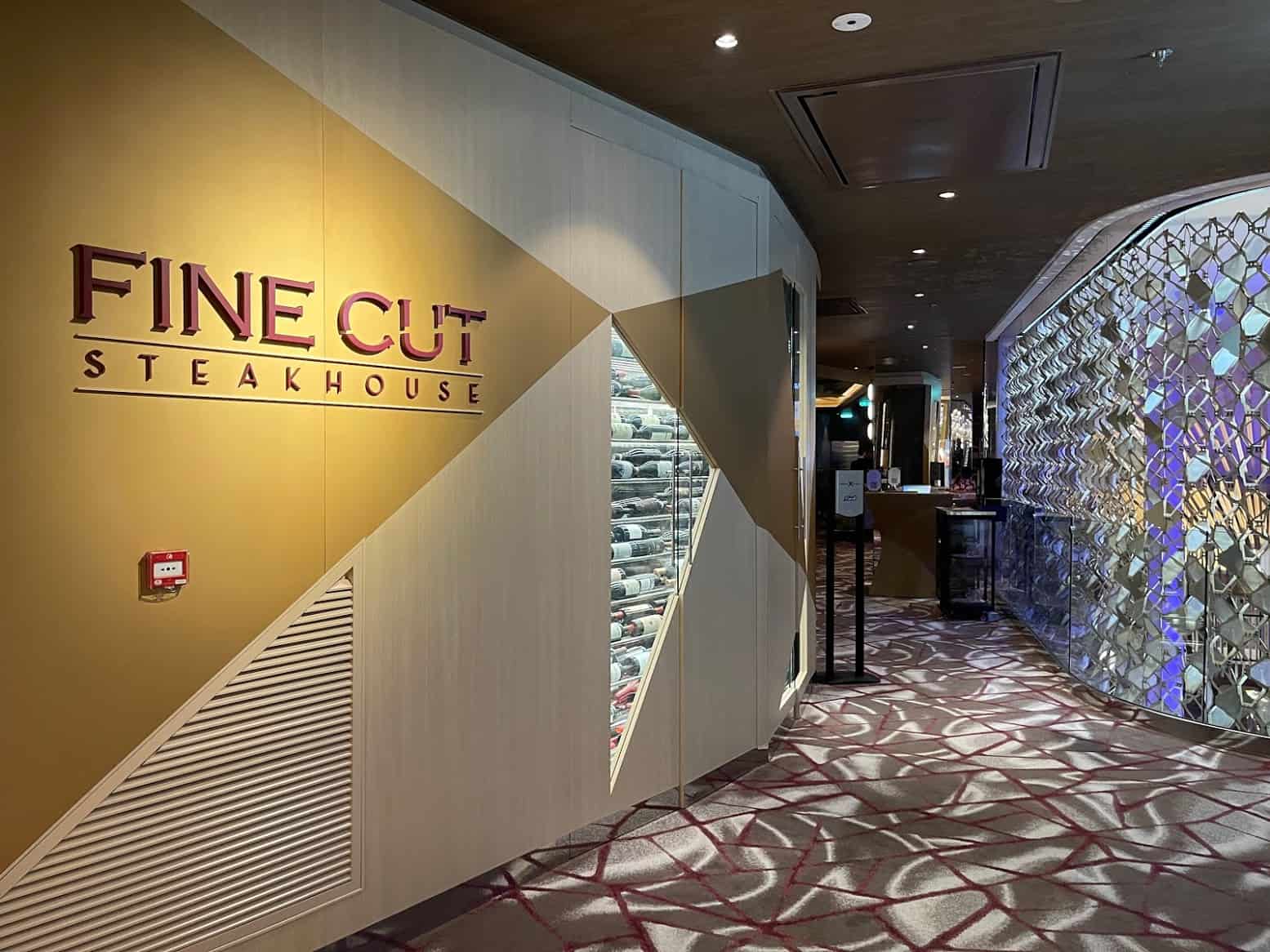 Tonight, I started with a nice Caprese salad before moving on to the main course, a 14-ounce prime rib. If you're like me, you have pretty high expectations when you hit the steakhouse. After all, this is one of the signature dining experiences on a cruise ship. It's supposed to be something special. I'm happy to report the prime rib did not disappoint… perfectly cooked and with an amazing outer crust. The accompanying asparagus was crisp and well prepared, and the Ultimate Chocolate Sundae dessert was… well, see for yourself.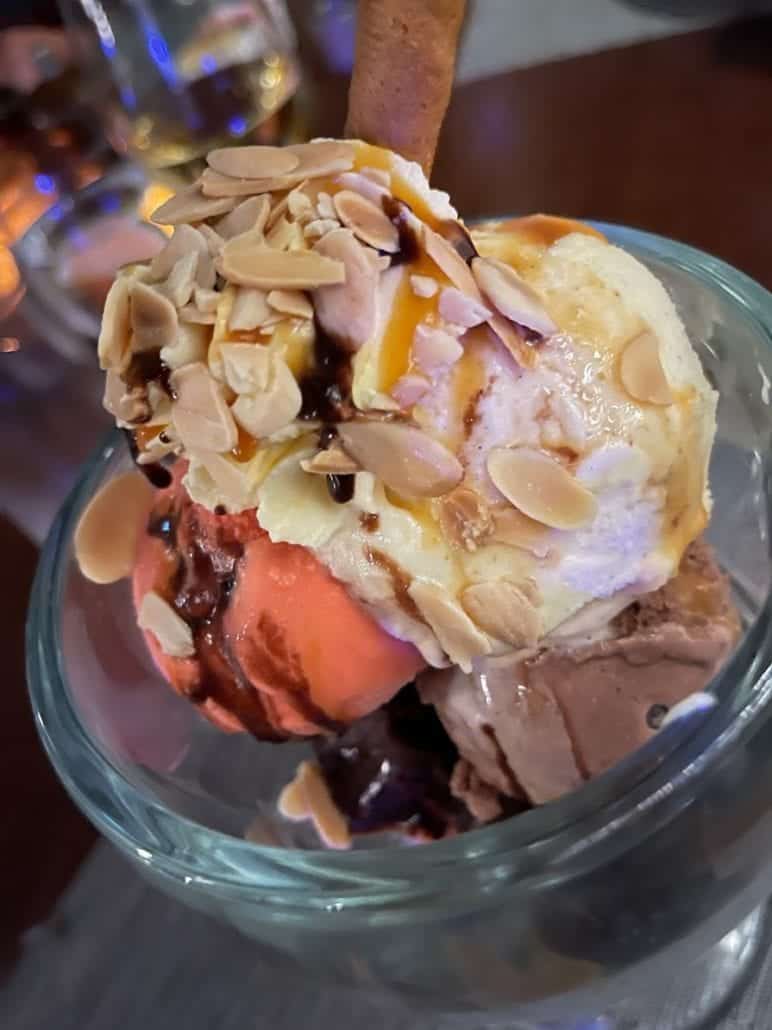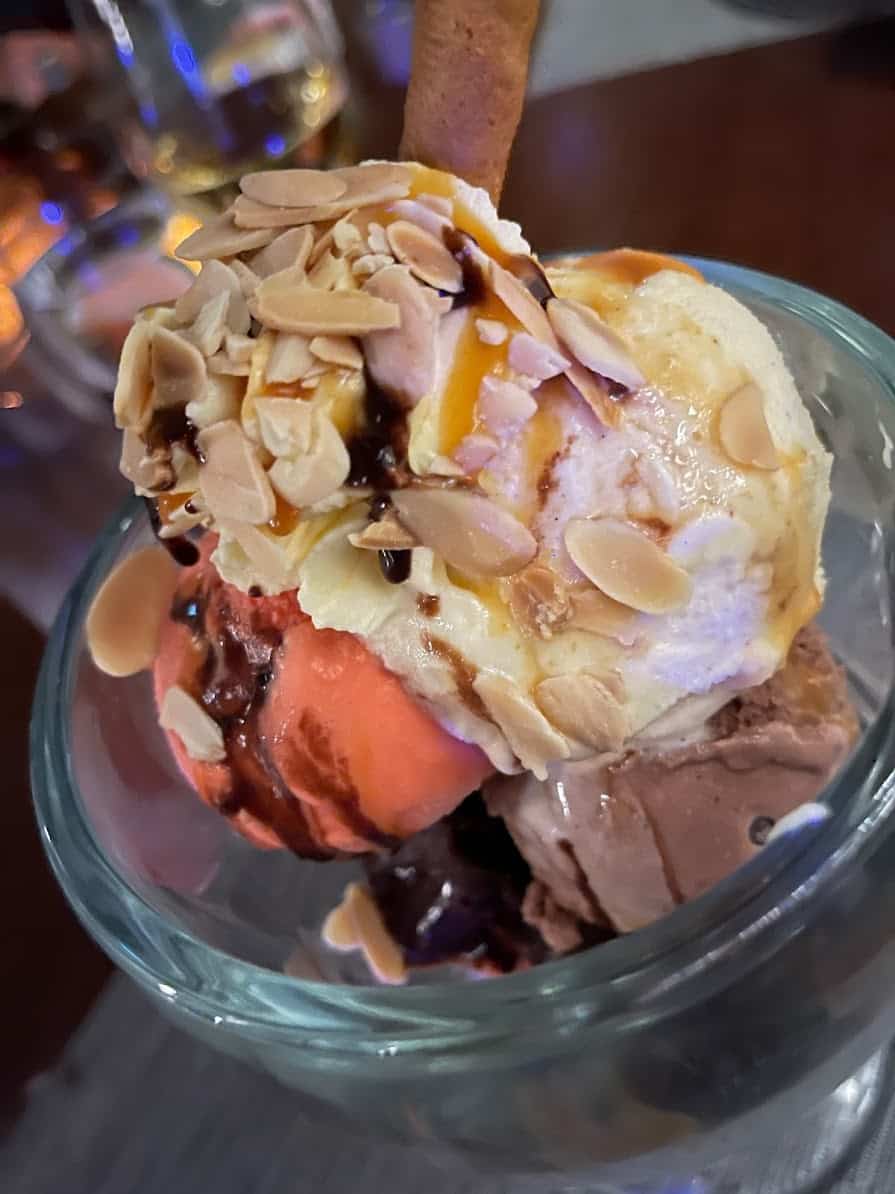 By this point, I was fading fast… but I wanted to check out the comedy show. I mentioned in yesterday's report that when it comes to song-and-dance shows, I tend to bore pretty easily and sneak out. Comedy shows, on the other hand, are my jam. Do you know how you can tell tonight's comic was good? I stayed until the end. That's basically my version of a five-star review. And that was even the friendly family version.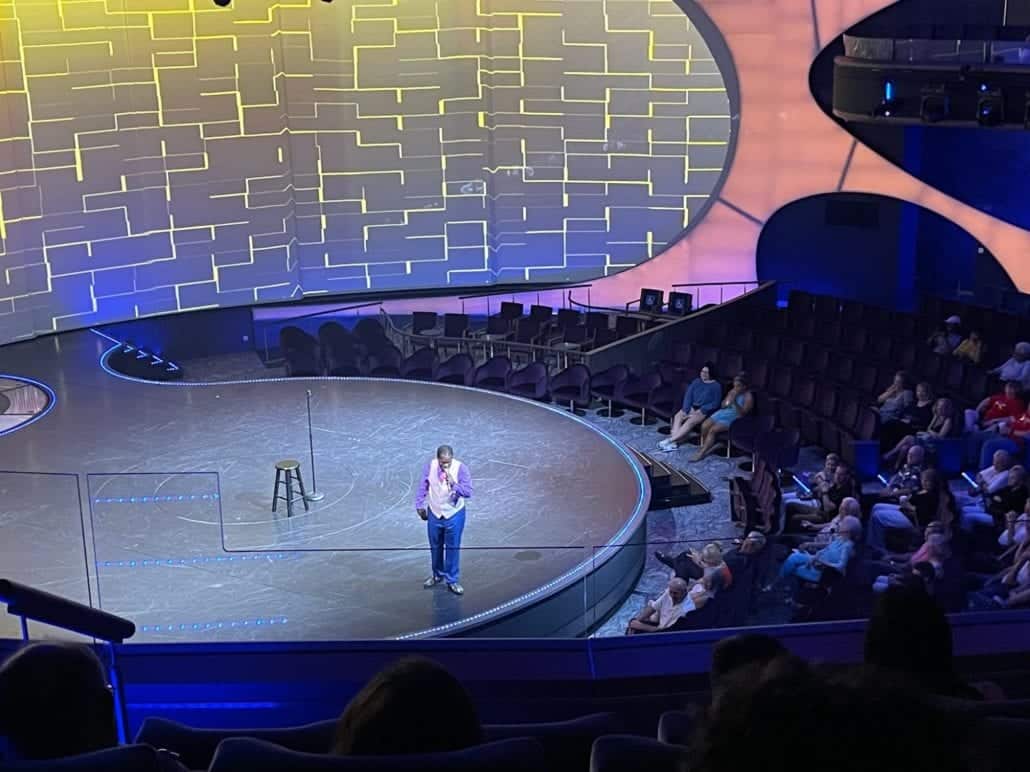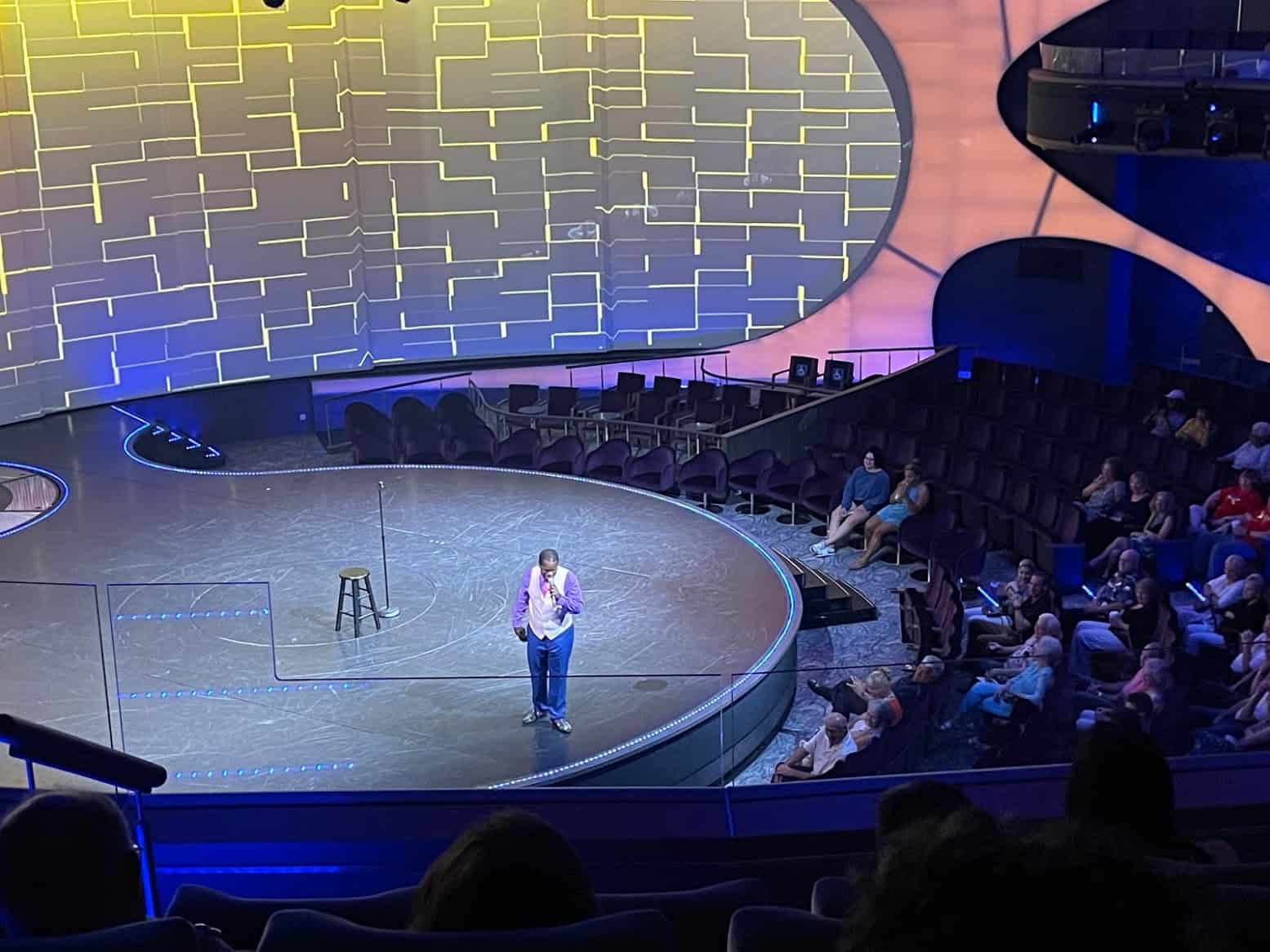 By this point, I was pretty beat… and I knew that tomorrow, we'd be arriving in our first port of call: Costa Maya. So with a busy day ahead, I went back to the suite and crashed.
Catch up on my other Celebrity Edge trip reports: