One of my favorite things to do is wander around a ship when most people are asleep. Very rarely do I miss a sunrise (or, for that matter, a sunset… which is why I prefer late dinners). So this morning, as the ship was making its way toward our first stop — Costa Maya — I did exactly that.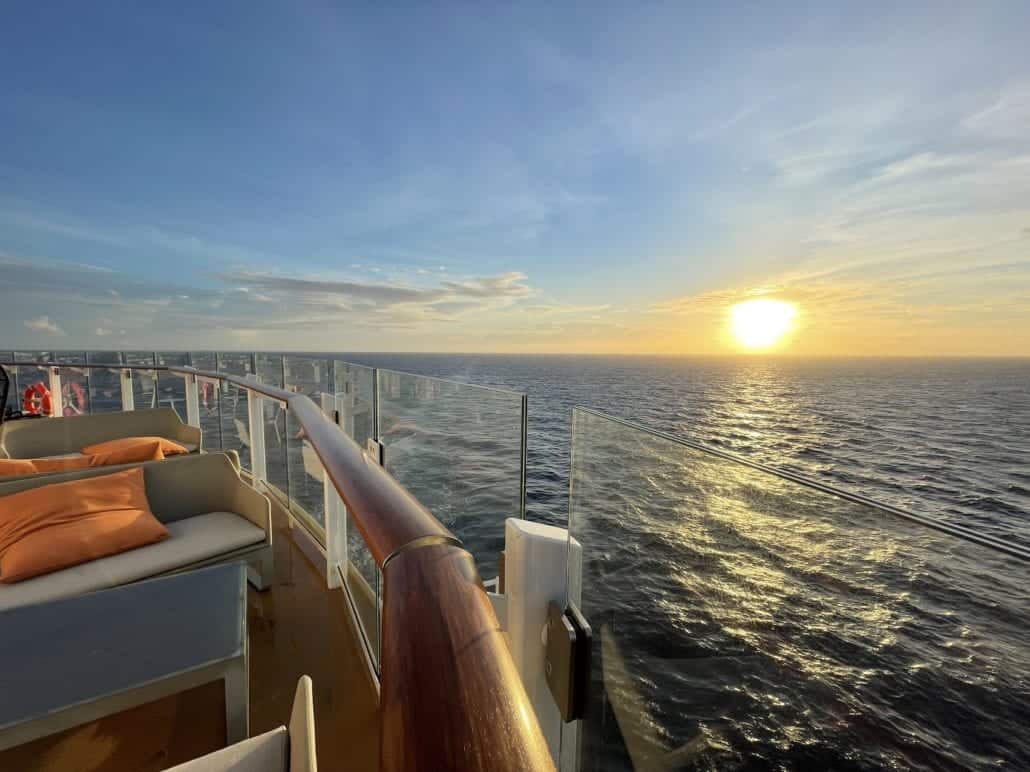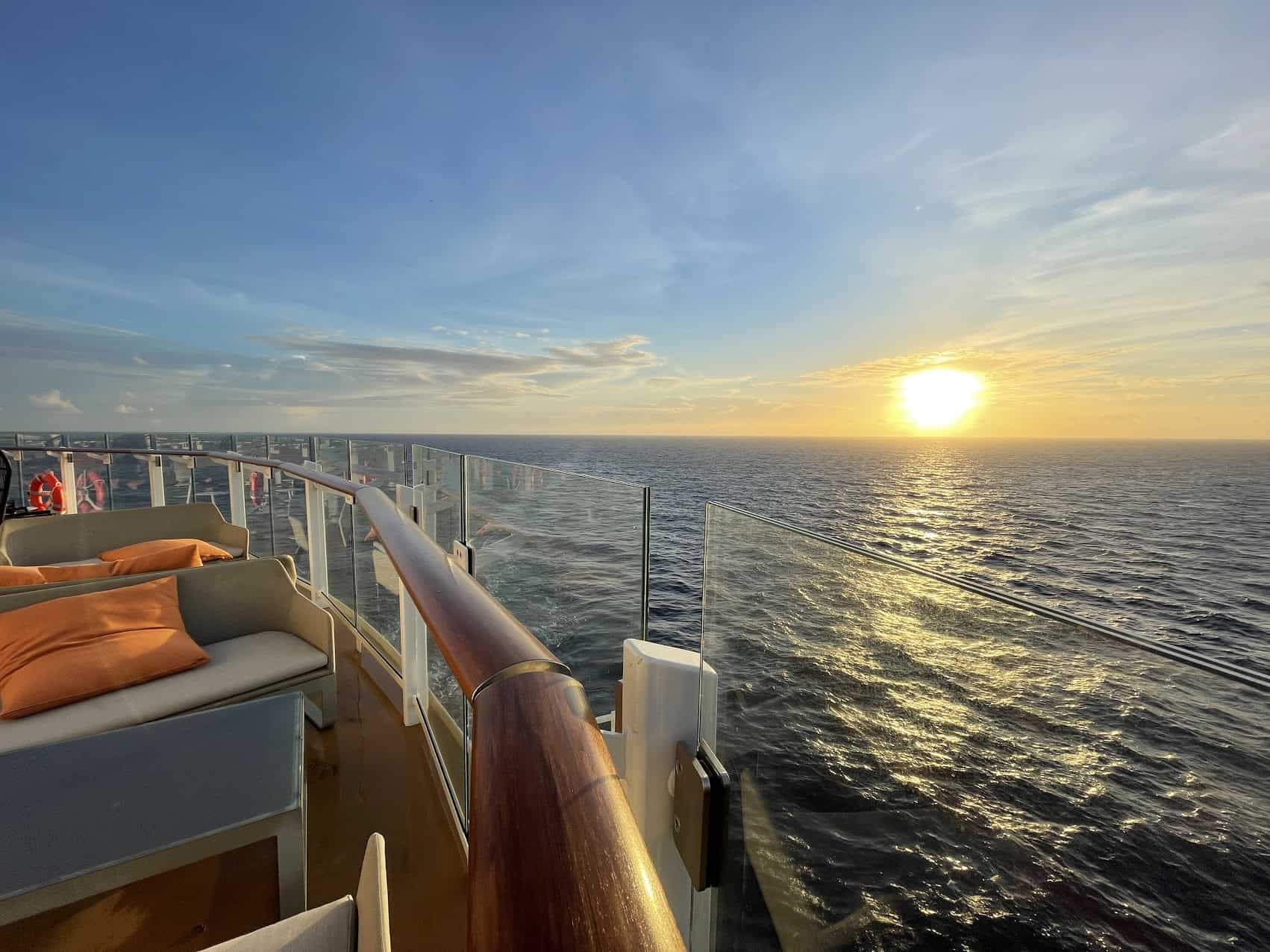 I remember talking to someone on a past cruise about sunrises at sea. "Oh, I'm on vacation," she said. "I'm definitely not going to be up early enough to see a sunrise!" I basically dared she and her husband to meet me the next morning and they, very reluctantly, agreed. That morning, I didn't watch the sunrise, I watched their faces.
"Told ya," I said. "Sunrises back home are nothing like sunrises at sea."
They wound up joining me for the sunrise just about every day of the cruise from that point forward.
This morning, I found a quiet place and drank in the sunrise as if it was the last one I'd ever see. Because hey, you never know when something's going to come along and suddenly, you don't get to go on a cruise for a year or more! After the sunrise, I wandered over to the rooftop garden area, which was totally empty.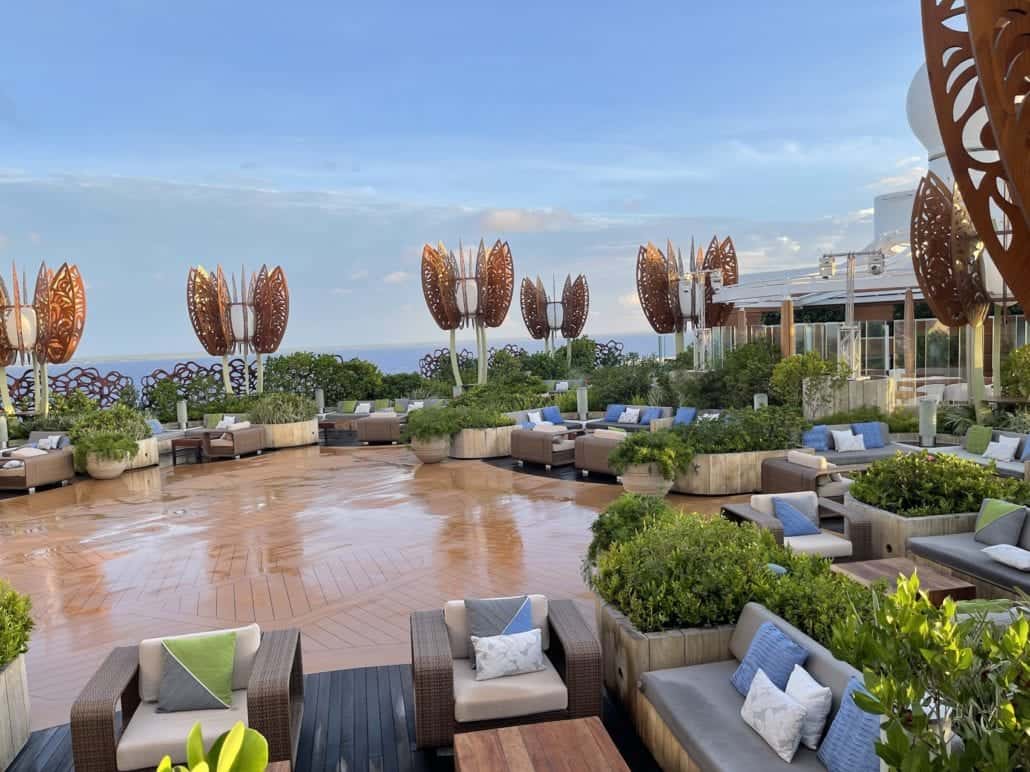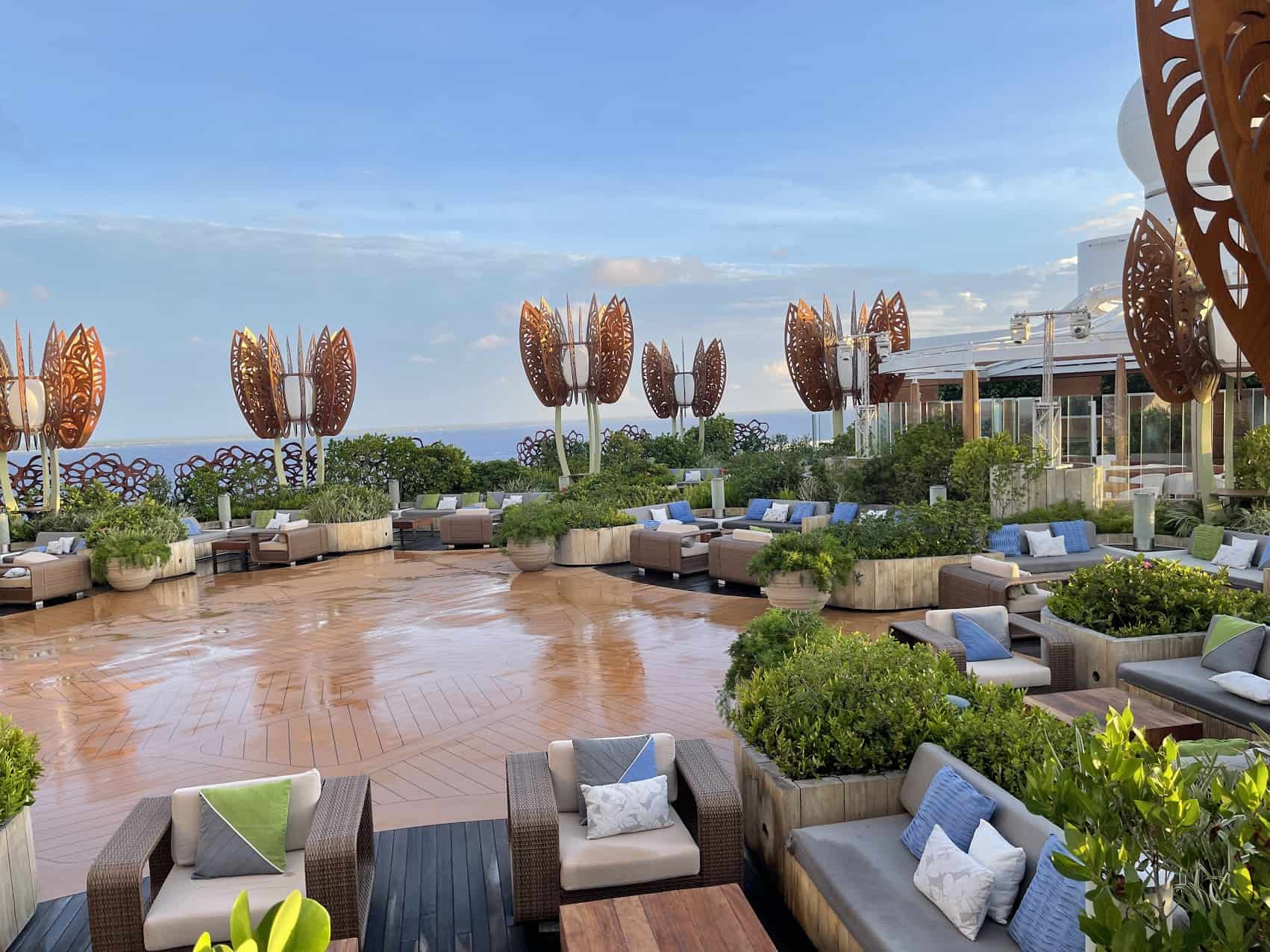 This space is beautiful and peaceful, but like other areas on ships it can be a little bit eerie. There's been a lot of that this week because, as I've mentioned before, Edge is sailing at around 40 percent capacity.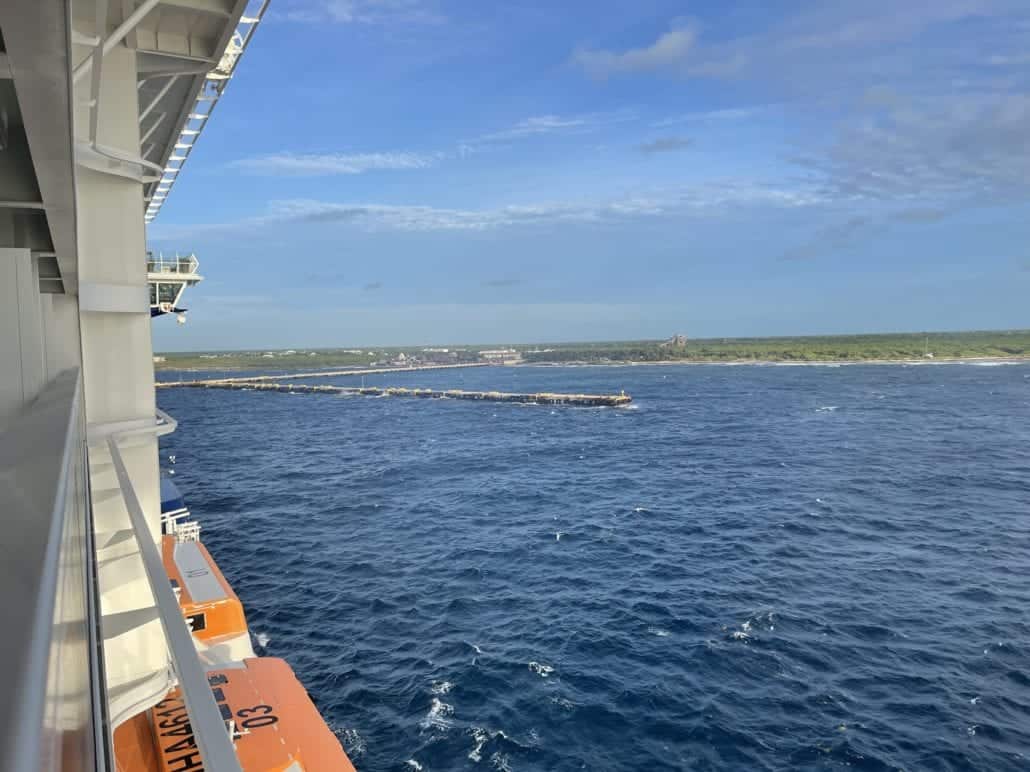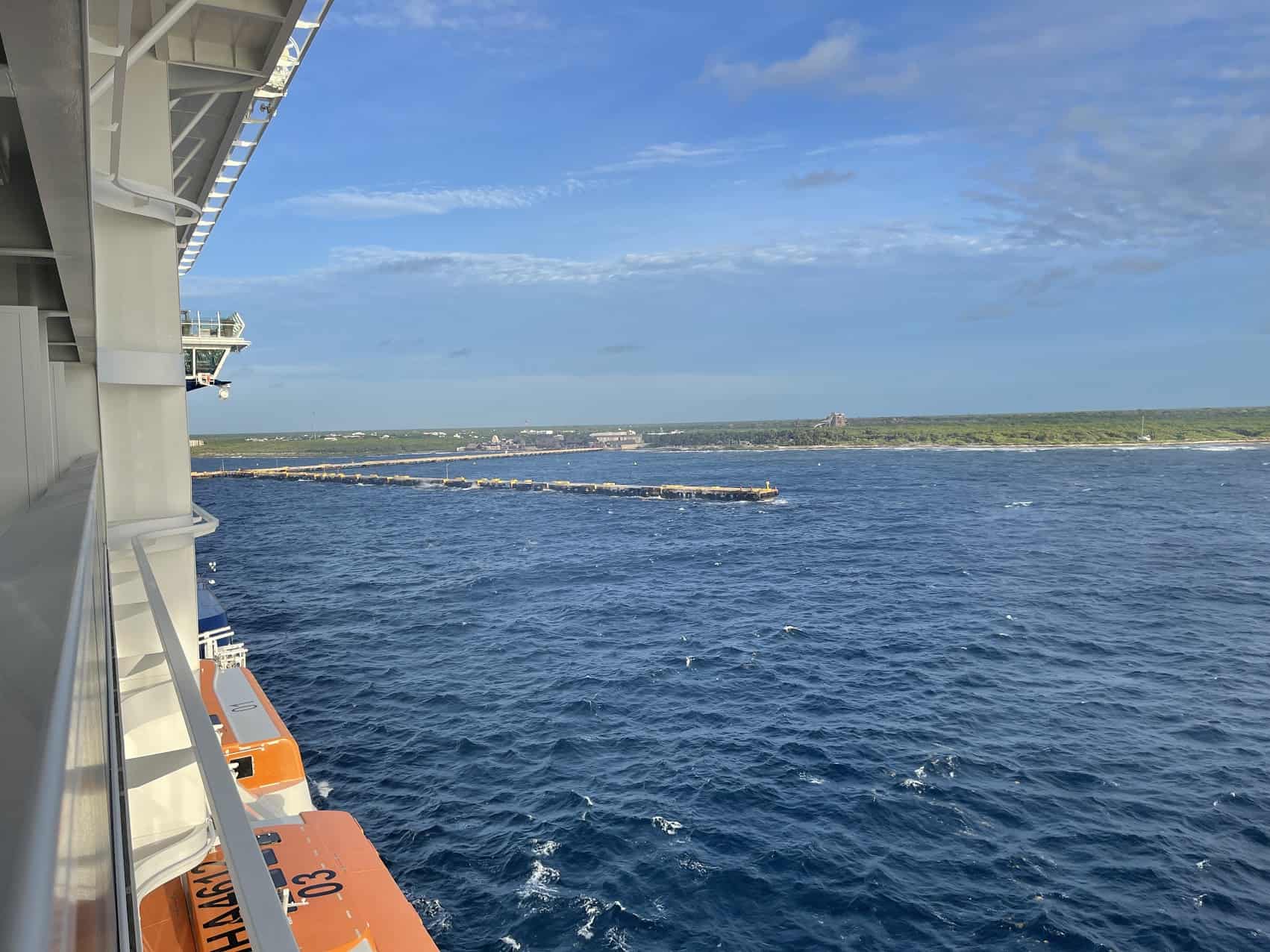 Soon, we were sailing into Costa Maya. As you can tell from these photos, the wind had picked up significantly. While the past few days we had smooth sailing, things were slightly choppier today. Not that you could really feel it on the ship, but by looking at the water, you definitely could. Shortly after 8 a.m., the ship had docked at we were able to head down to the gangway — also known as Destination Gateway — on Deck 2.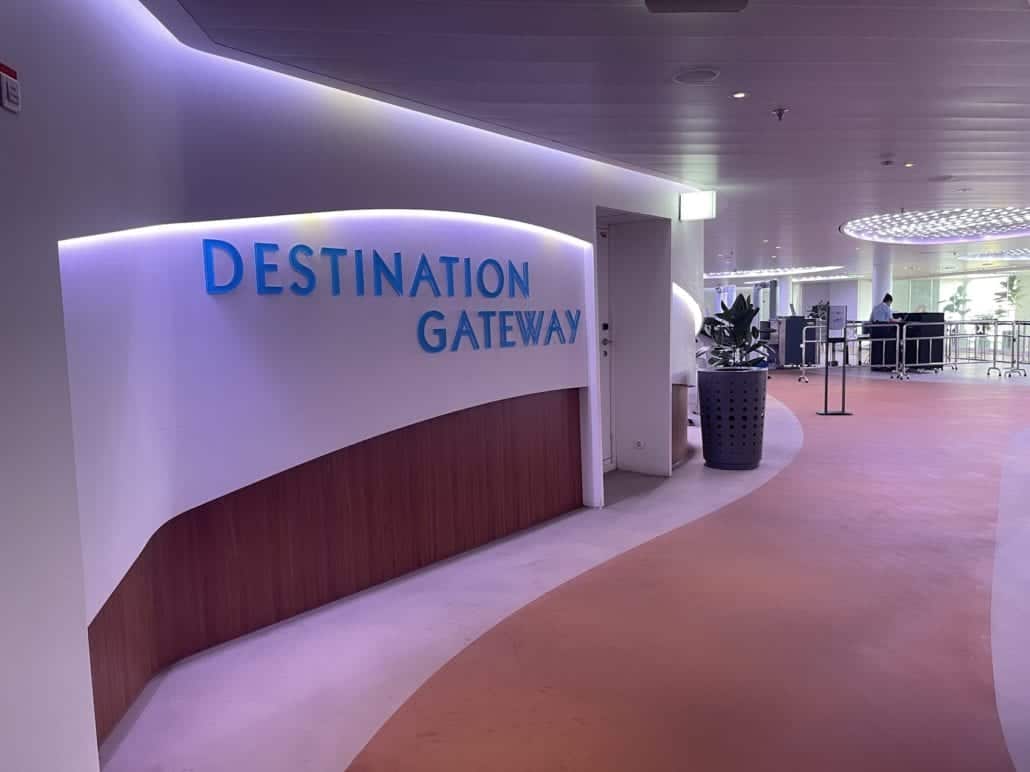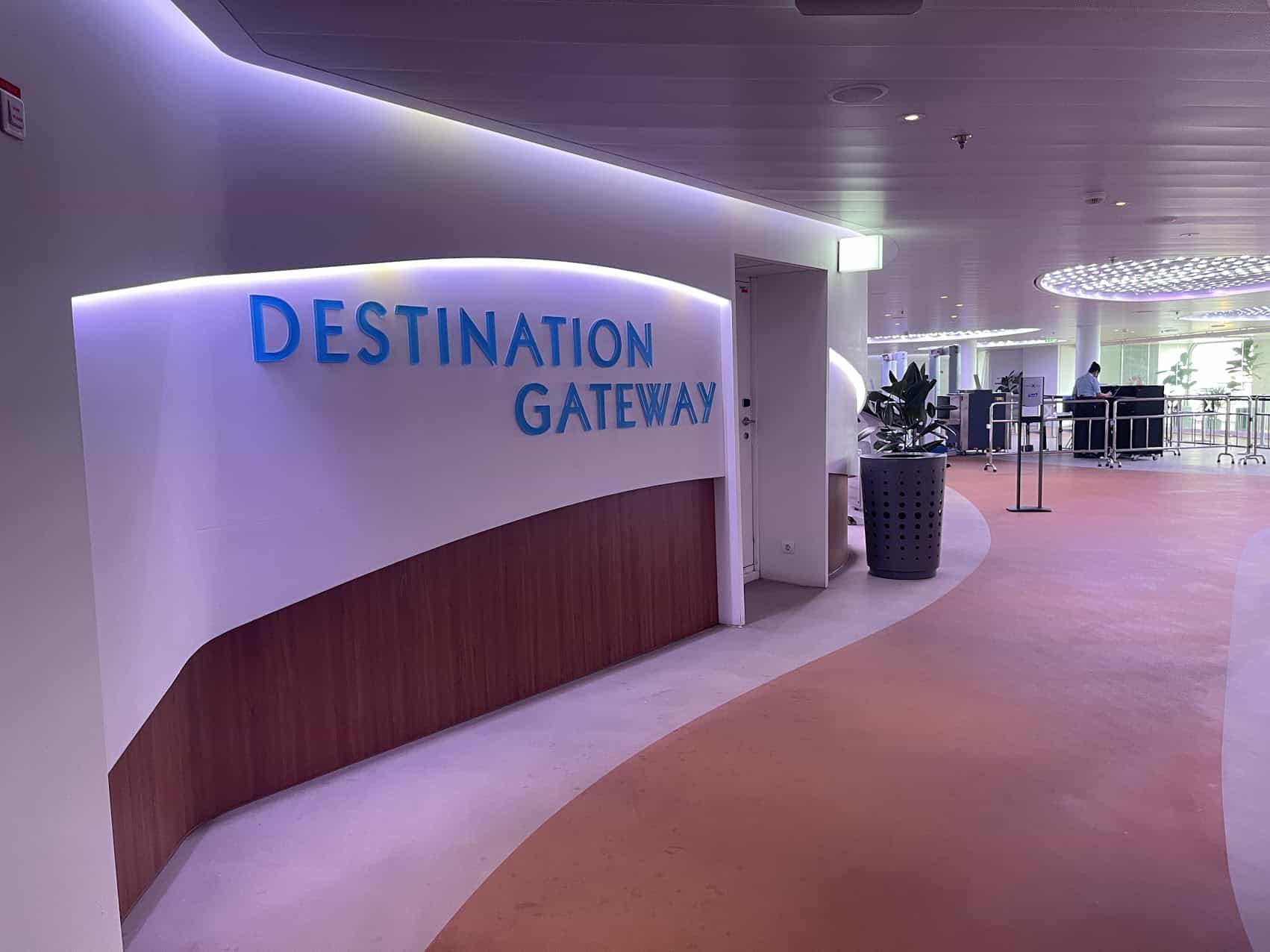 Edge was the first ship to return to Costa Maya since the shutdown, which made this a very big deal for everybody: Celebrity, the people in Costa Maya, and the passengers. You know how sometimes, when you arrive in a port, the greeting you get from the various entertainers can feel a little forced? That was so not the case here. These people were clearly thrilled to have us — and, I have to assume the tourism dollars we represented — back on their shores.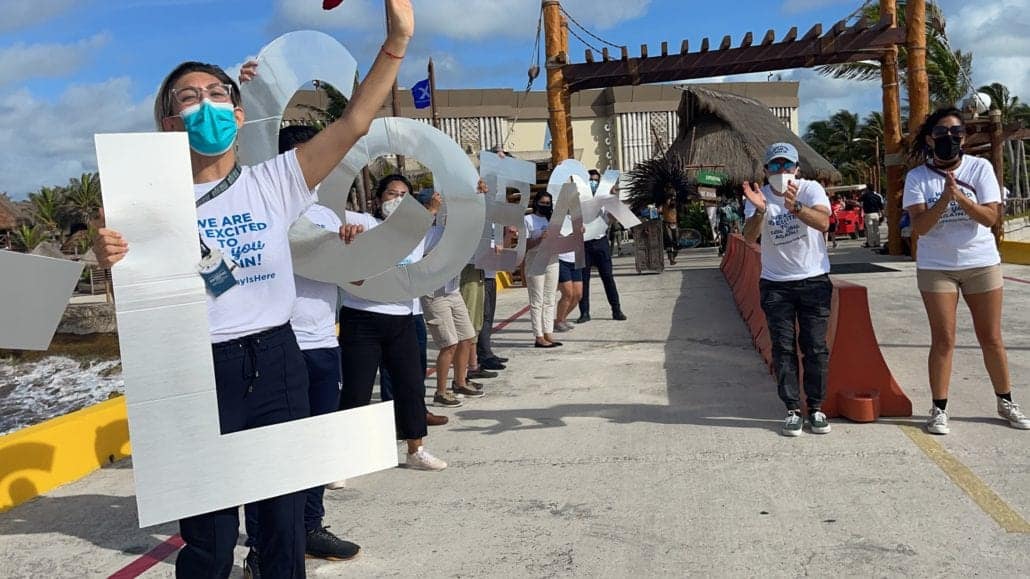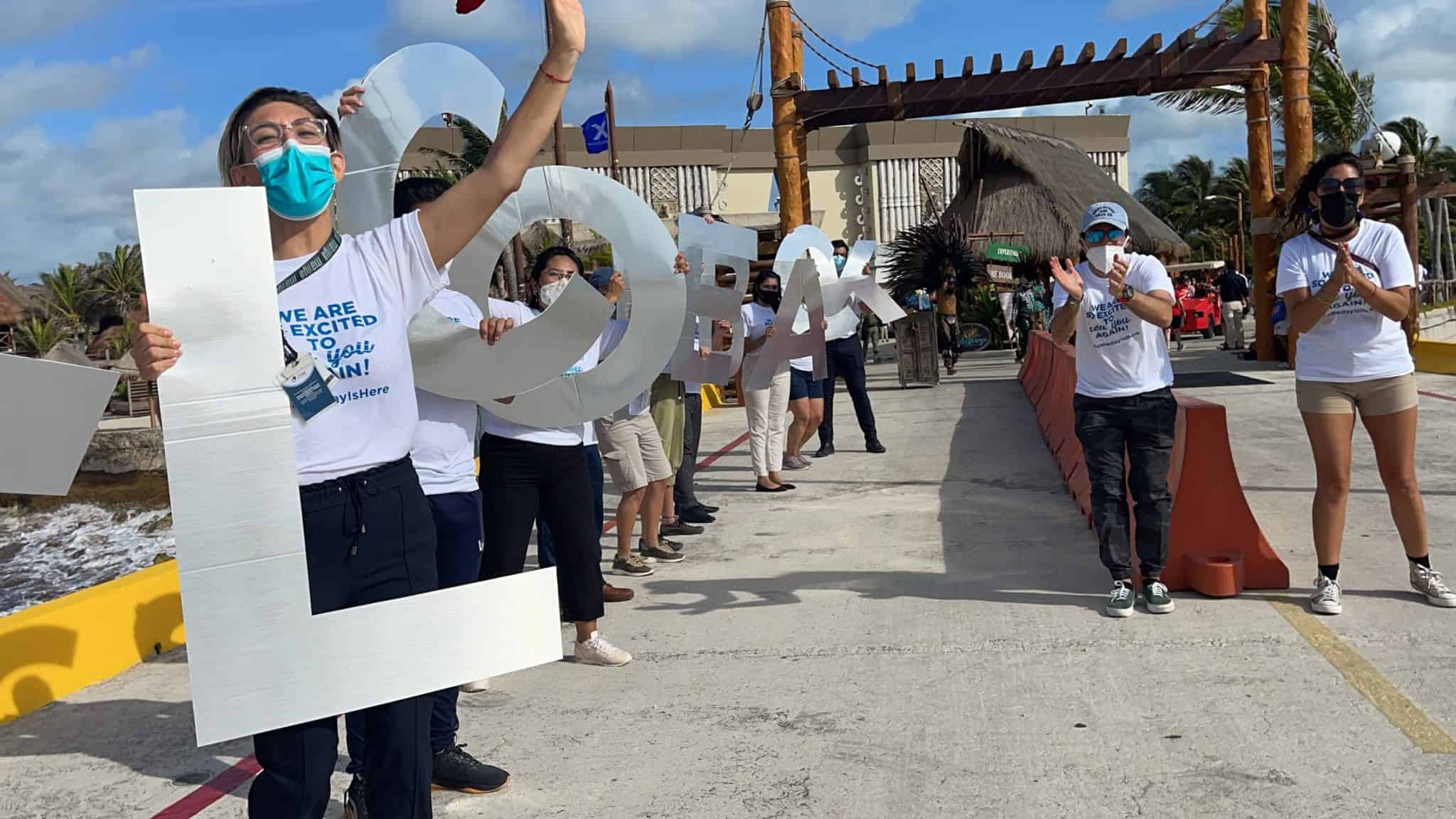 Remember I said earlier that it was windy? Well, when you are walking down the pier in Costa Maya, they have a rather unique "weather vane." As you can see, the coconut was definitely swinging! It was still a beautiful day, despite the winds.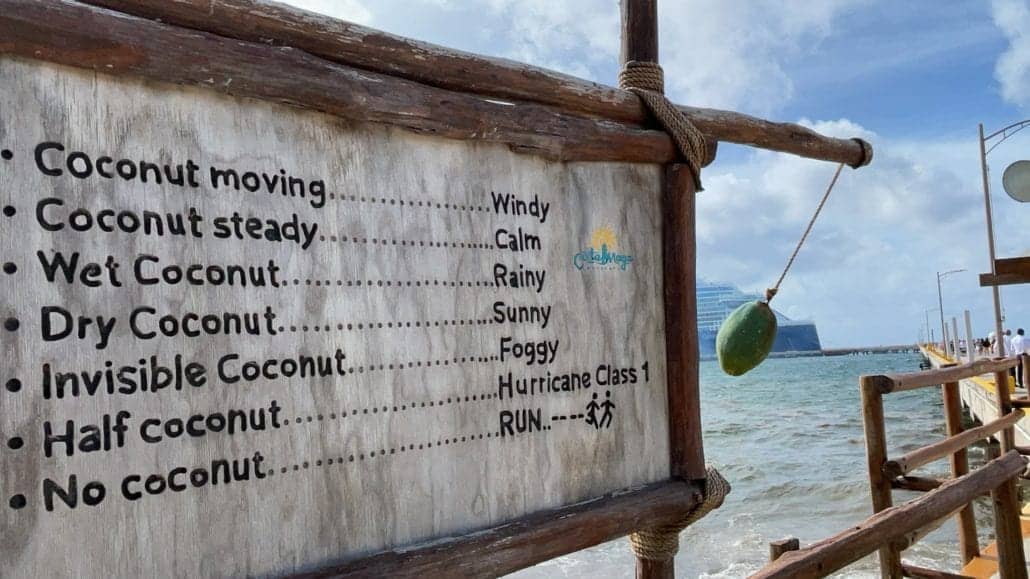 Once you reach the end of the pier, you find yourself in a cool little village area that offers a variety of restaurants and attractions.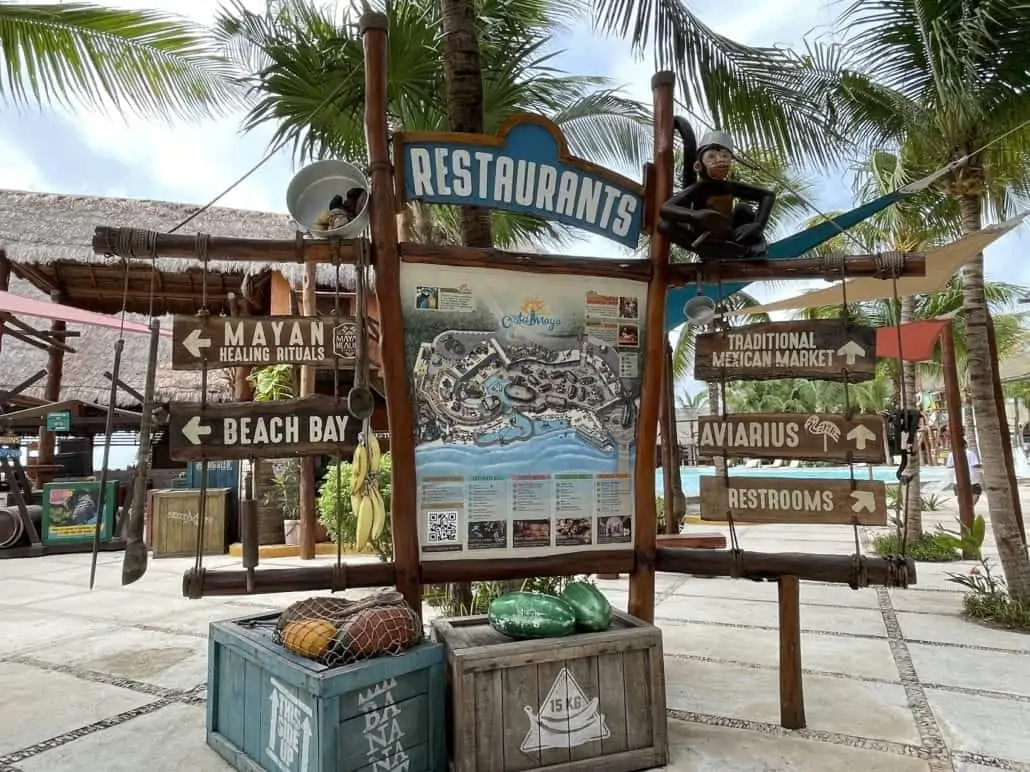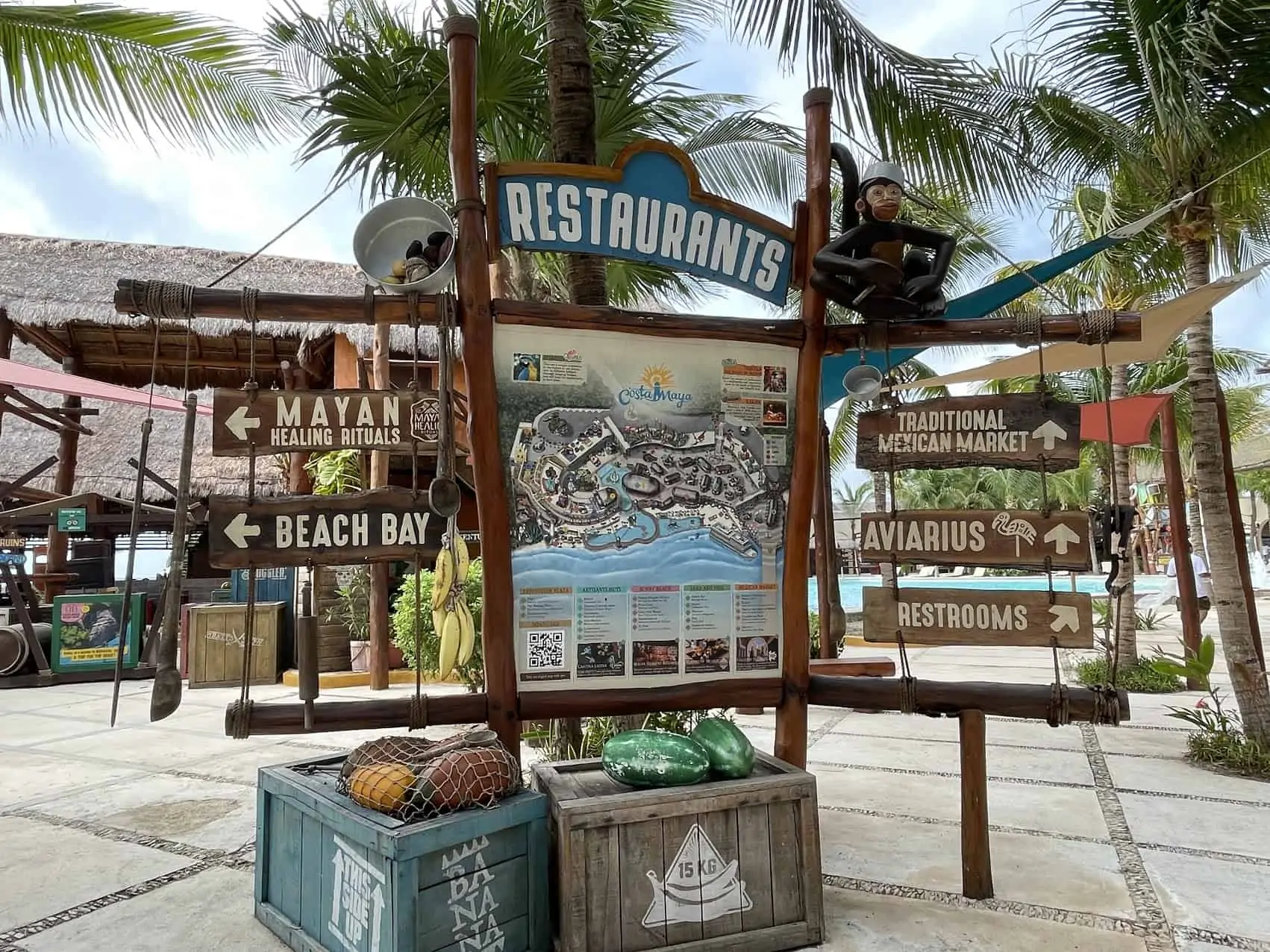 It's definitely a fun area to explore without having to actually book a shore excursion. It's worth noting that once off the ship, we were all told we had to wear masks while in port. Passengers were, however, allowed to take independent shore excursions. This has become a big topic of discussion in recent weeks and will probably continue to be in the months to come, as some lines let their guests do their own thing and others (especially those carrying unvaccinated passengers) require them to stay in a "bubble" by only booking excursions through the cruise line.
The photo op below made me wonder how Disney feels about what's pretty clearly a rip-off of (sorry, homage to) Finding Nemo.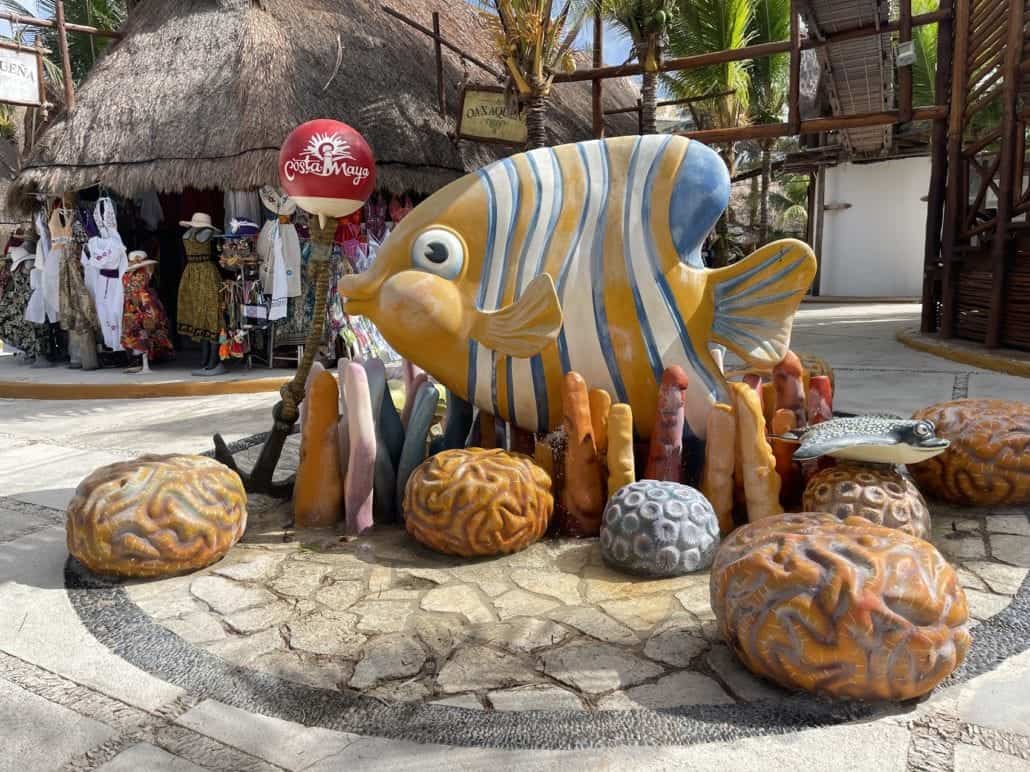 And yes, I took the obligatory "ship in the background" photo. I mean, come on… I'm only human. Plus, I never want to be that person who gets home and realizes, "Wow, I have 4,328 pictures of the sunrise, but no proof that I actually went anywhere 'cause I'm not in a single photograph!"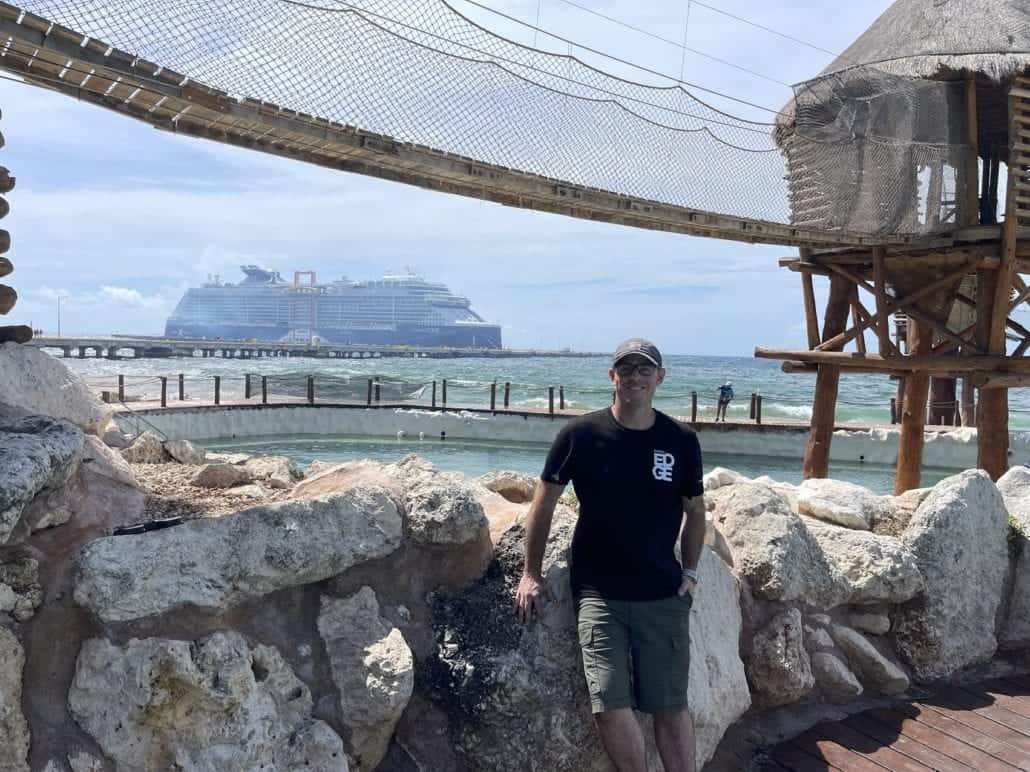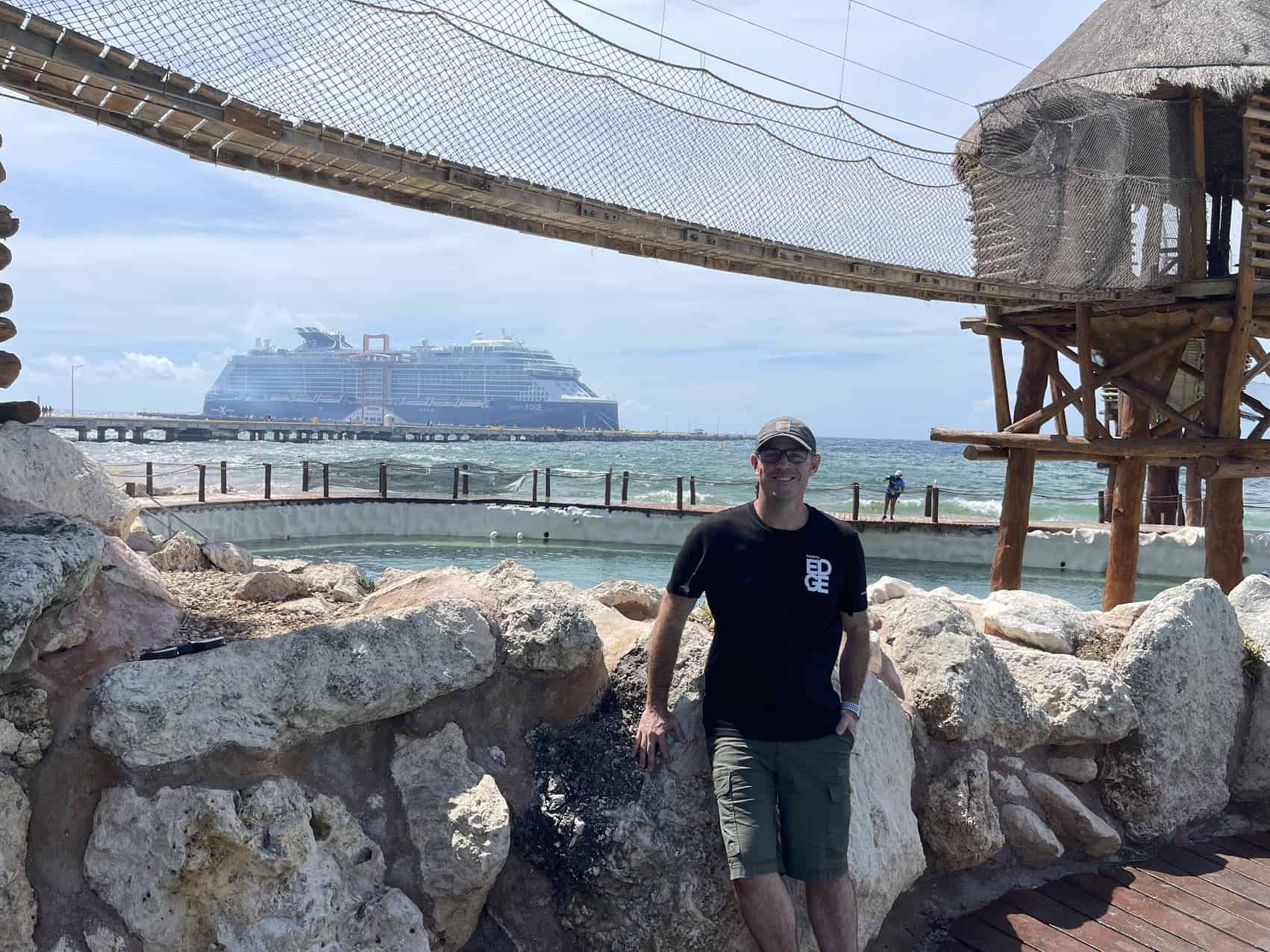 As is true in most ports, you'll find that nobody is going to judge you for ordering a beer before noon. Or even at 10 a.m., for that matter. I have a buddy who rarely drinks when he's on dry land, but on a ship starts every day having Bloody Marys in the atrium. You know my motto: It's your vacation… you do you.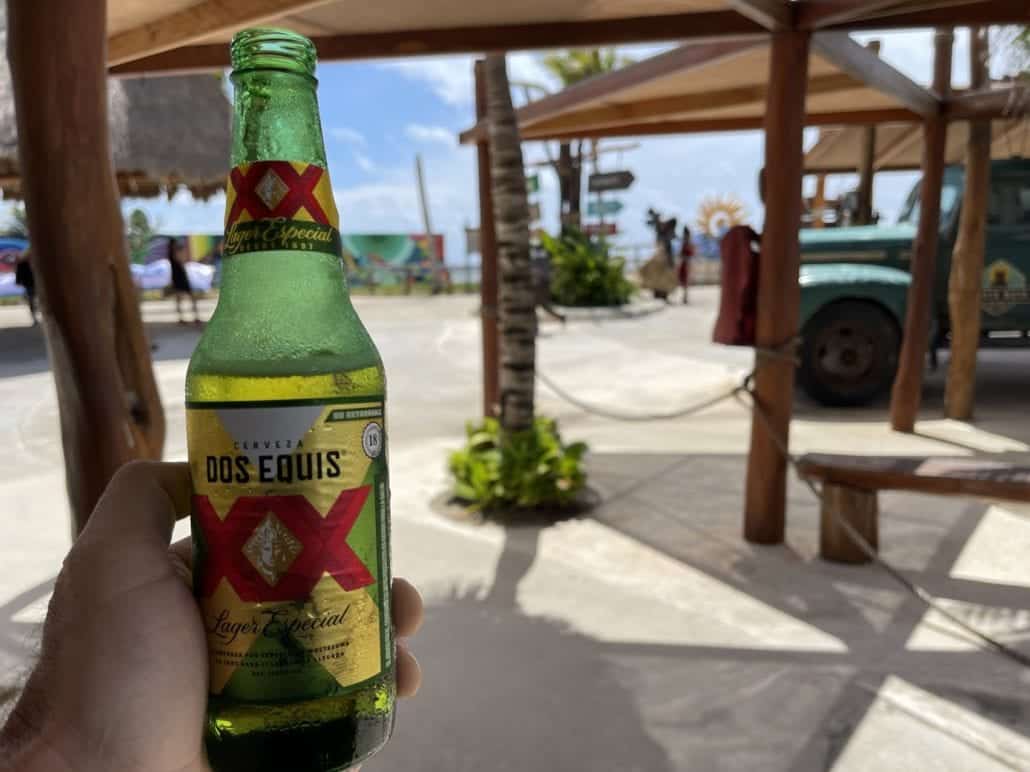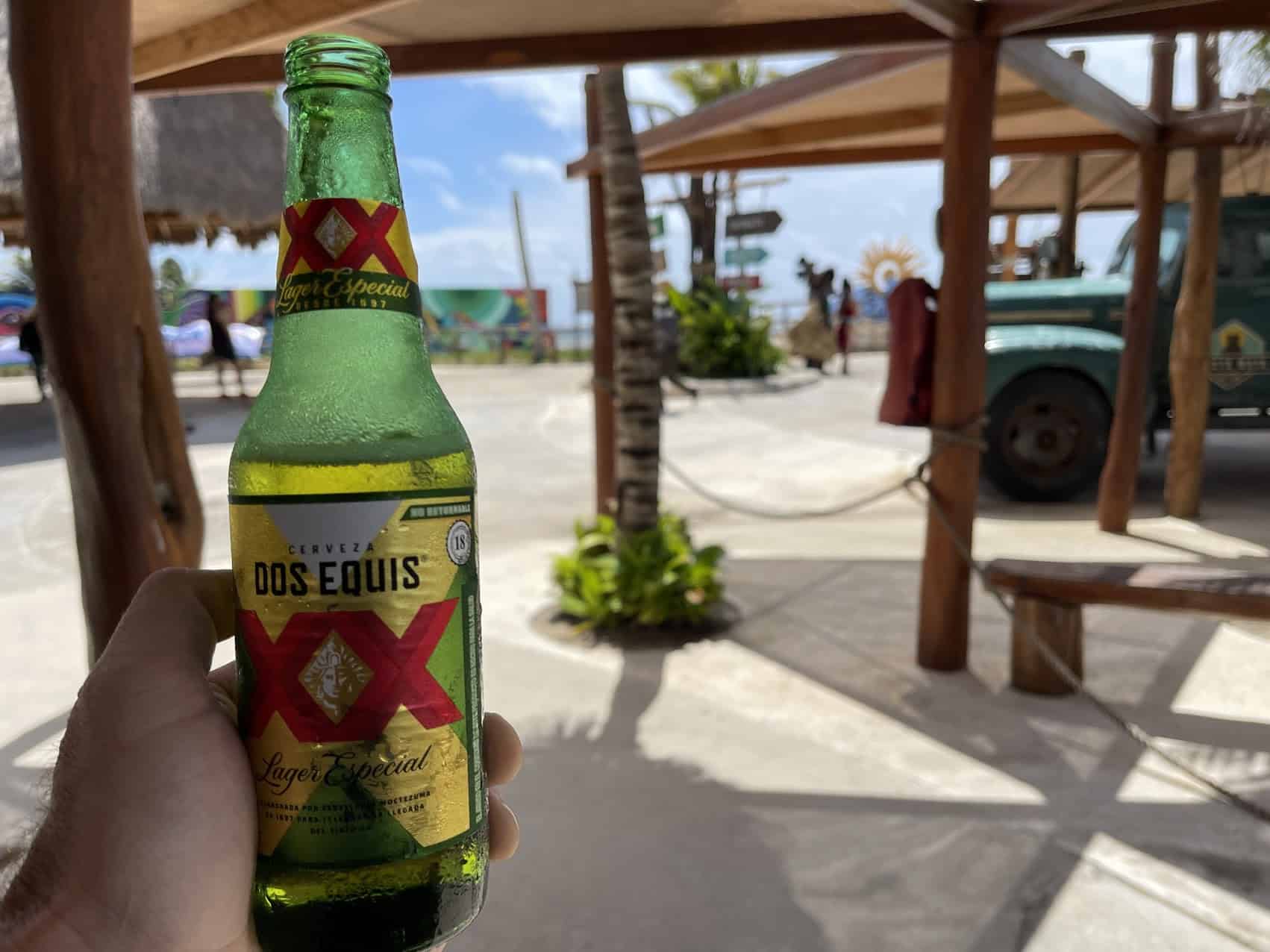 After wandering around the village area for a while, I headed back to the ship. It was nearly dinnertime at that point. If you've been following along all week, you know I've been eating in some of the best restaurants on the ship. But tonight, I kinda wanted something quick, easy, and simple. In fact, what I really had a craving for was pizza from the buffet.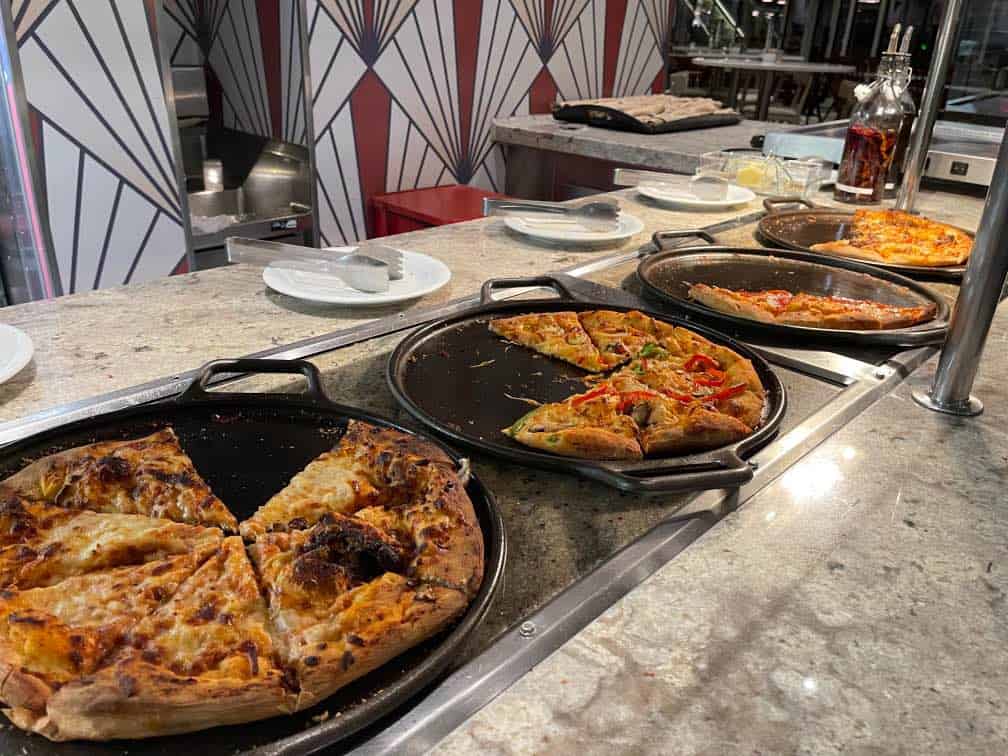 After grabbing some slices I headed back to the suite early. I still had to record the next morning's Cruise News Today briefs. (Hey, when you run a cruise-centric site, being on a ship is, at best, a working vacation.)
Until tomorrow, when the ship calls upon Cozumel, good night!
Catch up on my other Celebrity Edge trip reports: