Today, I stepped aboard a cruise ship for the first time since February of 2020. And it wasn't just any ship, but the Celebrity Edge, which was about to set sail on the first revenue-generating cruise to sail from a U.S. port since the shutdown which nearly crippled the entire industry.
I'm not the kind of guy who talks about his feelings, but I will say this: It was a borderline overwhelming moment.
We've all asked that question: "What would I have done differently had I known that the last time I was on a ship would be… well, the last time I'd be on a ship for over a year?" When people have asked me, I always jokingly answer, "Refuse to get off."
And today, after boarding Edge, I was overcome with a sense of having come home. It's an amazing feeling, and honestly, I can't wait for every single one of you to have it when you finally get to board a ship again.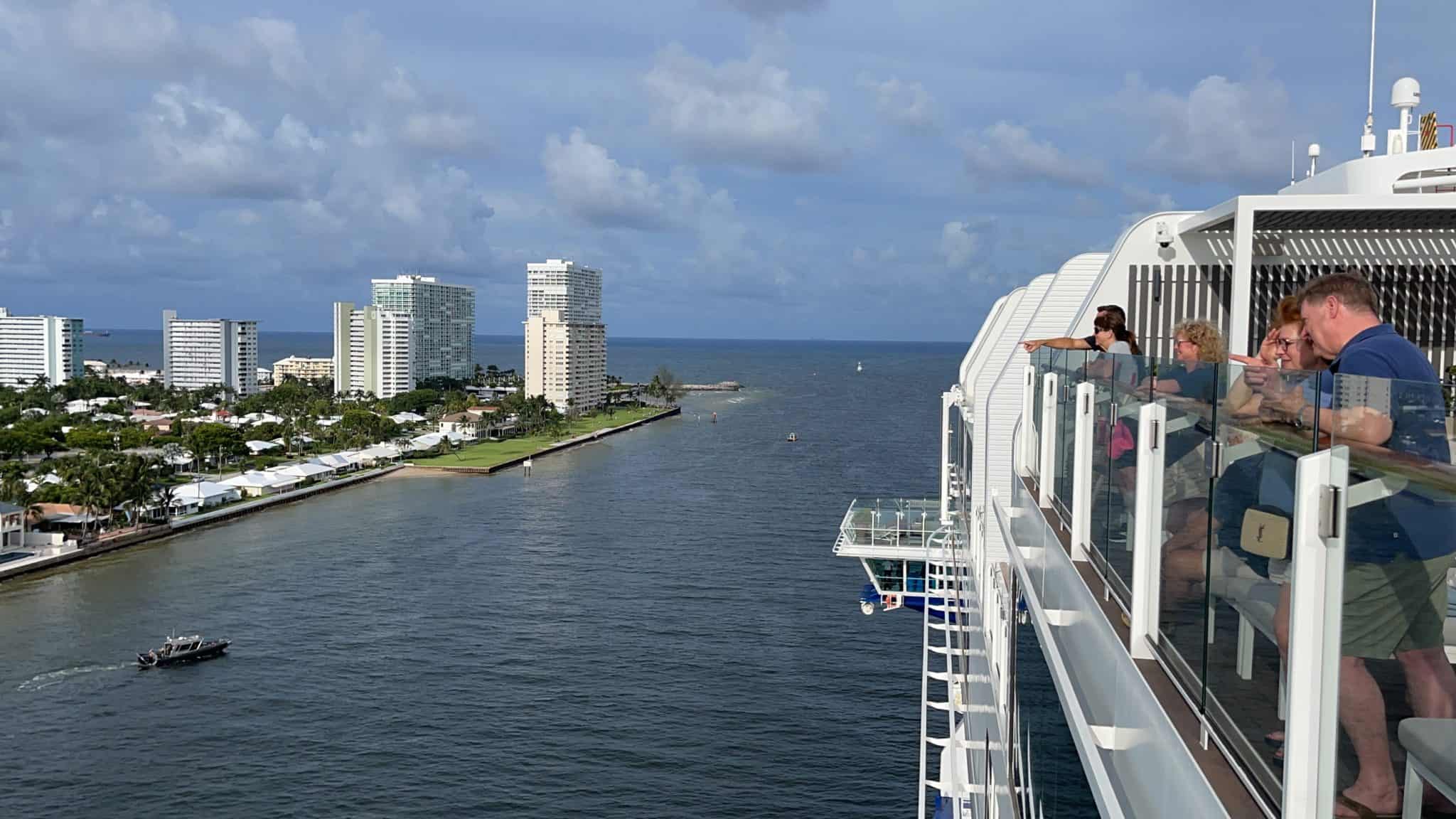 The Week Ahead
It's important to note that I'm a guest of Celebrity Cruises on this sailing. I've had a good relationship with Celebrity for a long time now, and they've never interfered with or tried to steer editorial content, which is important to me. If I can't bring you my honest thoughts about my experiences, what's the point, right?
If there's a slight downside to being a guest, it's that your hosts often like to make life simpler by arranging things for you. So while I tend to be a late-seating, main dining room kind of cruiser, this week I'll be eating earlier than I'm used to (7 p.m.) and enjoying many of the specialty restaurants Edge has to offer.
If things go as planned, I'll also have the opportunity to chat with everyone from the hotel director to Captain Kate McCue, so if you have questions, leave them in the comments section and I'll do my best to answer them.
Welcome Back
To be honest, I spent most of the first day simply wandering around, taking it all in. Everywhere you looked, there were people feeling exactly what I was. We were back, at long last, on a ship.
Since I wasn't able to smuggle all of you on board (Sorry about that!) I feel like the least I can do is share some random photos from around the ship… I know, its not even the next-best-thing to being here, but hopefully it'll give you a little boost as you continue counting down to your own return.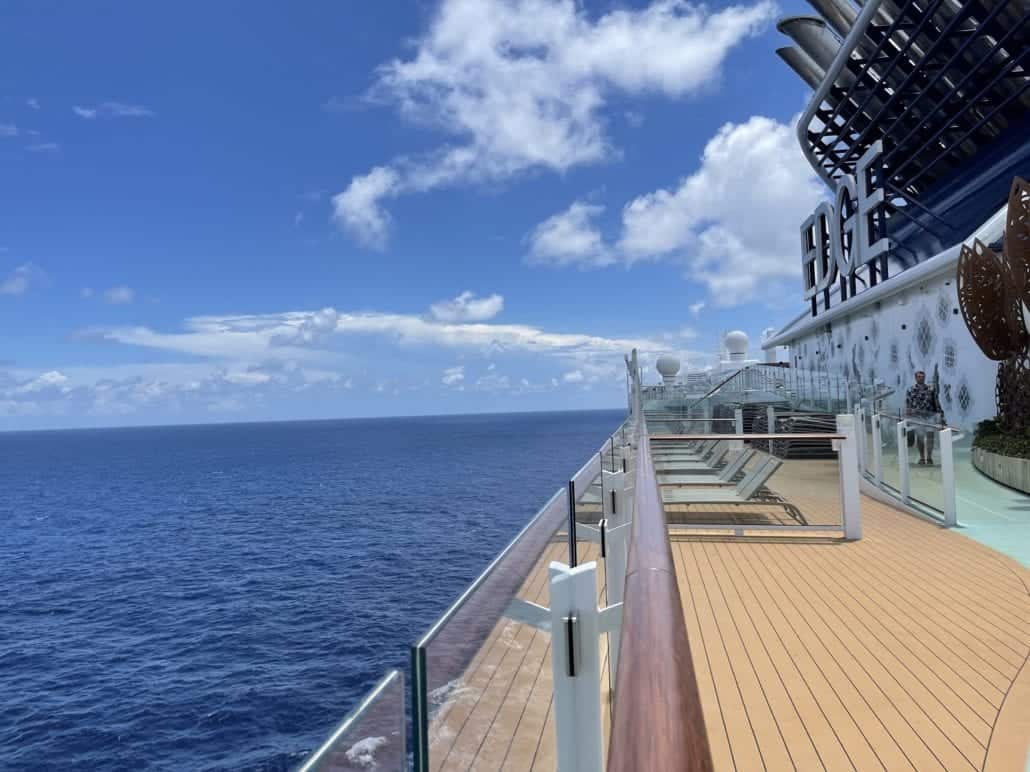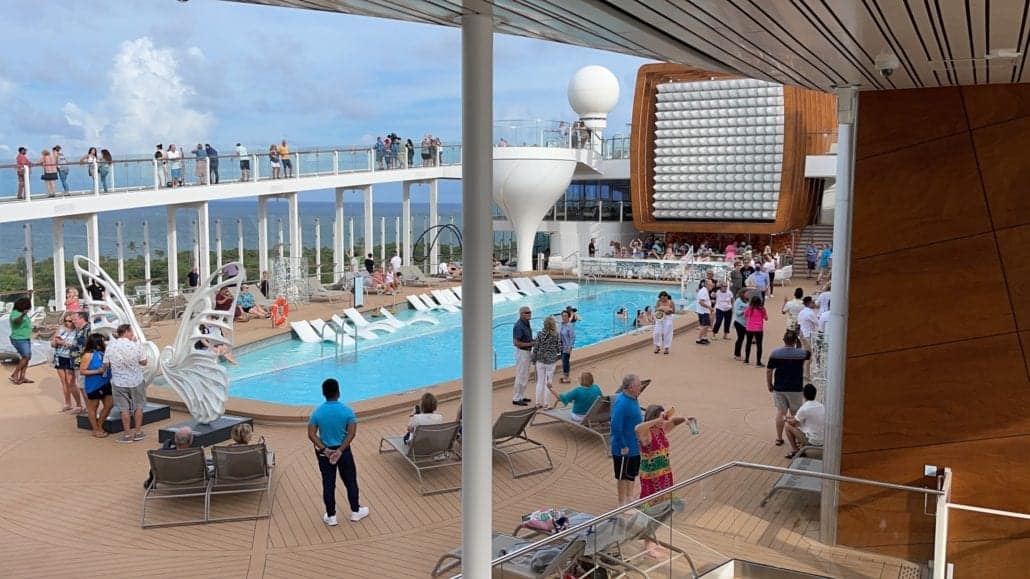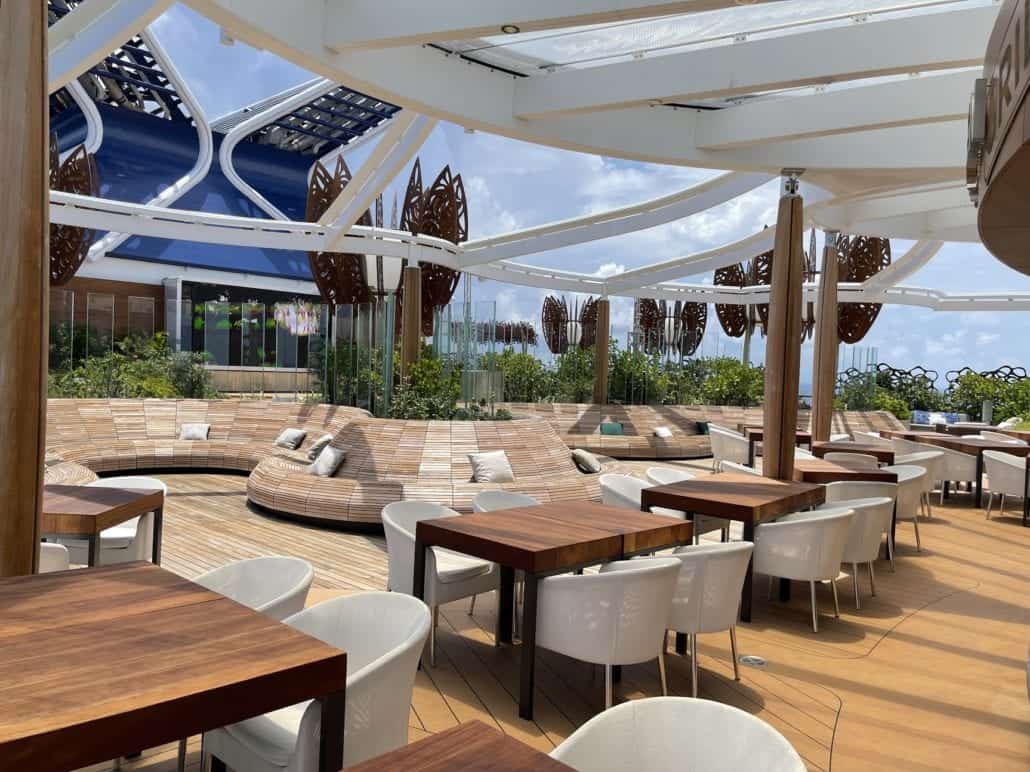 READ MORE: Celebrity Apex Trip Report, Day 6: Rhodes, The Penultimate Day
By now, you must be thinking, "Did you eat? Because we wanna see some food pictures!" And if you know anything about me, you know that yeah… of course I've been eating! Dinner on night one was held at Blu. One of the most upscale venues onboard, Blu is available only to guests staying in certain types of staterooms/suites.
Spoiler alert: Your mouths are going to be watering in 3… 2…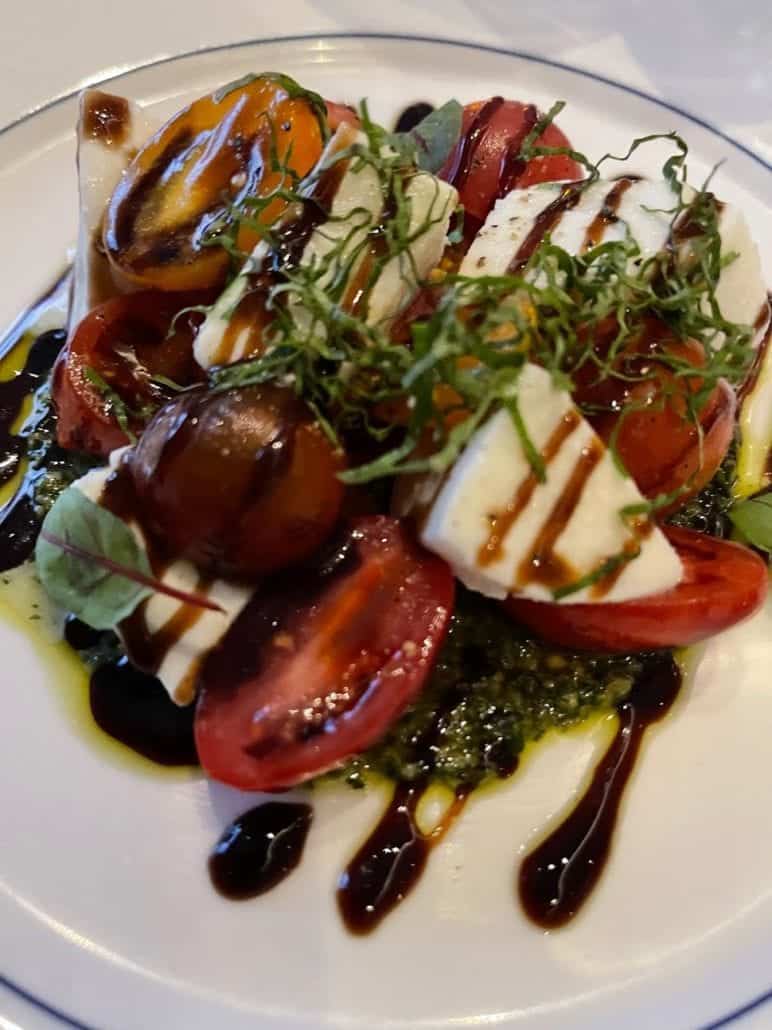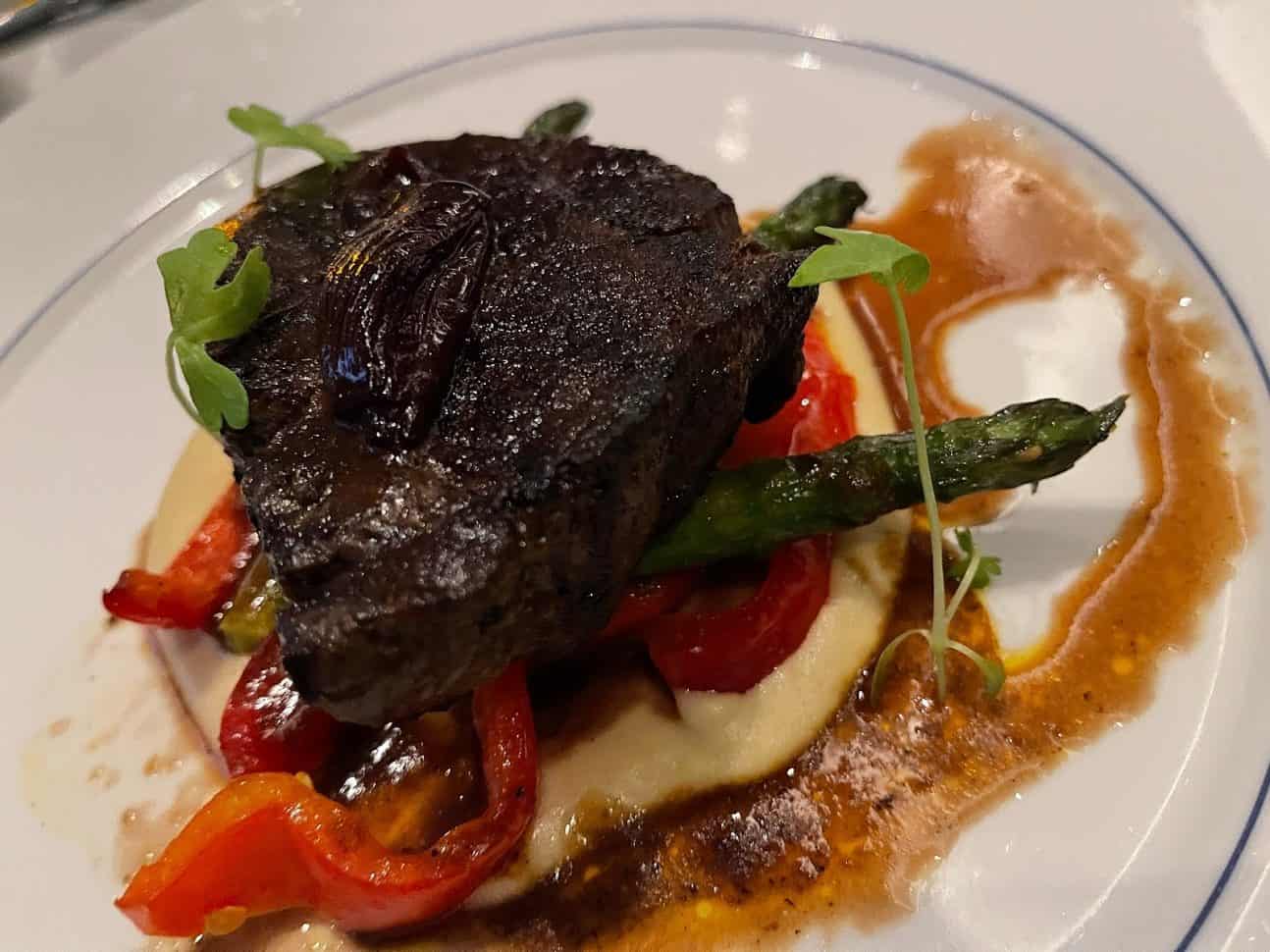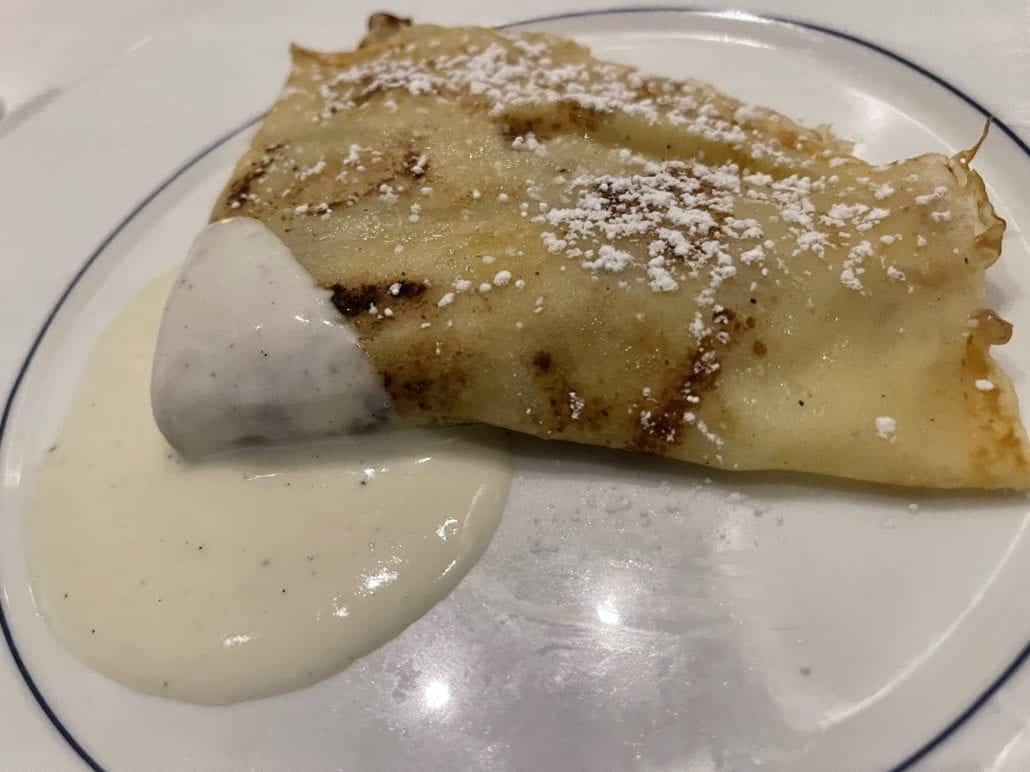 Given that it was a busy day followed by a huge meal, I could already feel my energy starting to sap… that comfy stateroom and a little time on the veranda were calling my name. But before I could get there, I joined a few fellow journalists for a nightcap at The Retreat.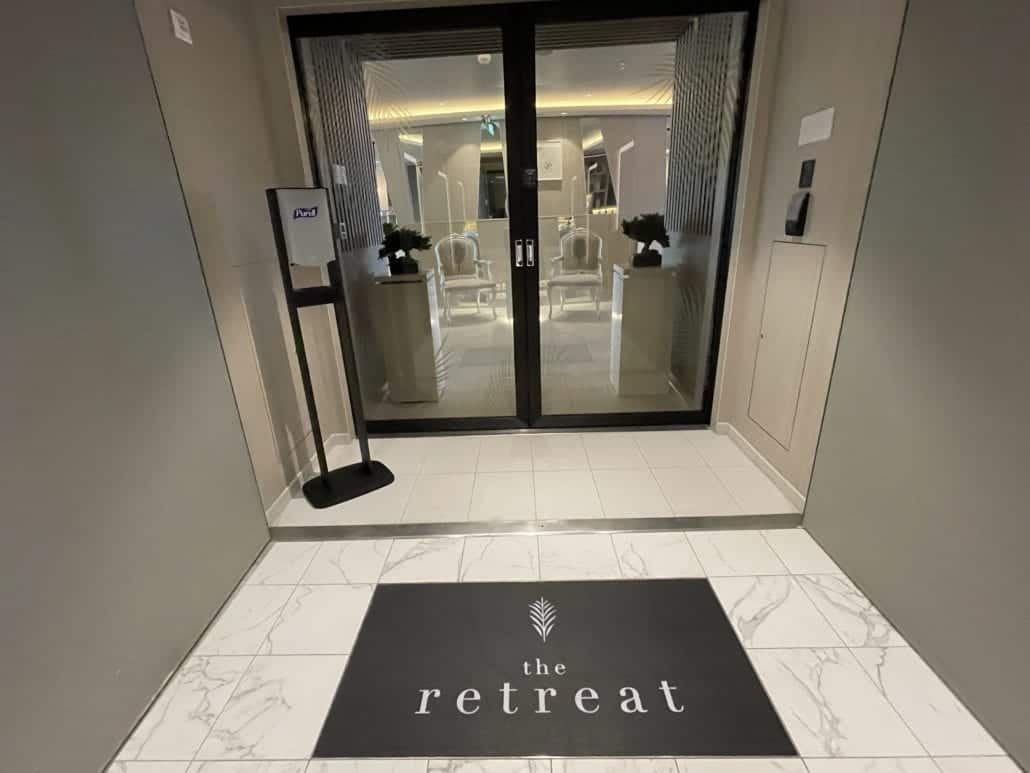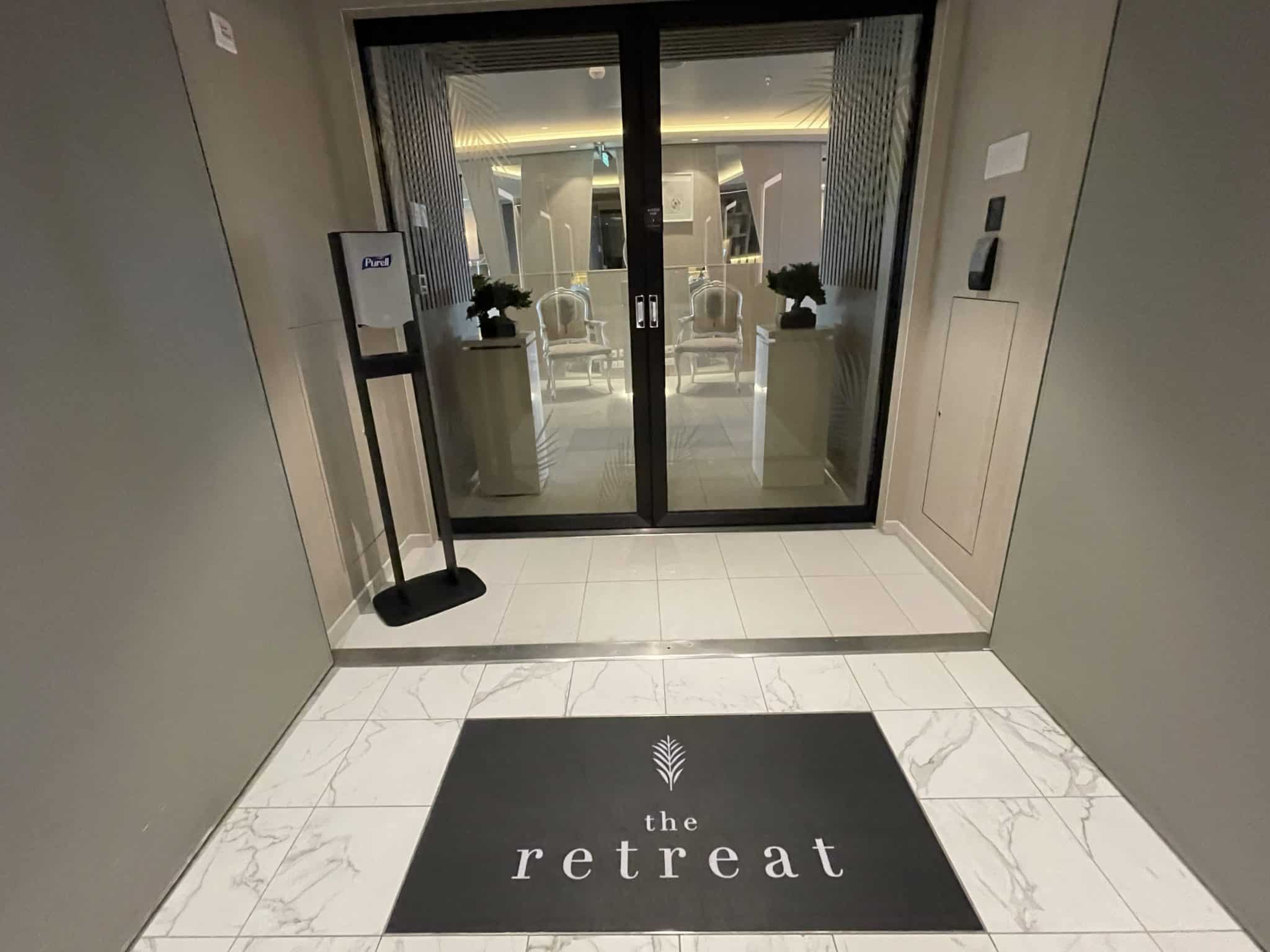 Like Blu, The Retreat is a special enclave set aside for guests who are staying in certain areas of the ship. Think of this as Celebrity's ship-within-a-ship concept, a la MSC's The Yacht Club or Norwegian Cruise Line's The Haven. What's particularly nice about this area is that the lounge is open 24/7 for guests, making it a great place to relax in virtual solitude at certain times of the day and night.
Tomorrow is a sea day, and we'll have a question and answer session with Royal Caribbean Group's Richard Fain and Captain Kate.
Catch up on my other Celebrity Edge trip reports: