This week contributing writer Bruce Parkinson is sailing a four-night cruise on Costa Cruises in the Mediterranean. He has been writing daily trip reports to share his experience as he sails from Barcelona to Rome. 
Since joining Cruise Radio as a contributing writer in October 2020, I've written close to 300 articles without once getting on a ship. The vast majority described lawsuits, health protocols, vaccination requirements, and massive financial losses for cruise lines. What fun!
They needed to be written to keep all you cruise lovers informed on the status of your favorite vacation choice, but for me there was definitely something missing – like having the below view from my 'office.'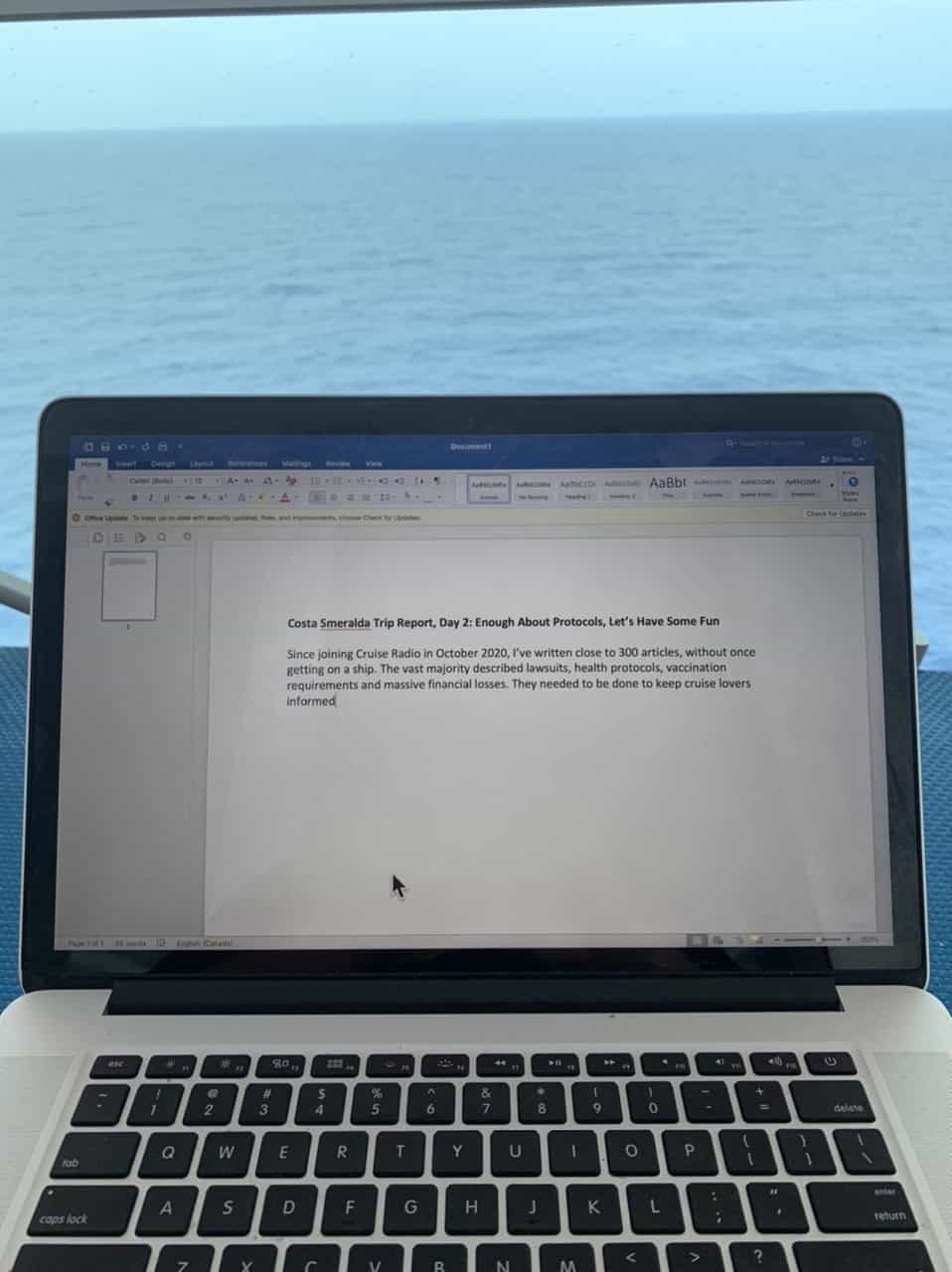 While the global pandemic isn't quite finished with us yet, life must go on, and the cruise business has gone to extreme lengths to provide an experience that's as safe as possible — as discussed in my first trip report — but still offers fun, human connection, and healing from the strains of lockdown. 
The Rules are Strict, But People are Having Fun
So here I am in the Western Mediterranean, sailing on the massive Costa Smeralda, flagship of the Carnival Corporation-owned, Italy-based cruise line. And while the health rules are repressive and sometimes annoying, they're also essential, and people ARE having fun.  
They're swimming, dancing, drinking, dining, and enjoying new sights and experiences ashore. If you could see under my mask — never thought I'd write those words — you'd know I'm wearing a perpetual smile.
As mentioned in my previous report, North Americans – and English speakers – make up a small minority of the guests aboard the ship. For me, it's not a problem. Most of the crew speak enough English to answer any questions, and for a perpetual eavesdropper, it's kind of nice not to understand what people are saying, especially if they're complaining about something petty.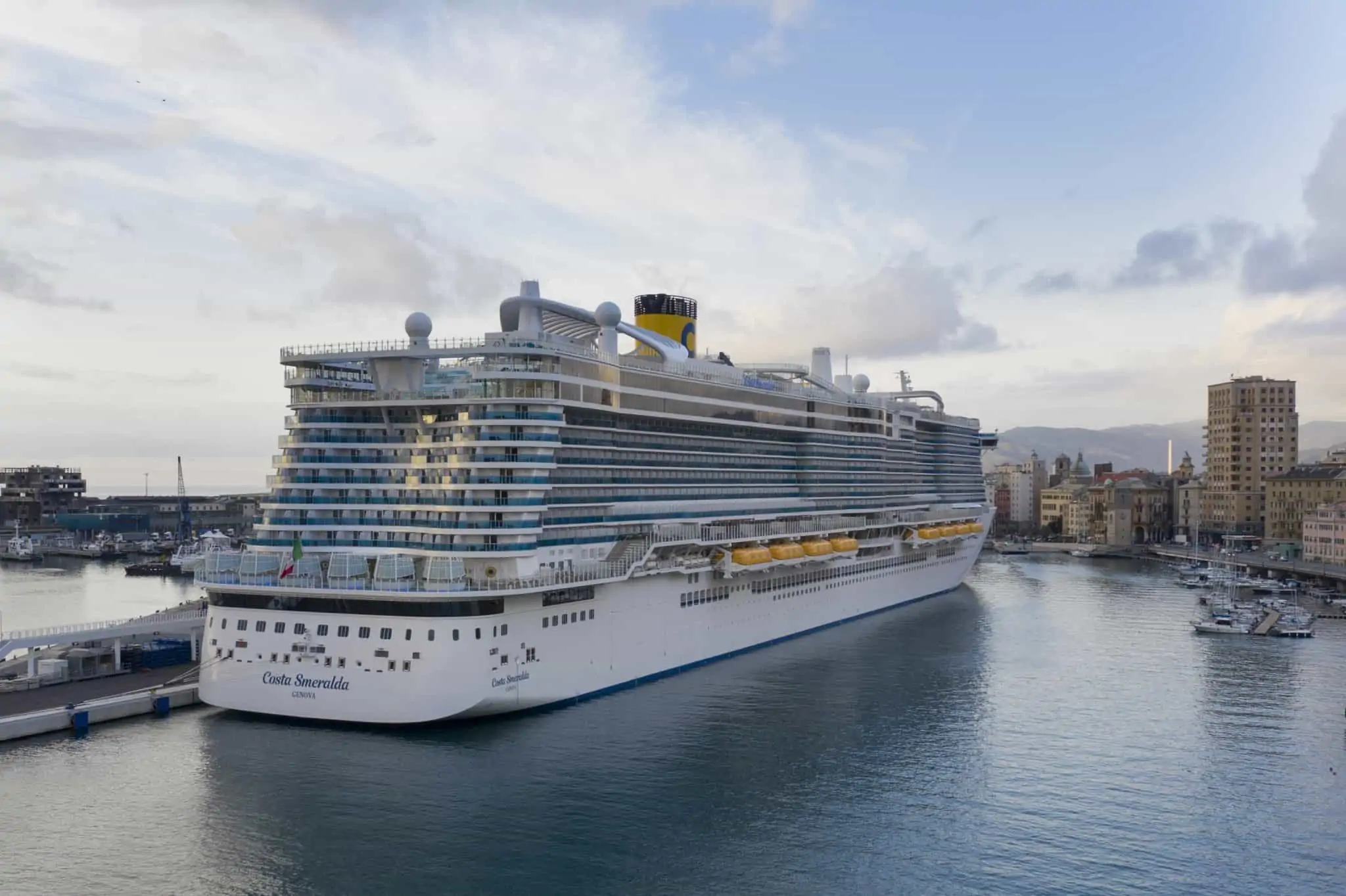 "An Affordable Way to See Europe"
Costa's U.S. VP of Sales Scott Knutson is accompanying our media group, and he says the main marketing message to North American travelers is that Costa offers an affordable way to see Europe, positioned between 'contemporary' – think Carnival Cruise Line – and premium, like Holland America Line. Current prices are under $1,000 for a seven-night cruise in a balcony stateroom.
There are 13 categories of stateroom on the ship, all with similar, pleasing décor. The differences mostly come down to space and additional amenities. I've toured eight of them, ranging from an 'Internal Classic' inside cabin to a grand suite. 
I'm in a 'Premier Balcony Cabin,' which is a little over 200 sq. ft. including the balcony. It's a good size for two people, with adequate storage, an attractive bathroom, and a firm, comfortable bed. 
The balcony is roofed and walled — great for inclement weather, not so much for sun-worshippers. But there are many places to catch rays around the huge ship, and the balcony is private, quiet, and offers a great view of the Mediterranean Sea.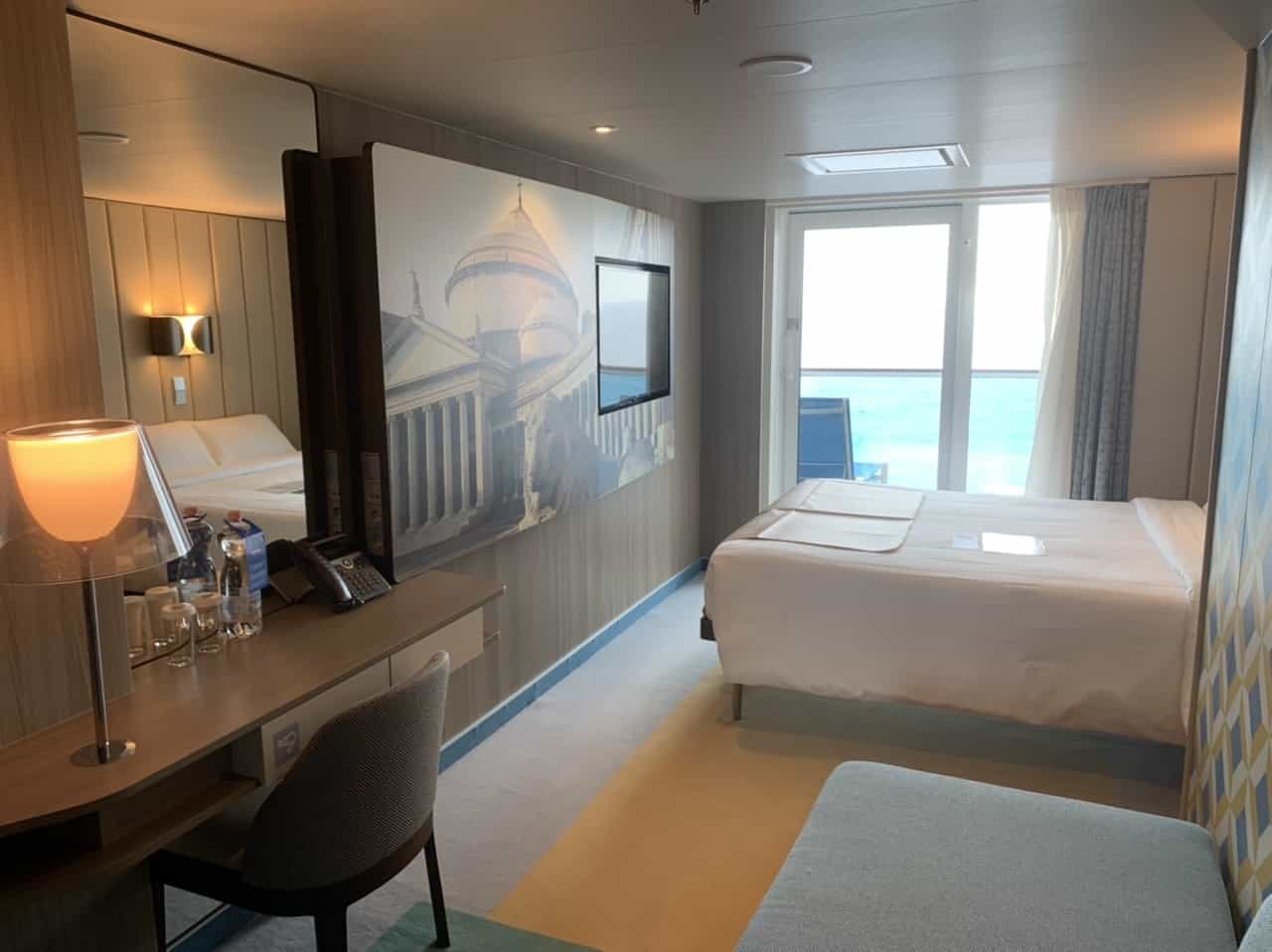 READ MORE: Trip Report: Final Impressions of Carnival's Mardi Gras
Cuisine & Entertainment Geared to an International Audience
I certainly haven't heard any complaints about the food and drinks, even among the discerning food bloggers in our media group. There are 16 restaurants (some at additional cost), and 19 bars to choose from. I love to cook and eat, and thrive on variety, and I've been very pleased with the quality and diversity of offerings. But be warned, the cuisine — and entertainment — is targeted to an international clientele, so if burgers and fries are your jam, you might be disappointed.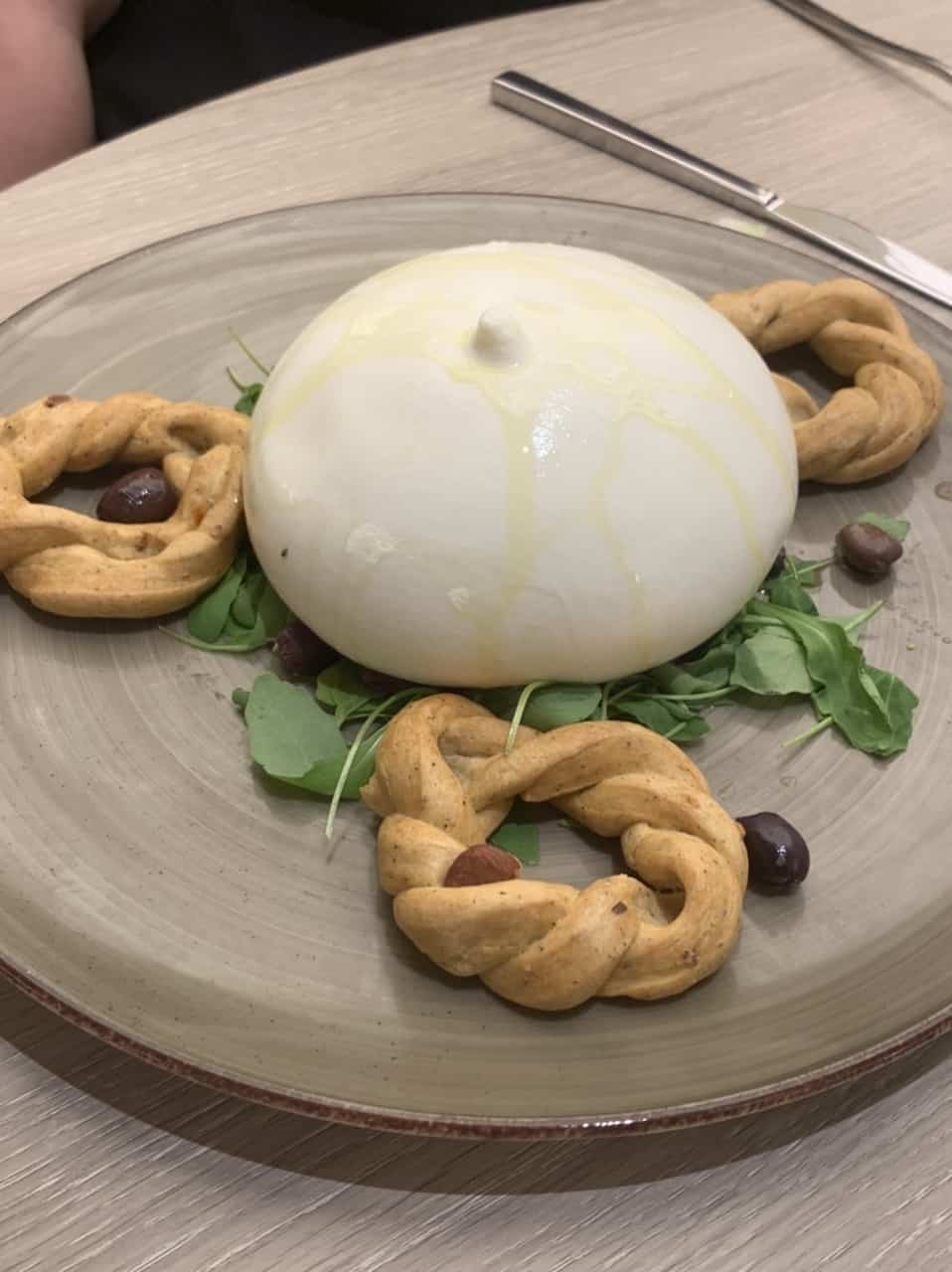 Italian cuisine and ingredients are at the forefront on Costa Smeralda. There are four main dining rooms, and both buffet (crew-served) and a la carte lunch choices. At the midday meal, for example, crew-served buffets include lots of pasta, cured meats, and cheeses. 
Yesterday, I had an a la carte lunch that began with a delicious shellfish bisque, followed by a very tasty pasta and a dish of lamb chops. All of it was delicious. There's a pizzeria (small upcharge) with really good hand-made pies, sauced with San Marzano tomatoes and using ship-made mozzarella.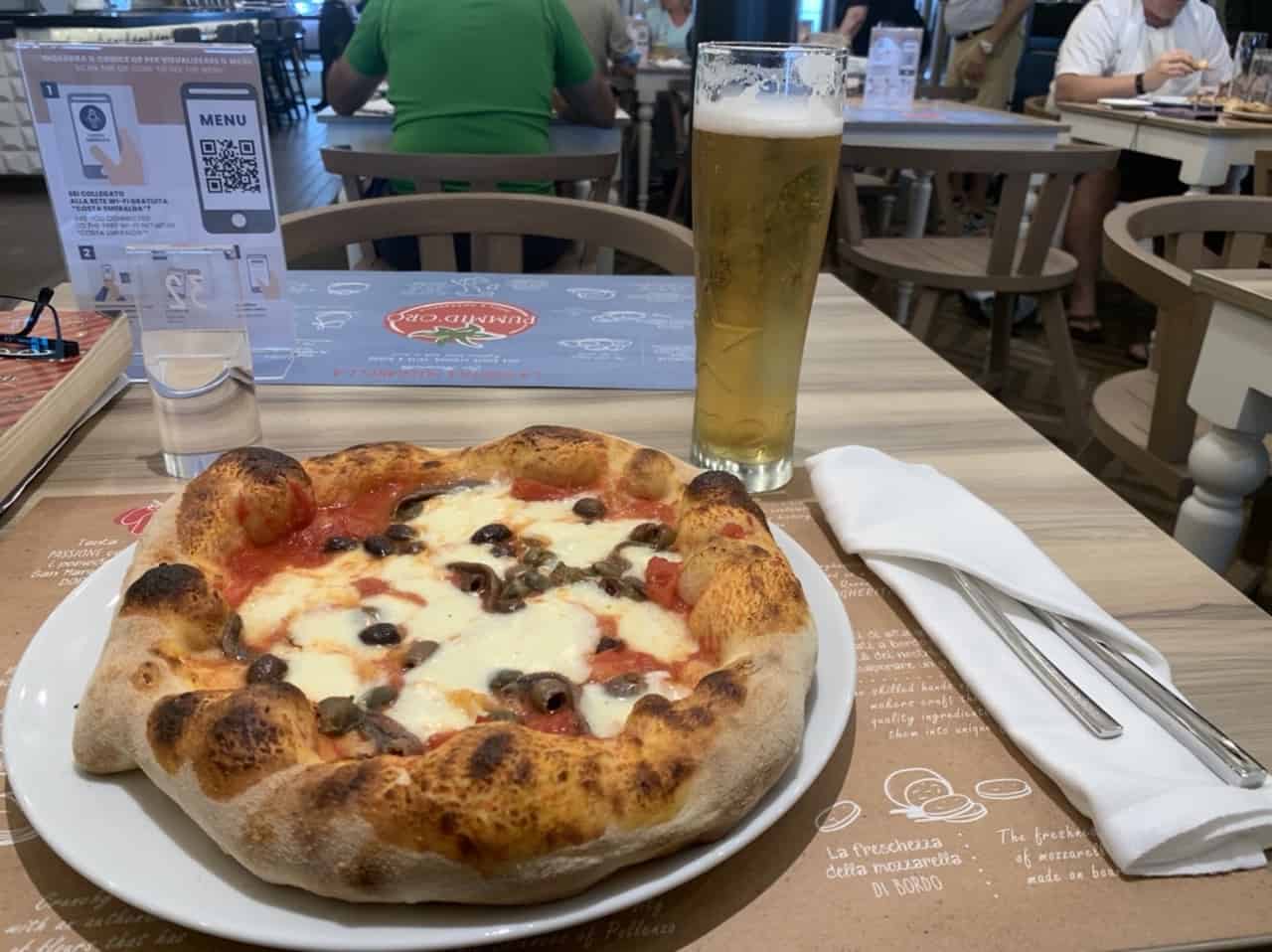 Other upcharge choices for non-Italian specialties include a sushi bar and a poke bowl restaurant, as well as an 'acrobatic teppanyaki' restaurant. To give you an example, a large poke bowl is priced at 4 euros — less than $5.
Last night we dined in Restaurante LAB, an innovative space where up to 48 guests (in normal times) assist chefs in preparing their meal, and even do some cooking at the tables. That's not possible at the moment, but we still enjoyed a terrific dinner along with tasty wines served by a genial sommelier.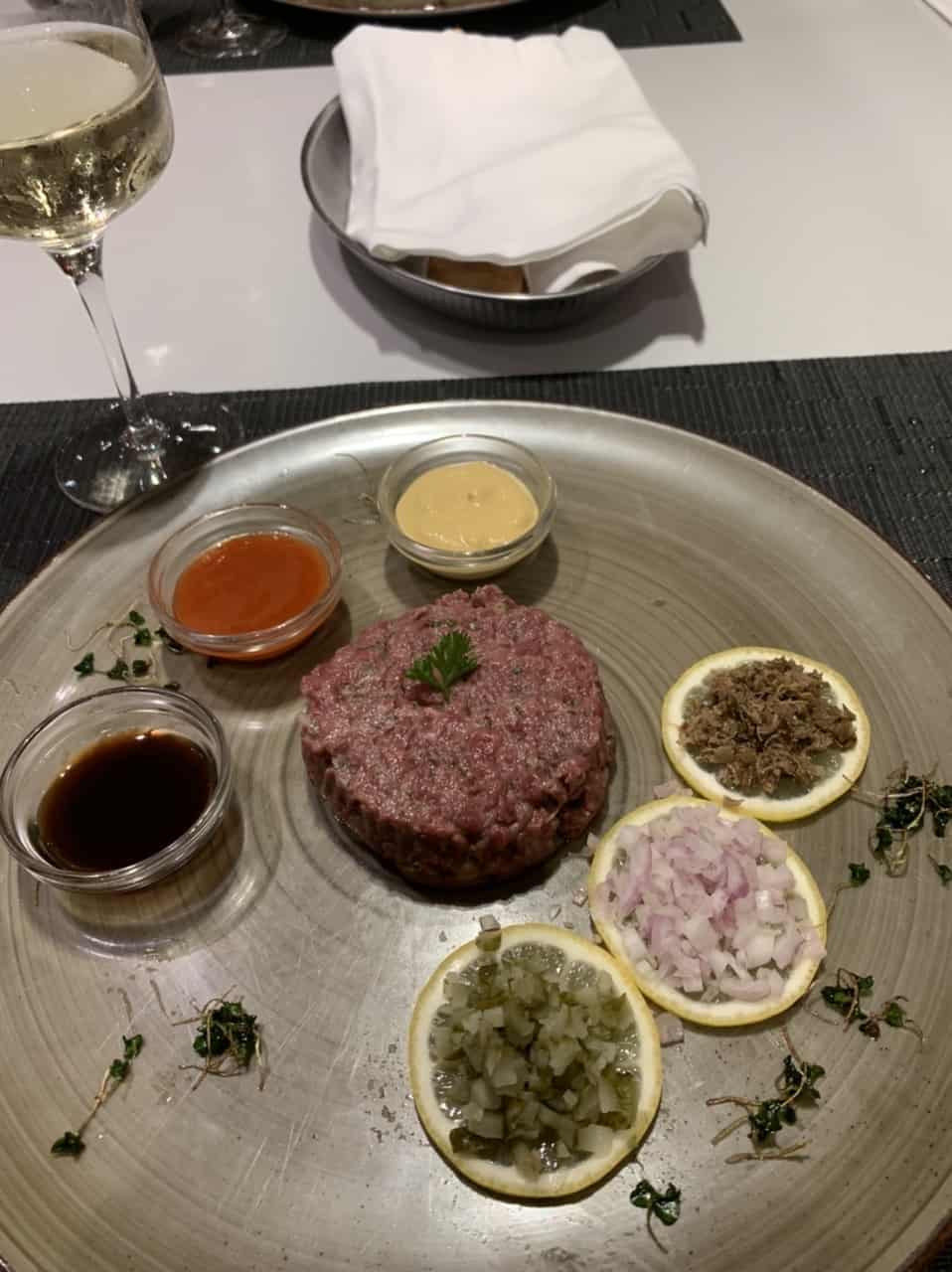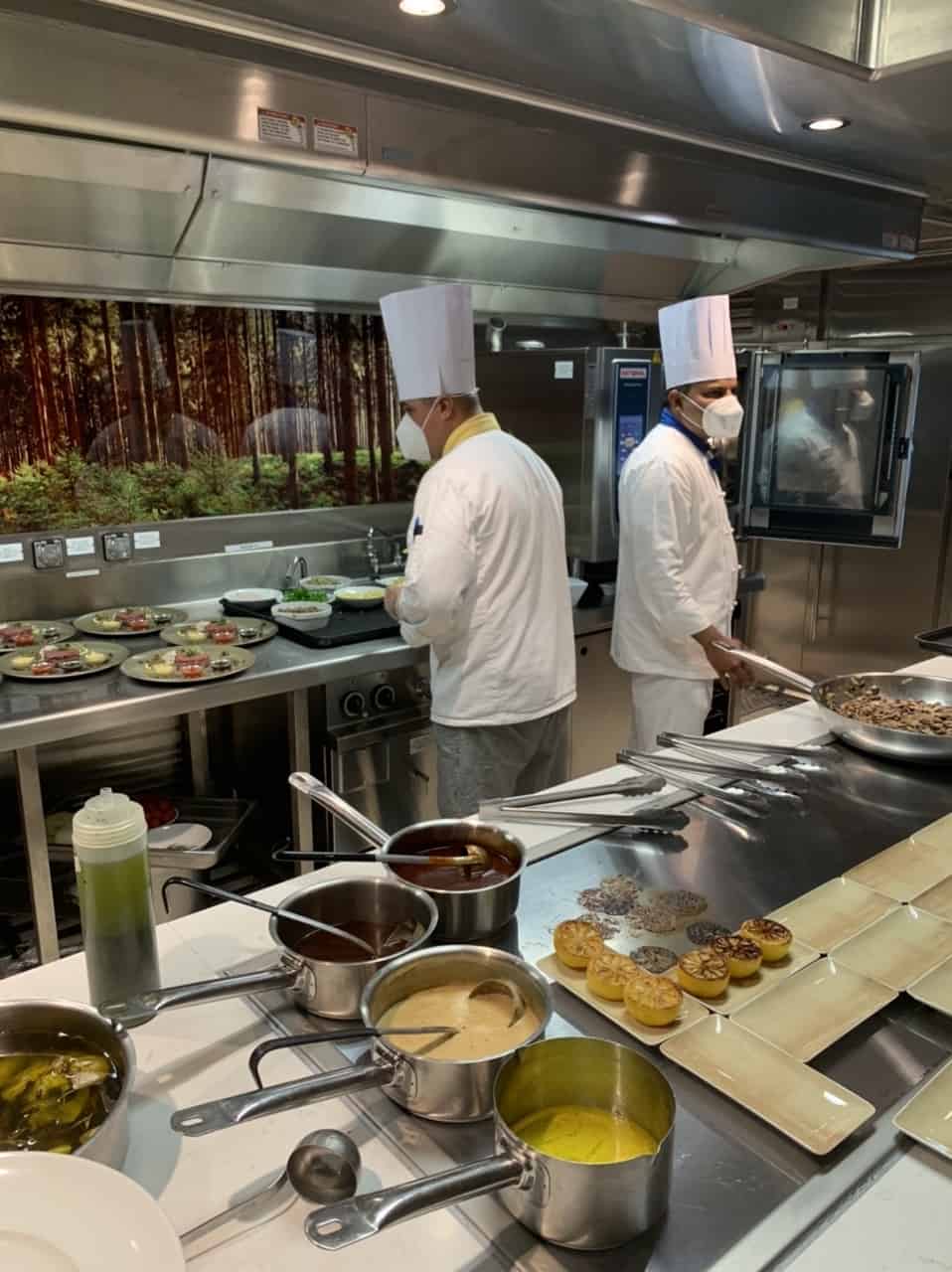 Over the next couple of trip reports, I'll offer some observations on shore excursions and entertainment. I hope you'll come along.
Read my other Costa Smeralda trip reports:
READ NEXT: Royal Caribbean Pulls Upcoming Cruise Ship From China in 2022
Editor's Note: Bruce is sailing as an invited guest of Costa Cruises, all thoughts and opinions expressed are his own.