This week contributing writer Bruce Parkinson is sailing a four-night cruise on Costa Cruises in the Mediterranean. Bruce has been writing daily trip reports to share his experience as he sails from Barcelona to Rome. 
The true joys of traveling are experiencing new sights, meeting new people and sampling new flavors. But I have to admit, the donkey mortadella was a surprise.
I was on the 'Wine-Tasting in a Volcanic Vineyard' tour, offered to guests visiting the Sicilian port of Messina on Costa Cruises' flagship Costa Smeralda. This isn't just any volcanic vineyard, the San Michele Estate is located on the slopes of Mount Etna. At over 11,000 feet, it is one of the tallest active volcanoes in Europe.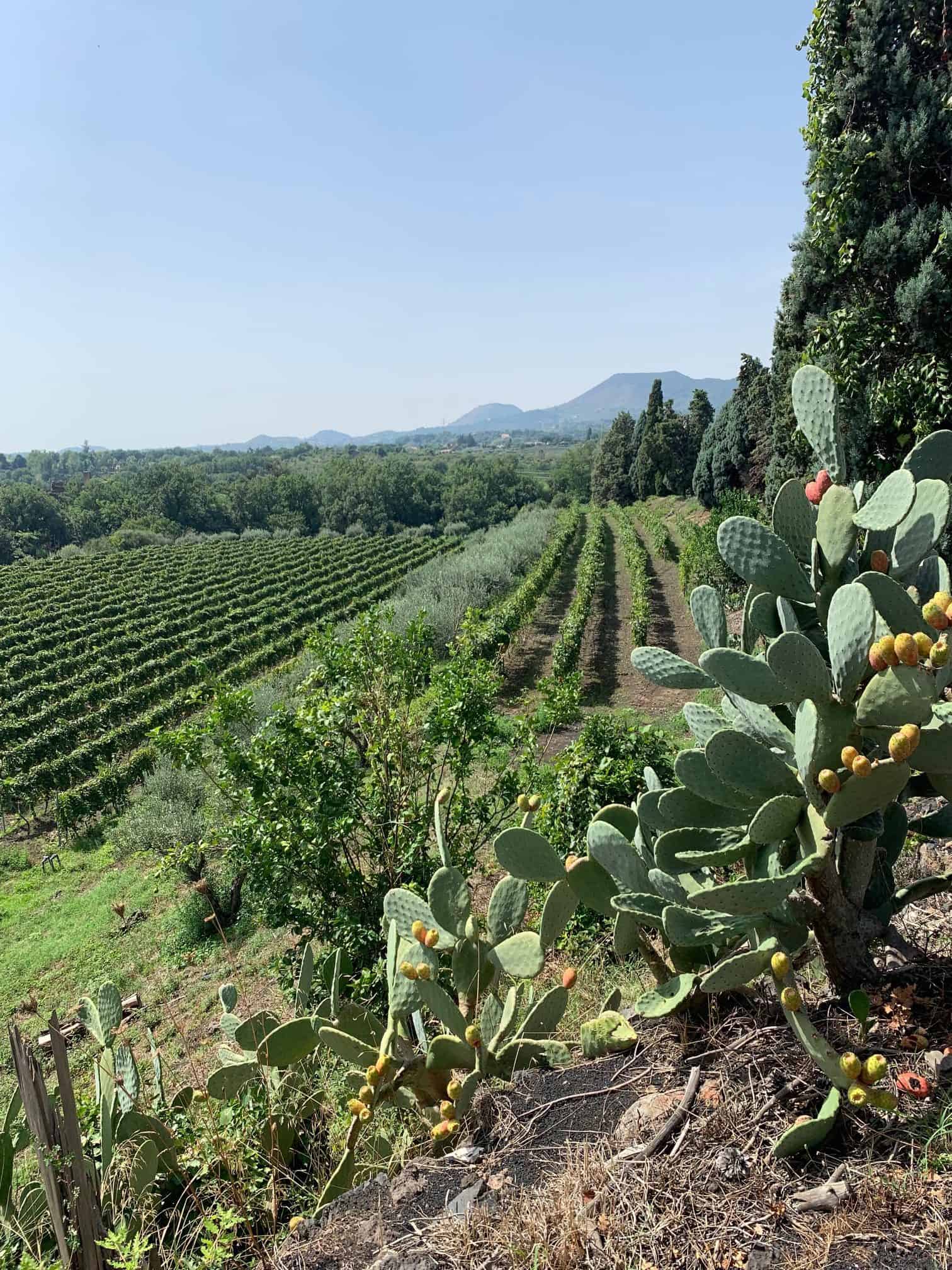 Following a tour of the beautiful property, we settled on a terrace, with views of vineyards, olive and citrus trees, and the towering stratovolcano. Plates of cheese, cured meats, olives, and bread accompanied the wines, including delicious olive oil made on the property.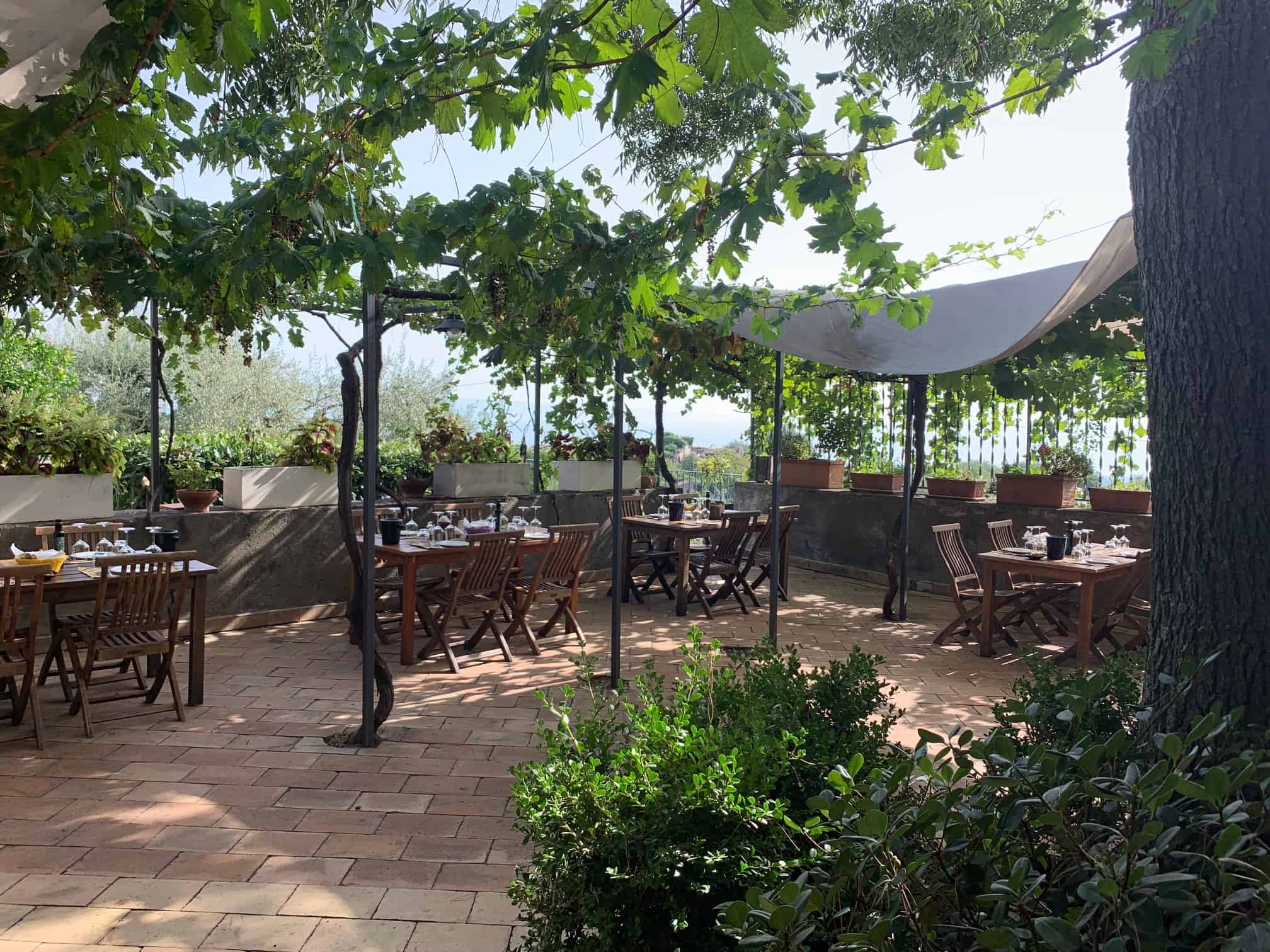 As our host visited my table to pour, he mentioned in passing that the mortadella was made from donkey. I have never knowingly consumed donkey, although the provenance of cold cuts and hot dogs is always a bit of a mystery. It was tasty, though, and the wine was fresh and flavorful.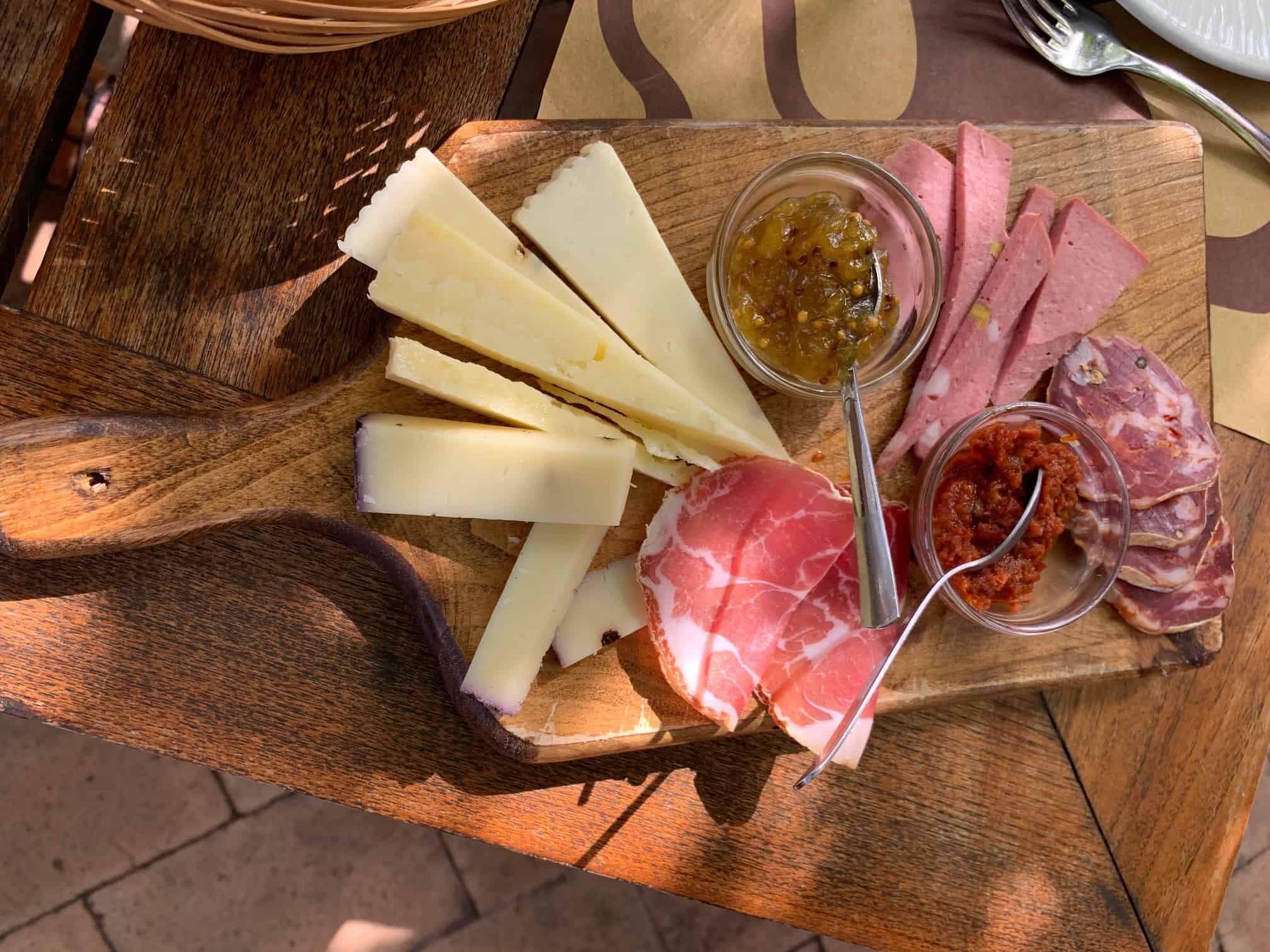 My fellow guests thoroughly enjoyed the tour, which took us from the port of Messina along a scenic coastal road overlooking the Ionian Sea. Mainland Calabria could be seen just a few miles away. 
This was the second of two excursions on my four-day cruise, which began in Barcelona and winds up today in Rome. The first was on the Spanish island of Mallorca. It was titled 'Concert in the Dragon Caves and Majorica Pearls.' The pearls part was basically a shopping stop, at a place where imitation pearls and related jewelry have been created in a painstaking process for more than a century.
Just around the corner, however, is a true pearl of Mallorca, the amazing Caves of Drach. First mentioned in a letter in 1338, the subterranean chambers were fully explored in the 19th century, revealing a depth of 80 feet and nearly three miles in length.
Visitors descend stairs and walk through the artistically lit space, marveling at the surreal shapes of stalactites and stalagmites that look like they could have inspired Antoni Gaudi's La Sagrada Familia in Barcelona.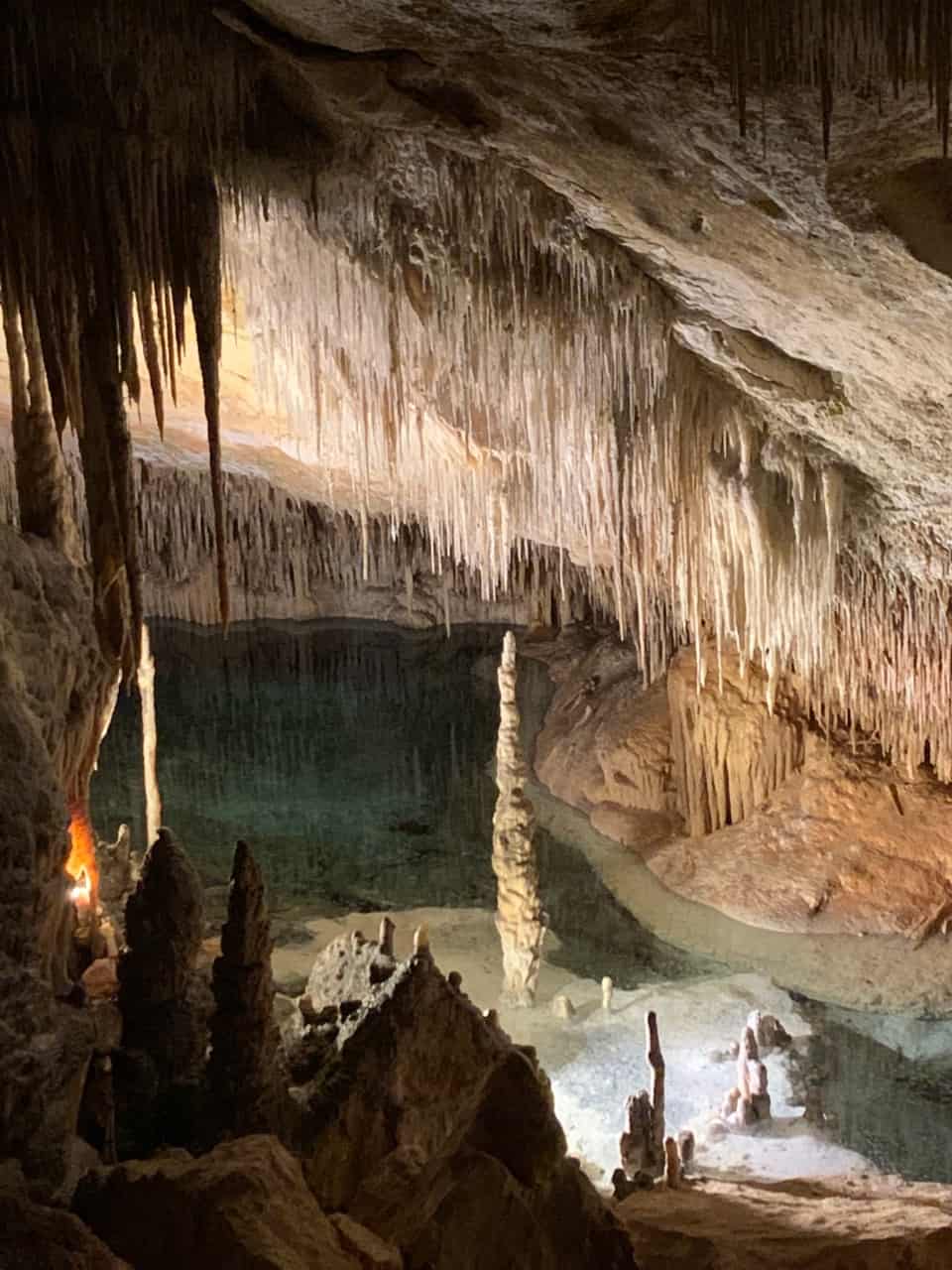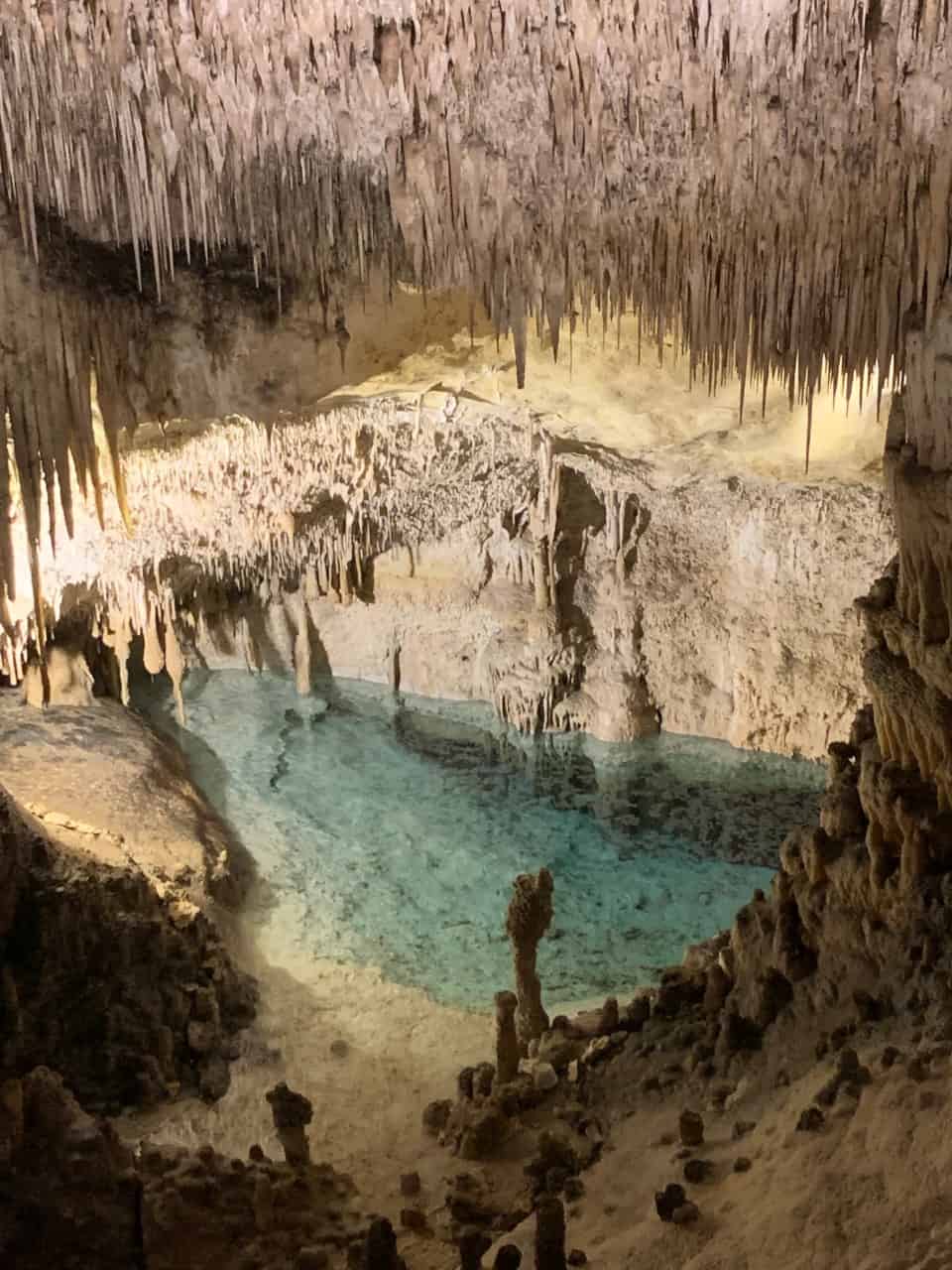 The best is yet to come, as the cave leads to a natural amphitheater on the shore of an underground lake. When guests are seated, a procession of three small boats are rowed in, one of them carrying a classical music quartet. A 20-minute concert is performed in a perfect acoustic environment. It gave me chills.
The stunning experience is only slightly dampened when you emerge, blinking into the light, to be greeted by an Oscar Meyer hot dog cart. But the experience of visiting the dragon caves – and the sweet music – will be a lifelong memory.
READ MORE: Trip Report: Final Impressions of Carnival's Mardi Gras
Back on ship, we passed by the Aeolian island of Stromboli, another active volcano. The population of around 500 live huddled in two villages along the coast, while every few minutes the volcano spews smoke and fire. It has been in near constant eruption for thousands of years, but the most recent serious one was a century ago in 1921.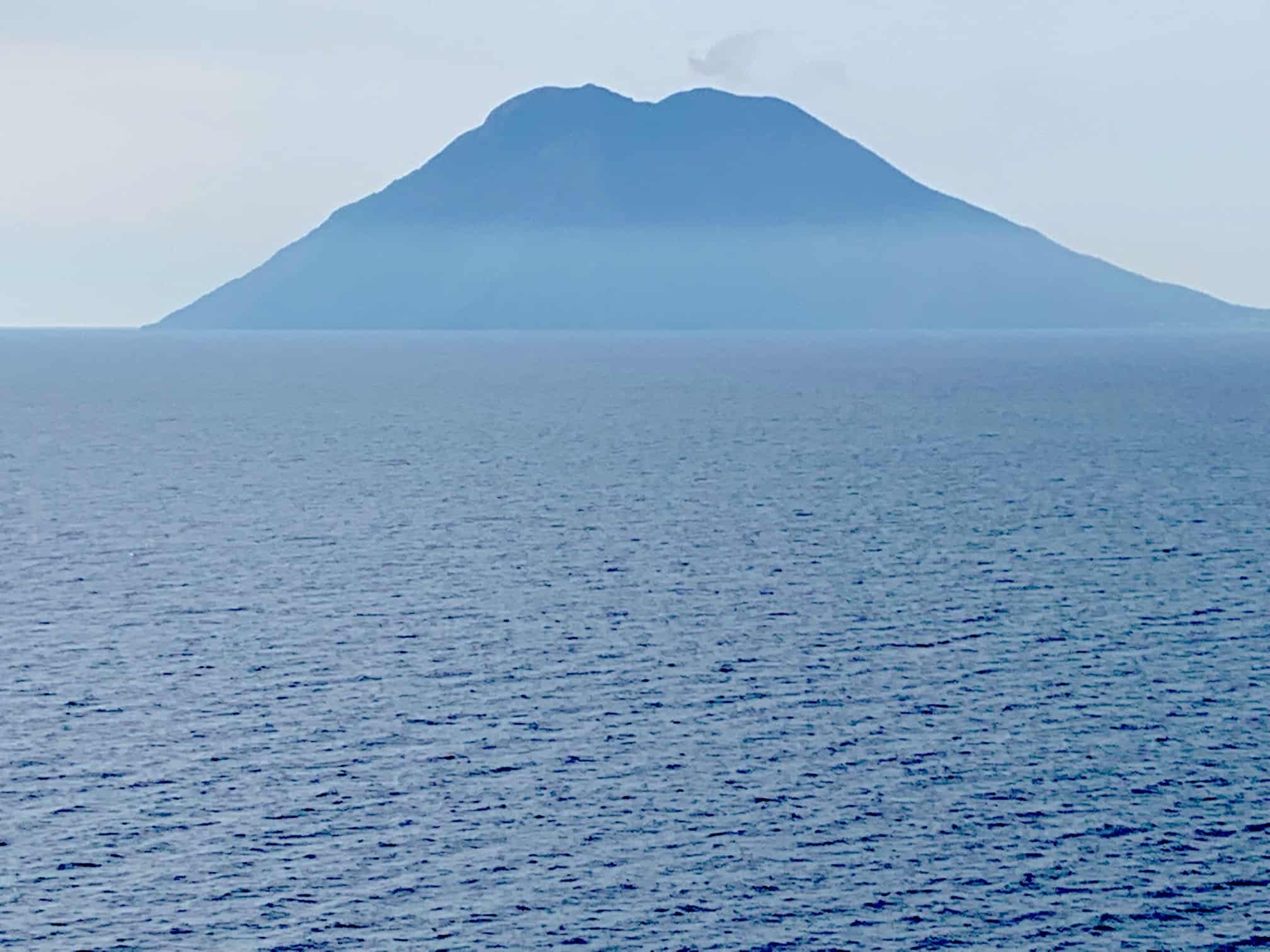 An a la carte lunch at Arlecchino was a tasty pleasure. Dishes are purposely small so you can sample a variety. I started with a duet of smoked swordfish and tuna, followed by a Mediterranean salad and tortellini with a beef ragout. It sounds like a lot for lunch, but left me feeling quite comfortable.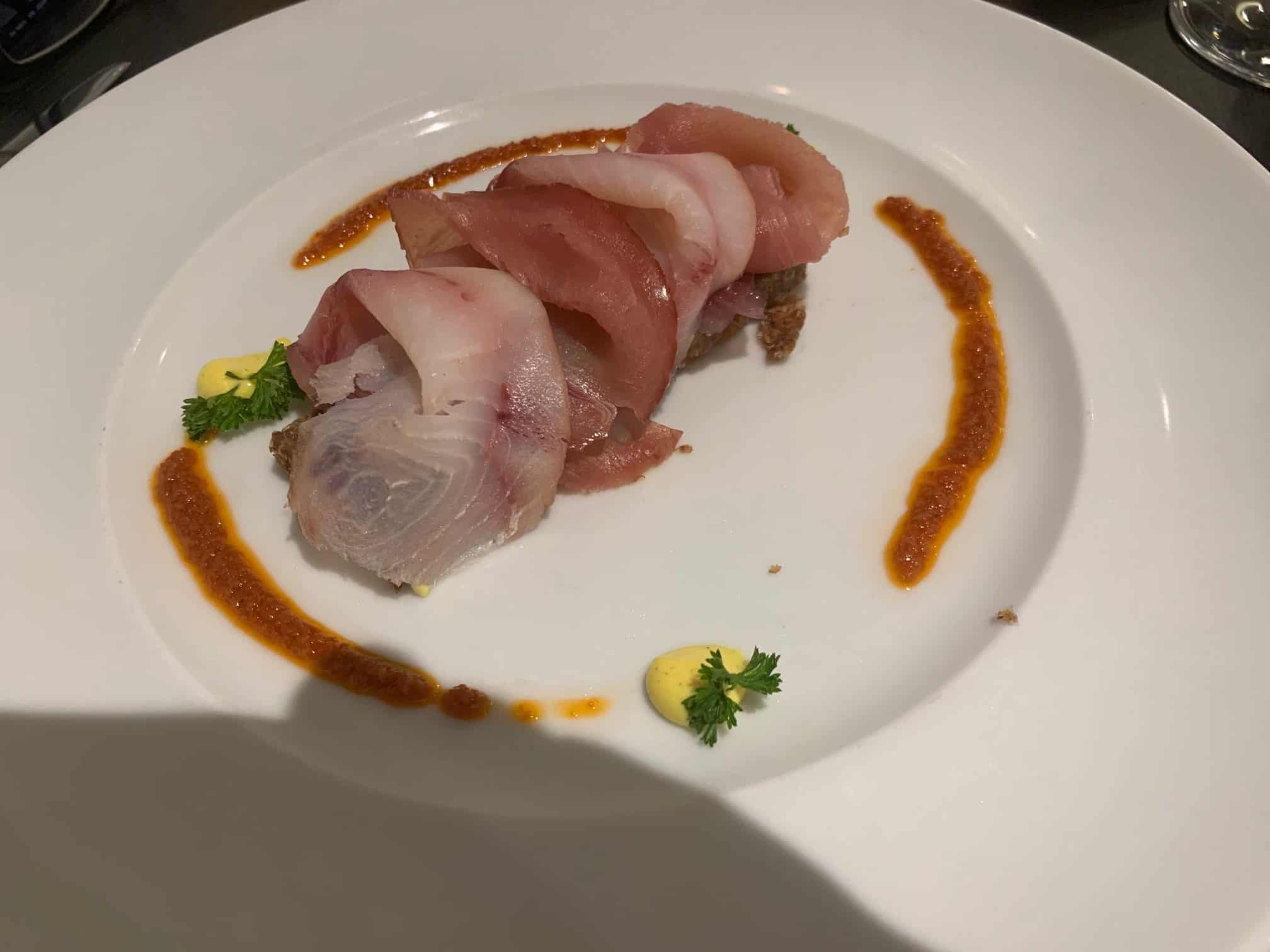 Dinner was a madcap experience at Teppanyaki, a specialty restaurant which promises 'acrobatic' chefs preparing Japanese specialties. Having been at many of these, mostly in all-inclusive resorts, I didn't have high expectations. My experience has been mediocre meats and seafood, padded out with rice, bean sprouts and cabbage, and unsubtly seasoned with soya sauce.
This was different. The chefs were highly skilled at juggling ingredients and utensils, and kept up a constant stream of banter and song, punctuated with insane laughter. Glass shields have been added due to COVID, but they didn't take away from the spectacle.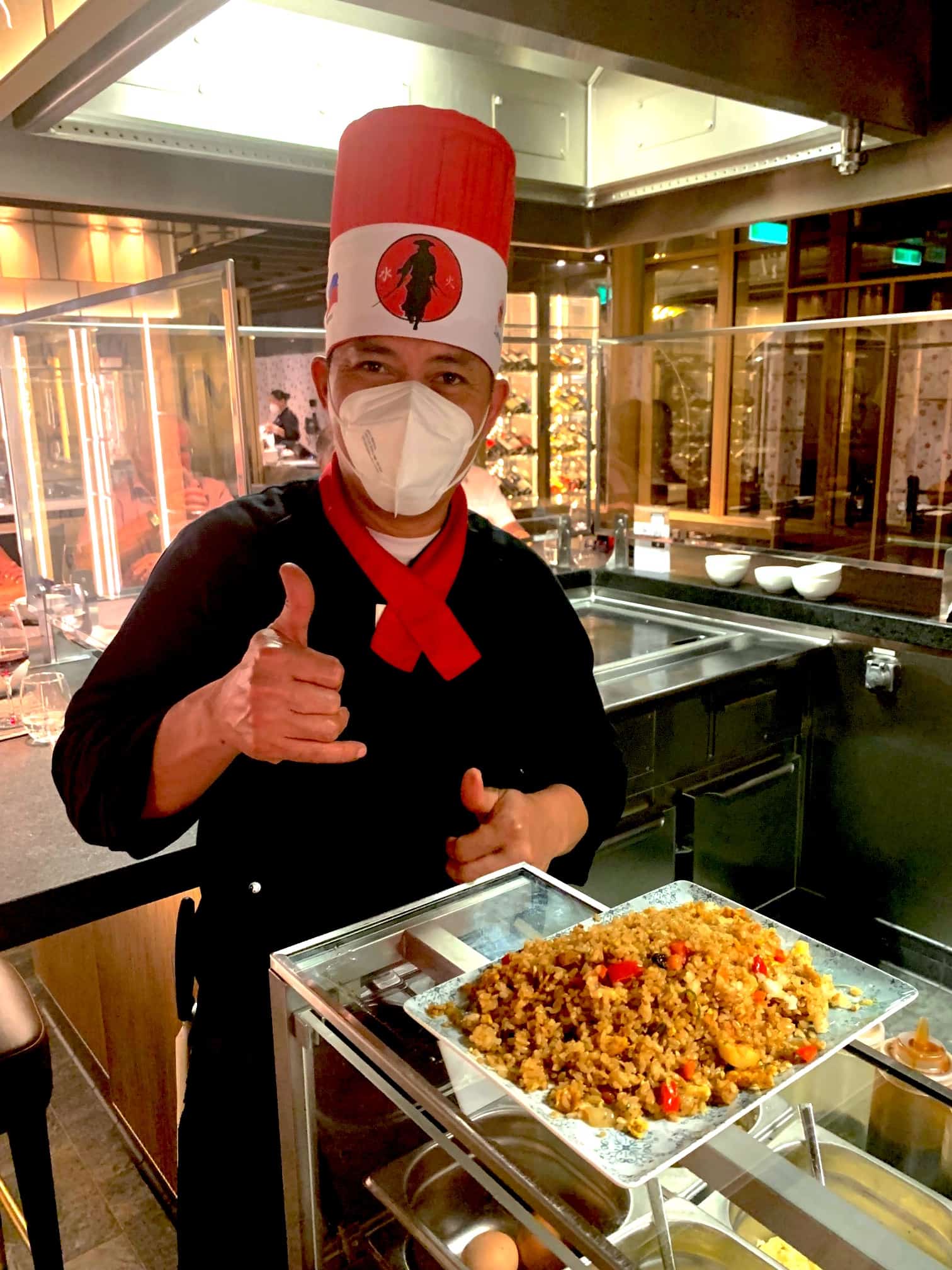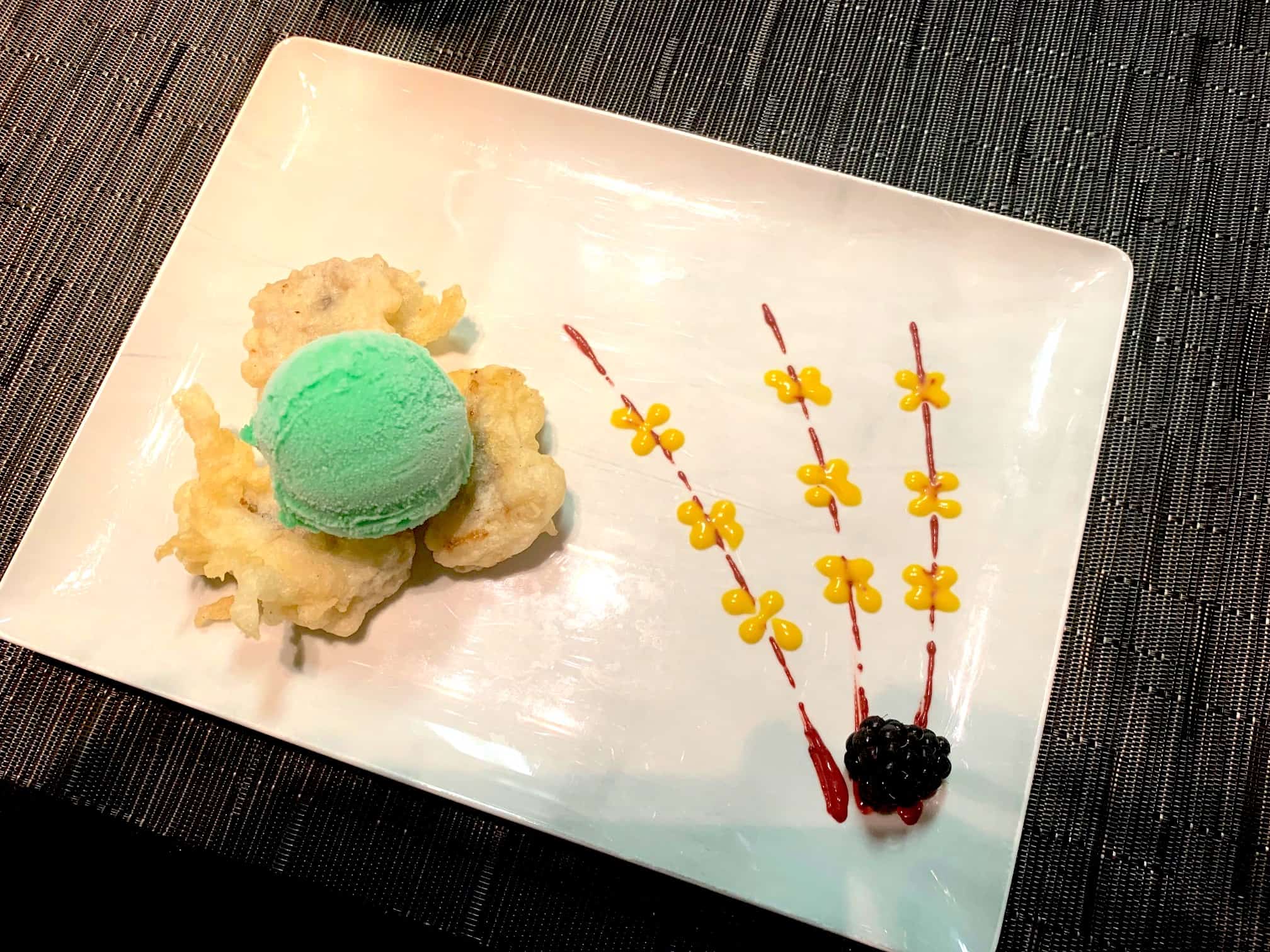 It's a significant upcharge, from 34-38 Euros per person, but it is dinner and a show, and this time the quality of the ingredients was excellent. Scallops, lobster, giant prawns, beef, and duck were among the main course choices, and there's a vegetarian menu too.
On a short cruise, there wasn't a lot of time to check out the entertainment, so after dinner I scurried off to various venues to see what was on offer. I caught a romantic Italian singer in the Michael Bublé style who had an adoring audience. Then I moved on to watch a jazz combo led by a powerful female singer. Music requires no translation, and all nationalities – and all ages, despite the late hour – were having a great time.
I'll wrap up my reports from Costa Smeralda on Monday, with a few more observations on the ship, drink packages and more.
Read my other Costa Smeralda trip reports:
Editor's Note: Bruce is sailing as an invited guest of Costa Cruises, all thoughts and opinions expressed are his own.