In my final entry, I give my final thoughts on Mardi Gras, Carnival Cruise Line's newest mega-ship.
If there's one question I'm asked most often, it's probably "What did you think about [insert name of the ship here]?"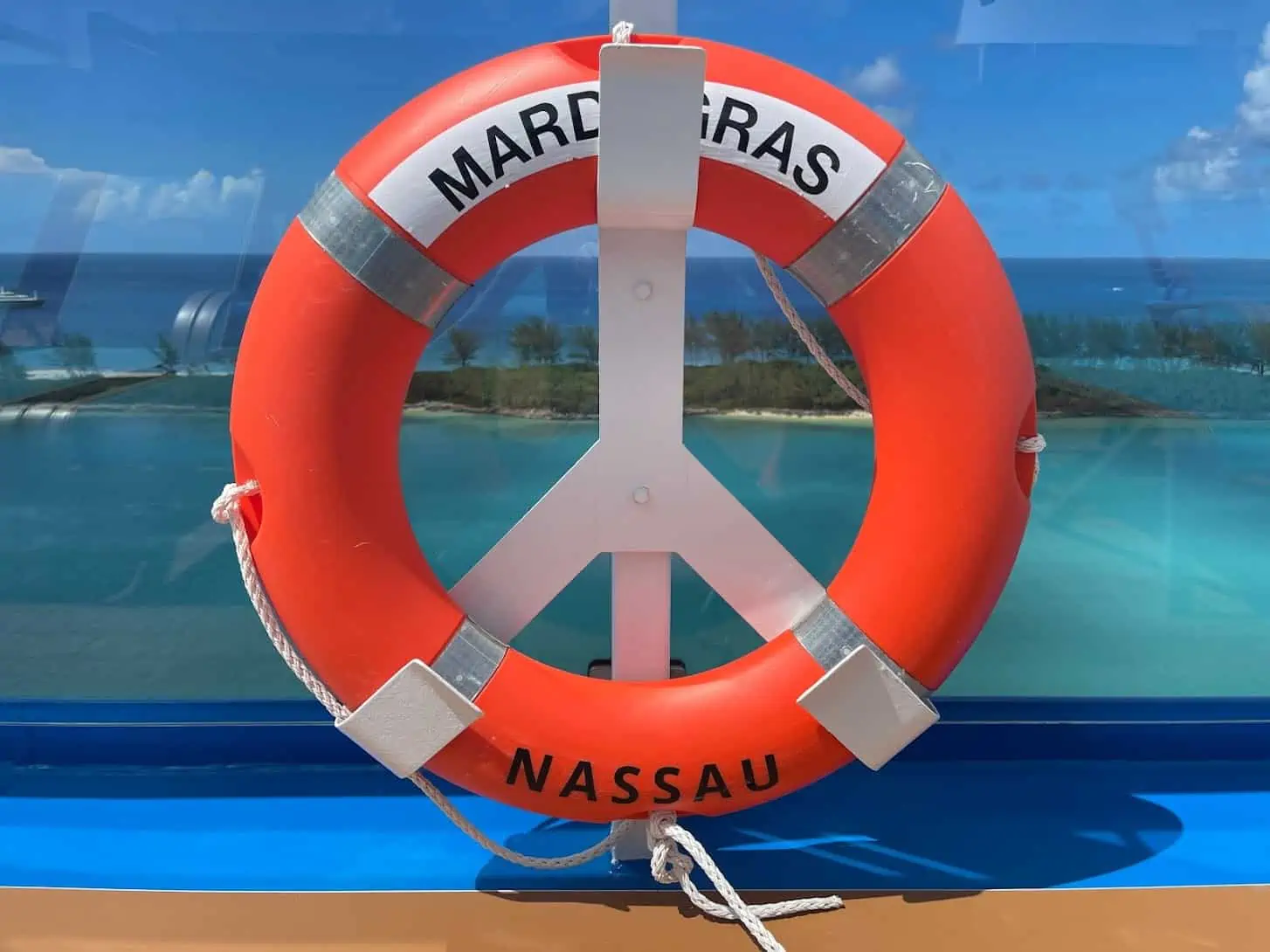 So having spent a week onboard Carnival's newest, biggest, most buzzed-about ship — and having had a month or so to really think about the experience — I thought I'd share a few thoughts on Mardi Gras, including what worked and what might still need some tweaking.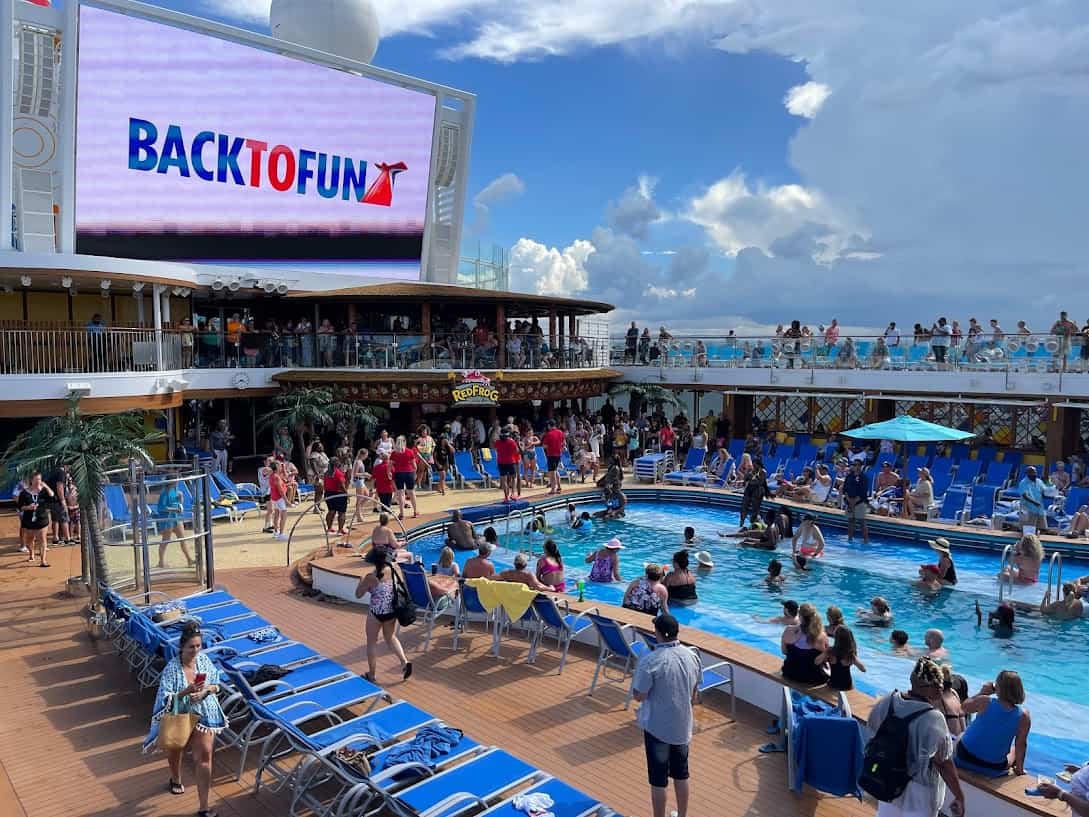 Before we dive in, there are a few things to know. First, I was on the inaugural sailing which means there were some kinks that hadn't yet been worked out.
Also, we were sailing at reduced capacity, which makes it a little hard to judge how Mardi Gras will feel at full capacity. And while my itinerary was altered slightly from what we'd originally anticipated, that's not really important given that we're talking here about the ship, not the ports.
Hit: Zones
As someone who's done a whole lot of sailings on Carnival ships, I boarded Mardi Gras assuming I'd almost immediately have a sense of where things were and how to navigate from one place to another. I was wrong.
Not only did it take me a good two days to figure out my way around the ship, but right up until the final day I was still discovering little things I hadn't noticed before.
As you probably know, this is the first Carnival ship to have "zones." I'll admit, it sounded like a gimmick to me. I assumed that you wouldn't really be able to tell one "zone" from another, and that things would all essentially blend together in the same way they do on any other ship.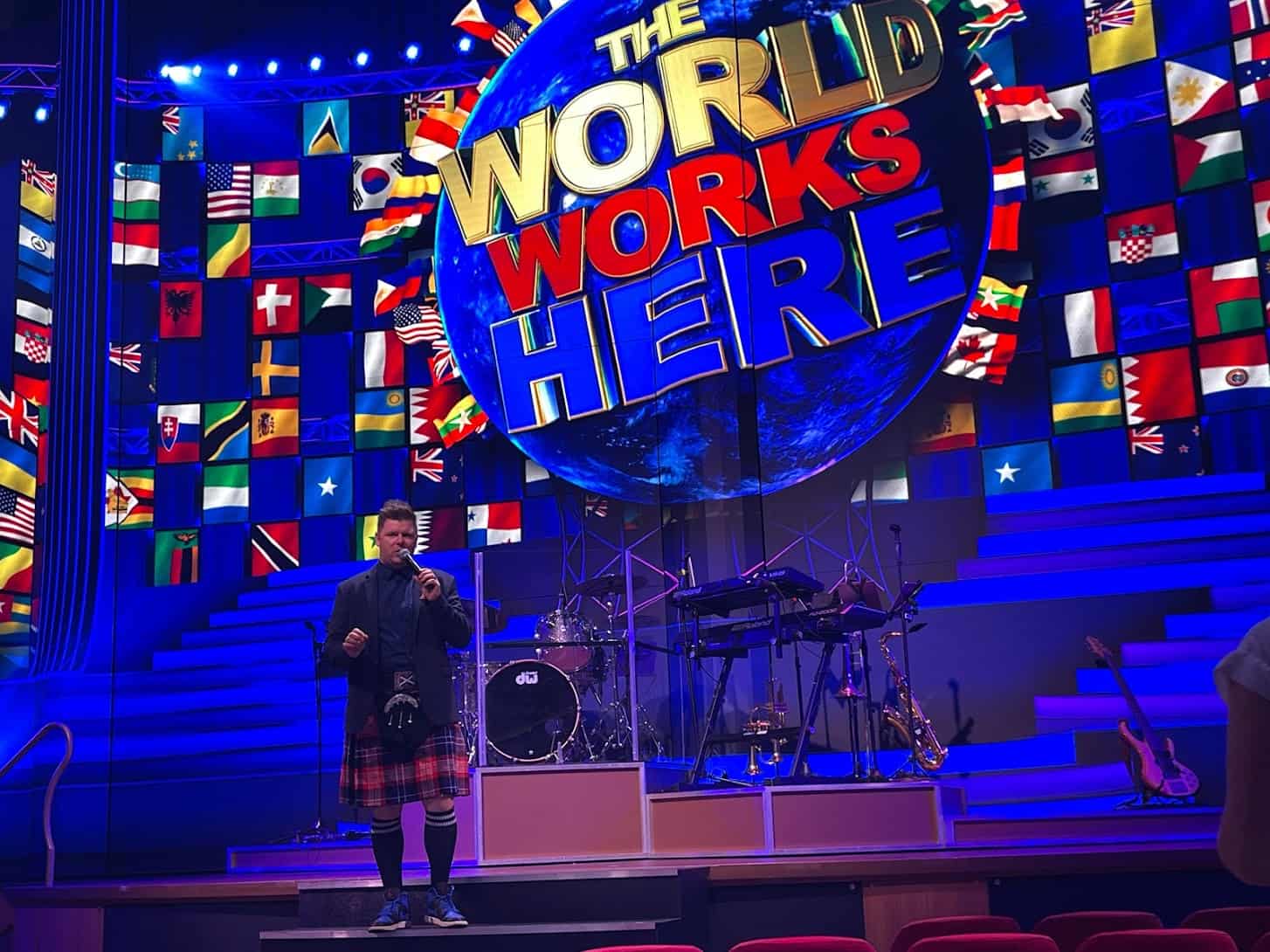 Sure, the Grand Central Zone's boundaries are a bit ill-defined, and this is probably the least "themed" area on the ship.
What connects the (stunning) atrium and Bonsai Sushi? Couldn't tell ya. But just about every other zone has a very distinct feeling, especially the French Quarter. This was as well-themed as one of the "lands" making up Walt Disney World's Magic Kingdom.
Hit: The New Muster Drill
It's hard to say that something good came out of the industry-wide shutdown, but let's make lemonade out of lemons. Like other lines, Carnival was essentially forced to come up with a new way to handle muster drills.
How to avoid gathering everyone together in a few small spaces in order to deal with the necessary business? By completely reinventing the process.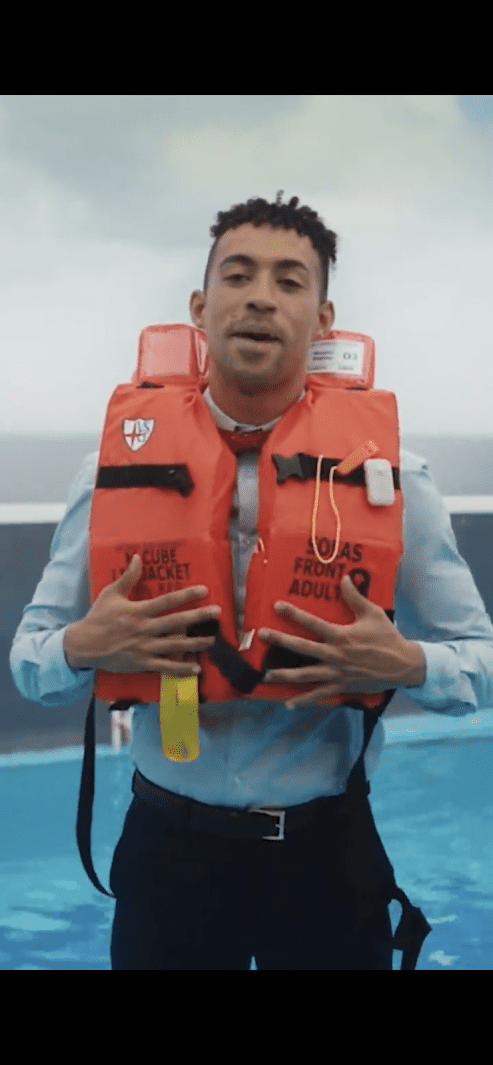 I have to tip my hat to Royal Caribbean here, as they were working on this before the shutdown even began. To my knowledge, there isn't a single line out there that's still doing things the old way at this point.
And kudos to Carnival for figuring out exactly how to get people to do the muster drill ASAP: After ordering two drinks, your Sail & Sign card is essentially disabled for purchases, meaning no shopping or booze until you get the drill out of the way.
Miss: Dining Confusion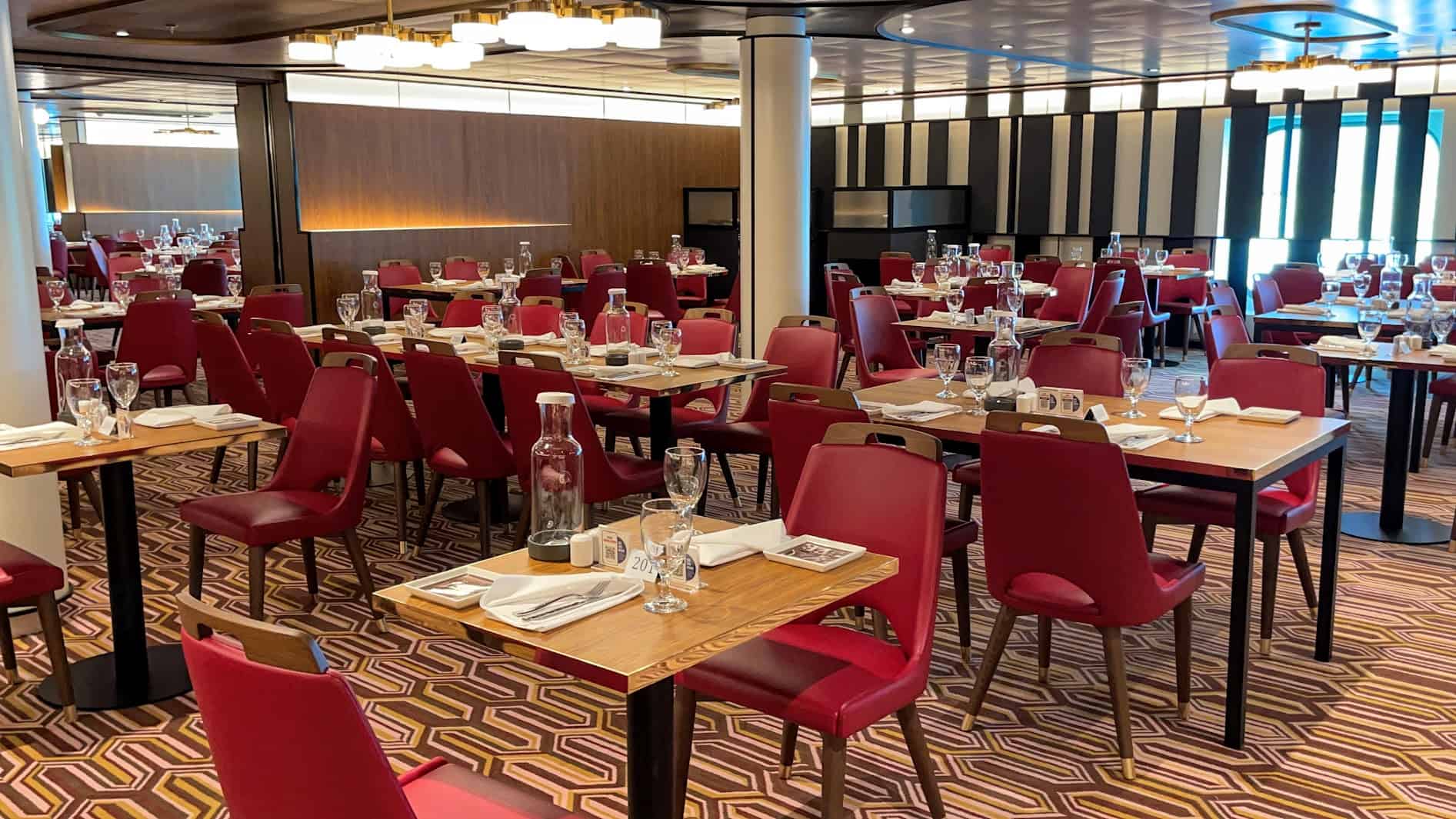 Sometimes, it takes a while to work the bugs out of a new system. Carnival wisely created a system where items from the Main Dining Room menu can be ordered in several of the complimentary specialty restaurants.
The idea behind this? Easing crowding in the two Main Dining Rooms. Unfortunately, they haven't really figured out how to make passengers aware of this option.
READ MORE: Carnival's Mardi Gras: Exploring Summer Landing
Additionally, reservations for the specialty restaurants (such as Rudi's Seagrill and Bonsai Teppanyaki) were nearly impossible to get if you hadn't booked before boarding.
The fact that this was a problem when the ship was sailing at reduced capacity would indicate this is a situation that will get worse before it gets better.
Translation: Consider this a warning that if you have your heart set on any particular specialty dining spot — make those reservations as soon as possible!
Hit: New Dining Options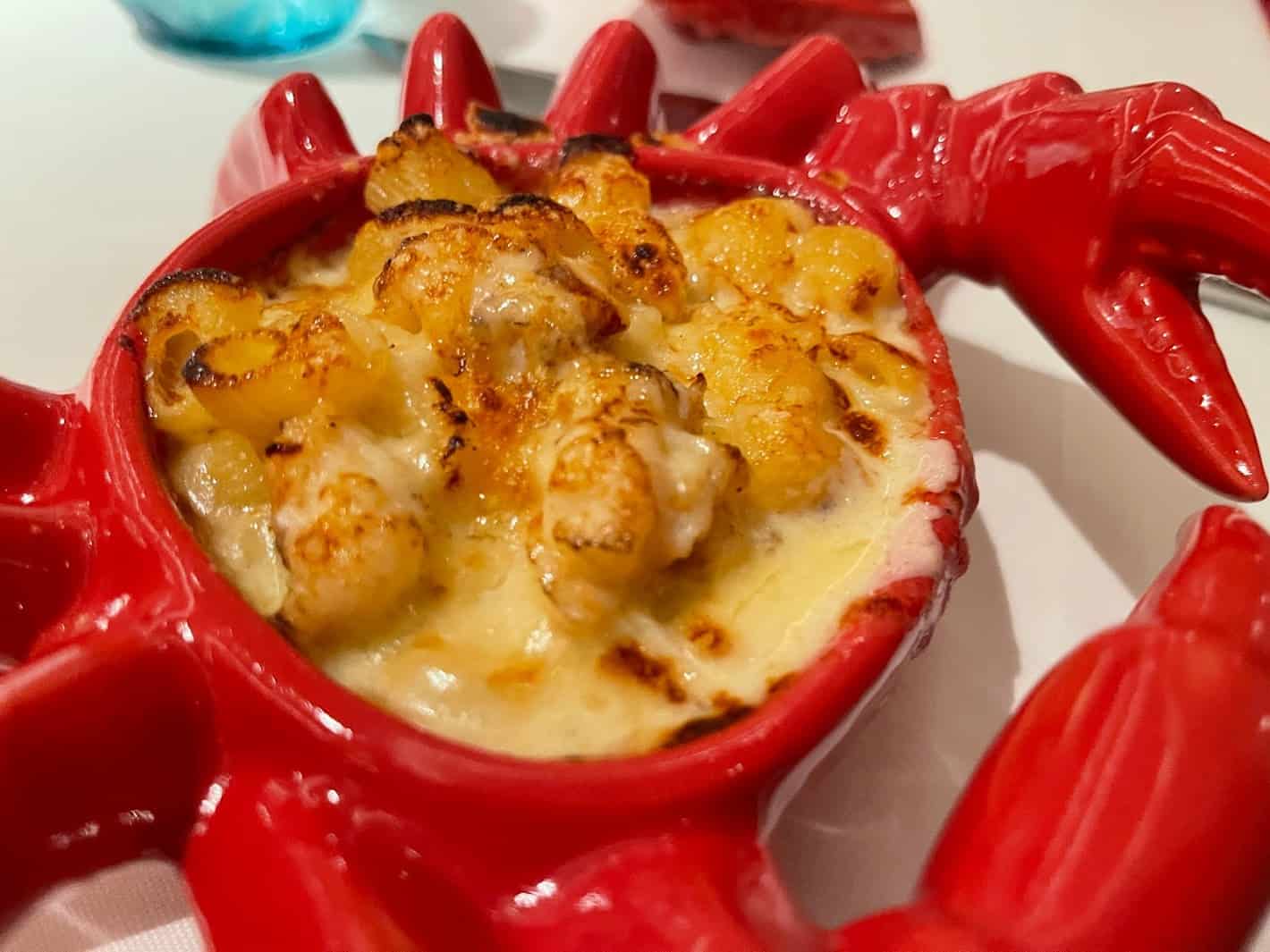 Big kudos to Carnival for expanding not only their for-fee dining options on Mardi Gras, but the free ones as well.
Rudi's Seagrill is a bargain at $38 per person, but there are those who — were this the only new venue offered — would complain that Carnival was trying to squeeze more money out of them with the specialty restaurant.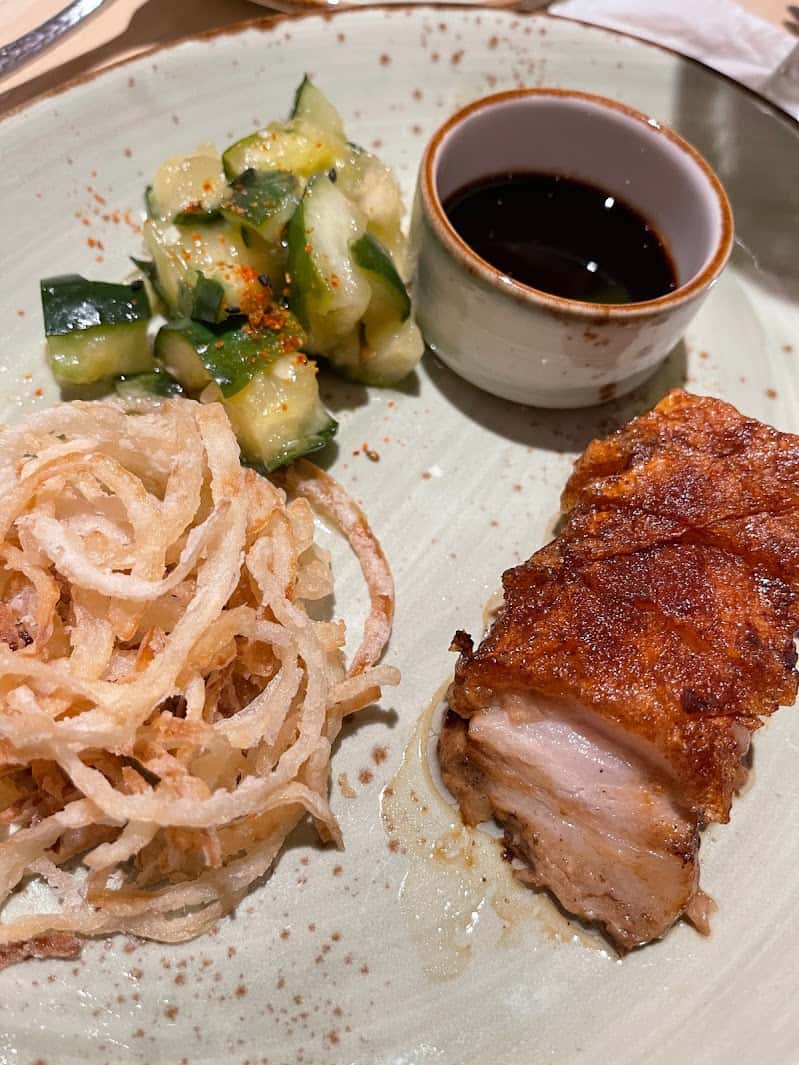 But it's hard to make that argument when the line also added Big Chicken, Street Eats, and Chibang! to the list of complimentary dining options.
And while Emeril's Bistro 1396 charges between $3 and $10 for the items on its menu, Guy's Pig & Anchor Smokehouse | Brewhouse — which charges on other ships — is, at least as of this writing, free at both lunch and dinner on Mardi Gras.
Conditional Hit: The HUB App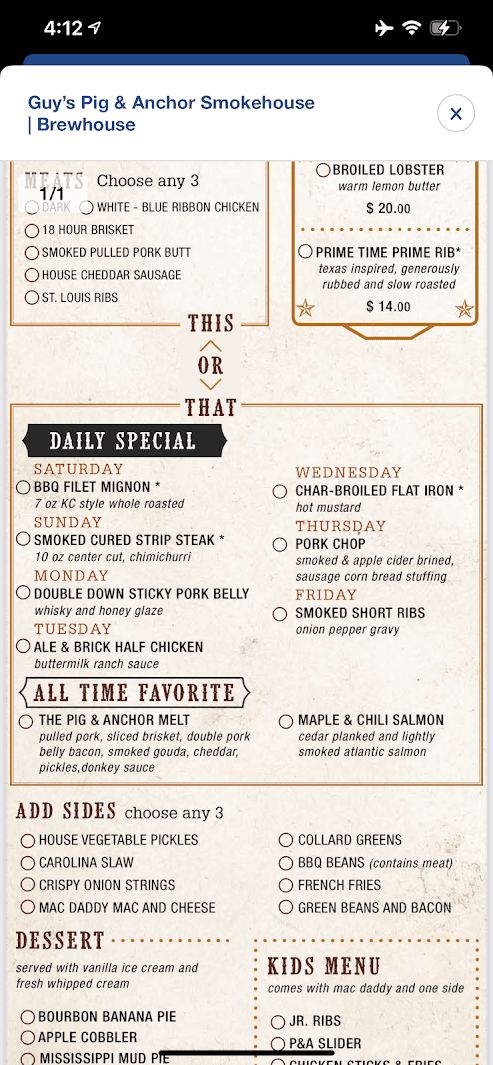 Make no mistake, Carnival's HUB app is amazing and will make your cruise a thousand times better. The reason I list this as a "conditional" hit is that those cruisers who want to disconnect from their devices while on vacation will find that nearly impossible now.
READ: Mardi Gras Dining Guide: Which Restaurants Are Complimentary?
Sure, most of what can be done on the app can be accomplished in other ways, but it's tougher. From looking at menus to making reservations and even visiting guest relations, the HUB app makes everything easier. But that also means basically being tethered to your phone for the entire week.
Hit: Cabin Variety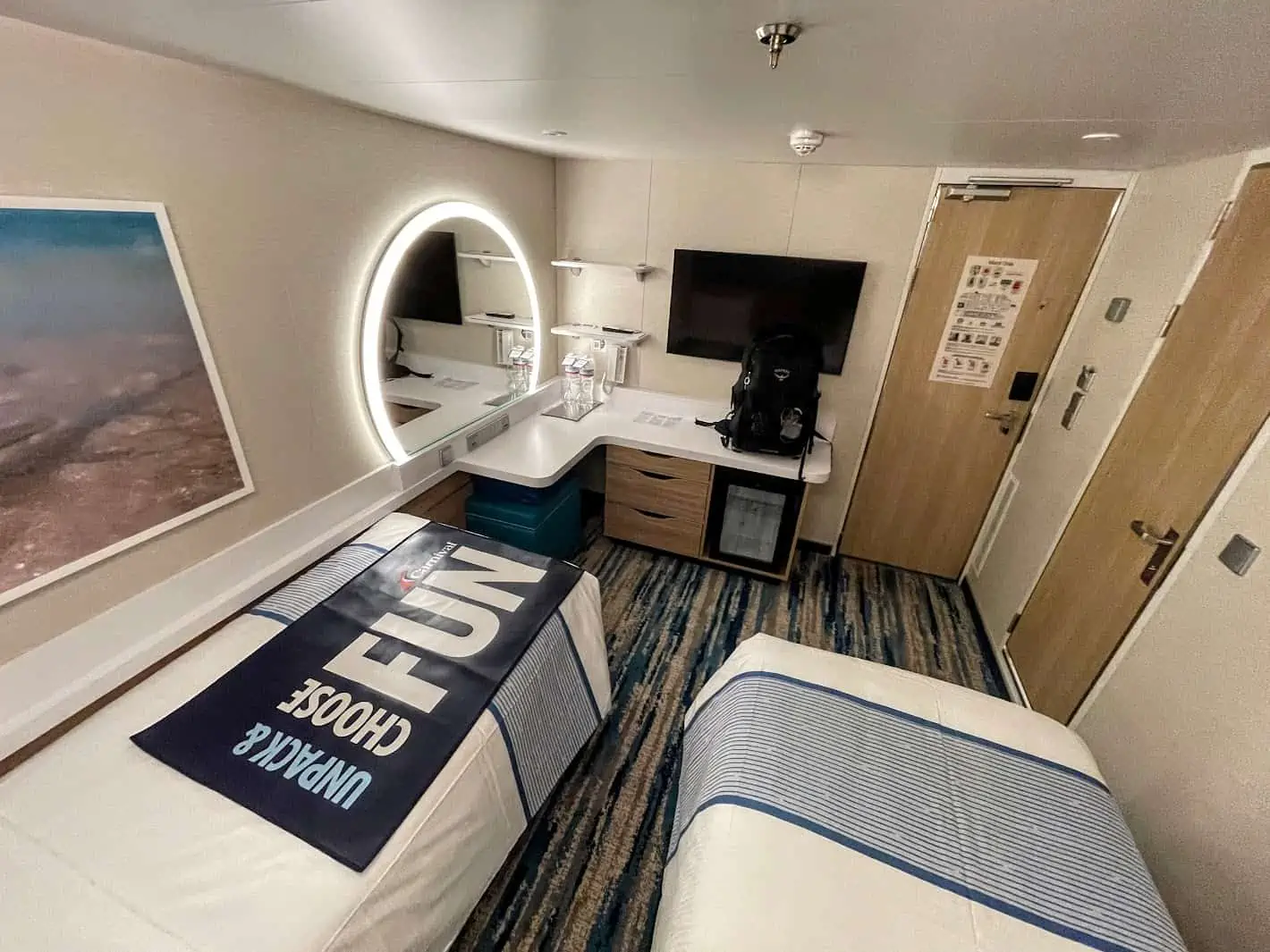 No Carnival ship has ever offered so wide a variety of stateroom options. The new Excel Class Suites may be pricey, but they're also gorgeous.
The sheer number of stateroom options might actually prove overwhelming for some, especially as they try to navigate which categories have access to what amenities.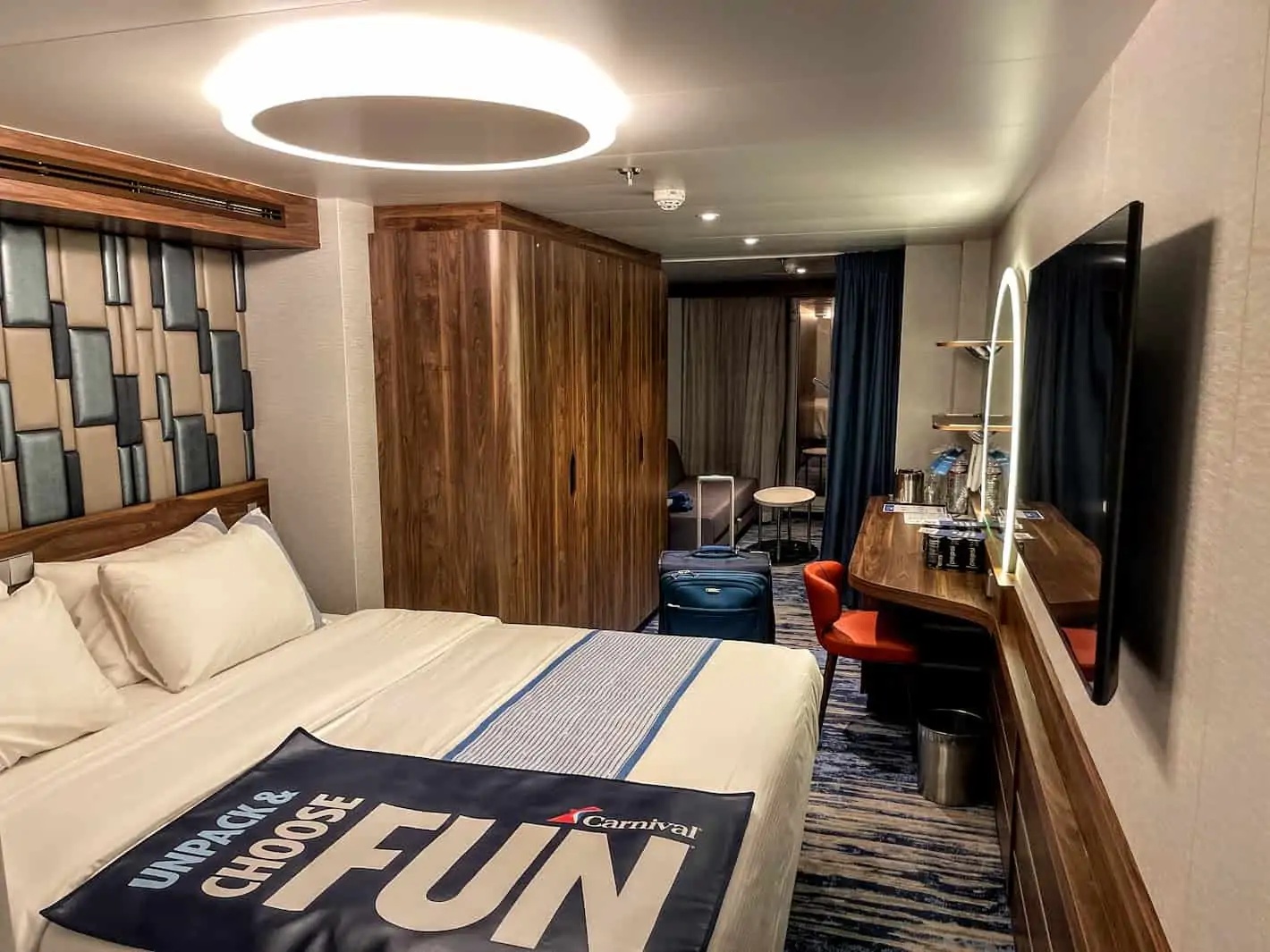 As an added bonus, the cabins on Mardi Gras — from the interior staterooms on up — have been redesigned to offer nicer bathrooms, more storage space, and a beautiful color scheme.
(Note: This is exactly the reason to use a travel agent or personal cruise consultant. They can help make sure you and your group wind up booking exactly what you're looking for.)
Hit: The Drink Selection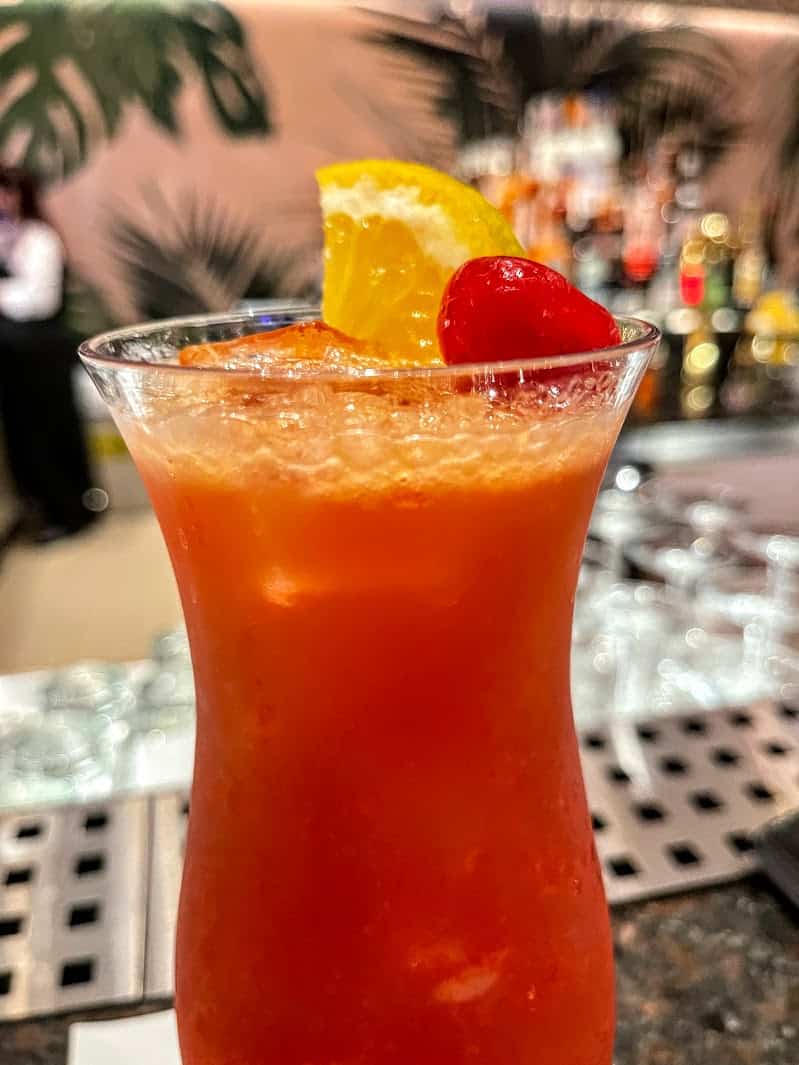 If you like to enjoy drinks on vacation, trust me when I say you're going to want to buy the Cheers! package. Not only are there a slew of new bars on Mardi Gras, but there are also more new cocktails than you could ever hope to try during your trip.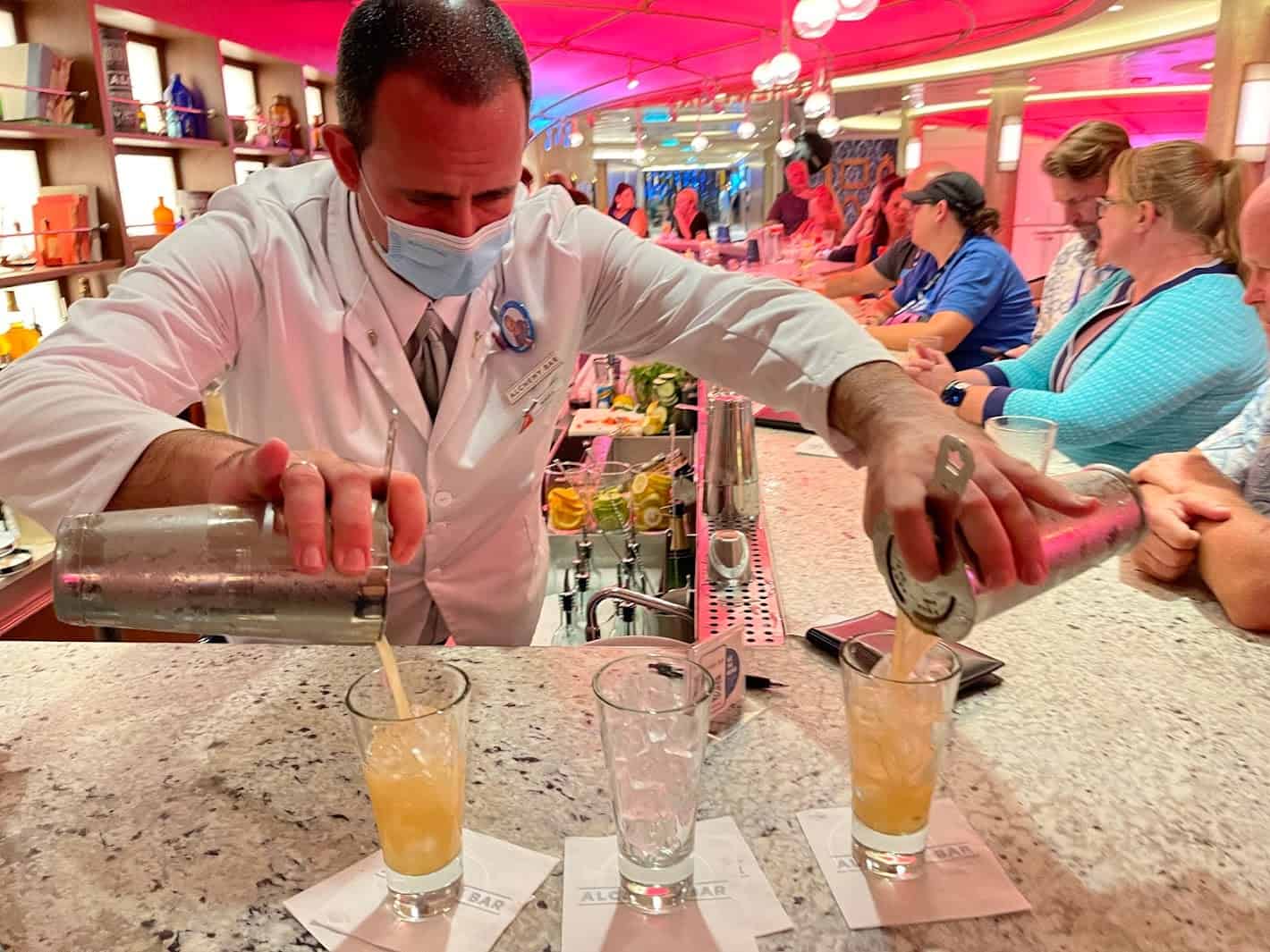 Sure, you can try them all without the Cheers! package, but the expense will add up quickly. From the potent potions whipped up by the bartenders at the Fortune Teller's Bar to the tropical concoctions at the RedFrog Tiki Bar, there are new drinks to try at nearly every turn.
Hit/Miss: The Huge Casino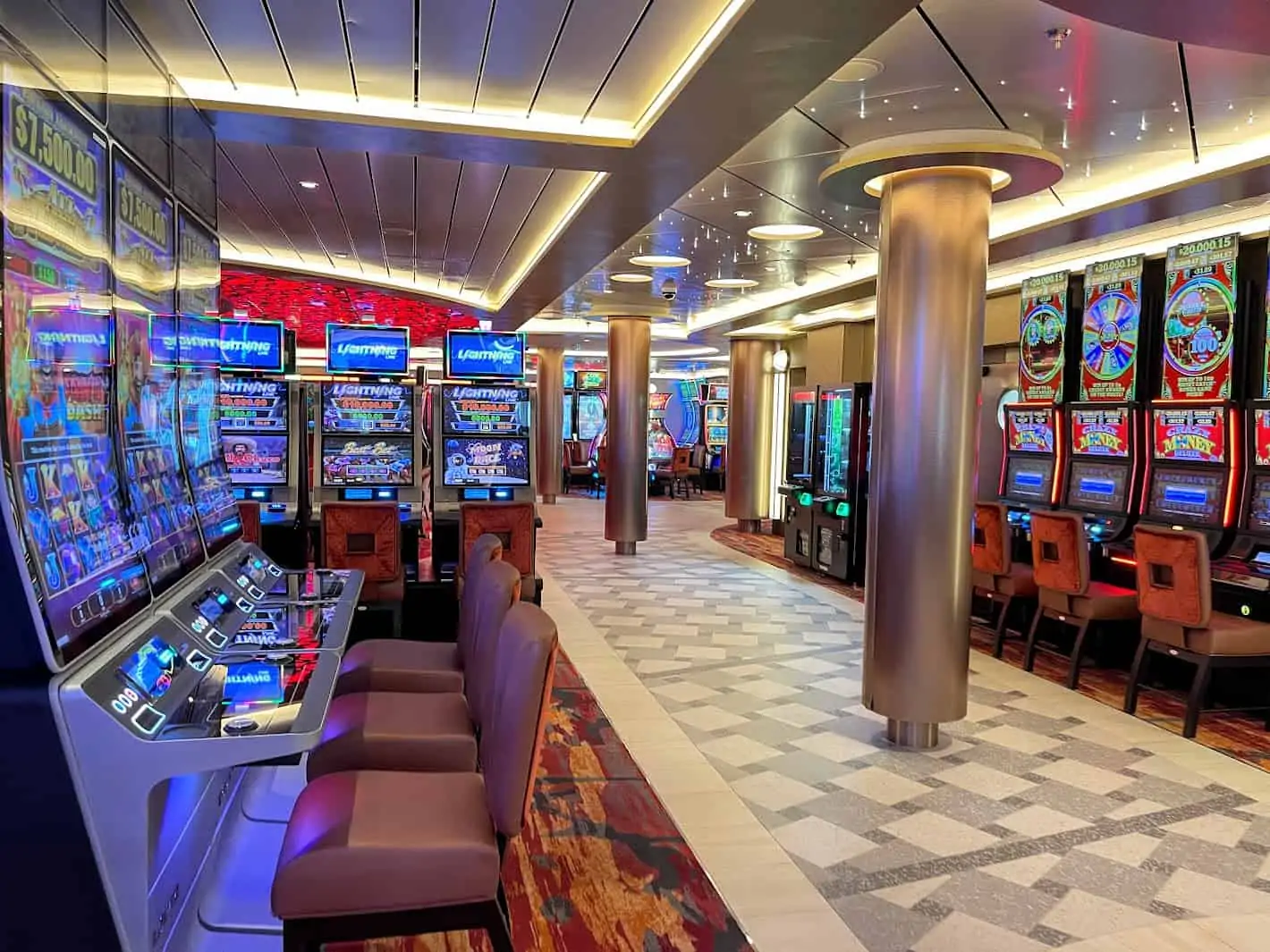 How you feel about this space is going to depend a lot on whether or not you're a gambler. One of the ship's designers told me that Mardi Gras' casino is 3o percent larger than you'll find on any other ship in the Carnival fleet, and it shows. The space is huge and practically unavoidable.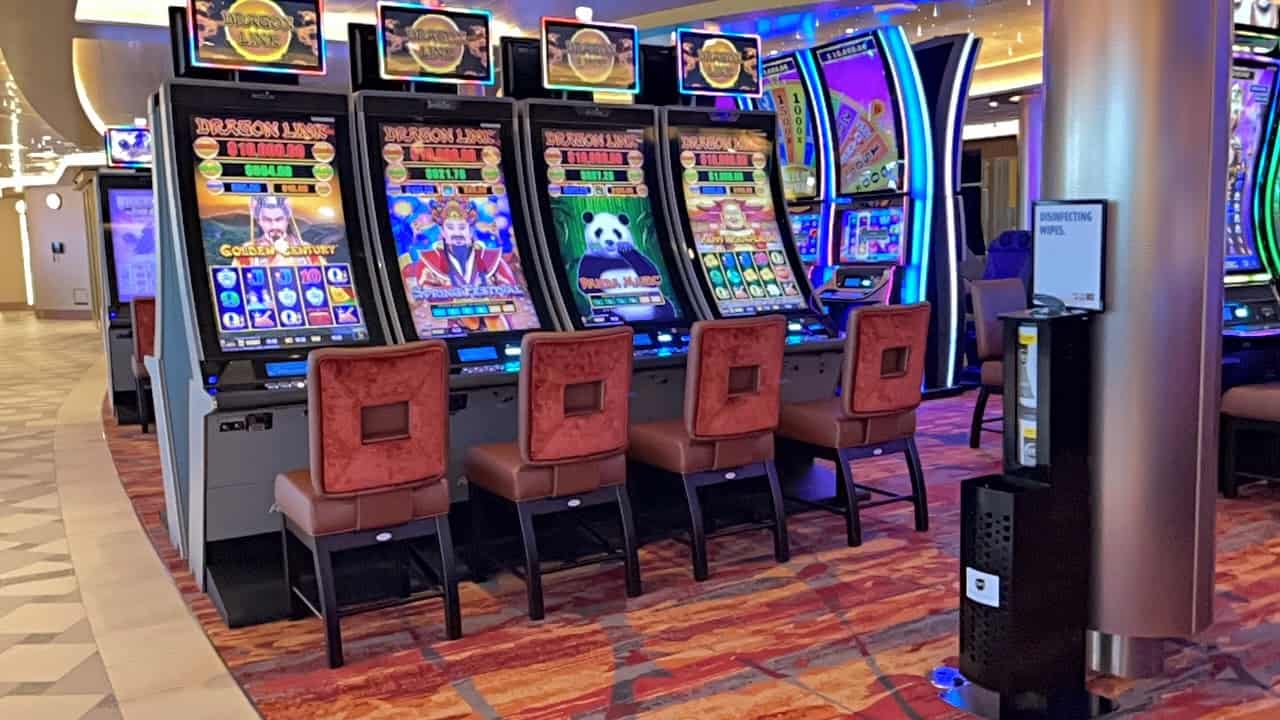 On the plus side, there are physical doors separating the casino from the Grand Central atrium, meaning the smoke doesn't waft through the ship the way it does on some of Norwegian Cruise Line's ships. (If you've ever been on Norwegian Breakaway, you know exactly what I mean.)
Hit: BOLT, the Ultimate Sea Coaster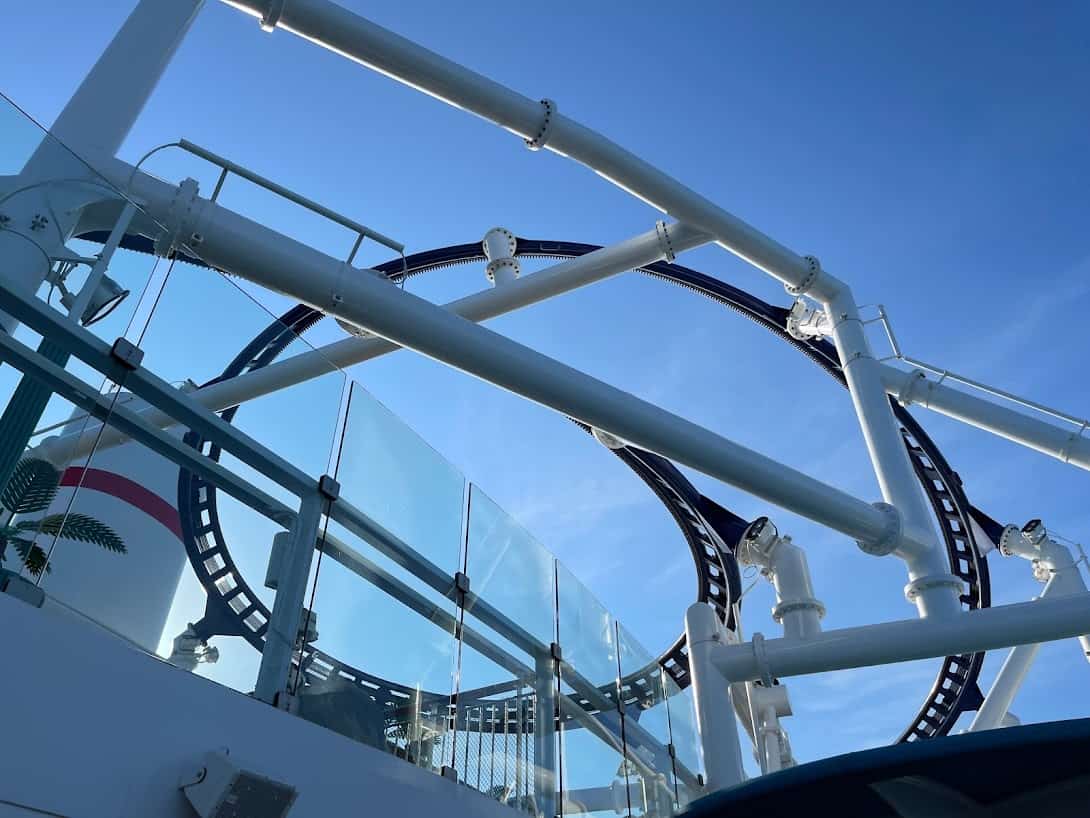 Hey, maybe you've heard that this ship has a roller coaster? Sorry, a sea coaster, as it's called in the promotional materials.
REVIEW: BOLT Roller Coaster on Carnival's Mardi Gras
While everyone will have to decide for themselves whether or not they think the price — currently $15 per person for a single lap — is worth it, I wouldn't have missed it for the world and happily paid to do it more than once.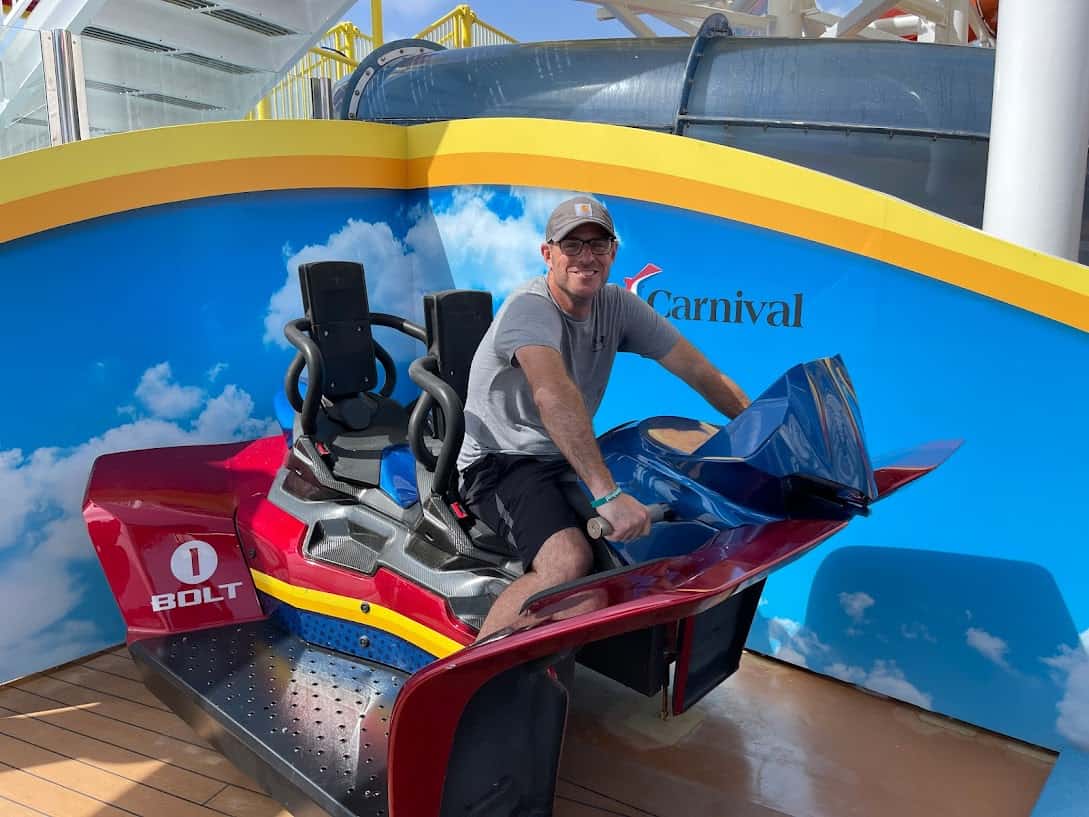 Do I think that they should give you two laps for the price? Definitely! You spend the first lap just mastering the controls. By the time you figure them out, the ride is over.
Conditional Hit: Serenity Retreat, Loft 19, and the Havana Retreat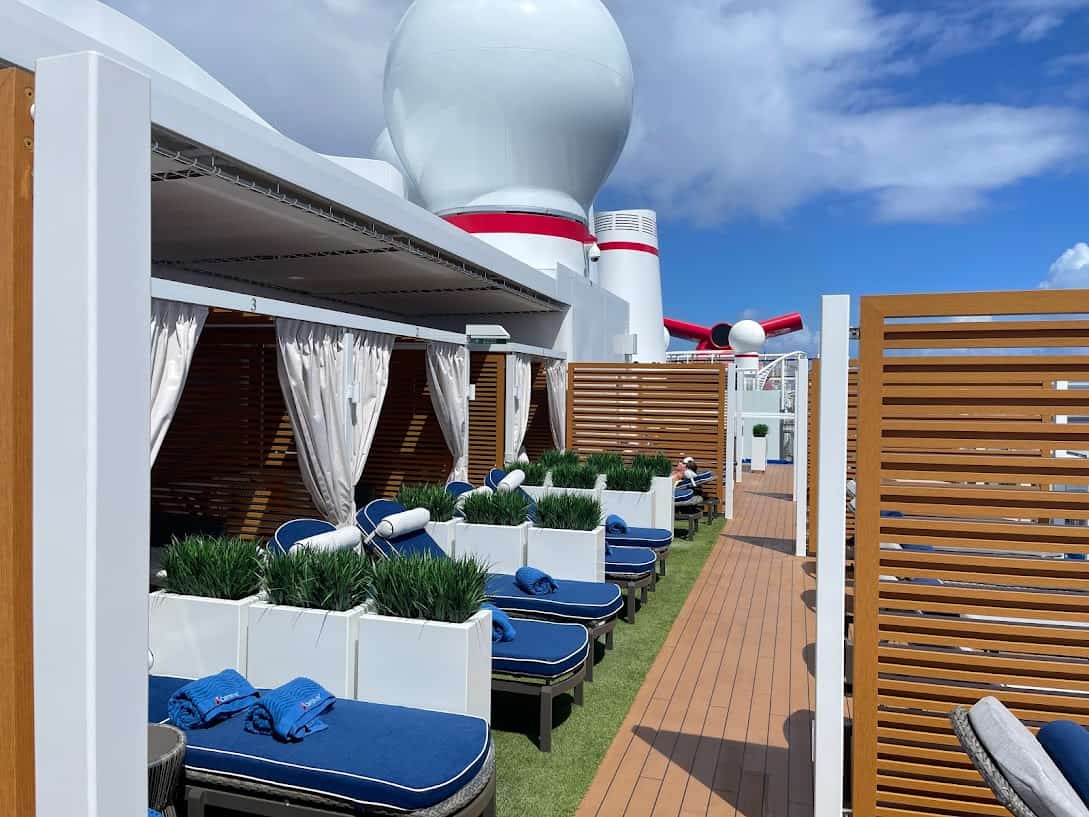 Each of these areas have plusses and minuses. Loft 19 is gorgeous, but only available to guests staying in the most expensive staterooms (or willing to pay pretty big bucks for access).
The Havana Retreat is a great perk for passengers booked into a Havana-class stateroom, but Mardi Gras' version of the space doesn't quite measure up to its counterpart on previous ships.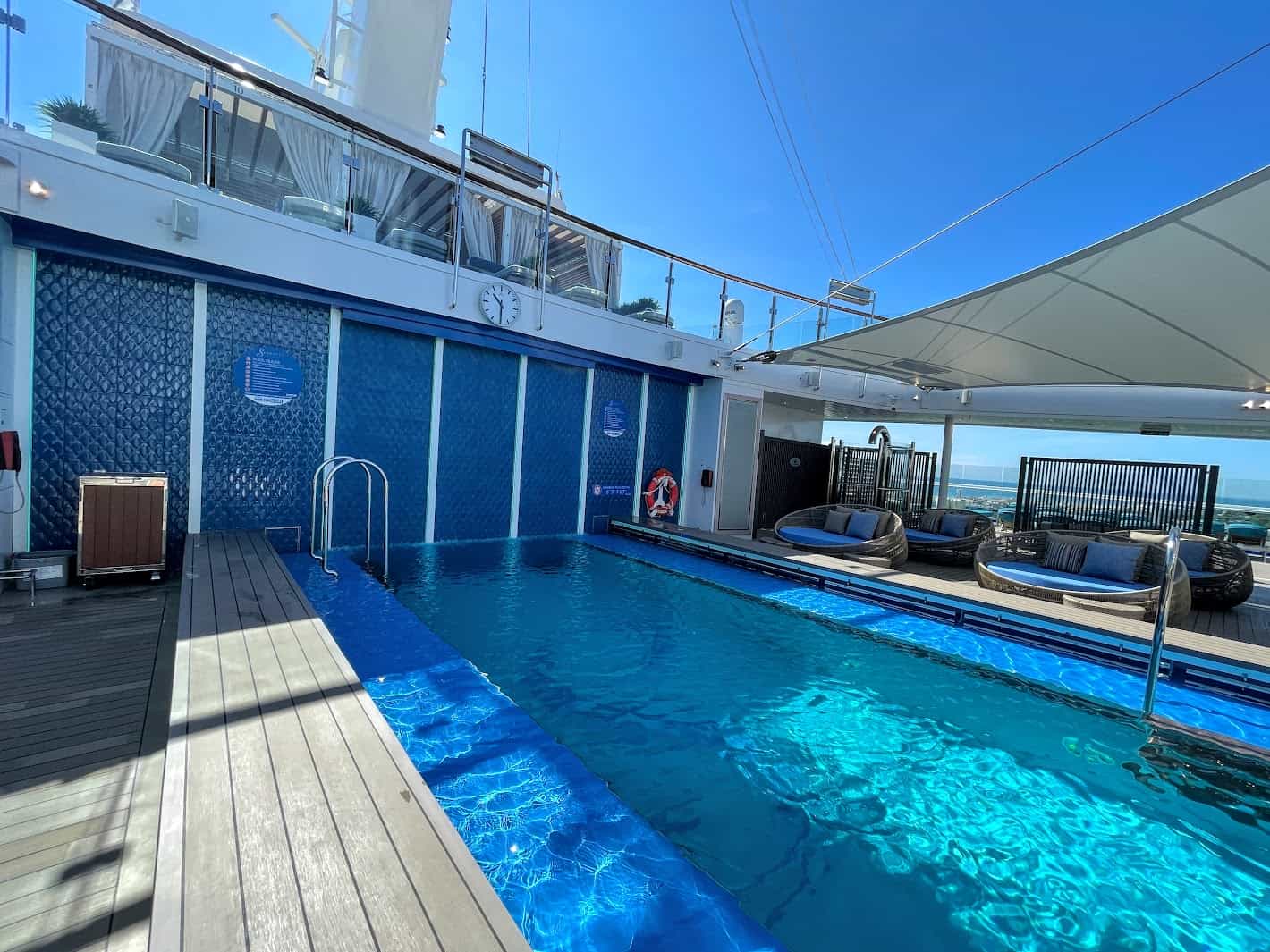 And for Serenity, actually, I take back what I said about each area having plusses and minuses, because I can't think of a bad thing to say about Serenity.
It has a perfect mix of shade and sun, with a nice-sized covered pool right in the middle. Unlike Loft 19, Serenity has a pool, and unlike either of the other two spaces, it's available to all guests over the age of 21.
Overall Impression of Mardi Gras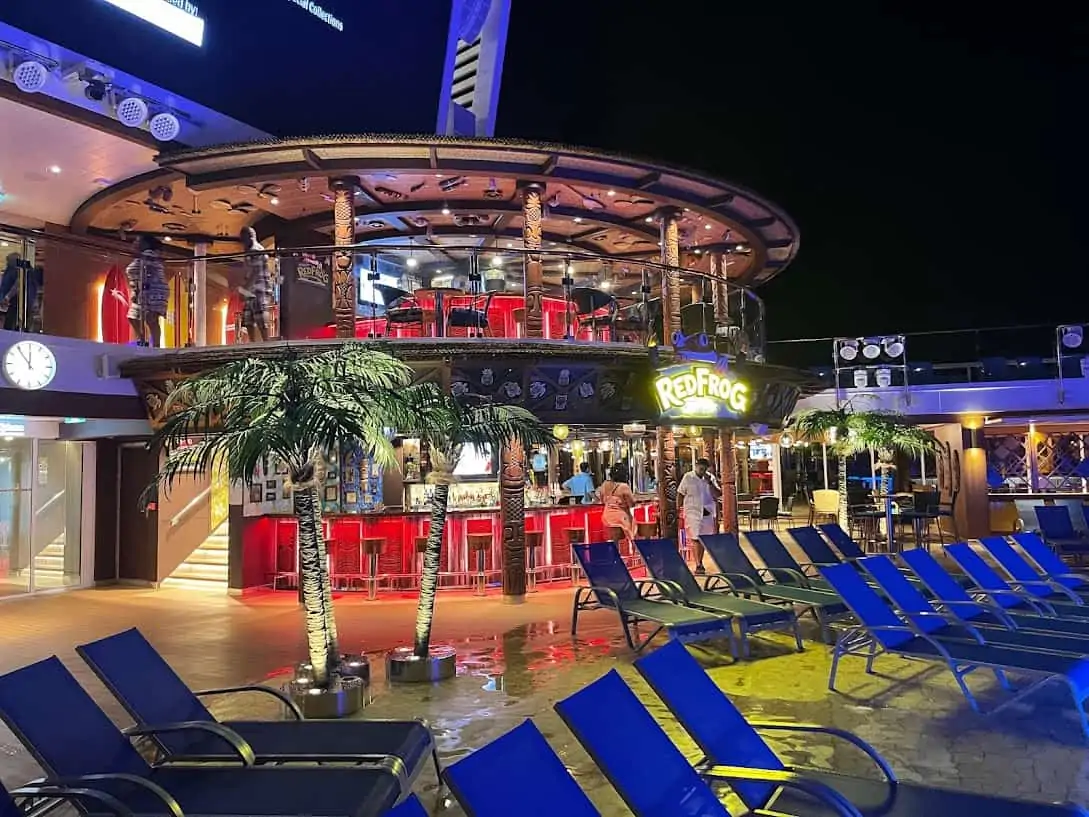 My overall impression of this ship? It definitely lives up to the hype and elevates Carnival's game to a whole new level.
The French Quarter and the Grand Central atrium are the kinds of spaces that I suspect will have the same impact on Carnival's future as did, back in the day, the then-visionary features designer Joe Farcus introduced on the Fantasy-class ships.
It's also a ship that you'll spend a week exploring and still realize you weren't able to see/do/hear/taste it all.
Check out my other Mardi Gras trip reports:
Pin it!