I've been a fan of the ShipMate App for several years now. Creator Mike Jirout and his brother Jan developed this app for their family to keep track of each other (and feed their cruising addiction).
The idea turned into the current day ShipMate App, a cruising app that has exceeded a million downloads – that's huge!
What is ShipMate App?
ShipMate is a smartphone app available on both iPhone and Android. The app has deck maps, ship info, packing checklists, roll calls, a chat feature, ship locator, ship galleries, deck cams, a ship rating system, and now, a price drop watch.
Price Drop Watch
Recently, ShipMate App revealed a price-drop feature that alerts cruisers when their cruise fare drops. It doesn't matter if you've already booked or looking to book.
Other services out there charge fees, this one is 100% free.
A pretty cool feature, right?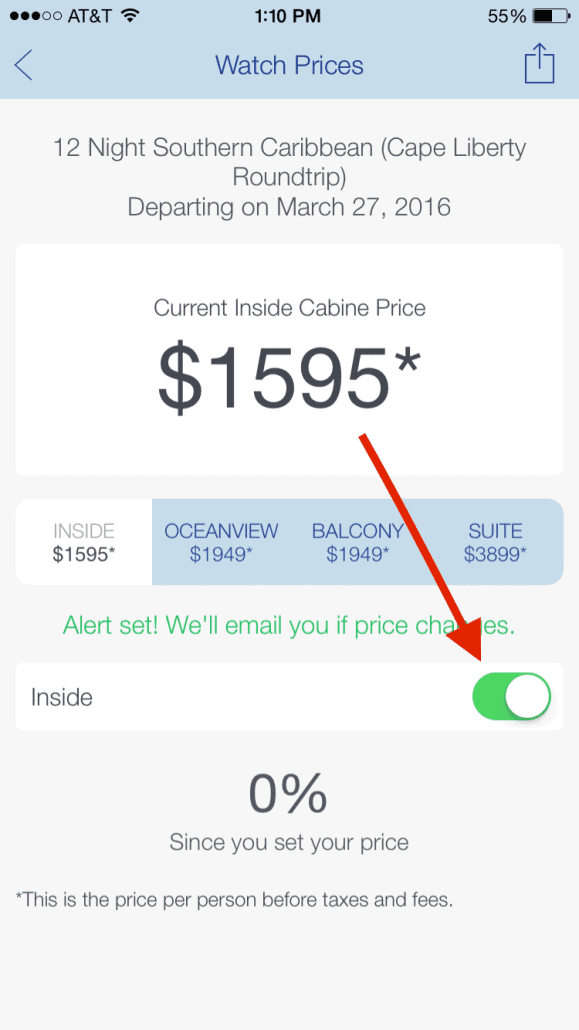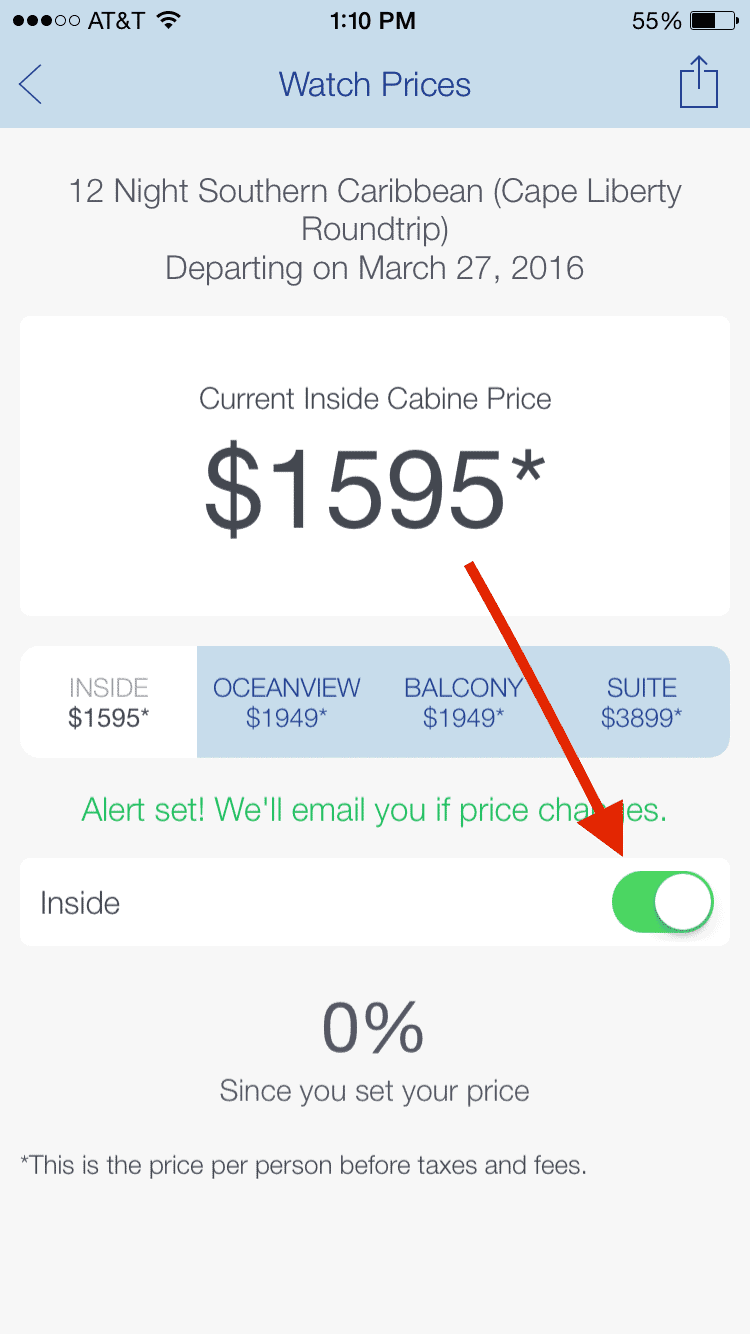 How It Works
Just launch ShipMate App (free download) and select your upcoming cruise. From there, you can check the category cabin you have and then check the box to be notified of price drops. You will get notified by email anytime the price drops or rises over one-percent. You'll never overpay for your cruise again!
ShipMate is presented by cruiseline.com, so you can use the price drop feature on that site as well – you just have to have an account with them. On your profile, you can choose to "add a price alert" on the righthand side of the page. It will ask you for the cruise line, ship, sailing month, and specific cruise you want to track, and all you have to do is add it – simple!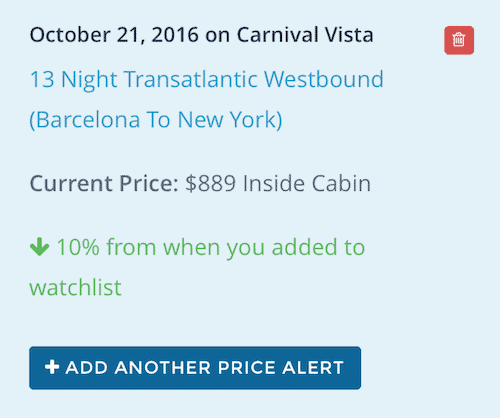 Why Should You Use It?
1. Save Money 
Mike told me within the first week that the app was live, one user saved $900 on her sailing. This is awesome.
Let's be honest, the cruise line isn't going to tell you if/when your cruise rate drops.
2. Let Your Friends Know
When the price drops, there's a feature on the fare-watch screen to let your friends know the price has dropped for your cruise.
3. No Smartphone Required 
If you don't have a smartphone you can still access this by going to the website, cruiseline.com, and selecting your cruise on the home page. You can set a price alert there.
Final Thoughts
One of the questions I had is about buying your cruise direct from the cruise line – can you enter the price you paid?
No.
However, you know what you paid, so by setting an alert, you'll still get notified of price drops. Then you can call the cruise line and advise them of the price drop. What they say is up to them but you might score yourself an upgrade, an onboard credit, or cash back.
The app is available on the App Store, Google Play, and Amazon Appstore for Android.  As said before, you can always forego needing a smartphone altogether and just use the price drop feature via cruiseline.com.
You can find more about ShipMate App and detailed screenshots here.
Price Protection Links
Feature photo: Flickr