Here are the top cruise industry news stories for Tuesday, October 24, 2023, and the stock report for Carnival Corporation (CCL), Royal Caribbean Group (RCL), and Norwegian Cruise Line Holdings (NCLH).
Cruise News Updates for Today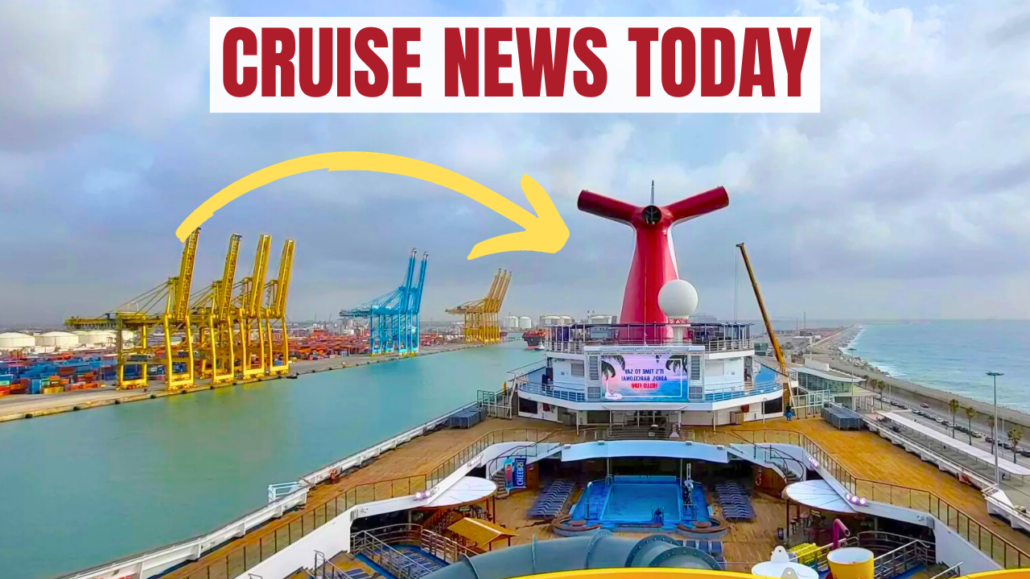 Carnival Freedom Returns to Service
The Carnival Freedom is back at sea with a new look.
Following the funnel melting off during a fire in early 2022, the ship went into a two-week dry dock at Navantia shipyard in Cadiz, Spain.
With a new look and features, it departed from Barcelona for a two-week transatlantic cruise back to Port Canaveral, Florida. Once in Port Canaveral, it will sail the Bahamas and the Caribbean voyages.
‌New additions include a Heroes Tribute Bar, a Dreams Studio, an expanded casino, and renovated spaces.
‌Carnival Freedom's last dry dock was in Freeport, Bahamas, in Spring 2019.
Life at Sea Cruises Delays World Cruise
The world cruise set to depart from Istanbul on November 1 is no longer happening.
The three-year cruise by Life at Sea Cruises has faced many challenges as the company still doesn't have a ship, and some passengers are starting to get nervous, with many that have already paid the company over 100,000 and sold their homes.
The company informed passengers of a plan change, postponing the departure to November 11 from Amsterdam instead of Istanbul.
The company attributes the delay to issues finalizing the funds transfer for the ship's purchase. Kendra Holmes, CEO of Miray Cruises, which owns Life at Sea, assured that the transfer would be completed before the scheduled departure.
Disney Cruise Line to Offer Disneyland+ Wearable Tech on Disney Dream
Starting November 20, Disney Cruise Line will offer its Disneyband+ wearable tech on the Disney Dream.
Costing $34.99 to $44.99 each, the band provides features like quick room access and tap-to-pay using RFID.
Currently, it's for US residents only. The bands are waterproof, rechargeable, and usable at various Disney locations. Disney plans to make it available on all ships by 2023's end. The band is already on Disney Fantasy and Disney Magic.
Other cruise lines like Princess Cruises' OceanMedallion and Royal Caribbean's WOW band have similar tech.
Cruise Line Stock Report
CCL 11.38, up 1.3%
RCL 81.28, up 1.5%
NCL 13.92, up 1.5%
Watch Cruise Radio News Brief [VIDEO]