Here are the top cruise industry news stories for Thursday, October 26, 2023, and the stock report for Carnival Corporation (CCL), Royal Caribbean Group (RCL), and Norwegian Cruise Line Holdings (NCLH).
Cruise News Updates for Today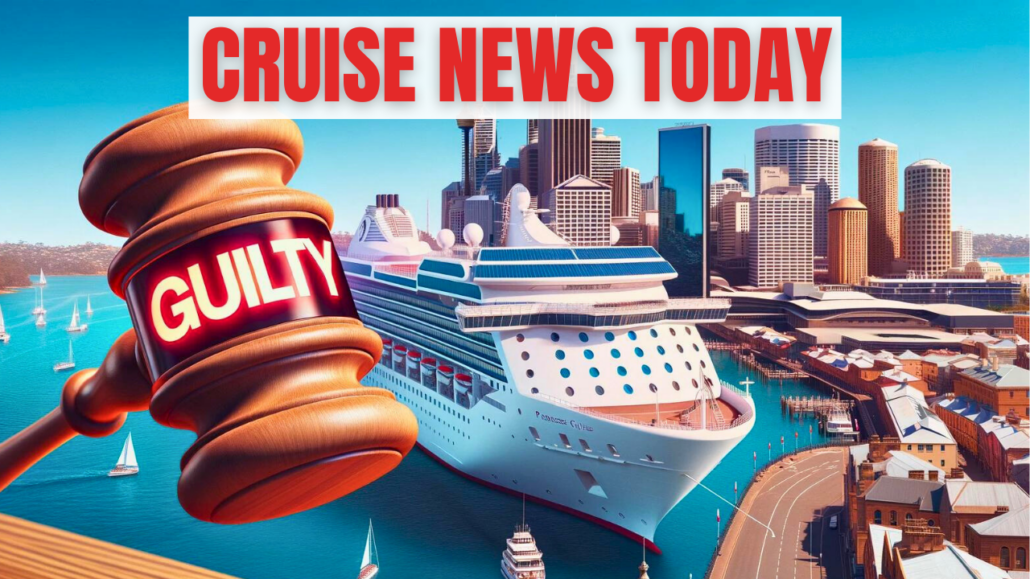 Carnival Corp Blamed in COVID Case
In a pivotal decision, Carnival Corp was found negligent for the 2020 Ruby Princess cruise, leading to over 660 COVID-19 infections and 28 deaths.
This is the first time a cruise line has been held liable for a COVID-related lawsuit.
Susan Karpik initiated the case after her husband's illness following the cruise.
While she sued for 360,000, the court awarded her $2,826 for medical costs while throwing out the rest for distress and disappointment.
The incident led to multiple investigations, highlighting the cruise as a primary COVID source in Australia.
Royal Caribbean Sanctioned Overs Ads
The Advertising Standards Authority, an advertising watchdog group in the UK, has sanctioned Royal Caribbean for misleading advertisements related to its Venice itineraries.
The cruise company marketed cruises departing from "Venice (Ravenna)," even though Ravenna is two hours away from Venice.
Royal Caribbean defended this by pointing out that cruise ships are prohibited from docking in Venice and argued that this is normal in cruise ads.
The ASA found the wording insufficient and banned the advertisement.
As a compromise, Royal Caribbean proposed reversing the verbiage to "Ravenna parentheses Venice."
Vancouver Cruise Port Sees 1.25 Million
In 2023, the Port of Vancouver saw a 54% rise in cruise passengers, totaling 1.25 million.
From April to October, there were 332 cruise ship calls, a 9% increase from 2022. Although initial estimates projected 1.3 million passengers for the summer, the port slightly missed this target.
The Vancouver Port Authority highlighted the industry's strong comeback after the pandemic. The Canada Place terminal earned recognition as a top global cruise facility, with occupancy rates averaging 95%, reaching 96% in summer.
Cruise Line Stock Report
CCL 11.27, down 1.5%
RCL 82.22, down .3%
NCL 13.72, down 1.65
Watch Cruise Radio News Brief [VIDEO]