Another cruise line-owned private island is coming to the Bahamas, but this one is looking to do things in a completely different way. Rather than focus on adventure-driven experiences like ziplines or waterslides, MSC Cruises' Ocean Cay will offer visitors a chance to really explore the natural beauty the area has to offer while also helping to ensure that future generations will have the same opportunity.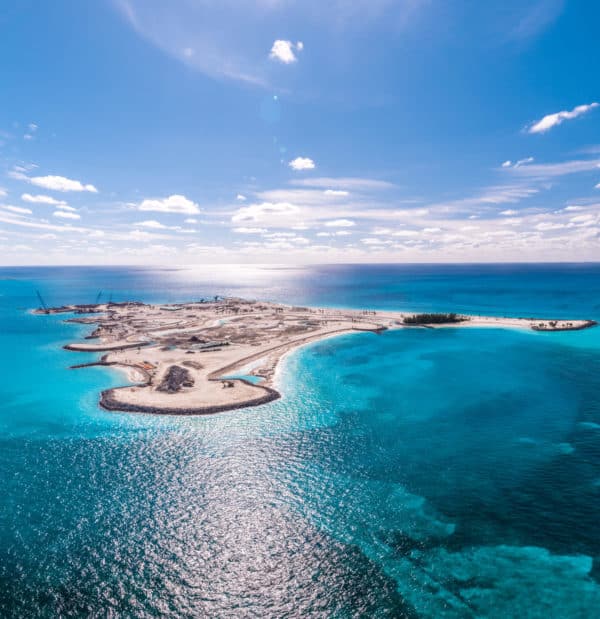 "An Island That Already Had The Ingredients of Natural Paradise"
Even the full name of the island, Ocean Cay MSC Marine Reserve, illustrates that this isn't just another place to have fun in the sun. Excursions offered on the island will incorporate good times with educational opportunities for a slate of immersive activities MSC is branding "edutainment." Among the issues to be focused on are protecting the oceans and preserving our coral reefs. 
"There was no need for us to build extensively on an island that already had the ingredients of a natural paradise," said CEO of MSC Cruises Gianni Onorato. "However, we have undertaken extensive work to clean-up the island, removing tons of historic industrial waste and helping to return the beaches, and the entire 64 square miles of protected waters surrounding the island, to their pristine state."
READ MORE: 5 Reasons To Visit Half Moon Cay
Already, their efforts are paying off. The company has planted a coral nursery to encourage and sustain the growth of new coral, and plans to host a marine laboratory on the island at which research will be conducted. One hope? That they will be able to learn enough about climate change-resistant coral to guarantee that even as the environment changes, life-sustaining reefs will be able to flourish both here and in other similar locations.
While this approach may seem odd to those of us who are used to private islands which offer little more than rum drinks and lounge chairs, the timing couldn't be better for MSC's unique approach. Cruisers are becoming ever more environmentally conscious thanks to initiatives like the reduction of single-use plastics and "green" ships powered by liquified natural gas.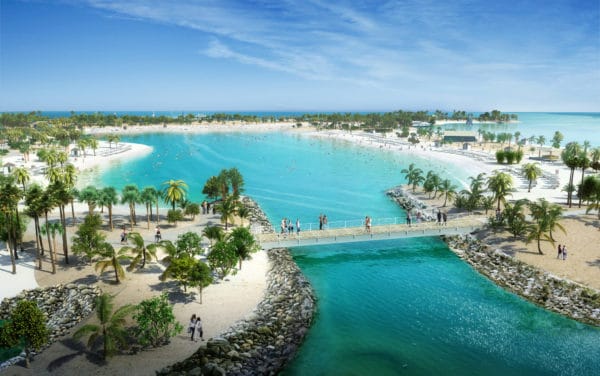 Something For Everyone 
Lest you think that Ocean Cay will be the Epcot of private islands, never fear: There's more to be found here than lectures and infotainment. In fact, there will be seven different beaches for visitors to enjoy as well as a variety of shore excursions, entertainment options, shops, a spa, several bars and, yes, a buffet. And if you happen to be traveling with a group of 40 or more, you'll even have the opportunity to rent out your own nearby island! 
READ MORE: What A Visit To Royal Caribbean's Private Island Will Cost You
Another unique aspect to Ocean Cay? The amount of time visitors will have to explore everything that the island has to offer. Because it's located only 65 miles from Miami, passengers will be able to stay much longer than happens on other islands. In fact, they'll sometimes be able to remain as late as 1 a.m. to experience the island at night while enjoying activities like movies under the stars. 
The Miami-based MSC Meraviglia will be the first ship to visit the new private island on November 9, 2019.
Do you like the idea of a private island which offers both entertainment and educational opportunities? What's the first thing you would do upon arriving?