There's something frantic about the final day of any cruise. It doesn't matter if you were on a four-night sailing like the one we're covering in this Norwegian Prima trip report, or a two-week journey. I suspect that even were I to do one of those around-the-world cruises that last 140 days, I'd wake up on the final morning with a sense that somewhere, there was something on the ship I either hadn't done or desperately needed to experience once more.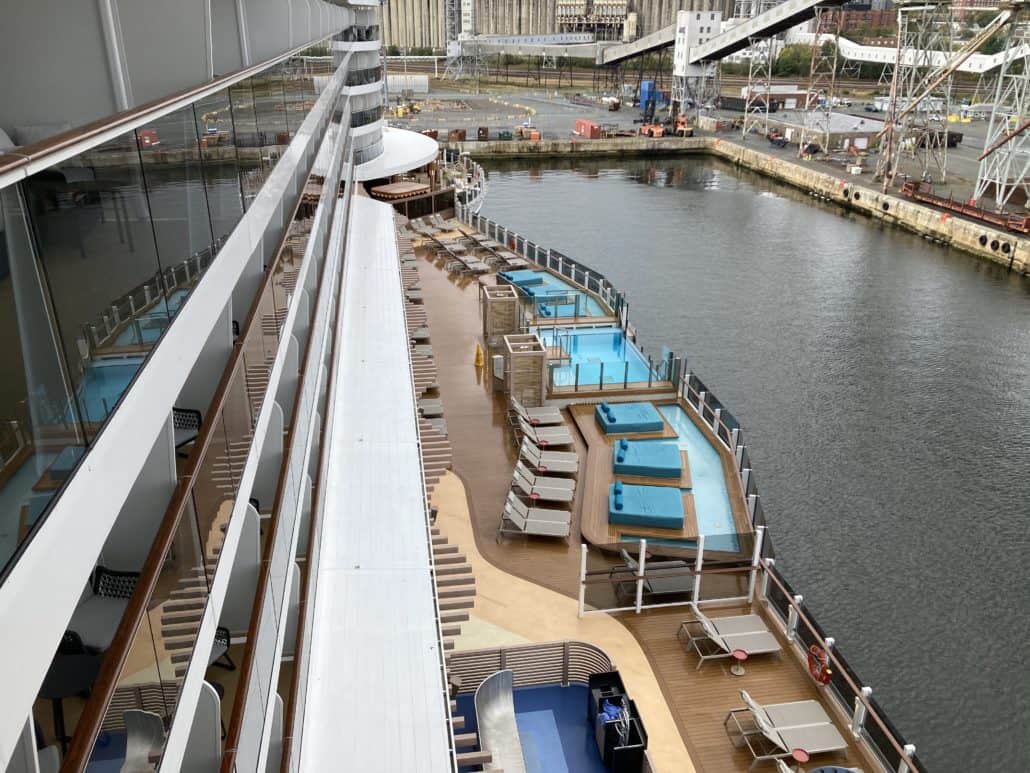 To Slide or Not to Slide?
Sometimes, I go into cruises with a checklist of things I want to make sure to do. This was one of those cases, and as of this morning, I'd ticked off quite a few. Eat at Palomar? Check. Eat at Indulge Food Hall? Numerous checks. Eat at Onda? Check.
Wait, surely there had to be at least a few things on my list that didn't involve food… right?
Scanning down, I saw "Check out the big slides." Gulp. This was one I'd been putting off, but it was literally now or never. (Or at least now or not until next time I wind up on Norwegian Prima). Heading up to the top decks, I warily approached The Drop.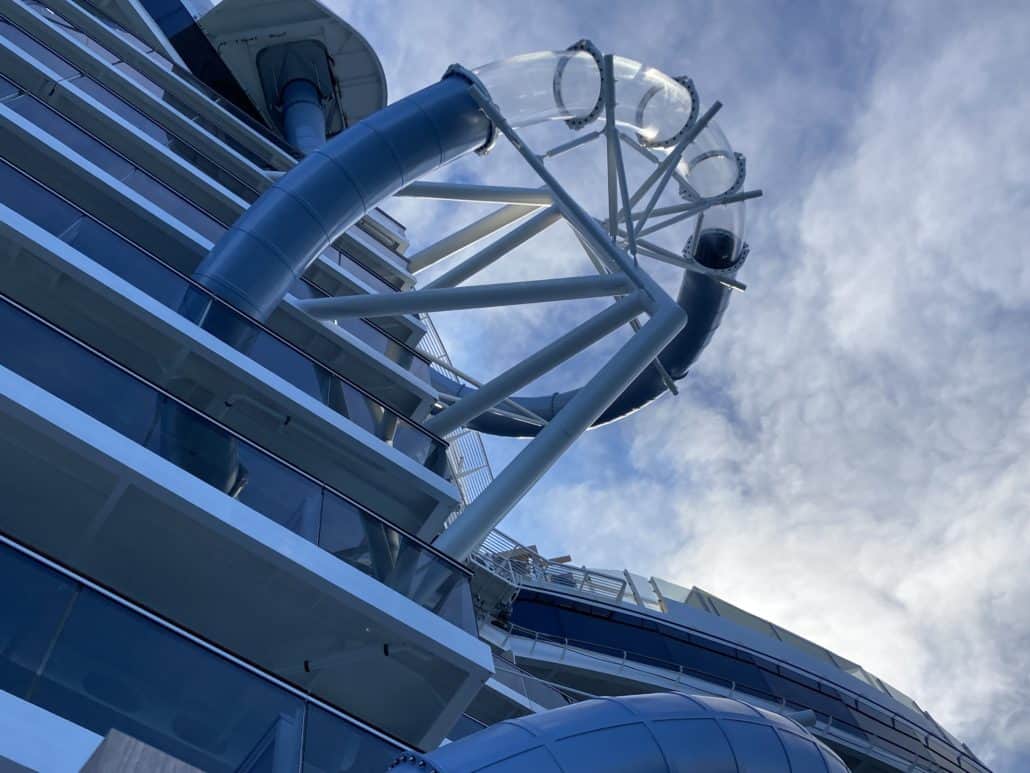 Located on deck 18, the Drop is a dry slide which takes you through loops and lights and sounds and dumps you a few terrifying seconds later on deck 8. The scariest thing about it, as the name implies, is the initial drop. After being secured into what looked terrifyingly like a body bag to my height-averse eyes, you're enclosed in a round glass coffin (see a theme here?) before a deep, robotic voice counts down from four. When they reach one, the floor drops out beneath you and away you go.
On the opposite side of Deck 18 you'll find The Rush, side-by-slides which also go down to deck 8. The draw here is that you and a friend can race one another. I'll admit I didn't jump on this one. Hey, defying death once per sailing is all that's in my Cruise Radio contract.
Games People Play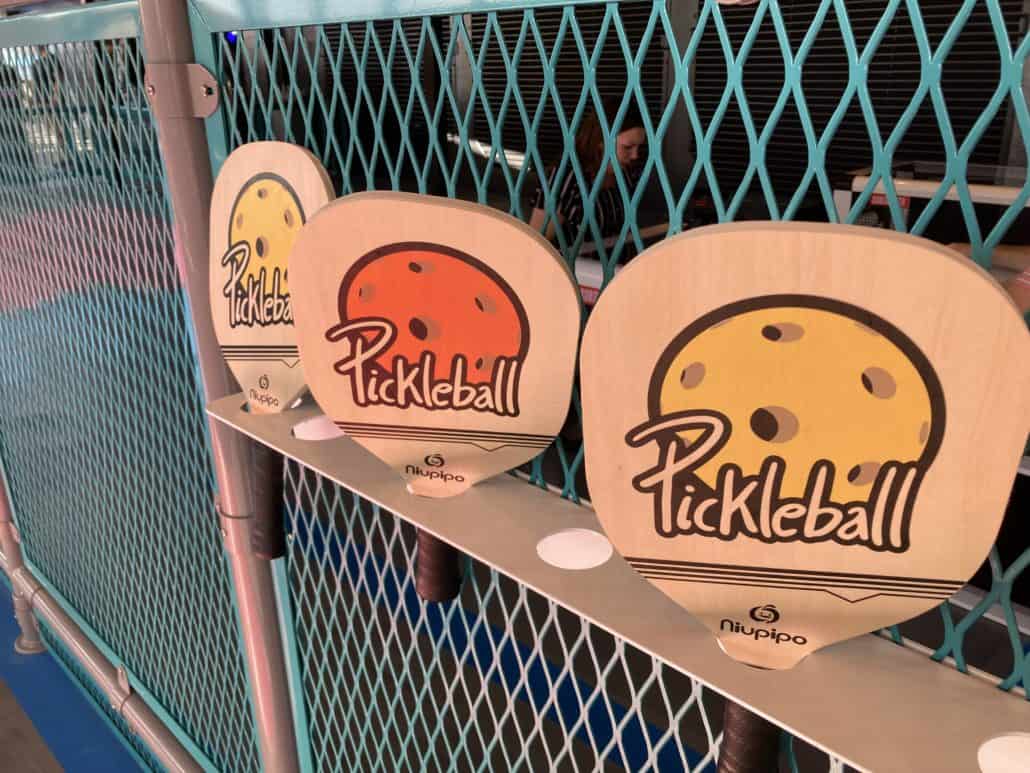 While on deck 18, I swung over to checkout another cool new area on Prima, The Stadium, as well as the miniature golf and darts area. The Stadium itself is a fun area filled with occasionally odd takes on familiar games. Here, you'll find what might well be the first official Pickleball court at sea and while I've never played the game, I have friends who rave about it the way I do great French fries. There's also a fun setup which allows you to play ping-pong inside a round tube, which is a whole lot harder than it sounds. These and several other activities — and yes, there are not one but two beer pong tables — are free for anyone to use.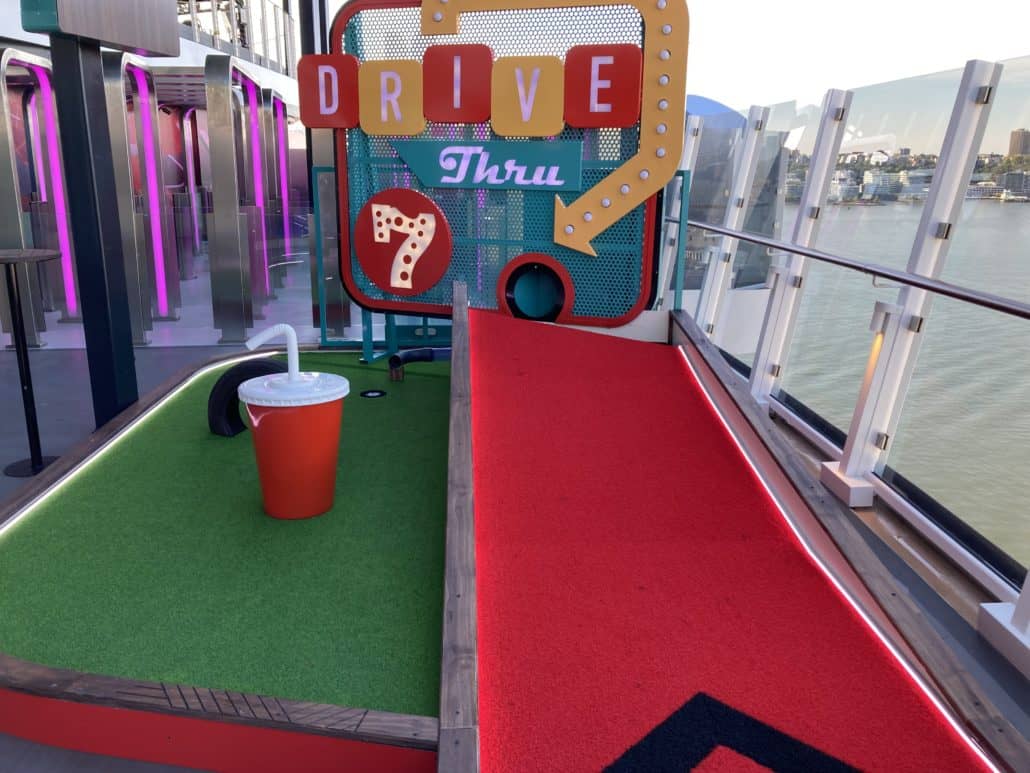 The same can't be said of the miniature golf or darts areas. While the miniature golf area is very Instagram-ready and fun, it also costs $10 per person, per game, which means a family of four would have to drop $40 bucks to play 9 holes.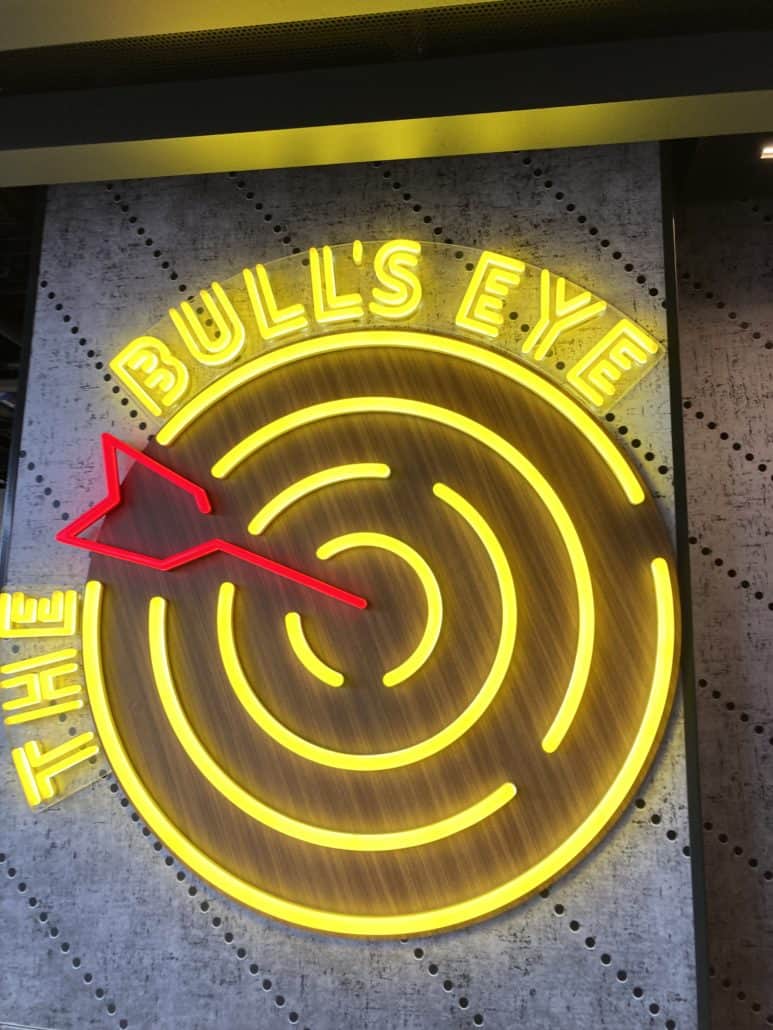 The Bull's Eye Darts area is probably a better deal, and will make for a fun group activity. Each of several dart boards are in an open-air space (referred to as a "lane") with a comfy couch and digital display screen. For $40, up to six guests can hang out in the space and compete with one another for 50 minutes.
The Hot Spot to Chill Out
One place I almost forgot to check out was the Mandara Spa, which is sort of funny because I was extremely excited about this area based on early renderings. Why? I'm a sucker for a water feature, and this totally re-imagined spa area features a wall of gently cascading water next to the vitality pool. I've been to spas on other Norwegian ships, including on the Gem and Breakaway. Both were quite nice, but they couldn't come close to what's on tap here.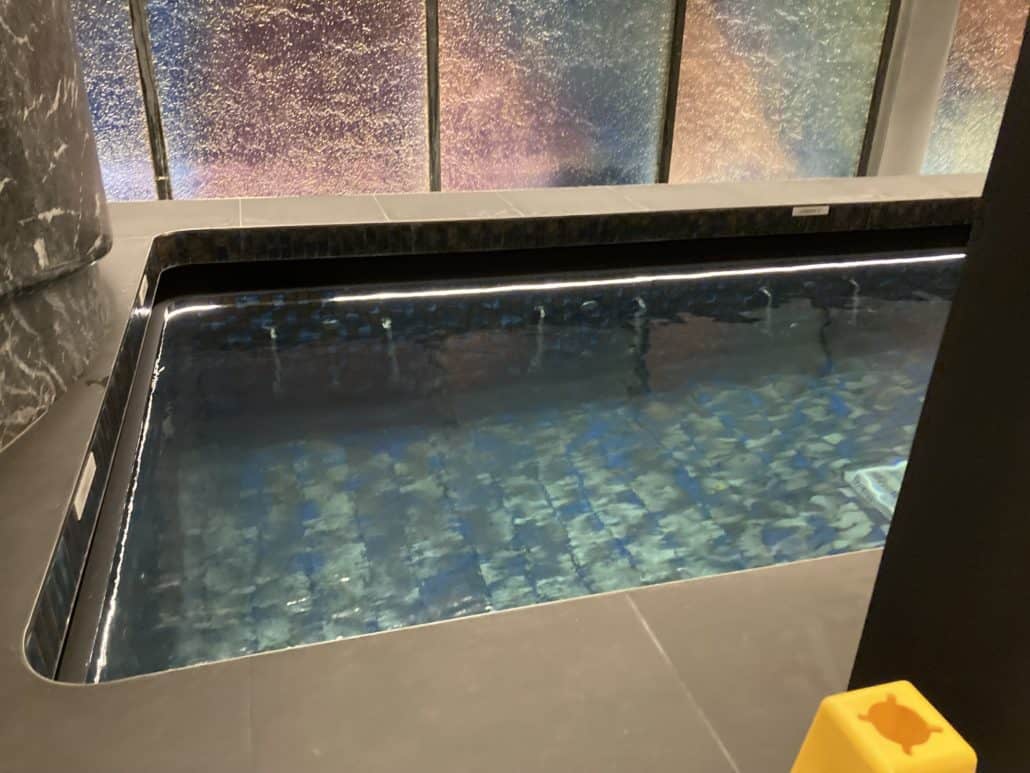 Despite being a smaller ship than the Breakaway and Breakaway-plus class vessels, this spa felt bigger. I'm not 100 percent sure that it was, but there seemed to be a plethora of those awesome heated loungers in several different spaces. And as with the rest of the ship, this just felt like a much more elevated experience that what's been offered on previous NCL ships. After taking a quick tour, I regretted not having purchased a day pass, which I was told would run $99.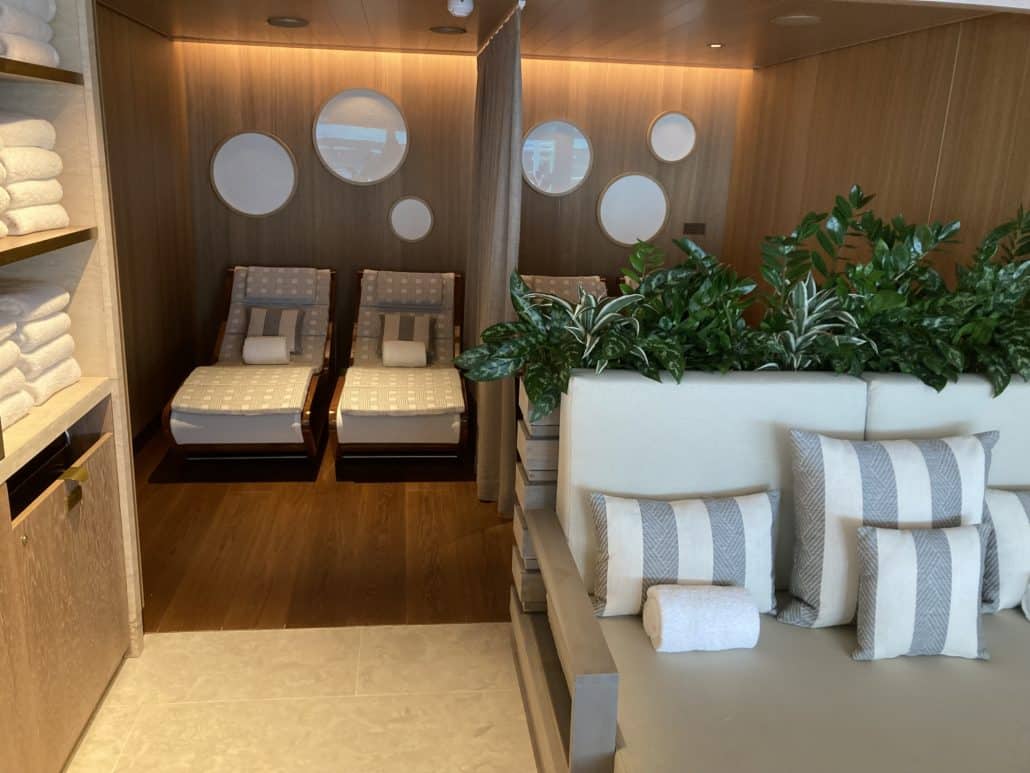 What's On the Menu?
I didn't have a reservation for dinner, but if there's one thing I've learned it's that when you're a solo cruiser, you can pretty much walk into most spots. Sure enough, I easily snagged a table at Hudson's, one of the two main dining rooms on this ship. Truth be told, with this being the last night, I'd normally prefer to dine at Cagney's Steakhouse, which is sort of a final-evening tradition for me. But with Prima introducing new menus which will soon be rolled out across the entire fleet, I wanted to check it out.
For those who haven't heard, both of Prima's main dining rooms feature a set menu. That means that rather than a rotating menu which changes each evening, the main dining rooms on this ship (and soon across the fleet) offers one standard menu that remains the same throughout the cruise. When sitting down to peruse the menu, I tried to do it through the eyes of someone who might be ordering off this standard set of appetizers and main dishes five or six nights during the course of a cruise.
My take? Honestly, it would be tough. Now, this being a cruise ship, it's not like one is going to go hungry. And there are, of course, other options — free and otherwise — available to diners. But if, like my friend Natalie, you love to eat in the main dining room every night, this menu would definitely get a little boring by the end of the week. Maybe even by midweek. FYI, I wound up going with asian spare ribs as an appetizer, and then ordered the carne asada (from Los Lobos) at an add-on cost of $15, one of the options available on the MDR menu.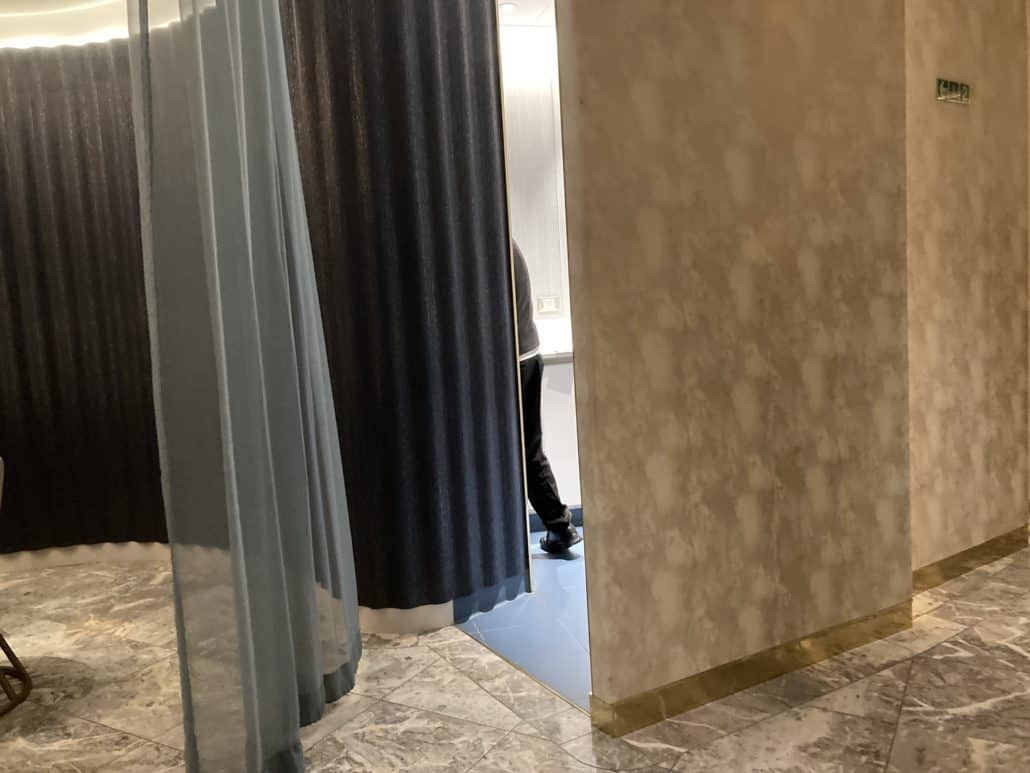 I'll also say that the dining room seems to have one very big design flaw, which I happened to be seated directly next to: There is a relatively small, curved hallway which leads into and out of the kitchen. Over the hour or so during which I was enjoying my meal, I watched at least half a dozen near — and one actual — collisions as the waitstaff hustled in and out of the space. It was clear that they were pretty frustrated by the layout.
Scared You-Know-What-Less
As my final night was coming to a close, I wandered around the ship taking in all the gorgeousness that is a ship at night. I'm a sucker for beautifully-lit areas under a star-filled sky.
I had one last official event to hit, which was an opportunity to try out the various games featured in the Galaxy Pavilion. I haven't had a whole lot of experience with virtual reality, so I was kinda into the idea of testing it out on NCL's dime.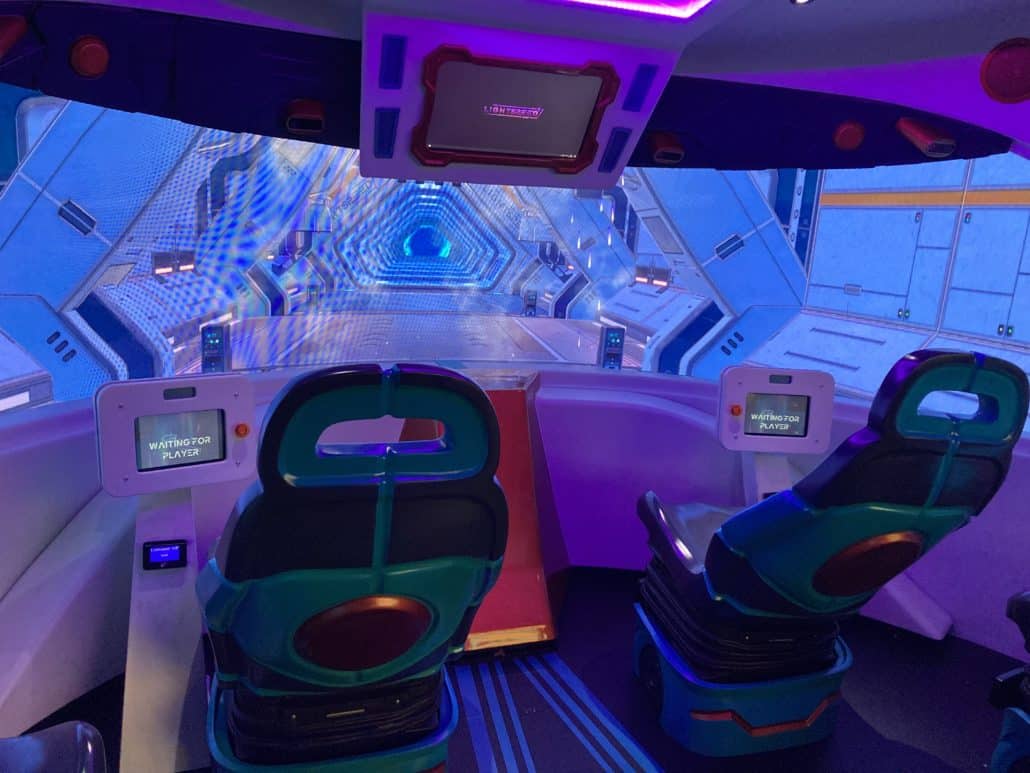 As I wandered around a little nervously, one of the game room's staff suggested I follow him to what he swore was "secretly the best thing on the whole ship." Giggling nervously, a friend and I followed him to The Dark Ride, which turned out to be a room with about eight strange-looking chairs. After being strapped in, we were asked to choose between a few scenarios. "Go with zombies," we were told, so we did. What followed was about six minutes of sheer adrenaline rush as we chased zombies — on foot, by car, through a graveyard, into a cemetery — and tried to prevent them from eating our brains. I may or may not have screamed like a girl… as in the infamous "final girl" in any horror movie. It was a total blast.
Six of us also piled onto a motion simulator that took us for a roller coaster ride through a snow-filled landscape. I'll admit that about halfway through, the experience became too intense for me. Fortunately, I was able to take off the goggles without interrupting the experience for everyone else.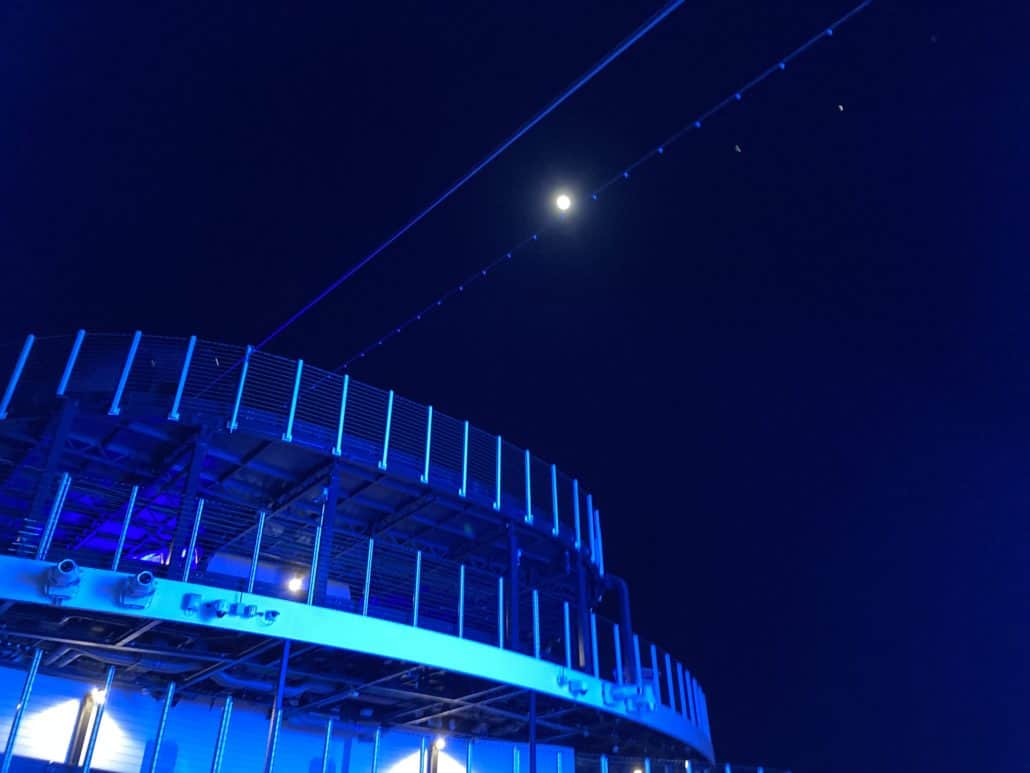 After this it was, sadly, time to call it a night. We'd be docking in New York City early the next morning, and I hadn't even started to pack. As I headed back to my room, I was tempted to stop in the casino or one of the venues around the ship offering live music, but I was, frankly, exhausted.
In the final Trip Report entry, I'll give you my final thoughts on Prima, including what I liked, what I didn't like and who this ship is (and isn't) right for.
Catch up on my other Norwegian Prima trip reports: