A residential cruise ship that promises to give "everyday people the ability to travel the world in luxury without having to leave their home" is a step closer to reality.
Storylines has confirmed an agreement with Brodosplit, the largest shipyard in Croatia, to build the 741 ft. long, 55,000 gross ton MV Narrative. The company says engineering has already commenced and the first steel will be cut next year.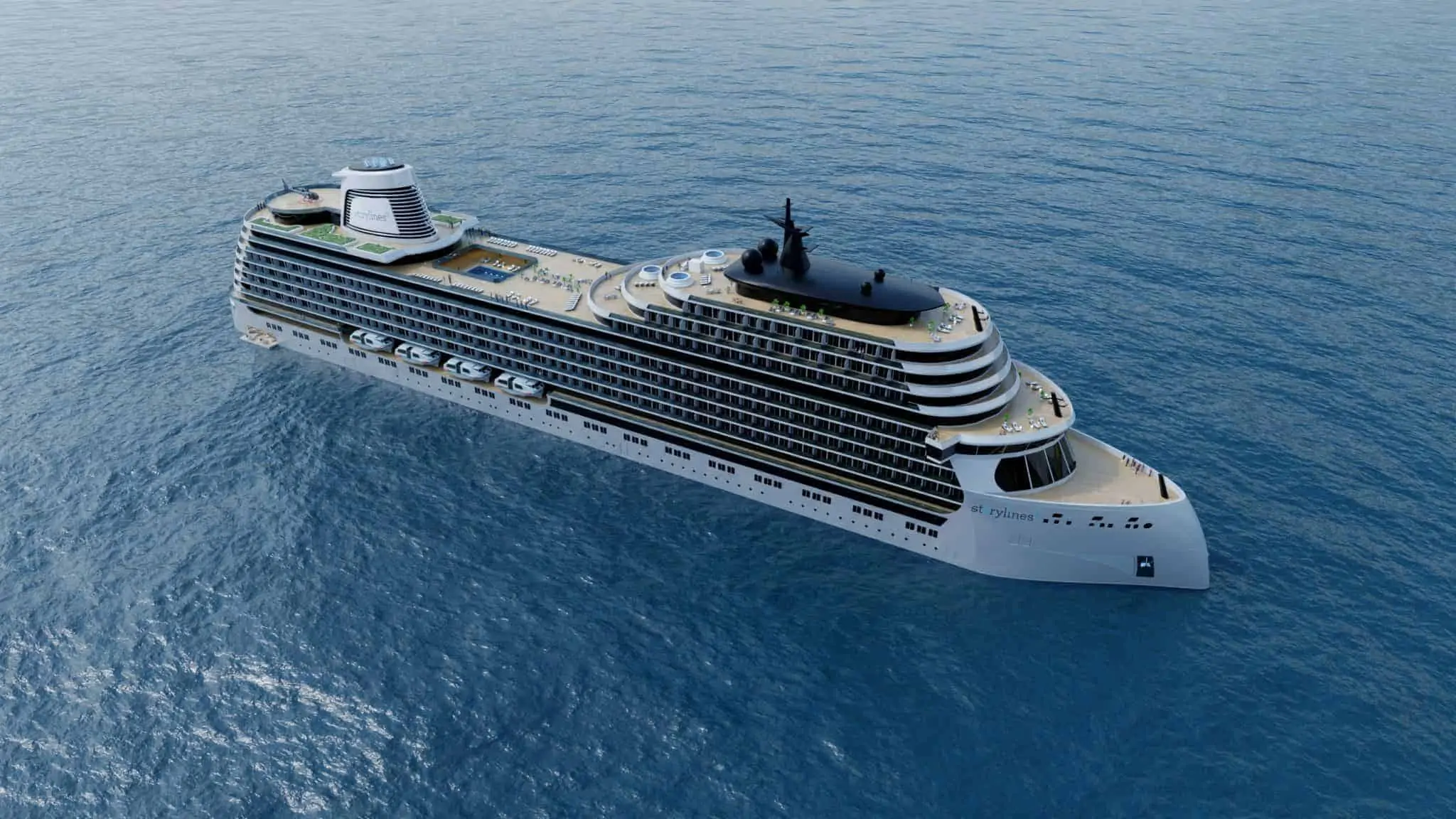 Founder and co-CEO Alister Punton describes the concept as "a residential ship for like-minded travelers to join in a community and travel the globe in luxury."
An All-Inclusive Home At Sea
The Storylines business model sees passenger-owners paying upfront to lease accommodations aboard the MV Narrative for 12-60 years. There are 627 residential units for sale, and according to the company's website, many are already under deposit. 
Fully furnished residences range from 237 sq. ft. to 2411 sq. ft., while pricing starts around $300,000  and soars to more than $8 million for a premium two-level penthouse suite. The 'condo-cabins' can be resold during the lease period if the resident wishes, or they can be rented out to provide income to offset their costs while living aboard.
READ MORE: Can She Be Saved? Queen Mary's Lease To Be Auctioned In May
There are monthly fees as well, which cover upkeep of the ship, its facilities and amenities, and offer guests a nearly all-inclusive experience.
Starting at $2,365 per person, per month, the fees cover all meals, served in over 20 unique dining venues or delivered to the stateroom; wine, beer, and select spirits; gratuities; high-speed WiFi; laundry service; onboard activities and entertainment; visits to an onboard physician; yoga and fitness classes; and full use of gym facilities.

Leisurely Circumnavigating The Globe
The MV Narrative, with a crew of 450, will travel at a leisurely pace through the world's oceans, circumnavigating the globe over a period of about 3.5 years. The ship will spend three to five days in major ports, leaving plenty of time to explore. Even in smaller ports, most stops will include an overnight stay.
Initial plans when Storylines was created in 2016 were to refit an older vessel to its residential model, but after examining multiple scenarios, a new-build was deemed more appropriate. A recent attempt by another company to turn an older ship into an anchored liveaboard cruise ship ended with the vessel — the former Pacific Dawn — being sold for scrap.
A clean slate gives ship architects and designers free rein to realize the founders' vision of a community at sea, and to take advantage of major technological developments making today's ships more efficient and sustainable.
Finding the right shipyard to build the MV Narrative was a challenge. Brodosplit met the bill in part thanks to a diverse skill set. It recently completed construction of expedition vessel Hondius — the first Polar Class 6 vessel ever. It also built the Golden Horizon, the world's largest square-rigged sailing vessel.
Shannon Lee, Storylines founder and co-CEO, says "Working with Brodosplit helps us achieve our founding principles and sustainability goals as their area of expertise includes liquid natural gas (LNG) engine manufacturing."
A Waterfront Marina, Microbrewery, & Hydroponic Gardens
As well as being powered by LNG — the cleanest-burning fossil fuel — MV Narrative will feature reusable energy technologies and energy storage and recovery systems. The ship will also feature amenities including a waterfront marina, microbrewery, art studio, hydroponic gardens, and more.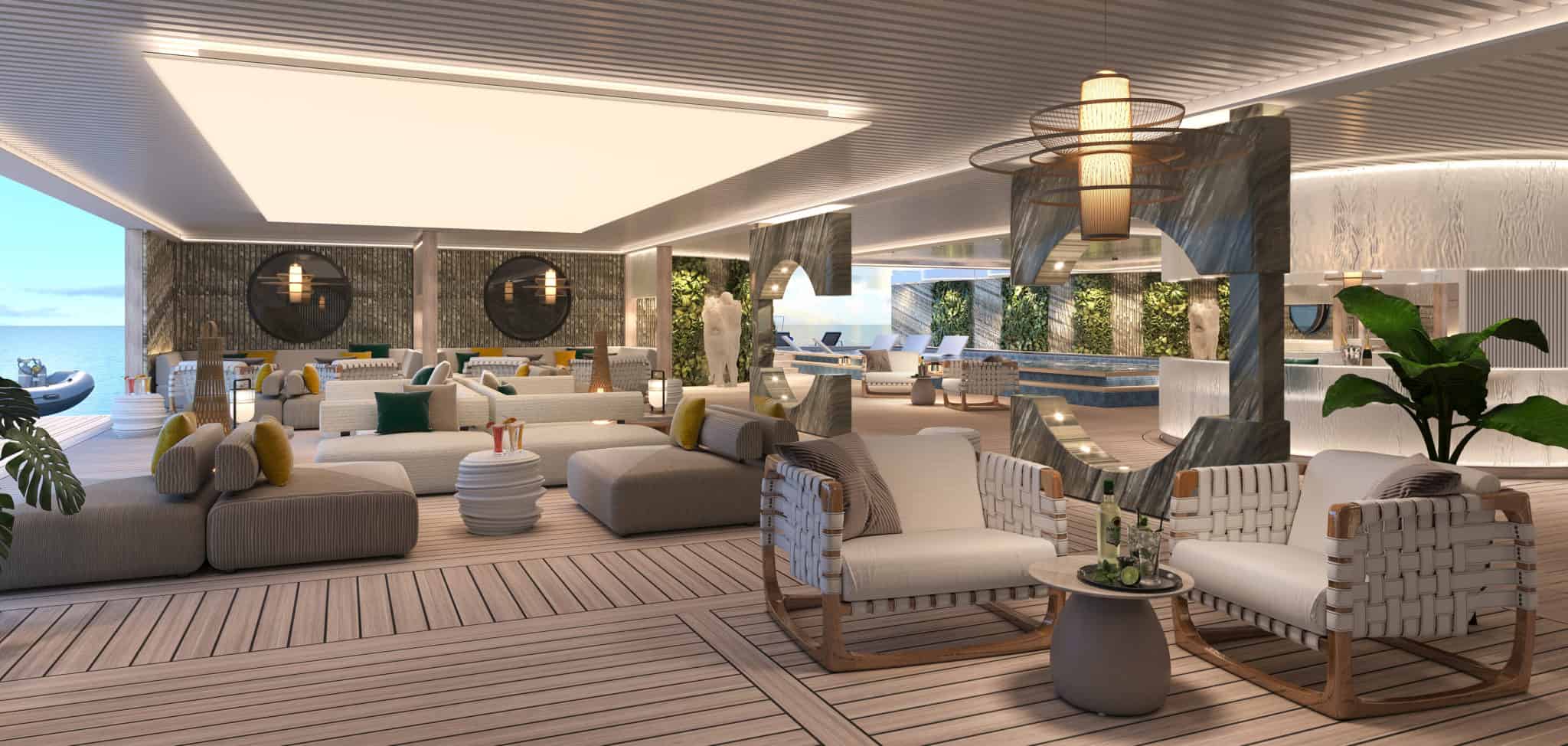 READ MORE: The Cruise-to-Nowhere Battle Cruise Lines Need to Wage
Punton says the global health crisis slowed Storylines' plans, but it turned out to be a blessing in disguise.
"The shipbuilding industry was hit particularly hard by the Covid-19 pandemic and industry-wide delays and cancellations have been inevitable. However, there has been a silver lining with having had a few extra months to adapt to changing COVID-related regulations and to include some additional features that our residents requested, such as additional work spaces."
From Active Retirees To Remote-Working Professionals
Punton also says the pandemic has expanded interest in the residential cruise ship concept, by demonstrating that remote work is viable and giving more people the flexibility to reinvent the way they work and live.
Storylines is looking to attract a diverse blend of travel-loving, adventurous cruisers; from active retirees to remote-working professionals and even families who homeschool their children.
While the entry-level staterooms at 237 sq. ft. might seem small for a living space, Punton says flexible design and innovative storage spaces make them extremely efficient.
Staterooms will feature flexible furniture including queen-size murphy beds that fold up to create space for a writing desk or dining table. Purchasers can consult with Storylines design consultants based in a new office in Miami to customize their space.
[edge_gallery id="141691″]