Based on feedback from those who have already reserved their space, the Storylines residential ship has announced a redesign of deck plans and a long list of new amenities.
The new-build ship — dubbed the MV Narrative — is scheduled to launch in 2023. It promises to deliver an environmentally sustainable ocean residence for a community of adventure lovers seeking immersive cultural experiences around the globe.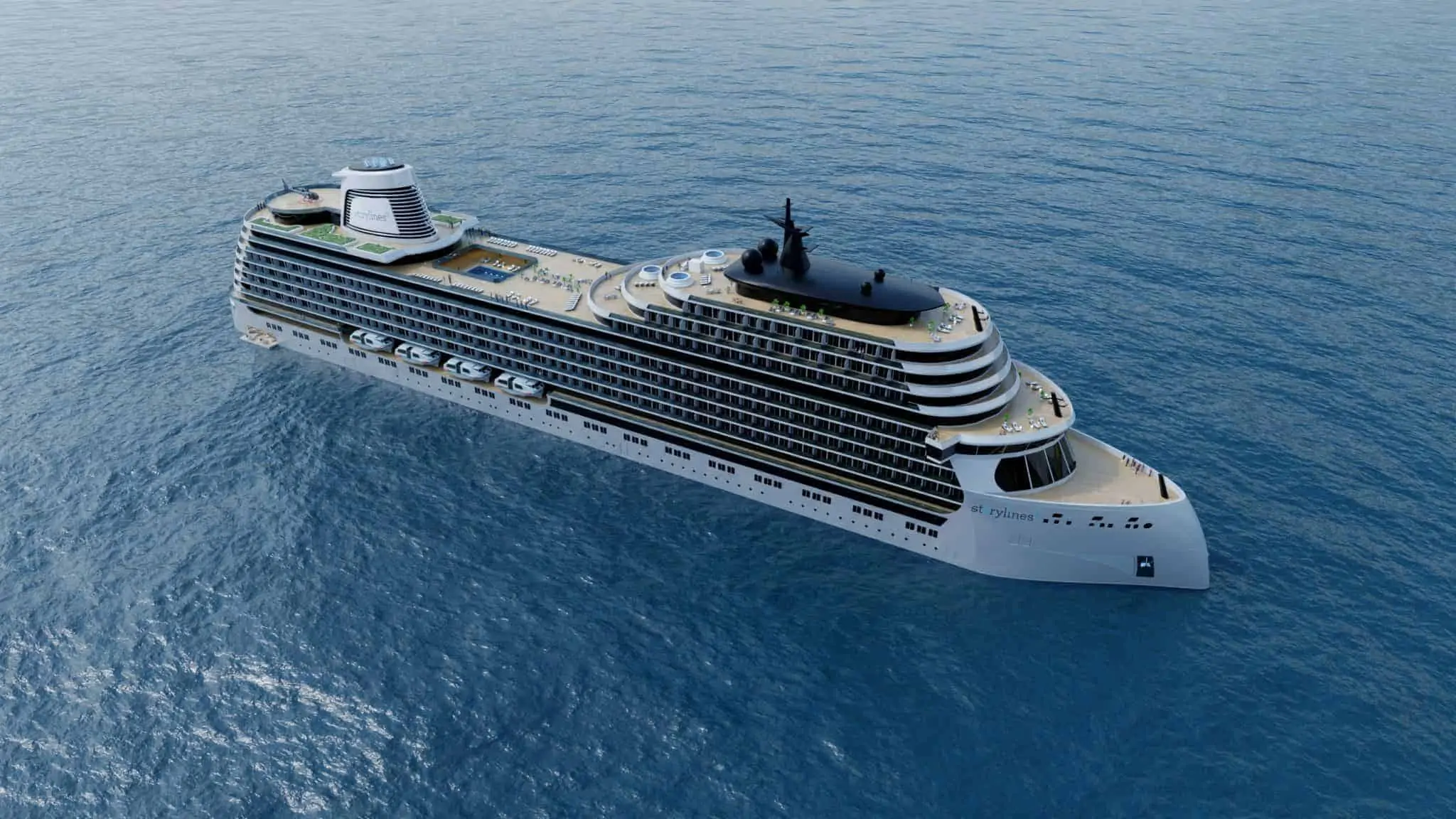 The 741 ft. long, 450-crew member, 55,000 gross ton ship will take its live-aboard owners on a long, leisurely voyage, circumnavigating the globe over a period of about 3.5 years, with stays of three to five days in major ports.
A sample three-month itinerary can be seen here.
While several similar projects have failed to come to fruition, this one seems to have legs. The Storylines business model sees 'owner-residents' paying upfront to lease accommodations for 12-60 years. There are 547 residential units for sale, and according to the company's website, many are already reserved. 
Storylines entered the private residence cruise line market with a primary focus on more affordable entry level options, offering studio and one-bedroom homes at sea starting around $350,000 for a 237 sq. ft. space. Balcony 'condo-cabins' start around $500,000 and offer 337 sq. ft. of living and outdoor space.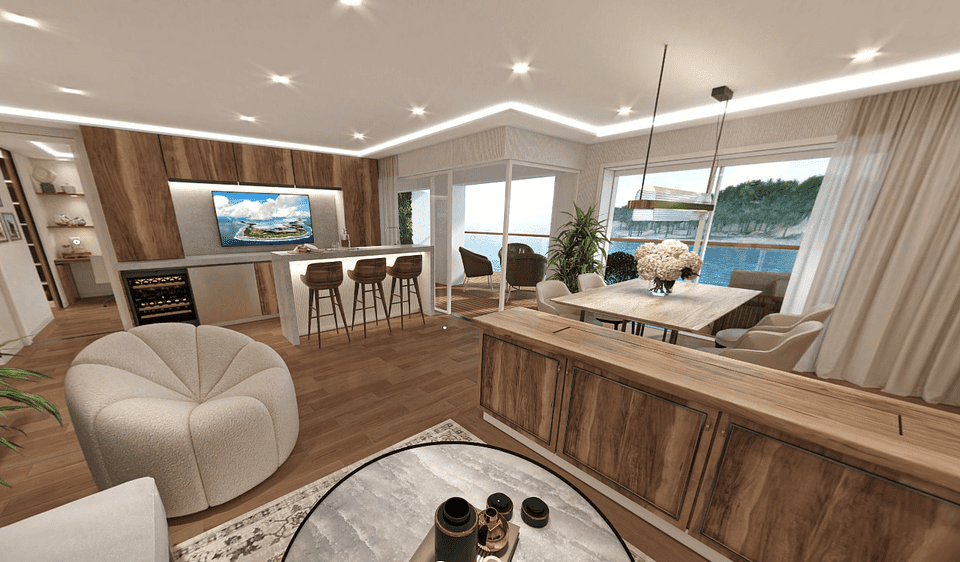 MORE: All Celebrity Edge-Class Ships to Sail in Europe in 2023
There were larger options from the outset, including two-story penthouse residences at 1,529 sq. ft. and an eye-watering $8 million price-tag. But Storylines says many potential buyers were requesting intermediate two- and three-bedroom options.
In response, the Florida-based start-up company reconfigured smaller residences to create 84 larger "upscale homes at sea" ranging from 909-1417 sq. ft, with prices starting from $2,455,000. In the new plans, the number of decks has increased from 17 to 18, while the number of residences available for purchase decreased from 627 to 547.
The updates also include additional crew space and a reconfiguration of the marina deck to accommodate tendering for shore landings.
The plans also include more outdoor spaces for dining and socializing, something in high demand according to recent surveys of the resident community.

MORE: 9 Freebies on Cruise Ships
"Our owner residents want to be able to sleep outside under the stars, watch outdoor movies, play pickleball on an open deck, walk their dogs and dine al fresco," said Storylines sales director Irina Strembitsky. "We were able to deliver on all of their requests including private leasable office spaces for our executives and entrepreneurs."
Here are some of the new amenities:
Compounding pharmacy

Bowling alley

Sports bar with pool tables

Two-level cinema and performance theater

Meeting spaces including board rooms

Shared and private workspaces

Infinity-edge jacuzzi

Pet walking promenade, kennel, vet & grooming facilities

Pickle Ball court

Outdoor cinema

Bali beds
As well as the purchase price, owner/residents will pay monthly fees, starting at $2,365 per person, per month. The fees are for much more than maintenance — they include all meals in more than 20 dining venues; wine, beer, and select spirits; gratuities; high-speed WiFi; laundry pick-up, wash and fold; onboard activities and entertainment; visits to an onboard physician; yoga and fitness classes; and full use of gym facilities.
Previously announced MV Narrative onboard amenities include a 10,000-book library, a microbrewery, and a hydroponic 'garden farm' that will produce herbs, greens, and other foodstuffs. There will be a spa and fitness center, juice bar, and salon. At the aft of the ship will be a marina area with kayaks, scuba gear, and sailboats.