This morning I had every intention of waking up early to finish shooting videos of Carnival Magic's different decks, but the snooze button got the better of me. We can blame the Super Bowl – and the after-parties on board – for that one.  By the time I even thought about waking up, we were docking in Cozumel… so I rolled over and went back to sleep. Two hours later, I woke up just in time for a highlight of the bloggers cruise: The question and answer session with Carnival Brand Ambassador John Heald.
While yesterday's Q&A was focused on the executives, today was all about John. As you might expect of a session with John, it was pretty free-wheeling, with questions covering a wide variety of topics and his trademark humor on display. Among the questions asked this morning were when Carnival planned to roll out photo packages (as have several of their competitors) and, as in yesterday's session, what Carnival is doing to make their various ships more ADA compliant. One thing which was expressed over and over was people's gratitude toward John and all he does for the passengers he so clearly loves.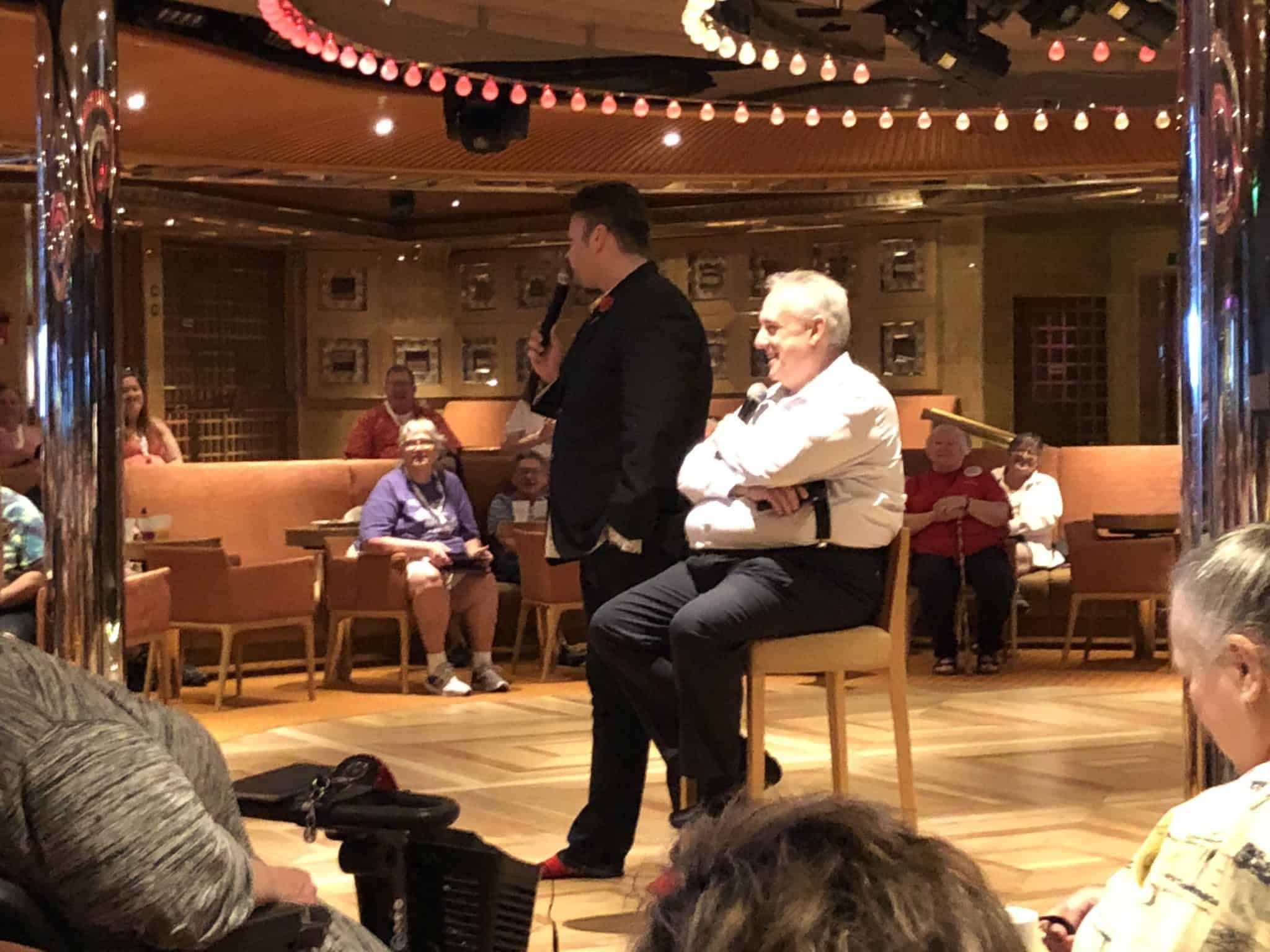 After the session ended, I headed off for my shore excursion. I was spending the day at Nachi Cocom, an all-inclusive resort that my travel agent told me about last May when I was sailing the Carnival Vista. It runs $55 and comes with drinks, food, and an amazing view on the beach.
Bypass the Lines
Since I was attending John's Q&A session, I missed the opportunity to share a ride with everyone else to the resort, so I wound up rolling solo. If you want to get a taxi without waiting in a long line, you can walk outside the gates at the pier and ask the police officer in front of the terminal if he can hail you a cab. He will be more than happy to. For one person from the cruise pier to Nachi Cocoa was $20. It might be cheaper if you're inside the gate, because you can obviously share a cab with someone going to the same place. For me, time and convenience make the added expense worth it. After all, I want to get to the beach, pronto!
Did I ask the cab driver if Cozumel safe? Yes. He said absolutely. He went on to tell me that if the cruise ships were ever to go away the island, it would be a devastating blow to the local economy. The people of Cozumel are very proud of their island, and it's kind of nice to see people taking so much pride in the place they call home.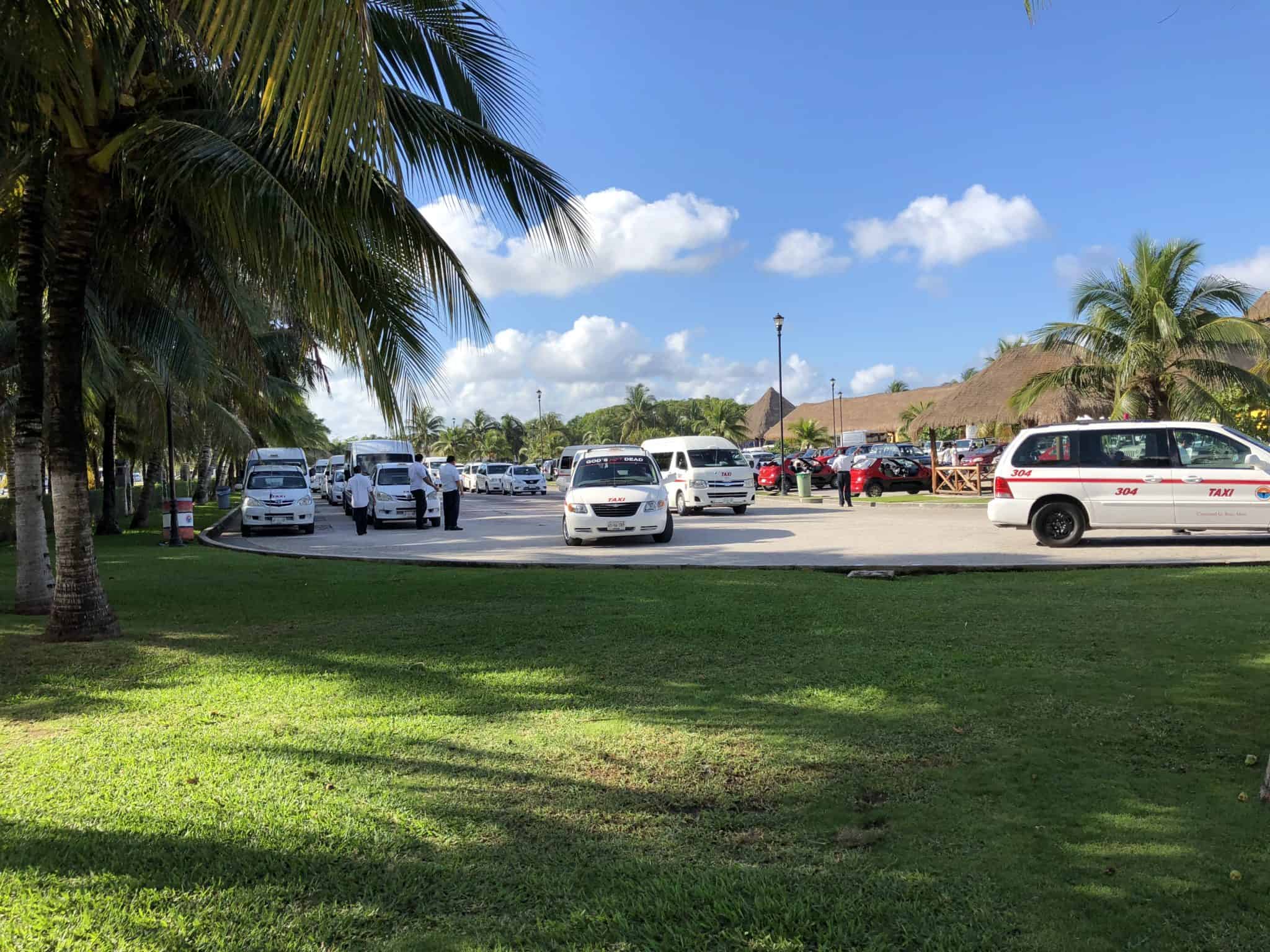 Nachi Cocom
As you can tell by the photos, it was a picture-perfect day in the western Caribbean. I have done a full write-up on this resort in the past, and you can read my Nachi Cocom review here. We stayed at the resort until about 3 p.m. before taking a cab back to the pier. The van was $34 total on the way back for seven of us.
A Facebook reader asks: Would you pick Nachi Cocom over Mr. Sanchos?
Personally, I'd pick Nachi Cocom, because it tends to draw fewer kids. They also control how many guests are allowed entrance each day.  As far as the amenities, they seem about the same, as do the beaches. If you want to compare for yourself, here is the Mr. Sancho's review Heather wrote a while back.
Back at the Pier
If you follow me on social media, you know that I post a lot of photos of cruise ships and today was no exception. We were docked next to Carnival Triumph. The next pier over was playing host to the Norwegian Escape and an MSC ship, while a Disney ship and yet another Norwegian ship were at the other pier. It was a full house, with six in port.
The only thing I don't like about Cozumel is that you because are paraded through a duty-free building, so many people wind up shopping and it can get pretty congested. Especially when all you want to do is get back to the ship. But once out of the duty-free area, it was a simple process to get back on board.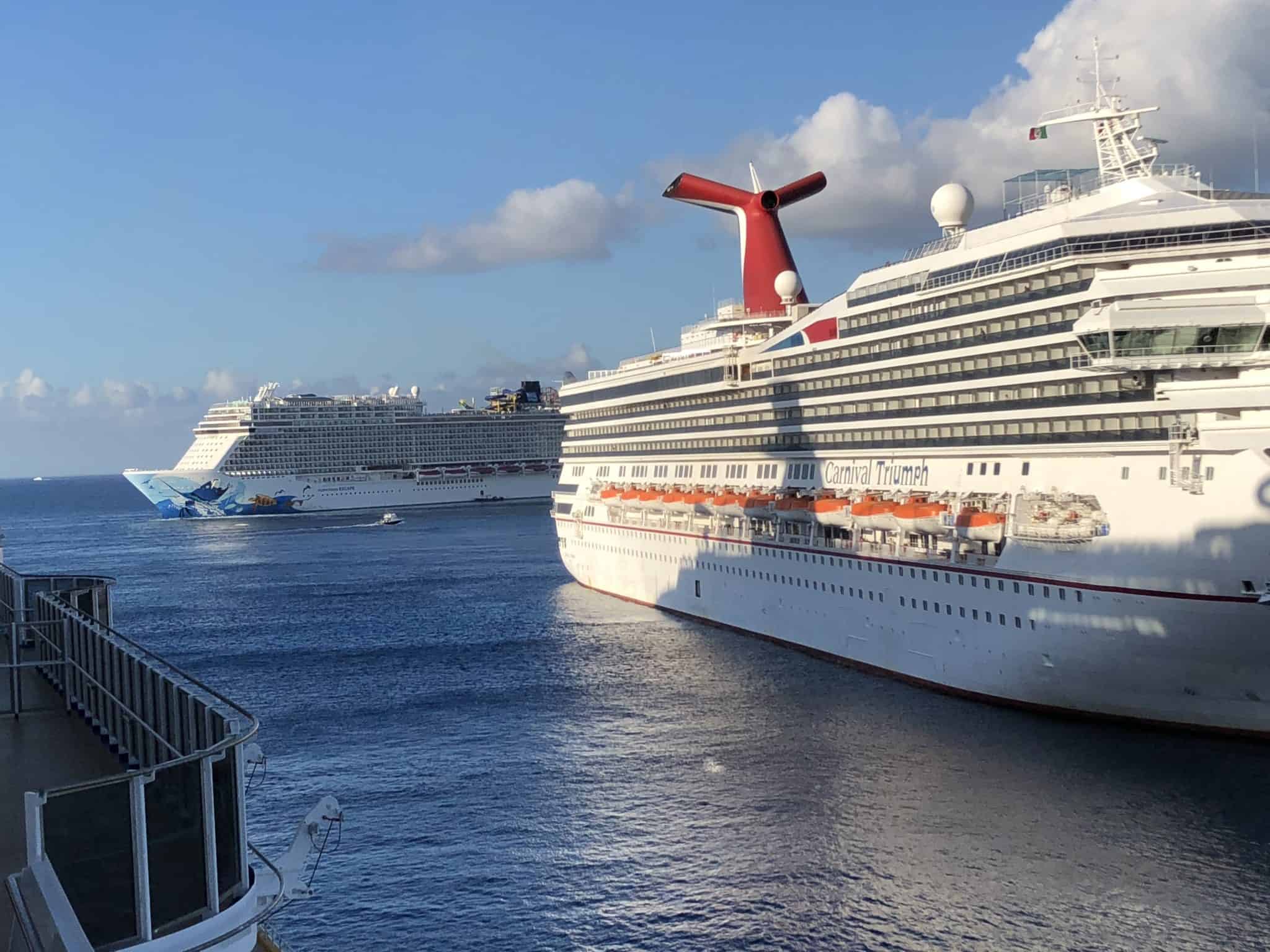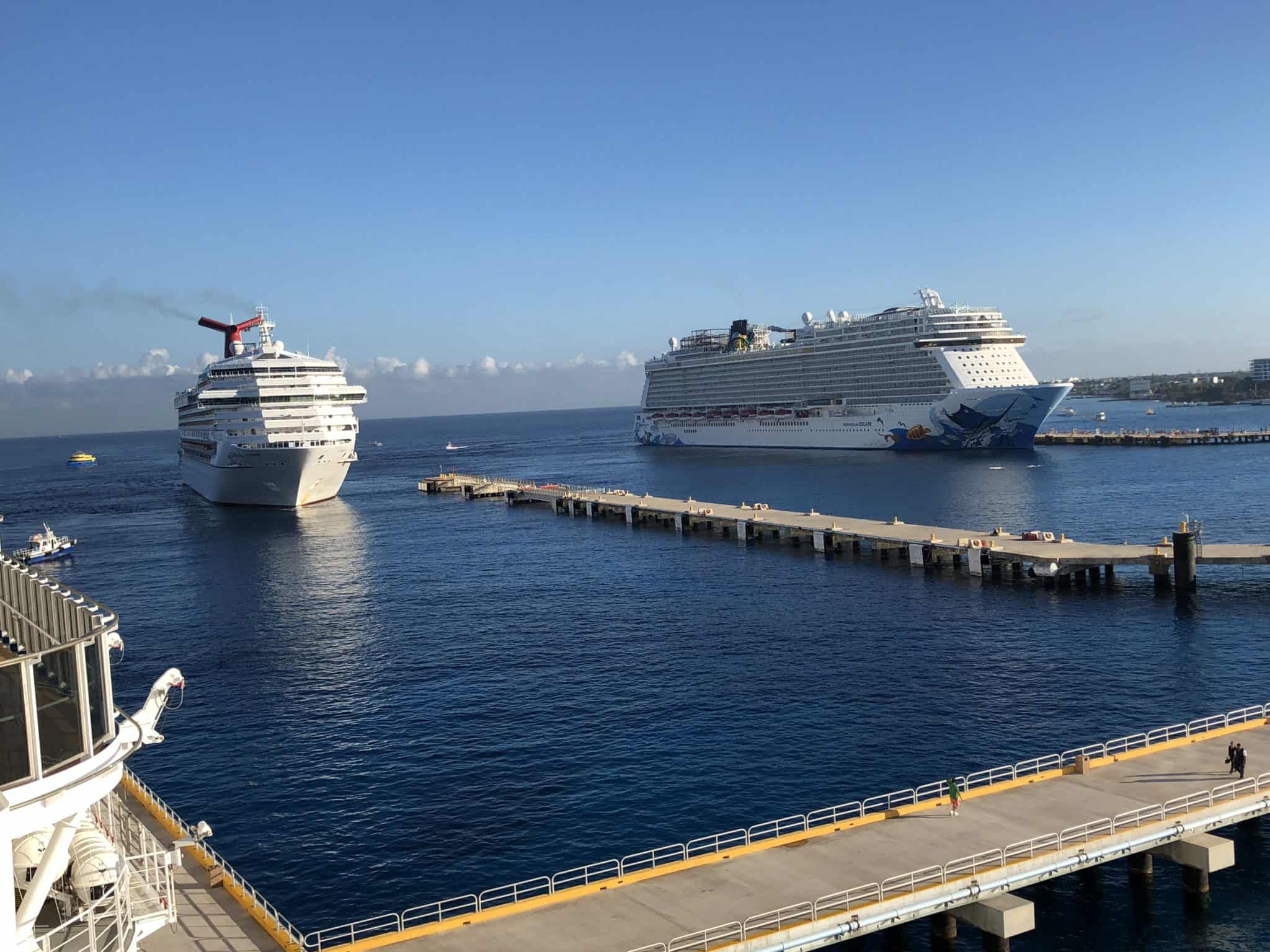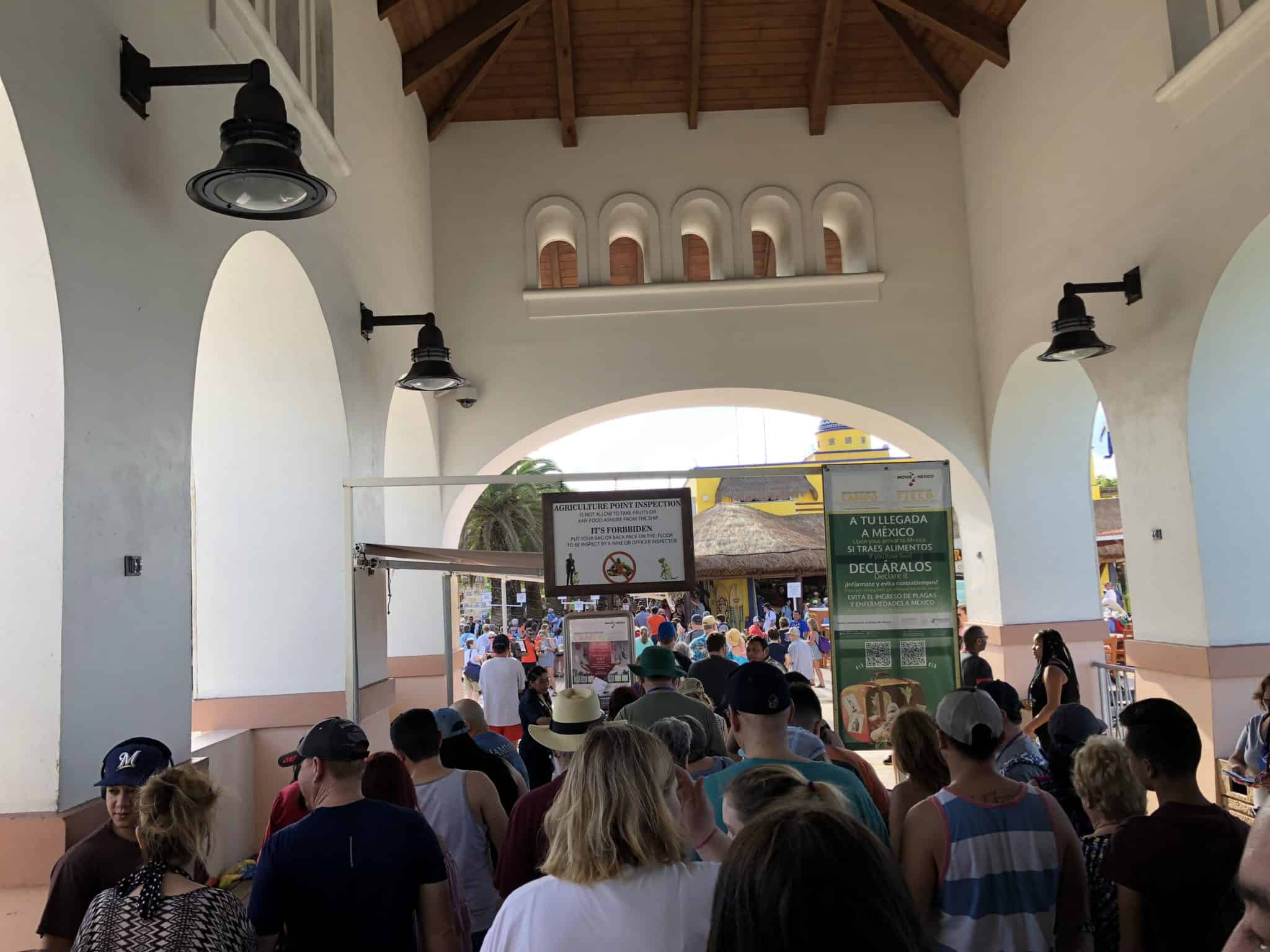 My room faced the pier in Cozumel, and I as far as I can tell, there were no pier runners to entertain folks as they raced back to the ship before it left.
Formal Night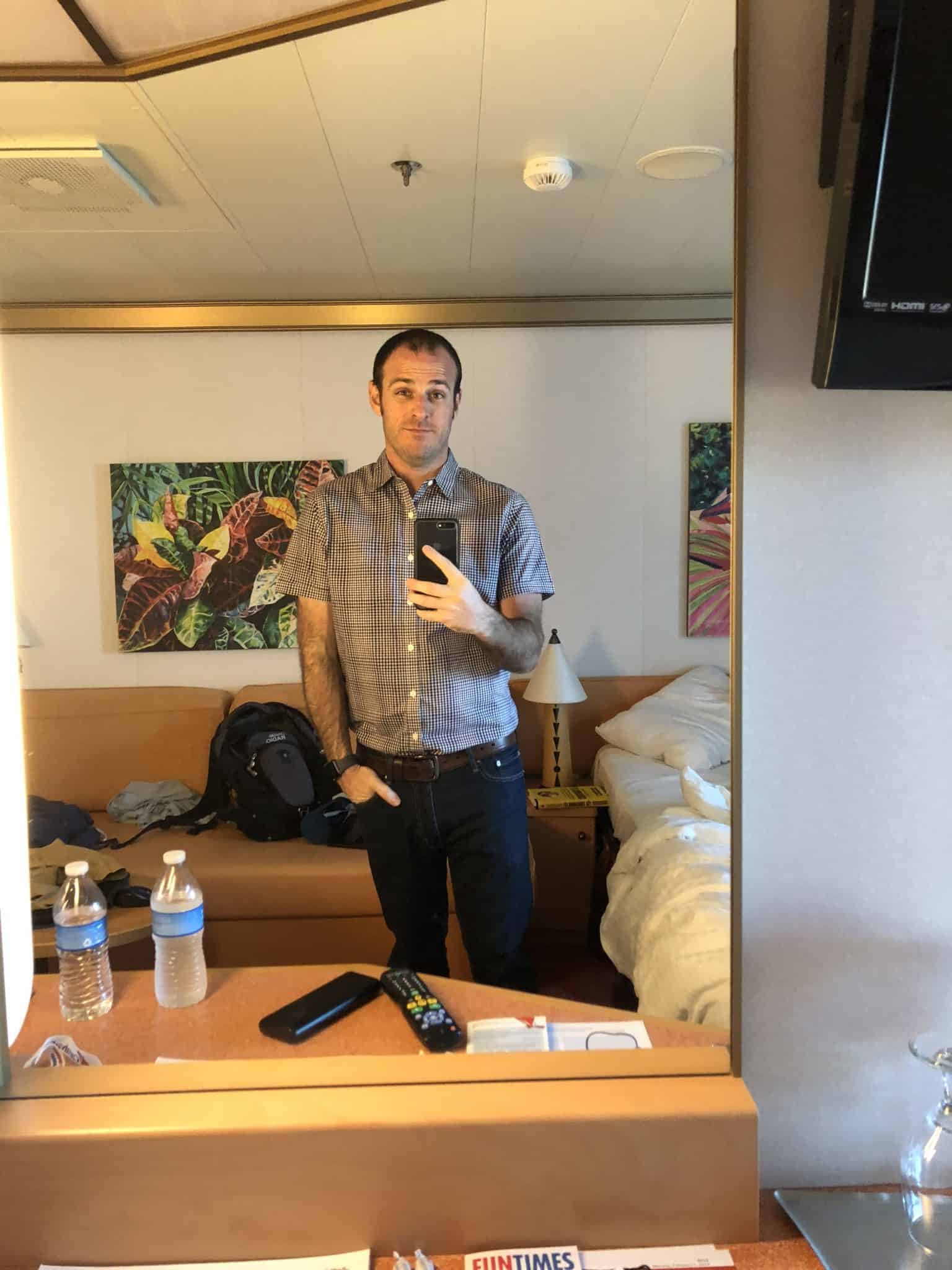 Tonight was formal night so most people were dressed to the nine's…  except me. I don't dress up, and I won't apologize for it. It's just not my style. Now, don't get me wrong… it's not like I showed up in a tank-top and shorts. But my version of dressing up is a nice pair of jeans and a button-down shirt. That's about as far as I go.
I may have derailed my diet at dinner, as I went with the shrimp cocktail, Caesar salad, three lobsters, a piece of prime rib, and a warm chocolate melting cake. And I finished every single bite.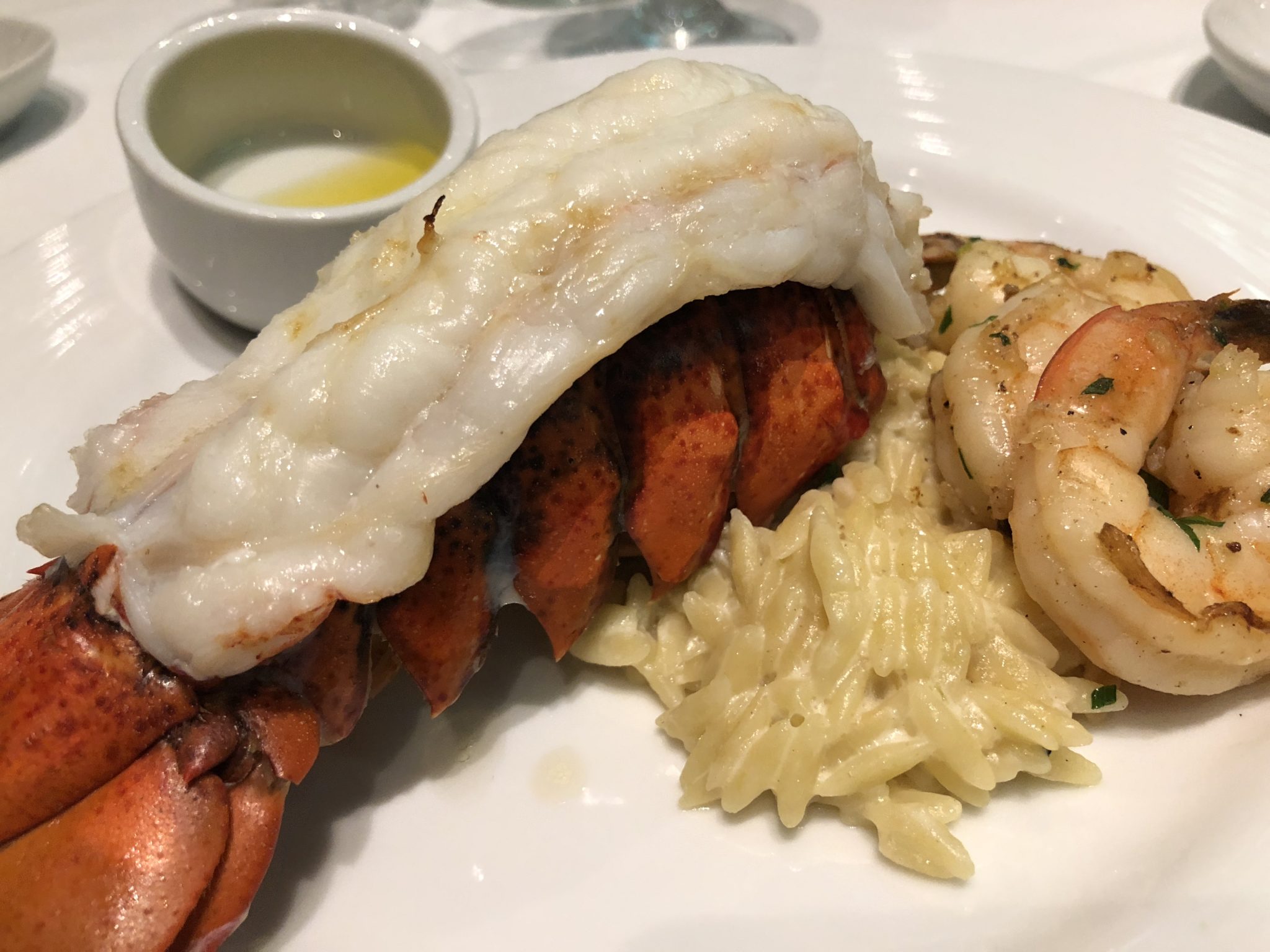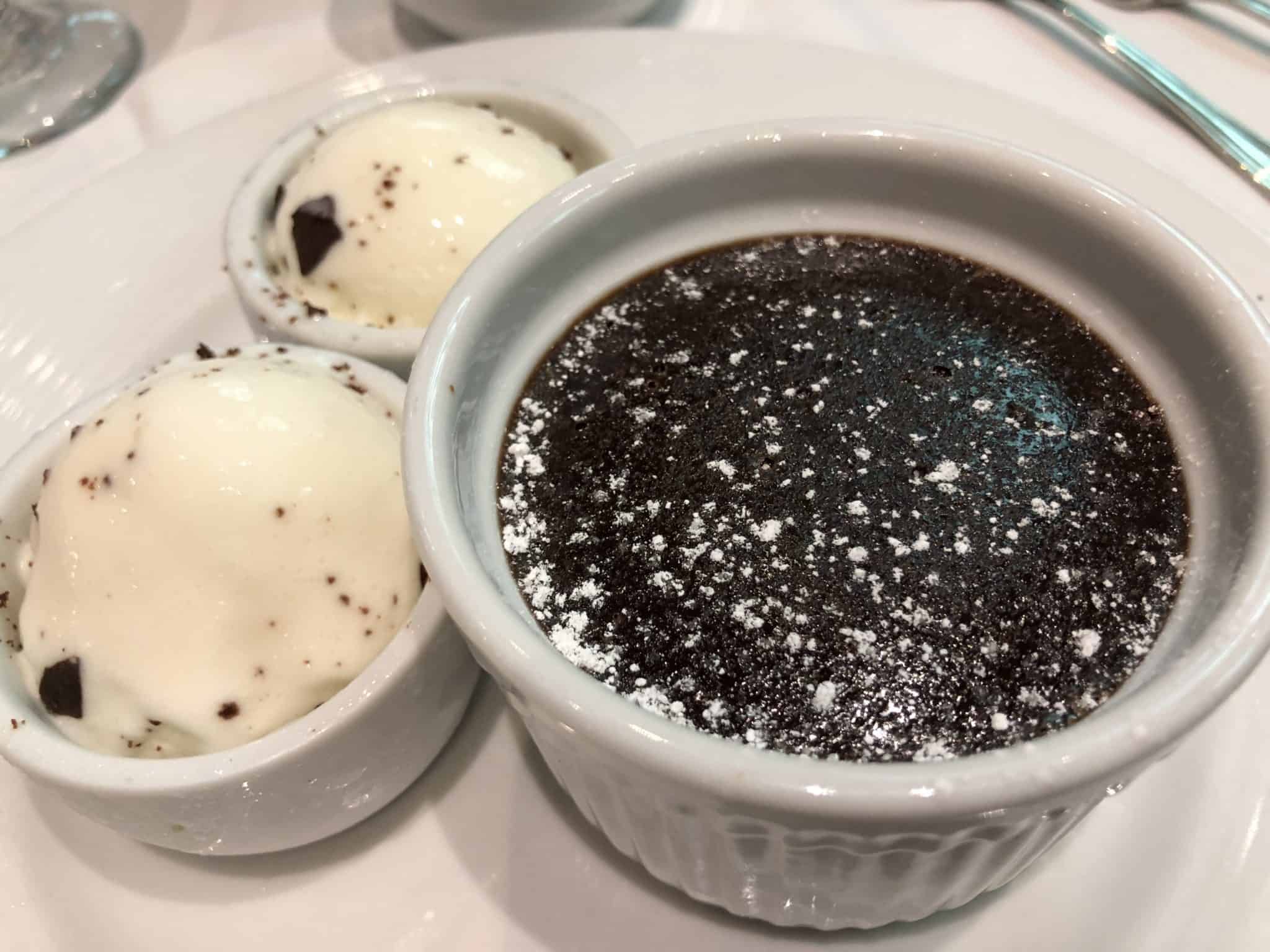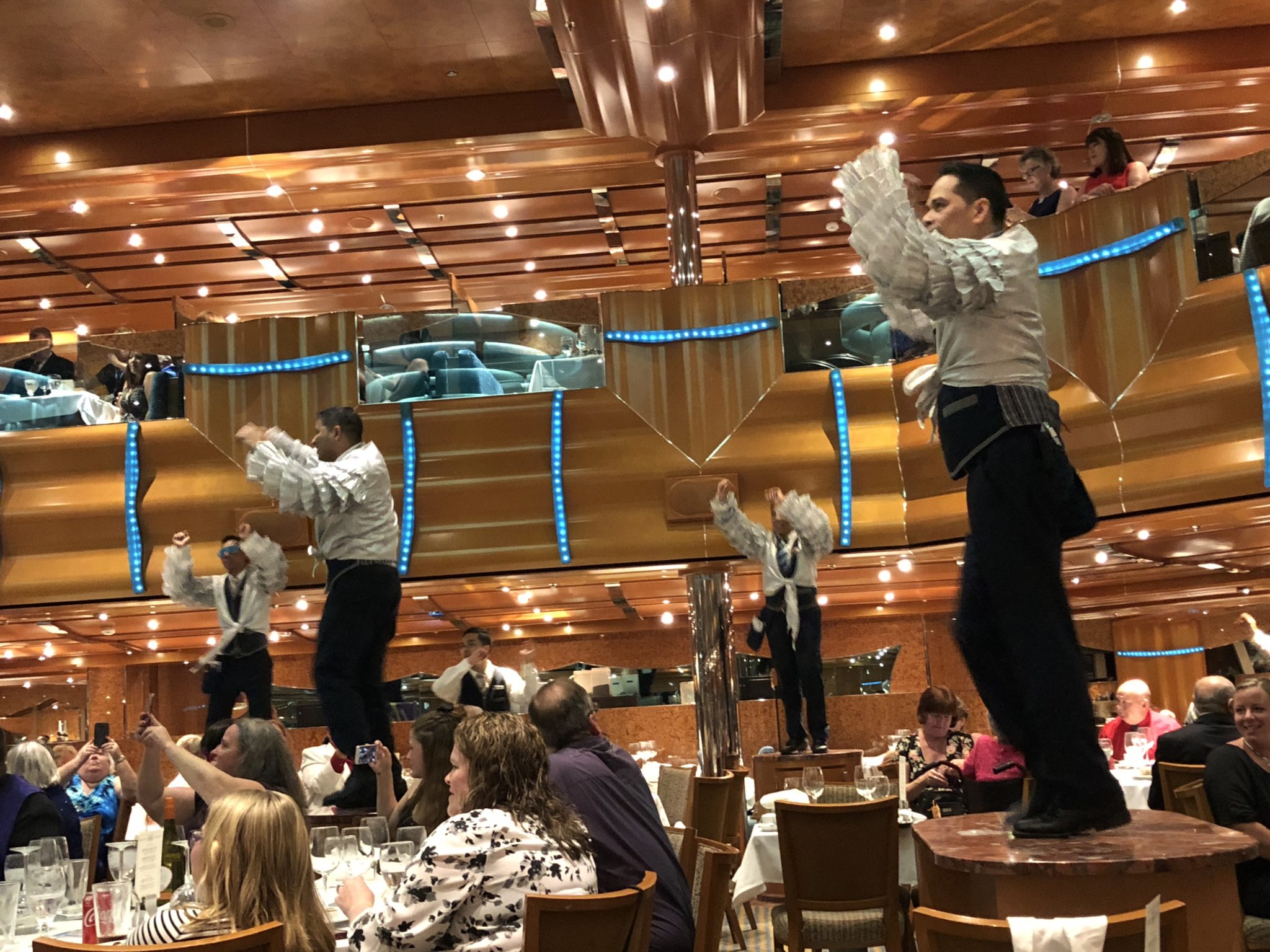 Dinner service was all over the map. We sat down at 6 p.m., and didn't get our dessert until 8 p.m. And don't forget, the late dinner seating is at 8:15 p.m.
Checking Out the Nightlife
Tonight's show in the main theater was Flick!, and since I've seen it a couple times, I wound up skipping it in favor of walking around the ship to see what people were up to. I've said it a couple times already, and I'm going to say it again: This is my favorite Carnival ship. It only took exploring it that first night to really appreciate it, but walking around again tonight made me love it even more. The ship has a flow to it that I really love. The violinists that play in the main atrium are awesome, the soloists around the ship are great, and the cruise director on board, Dr. E, is one of the best in the business.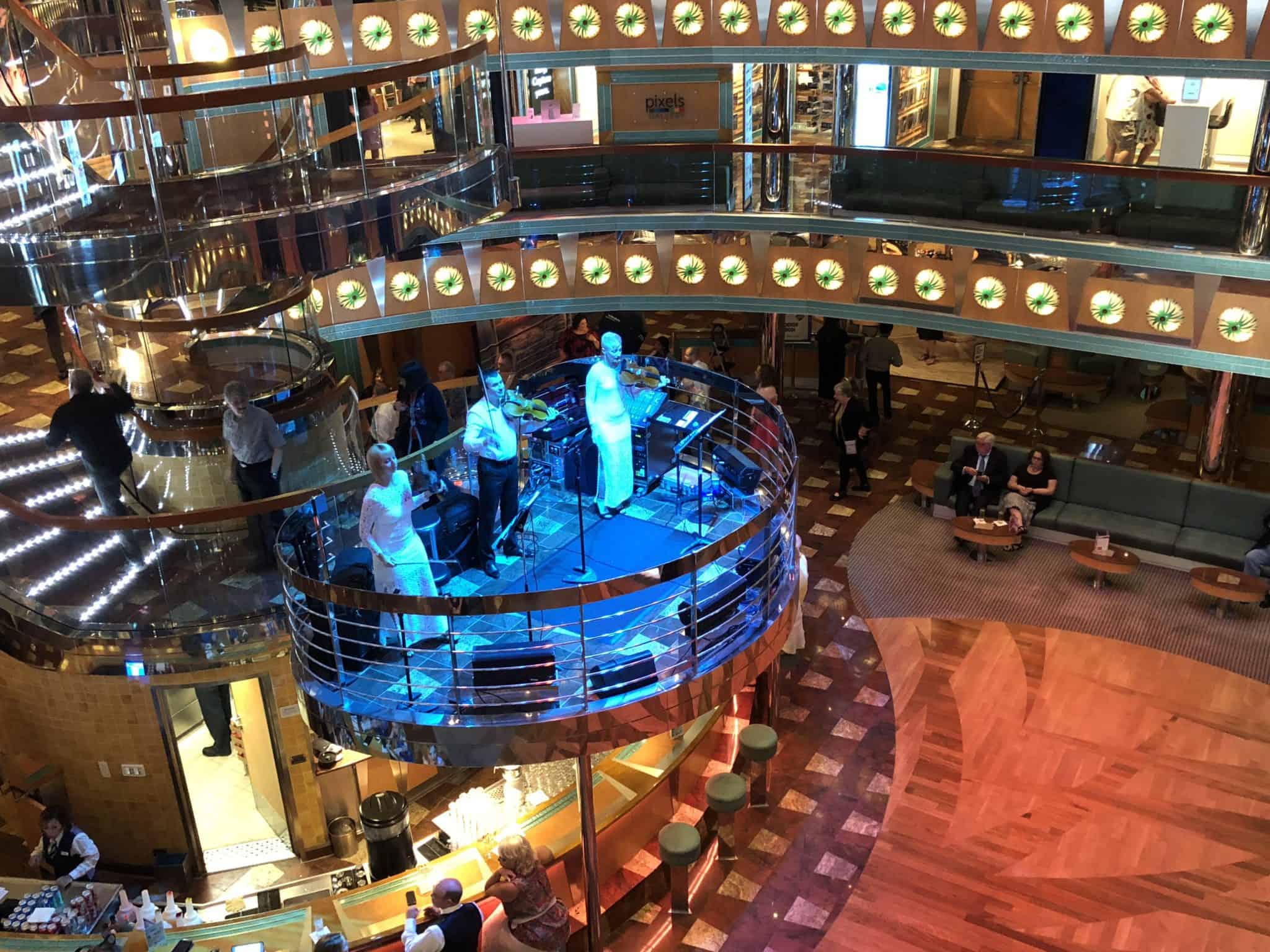 A listener asked via Snapchat: Did Carnival increase the price of their Budweiser and Dos Equis beer?
I haven't ordered beer on a ship in over a year, so I'm not sure what they used to be, but I did go to the bar and checked out the prices. The Budweiser is $6.25 and the Dos Equis is $5.75 per bottle. And if you're wondering, their hard apple cider is $6.50.
They delivered the VIFP gift to my room tonight during turndown service, and it's a travel blanket featuring the Carnival logo. Pretty snazzy.
Tomorrow we are in Belize, and I have Wonders of the Barrier Reef Tour booked through the ship. Belize is a tender port because of the coral reef system offshore. The tender ride to the shore takes about 20 minutes. For our shore excursion in the morning, the boat will pick us up alongside the pier and take us straight to the reef.
The excursion starts early, so on that note, goodnight!