Today I embarked on the Carnival Magic out of Port Canaveral for a seven-night western Caribbean cruise. There are a couple reasons for sailing this particular ship this week. The first is that I haven't been on her since the year she joined the fleet in 2011.
Random side note: I was sailing on this ship when they captured Bin Laden on May 2, 2011.
This also happens to be the 11th Annual Blogger's Cruise hosted by Carnival Brand Ambassador John Heald, which is always a good time. Why? Because there are 650 folks on board who are big fans of both the line and Heald… which probably means that poor guy won't have a minute's peace, what with people wanting to chat him up and grab a selfie. (Given that he loves Carnival's loyal customers, he'll no doubt love every minute of it.)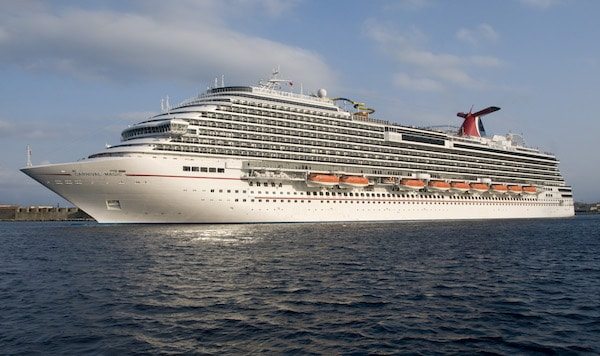 Here is our itinerary:
Day 1: Port Canaveral
Day 2: Fun Day at Sea
Day 3: Cozumel
Day 4: Belize
Day 5: Isla Roatan
Day 6: Costa Maya
Day 7: Fun Day at Sea
Day 8: Home
Heading to Cocoa Beach Pre-Cruise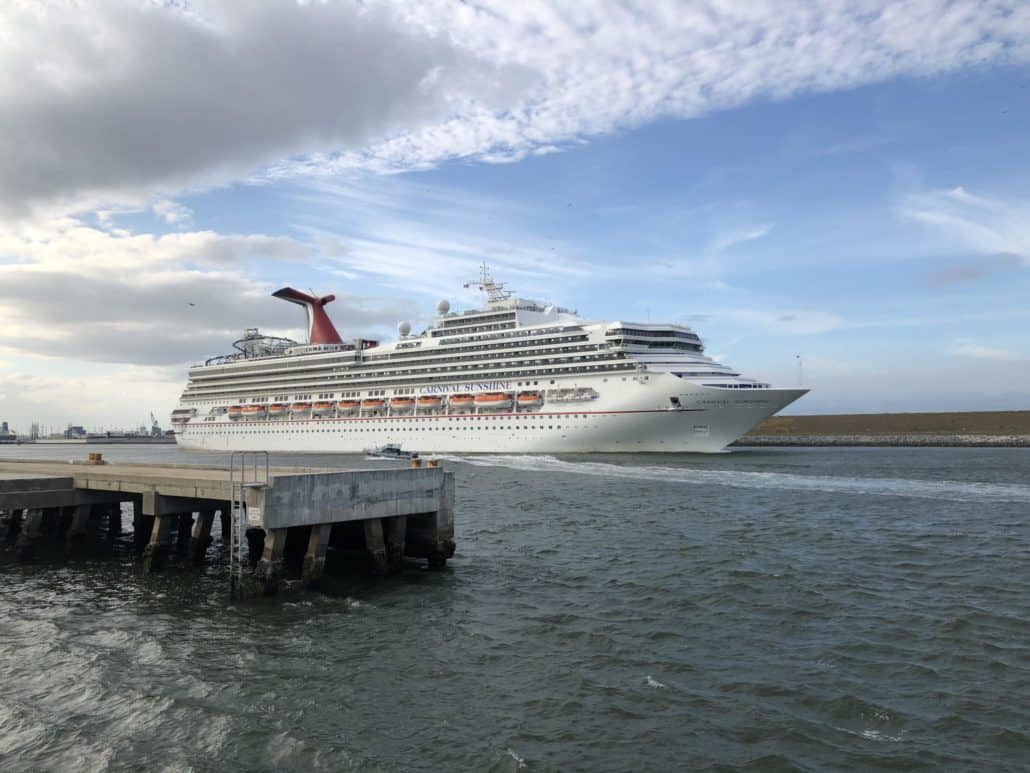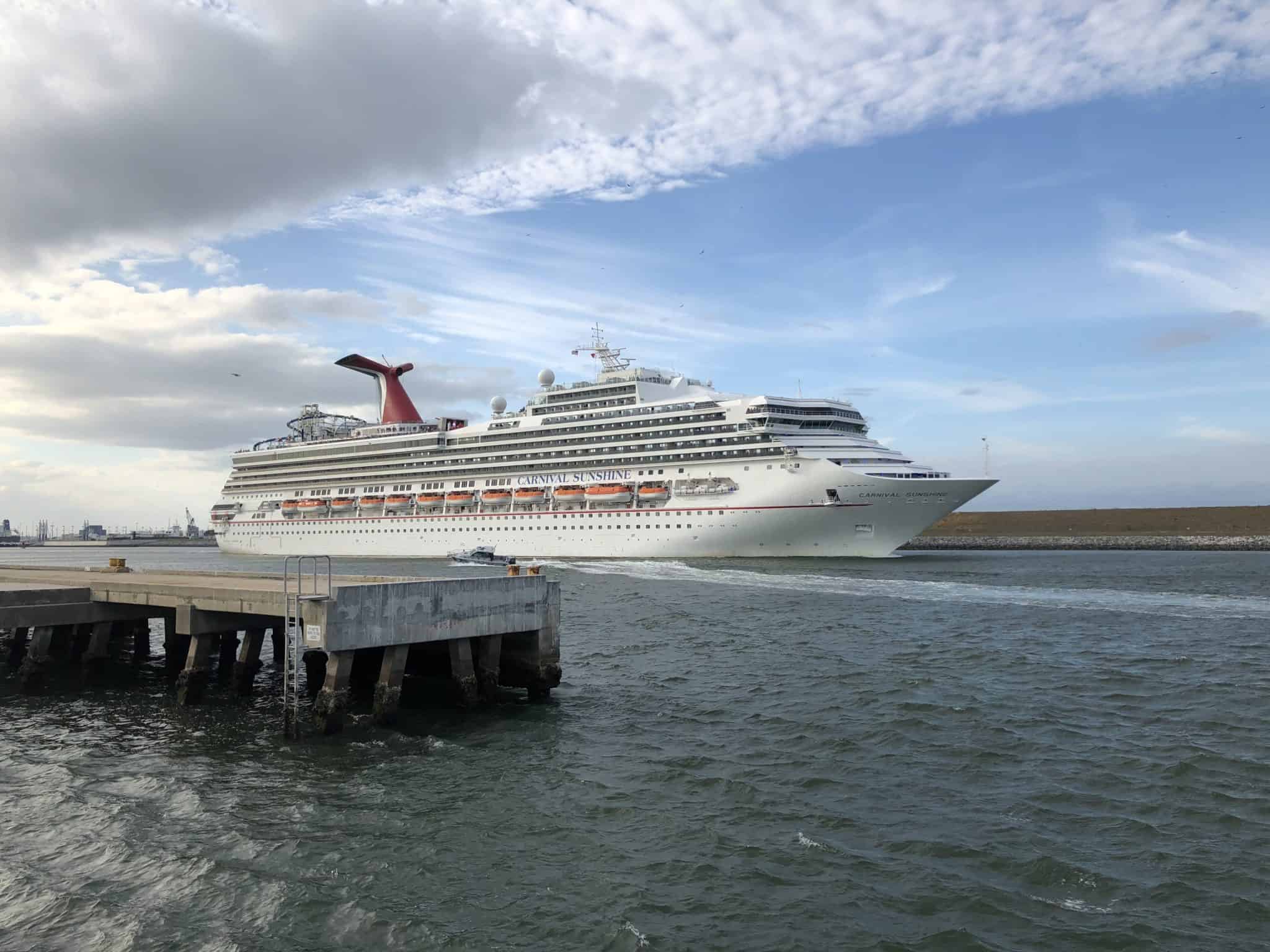 Yesterday, I was able to board the Carnival Sunshine for a few hours to take some pictures for future stories, so I came down a day early. I also went down to the boat ramp to watch her leave.
My travel agent booked me at Comfort Inn and Suites Cocoa Beach. The hotel is in a great location a couple blocks from the ocean and across the street from several stores (perfect for picking up those last minute things you always remember that you forgot to pack the minute you walk out the door). I swung by the WalMart to pick up a new suitcase because it would seem I've finally outgrown my 22-inch roller bag. I know a lot of people love Cocoa Beach — and especially the Ron Jon's surf shop, which is open 24/7 for all your surf-related needs, apparently – but I haven't ever really spent a lot of time there.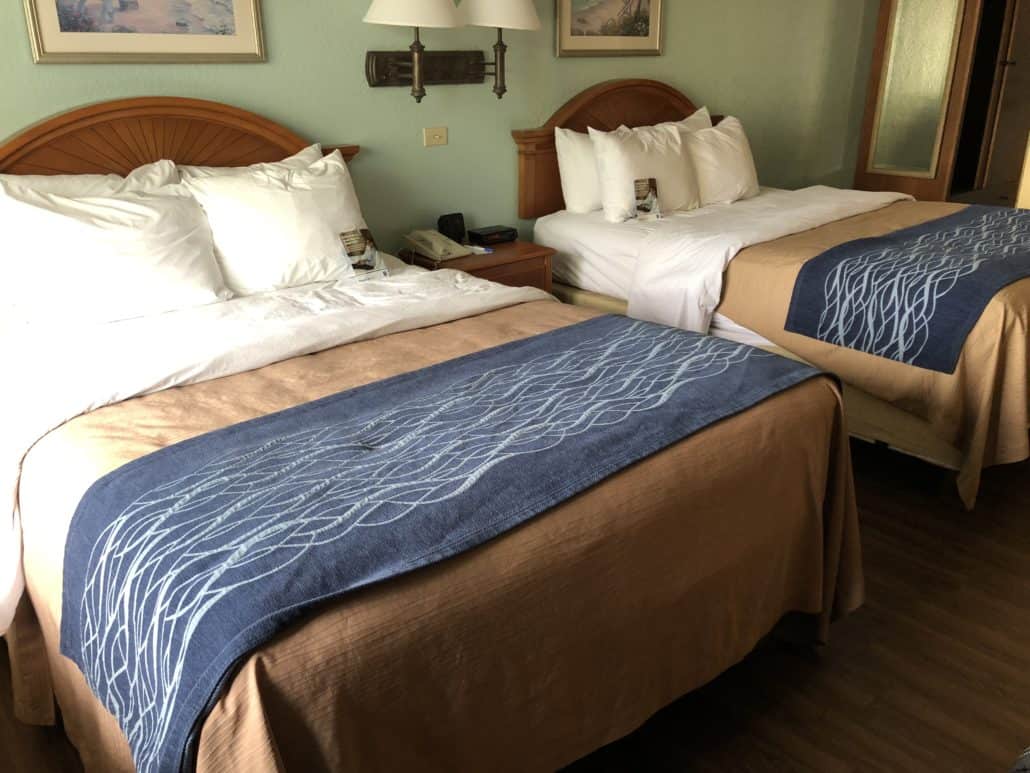 The hotel had my three requirements: free parking, free wi-fi, and free breakfast… although I overslept and missed my chance at that last one.
Embarkation

To show you the timeline, I'll timestamp my embarkation. I left the hotel at 10:45 and got to the pier at 11:00. My check-in time was scheduled between 12-12:30, but because I have platinum status I was able to check in as soon as I arrived at the pier. (I'm told Port Canaveral isn't all that strict at enforcing the arrival times, this seems to vary, port to port.)
ARRIVED AT PIER: 11: 03 am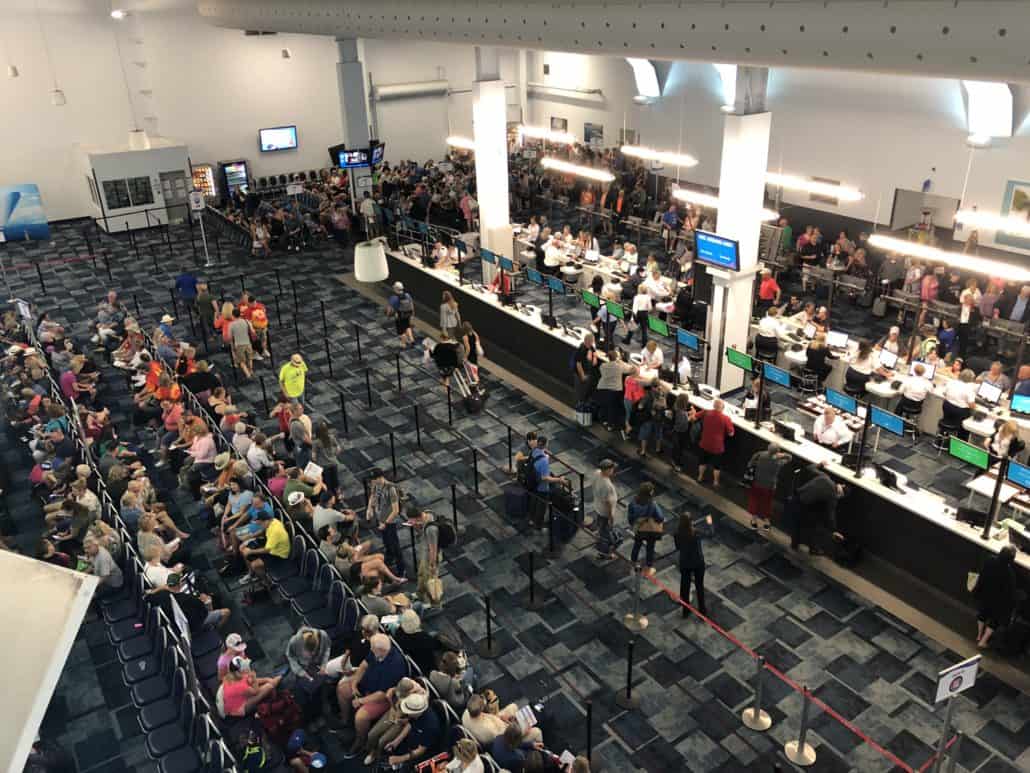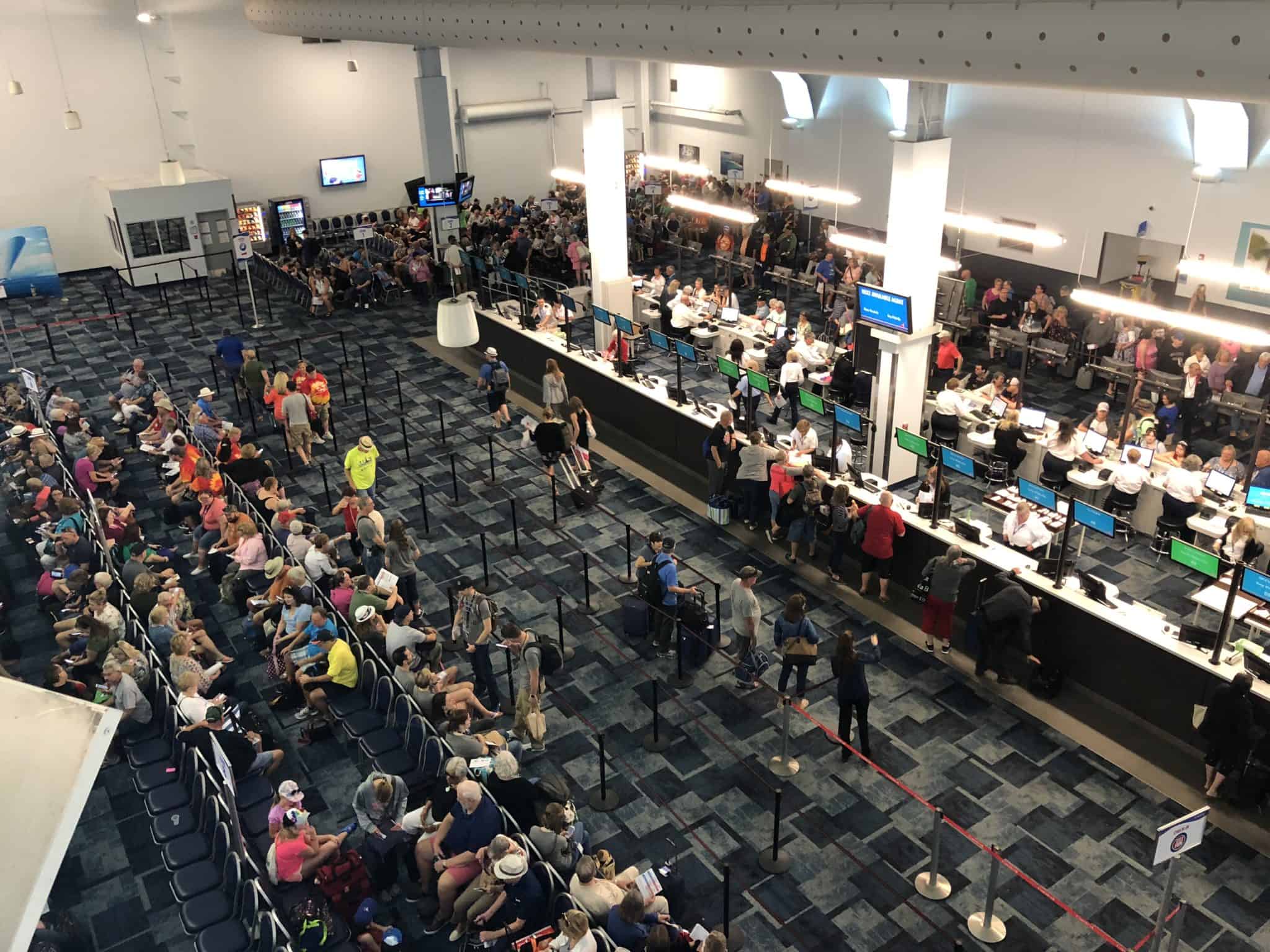 They had three ships in port today: Norwegian Epic, Disney Fantasy, and us, Carnival Magic. When I arrived, the lines were starting to form, but the flow of traffic seemed to be moving pretty quickly.
This cruise I parked in the port's parking garage (to the tune of $15 per day). There are other lots in the area that are cheaper, but thanks to my ADD, standing in line and waiting for a shuttle is practically painful. So while I sometimes look for cheaper options (all the better to save for the next cruise), this time I decided to pony up the cash and park at the port.
CHECKED LUGGAGE: 11:14
There were several porters on duty when I went to check my bag. I'd already printed out my baggage tab, so all they had to do was staple it. (In hindsight, I should have used a plastic protector for my luggage tag. You might mock people who do that, but those paper tags can and do fall off when being handled. I counted 19 bags which wound up at guest services because they didn't have tags. And who wants to start off their vacation dealing with that?)
WALKED INTO TERMINAL: 11:23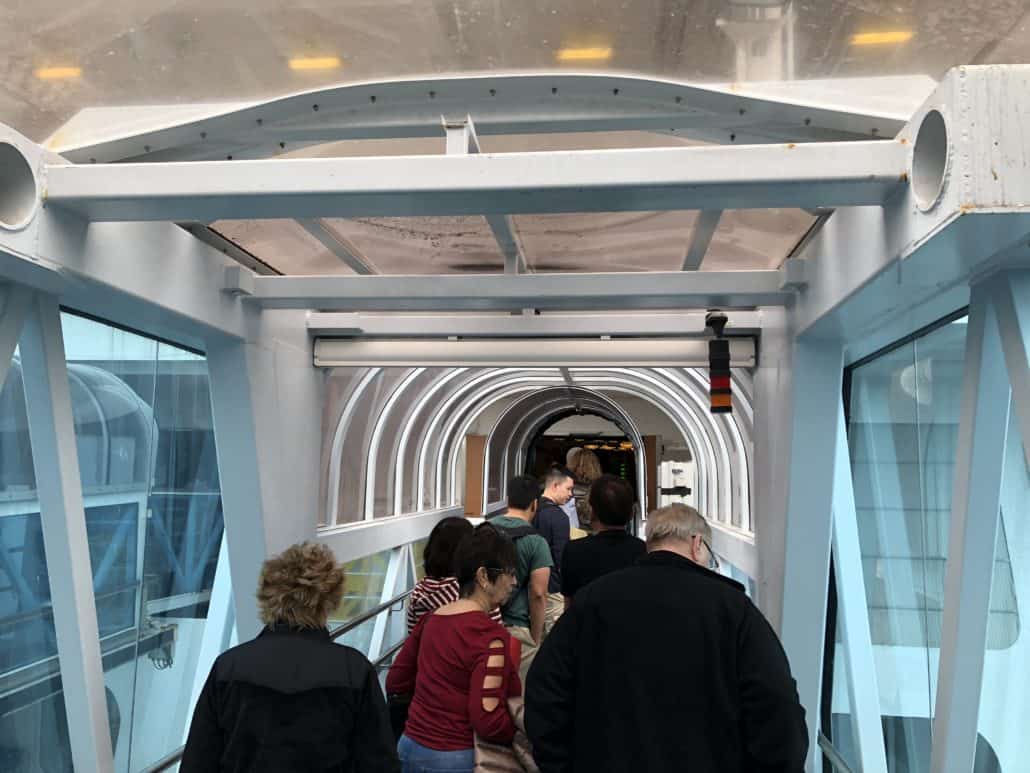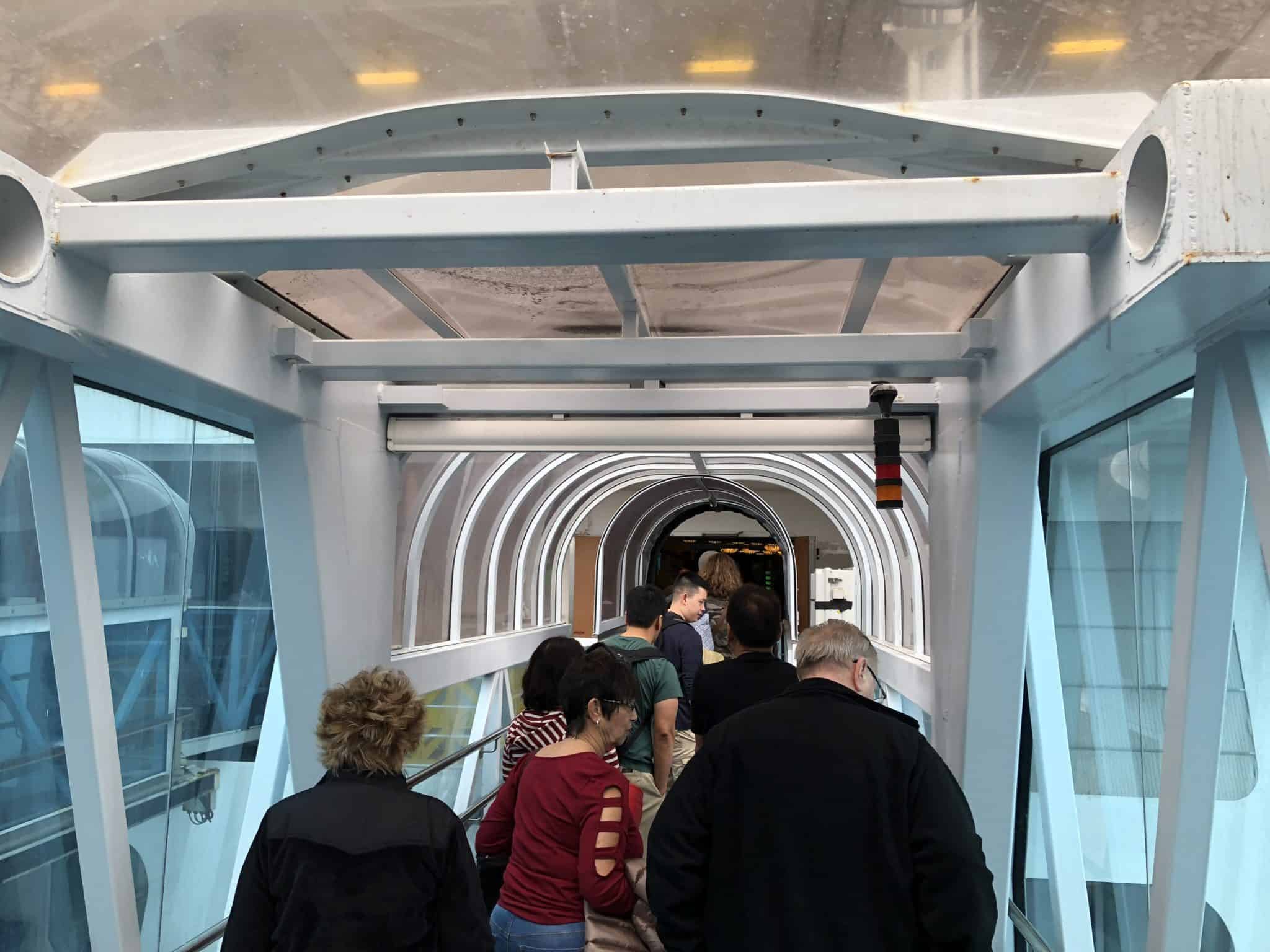 I boarded via the priority line and waited a couple minutes before having contact with the first agent. She checked my name against the manifest and cleared me to go through security. Security was flawless, and I went right to the check-in agent. In Port Canaveral, the room keys are still assigned to you at the pier. Rumor has it, however, that they'll soon switch over to the system where your keys are waiting for you in the mailbox outside your room.
WALKED ON SHIP: 11:25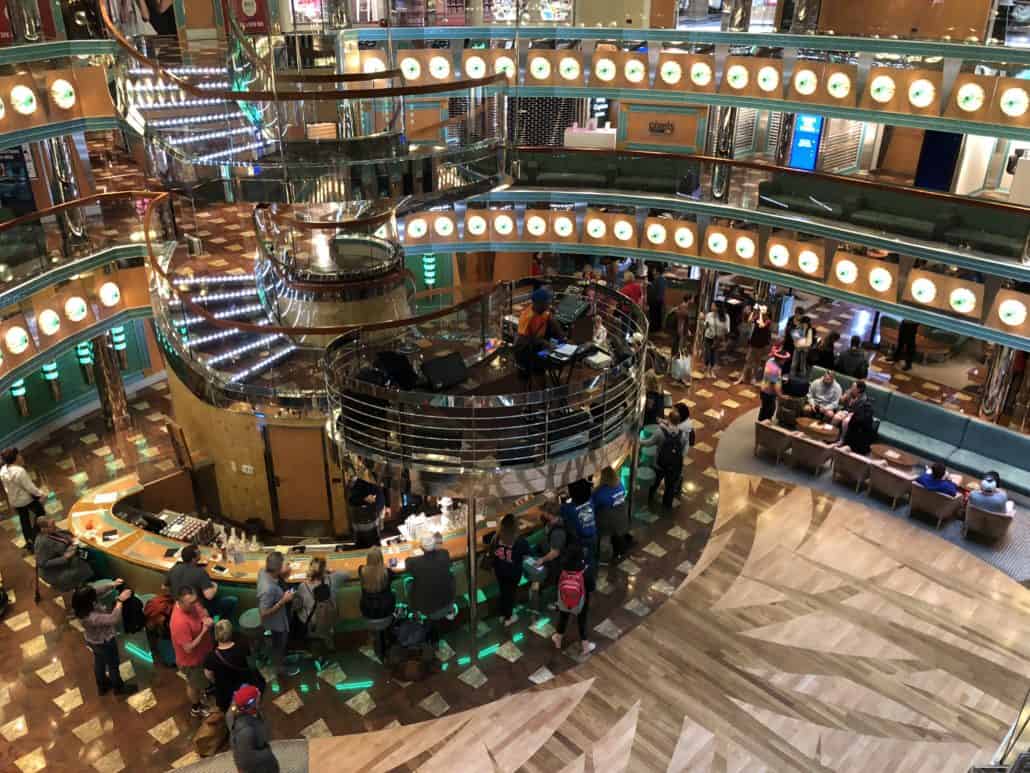 This was seriously the quickest embarkation I've ever done. Granted, having platinum status makes a very big difference. (If you don't have platinum status but still want to get on board as quickly as possible, look into purchasing the Faster To The Fun pass. But do it as soon as you know you're definitely sailing, as they sell a limited number of them.)
Checking Out My Stateroom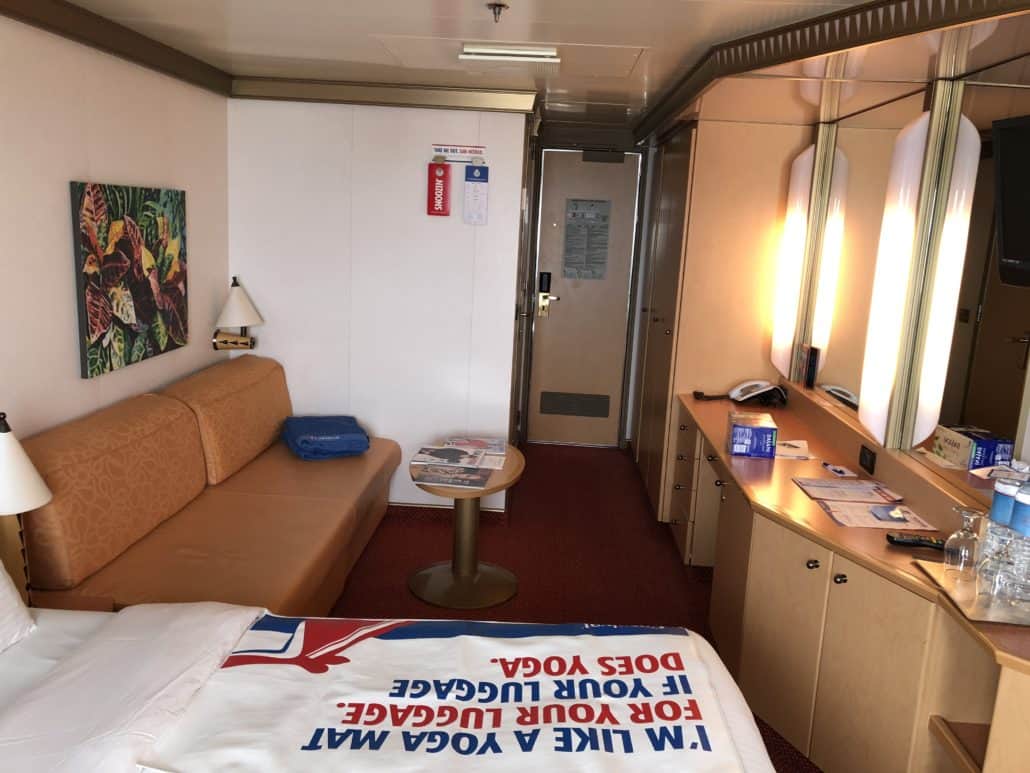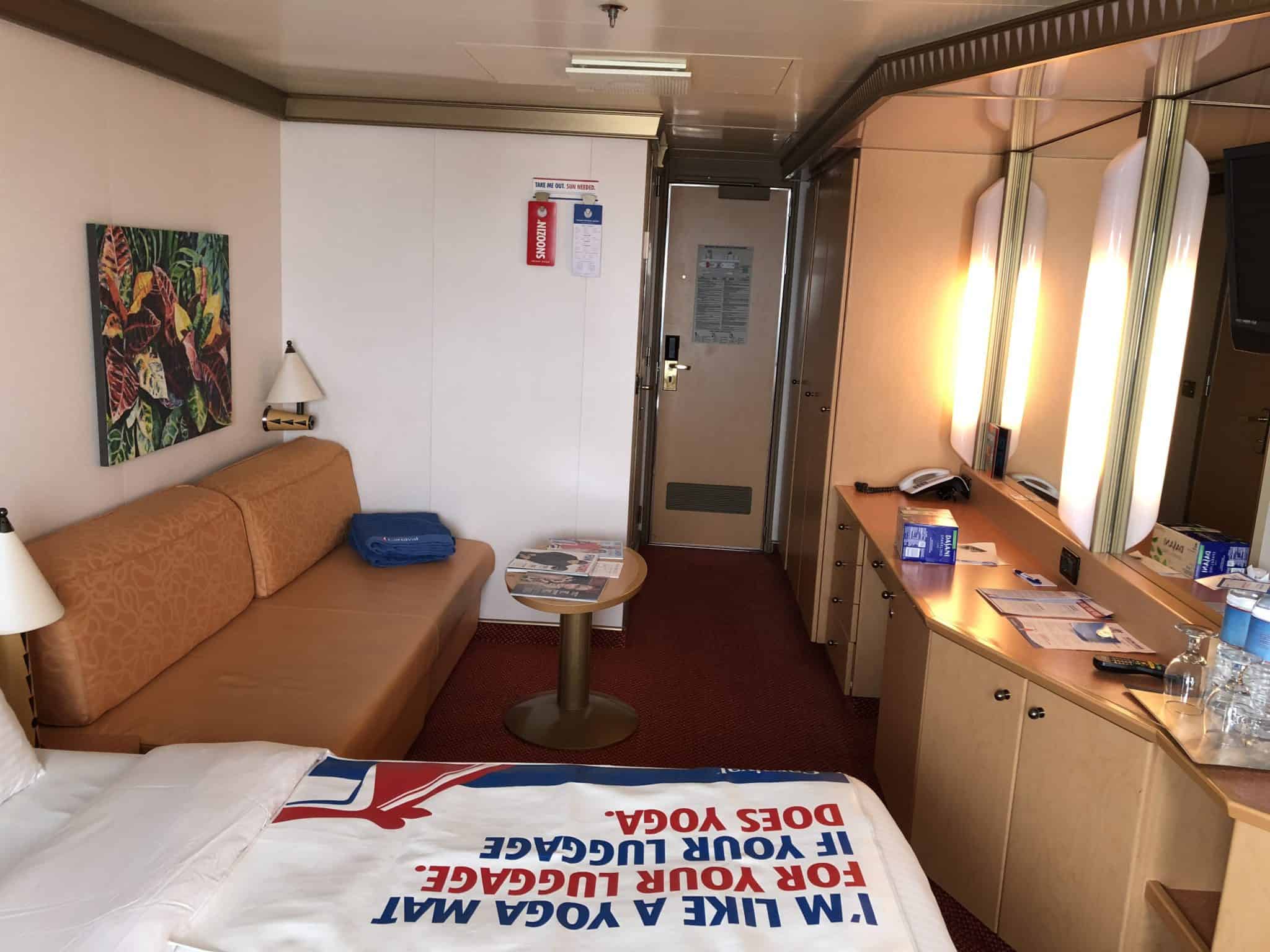 Because I was on so early, the big hallway doors which lead to the stateroom were shut, with a sign saying they would be ready at 1:30 p.m. But again, those with priority boarding because of their loyalty status or Faster To The Fun pass are able to get to their rooms quicker, so I went straight to mine and began unpacking. I met my room steward and, ready to get my vacation started, headed upstairs to grab a bite to eat.
View Carnival Magic Deck Plans 
Bring On The BBQ!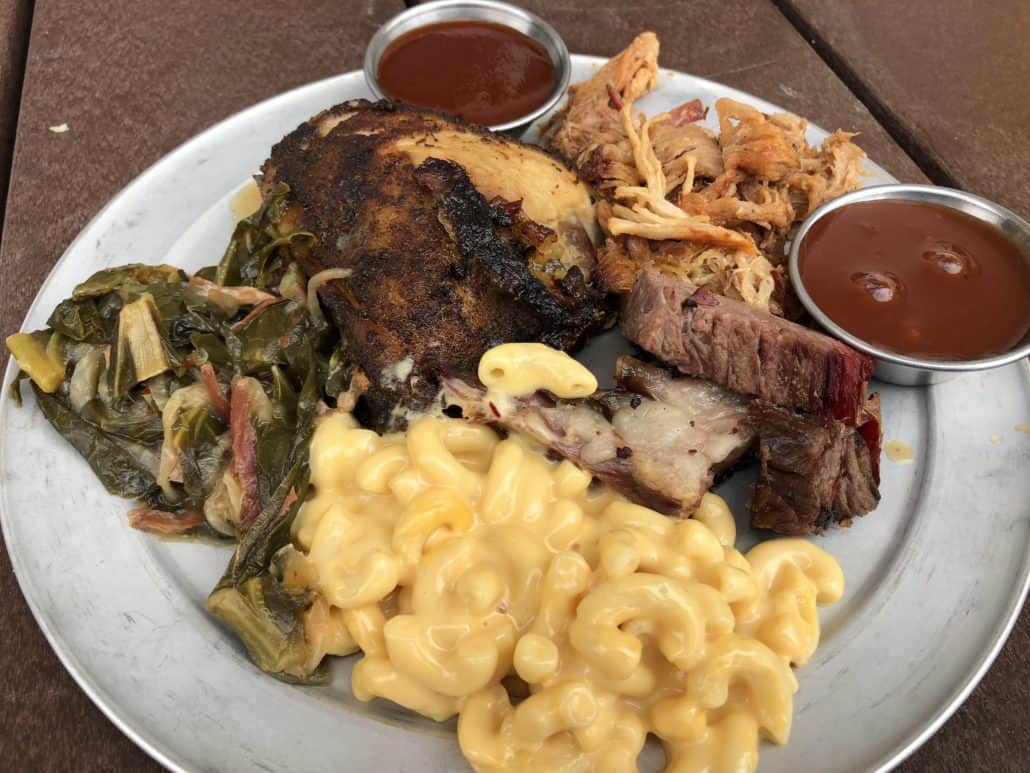 A lot of cruisers have things they traditionally do as soon as they board a ship, and I'm no different. My tradition? Heading straight for Guy Fieri's Pig & Anchor Bar-B-Que. Today, I went with the chicken, brisket, and pulled pork. And if you haven't tried the venue's mac & cheese, you need to correct that mistake next time you have an opportunity.
Muster Drill
Everybody dreads the muster drill, and I get it: There you are, trying to enjoy a few drinks before sailaway, and everything has to grind to a halt. But it's an important part of the process, and if, God forbid, you ever need to know where to go in case of an emergency, you'll be glad you sat through the presentation. And really, it's pretty painless. In this case, my muster station was the main theater… which is a lot better than having to stand outside and remain standing during the entire drill, as sometimes happens, depending on the ship. Once the muster drill was over, we could really, truly get things started… no more interruptions as we prepared to sail away.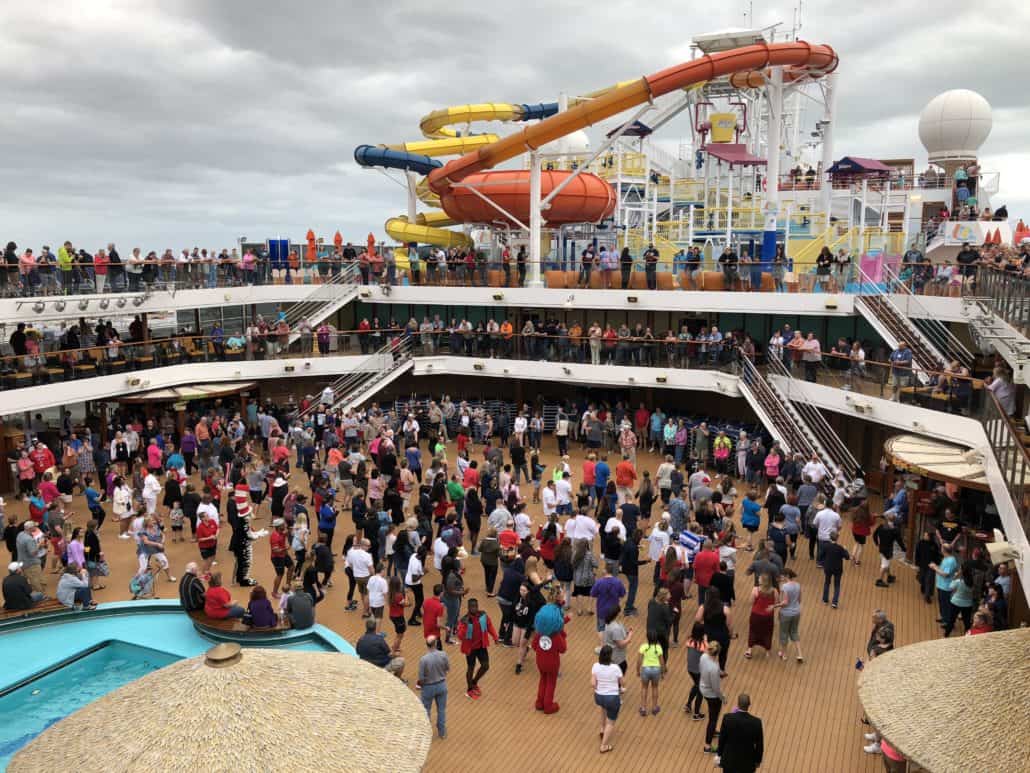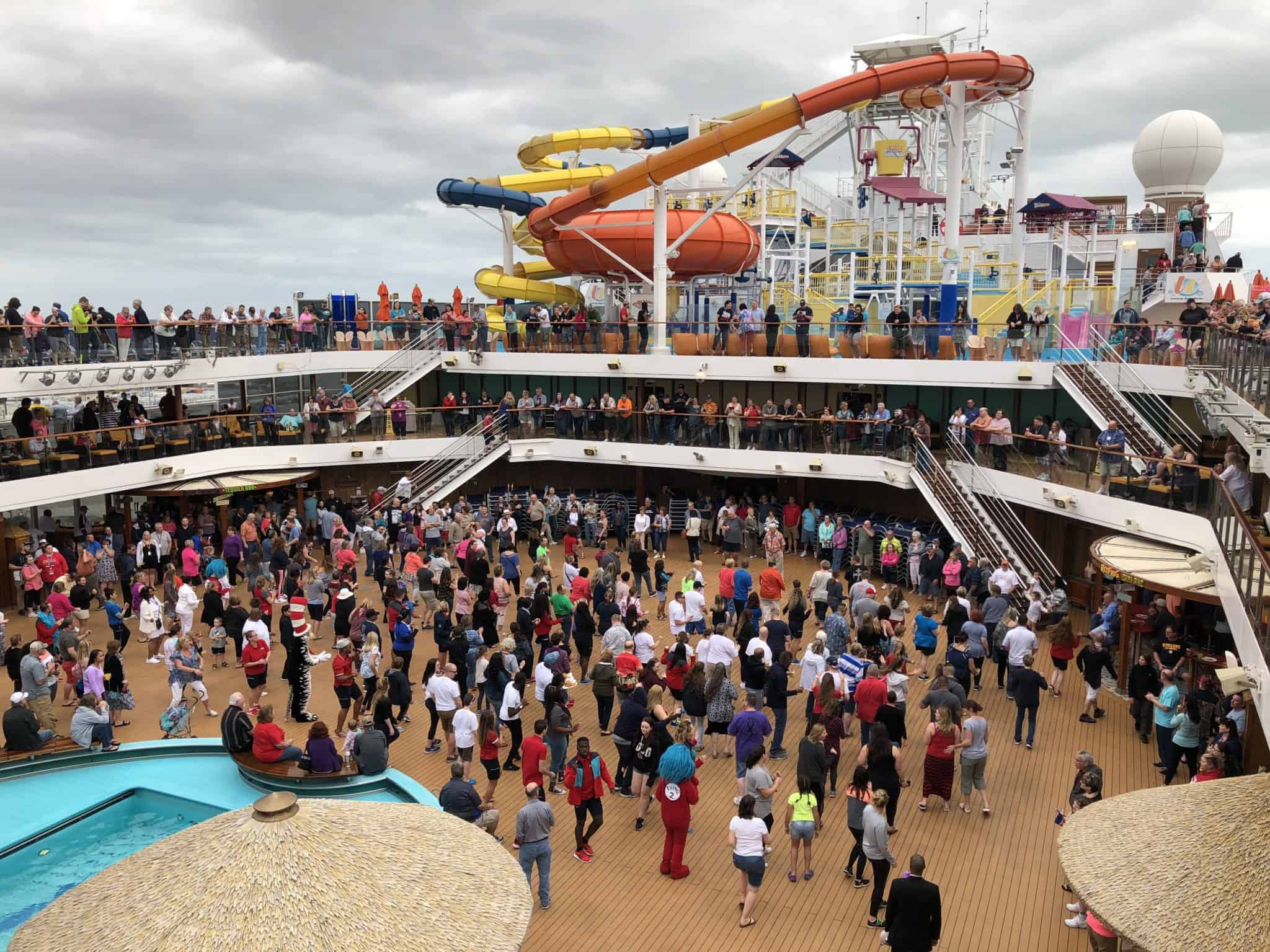 We were first to pull away from the dock, followed by the Norwegian Epic and the Disney Fantasy. (Guess those ships didn't have platinum status and ours did!) The sailaway party was a high-energy event, but the weather wasn't fantastic (low 60s and windy), so participation wasn't as high as it might have been on a bright, sunny day.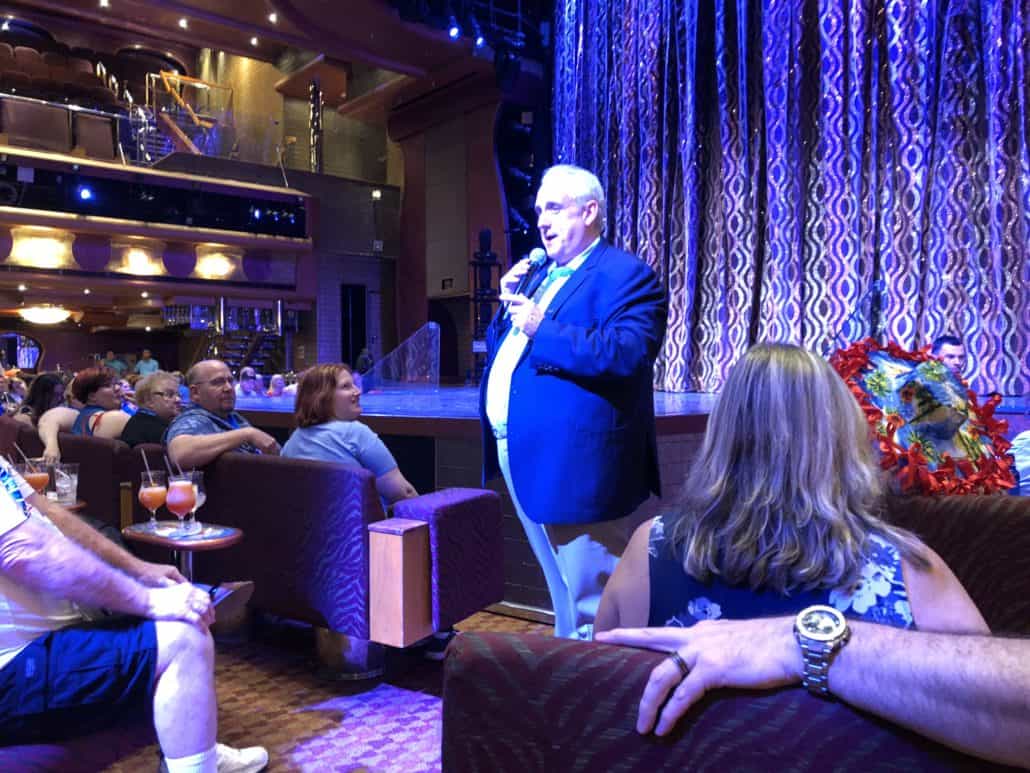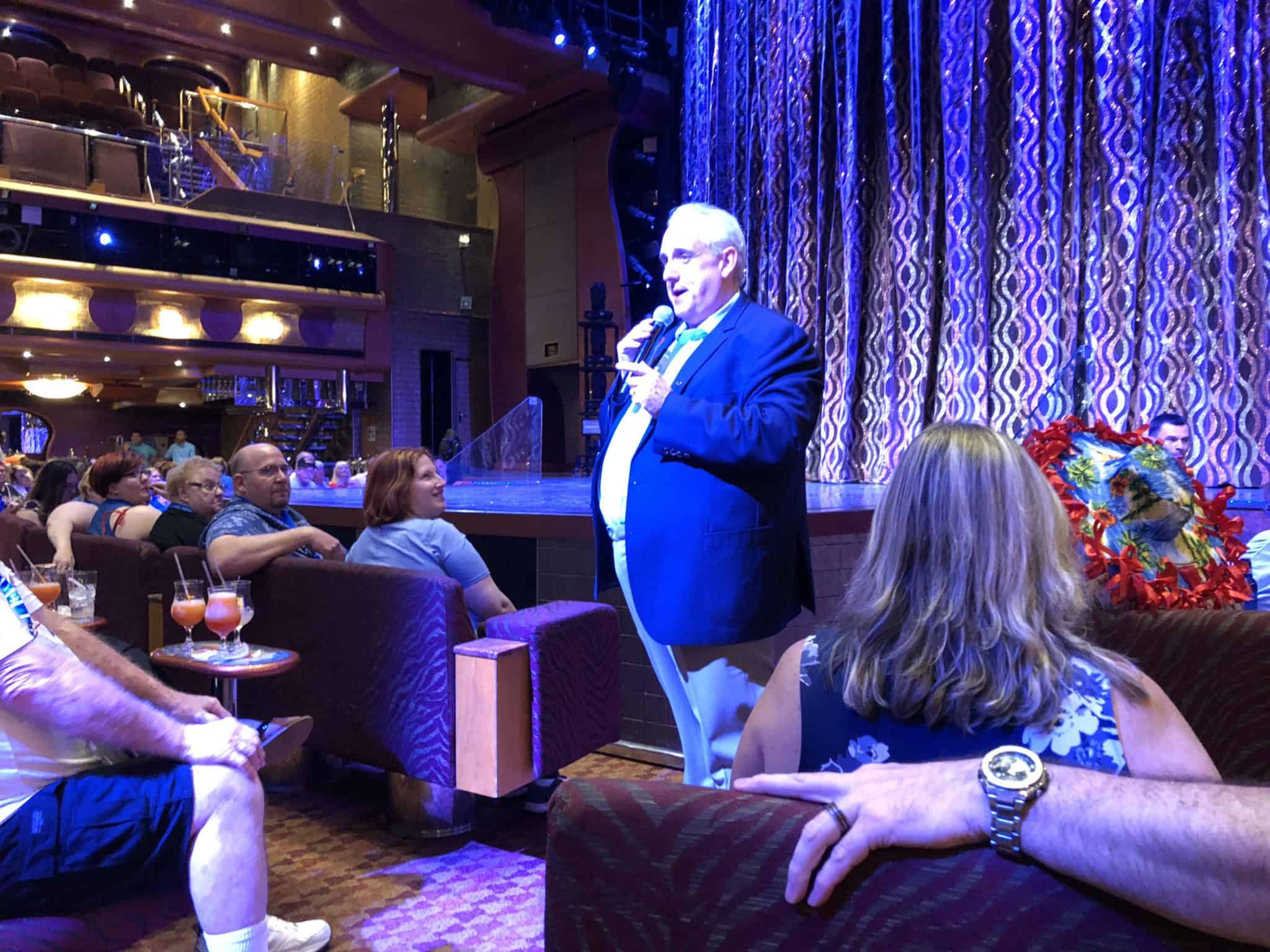 The Man Of The Hour – aka John Heald – held a meet and greet for his very excited fans. It was pretty much a Welcome Aboard reception with complimentary drinks. Let me tell you: Something happens to many people when they hear the words "free drinks." Social graces go out the window, as if they're afraid that this might be the last booze available on the ship. I felt bad for the servers, especially when people would snap their fingers at them or whistle at them like dogs trained to fetch the evening paper. And I know, I know, some of you will say, "That's a Carnival thing," but I've sailed a whole lot of ships, and I've seen this exact same behavior on all of them when it comes to free alcohol. It's not everybody, thankfully, but there's always at least a few who fall into this category.
Dinner Is Served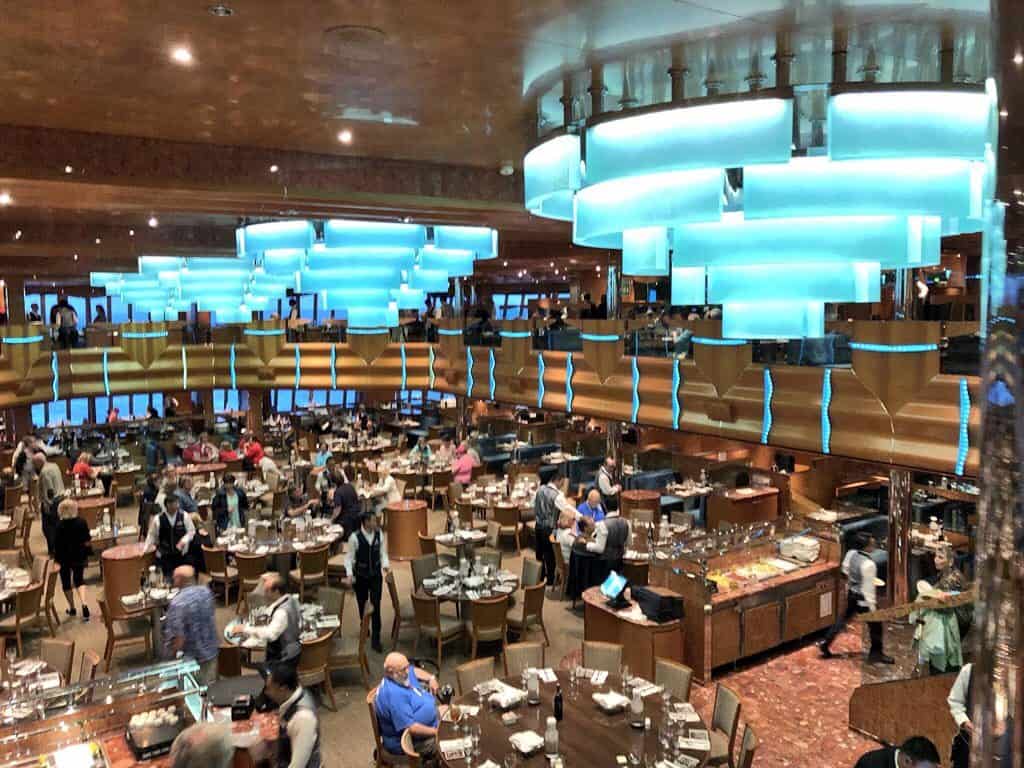 Can I just say how beautiful the dining room on Carnival Magic is? WOW! This week I have early dining in the Southern Lights dining room, deck three, aft. We have a fairly large circular table out on the main floor. I will say, service seemed a little slow. It took 30 minutes to get our appetizers and another 20 minutes to get our entrées.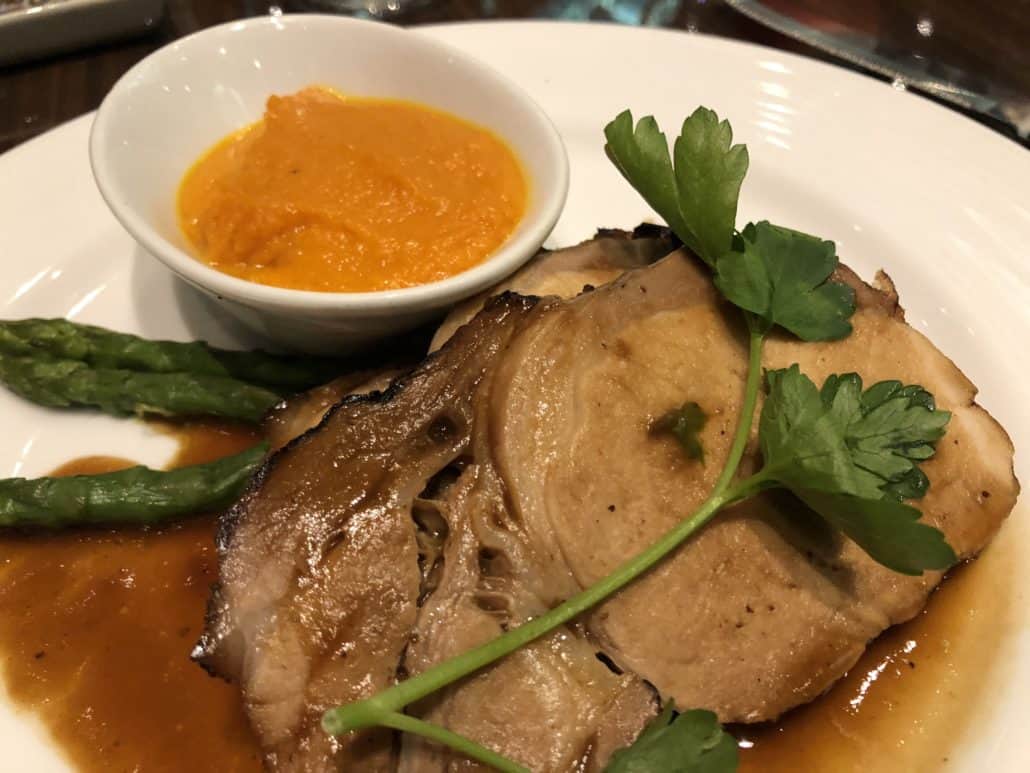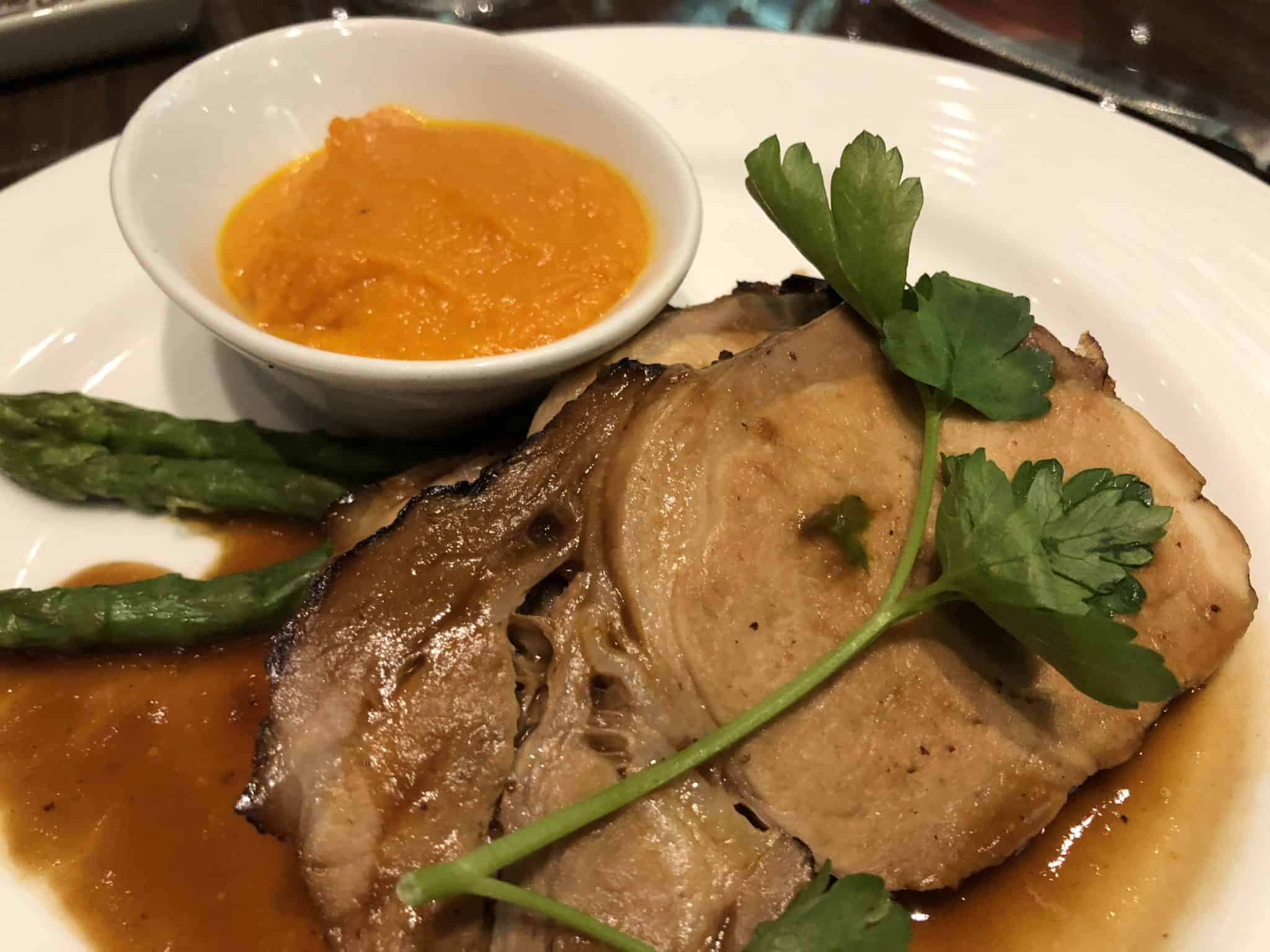 We had a huge table and halfway through they told us they added another person to the dining team to assist us, so hopefully things will right themselves as the week goes on. Meal-wise, I went with the shrimp cocktail, cured salmon, apple glazed pork, and creamed spinach. It sounds like a lot, but… well, I skipped dessert, so I bought myself some points there, right?
Welcome Aboard Show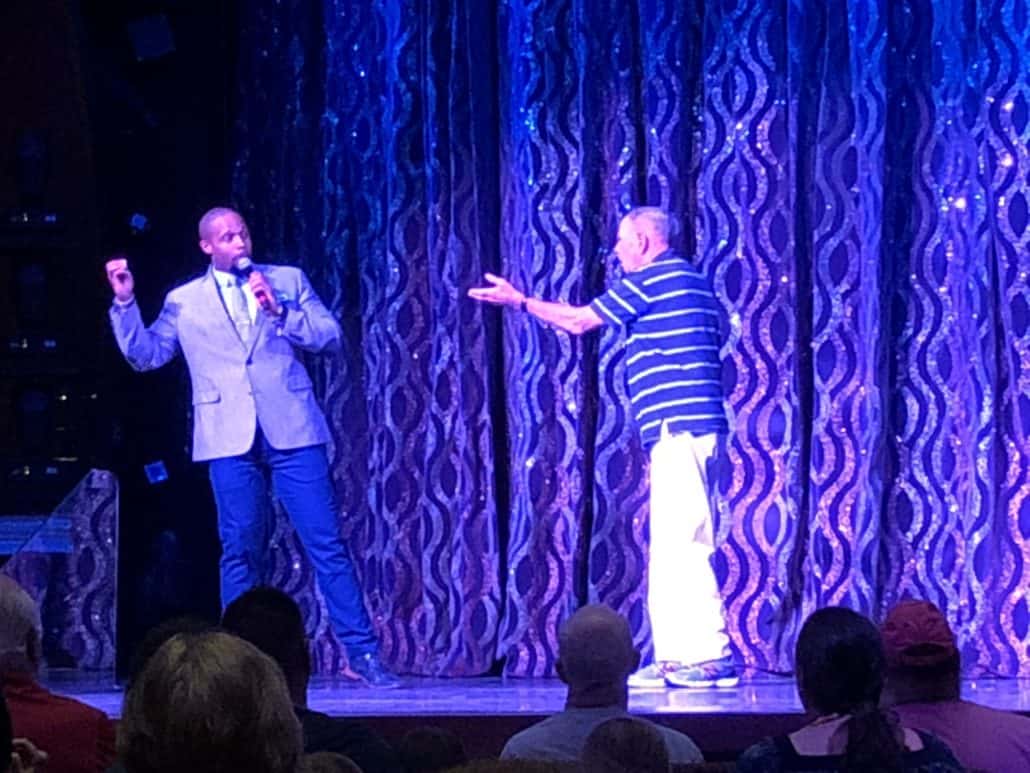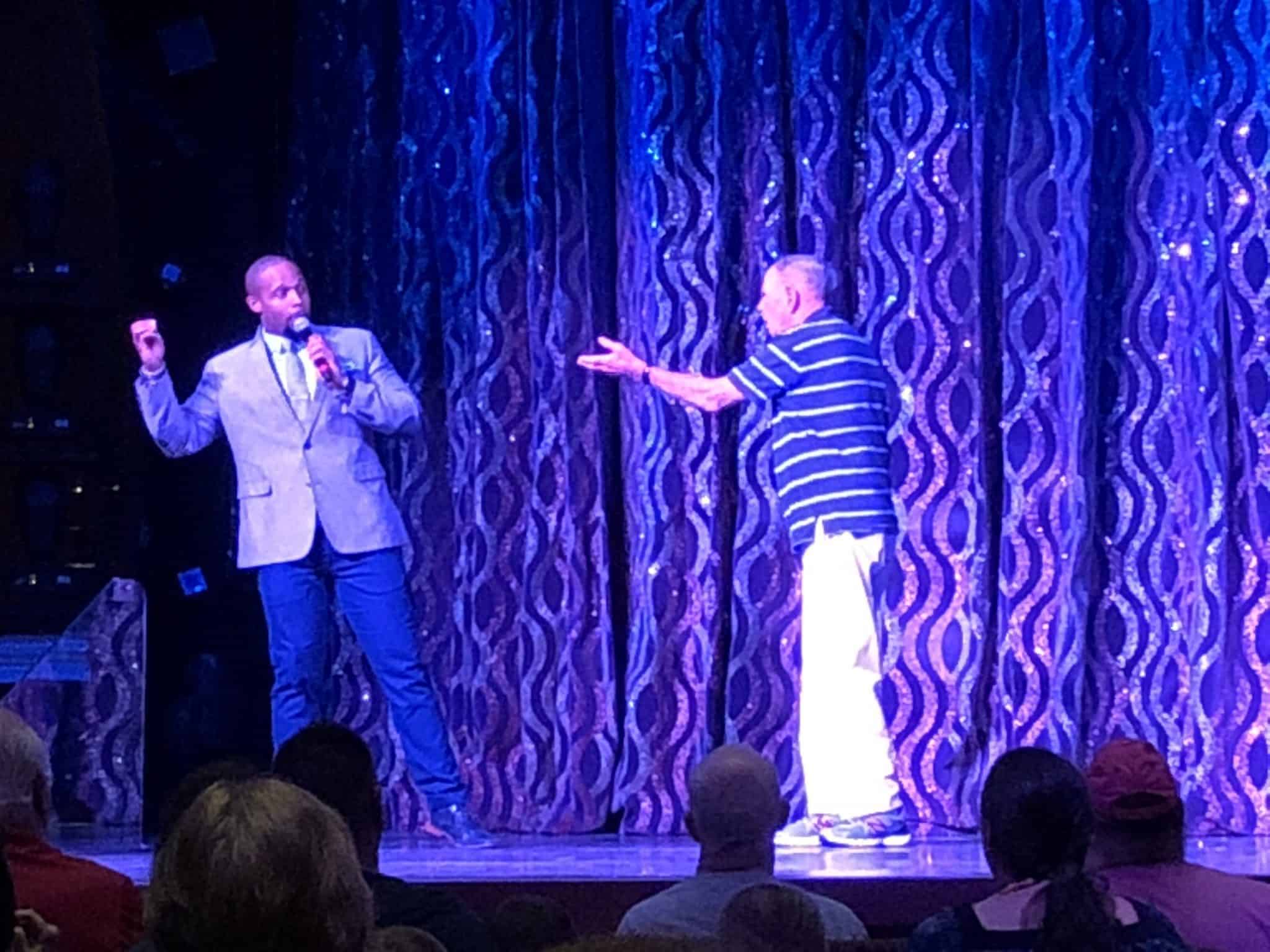 This is the first time I've ever sailed with the cruise director Dr. E and I have to say, he is pretty funny. Welcome Aboard shows are sort of like the sampler platter at a restaurant: They give you a little taste of what's to come the rest of the week. See a performer you like? Check the daily program and find out where you can catch them again. The lineup of shows are a little different from the ones I've seen on past sailings, so that'll be interesting. (Although Flick, a show I saw on a previous trip, is among them.) A highlight of the Welcome Aboard show? They brought a gentleman on stage who has been married for 60 years, and he was a trip.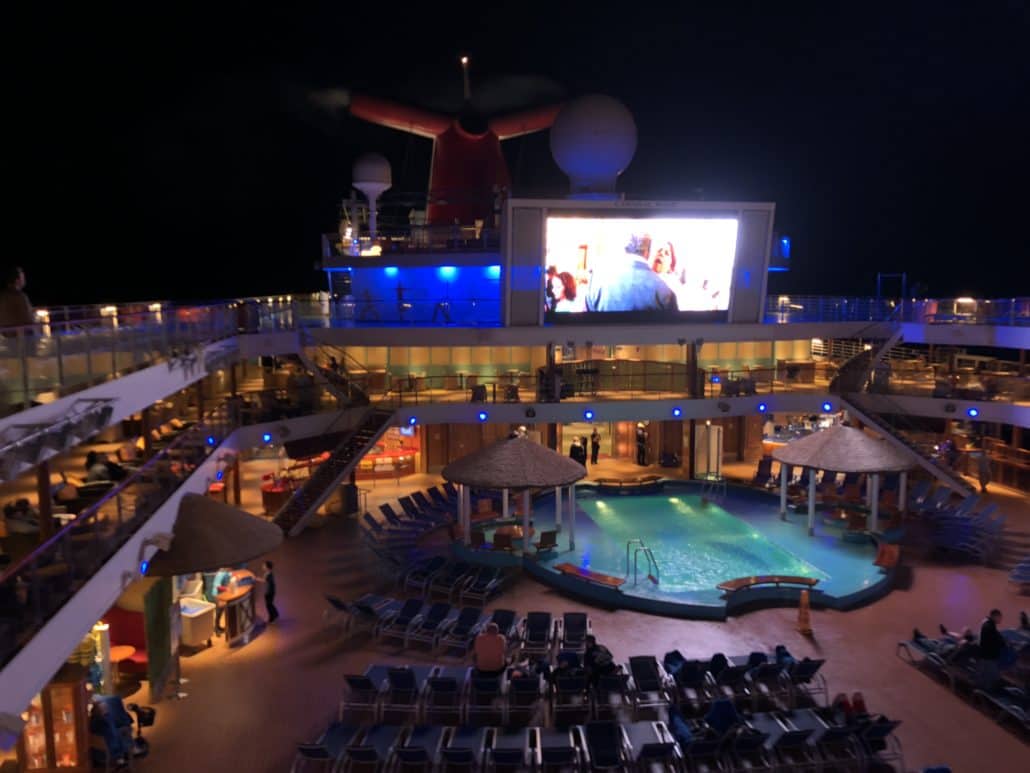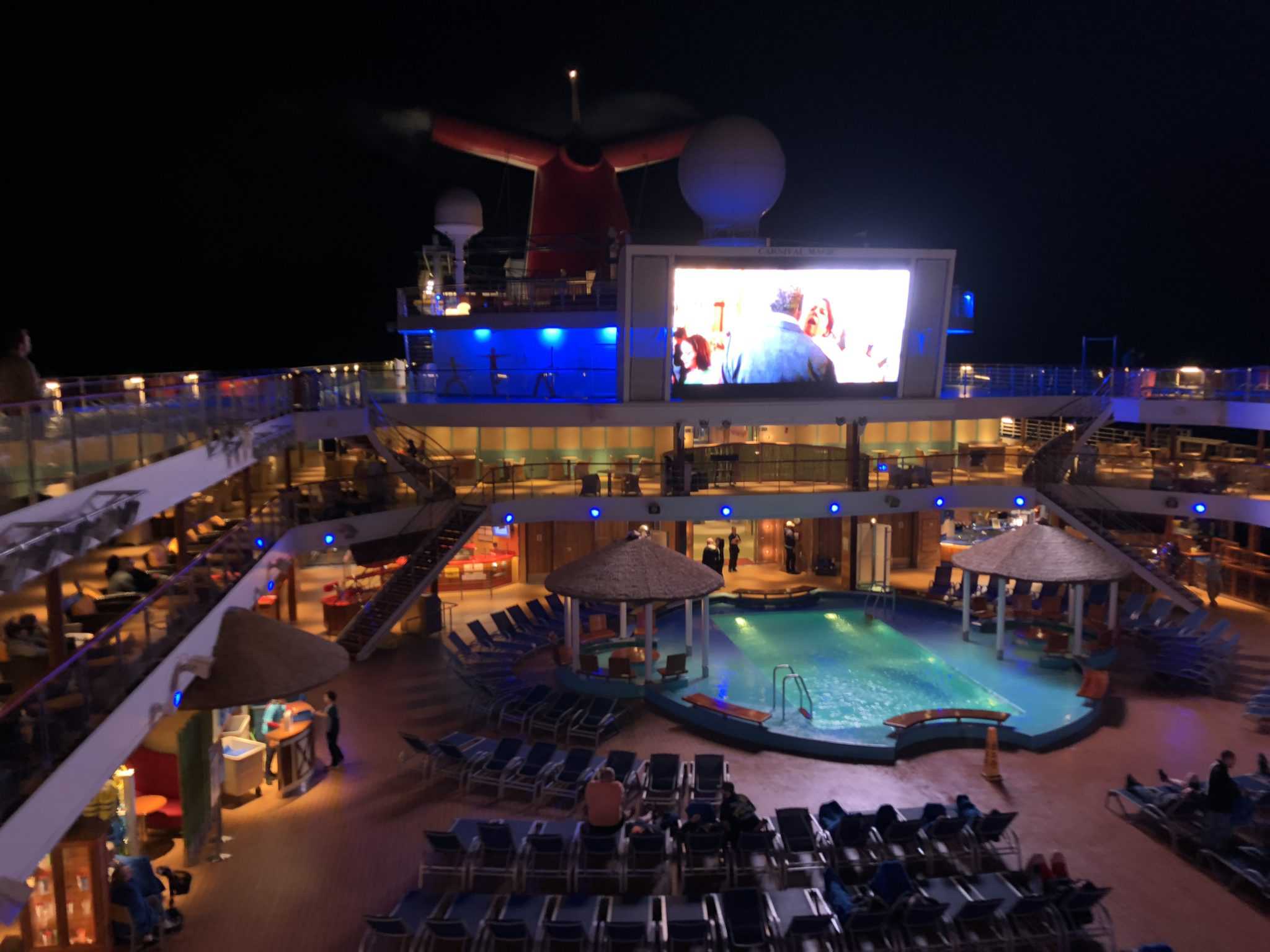 I took one last walk around the ship before calling it a night. Things were definitely jumping, with country music coming from the RedFrog Pub, the piano bar in full swing and, of course, the always-packed casino. The ship is rocking a little bit tonight so I'm sure I'll sleep like a baby. Come back tomorrow and join me for a Fun Day at Sea.
Goodnight.
SaveSaveSaveSave