Booking your first cruise can be a daunting prospect. Sure, you could just randomly pick a stateroom on any old ship and you're likely to have a decent time. However, if you do a little research to make sure you book the right stateroom on the right ship, you're going to have the best possible vacation. But how does a first-timer know what to ask? By reading on as we look at the questions we wish we'd asked before our first cruise!
Part 1: Figuring Out What Type of Cruiser You Are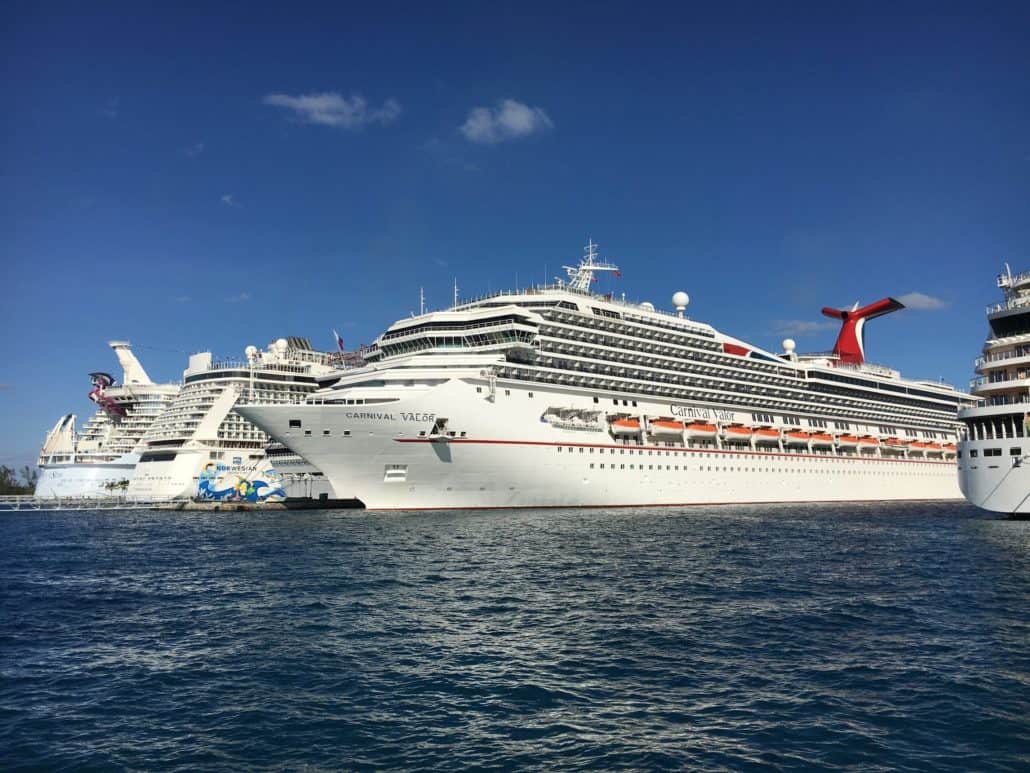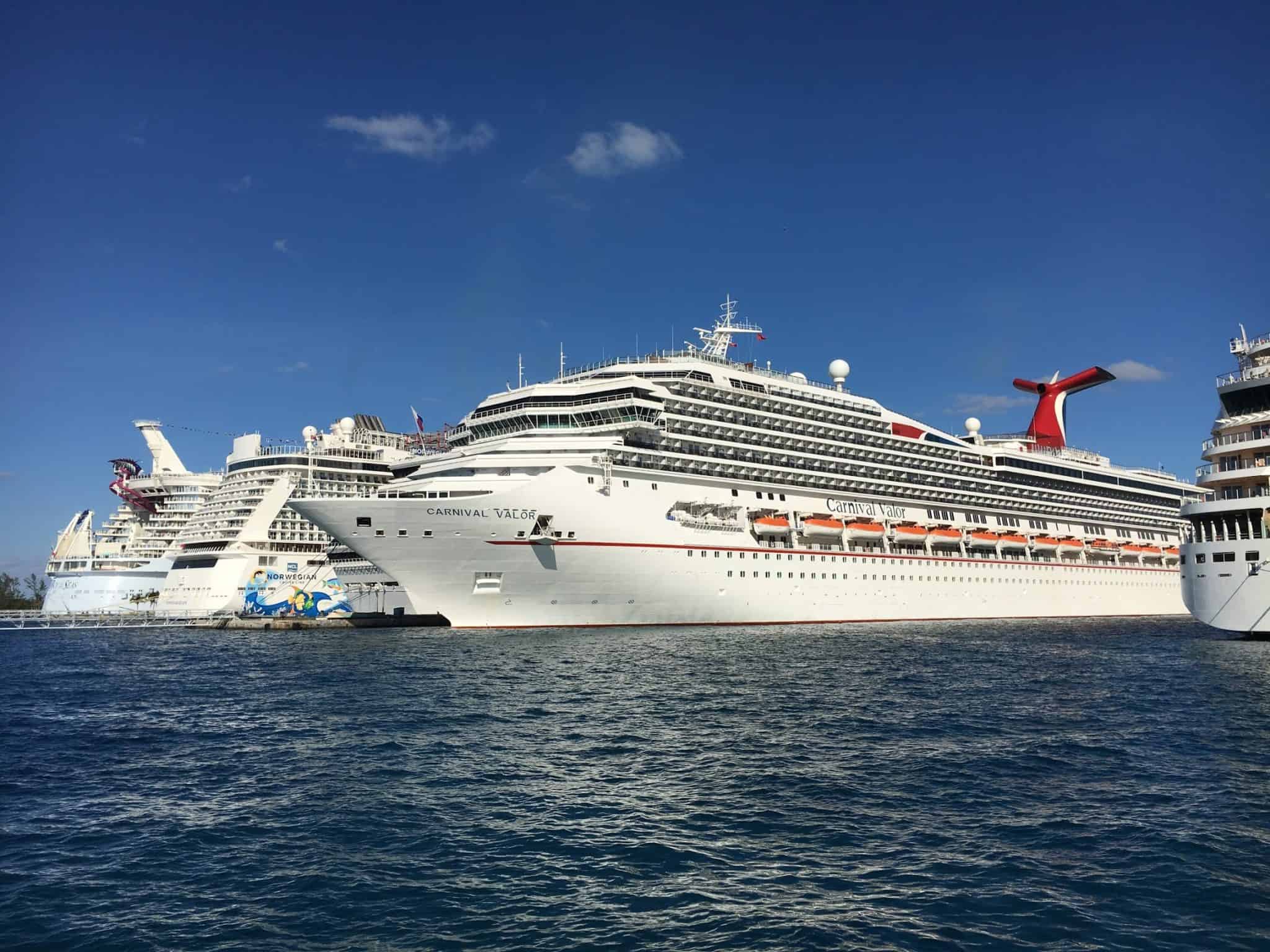 This might be the most important series of questions, because it will help put you on the right ship. Ask anyone in the travel industry – whether a travel agent or the president of a cruise line – and they will tell you that finding the right ship is crucial. (It's worth noting that for the purposes of this article, we're looking at the mainstream lines such as Carnival, Norwegian, and Royal Caribbean as opposed to their smaller, more expensive offshoots like Regent or Seabourn.) Studies show that the vast majority of first-time cruisers have such a good time that they decide to take another… but that good time is dependent on them being on a ship which meets their particular vacation needs. So here are some things to ask yourself in the planning stages.
1. How laid-back do I want to be?

Finding the cruise line which you'll be most comfortable on can, in some ways, be as easy as looking at how they market themselves. Carnival plays up on its reputation as being more laid-back by dubbing its line the "fun ships" and running ads (featuring "Chief Fun Officer" Shaquille O'Neal) suggesting you "Choose Fun." Norwegian's promotional materials play up their freestyle concept, which basically advocates you be as flexible as you choose to be. For example, Norwegian does not offer an official "formal night" but rather features Norwegian's Night Out, where guests are free to dress up or not. Looking for something a bit more upscale? Princess and Holland America trend in that direction, with the former skewing a bit younger than the latter.
2. How important are "bells and whistles"?

Are you the type of person who wants to simply relax… or are you looking for some adventure? Do you want to sit and stare at the ocean… or are you afraid that without the ability to race a go-kart or jump on a surf simulator, you'll be bored? Even within individual cruise lines, the options vary from ship to ship. For example, Norwegian Gem is a smaller, older ship where the most exciting feature is probably the rock climbing wall. But the line also has ships like Norwegian Breakaway and the upcoming Bliss on which there's everything from freefall waterslides to laser tag and the aforementioned go-karts. The same is true of Carnival Cruise Line, where smaller ships like Sunshine offer fewer thrills than do the new Vista class ships.
3. Who do I want to cruise with?

If you're looking for fewer kids, it's a pretty safe bet that Disney Cruise Line is not going to be for you. Likewise, cruisers who aren't looking for onboard go-karts, thrills, and spills are likely to gravitate toward a line's older, smaller ships.
4. What am I willing to pay extra for?

If you're a first-time cruiser poking around message boards, you're going to come across the phrase "nickel-and-dime" quite a bit. This phrase is most often used by people complaining about things cruise lines charge extra for on top of the initial price. It's important to know exactly what is – and what isn't – included in your cruise price, especially if you are someone who is budget conscious. Don't get excited about the fact that a ship has 30 restaurants if 24 of them charge a fee and you only want to eat in the complimentary venues.
Part 2: Narrowing Down Your Choices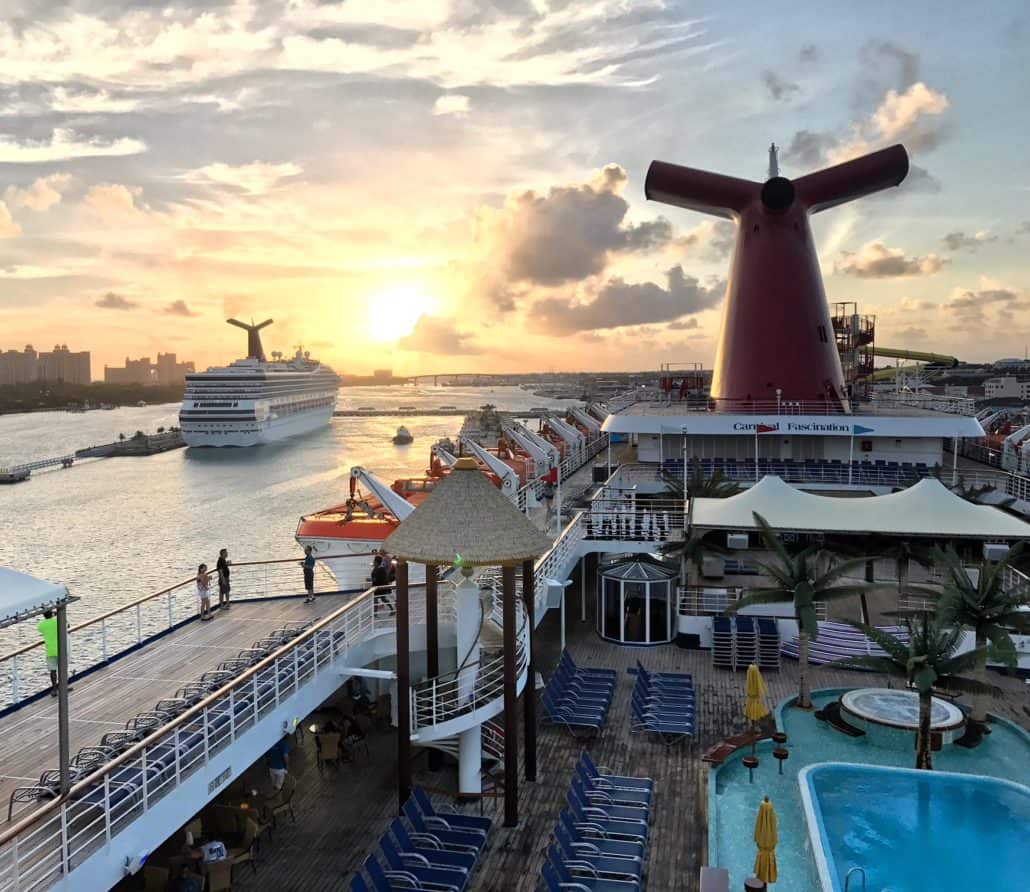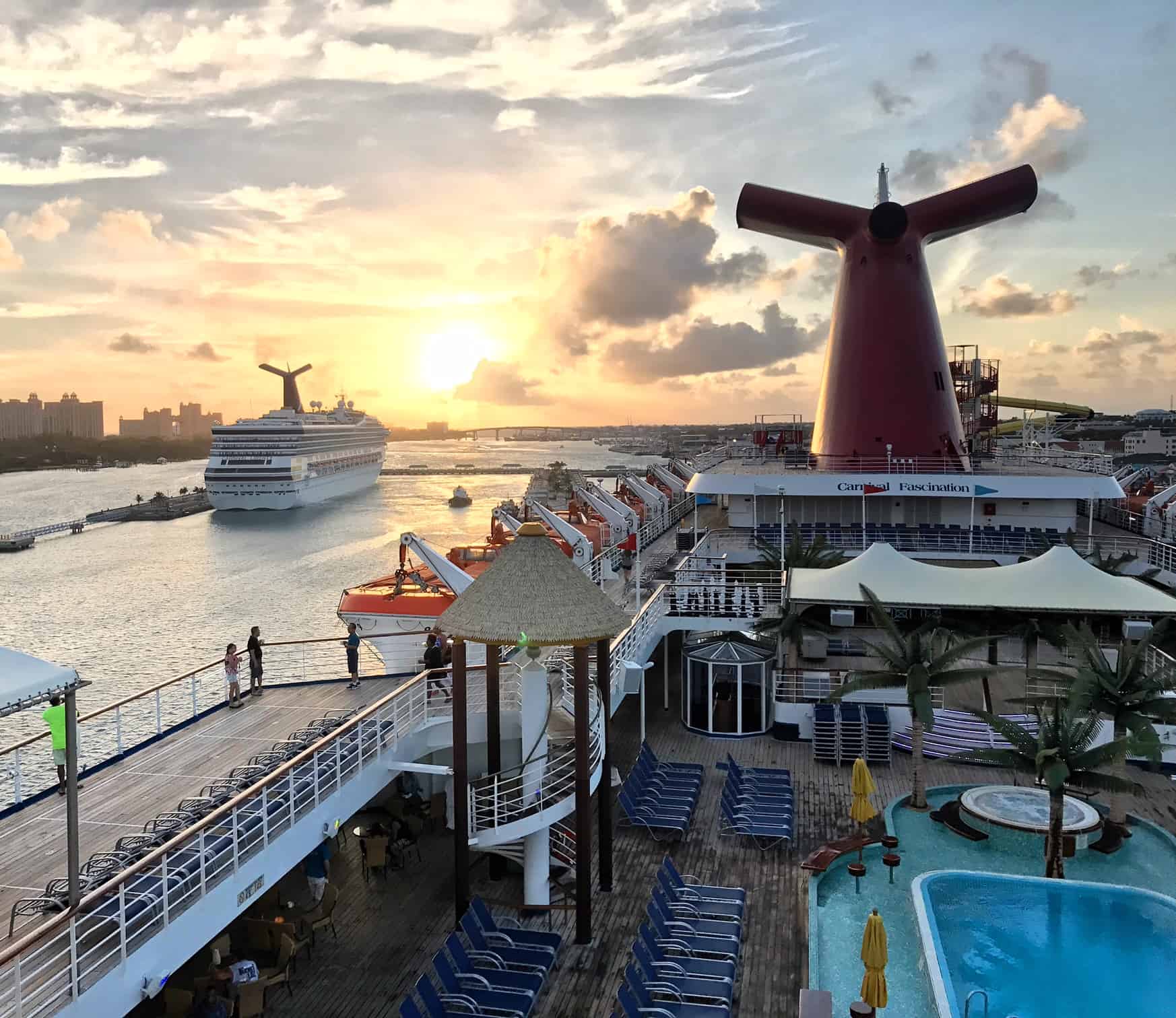 With any luck, answering the above questions has helped you at least narrow your choices down to a particular cruise line. The next step is figuring out which ship you want to be on… and where you want to go. If there's one thing we would definitely advise against, it's making decisions simply based on price point. What good is getting a great deal if you wind up going somewhere you have no interest in on a ship that doesn't offer you the amenities you want? That brings us to our next set of questions.
1. Where do you want to sail from?

The answer to this question will have a major impact on your final destination and ship. Why? Let's say that New York City is the most convenient port for you, and you'd rather not fly somewhere else. Well, only a few ships sail year-round out of Manhattan's main port (or the nearby port in Bayonne, New Jersey). If, however, you're near (or willing to fly to) a port such as Miami or Fort Lauderdale, you'll have far more options to choose from.
2. What size ship do you want to sail on?

Given that we are talking about the mainstream lines, this really becomes a question of "big" or "mega." For example, Norwegian's Jewel class ships carry around 2,500 passengers each, while their Breakaway Plus class ships ferry over 4,000 passengers. Similarly, Royal Caribbean's Symphony of the Seas welcomes over 6,000 passengers on each sailing, while Empress of the seas sails with under 2,000 passengers. As we mentioned before, the older, smaller ships tend to have fewer bells and whistles. But a first-timer wanting to get their sea legs before tackling one of the megaships might very well enjoy something a little more old-school.
3. Where do you want to go… and for how long?

Another crucial element is figuring out your itinerary. Many first-timers – worried about whether they'll get seasick or perhaps be bored – decide to try a shorter sailing. While that's not necessarily possibly out of all ports (you'll be hard-pressed to find a sailing of less than seven days out of Manhattan, for example), there are plenty of three and four-night options available, especially out of Florida. As for where you'll go, statistics from the Cruise Line International Association (CLIA) indicate that a majority of first-time cruisers head to the Caribbean. And this isn't particularly surprising. After all, who doesn't think of blue waters, white beaches, and tropical cocktails when they think of cruising? Another popular destination for first-timers: Alaska.
Part 3: Picking a Stateroom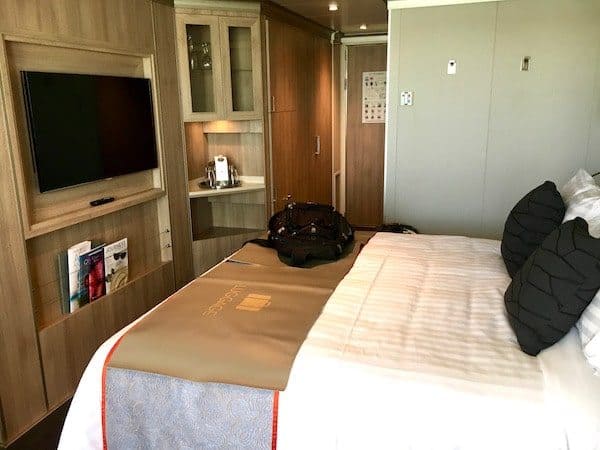 Answering the questions above should help you narrow down your cruise line choice and, beyond that, point you toward a ship. But this next set of questions will help with a really specific topic: What type of cabin should you book on the ship?
1. How much time do I plan to spend in the room?

For some folks, a stateroom is where they will sleep, shower, and change clothes. It's basically a pit stop as they race about enjoying their vacation. For them, an inside or perhaps oceanview stateroom is fine. But others know they will spend quite a bit of time in their room and want something more… like a balcony on which they can sit and read, enjoy their morning coffee and just contemplate life. And those who figure "What the heck, let's do it up right" can consider taking things to the next level with a suite… although warning: Most people we've talked to said that once you live "the suite life," it's tough to do a lesser category stateroom!
2. Where do I want to be… and just as important, where do I not want to be?

When it comes to stateroom selection, we have two words for you: Deck plans. Seek them out (they are easily accessible on the Web) and utilize them. If you are using a travel agent, make sure they know that you'd prefer to be in a cabin "sandwiched" between other cabins. If you're booking the cruise yourself, take a look at the deck plans to see if there is a nightclub above you, or a theater below, or any other venue which might result in your late-night or early-morning beauty sleep being disrupted.
READ MORE: Why Stateroom Location is Important 
3. Should I expect an upgrade?

Basically… no. Longtime cruisers will wax poetic about the time they booked an inside room and got a free upgrade to a balcony but, for the most part, those days are over. Booking a stateroom in hope of being upgraded to a higher category is a foolhardy risk. This is especially true as cruise lines have begun looking at ways to monetize upgrades. For example, Norwegian Cruise Line now offers cruisers the opportunity to "bid" on available upgrades. But even those come at a risk, as you are bidding on a specific category, but have no control over the actual stateroom's location. Translation: You could wind up in a better category, but in a stateroom that isn't in an ideal location. At the end of the day, booking the stateroom you want is the surest way to make sure you get the stateroom you want!
Part 4: Other Questions to Consider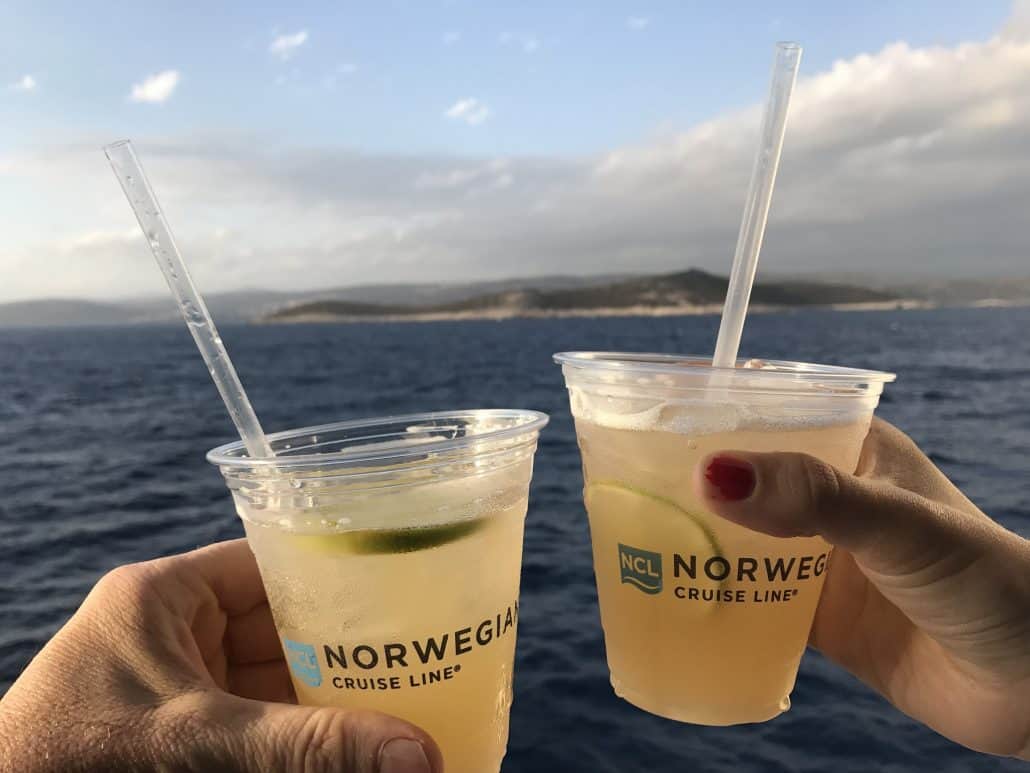 The above categories should help guide you toward making some of the basic decisions regarding a cruise line, a ship, and even a stateroom. Finally, let's look at some of the other, more generic questions you should ask yourself during the planning stages. We know it seems like a lot to process, but think of it this way: You're spending a fair amount of money on your cruise… you want to make it as special as possible, right? And if that means taking the time to do some research – whether on your own or with the help of a travel professional – that's what you want to do… right?
1. Should I buy trip insurance?

If you ask us, this is a no-brainer… and the answer is yes, every day and twice on Sundays. Many first-time cruisers assume that this is unnecessary or even a way for someone to make more money off folks who don't know better, but that couldn't be further from the truth. While you hope that nothing bad will happen during your cruise, it's definitely better to be safe than sorry. If you're wavering even a little bit, click here for more information on why you should definitely be purchasing insurance.
2. Should I purchase a drink package?

This is one of the most-asked questions on every cruise-related message board and Facebook page, and with good reason. Drink packages are popular, but they're also pricey. Obviously, folks want to know if they are going to get their money's worth. Unfortunately, it's a question each individual cruiser has to answer for themselves. The best advice we can offer is to check and see what the package offered on your cruise does and does not offer, and then think about how much of that applies to you. If you're the kind of person who has a glass of wine at dinner and a Bloody Mary at breakfast, it's probably not going to work out in your favor. It also might depend on how many sea vs. port days you have, and whether you plan to spend more time exploring ports or staying on board during those visits.
READ MORE: Why I Always Buy A Drink Package
3. Do I want an early or late dinner seating?

Granted, this question is increasingly becoming unnecessary as more and more cruise lines offer their passengers flexibility when it comes to dining times. But for those who prefer traditional dining – meaning that on nights you choose to eat in the main dining room, you have an assigned table (and tablemates) at the same time each evening – there is the question of early or late seating. Some prefer an early seating so that they can do a show after dinner. Others prefer going to the early show and then doing a late dinner. There are all kinds of reasons to pick a particular dining time, from wanting to be on deck (as opposed to in the dining room ) when the sun sets to feeling as if there is less rush to a late dinner seating (as there aren't people waiting to take your table once service is finished).
Final Thoughts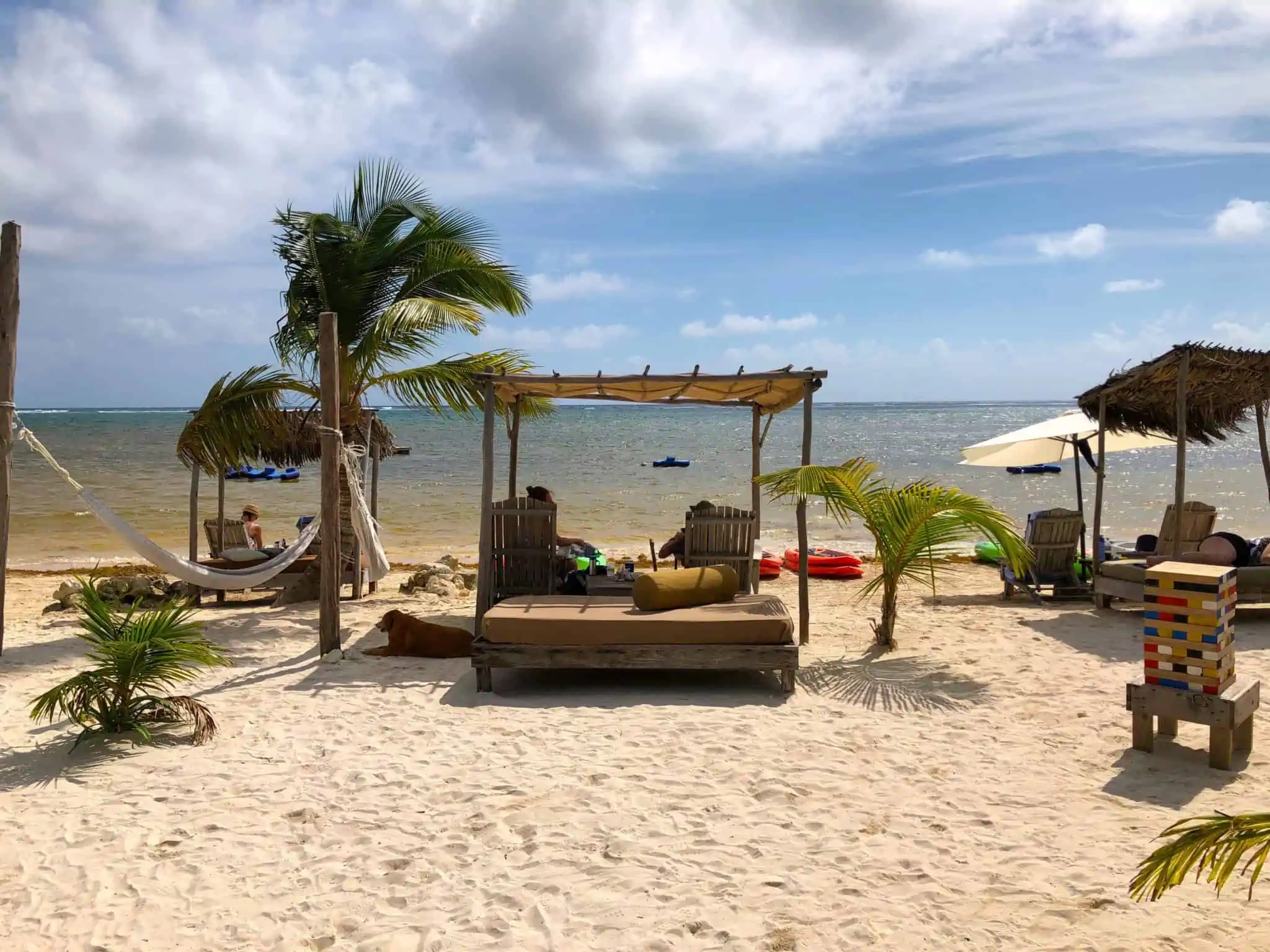 Obviously, a first-time cruiser will have all kinds of other questions not covered here. But we thought this might be a good primer to get things started. And we know, it might seem daunting and like a lot of work. But here's the funny thing: By taking the time to do it right, you're going to have an amazing cruise… and you'll immediately want to start planning your next one. And when you do, you'll realize that all this "work" is actually a lot of fun. For most people, the planning actually becomes something they look forward to… in many ways becoming an "extension" of the cruise itself!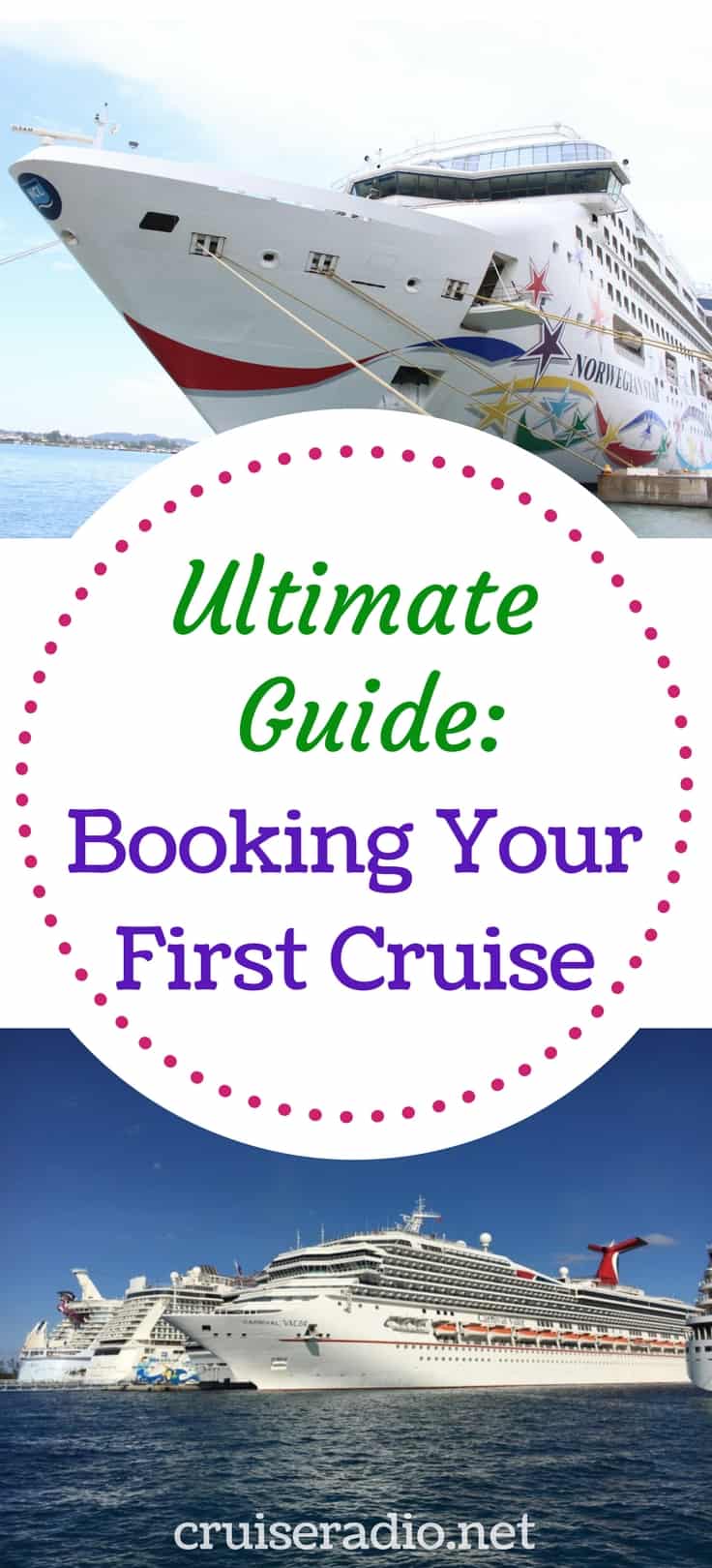 SaveSave
SaveSave