One of the best things about cruising is that there are almost as many different types of experiences to be had as there are ships on which to have them.
While cruising is incredibly popular as a family vacation, an increasing number of adults are opting to leave the rest of the clan behind and enjoy a vacation on their own.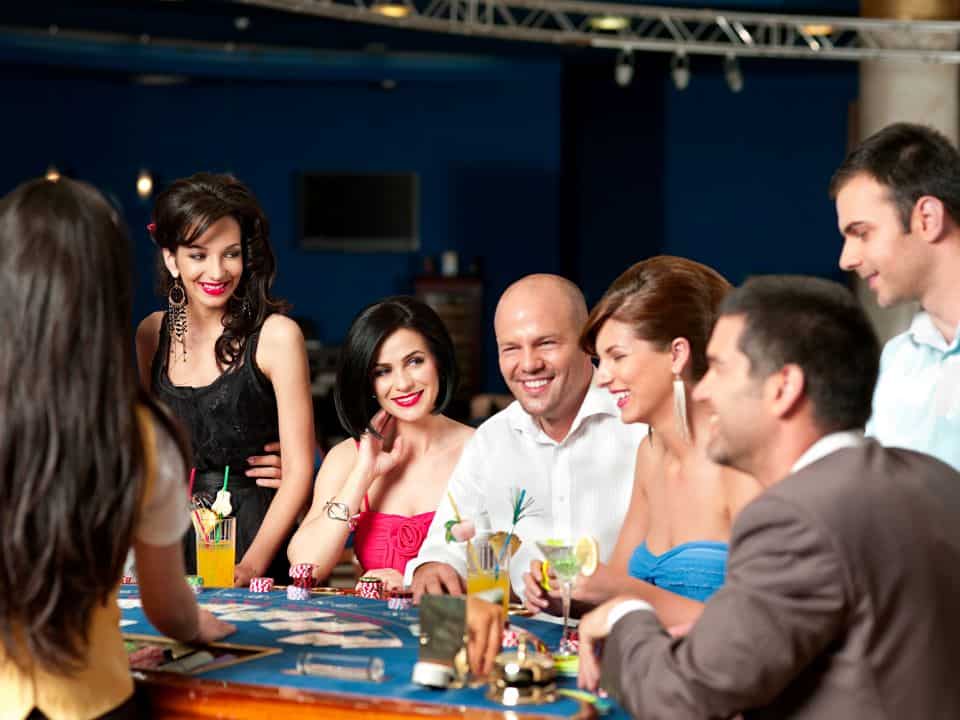 Why It's Important To Pick The Right Line For You
We've long said that no matter what type of cruise you're taking, it's important to do a little bit of research — or work with a travel advisor — to make sure that you wind up with a vacation that's going to be a great fit. Yes, you can jump on just about any cruise ship and have an amazing time.
And yes, the basics of a cruise will be the same on most lines. But the devil, as they say, is in the details.
With that in mind, we're going to look at each of the major cruise lines and give you an idea of what they have to offer adult travelers.
From restaurants perfect for date nights to a ship on which no one under the age of 18 is allowed, we've got all kinds of options for you to consider.
Think of this as a Beginner's Guide to Adult Cruising. Let's dive in, looking at what they each offer, in no particular order.
Keep in mind that in some cases, we'll be speaking about what a cruise line specializes in generalities. Not all of the mentioned restaurants or amenities will necessarily be available on every ship in the line's fleet.
1. Royal Caribbean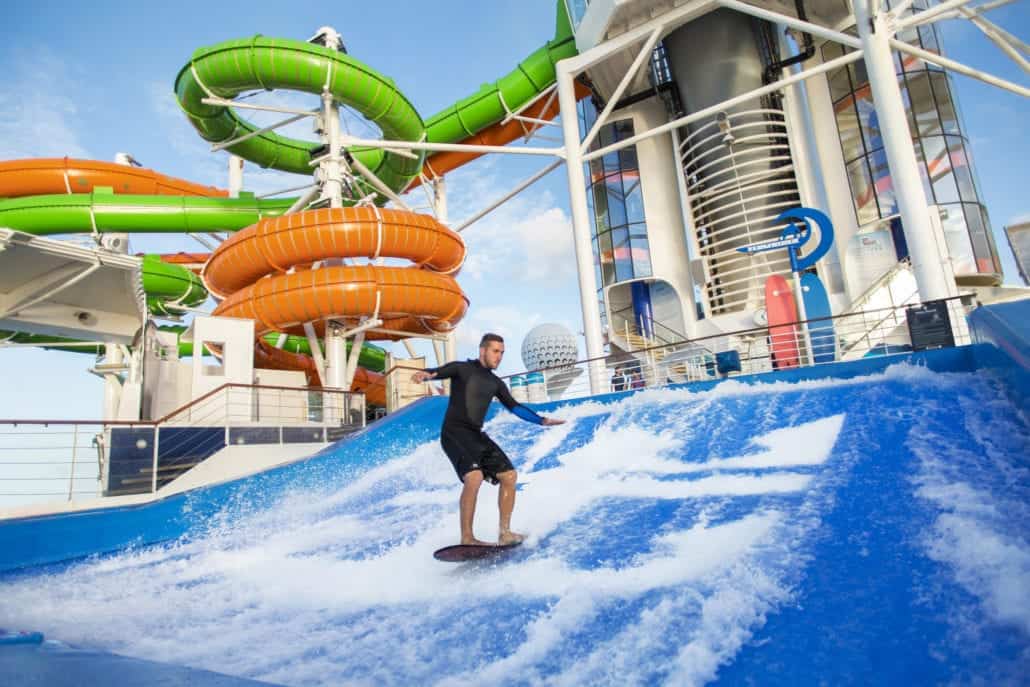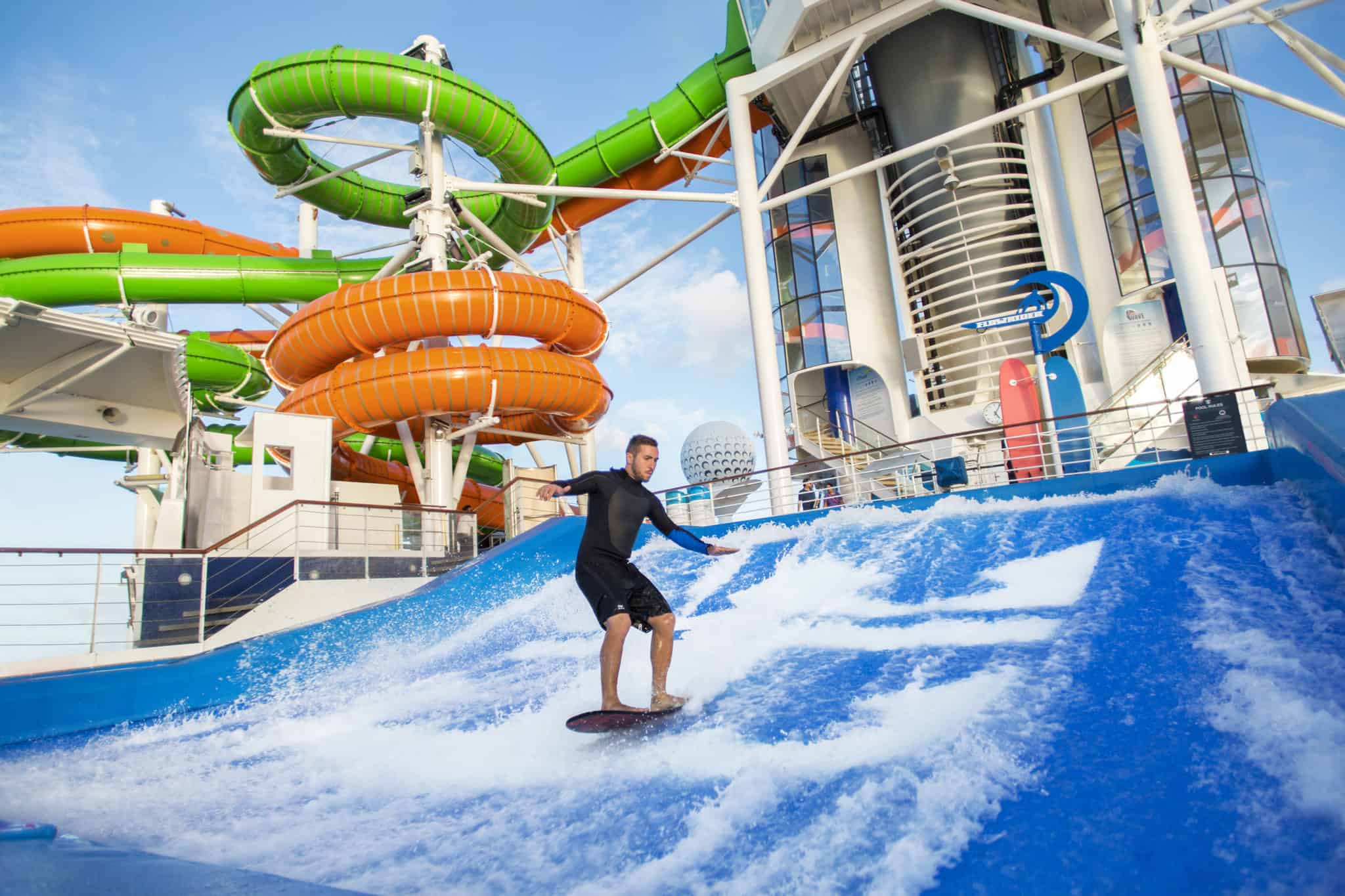 Royal Caribbean is a mass-market cruise line, specializing in all things "wow." The company prides itself on pushing the envelope when it comes to activities, entertainment, and groundbreaking technology.
Depending on seasonality, you will find your fair share of junior cruisers, but since Day One, Royal Caribbean has consistently staked its claim as the best cruise lines for adults.
Let's start with their adults-only solarium. On any Royal Caribbean ship, you will find this relaxing escape with a refreshing pool, padded loungers, hot tubs, and a full liquor bar.
For purposes of this article, let's also focus on what it doesn't have. That's right… kids. Guests of the solarium need to be at least 16 years of age. Many adults choose Royal because it owns some of the largest vessels in the world.
For example, if you choose a Quantum or Oasis-class ship, there are endless activities and venues that can be considered "no kids allowed" zones. From the Boleros Latin Bar to the English Pub, adults of all ages will agree that this is one of the best cruises for singles or couples without kids.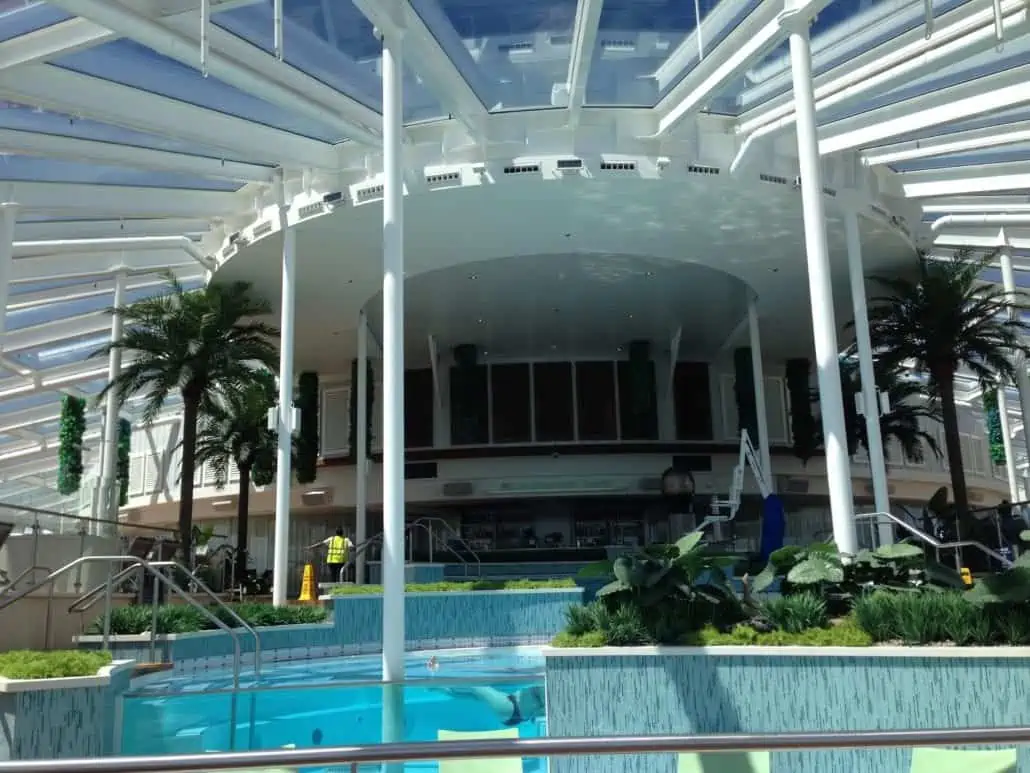 If you think you are having fun, you'd be hard-pressed to find a cruise line that does a better job keeping the little ones entertained from morning until bedtime. This provides the grownups with ample time to take advantage of the many bars, restaurants, and other made-for-adult venues onboard.
Other areas on the ship that make Royal Caribbean one of the most fun cruises for adults are activities such as the Quest Game Show (not for the easily offended), Silent Disco Parties, and the nightly single cruisers meet up.
It's worth mentioning that the number of adult areas and overall amenities depend on what ship within the fleet you've chosen.
Groundbreaking venues like Central Park and next-level version of the adults-only solarium can only be found on Quantum or Oasis Class ships. The improved version of the solarium comes with its own café, glass canopy and optimal placement at the very front of the ship.
Central Park comes alive at night with alfresco dining and a live strings ensemble that sets the mood for a truly memorable night on the town.
Cruisers should never expect a Royal Caribbean Cruise to be completely devoid of children, but there are enough options to still make your sailing feel like a no kids cruise.
2. Celebrity Cruises
Like the other mass-market cruise lines we're discussing, it's not as if you're going to be entirely kid-free on a Celebrity cruise. But the demographic skews a bit older than that of Royal Caribbean or Carnival, and the activities aren't quite as focused on things like go-kart riding or surfing simulators.
This tends to be a slightly more upscale experience, which makes it more appealing to adults than to families with kids in need of entertaining.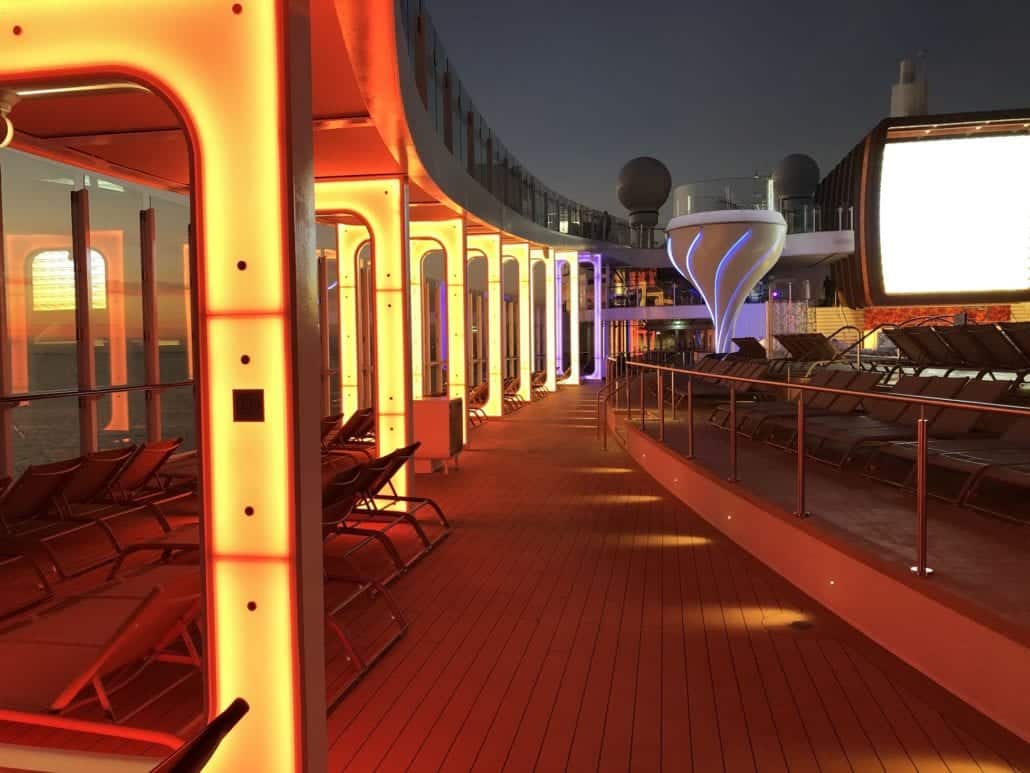 Like her sister brand, Royal Caribbean, Celebrity Cruises features an adults-only solarium. Guest will find that this is a revitalizing oasis catering exclusively to those who want to enjoy a true "no kids allowed" cruise experience.
With plenty of jacuzzis, heated pools, and comfortable loungers, guests will find that the solarium is almost a vacation within a vacation and every bit as relaxing as advertised.
While Celebrity Cruises has no age restrictions, it is extremely popular with guests over 30, since many of the attractions that cater to the younger demographic are left out of the mix.
The pool deck is casual but elegant and completely void of water slides, surf simulators, and other activities that tend to create something of a carnival-like environment. Also missing (but not missed) will be some of the louder games and contests found on many pool decks.
While there are plenty of activities, the sophomoric angle gets replaced with a touch of sophistication in the form of educational tutorials and presentations suited to the taste of a more eclectic traveler.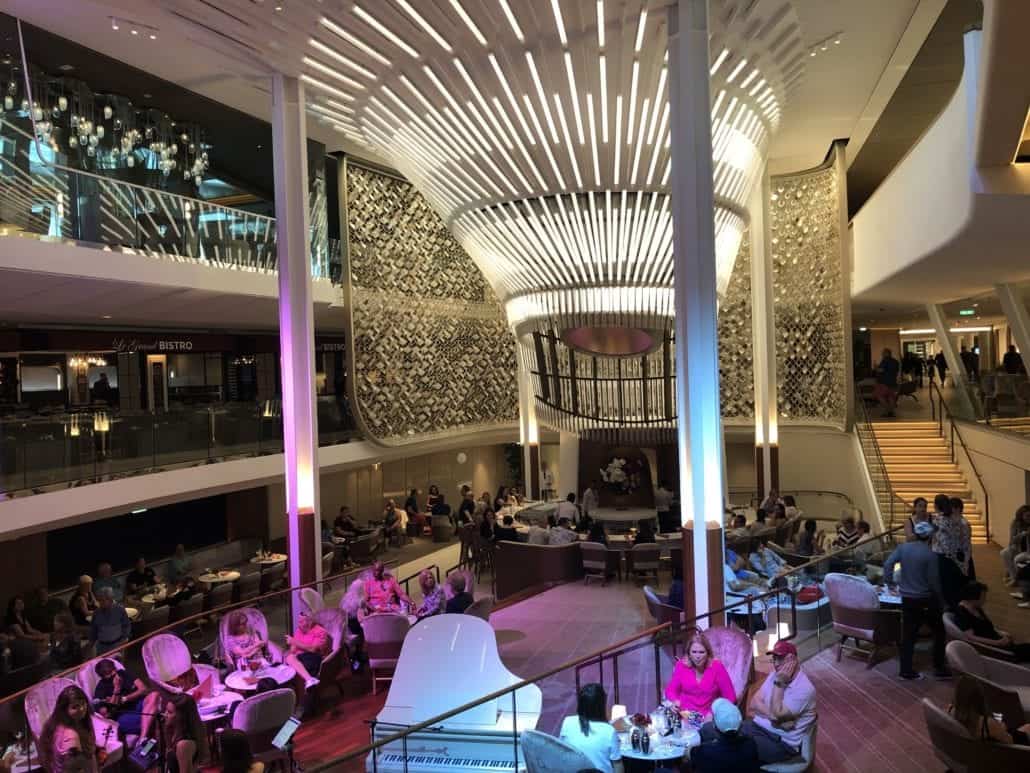 The onboard food and beverage programs are where Celebrity Cruises really sets itself apart. While the dining experience has been elevated industry-wide in recent years, Celebrity shines even brighter.
Their commitment to celebrating the latest culinary trends is showcased in specialty dining concepts like the contemporary Tuscan Grill or luxurious Le Petit Chef.
Most guests who have traveled on a Celebrity cruise agree that even the complimentary dining venues exceed expectations, thus adding another reason that they are one of the best cruises for adults. After dinner be sure to stop by the Martini Bar to check out some of the best bartenders at sea.
If you do decide to indulge in one of the many delicious craft cocktail options, you will immediately realize that it's not just about the flash and flair. It's just as much fun to sip on these potent libations as it is watching them get made.
3. Disney Cruise Line
I can feel the collective, virtual raising of the eyebrows on this one. "Disney? You mean the kid's cruise line?" While that is a completely understandable sentiment, let's give the Mouse's Maritime division a little credit.
You don't become the world's most recognizable entertainment brand by not covering all your bases, and Disney knows its crowd. They also know that wherever there are kids, there are adults looking to take a break from them.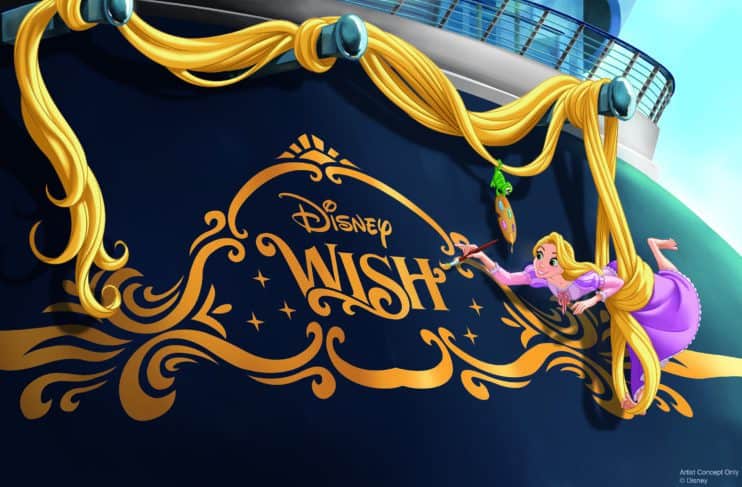 Throughout the ships, Disney designates several areas that allow the grown folks to get the occasional, much-needed reprieve- so let's start at the top of the ship.
The Satellite Sun deck offers an adult retreat with a cascading waterfall that separates the adults from the little ones. There is also a circular splash pool surrounded by bench seating as well as plenty of comfortable loungers, all of which is only available to those 18 and over.
Another popular spot that allows you to cruise without kids is the Quiet Cove Pool, which offers an upscale layout, hot tubs and a Mickey-shaped pool.
Guests can also grab coffee, tea or snacks at the Cove Café or a refreshing cocktail at the Pool Bar.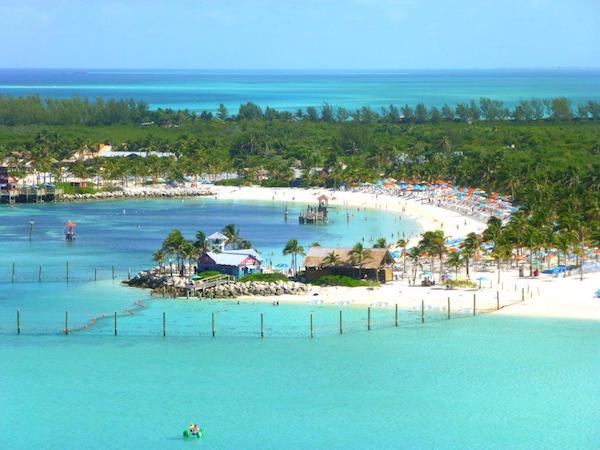 After hours, when the kids are finally worn out, Disney comes alive and proves its status as one of the best cruise lines for adults. Their entertainment districts feature all sorts of late-night fun with high energy night clubs, English style pubs and much more. Belly up to the bar or dance like no one is watching at vibrant venues like Azur Nightclub, Meridian Wine Bar or O'Gills Irish Sports Bar.
We will, however, issue this warning: More than one of our readers who has traveled on Disney Cruise Line without kids has lamented that the nightlife tends to peter out rather early. (No doubt because so many of the moms and dads on board have to go spend time with their little ones.)
You cannot have a conversation about Disney without celebrating its sensational service and succulent selections in their dining rooms. When you are looking for that personal touch, no one at sea does it better than Disney. Through their innovative "rotational dining" concept, guests will get a chance to experience each main dining venue, while keeping the same wait staff.
Disney specializes in impeccable service where the talented staff is trained to customize your experience and anticipate your preferences. Another convenience offered by Disney that makes it a good cruise line for adults is their toddler turndown service. Families who choose the 8:15 dining time can opt to have camp counselors escort children from dinner at 9:00 and bring them to the kids club to play while parents catch some alone time at any of the ship's lively hot spots.
While Disney Cruise Line clearly caters to families with kids, the options for adults are endless. This is an especially great option for any adults who happen to be fans of the Disney parks.
4. Virgin Voyages
Of this entire list, Virgin Voyages is the only true "no kids allowed" cruise. This upstart line is breaking new ground by only allowing guests who are over the age of 18 to sail.
And honestly, that's a game-changer, especially for people who've long wished for the ability to sail without young ones underfoot.  While not having completed a full sailing yet, this new cruise line promises to be an adult playground with an endless amount of grown-up fun.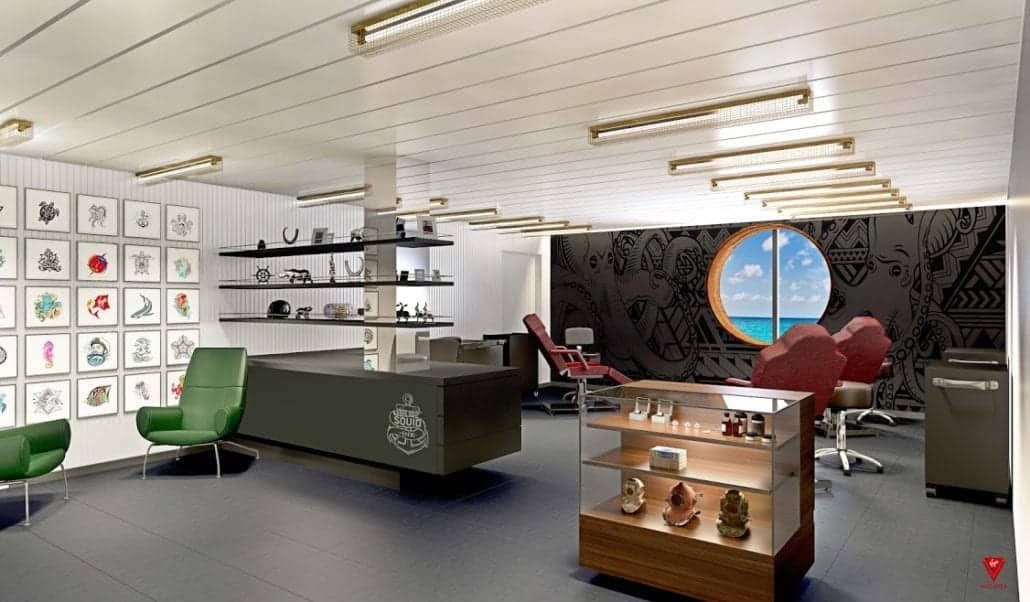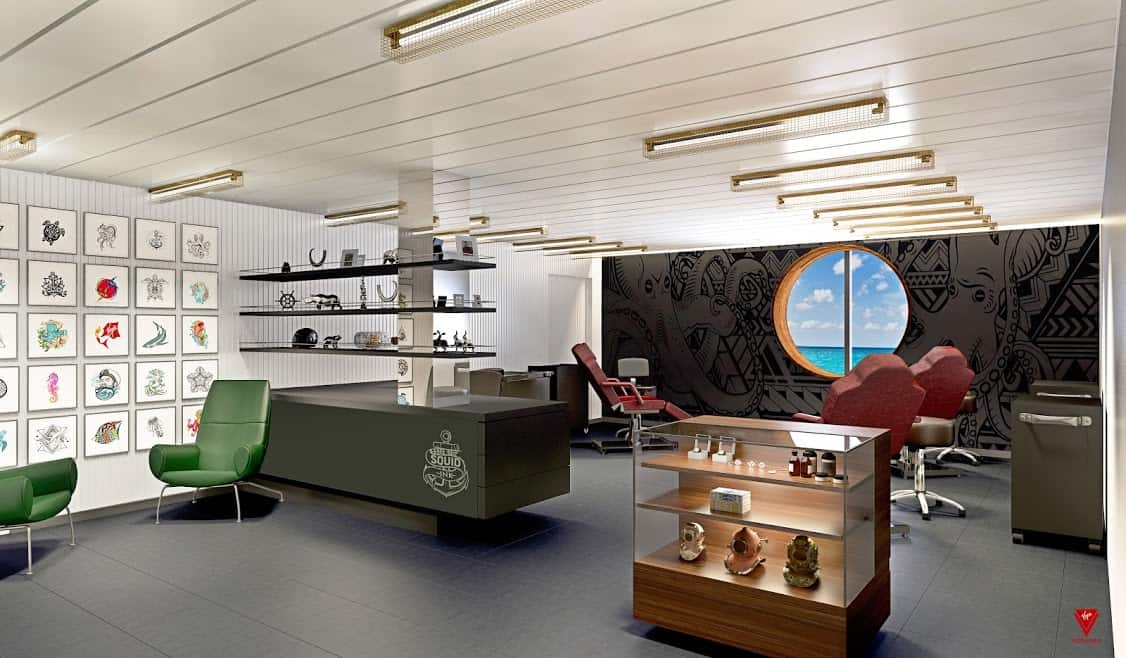 Let's be honest…When Richard Branson is involved it will always be interesting. The billionaire music and hospitality entrepreneur intends to change the way we look at cruising forever.
When guests climb aboard its flagship Scarlet Lady they are clearly going to be on one of the best cruises for adults. From DJ-driven pool parties to midnight dodgeball games, it's going to be unlike anything we've experienced on the high seas.
With a "rock star" motif throughout the ship and extending into the staterooms, vibrant entertainment, and an onboard tattoo parlor, this will be one of the most fun cruises for adults the industry has ever seen.
Virgin Voyages also focuses on wellness, so you can detox in their ocean-view outdoor gym and then re-tox afterward at the Gym and Tonic Juice Bar. Yoga studios, cardio classes, and wellness lectures will be available throughout your sailing.
The ultra-modern and holistic Redemption Spa will have all the modern amenities you would expect, plus a mud treatment room, a salt room, and a cold plunge pool.  When the sun goes down, Redemption will turn into a hot spot with late-night parties and DJs.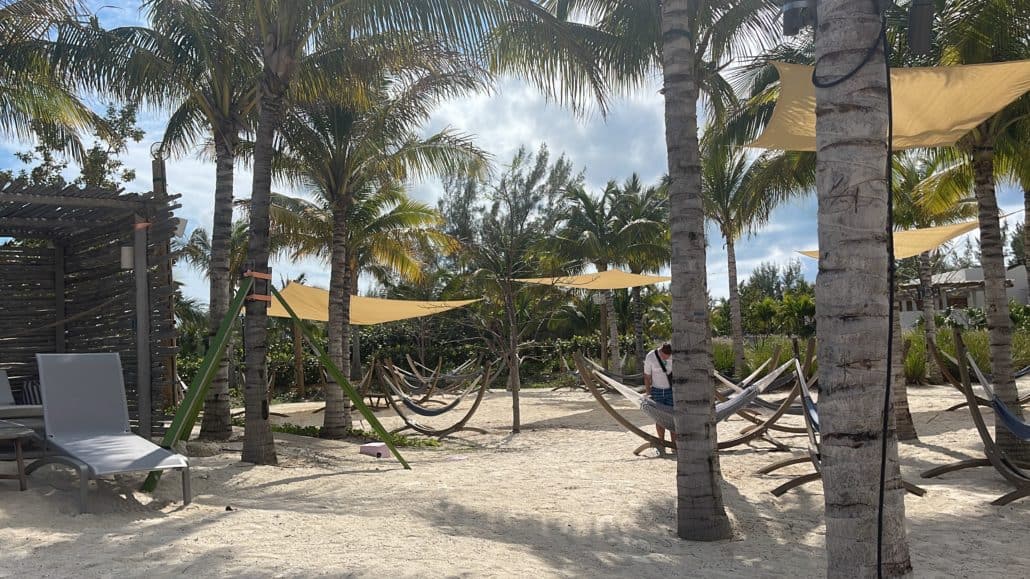 Even the activities and entertainment will be specifically geared toward a mature audience. Adult dance parties, Drag Shows, and various types of other performance are will be featured as we fully expect Virgin Voyages to offer one of the most fun cruises for adults. The Virgin experience will shine for the adult cruiser since even the features onboard that might typically be designed for a younger demographic, the grown-up version will be on display on this adult-only ship.
One final aspect which makes this line especially attractive to adults — including those with children — is that the itineraries are relatively short. Translation: If grandma and grandpa need to watch the kids while you're off getting your cruise on, they'll only have to do so for a few days.
5. Norwegian Cruise Line
Like many of the other lines we're talking about here, Norwegian Cruise Line has done a good job of balancing the needs of their adult audience with those of the adults-traveling-with-kids crowd. Where Norwegian excels, from the adult standpoint, is with the solo staterooms and lounges they've incorporated into their newer, larger ships.
These staterooms are specifically designed for one person, and the associated lounge (accessible only by those staying in this section of the ship) provides everything from a place to meet fellow solo travelers to a crew member who helps organize events.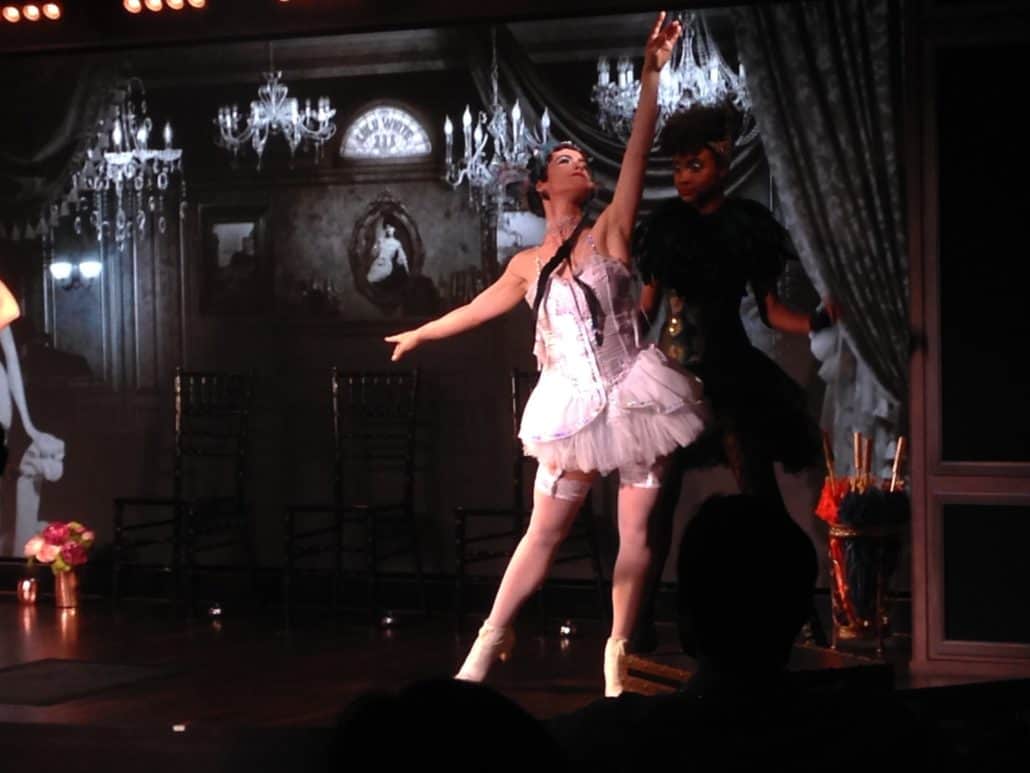 Elsewhere, many Norwegian ships offer an adult's only area known as Spice H20, available to all adult travelers at no added price. Many of their ships also offer a second area, the Vibe Beach Club, which is also an adults-only space, but offers limited capacity and must be purchased upon boarding.
Another great perk for adults traveling on Norwegian is a literal one: The line's Free At Sea program, available on most sailings.
Among the various "free perks" offered is a drink package (with guests paying only a 20 percent service fee), meaning you can order all the adult beverages you want while lying around the pool without having a cash register ringing in your head each time you do.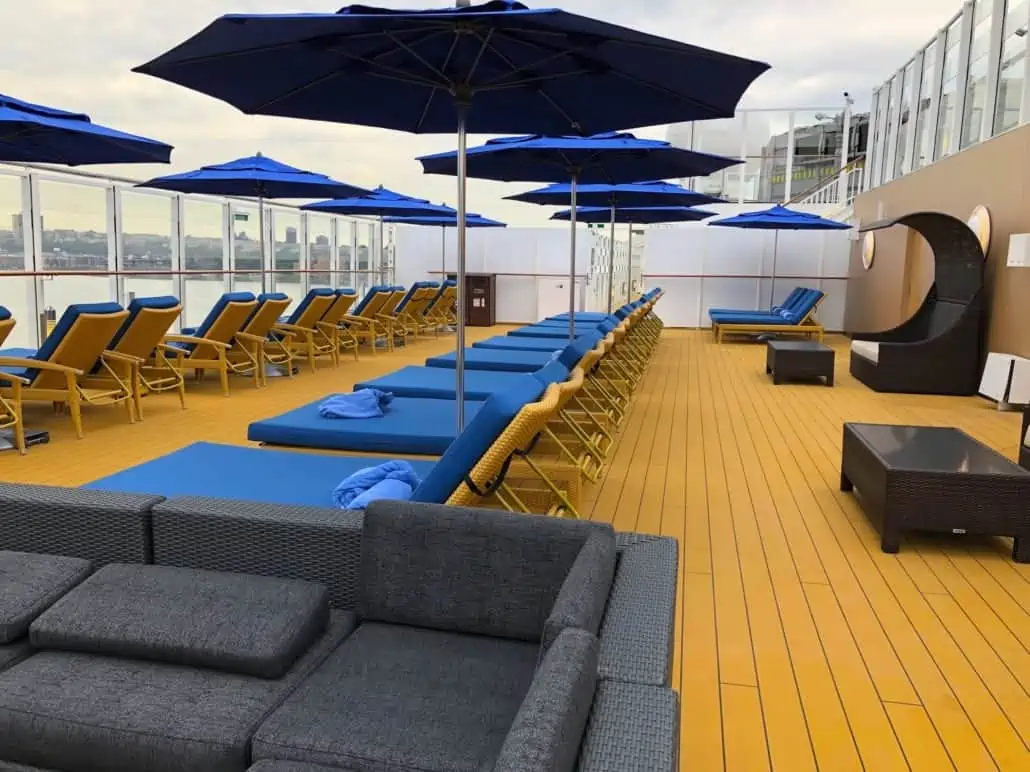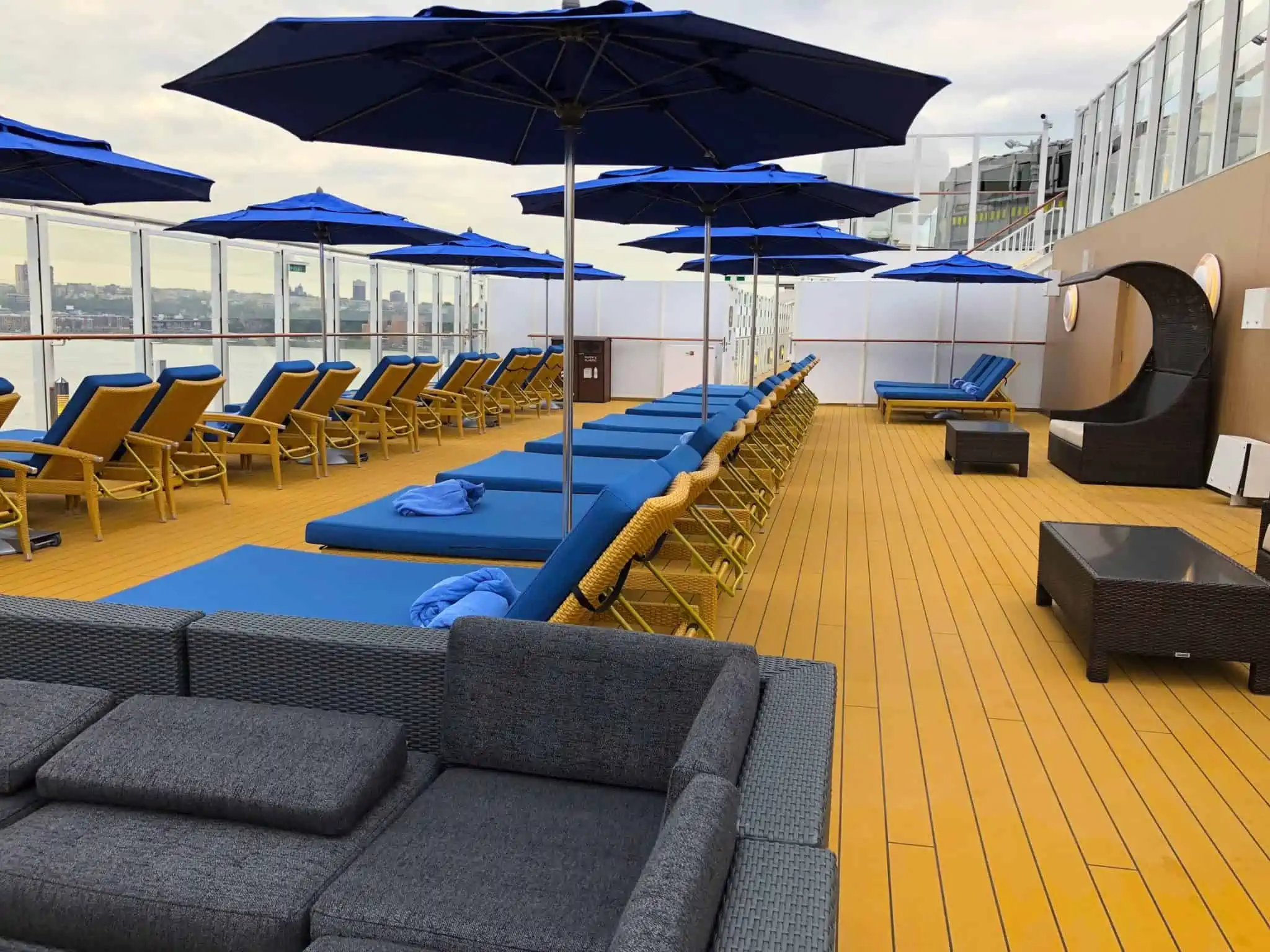 Guests looking for a very special night out with their significant other have several specialty restaurants to choose from. Our top pick for a romantic evening? Le Bistro, the line's elegant French restaurant which offers high-end dishes and a serene atmosphere.
Ship-wise, the line's older ships — such as the Norwegian Gem — can attract a more adult crowd than the newer mega-ships.
After all, vessels like Norwegian Bliss or Norwegian Encore have a whole lot of kid-and-teen-friendly attractions such as VR arcades, laser tag arenas, and go-karts. The older ships won't offer those bells-and-whistles, but they can offer a quieter, more relaxing atmosphere where many adults will find a wonderful escape from the modern world.
Honorable Mentions
1. Carnival Cruise Line

Carnival is about as family-friendly as a cruise line can get, and it is (rightfully) darn proud of it. However, the ships offer an awful lot for adult travelers as well, from the no-kids-allowed Serenity Deck (featuring a bar and lots of comfy loungers) to after-hours events catering to those over 18.
The newer ships also feature a fantastic Havana area where adults can relax away from the madness of the much louder — and kid-filled — Lido Deck and its hopping pool.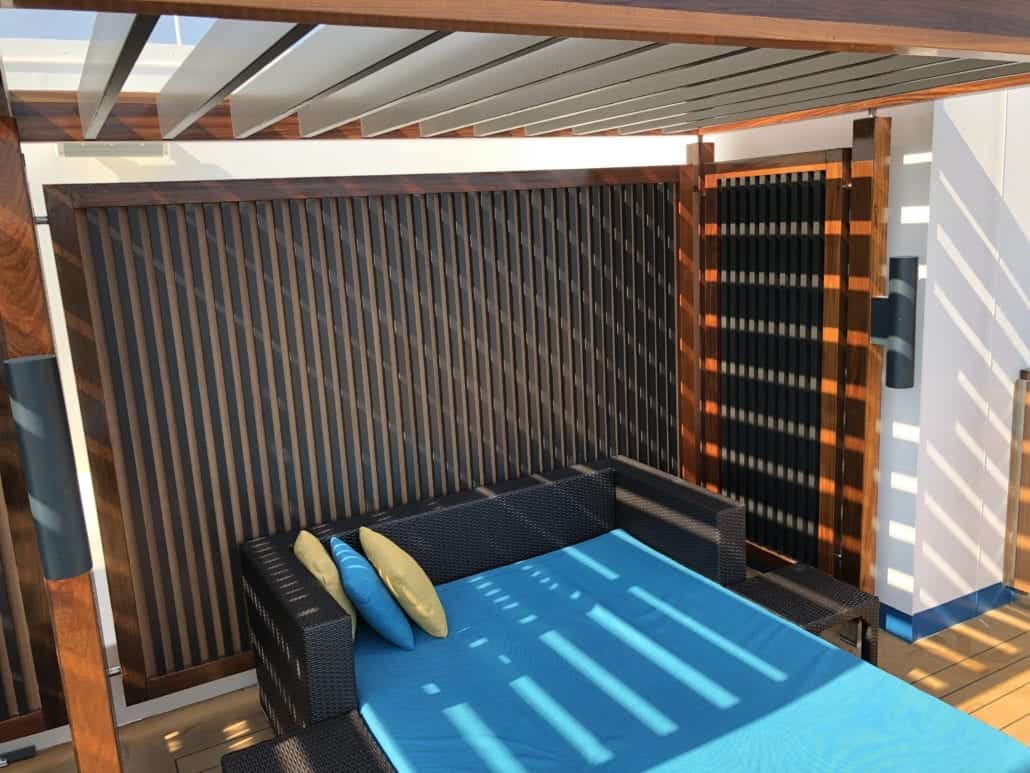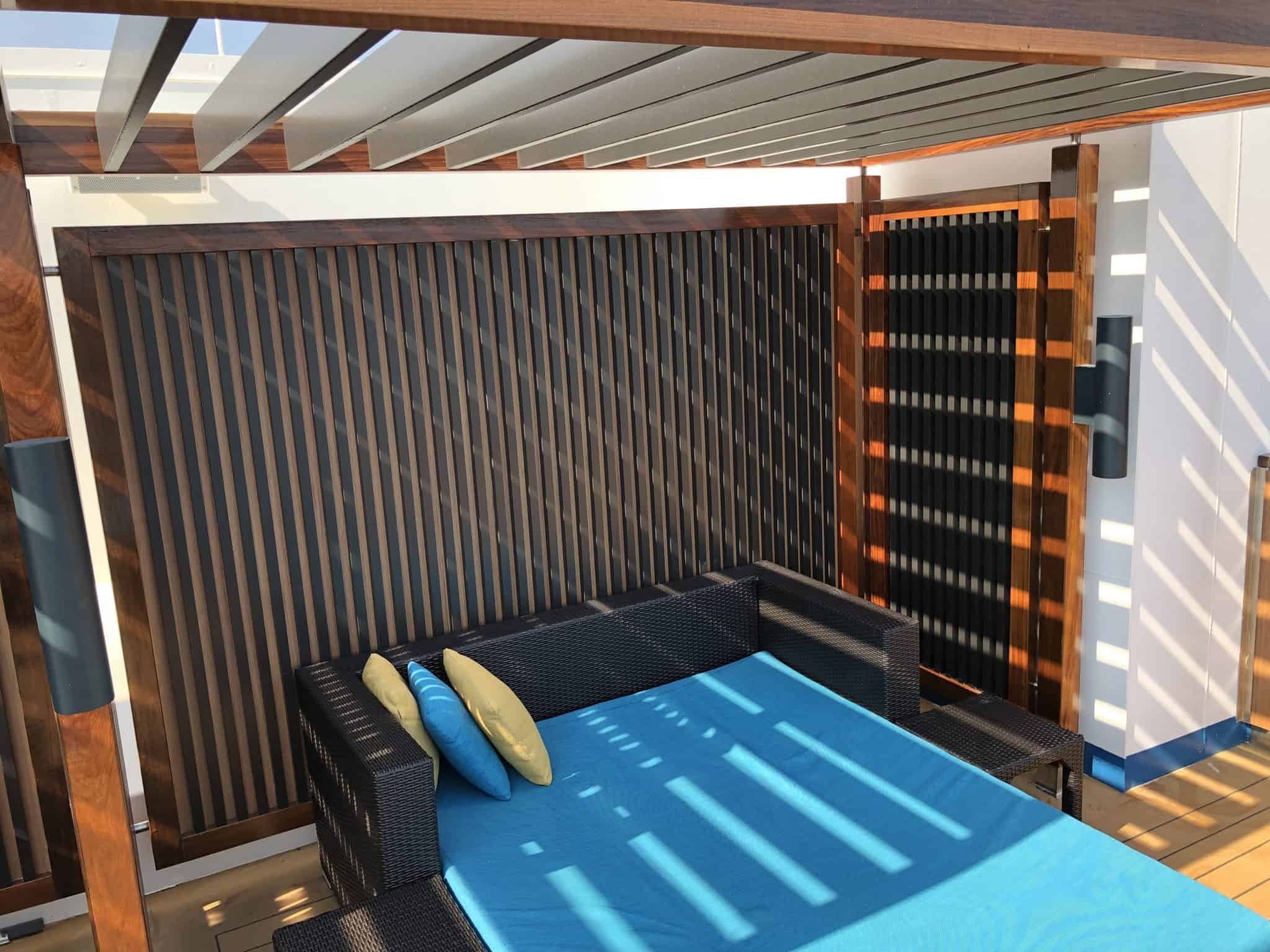 2. Holland America Line

Skewing more toward the older demographic, Holland America has some of the best dining and service at sea. You would be extremely hard-pressed to find anything less than an impeccable dining experience while on any Holland America Cruise, thanks in part to their specially cultivated Culinary Council.
You can also find one of the best live music programs at sea on this line's fleet. While the spring breakers lean toward cruise lines that cater to a younger crowd, adult cruisers will appreciate Holland America Line's commitment to live classic rock and blues acts.
3. Princess Cruises
More than a few people fell in love with the idea of cruising while watching "The Love Boat," which just so happened to take place aboard a Princess ship. Ever since, the line has carried on the tradition by specializing in weddings and events.
Princess is also an all-ages line, but the typical guest on a Princess cruise is usually between 45 and 70. The cruise line typically caters to an older demographic by featuring longer and more exotic journeys that run up through Alaska and across the Panama Canal.
Pin it!