Carnival Cruise Line has been forced to cancel three sailings of Carnival Vista because of ongoing propulsion issues that are impacting the ship's cruising speed.
The impacted sailings are July 6, July 13, and July 20.
Carnival Vista's Ongoing Problems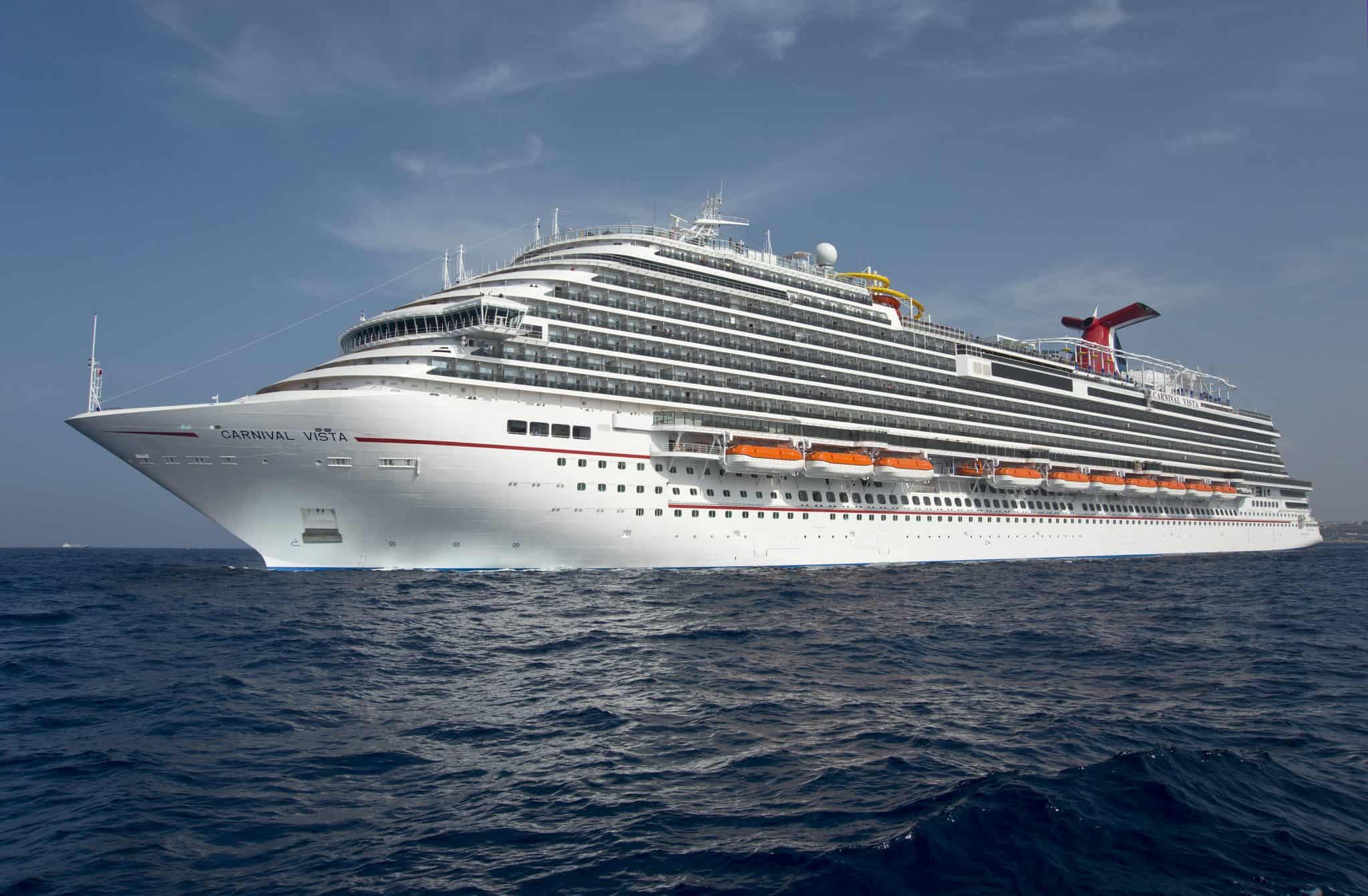 Carnival Vista first announced issues on June 15, changing a seven-night cruise to an eight-night. On Wednesday, Carnival sent a letter to guests on the June 22, sailing, will also be changed from a seven-night to an eight-night.
READ MORE: Carnival Vista Plagued By Technical Issues
What Carnival Is Saying
Early Thursday morning, Carnival Cruise Line sent a letter to guests on the July sailings, "Carnival Vista has been experiencing an issue affecting its maximum cruising speed. Unfortunately, we will be unable to operate the above voyages, as it is necessary to remove the ship from service to complete the required repairs."
Carnival told Cruise Radio, "Following the July 1 sailing, Carnival Vista will be taken out of service for 17 days to reposition and complete the required repairs. Carnival Vista is expected to return to service on July 27."
Refunds Offered to Guests 
A full refund of the canceled July sailings
Refund of all pre-purchased items before sailing
$200 per-person to air fee changes and expenses
100% future cruise credit to rebook before December 20, 2020
Brand Ambassador John Heald posted on Facebook, "I am sure there is a massive dollop of mixed emotion for those affected by this news. I am here to answer any questions or listen to your views and will make sure the right people see them too."
I hope that the complimentary cruise is one that you can book as soon as possible and please know that the crew on all our ships are ready to show you the best of times and give you the fun you so very much deserve."
Launched in Spring 2016, Carnival Vista sails year-round to the Caribbean from Galveston, Texas.