There comes a point on every cruise when you wake up one morning and realize you've passed the halfway point. You have fewer days ahead of you on the ship than behind.
When the thought hit me this morning, I was working out at the gym. In my head, I immediately started making lists… you know the kind. "What do I want to make sure to do before I get off the ship? Where do I want to make sure to eat? Should I have two Guy's Burgers today, seeing as once I'm back home it'll be a while before I have another?"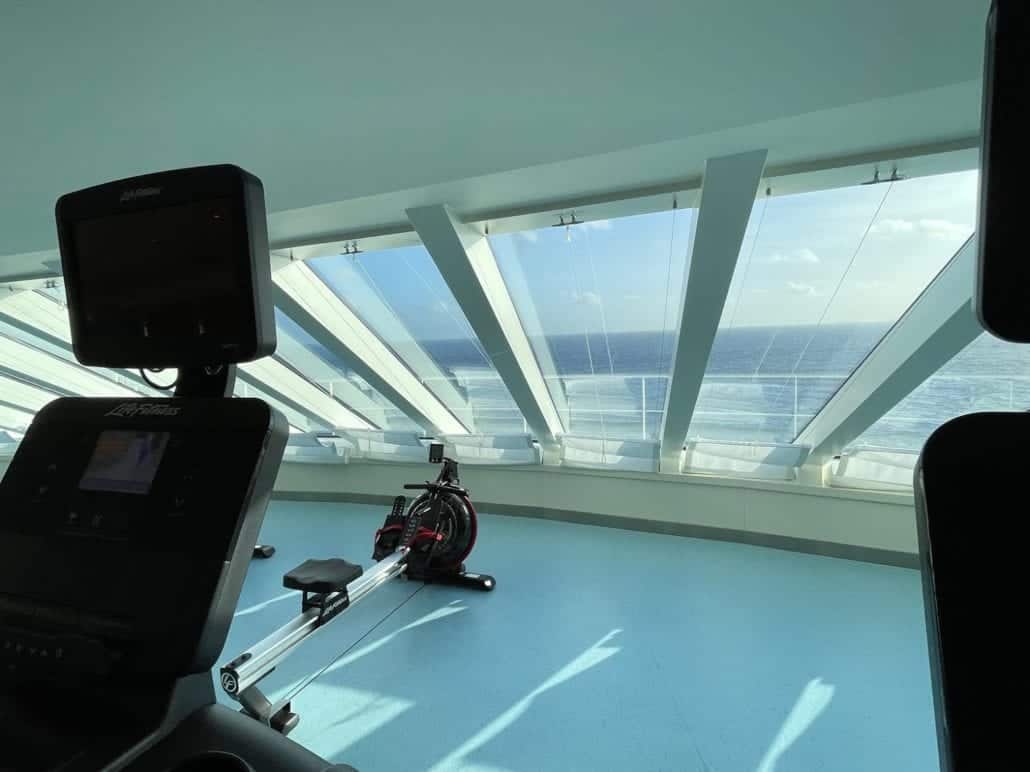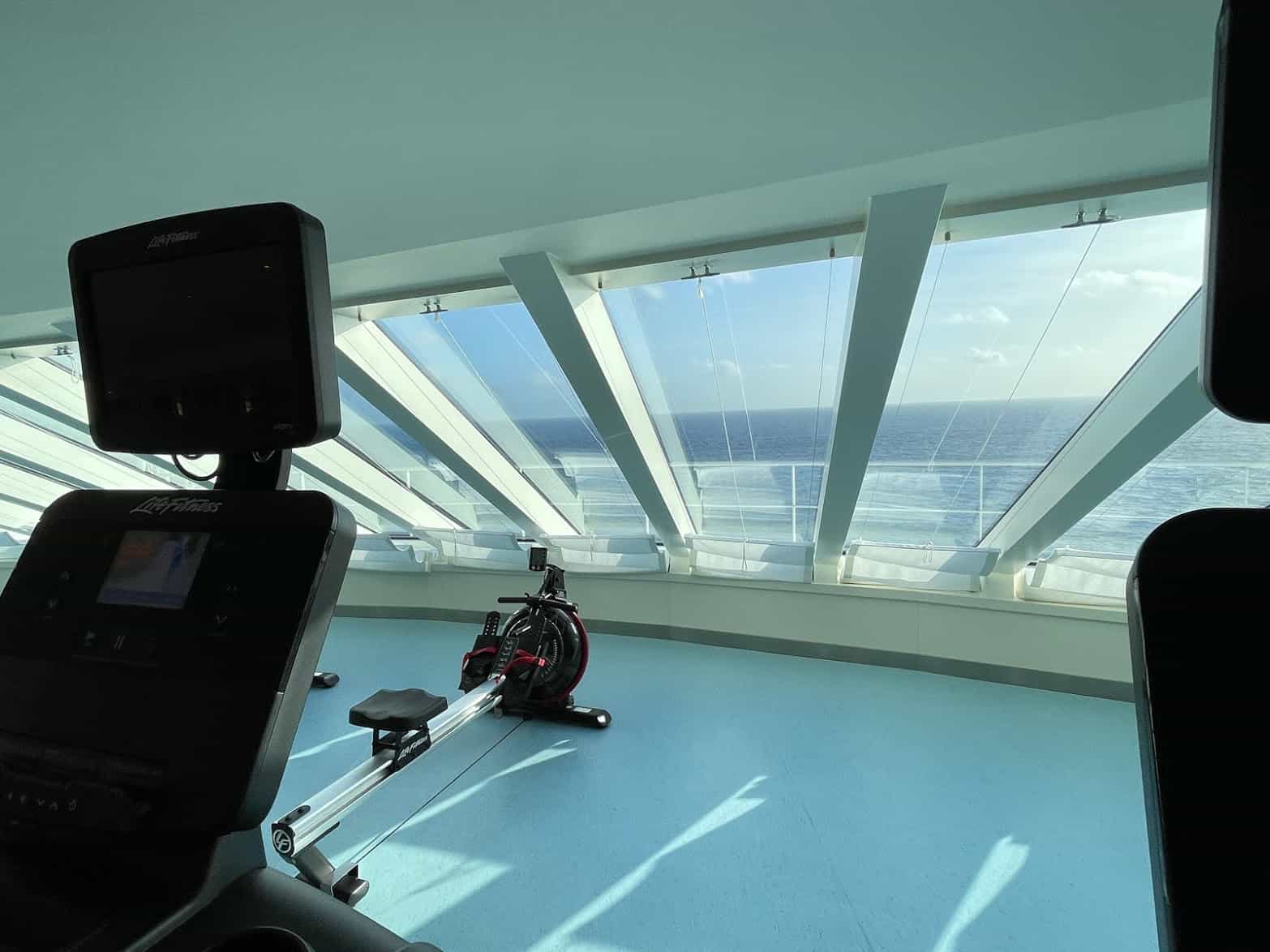 Once done at the gym, I strolled around the ship for a little while. I considered — for about 8 seconds — taking a swim or hitting one of the water slides, which was sort of a weird thought. I love being on the water, but I'm not really big on pools or waterslides. I've done them, of course, especially if it's something new or I'm with people who want to.
But I'm the kind of cruiser who isn't really about all the bells-and-whistles. I try things like the SkyRide — and I'm definitely looking forward to taking BOLT, the top-deck roller coaster on Mardi Gras — for a spin at the end of the month. But just like I'm a meat-and-potatoes guy, I'm also the type of person who just enjoys being on a ship and doesn't need all the extras.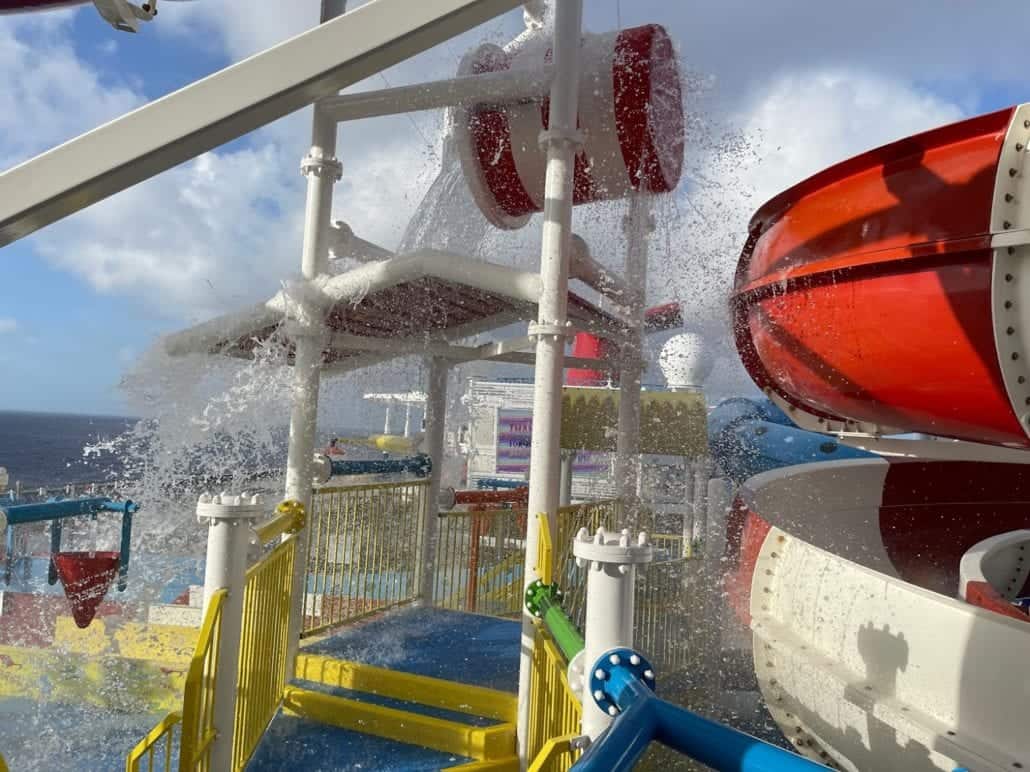 I sometimes wonder if that's what separates the "old-school" cruisers from the new breed  — the ropes courses and race tracks and roller coasters. But as cruise executives like to say, it all combines to make cruising the kind of vacation where there's something for everyone. You can do it all if you want… or you can do absolutely nothing.
Anyway, all that wandering and pondering got me hungry, and it was time for one of my favorite things about sea days on a Carnival ship — the Sea Day Brunch. While you can just show up and wait for a table, we decided to use the HUB app in order to see how well it worked. We entered the number in our party, said we were ready to eat now, and a few minutes later the app told us our table was ready.
I mentioned earlier in the week that the HUB app makes it pretty easy to look at menus. Even before we'd gotten to our table, I'd already been checking out what was available and found exactly what I wanted…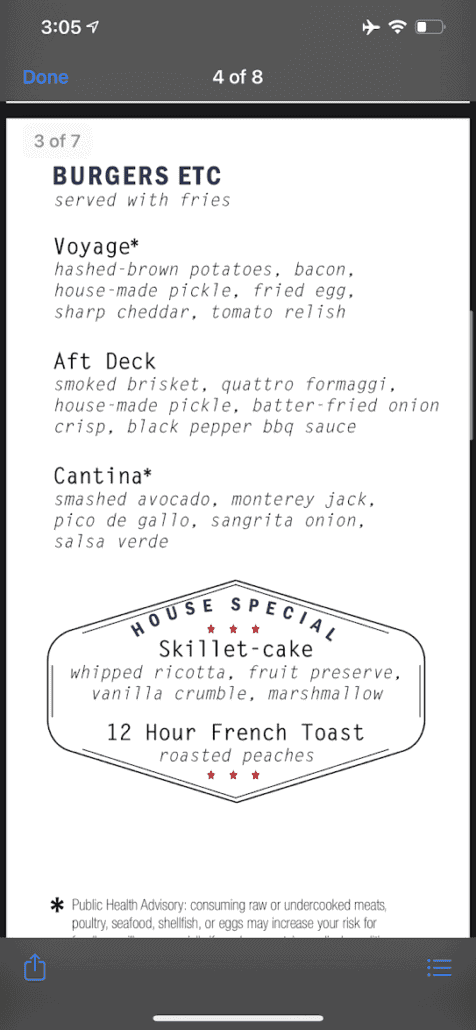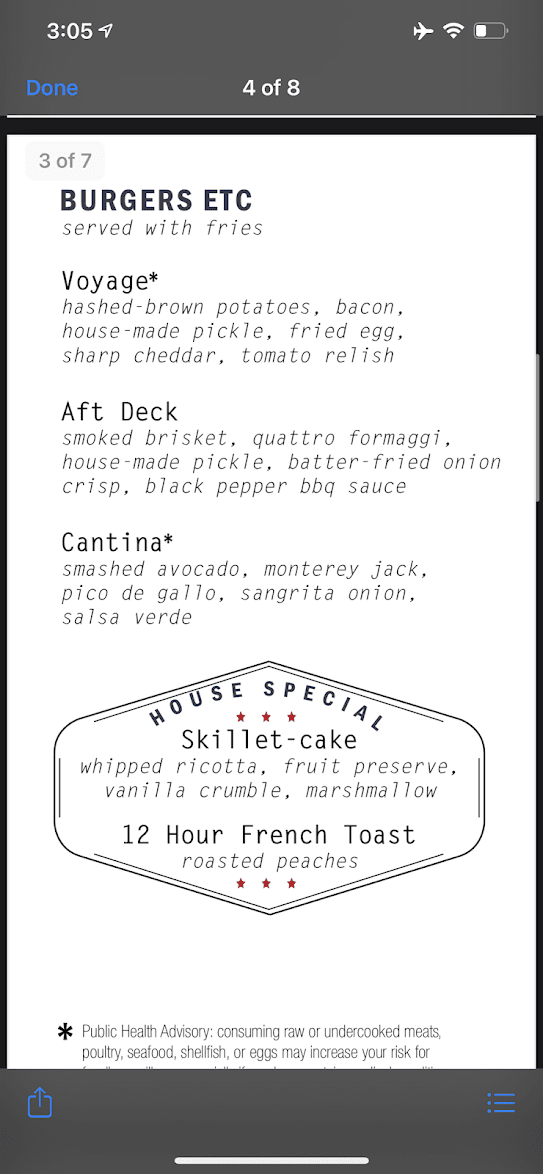 … the Voyage Burger. And because you never know when you're going to find time to eat again (and it's always better to be safe than sorry), I also ordered the fried chicken.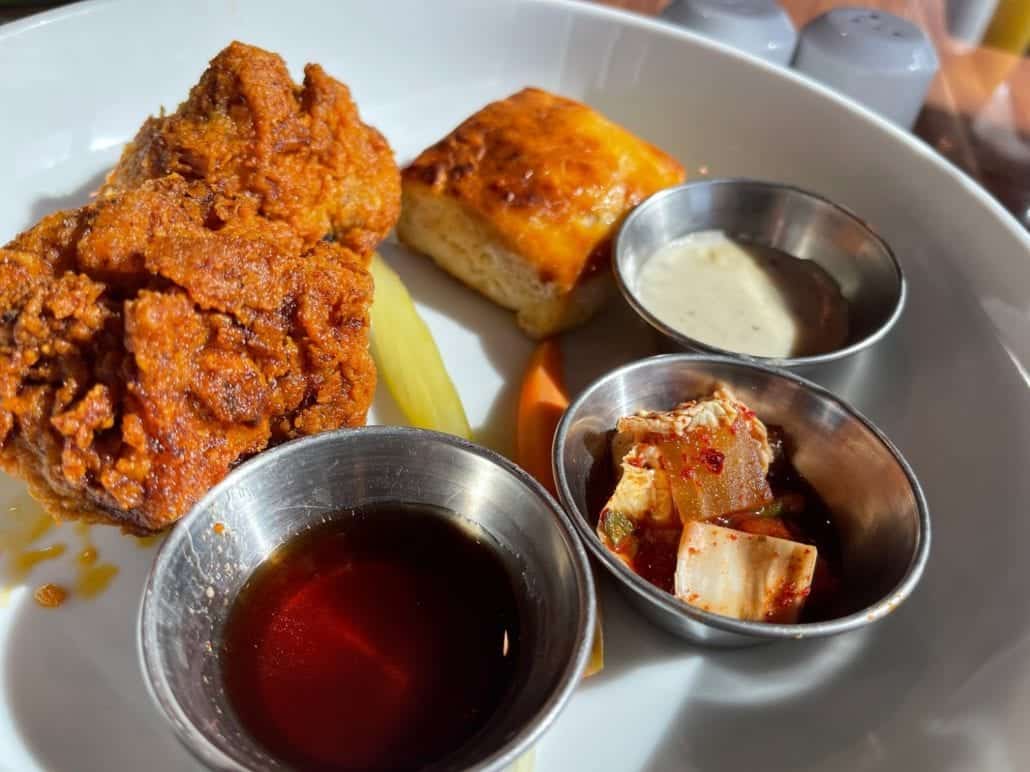 I'll admit that I miss the old-school Sea Day Brunch with its Flaming Tomato Soup and the cereal-crusted French toast. It felt weirdly more in keeping with the idea of brunch on board a Fun Ship. I mean, you can't get much more fun than a menu that says "go big or go home, and since you can't go home, you might as well go big!" That said, this was a solid brunch, and the menu has a whole lot to offer.
Later in the afternoon, I went to the Military Appreciation event. If you've read my past trip reports, you know that I try my best to never, ever miss this and always recommend it to others. I know that it can be easy to forget, what with all the things going on around the ship to keep you entertained, especially on a sea day. But it's impossible to describe how moving this event is, and how much it means to every single member of the military — past and present — when we, the people they've fought to keep safe, take a moment to listen to their stories and, more important, show our appreciation.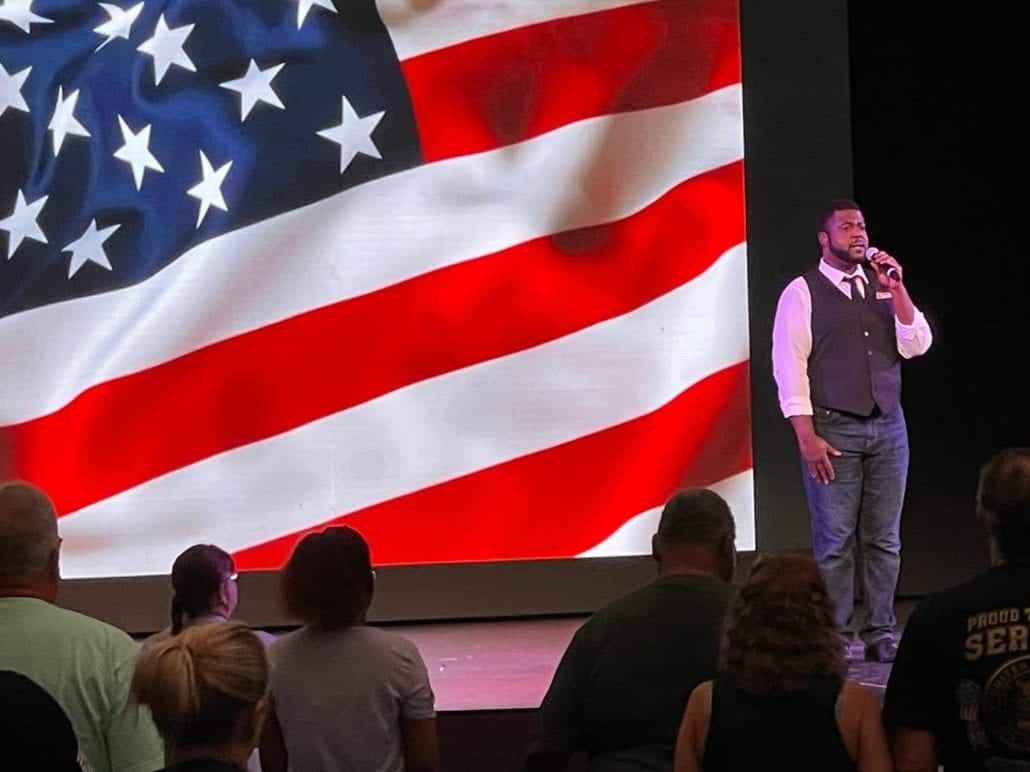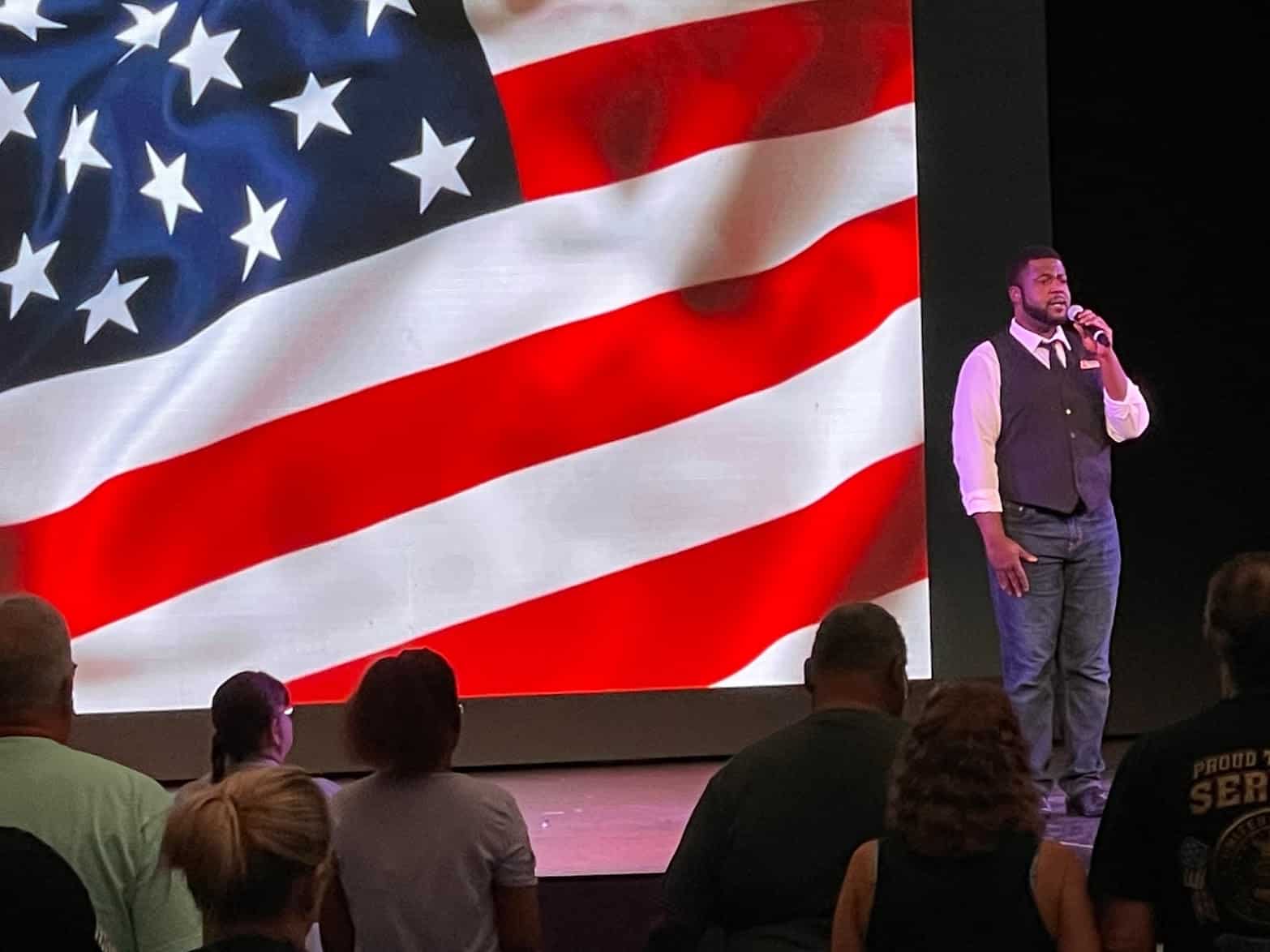 I also stuck my head in the Diamond/Platinum appreciation session. While it doesn't have the gravitas of the Military Appreciation ceremony, I know people appreciate the cruise line acknowledging their loyalty. I'm always kinda amused by the part where the captain and various crew members come out to say a quick hello. Obviously, it's a nice gesture, it just always feels a little like a dog-and-pony show, which I guess is kinda what it is.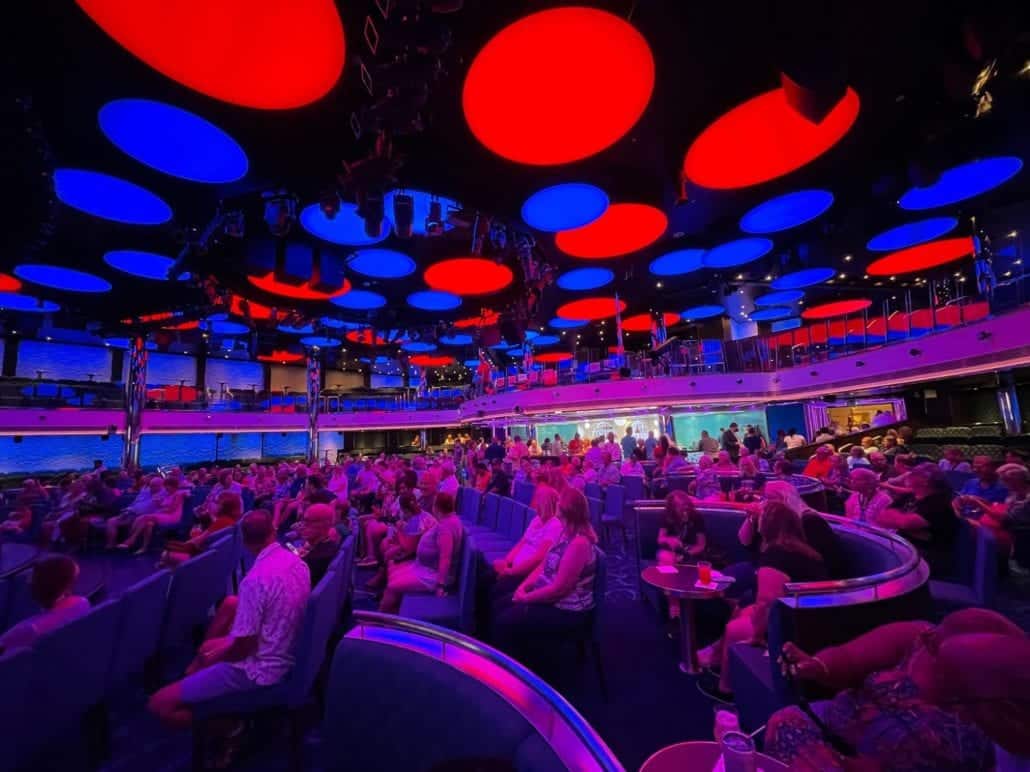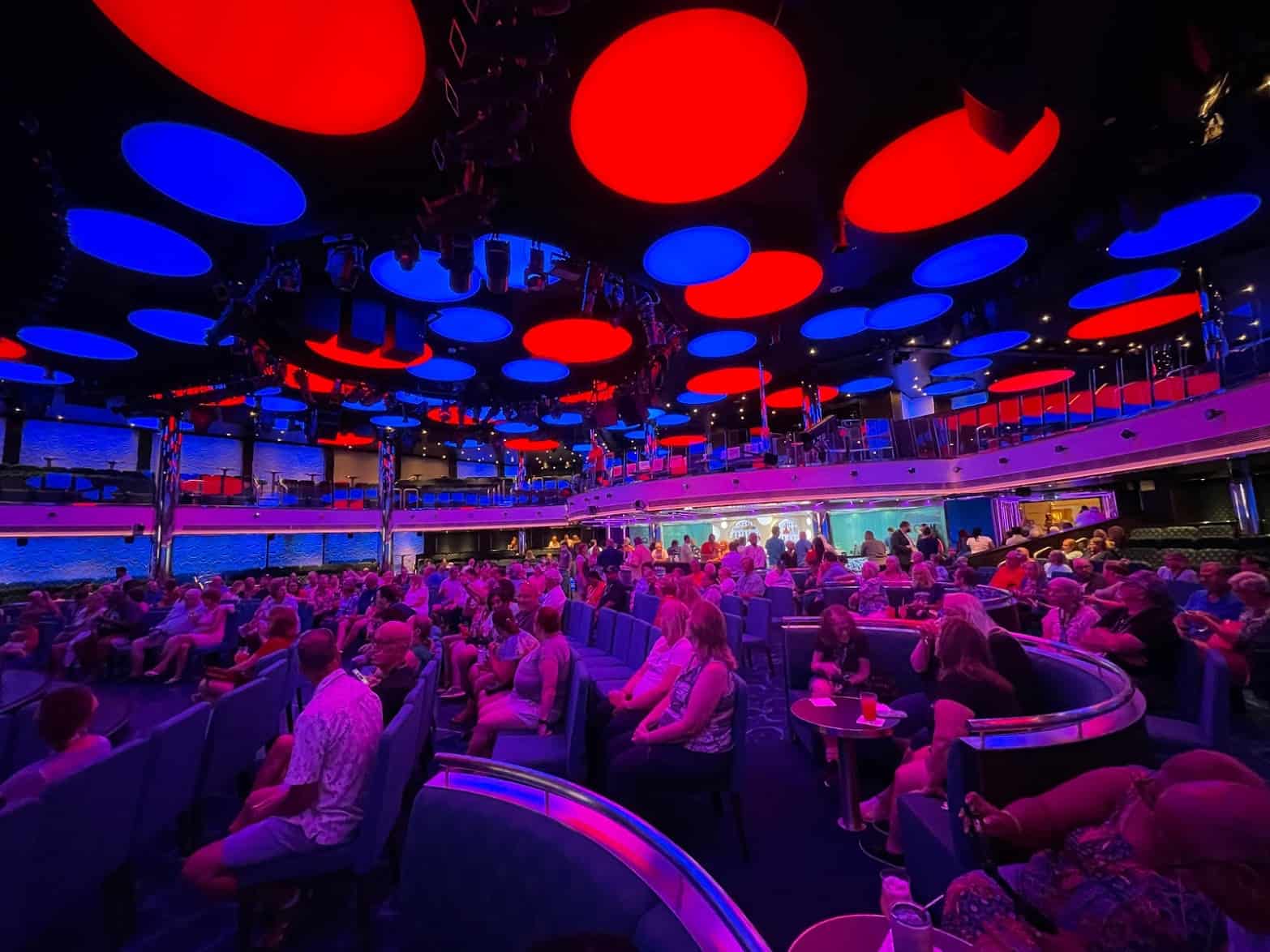 And yes, people were bitching about the luggage tag loyalty gift. My favorite moment was when one woman, hearing her travel companion complaining about the luggage tag, turned to her and snapped, "Edith, you didn't pay for any of the last four cruises, so I'm not sure you even deserve that luggage tag!" (The names, as they say, have been changed to protect the guilty.)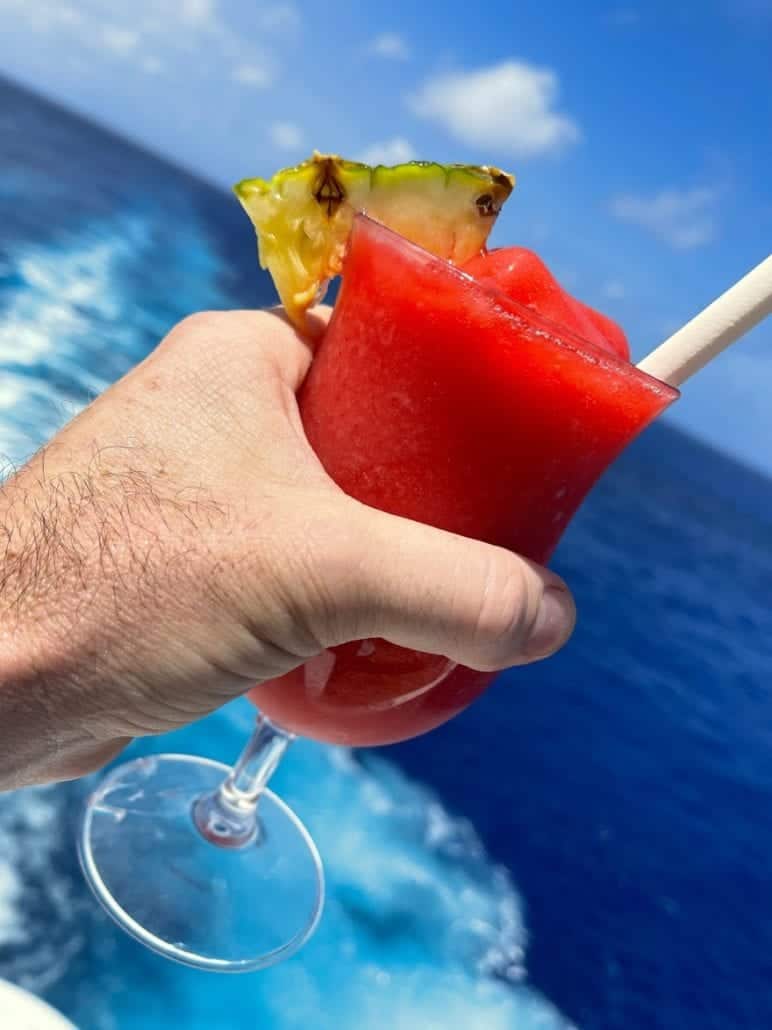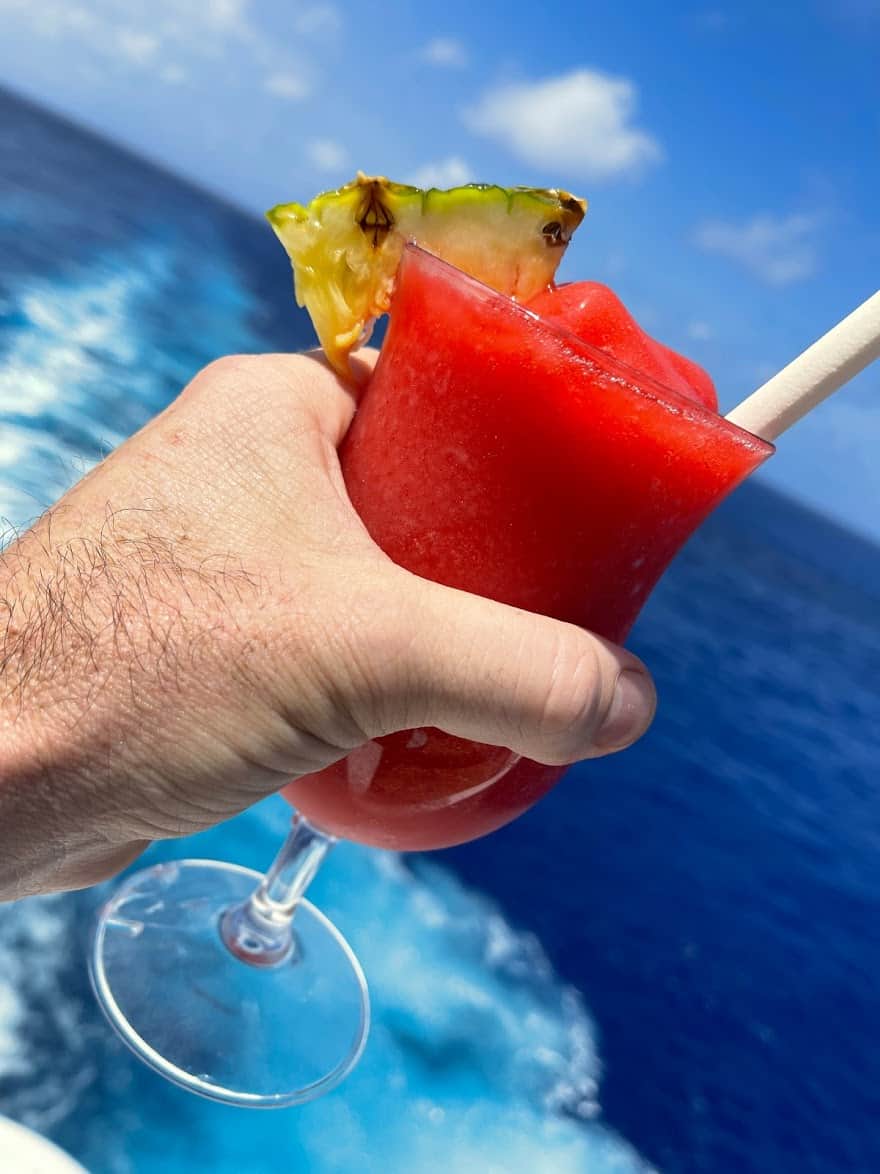 I knew I had a ton of work to do — these trip reports don't write themselves, ya know! — so I grabbed a drink, spent a few minutes watching the wake (is there anything more hypnotic on the planet?) and then headed back to my stateroom to go through the hundreds of photos I've taken this week. Oh, and of course, stopped for a quick Guy's Burger fix.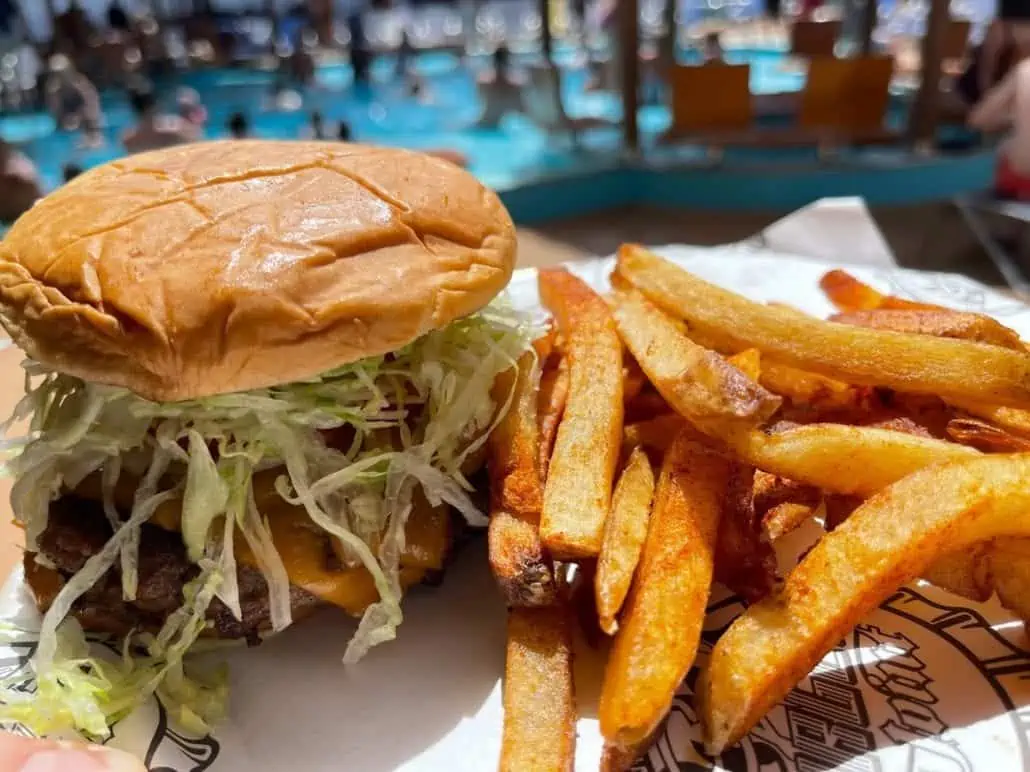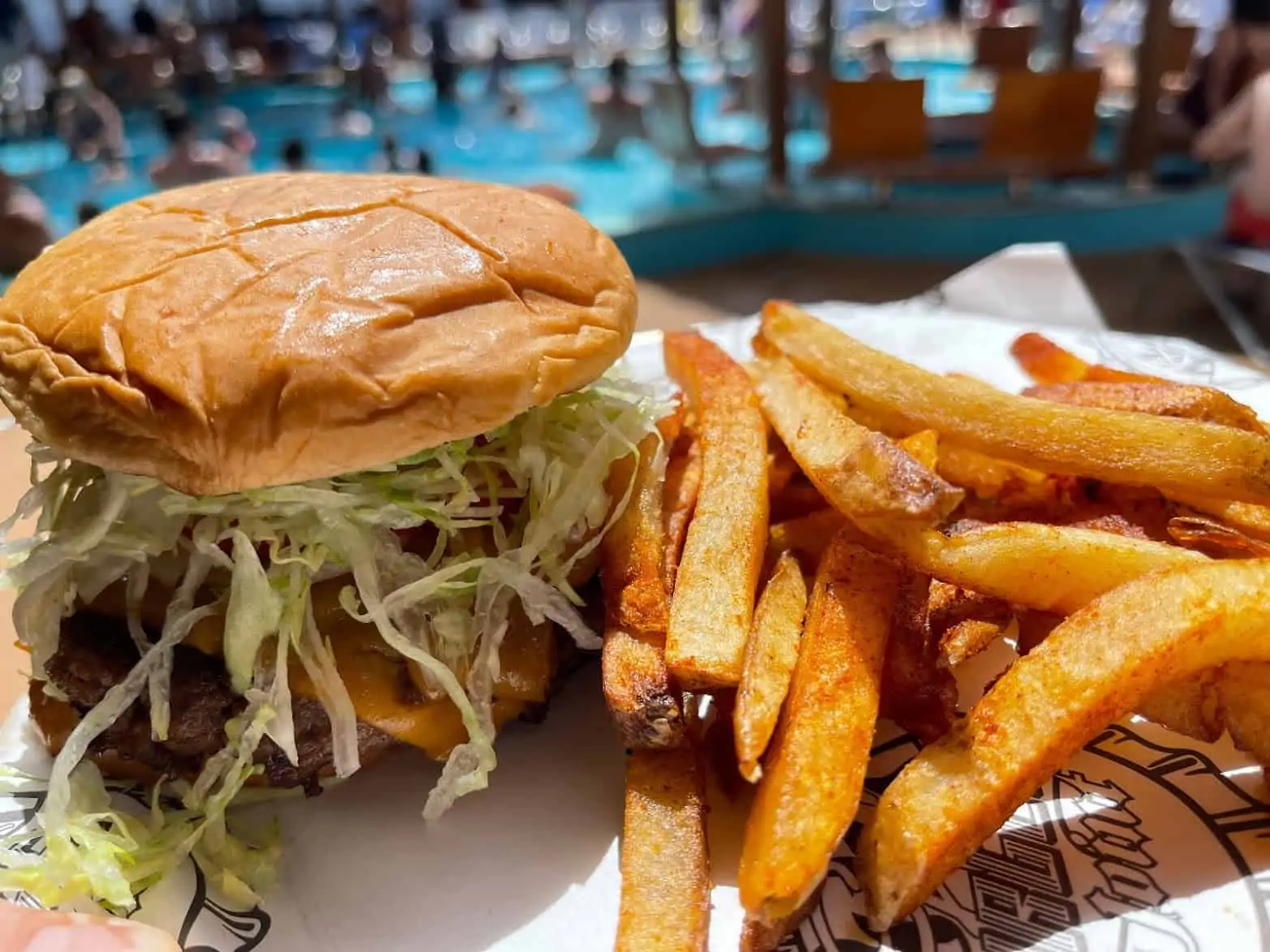 See why I hit the gym first thing every morning? I mean, it's easy to see why people "joke" about putting on 10 pounds every time they cruise. If I ate like this every day at home, I'd be in big trouble… emphasis on "big."
Now it's going to seem as though I went from Guy's straight to the main dining room, but you have to imagine that there was a good three or four hour period in between where I was working. Plus, we had pre-dinner drinks in the atrium. But now, without further ado, we head to dinner…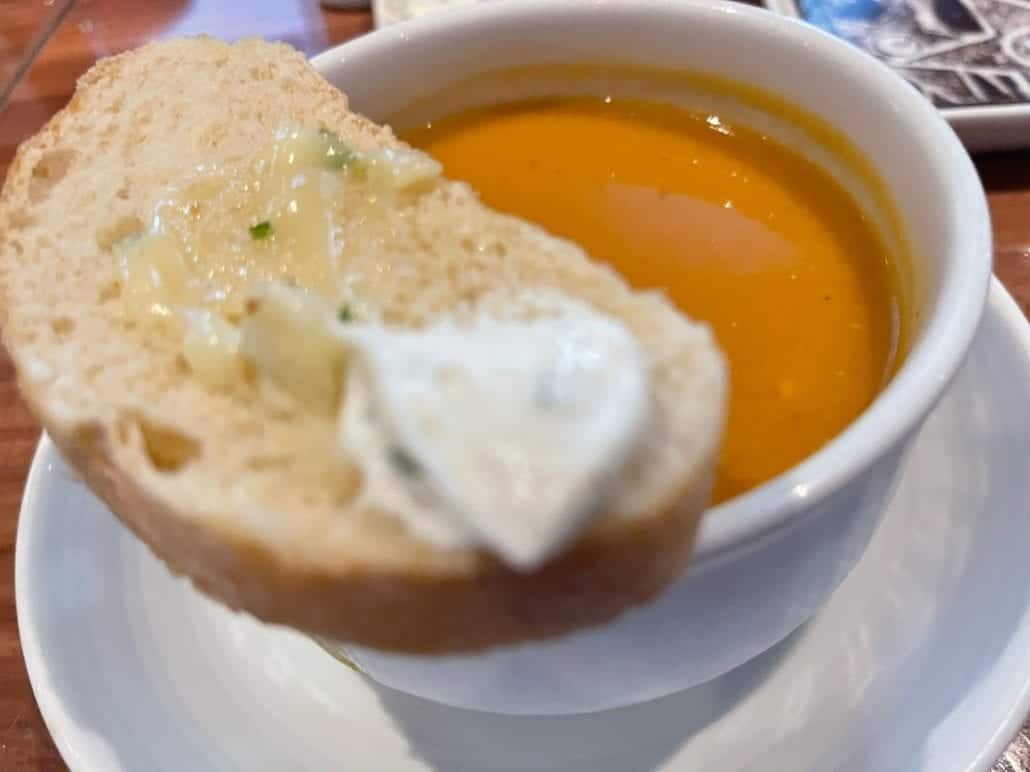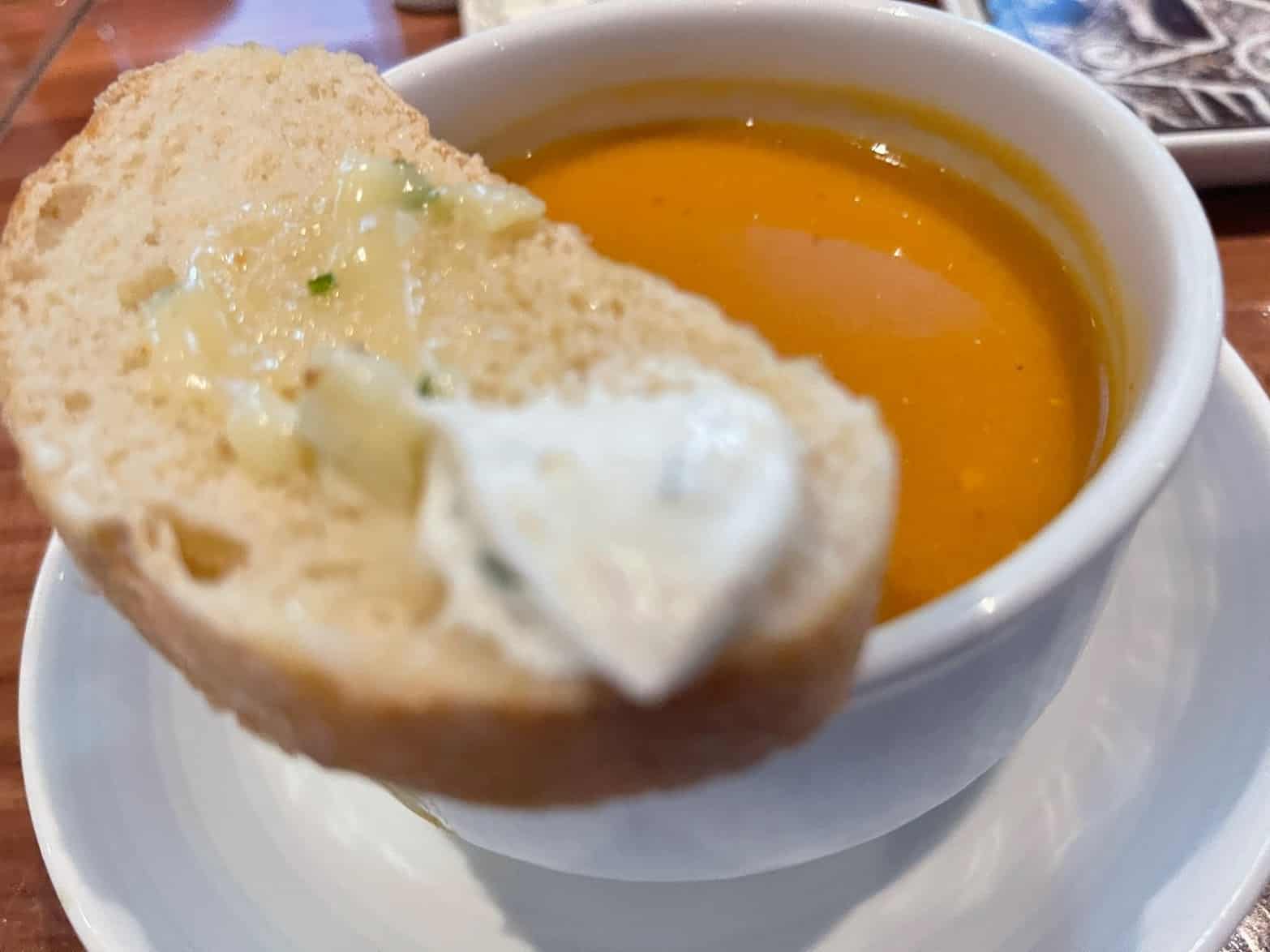 First up was a delicious pumpkin soup. I can't recall if I'd ever had pumpkin soup before, but I'll definitely be having it again. This was a perfect starter, followed up by a crab cake…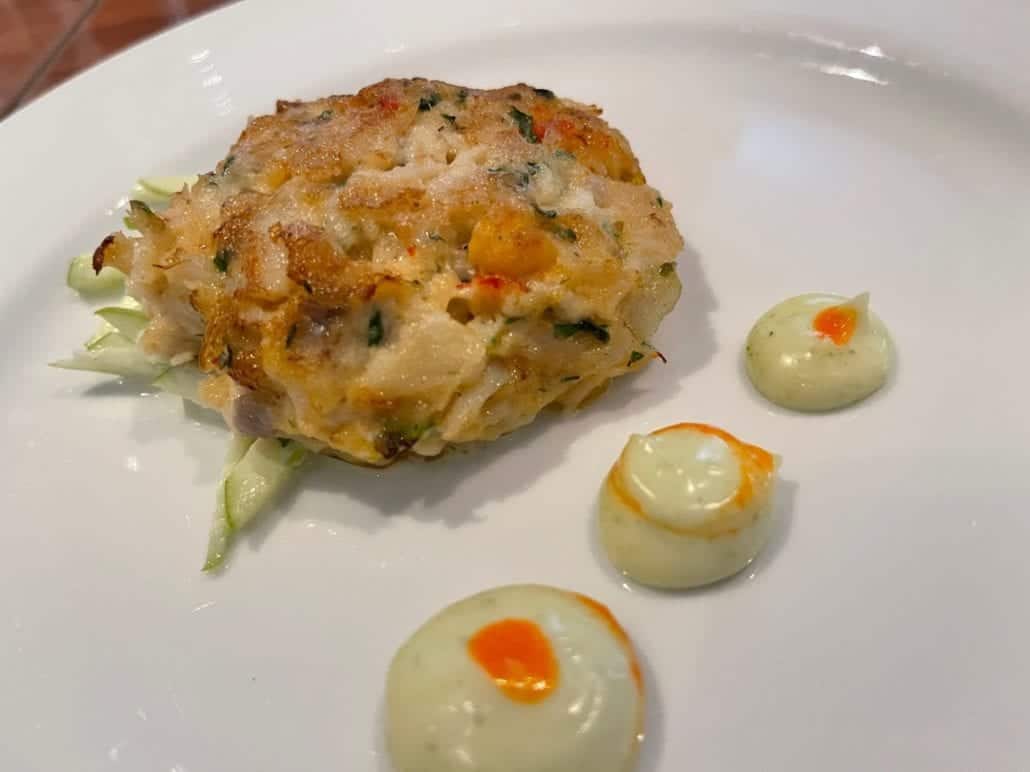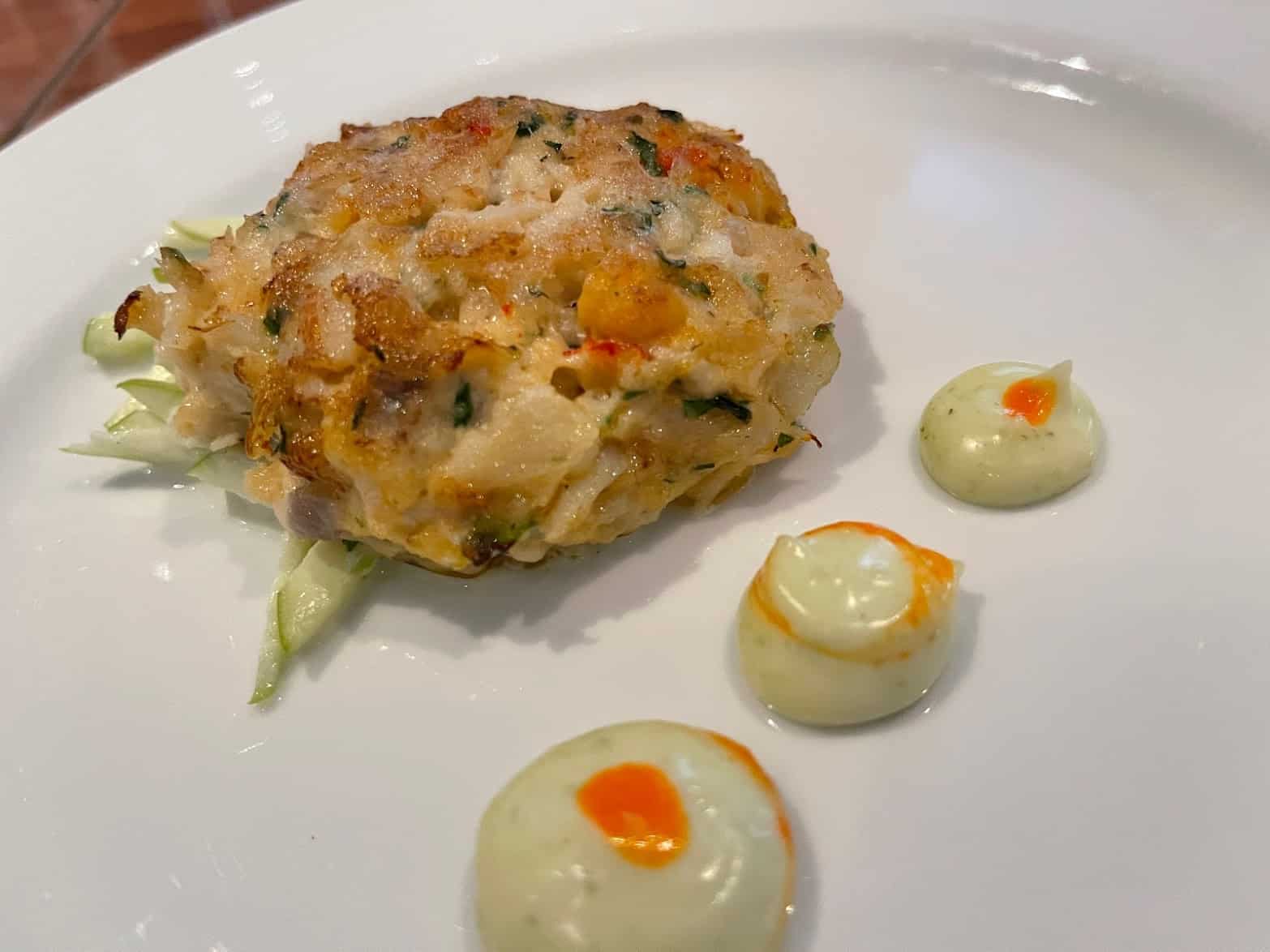 … and filet with veggies.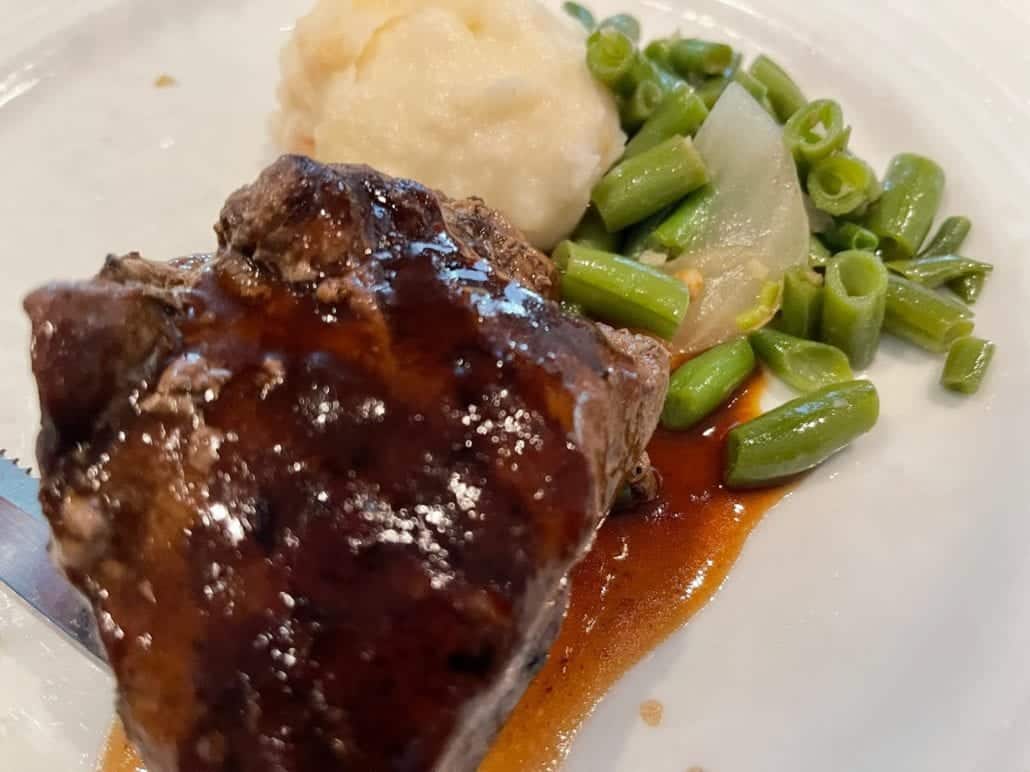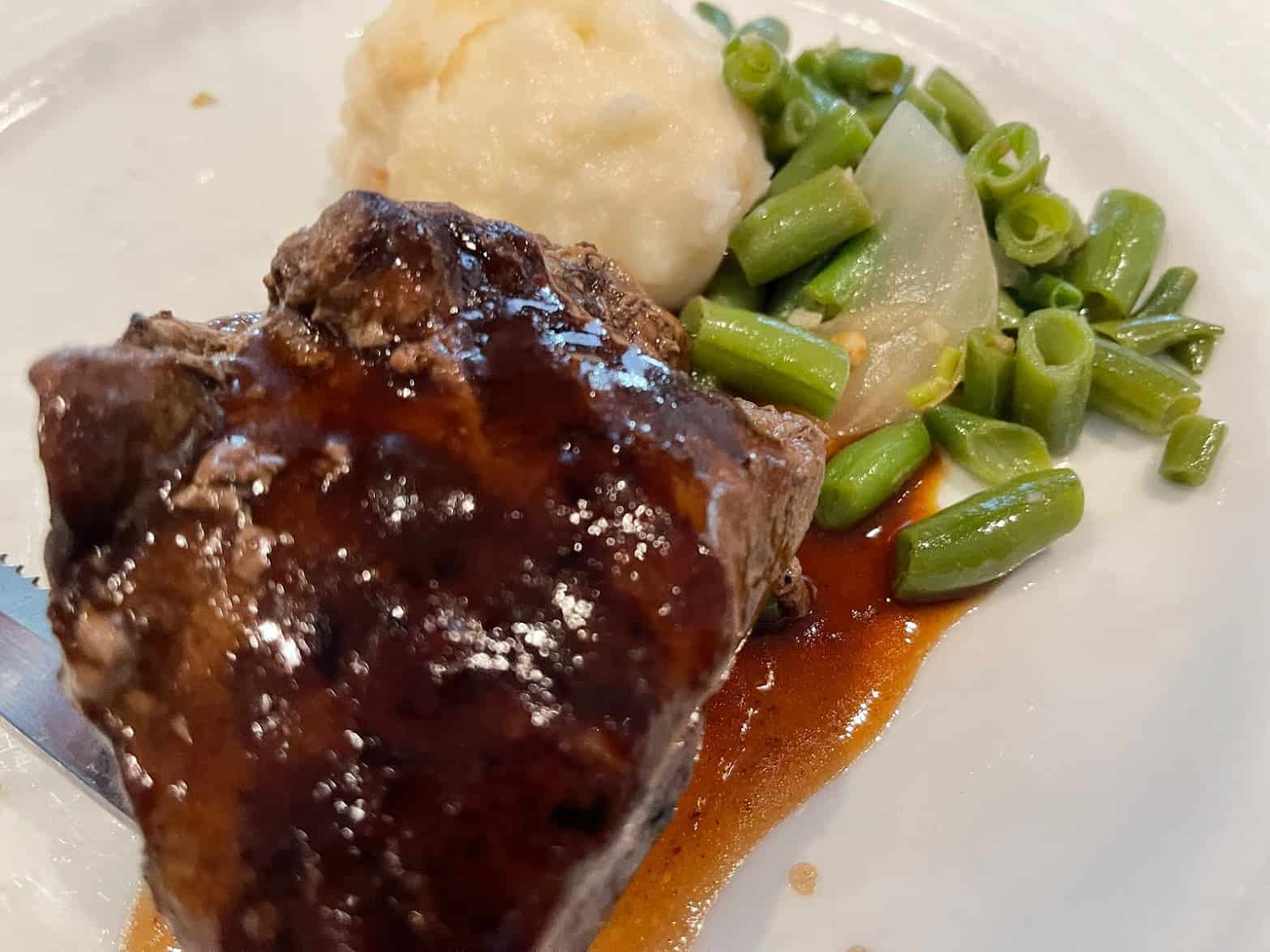 I thought about passing on dessert, but realized that so far this trip, I hadn't had one of my favorites, the Grand Marnier Souffle. Remember how I said at the beginning of this trip report that I'd reached the point at which you start thinking about what you hadn't done yet? Well, this brings things full circle.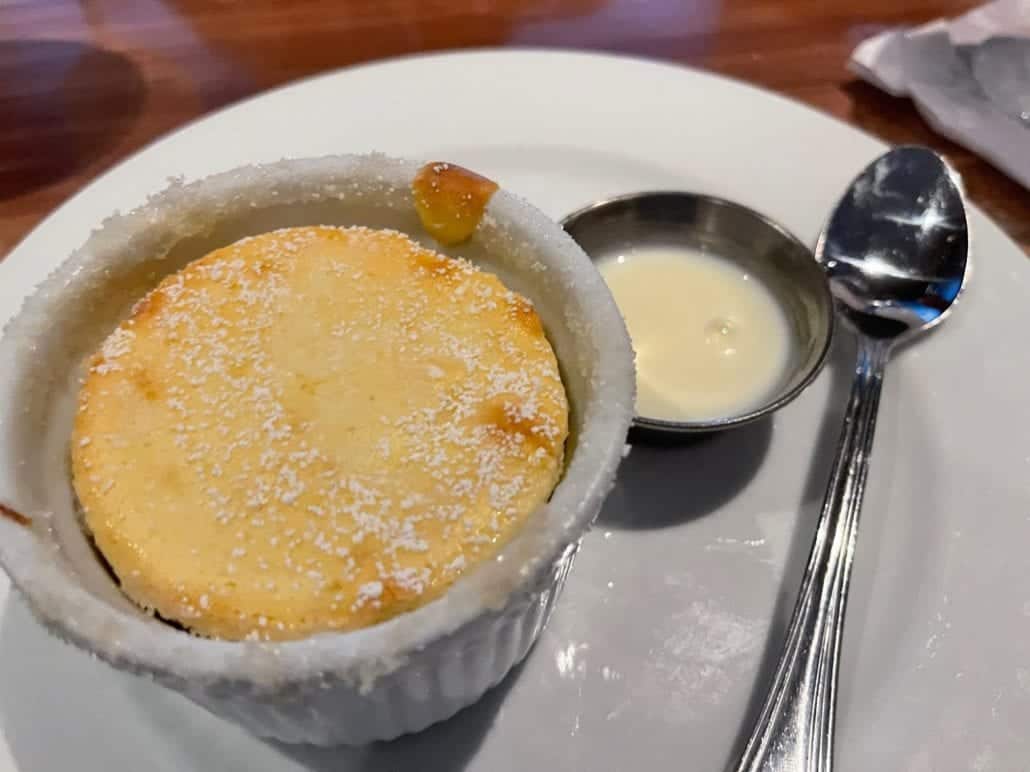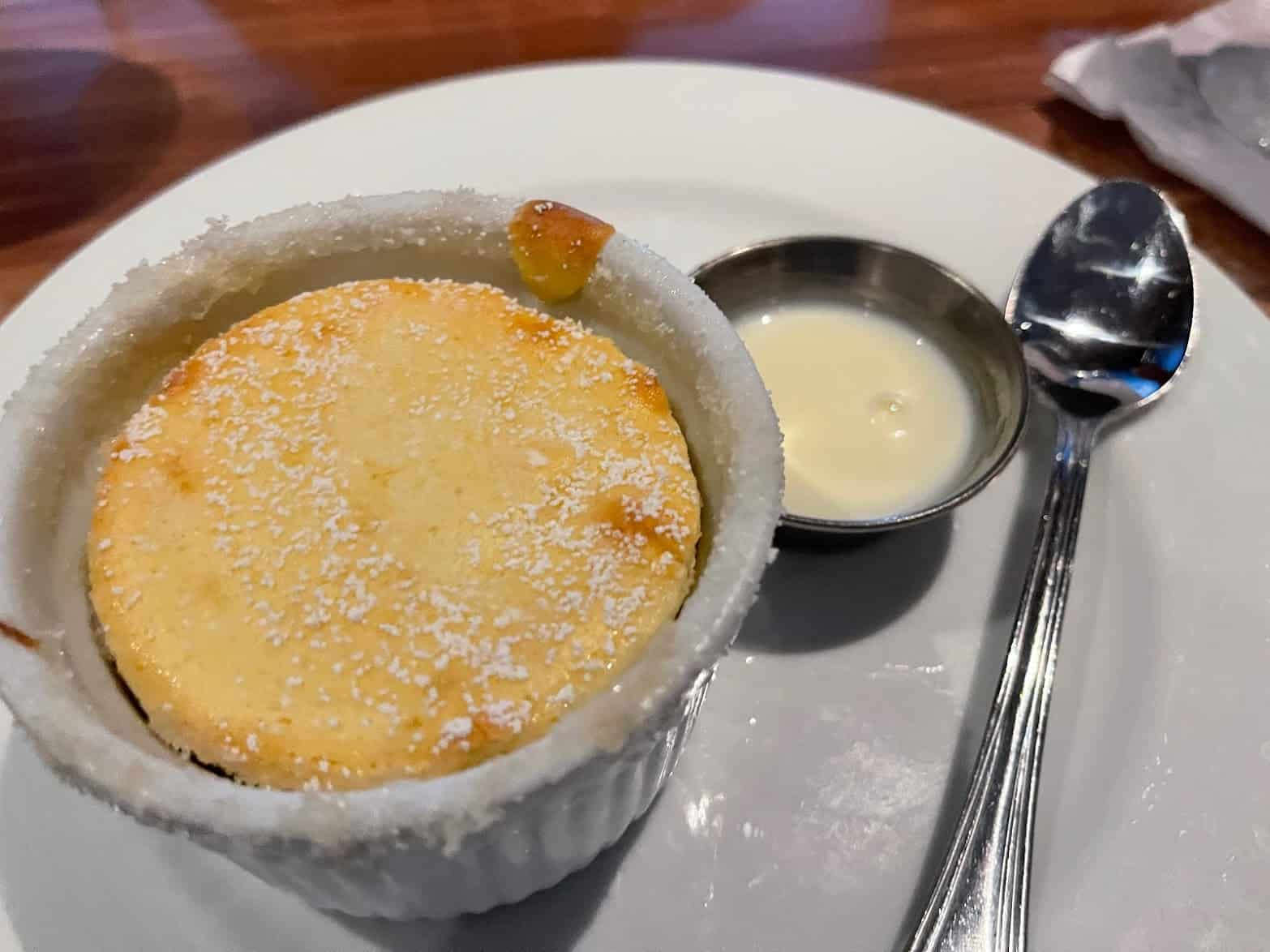 After dinner, I walked around the ship for a while, just soaking in the sights and sounds and doing a little bit of people watching. Tomorrow is the first of two back-to-back days at Half Moon Cay, Carnival's private island, and yet again, my travel agent has something special lined up. But that's for tomorrow's report…
Check out my other Carnival Horizon trip reports!