Editor's Note: While the following was written during the Carnival Horizon sailing which set sail on July 18, it took a while to go through the hundreds of photos I took and figure out which ones to use for this different style of trip report.
I don't know why, but as we were sailing into Amber Cove this morning I found myself thinking about the movie King Kong and the scenes where the ship is arriving at Skull Island.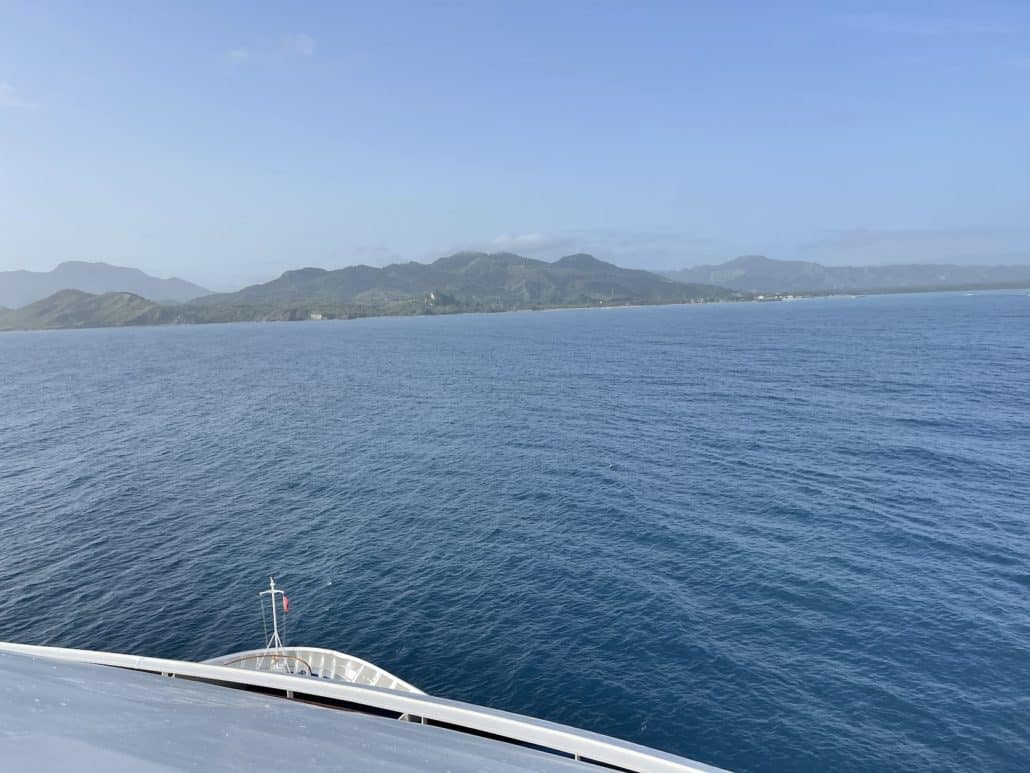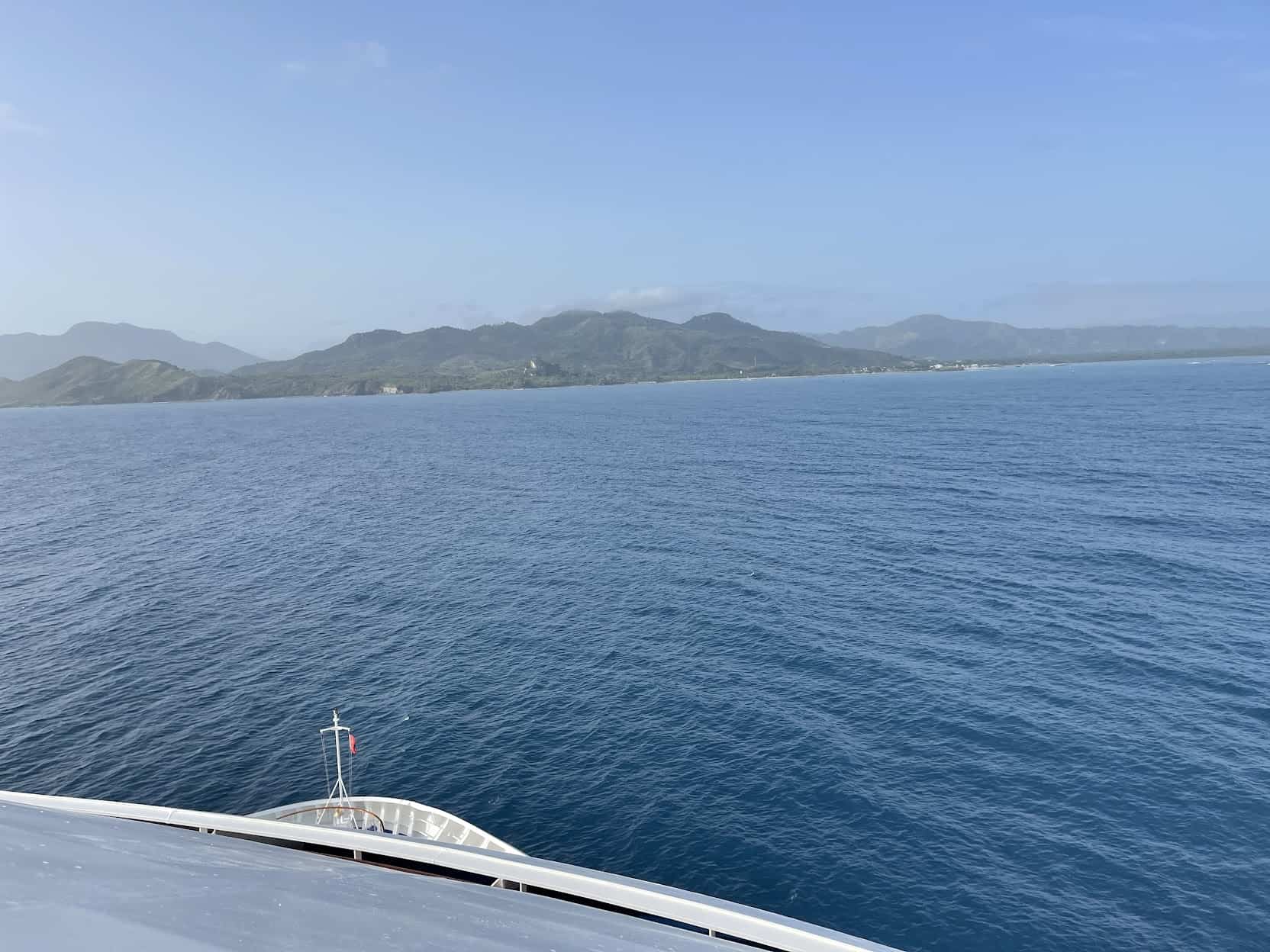 You might recall that during my last trip on the Horizon — yes, just two weeks before this one — my travel agent had arranged for her clients to spend the day in the Grand Cabana (pics of which can be found here).
Well, I'm afraid this time we were slumming it in a regular ol' cabana… which was still an incredible way to spend the day.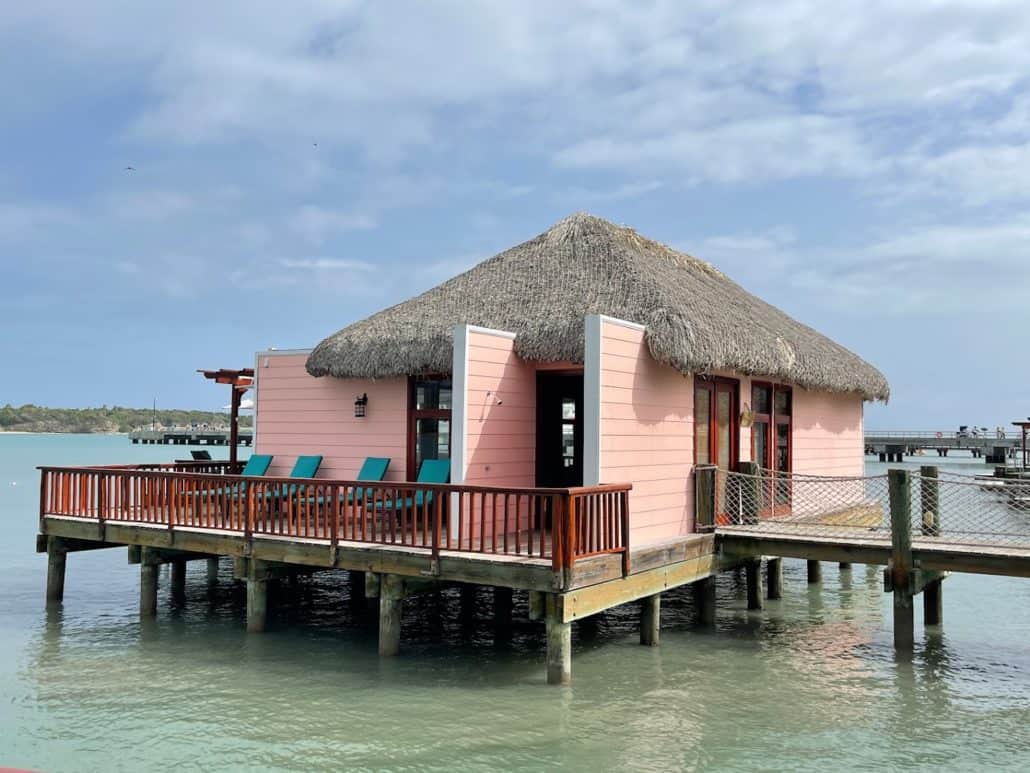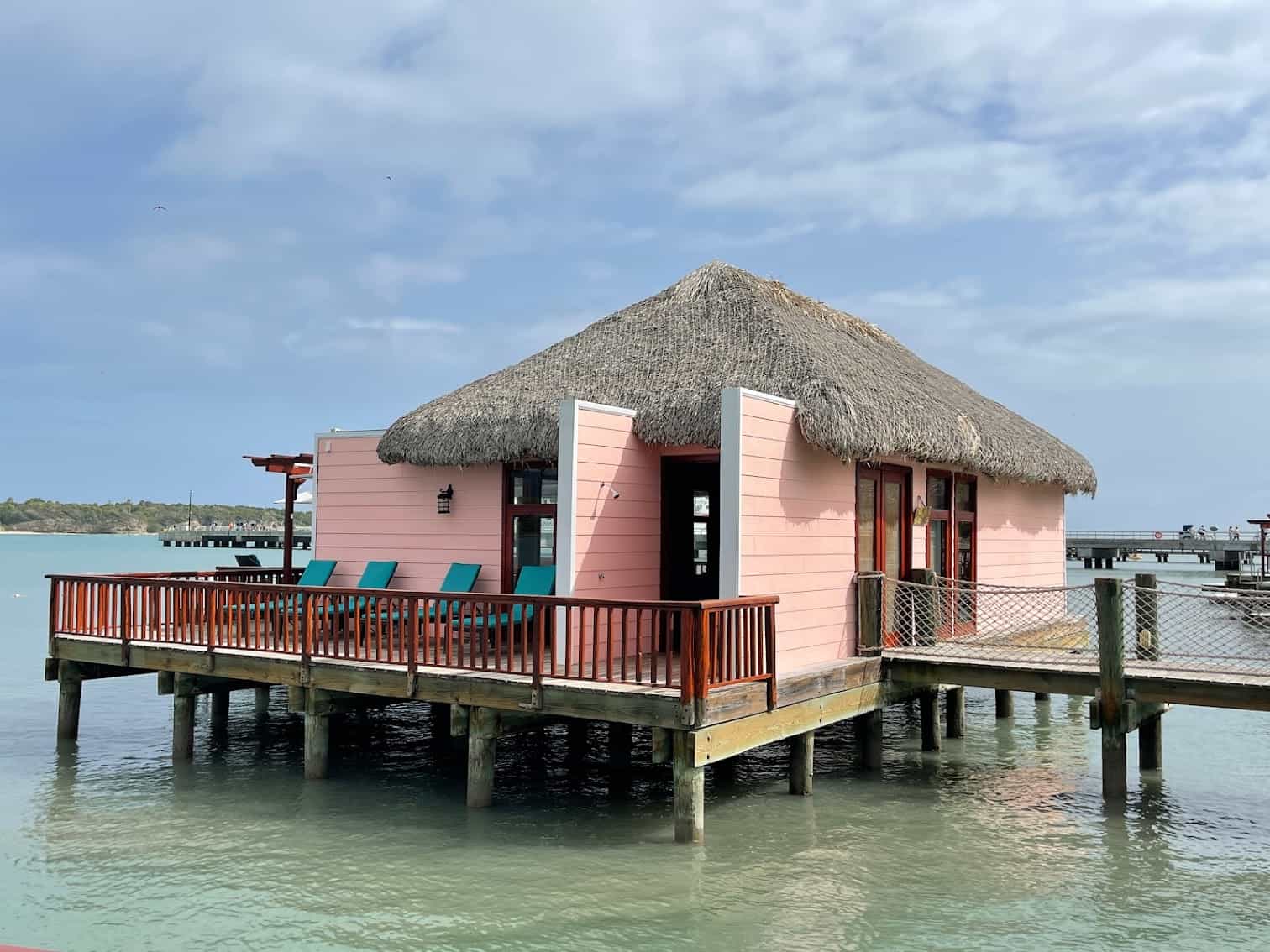 I've said before that I'm not really much of a beach person. But there's a big difference between laying on a lounger in the hot sun with a bunch of other people around you and the cabana life.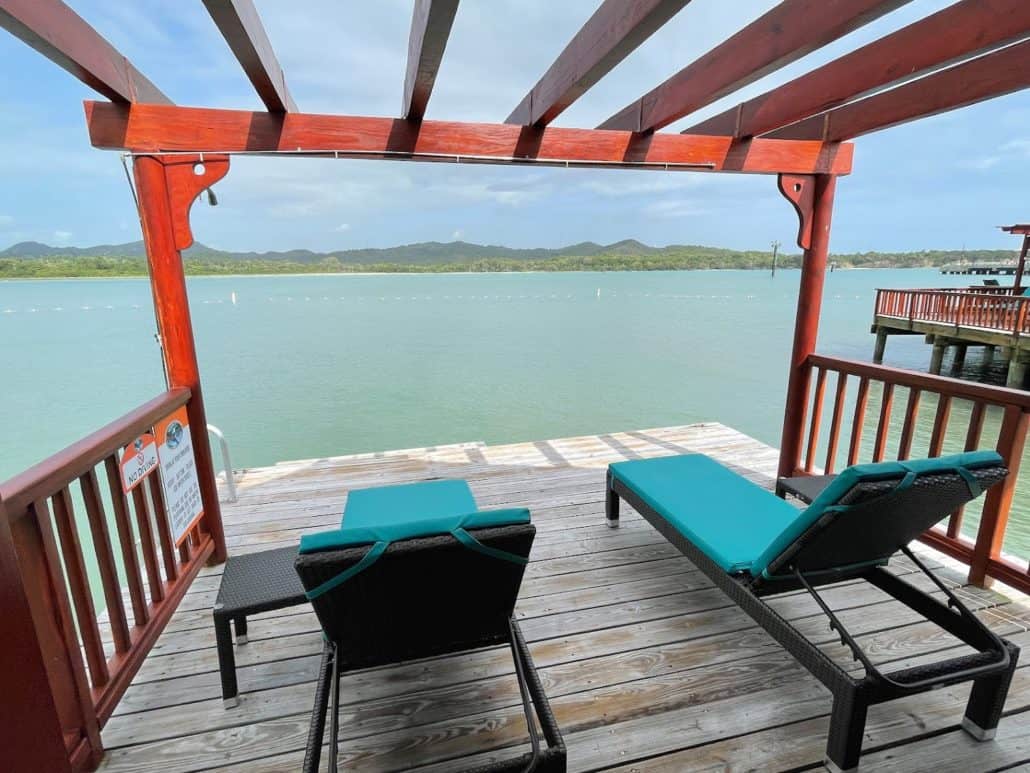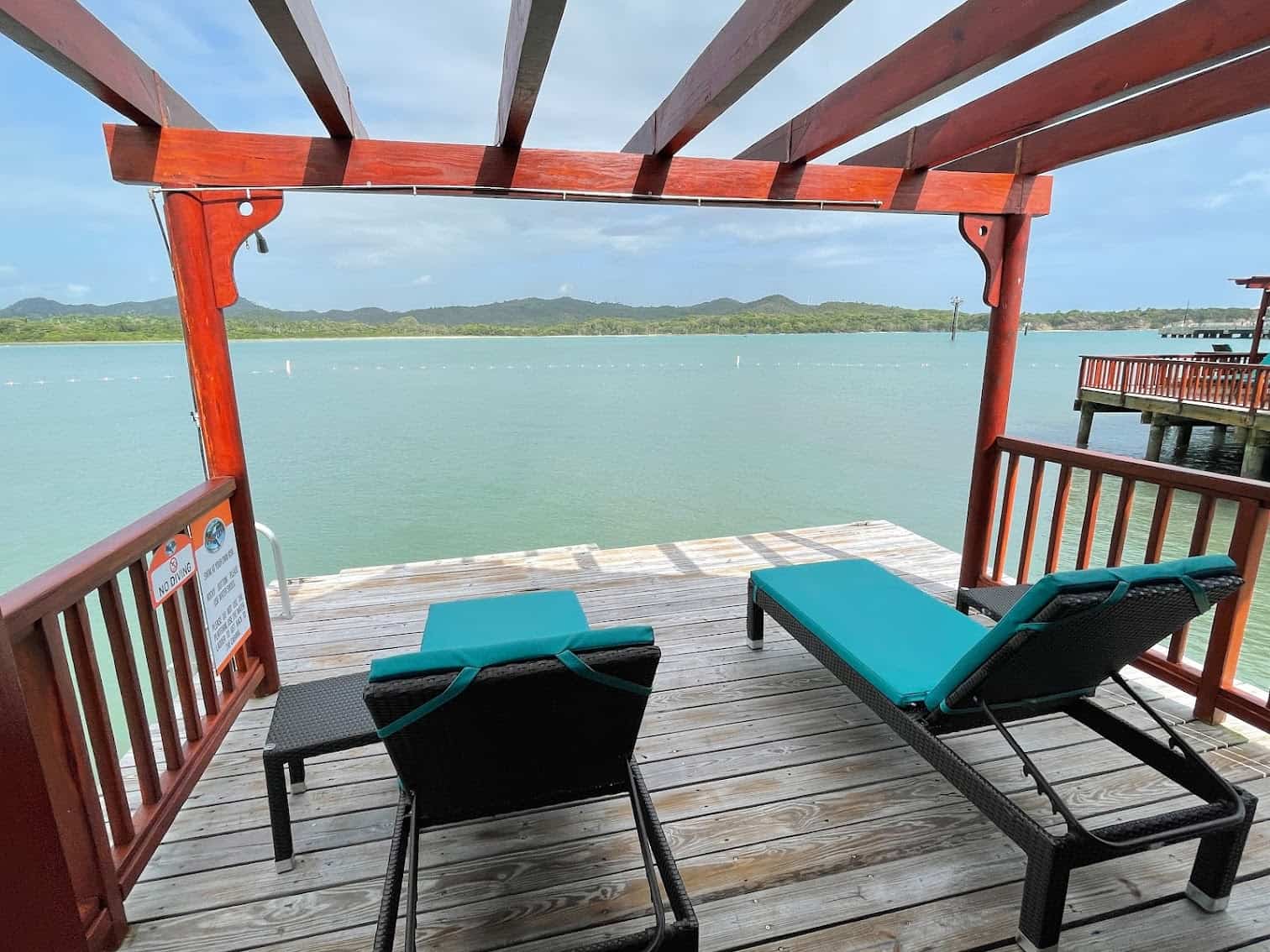 And when you get tired of looking at the ocean or get too hot, you can always head inside. I've had apartments that weren't this nice.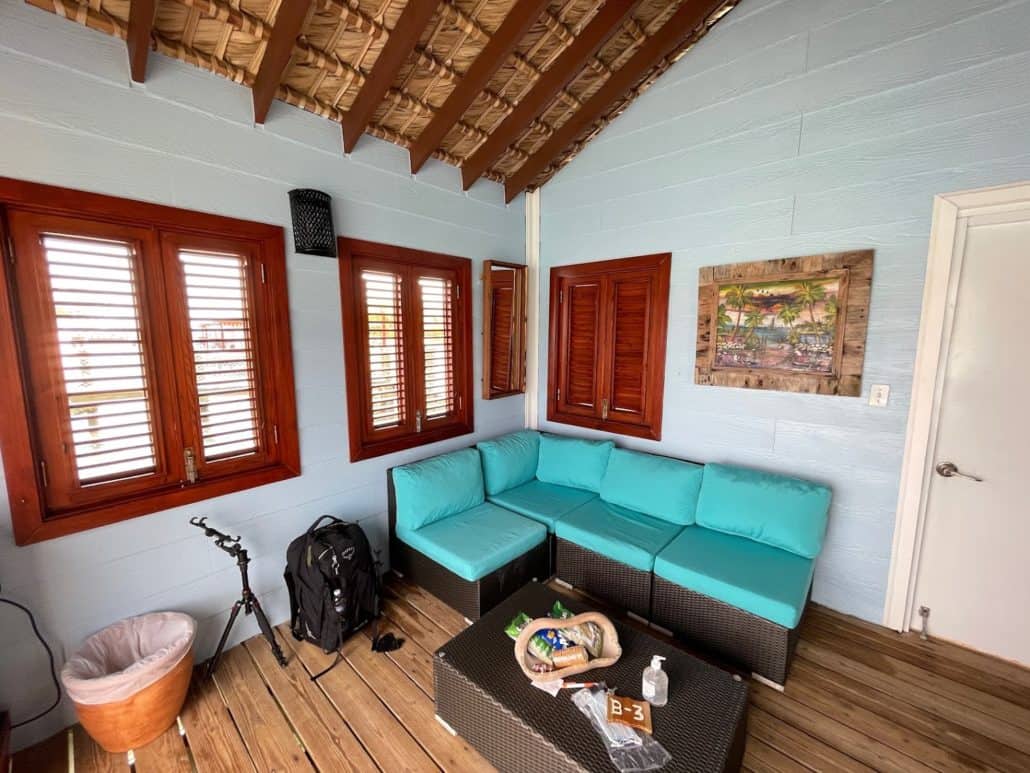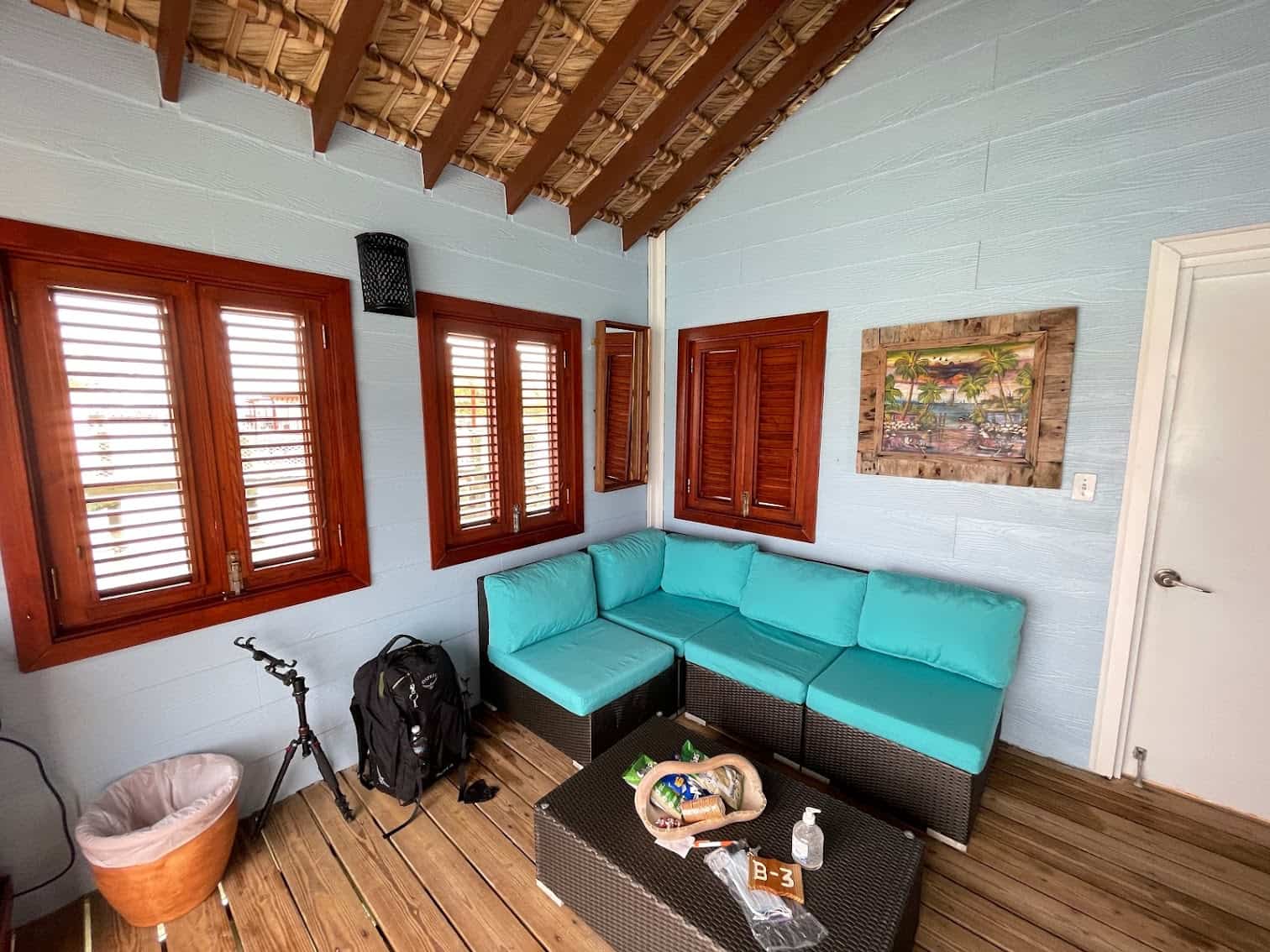 Want a better idea of where the cabanas are in relation to everything else at Amber Cove? Here's an aerial shot.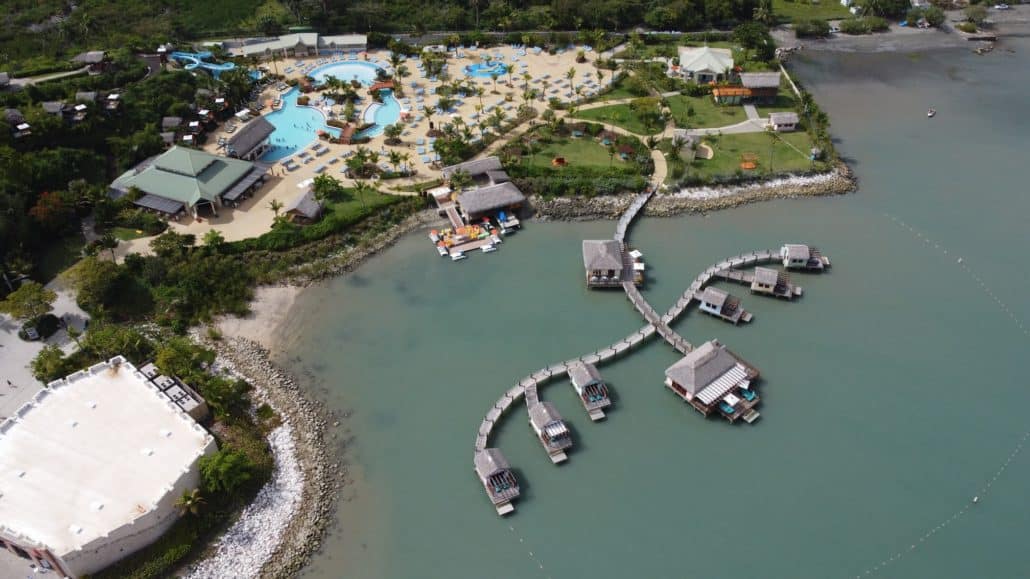 Here are some more aerial shots of Amber Cove.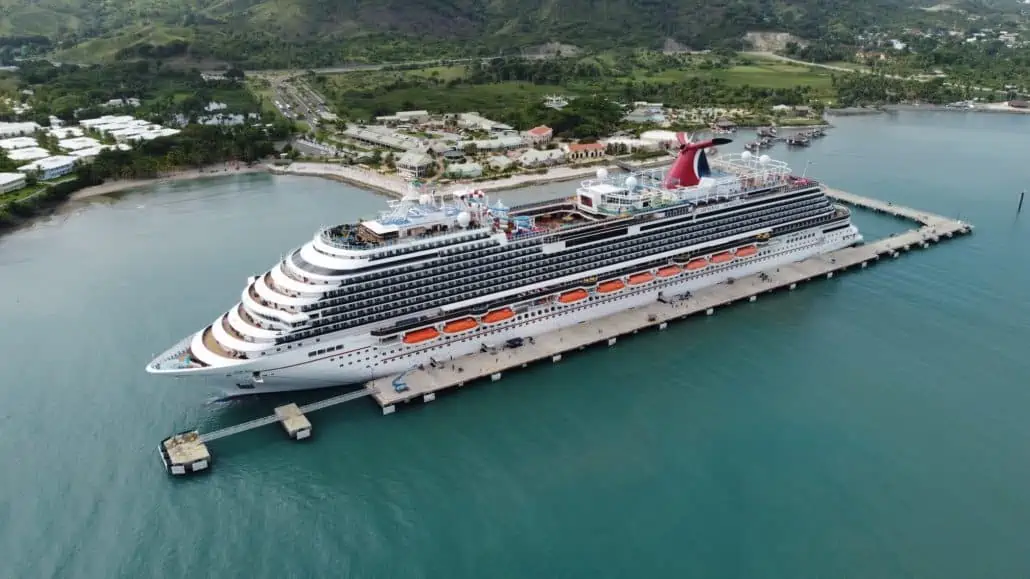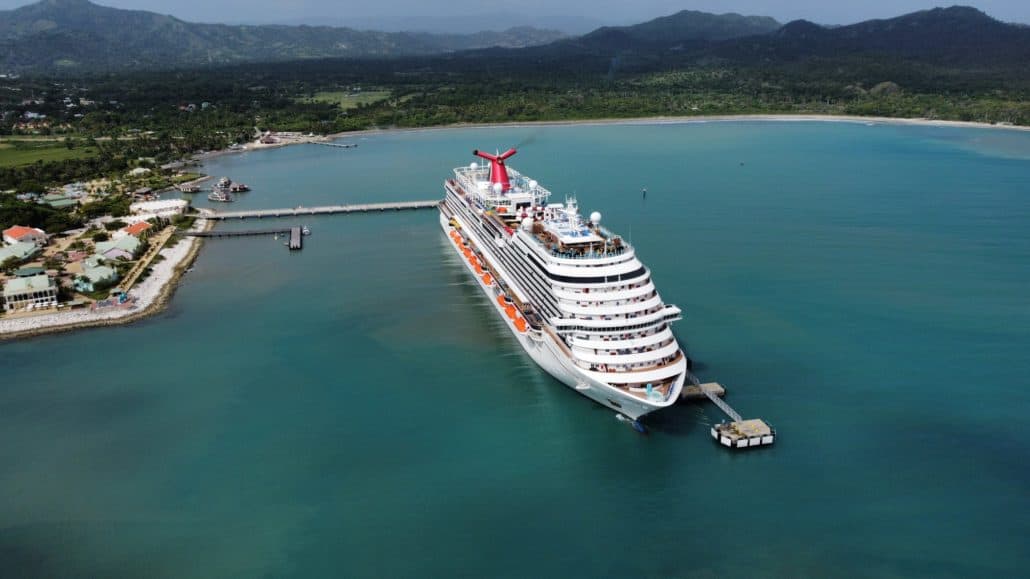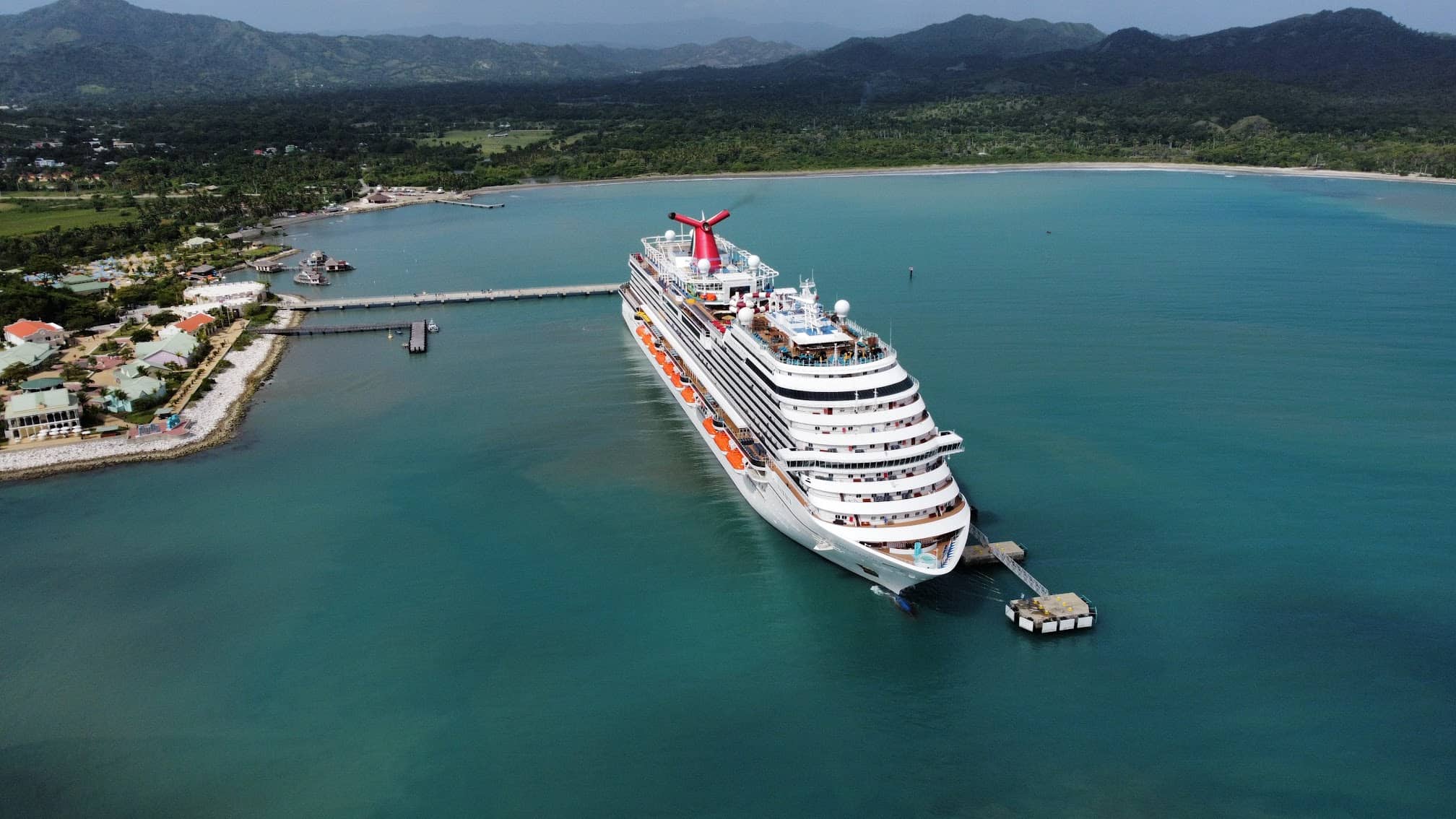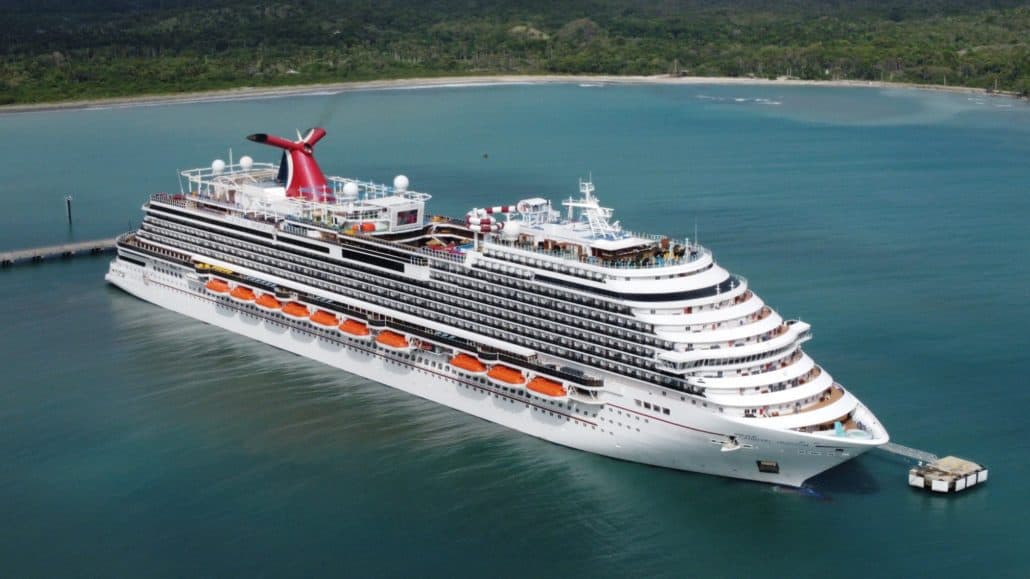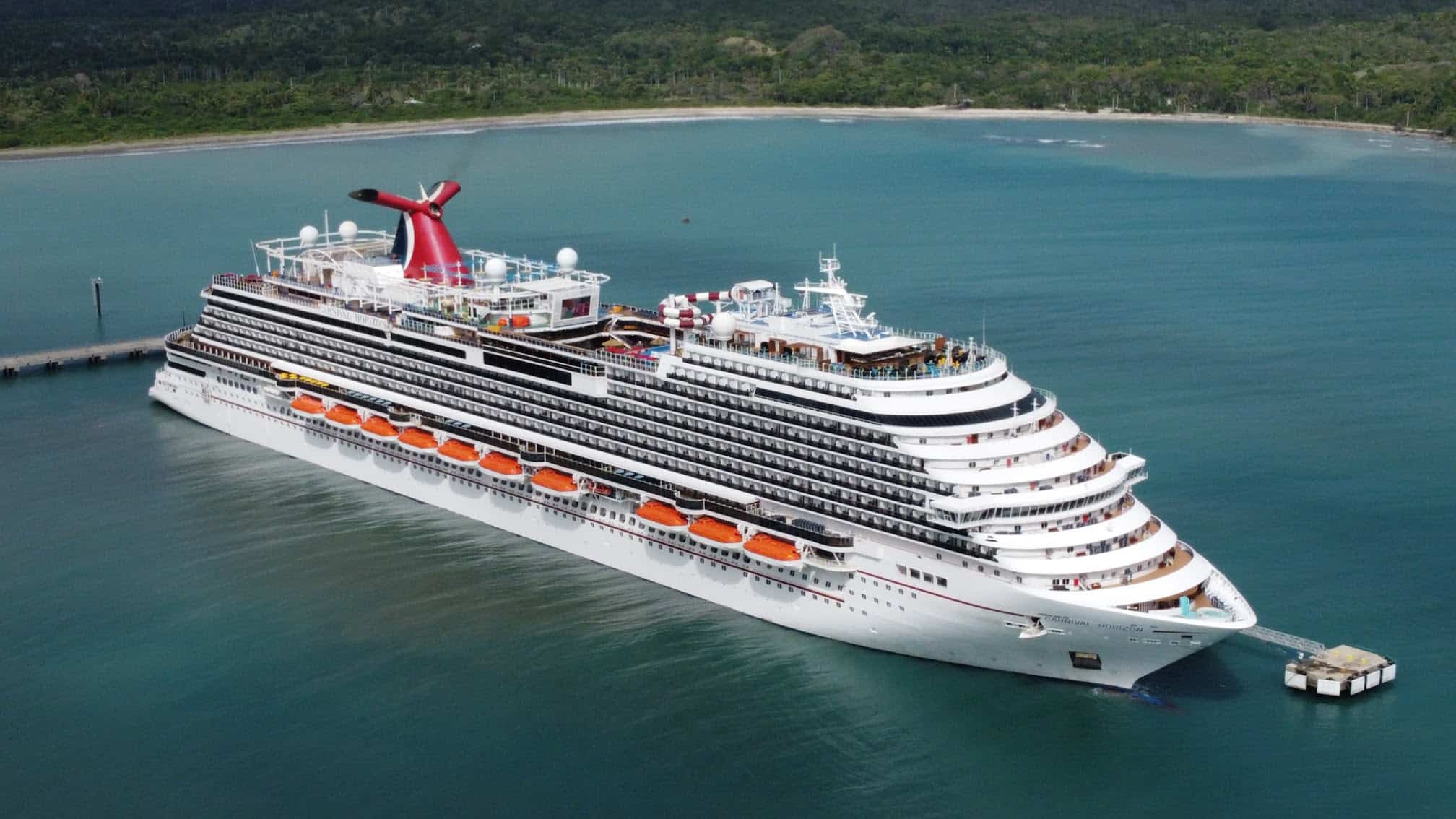 READ MORE: 21 Photos of Amber Cove, Dominican Republic [July 2021]
Eventually, I wandered around a little bit, checking out the sights and sounds of Amber Cove. Most of the action here revolves around the large pools.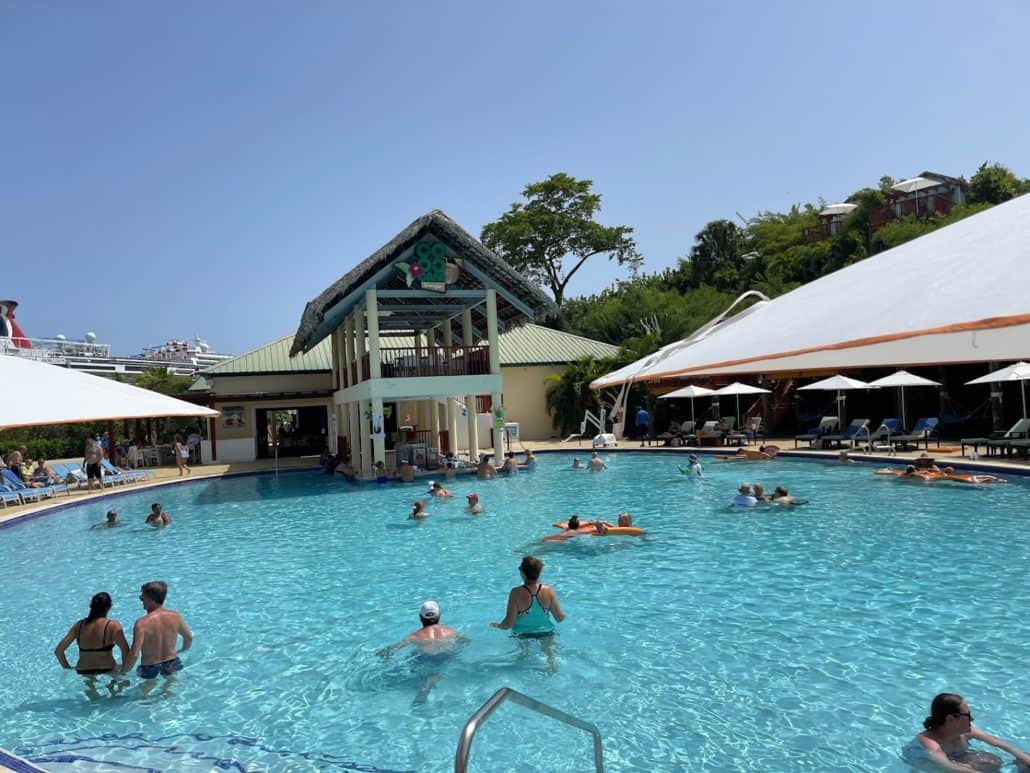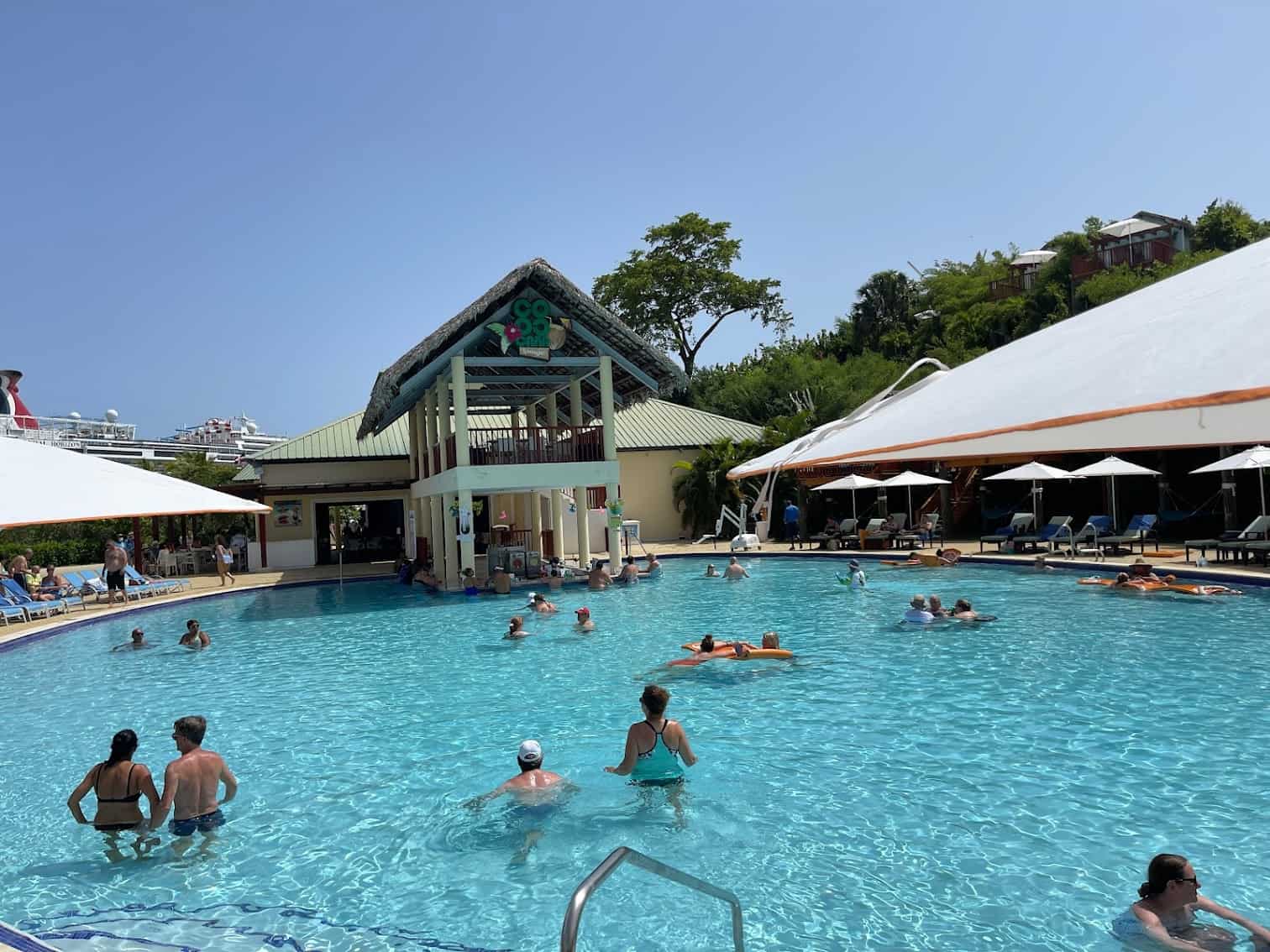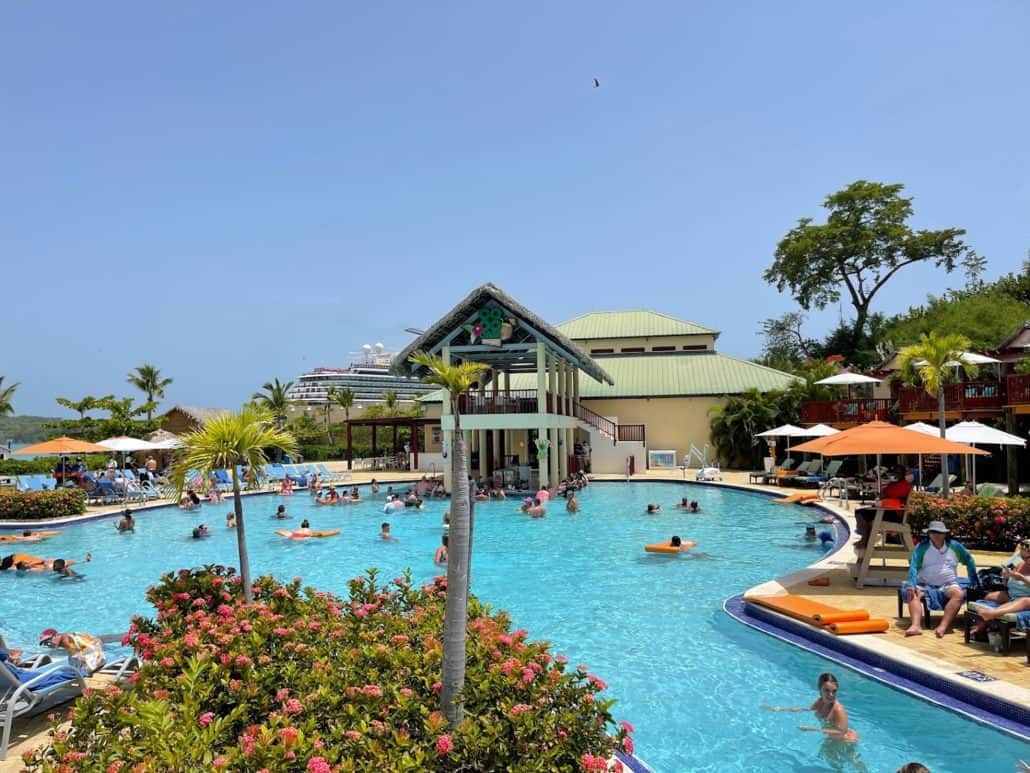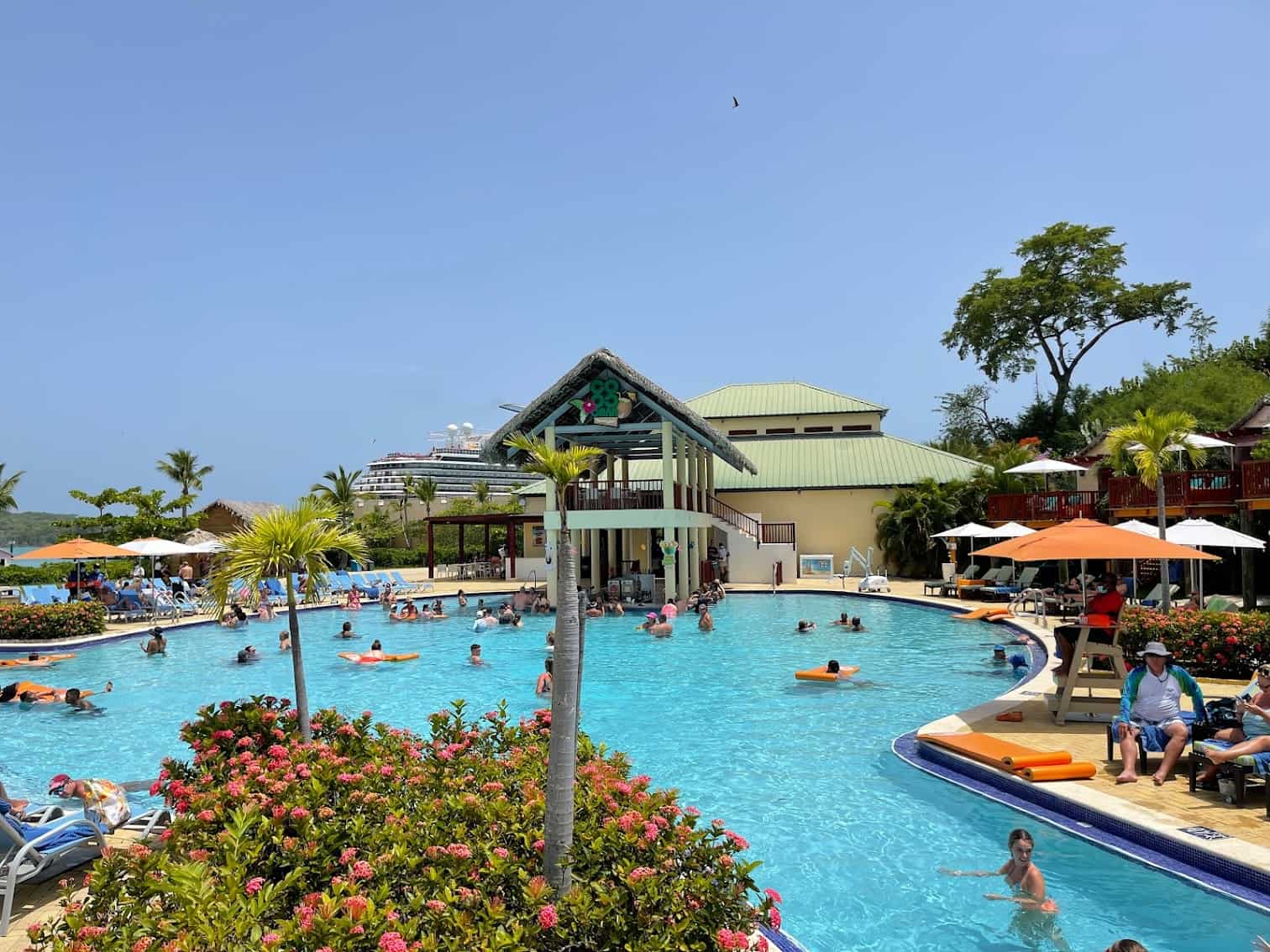 We had food delivered to the cabana (there's a pretty wide variety of options, although they're not particularly cheap) and hung out until pretty much the last possible minute.
After heading back to the ship, I went to the aft for sail away. And while looking at the pictures I took of that late-afternoon departure, I realized something.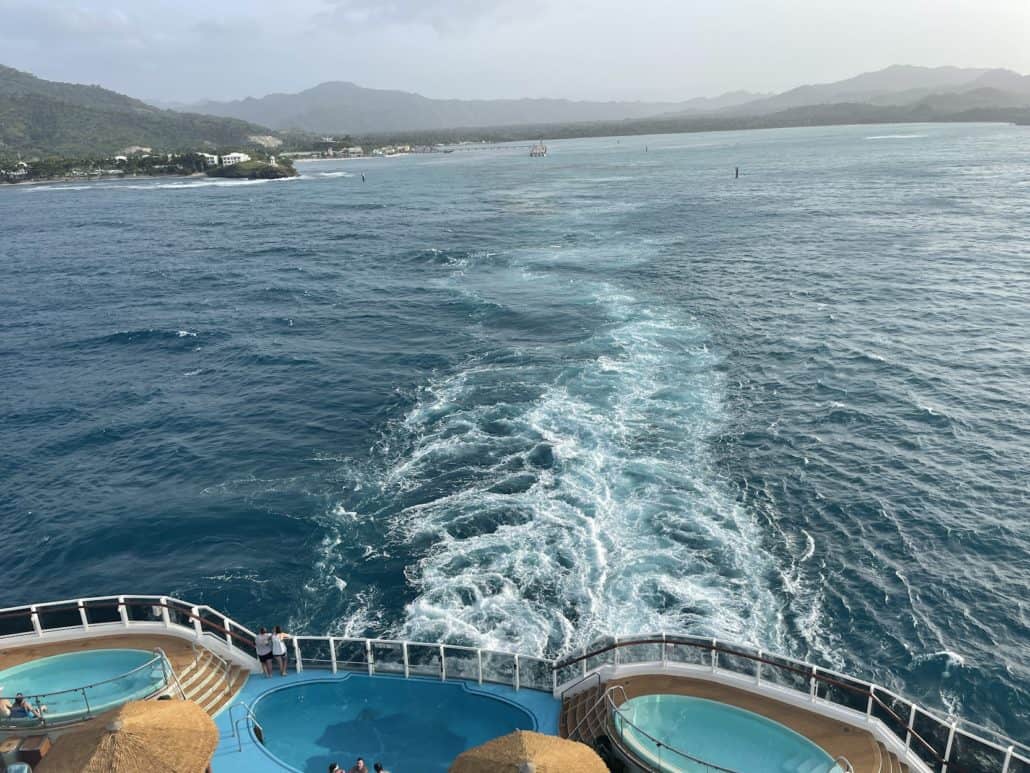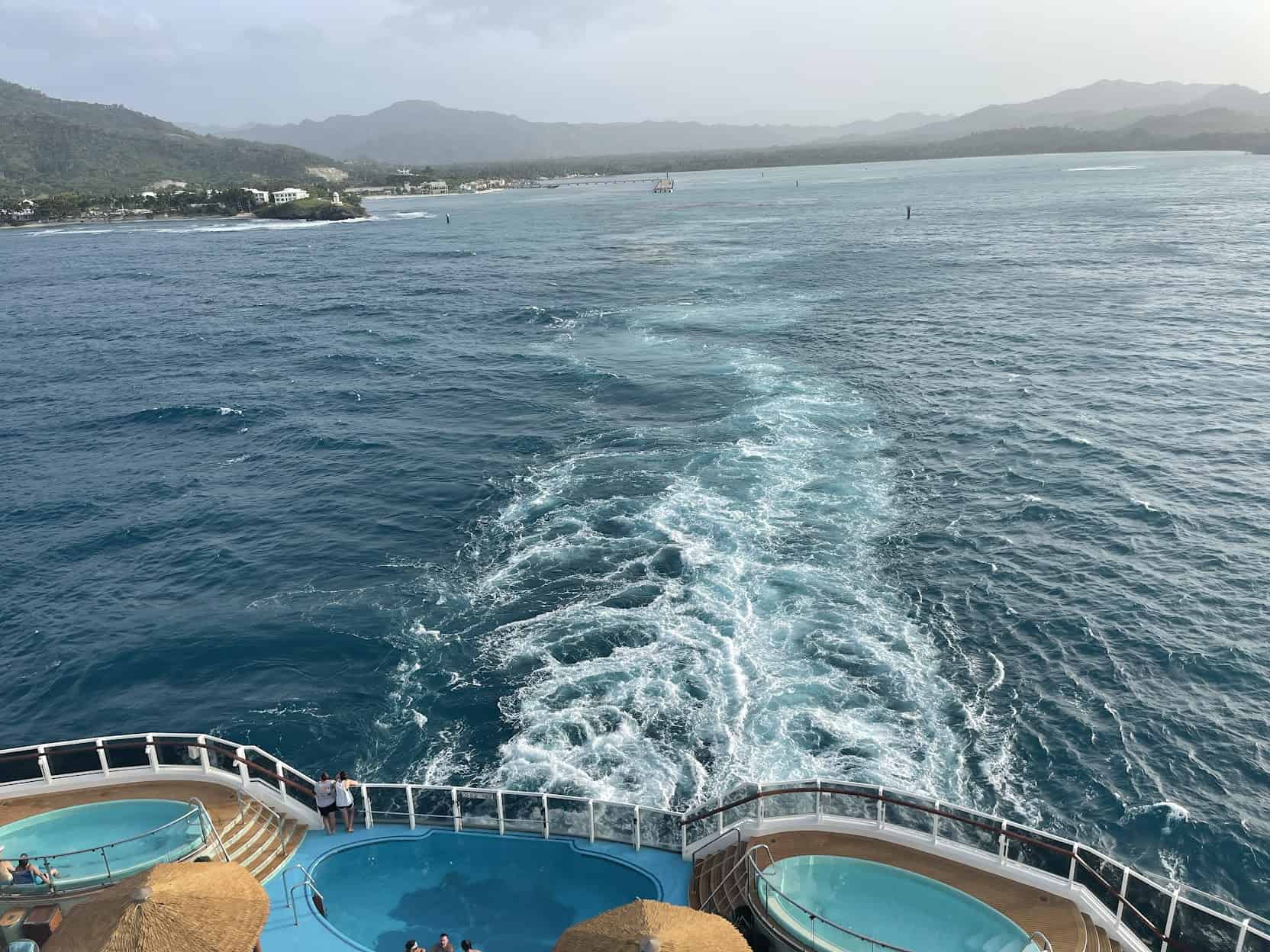 I'm sort of obsessed with taking pictures of the pilot boats. You know, the small ships which bring a pilot to and from the ship so that he can help the vessel navigate in and out of the port.
Some people go to Disney World and, no matter how many times they've been, take pictures of Cinderella Castle. They have hundreds of photos already but still feel compelled to take more. That's me and pilot boats.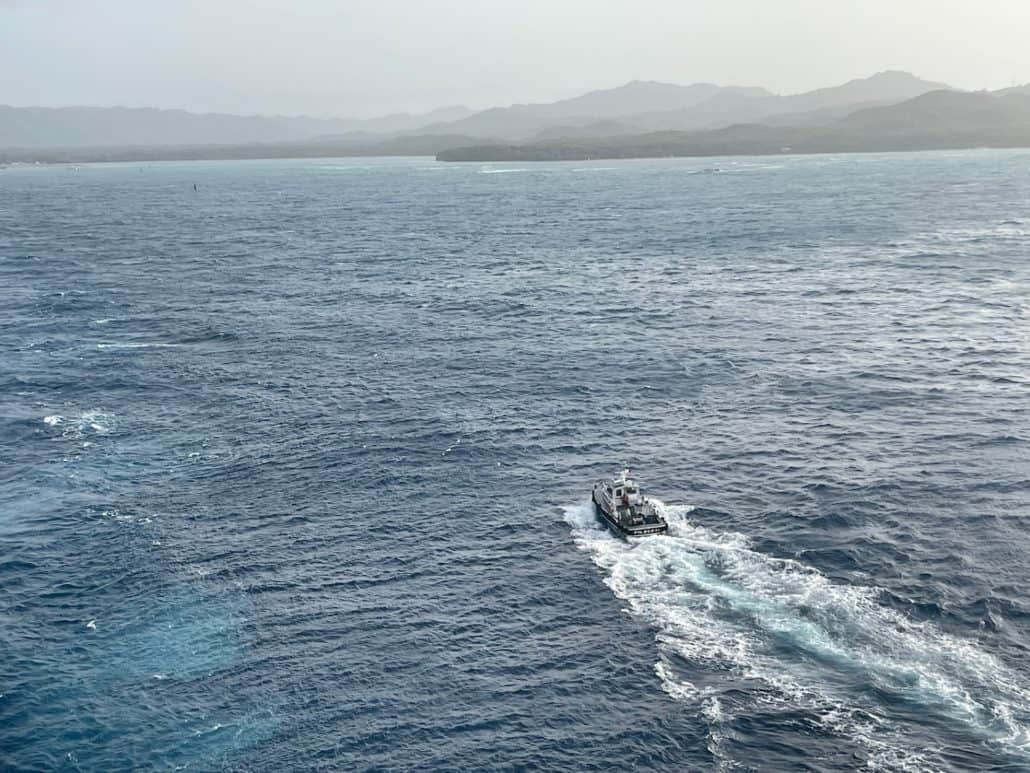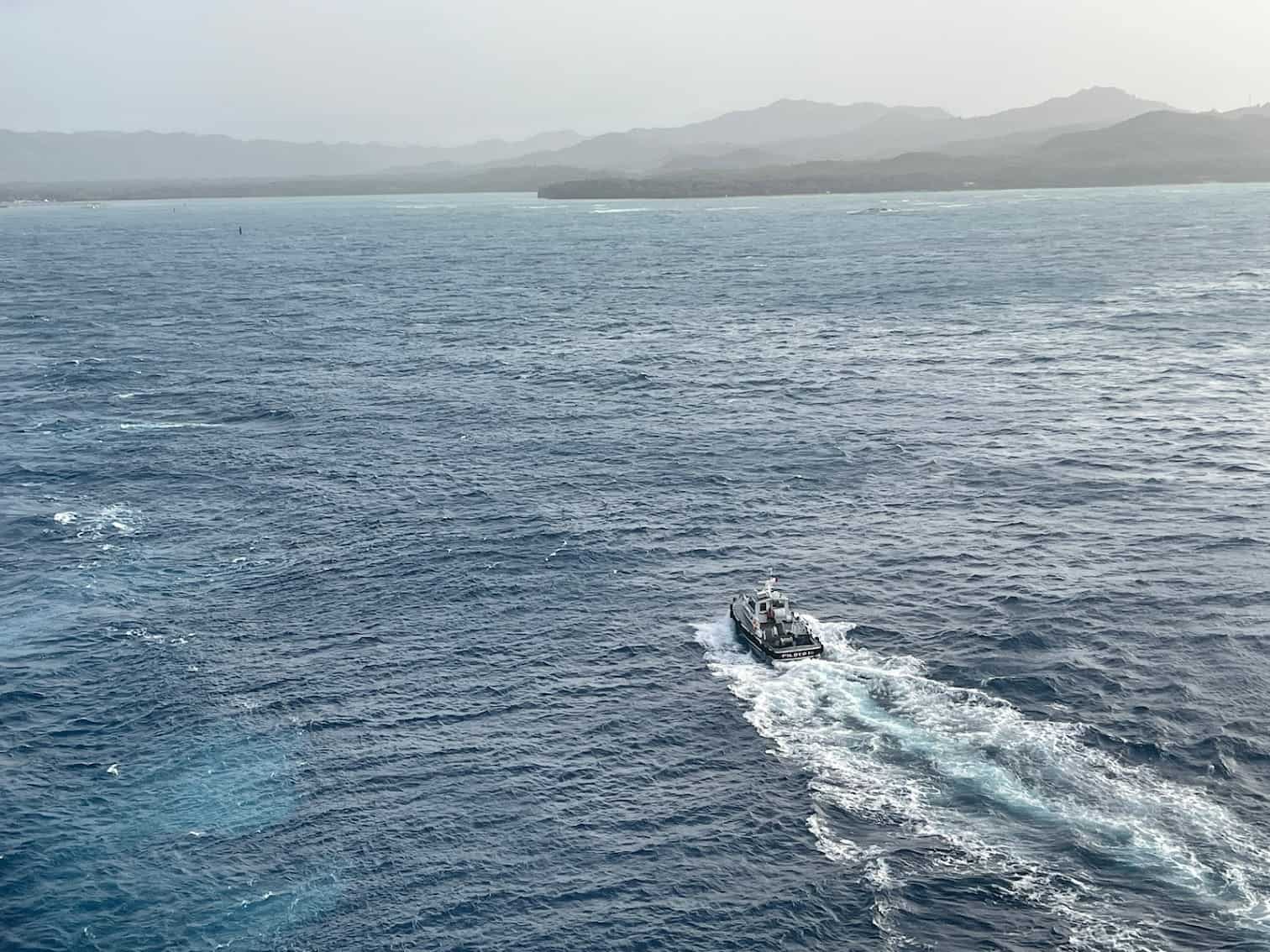 This next picture should probably come with a warning because it's going to be disturbing to some cruisers. I know it was disturbing to me that when I headed to Guy's Burger Joint, really jonesing for a fix, I was greeted by this awful sign.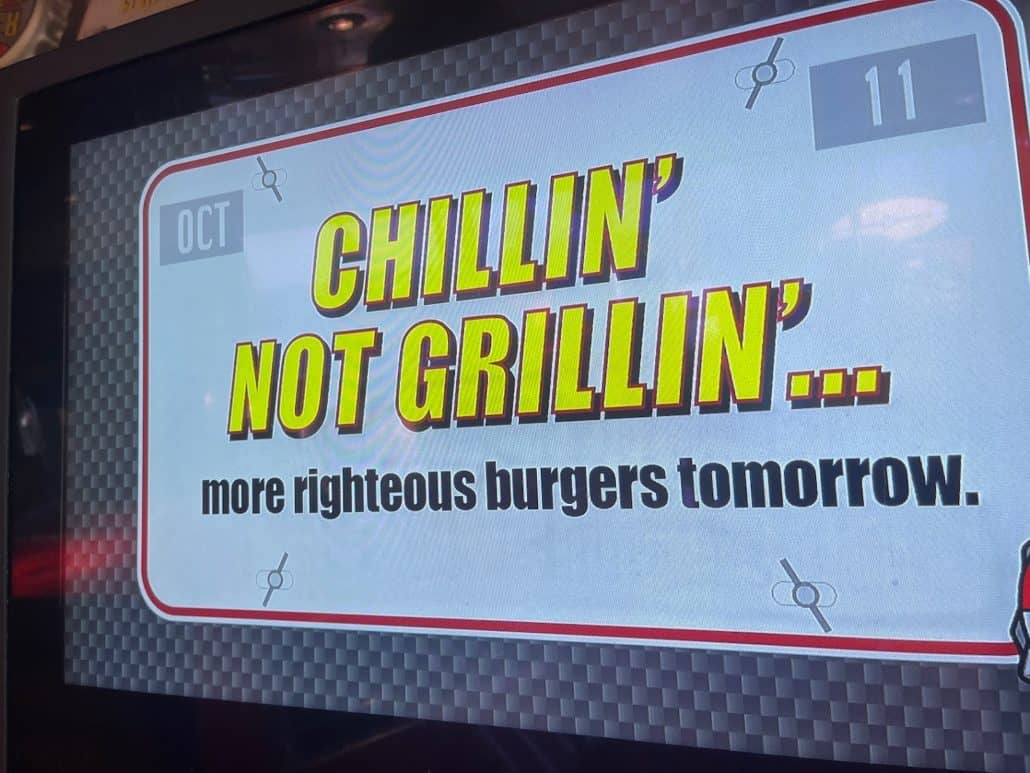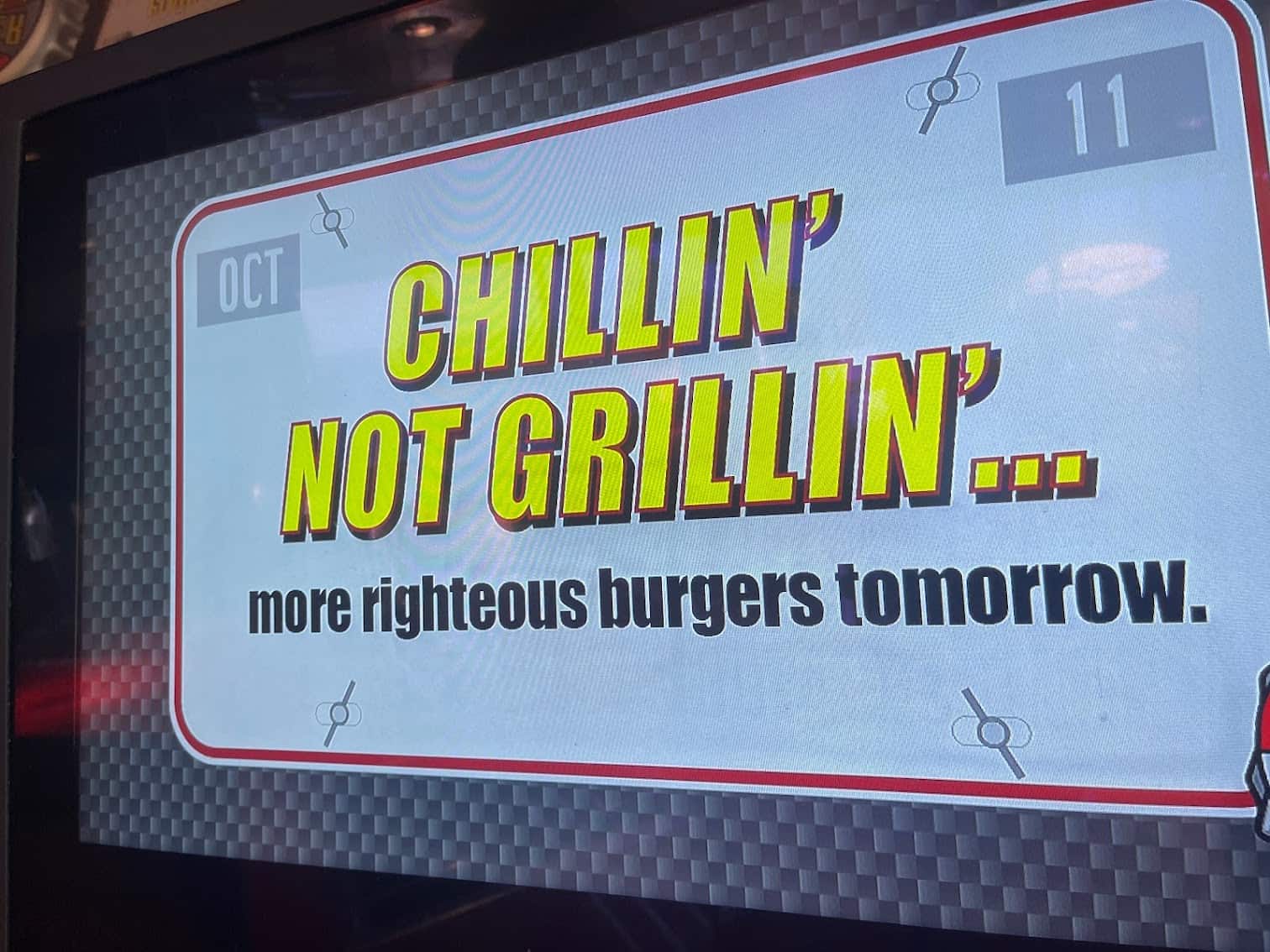 I know you feel my pain. But being the kind of guy who picks himself up by his bootstraps and finds a way to go on, even under such difficult circumstances, I wandered back to the Seafood Shack and drowned my sorrow in butter and crab legs.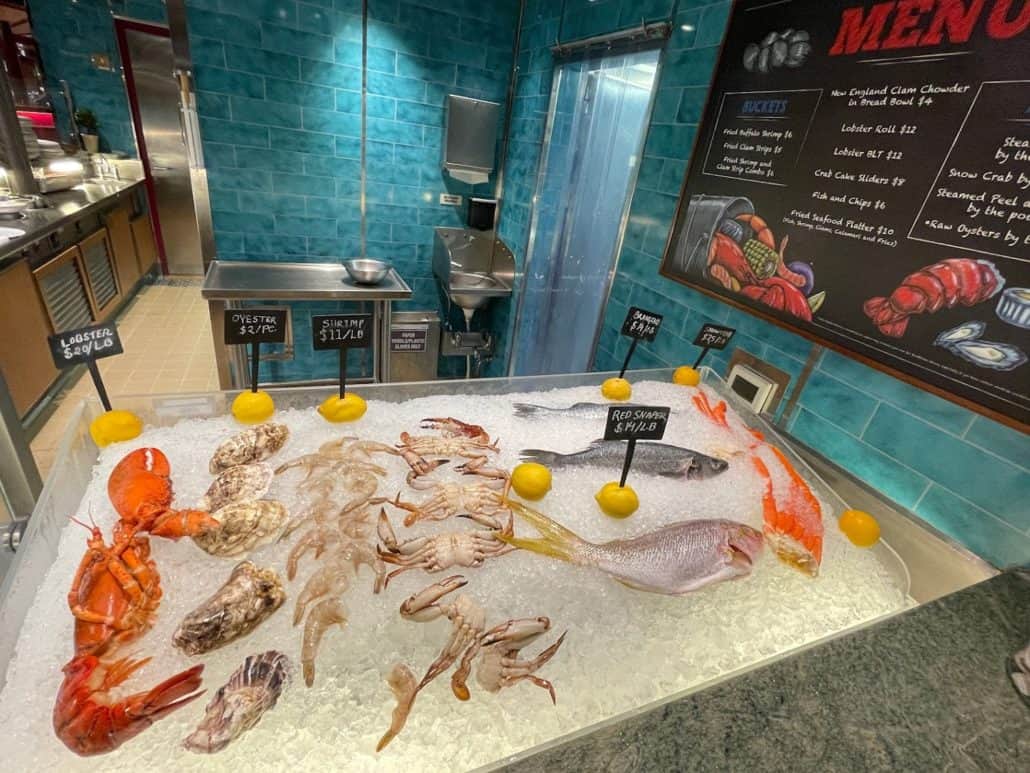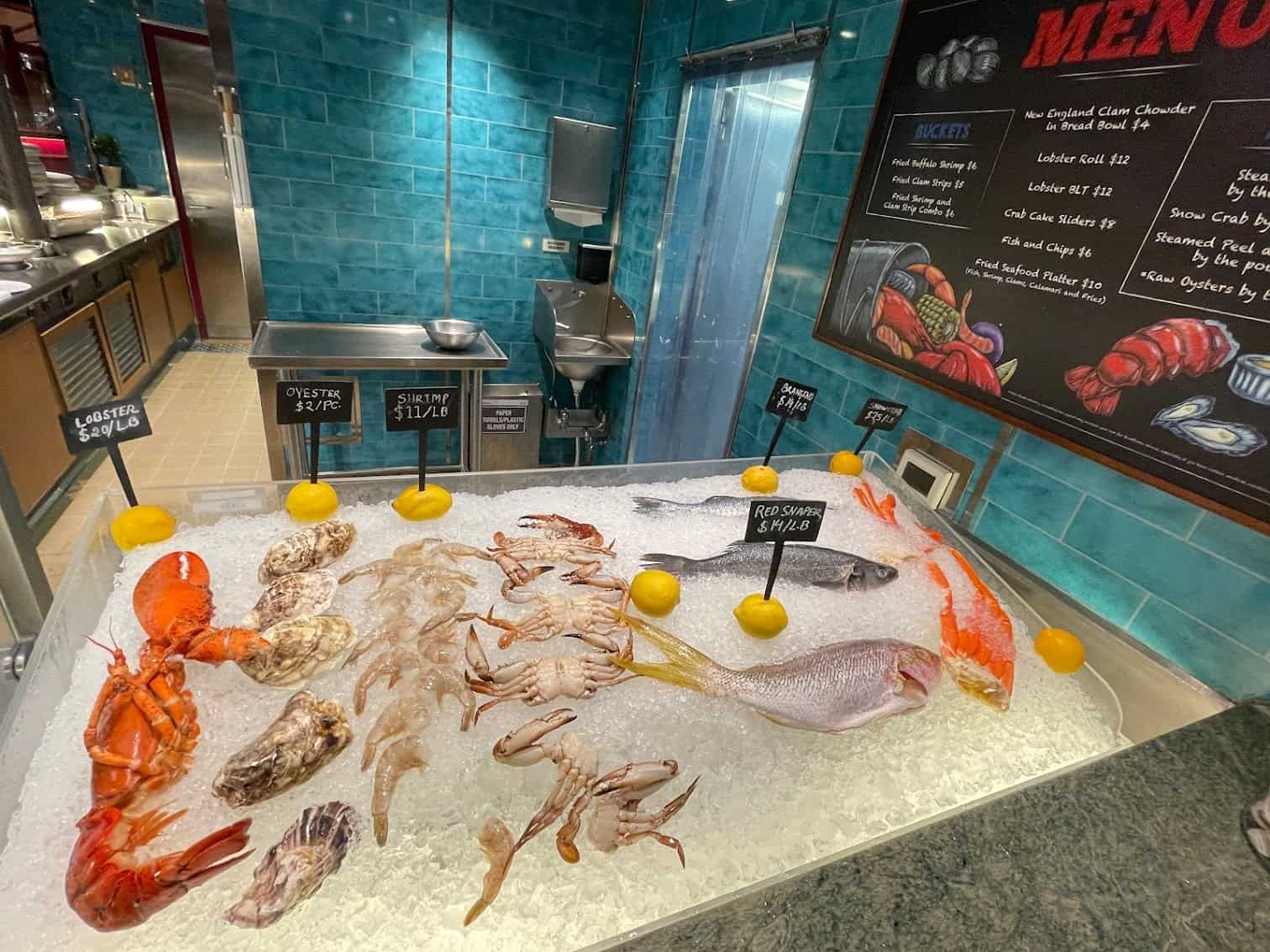 For dessert? What could be better than soft-serve ice cream in a teeny-tiny cone? I may or may not have had more than one, but hey, vacation calories don't count, right?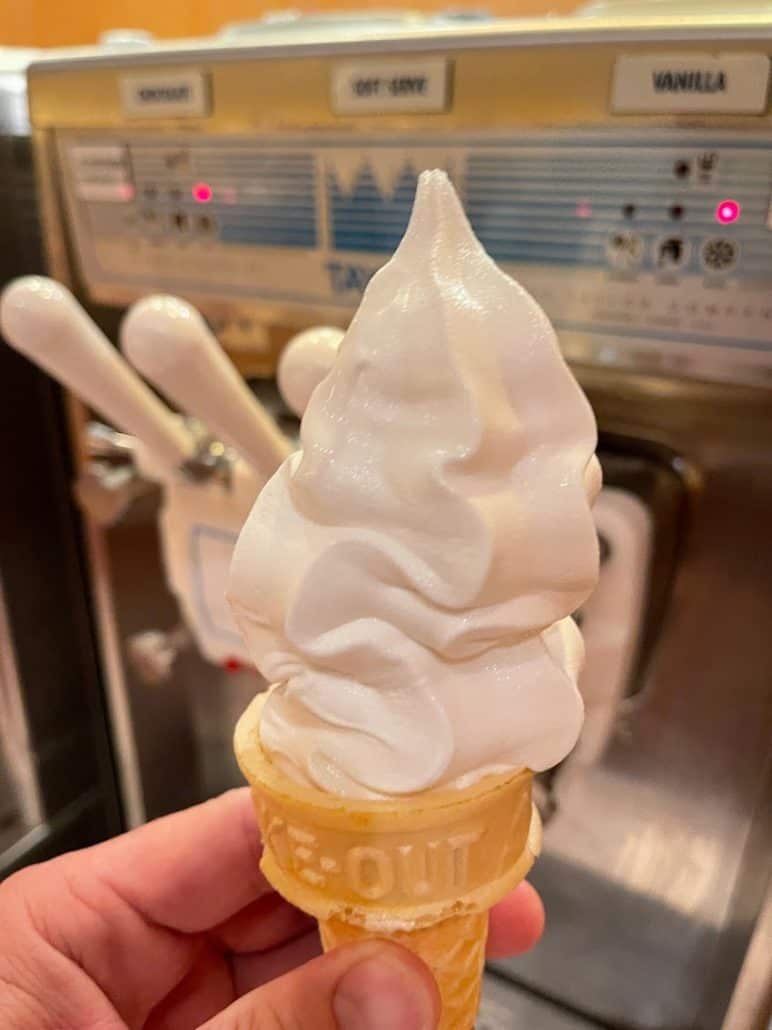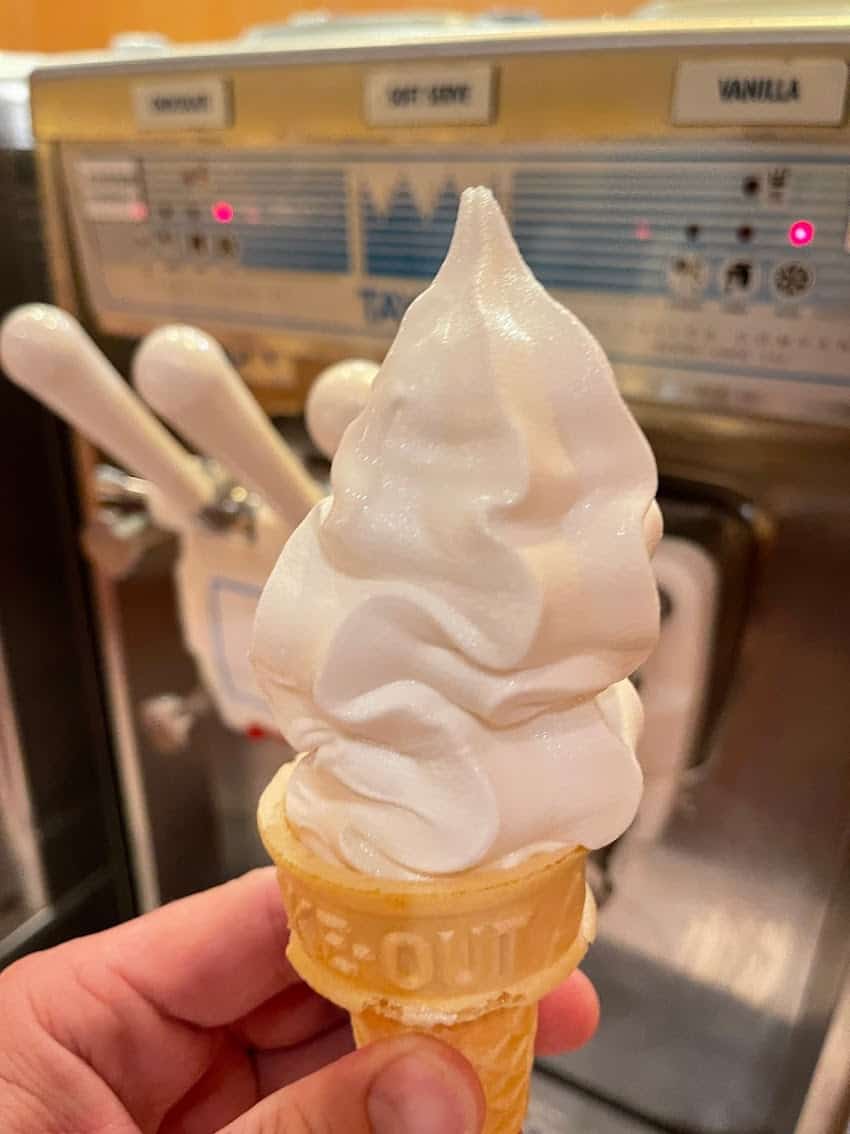 Tomorrow is our second (of two) sea days, which means of course there will be more pictures of food and probably a few adult beverages.
But since the picture above is of ice cream, let me leave you with this bit of info: On Mardi Gras, the new ship joining the fleet in just a few days (and on which I'll be enjoying her maiden voyage), there's a soft serve machine just steps away from Guy's Pig & Anchor Smokehouse | Brewhouse… meaning there will be two different places to get soft serve.
And yes, I'll check them both out while onboard because there are no limits to just how far I'll go (or how much I'll eat) in order to keep you informed.
Until tomorrow…
Catch up on my other Carnival Horizon photo posts: